Just when you thought you've seen the best of Greece's crisp-white architecture, a newly built seafront paradise opens its doors to delight travellers and design lovers alike.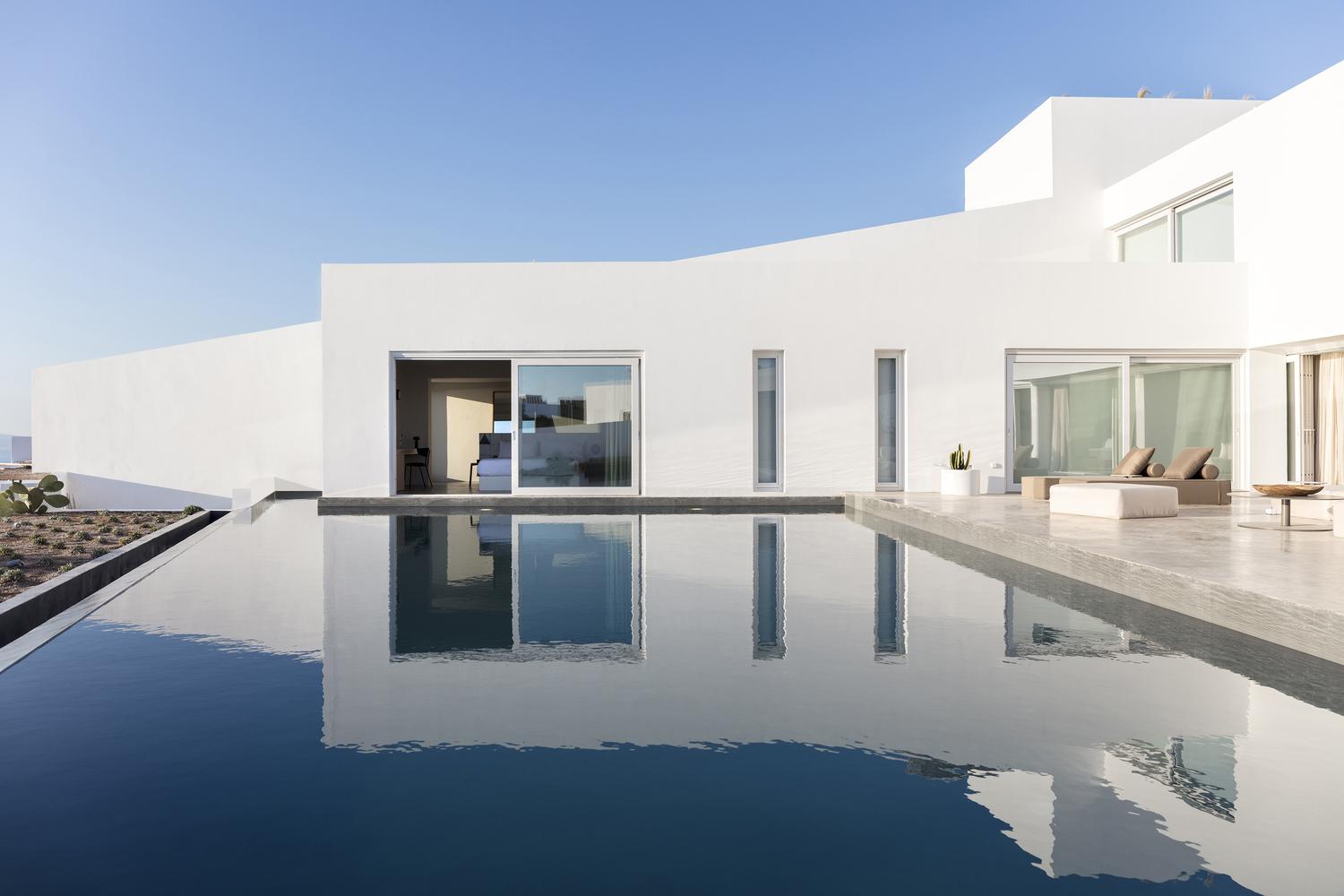 Nestled on the edge of the Oia Village, the aptly named Summer Villa is the newest arrival within the Andronis Hotel. It is designed by famed Santorini-based firm Kapsimalis Architects, occupying a very private corner on the hotel premise facing the Aegean Sea.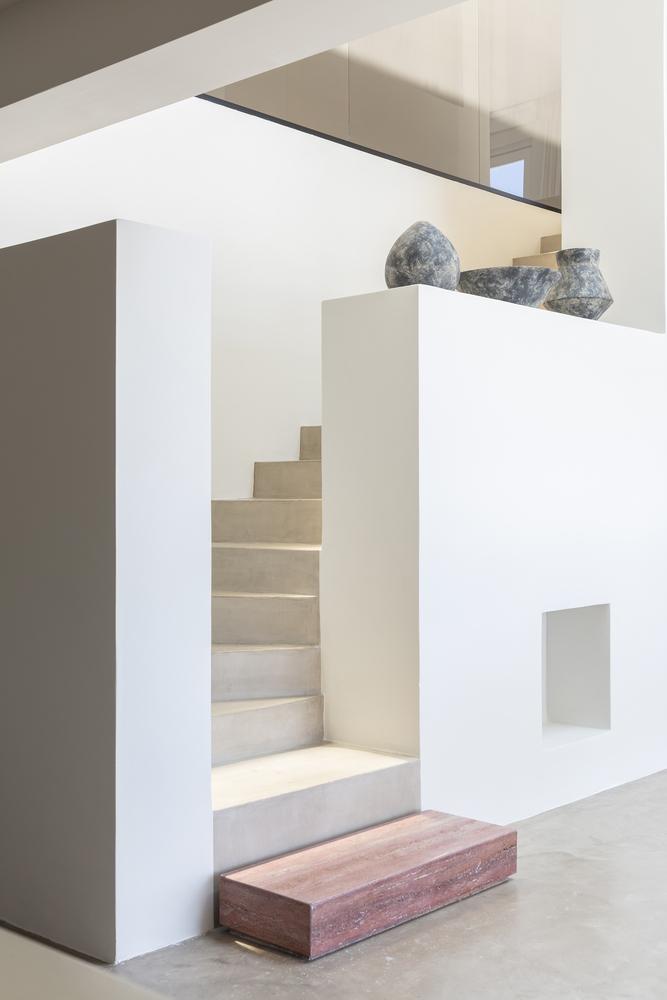 Encompassing 6,500sqft, the two-storey space also features a spacious basement. A white-painted walkway leads up to the second floor that is framed by a lush olive tree garden; just steps away from where the master en suite sits.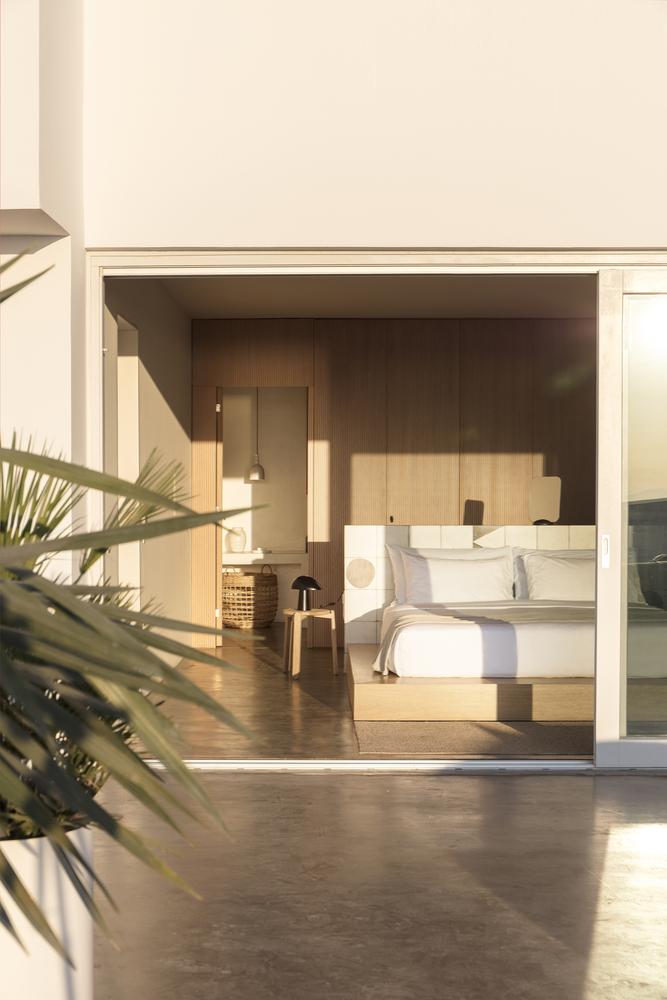 Among the villa's architectural features is a striking central staircase that connects all three floors; imagine waking up and strolling through the courtyard that leads seamlessly into the dining room, before you head up to the rooftop to bathe in Santorini's vibrant sunlight.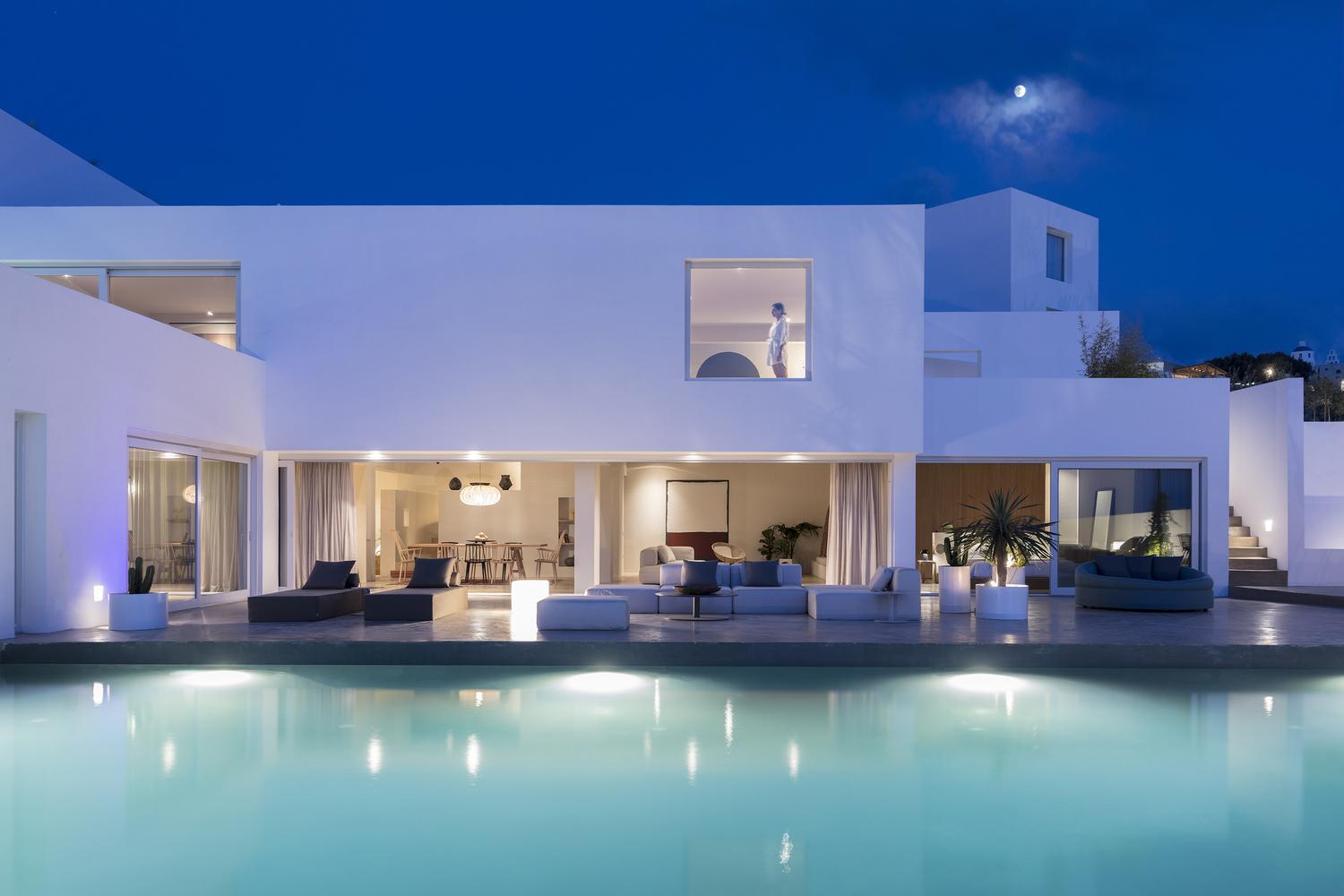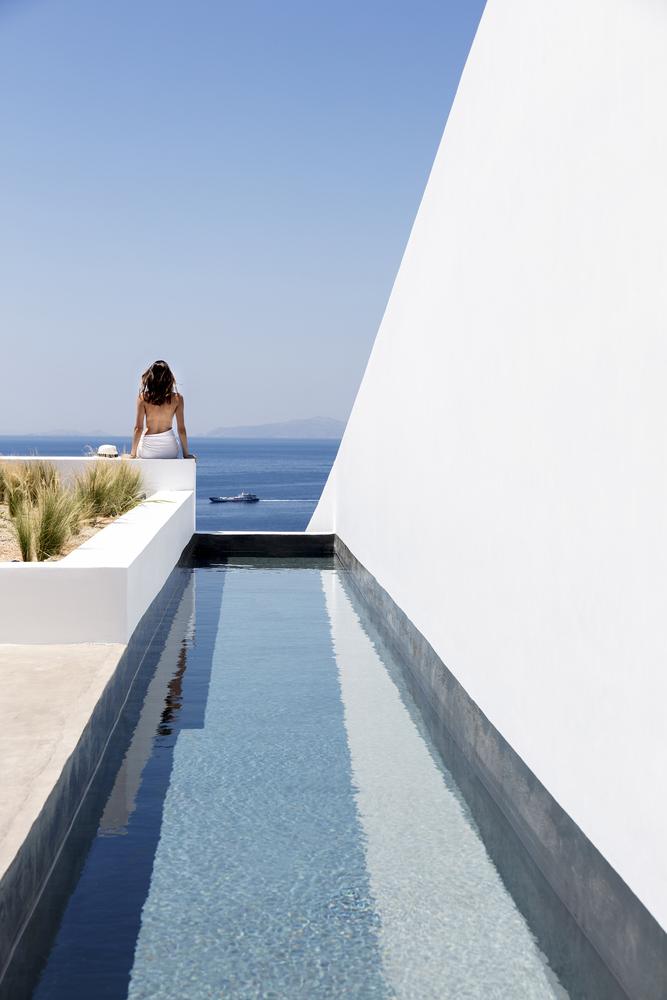 A state-of-the-art kitchen, dining, main living areas and a master suite face the West on the ground floor, meanwhile another bedroom faces the South on the opposite end. A sleek and stylish sliding door is built in a way that it could be concealed behind a wall, thus allowing for the living room to be completely opened up – essentially turning the main house into an expansive al fresco courtyard ideal for entertaining.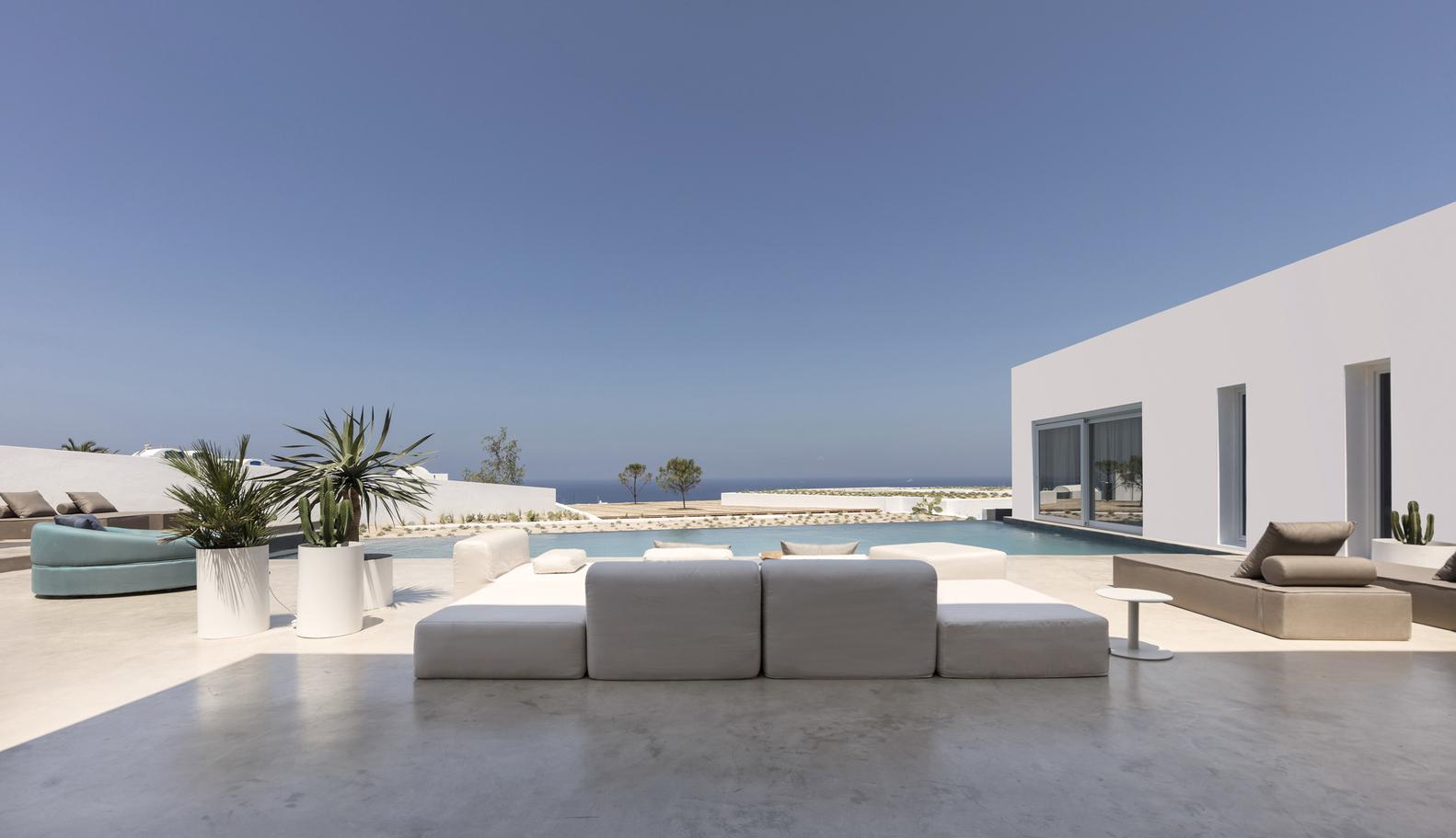 A South-facing terrace serves as beautiful extension to the upper bedroom. It also boasts direct access to the courtyard and outdoor swimming pool that offers stunning views of the Cycladic Sea. An external pergola dining area sits quaintly allowing for plenty of relaxing by the sea.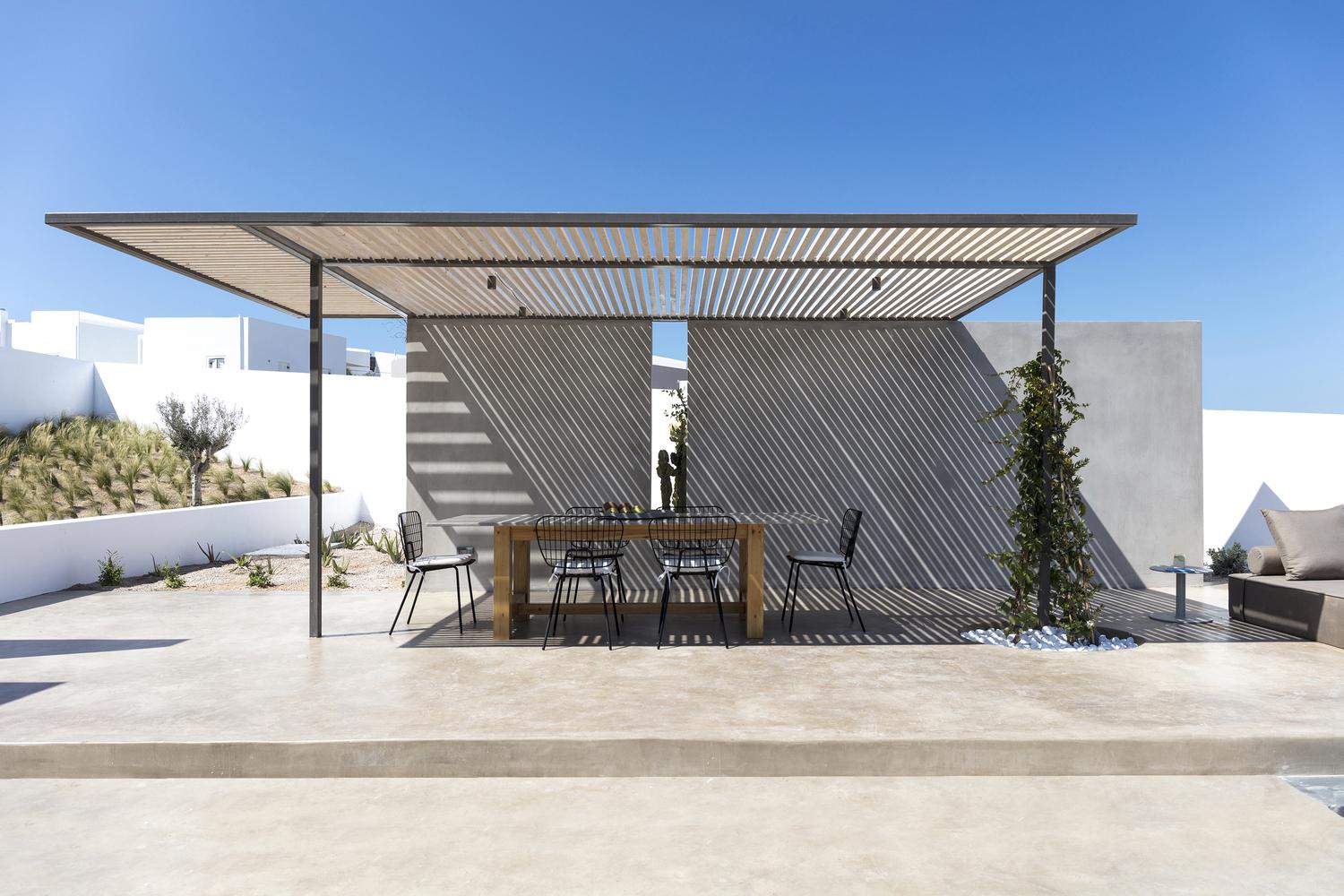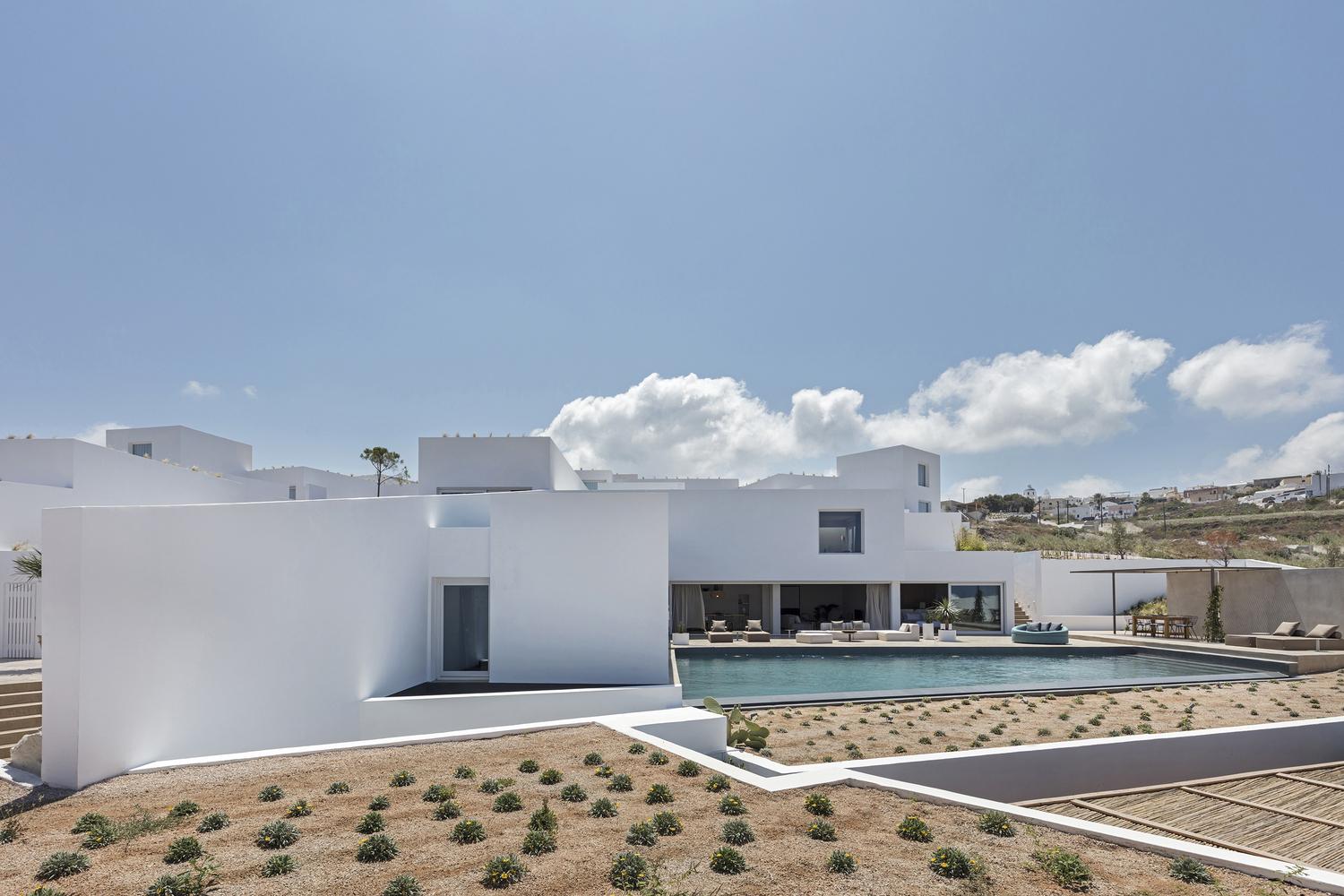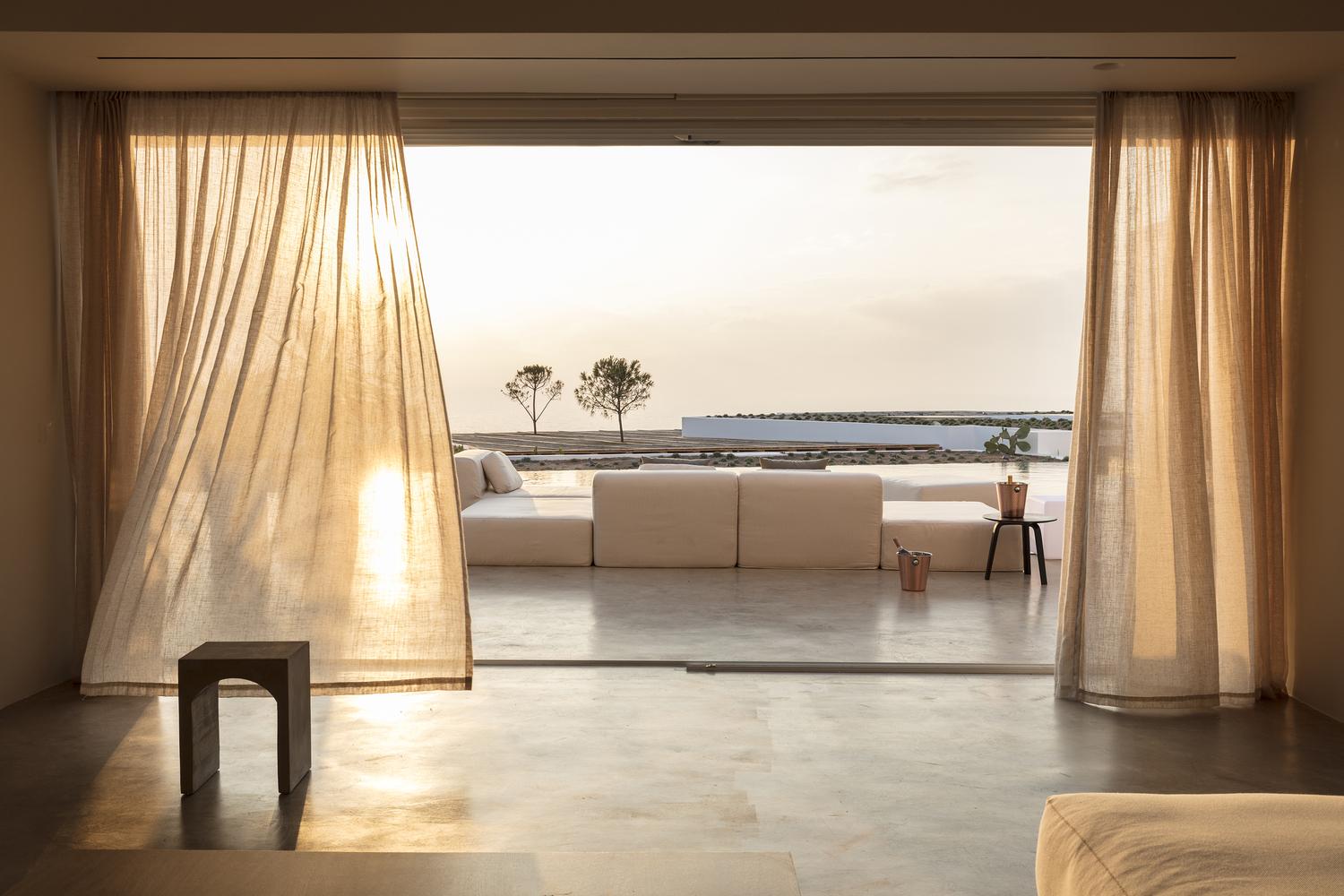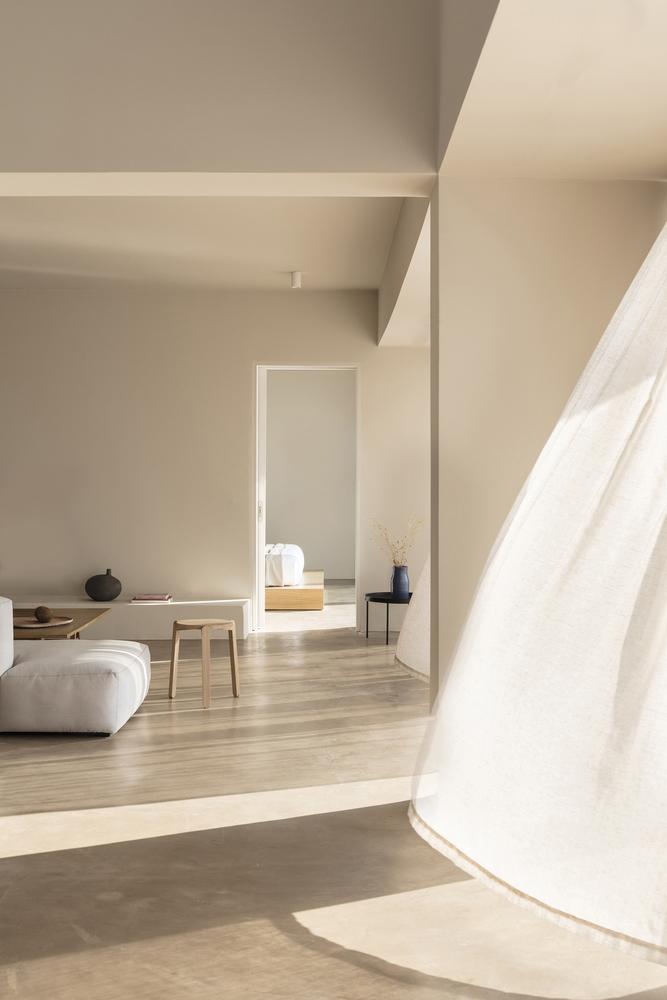 Architecturally, the stunning white complex suavely integrates modernist influences with beautifully conceived scales and proportions. The holiday home blends natural materials, textures and colours into beautiful effect while keeping with the sleek silhouettes and contemporary, clean aesthetic that define much of Greece's charm.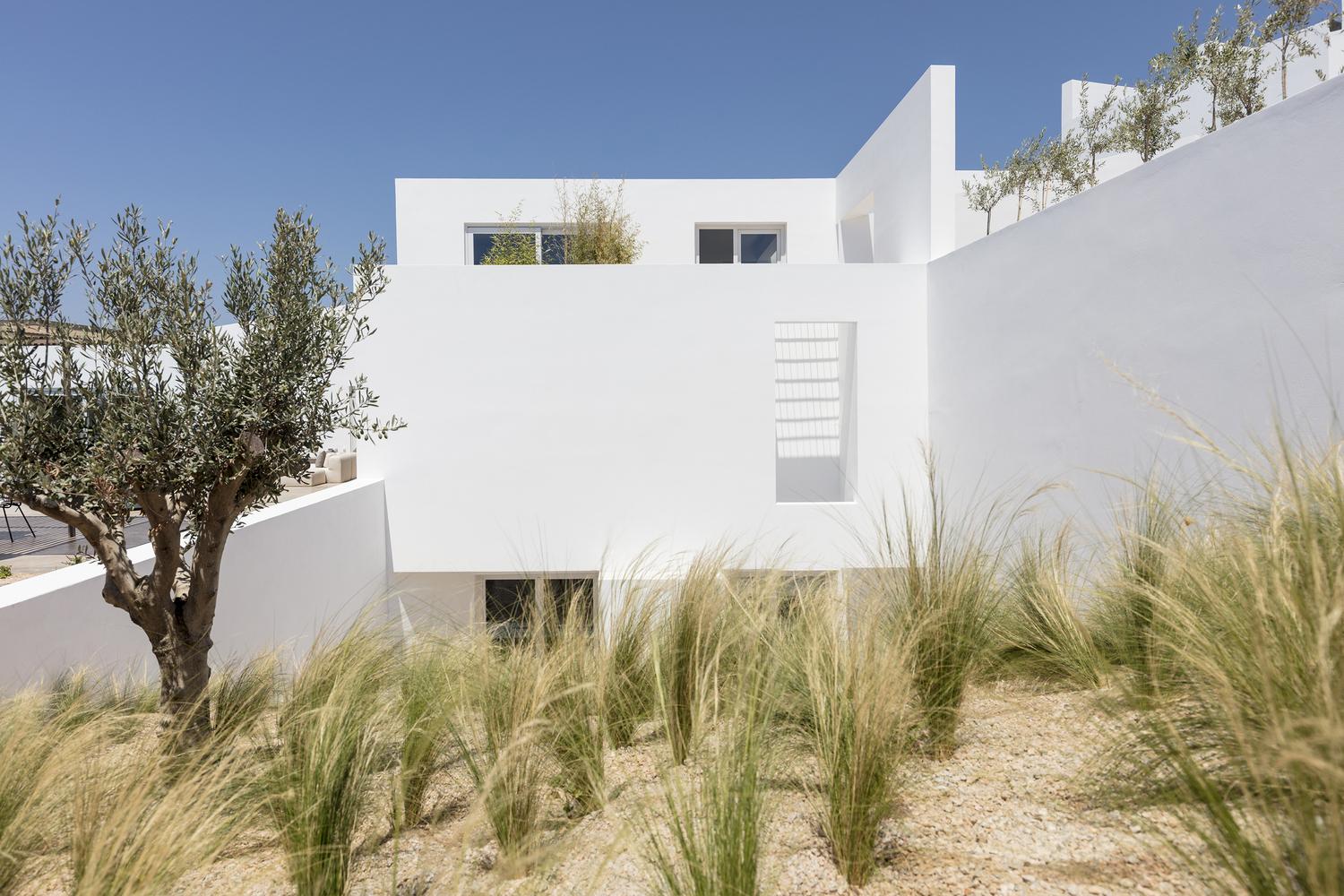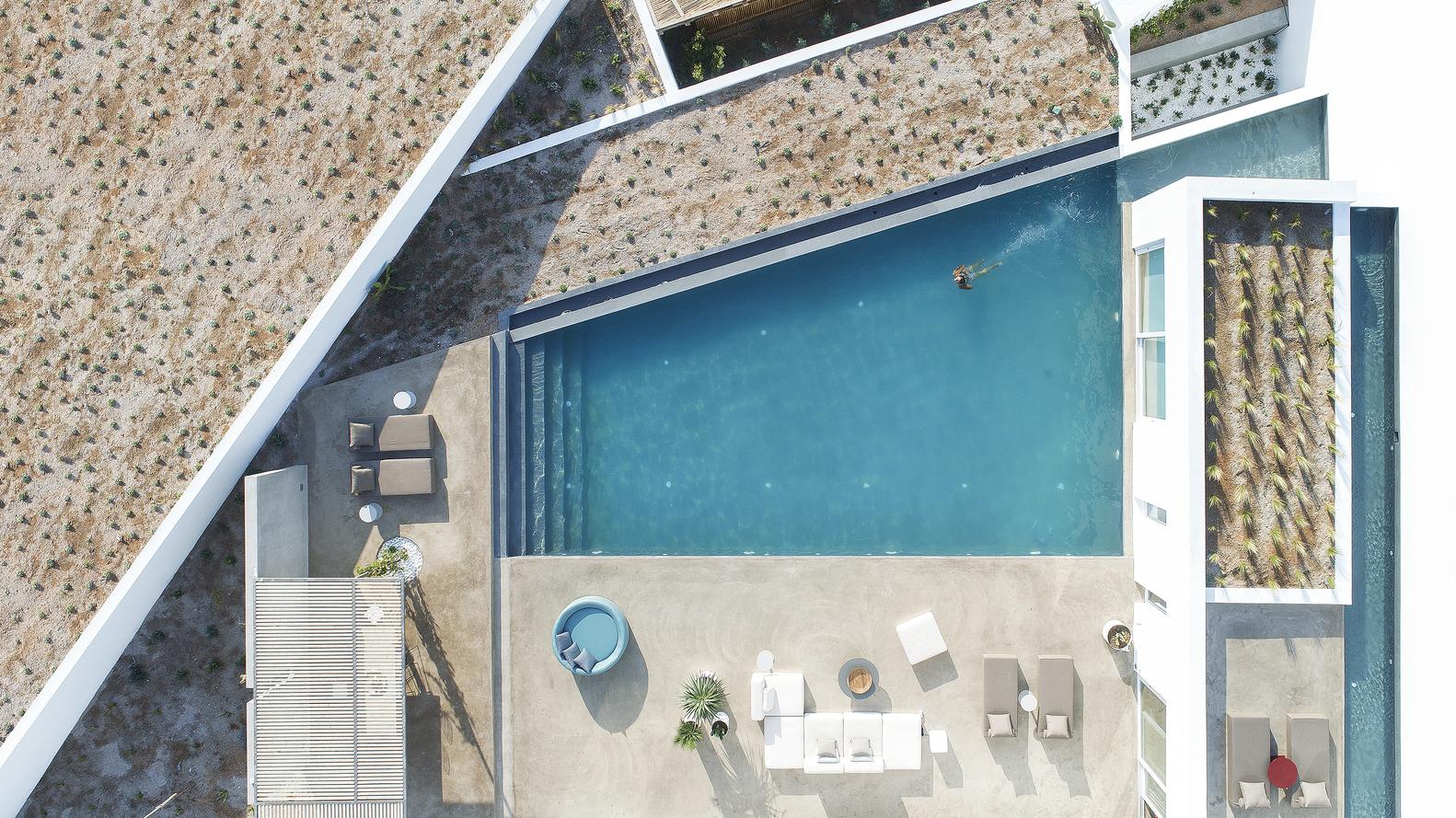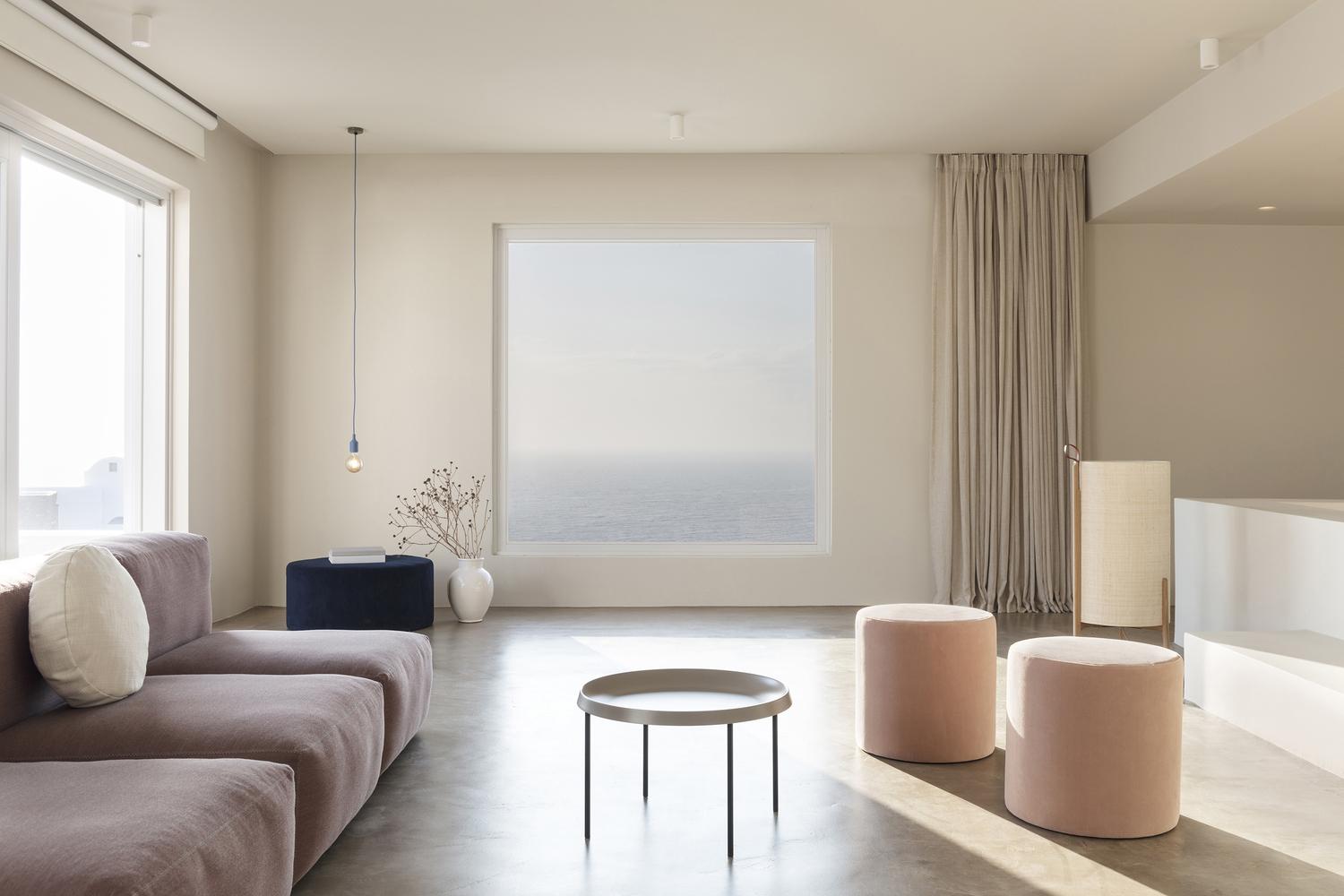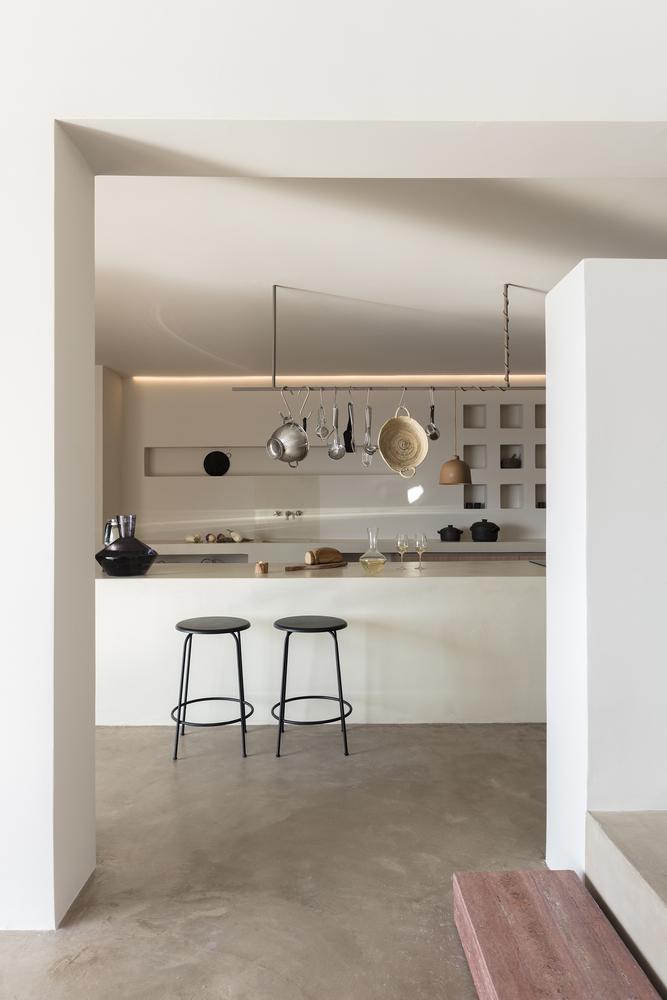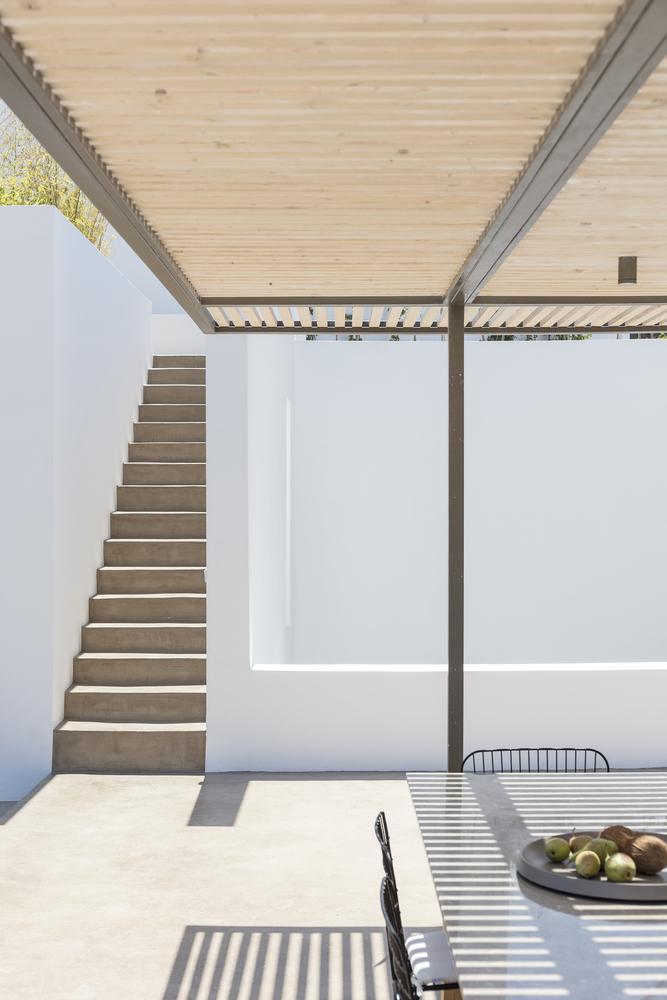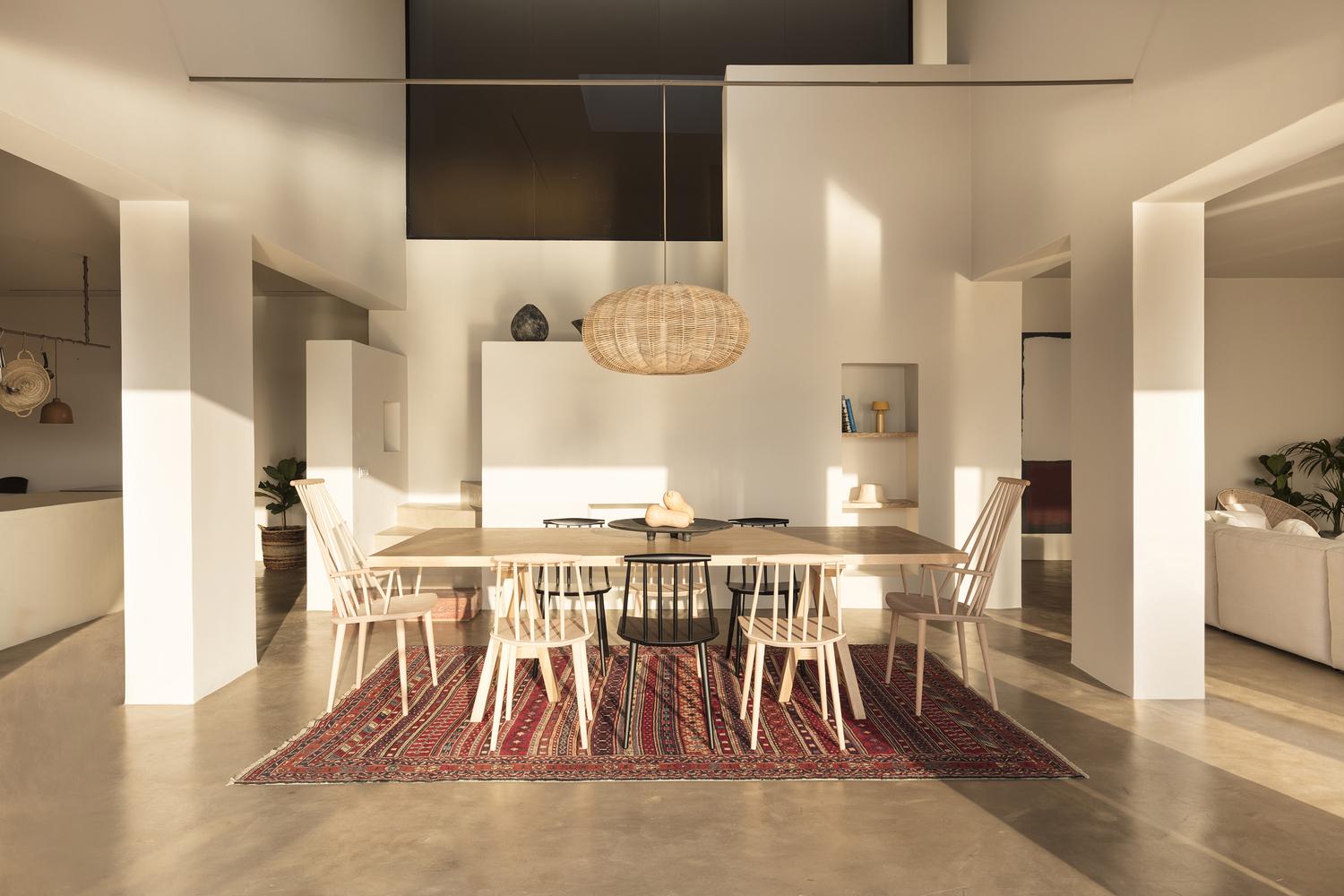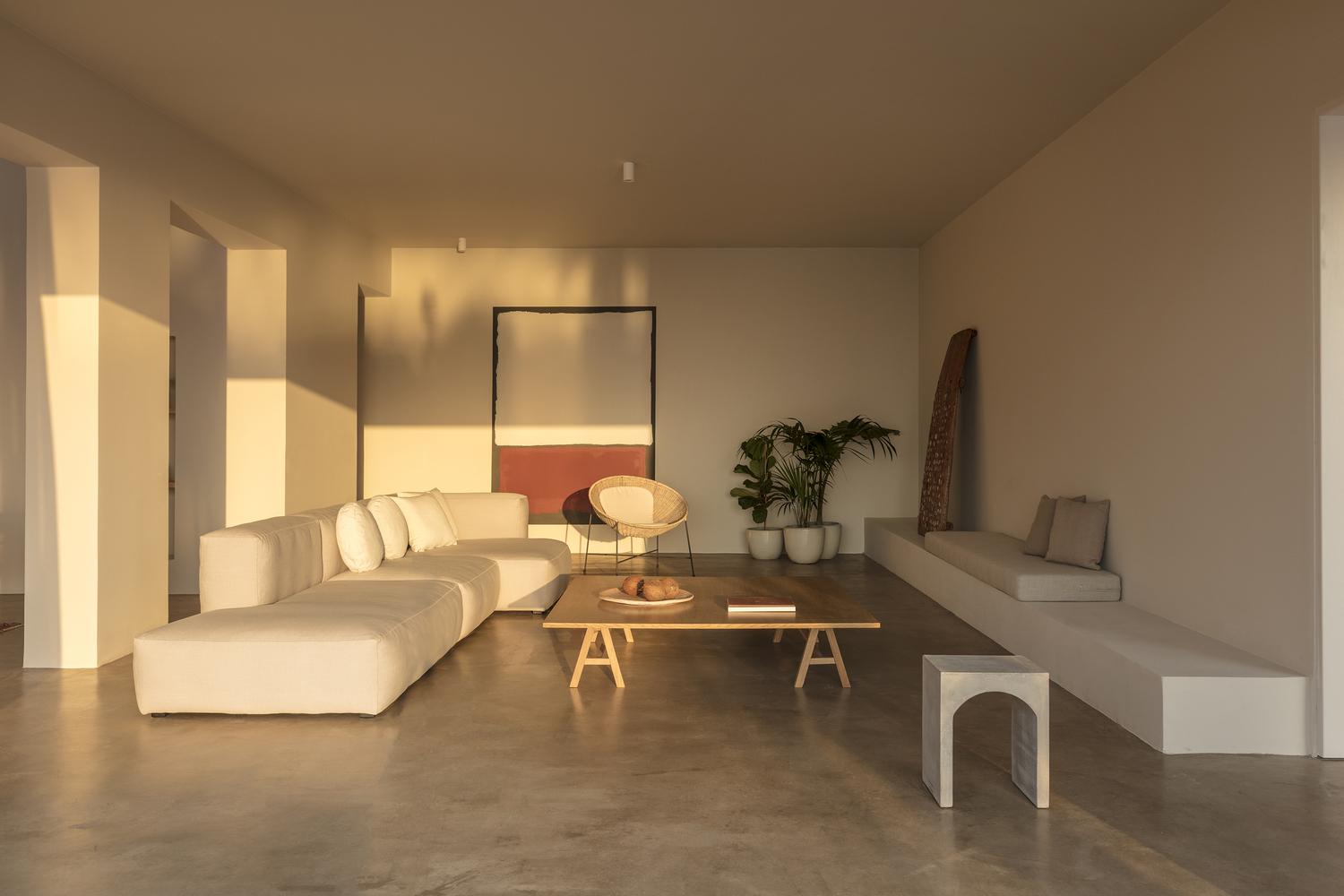 Natural light brown concrete flooring is accentuated with light oak and rattan furnishings, white dark blue tiles, marble finishes, textured carpeting and pottery, all giving way to a cosy minimalist style holiday abode and a taste of living the eclectic island life.
Photography by Yiorgos Kordakis
See more: Inside Zaha Hadid's Striking and Sustainable Beijing Daxing Airport