In the buzz and happy chatter of Kaiyō, the taste of umami is abundant.
It's certainly not an exaggeration to say Hongkongers are forever enamoured with all things Japanese: Japandi decor, Japanese-branded homeware, and most importantly, Japanese culinary. With a slew of ramen noodles, omakase, and sushi eateries making waves across the city, Japanese dining has long been a staple of modern living in Hong Kong. Which is why when I was invited to a curated dinner at Kaiyō, one of the newest kids on the block, I expected nothing less.
Although, stepping into the restaurant, which is located on the first level of K11 MUSEA, the staff's sonorous bang on the taiko drum was not for the faint-hearted. The restaurant serves modern Japanese cooking and the interior is in keeping with the dynamic of the old and new: the colours are dark and moody, the volume is loud, Japanese aesthetic traditions like wood panelling and Wagara motif artwork feature prominently, the joinery of the wooden tables and suede upholstery are as new and sleek as they can get. It's not unlike entering an upscale private member's club.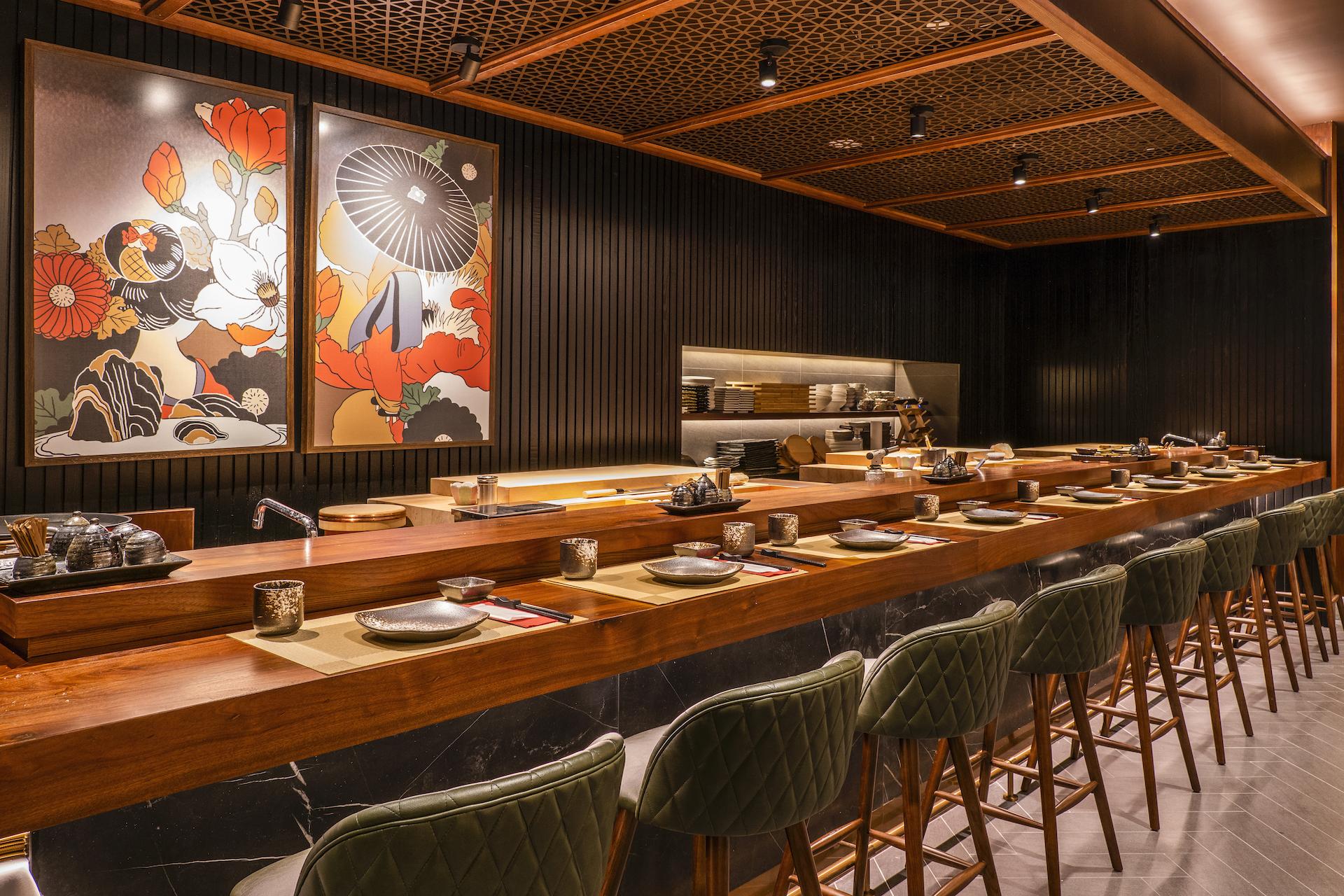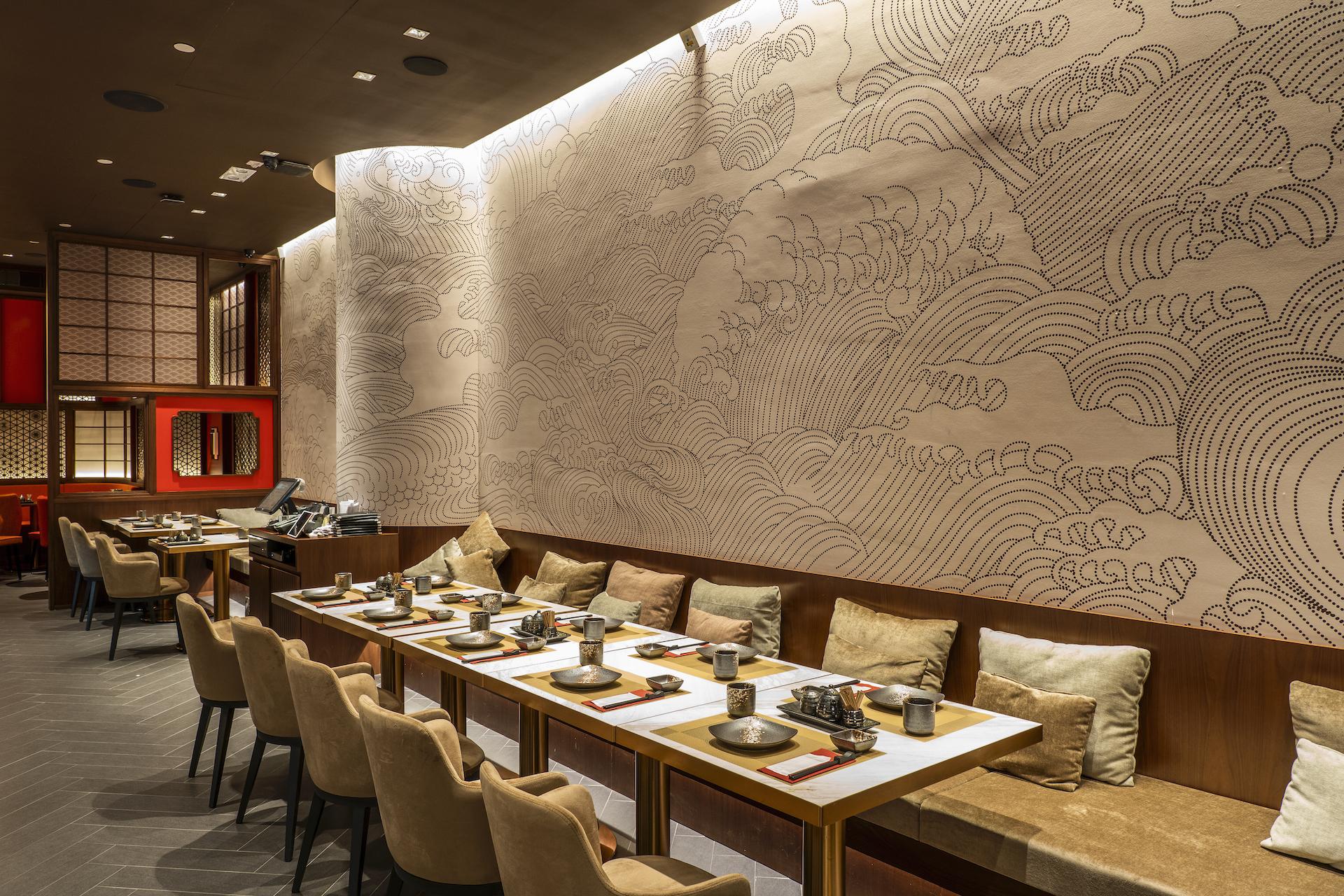 It was a recent Monday evening and we arrived at around seven; 30 minutes into it the place was already thronged with patrons, the sizzling sound from the sushi bar and after-work banter filling the air. Just as impressive as our entrance, our meal began with a bang: the Kaiyō supreme sushi treasure box ($888).
Inarguably the star-turn of the menu, the meticulously crafted platter is replete with all the luxurious delicacies you can imagine: sea urchin, whole sea eel, tuna, sweet shrimp, salmon roe on top of vinegar-seasoned rice, and all the other usual suspects. In lieu of alcohol, I became inebriated by the mesmerising parade of nigiri and their perennial umami freshness; but if I'm being frank, with a price tag like that, this is almost a given.
Whatever ensues is understandably a bit of an anticlimax, though that's not to say they're lacking in any surprises. Any restaurant that wants to put its best foot forward would have gone for such a choice. And, as if to recognise my craving for a cleansed palette after such a wholesome, scrumptious treat, next came the sake steamed clams ($168). The absence of excessive flavouring really did bring out the delicious brininess of the clams.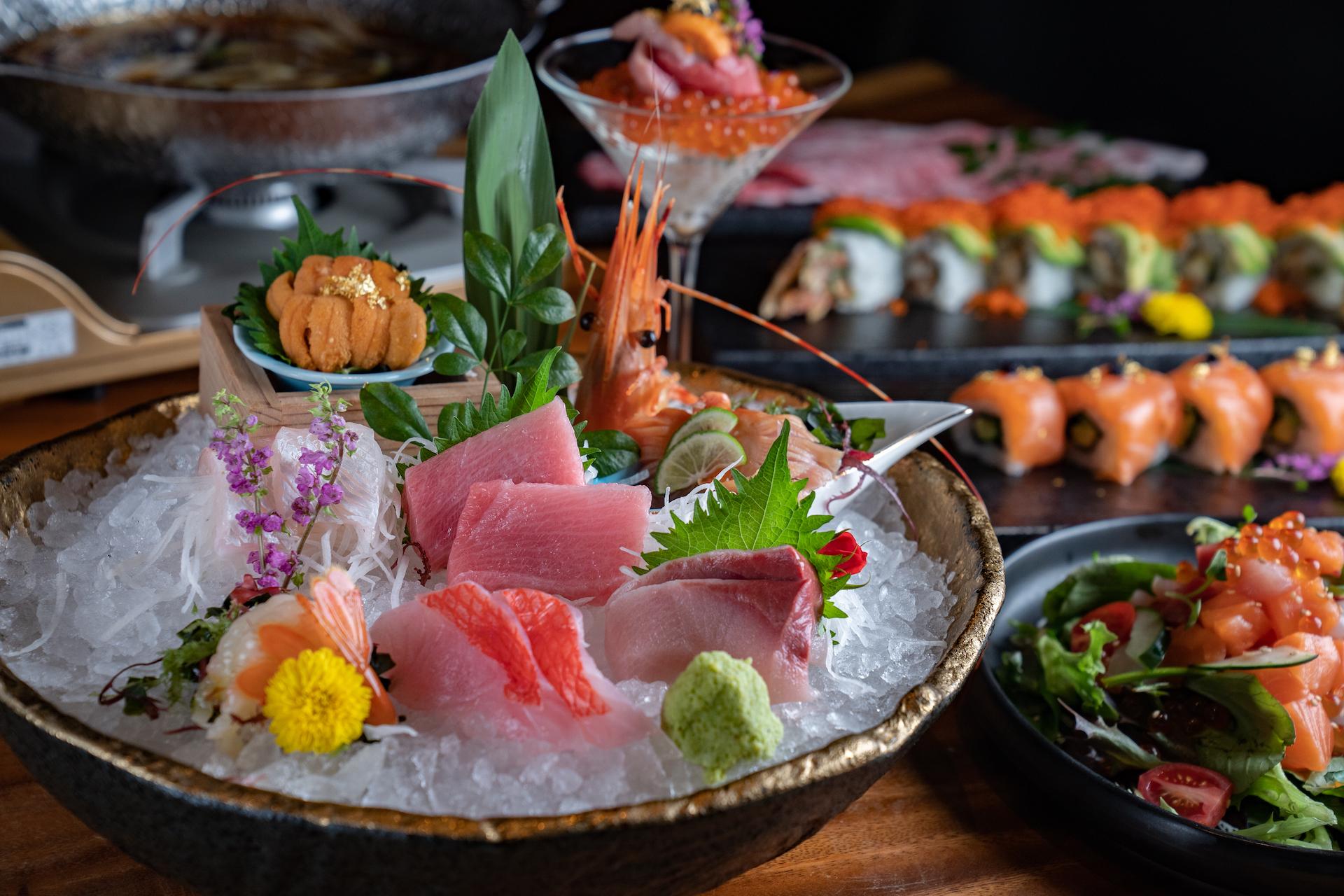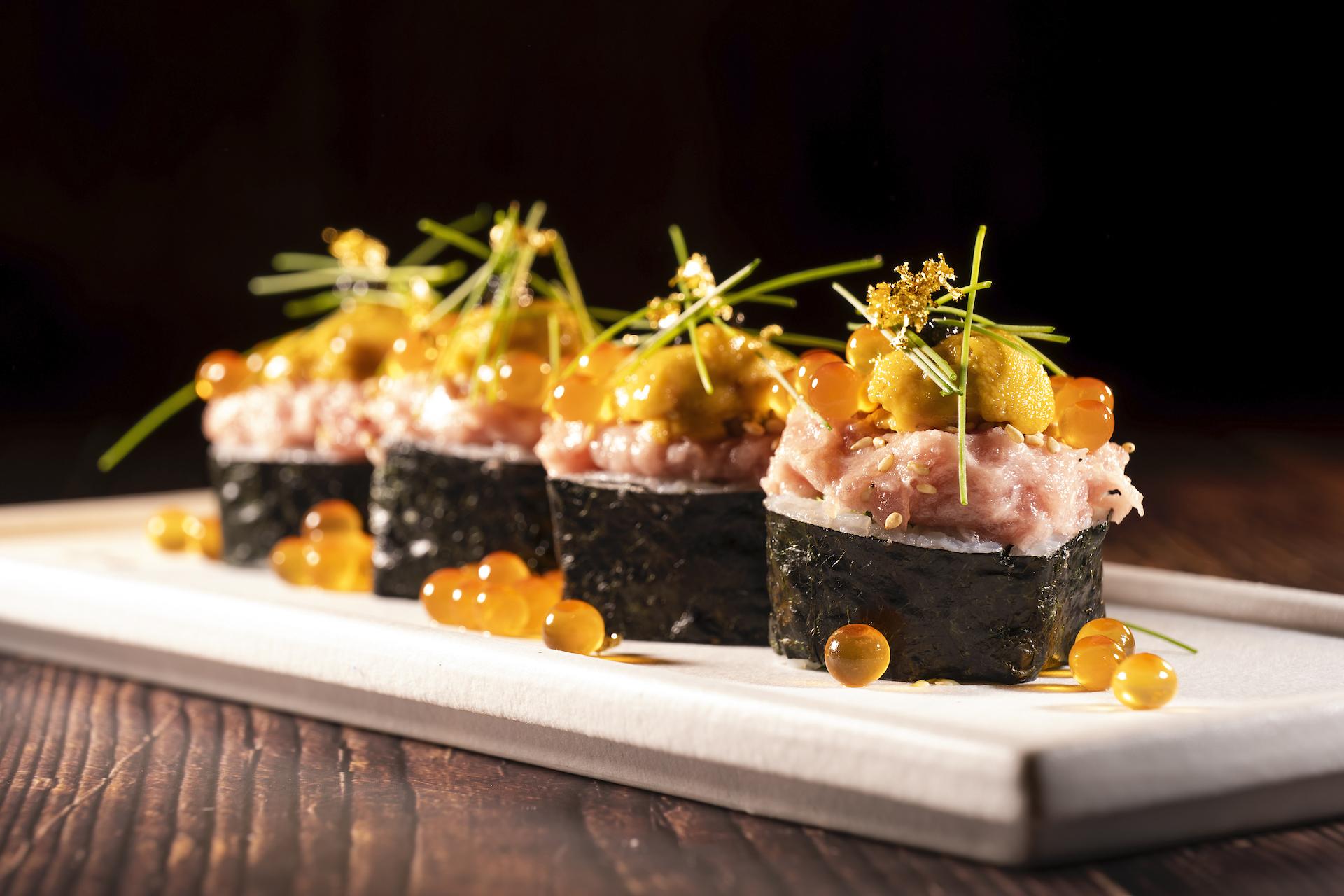 When it's time for the smoky robata grills and skewers, enhanced by flame and seasonings, to make their mark, the staff so thoughtfully recommended I and my dinner buddy to clear up the table, and we couldn't help but chuckle. Not everything quite hits the mark: the grilled kurobuta pork with grape ($68) and grilled chicken meatball with Japanese egg yolk ($62) were somewhat hit-and-miss, the former giving out a burst of flavour that's quite hard to articulate.
That being said, the grilled beef tongue ($68) is delicious in its own right and the grilled conger eel ($98) left an indelible impression with its almost pork-like flavour and firm texture. Speaking as someone who normally wouldn't touch eel for their slight fishy taste, the conger eel was prepared with such especial searing dexterity that retains its robust juiciness while making sure it's thoroughly cooked.
The word "kaiyō" translates to "ocean" in Japanese and with its seafood premise, the restaurant indeed delivers. If you're looking to splurge on a fancy big day – wedding anniversary, birthday and whatnot – Kaiyō would be a more than ideal option. Though I'm no professional food critic and am merely writing as someone who has taken a liking to food for as long as I can remember. Whether you want to take my word for it is entirely up to you.
Learn more about Gaia Group and Kaiyō.