There's no doubt about it: This is one wondrous family home that makes a serious artistic impression before you even pass through the front door.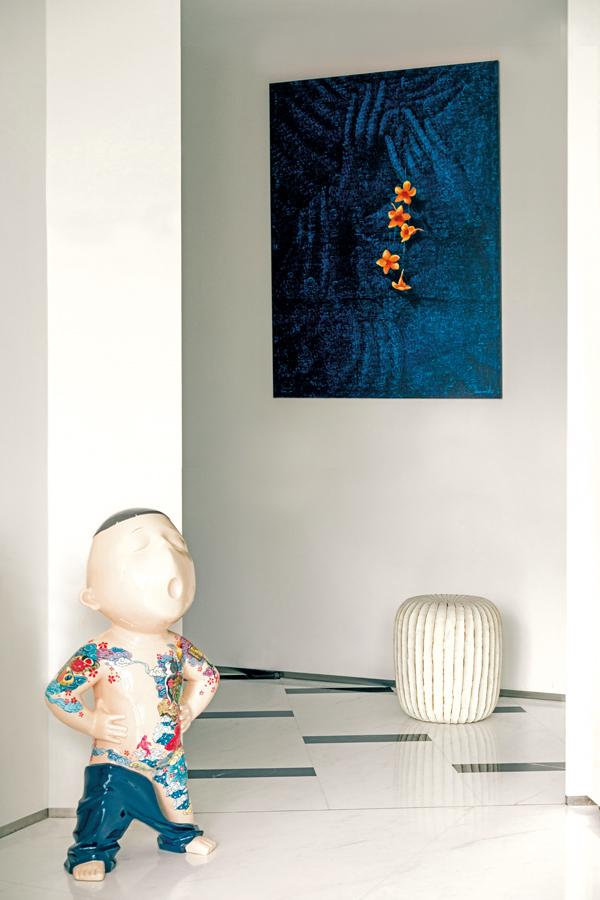 A life-size sculpture of a tattooed boy by Wu Qiong stands at the entrance next to an elegant painting by Myanmar artist Khin Zaw Latt; to the right, an acrylic on canvas depicting bubble teas and pineapple buns adorns the wall, specially created by graffiti artist Cath Love – a sprightly ode to the homeowners' mother city of Kaohsiung, Taiwan.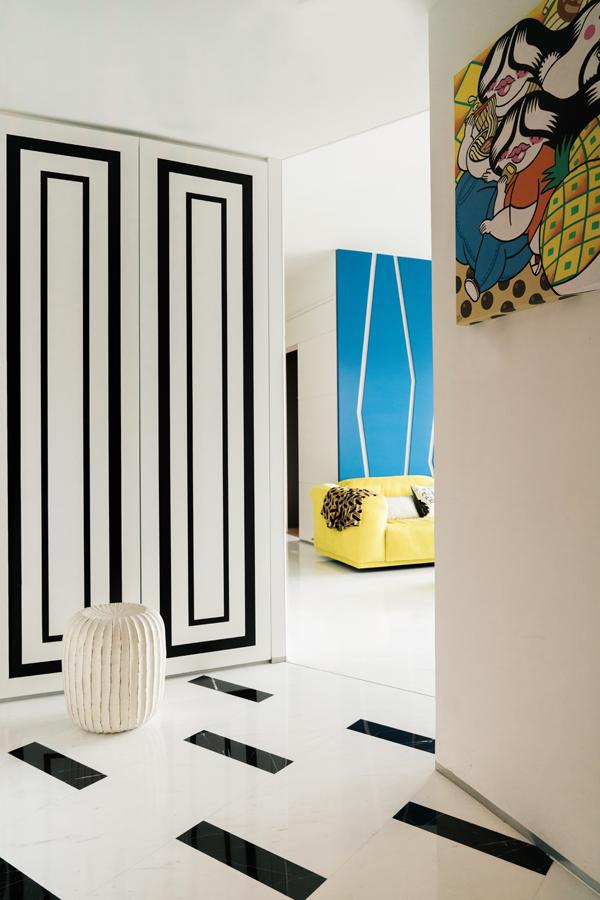 "The client came to me for my colour and use of art in my work," says interior designer Anji Connell of the 1,550sqft, three-bedroom home for an art-loving family of four, which took more than a year to complete. Located on Bowen Road, nestled within the hills of the Mid-Levels, it overlooks the harbour with mountainous green views at the opposite end. "The homeowners travel a lot for work and need a comfortable home to return to."
Comfort, in this instance, may very well be synonymous with an infectious joie de vivre that inundates every corner. Steps past the art-filled entrance is a kaleidoscopic living area anchored by a towering blue wall by Choi Design, featuring customisable mood lighting, a plush neon-yellow sofa ("Comfort in seating is very important to the client," says Anji), a sky-blue footstool and a pop art-inspired television cabinet that's tailor-made, above which a state-of-the-art entertainment system sits.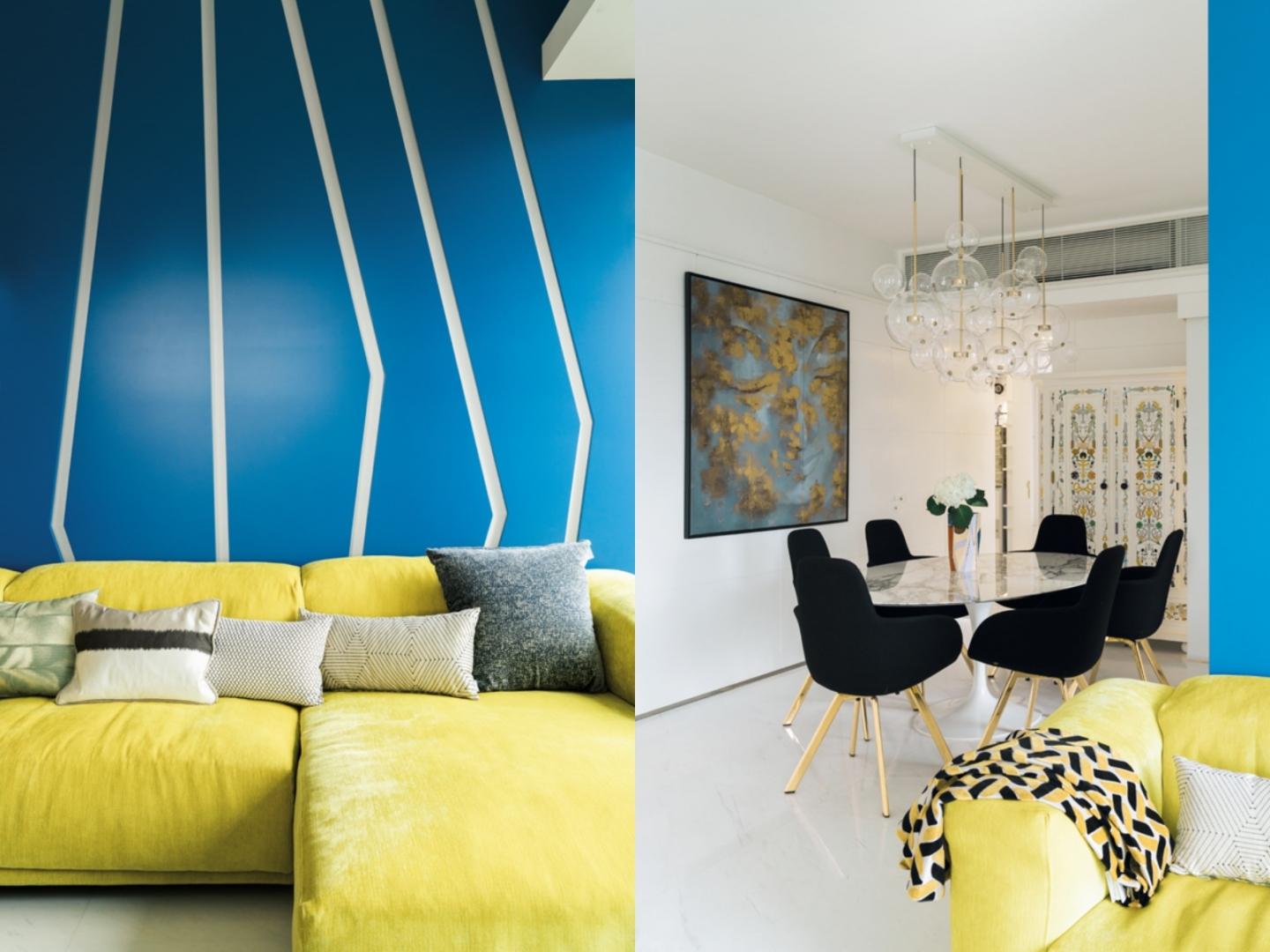 This playfulness transitions into more subdued elegance as you traverse deeper into the apartment, as if being slowly transported into the restful respite that the home was meant to be. From the nearby dining area, where black-and-gold Tom Dixon chairs and a marble table by Eero Saarinen for Knoll rest under bauble-shaped lights by Archetypal – which is also behind the living room's lighting – you're led into the minimalistic bedrooms and the master suite, featuring copper accents and pared-back decor.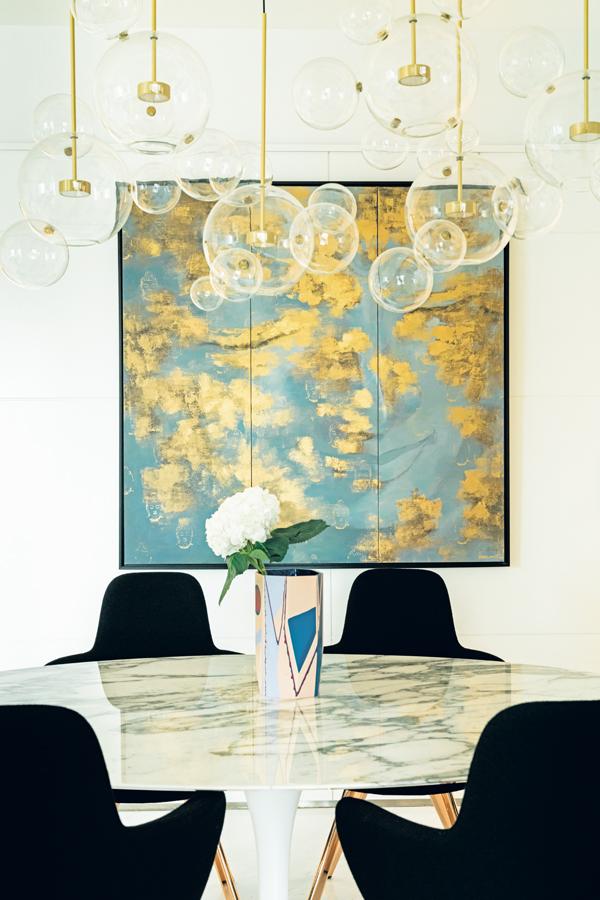 Plenty of characterful pieces ensure this space has no shortage of personality, including artwork by the famed Yayoi Kusama (among the homeowner's favourites) and a scarlet-hued armchair that takes pride of place in the master bedroom, while the master bathroom's monochromatic aesthetics feature a seductively sculptural wall-mount washbasin by Falper.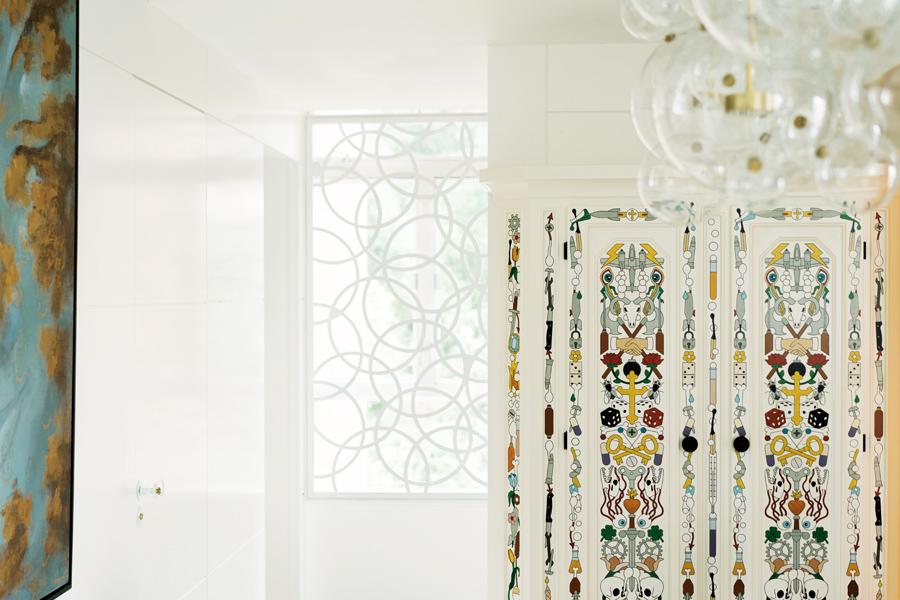 The homeowner's proclivity for cooking is catered to via a customised kitchen fitted with units by colourliving, while nods to the son's studies in nautical engineering are found in aeronautics accents, such as a metal-clad closet that's reminiscent of the wings of a plane.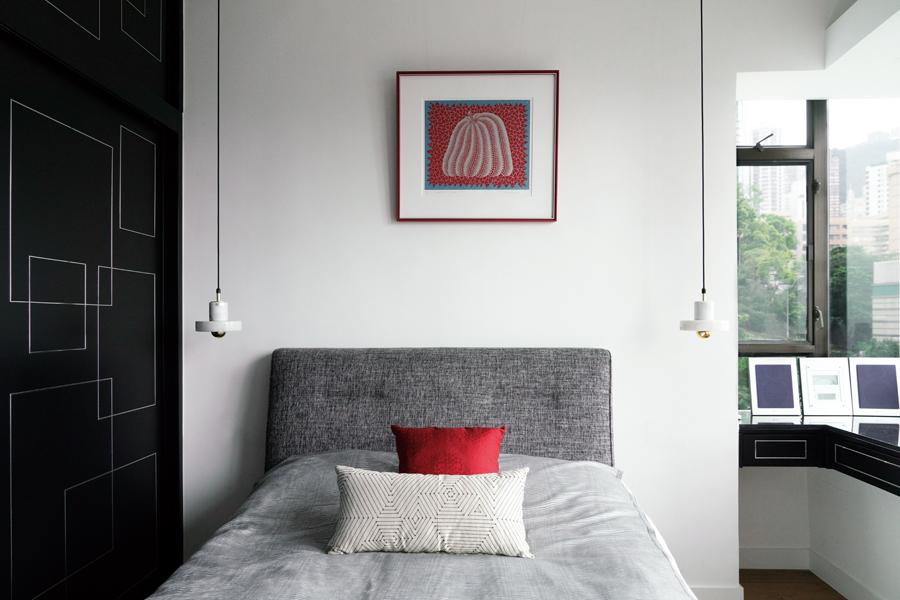 This seamless flow of the home is the result of thoughtful architectural consideration by Anji and a few of her collaborators. "I worked with their feng shui master, who advised on all aspects of the build," says Anji of the home's thorough remodelling, which involved gutting an original circular living room wall for expanded bedroom space as well as lowering kitchen ceilings to accommodate beams with the help of Winnie Choi of Choi Design.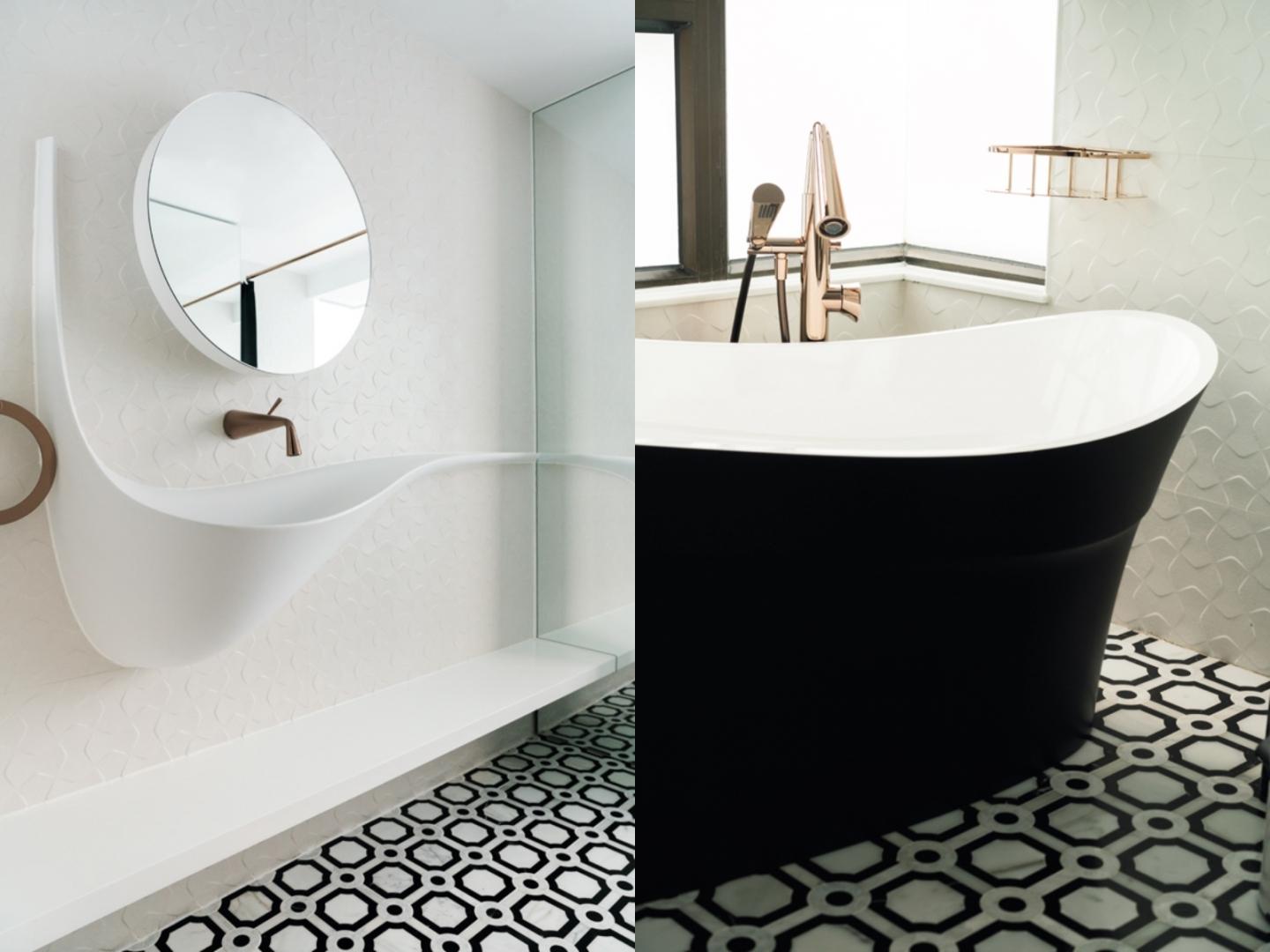 Without this knowledge, you would have never been able to tell; the result is a vibrant, harmonious, well-curated abode that fits the homeowners' lifestyle like a glove.