Their take on Chinese cuisine is noteworthy, although equally worthy of note for restaurant John Anthony is their interiors, an enclave of saturated colours, patterns and textures.
The Maximal Concepts restaurant in Lee Garden Three is inspired by a certain John Anthony who lived in London's Chinatown through the Qing Dynasty, as a caretaker for Chinese and Southeast Asian sailors. Story goes that if it weren't for men like John Anthony – who housed, cared for, and protected the rights of these journeymen – global trading wouldn't have flourished as it did, and the spices and teas we now enjoy as a result of trading between the East and the West couldn't have travelled as they have.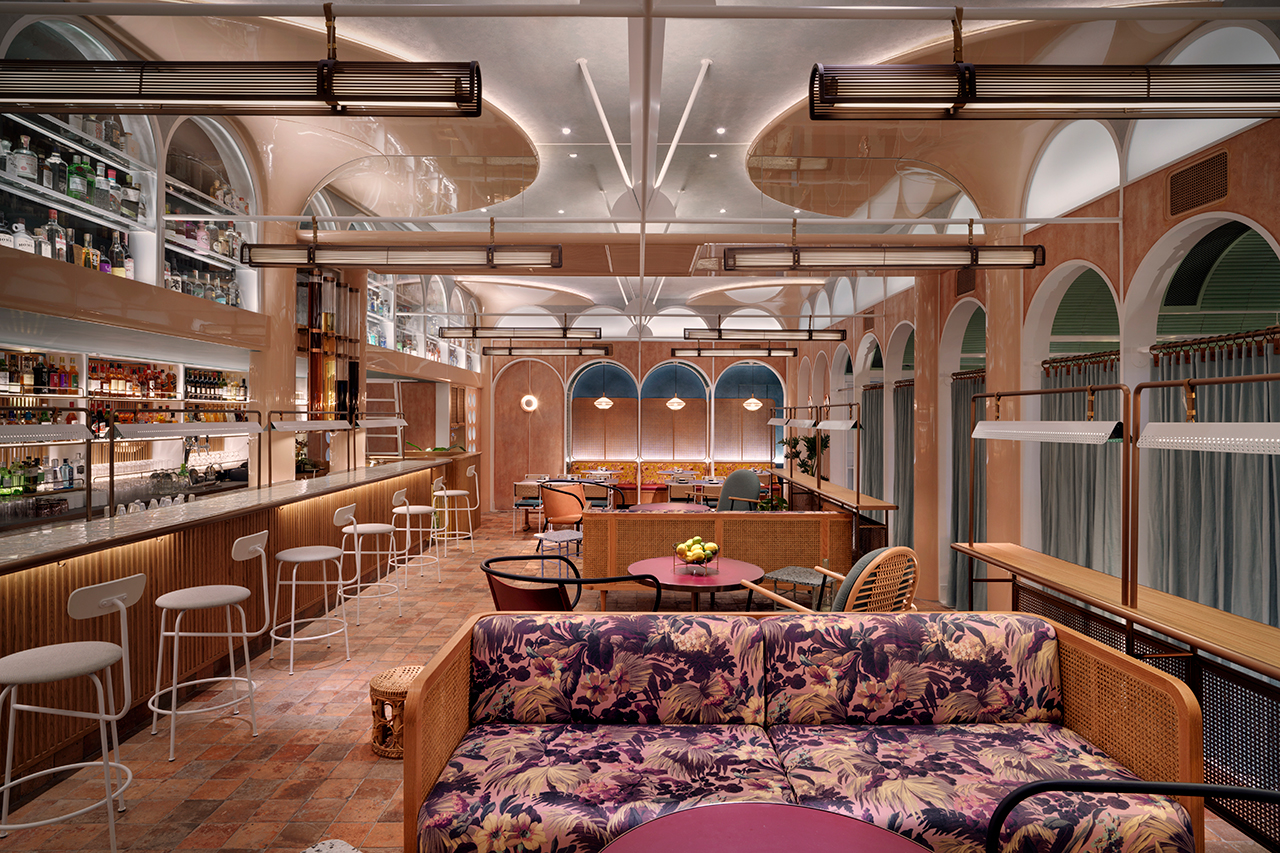 This is the story on which the restaurant's interiors are based, designed by Shanghai studio Linehouse. Deep colours in magenta, mustard, teal, and midnight blue come together in the 7,000sqft space, held together in the centre through an elevated platform that houses the bar, also home to one of the city's largest collections of gin. Surrounding this are multiple dining clusters, some of which can be cordoned off for a private event, as well as corner private dining rooms for groups of various sizes.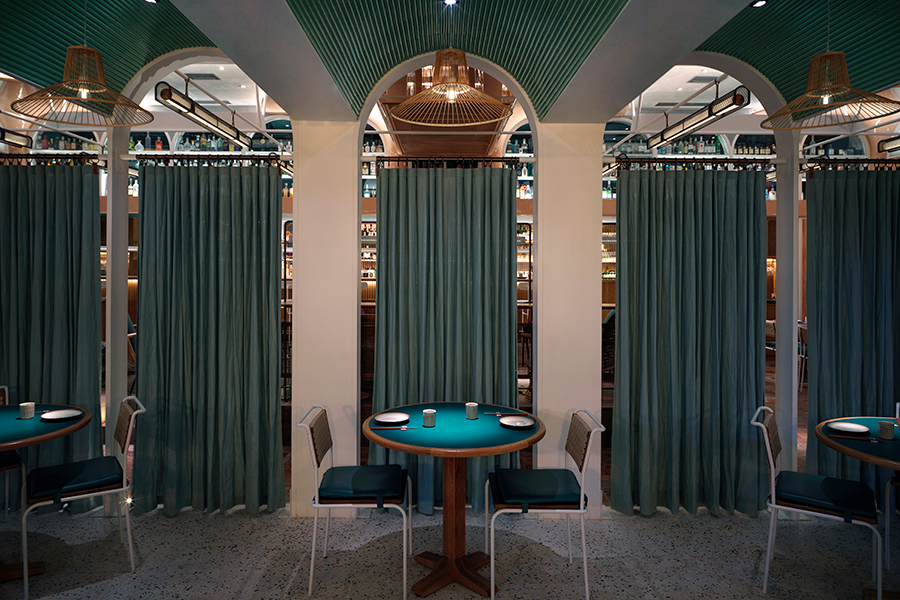 On John Anthony's story, Linehouse co-founder Alex Mok says: "I think [what was compelling] was the coming together of the East and West, and how John Anthony would have experienced this first-hand through his journey. We found the challenge of representing this meeting through materials and spatial qualities really interesting, and we wanted to evoke a sense of emotion in diners as they may find some of the spaces or gestures familiar."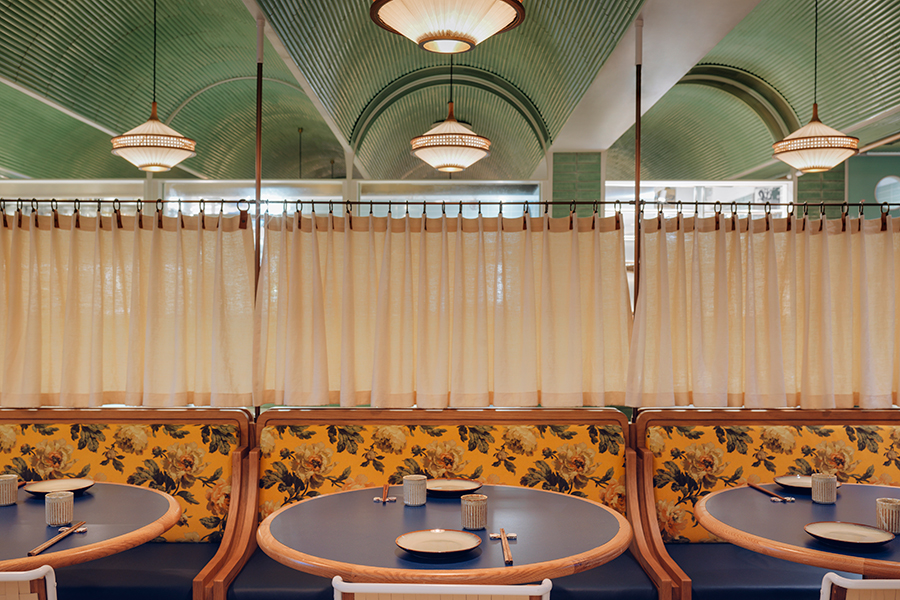 Maximal Concepts, who is also behind the renowned Mott 32 restaurants in Hong Kong, Vancouver, Las Vegas and Bangkok, intended as well for John Anthony to be an eco-conscious, sustainably sourced dining destination. Here, coasters are made from discarded plastic, the menus are recycled, and the floors are sourced as reclaimed terracotta from old village houses. Walls and ceilings are decorated with handmade, hand-painted and glazed tiles using eco-friendly paints and naturally dyed fabrics. The bar is designed to minimise waste; tea and coffee are supplied by sustainable producers; and facilities in the kitchen are said to reduce energy use by 50%.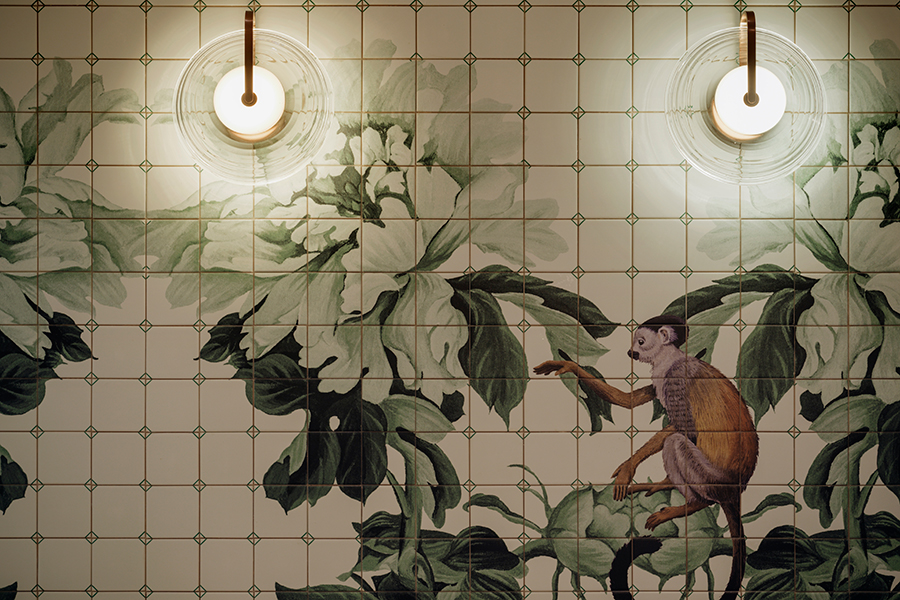 "We were only more than happy to work with local suppliers and resources to support the story through the build. Many clients would not necessarily be that receptive to being so experimental with materials, but for this project we were lucky that we had the time to do it," describes Mok. "It meant spending a lot of time visiting remote areas in China and also doing factory visits to ensure everything would come together."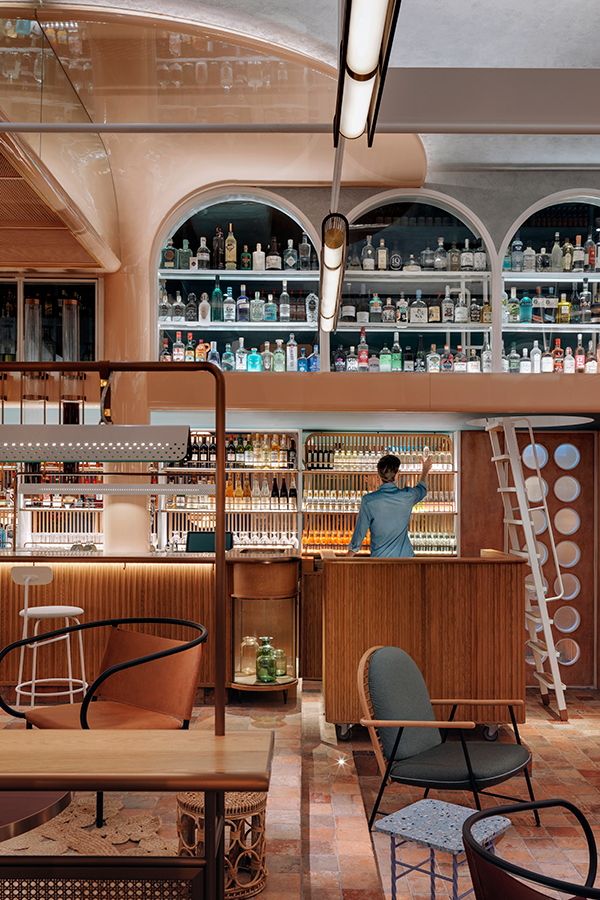 What's her favourite part of the design? "For me it's the tables for four set behind the bar in what we call the 'nautical room'," says Mok. "The indigo hand-dyed fabric billows in the ceiling and the custom pleated lights really capture the intimate feeling of travel. Also the fact that you can watch the bartenders preparing cocktails, which adds to the drama."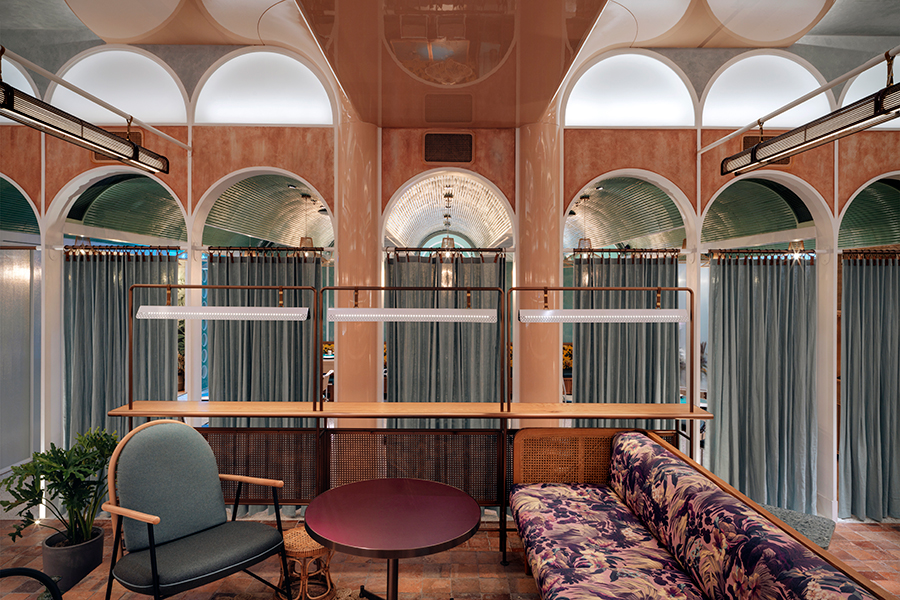 John Anthony serves Chinese cuisine dominated by Cantonese fare with charcoal grill-roasted meats and handmade dim sum, along with influences from other regions in the country. Stars include the Australian Wagyu beef fillet char siu with shredded scallions, and the black truffle vegetarian siu mai.
Tour the colourful restaurant through the gallery below.
( Photography by Jonathan Leijonhufvud, courtesy of Maximal Concepts )