With autumn upon us, Hong Kong's cooler climate presents opportunities for alfresco gatherings with family and friends.
These collections from outdoor specialists, Everything Under The Sun, comprise practical pieces designed to help you curate stylish outdoor spaces.
1. Seating
Seating is a must at outdoor soirees. If you're looking to create areas conducive to comfy chit-chat, opt for modular pieces, which can also be arranged in multiple ways to suit different occasions. The Emu Cross lounge is ideal for this, and imbues settings with a modern aesthetic via backrests featuring a unique basket weave and die-cast aluminium legs.
See more: 10 summery accessories for that beach house vibe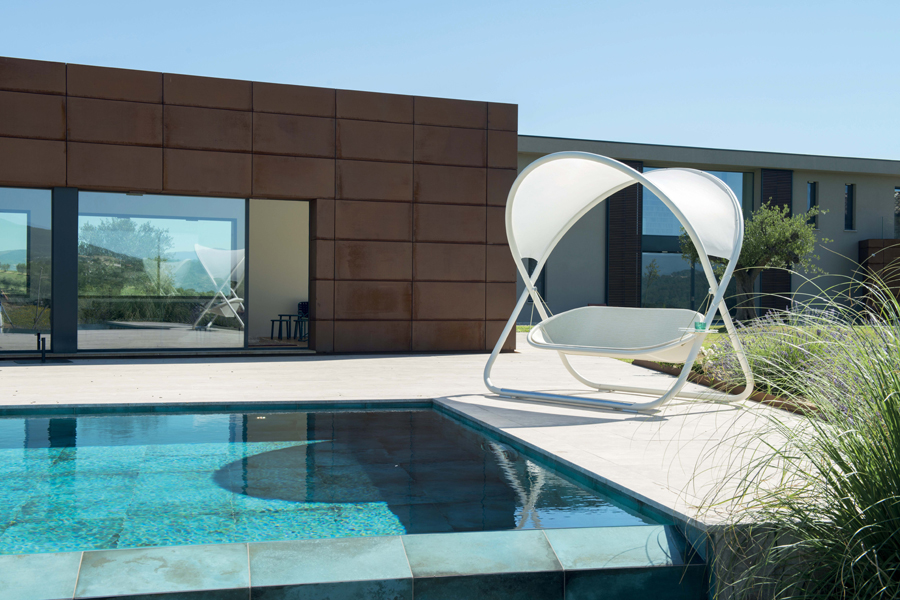 For more intimate occasions, or solo relaxation, try the Emu Cool-là swing. Part rocking chair, part sofa, part hide out, this cocoon-like swing-seat makes a strong visual impact while providing a comfortable respite on a padded cushion under a three-dimensional fabric sunshade.
2. Dining Area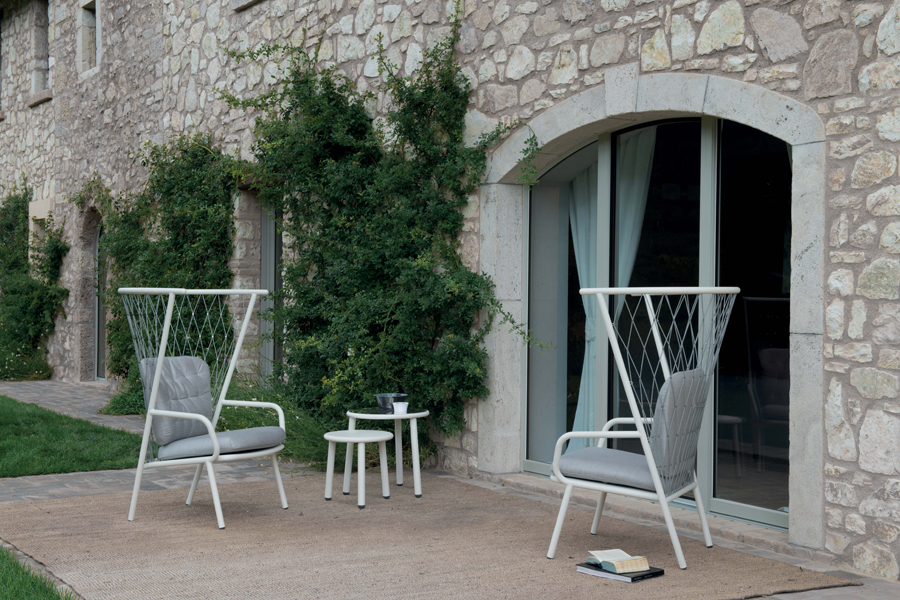 A dining table with plenty of seating is a priority if you entertain regularly. Emu Nef armchairs are a lightweight option made from durable aluminium. Their backrests feature woven polyester cords that are stretched using an innovative fastening system to form a striking grid pattern – which is extended upwards on the lounge chairs.
See more: How To: Tablescaping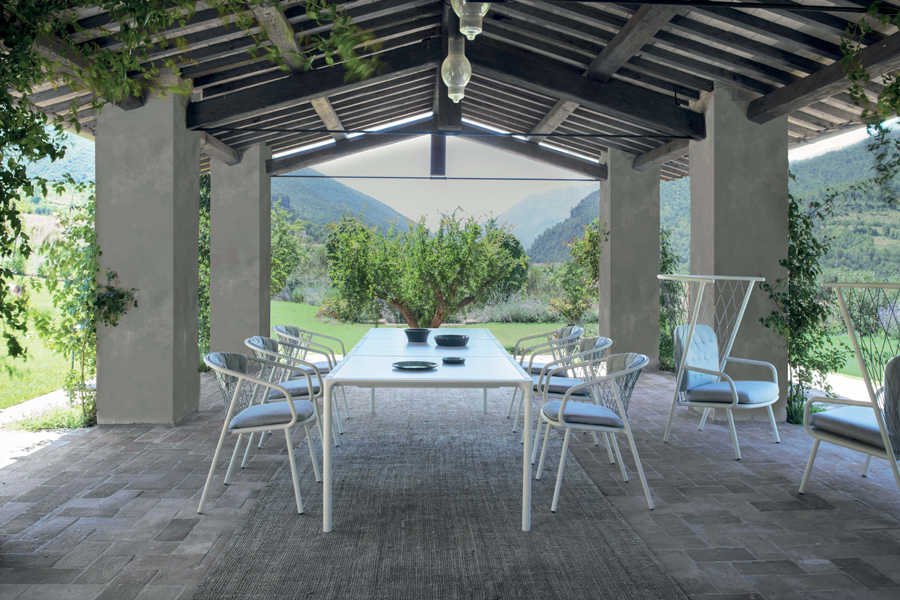 Side tables are a handy addition – and like all outdoor furniture, the more weatherproof and durable they are, the better. The honeycomb-shaped Tribù Hexagon side table comes in a variety of heights and sizes, and makes a strong statement when grouped together. The outer structure of the table is top-quality teak and the tabletop is made from handcrafted glazed lava stone combined with enamel to render it water, heat, UV, and stain-resistant. No two tabletops are the same.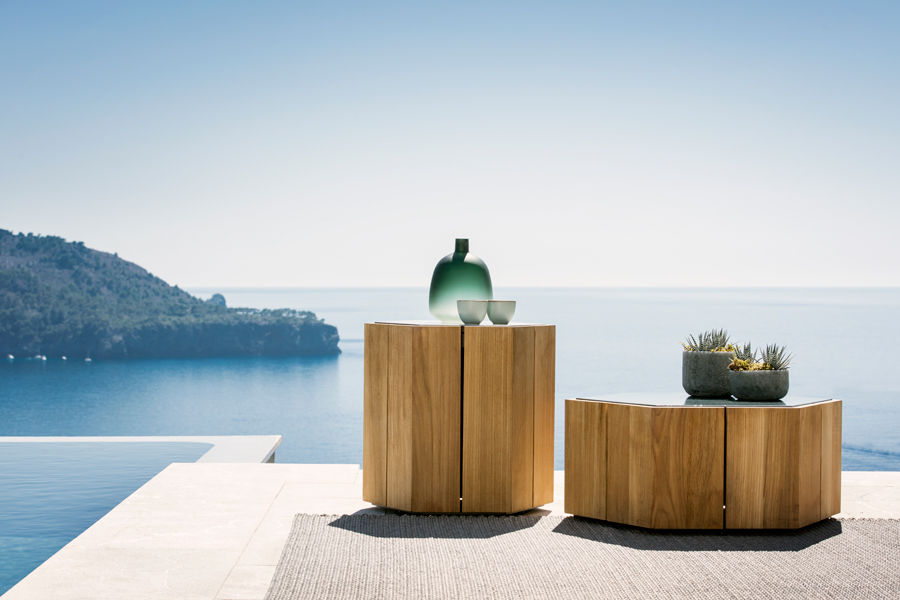 Tribù Hexagon side tables (Photo: Courtesy of Everything Under The Sun)
3. Cooking Gear
With an outdoor cooking area cooking is made sociable for everyone, including the cook. The compact Cadac Citi Chef is a stylish barbecue that is perfect for a balcony, patio, garden or terrace. It's fitted with castor wheels so it can be moved closer to or further away from guests, and be turned to accommodate wind direction.
See more: 5 expert tips on styling your outdoor space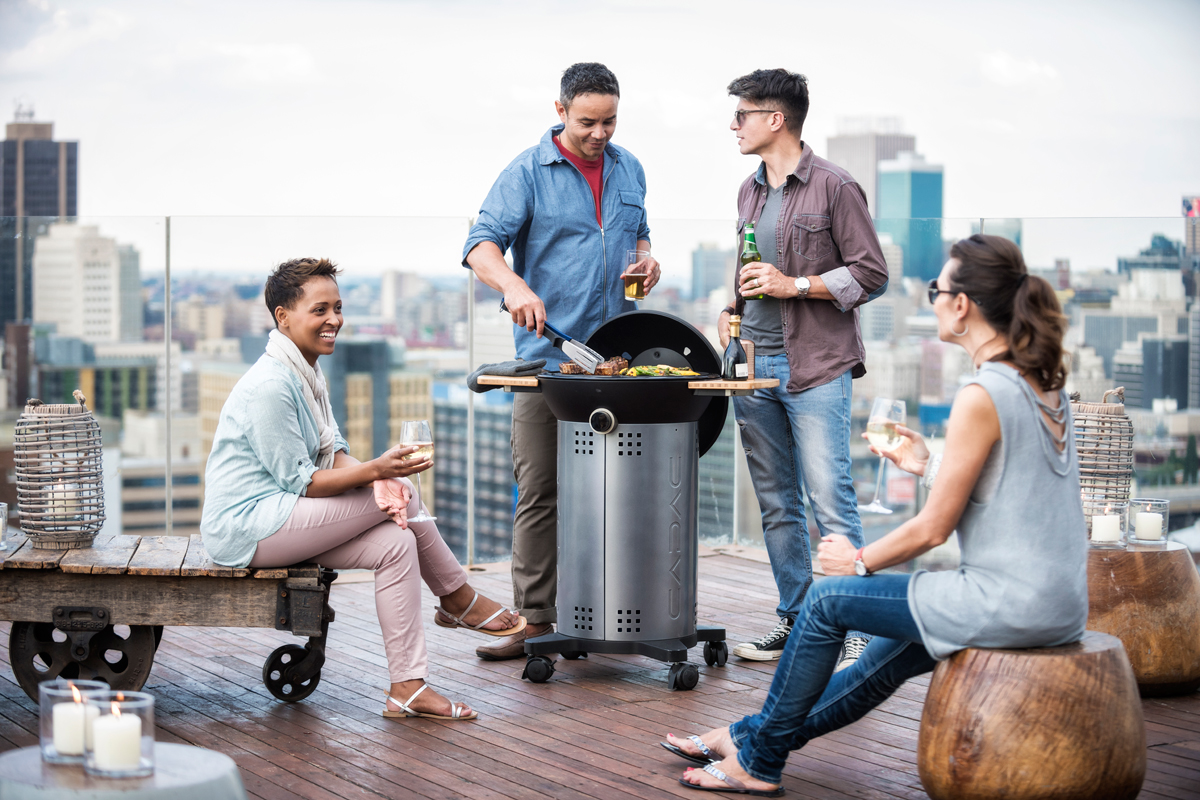 Smart wooden side tables can be clipped on and off as needed, and then stored away inside the structure. The grill grid – which comes in four variations – is treated with Greenhill ceramic coating to make it non-stick, hygienic and easy to clean.
4. Mood lighting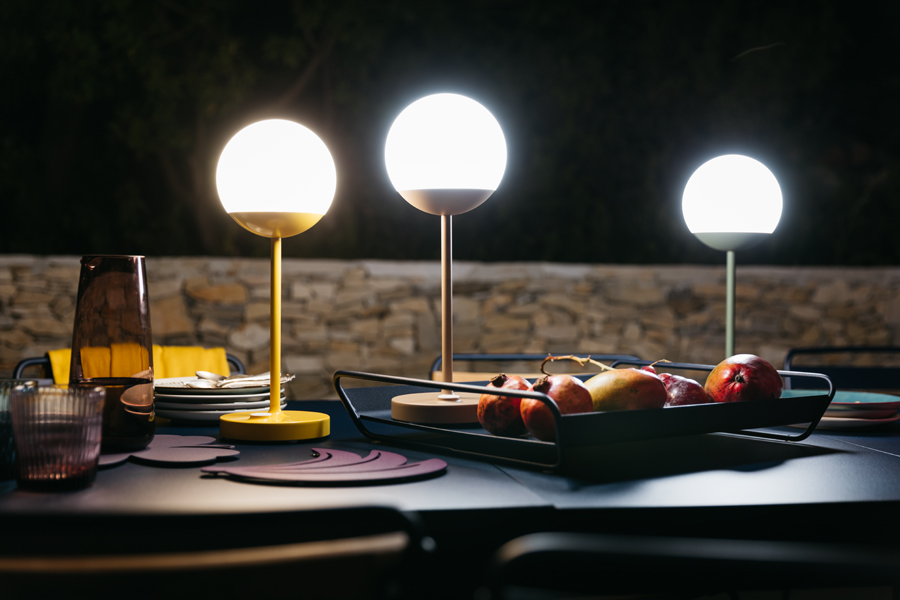 To add ambiance to gatherings, turn to lighting that can grouped together to create a relaxing vibe or dotted around to emphasise areas. Fermob's Mooon! rechargeable LED lamp is ideal for this as it is portable and wireless. The lamp has two levels of brightness from cool to warm, making it a great choice for intimate dining for two and as brighter illumination on dark autumn evenings.
Photo: Everything Under The Sun
The post Jazz up your outdoor space by styling these 4 key areas appeared first on Home Journal.