JJ Acuna helps a former student and her husband create the home of their dreams.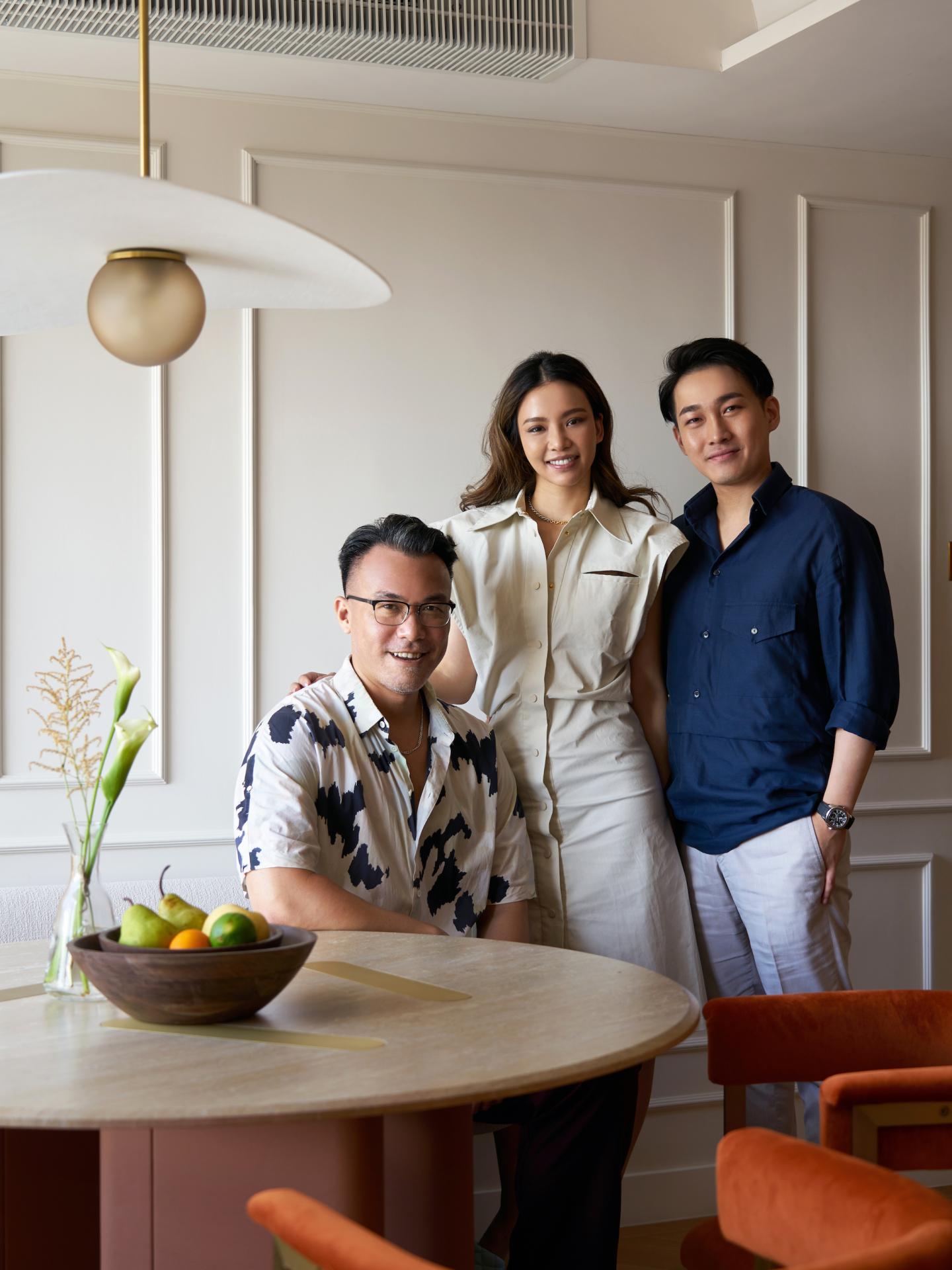 A 1,063 square-foot, two-bedroom penthouse in Hong Kong's Mid-Levels was revamped into a spacious one-bedroom residence for a newly-wed couple who enjoy entertaining at home.
The home of Angues Chan, co-founder of home concierge app Butler Asia, and his wife Genevieve Lam, the apartment was refurbished by award-winning Manila and Hong Kong-based interior and architectural designer JJ Acuna, founder of JJ Acuna / Bespoke Studio.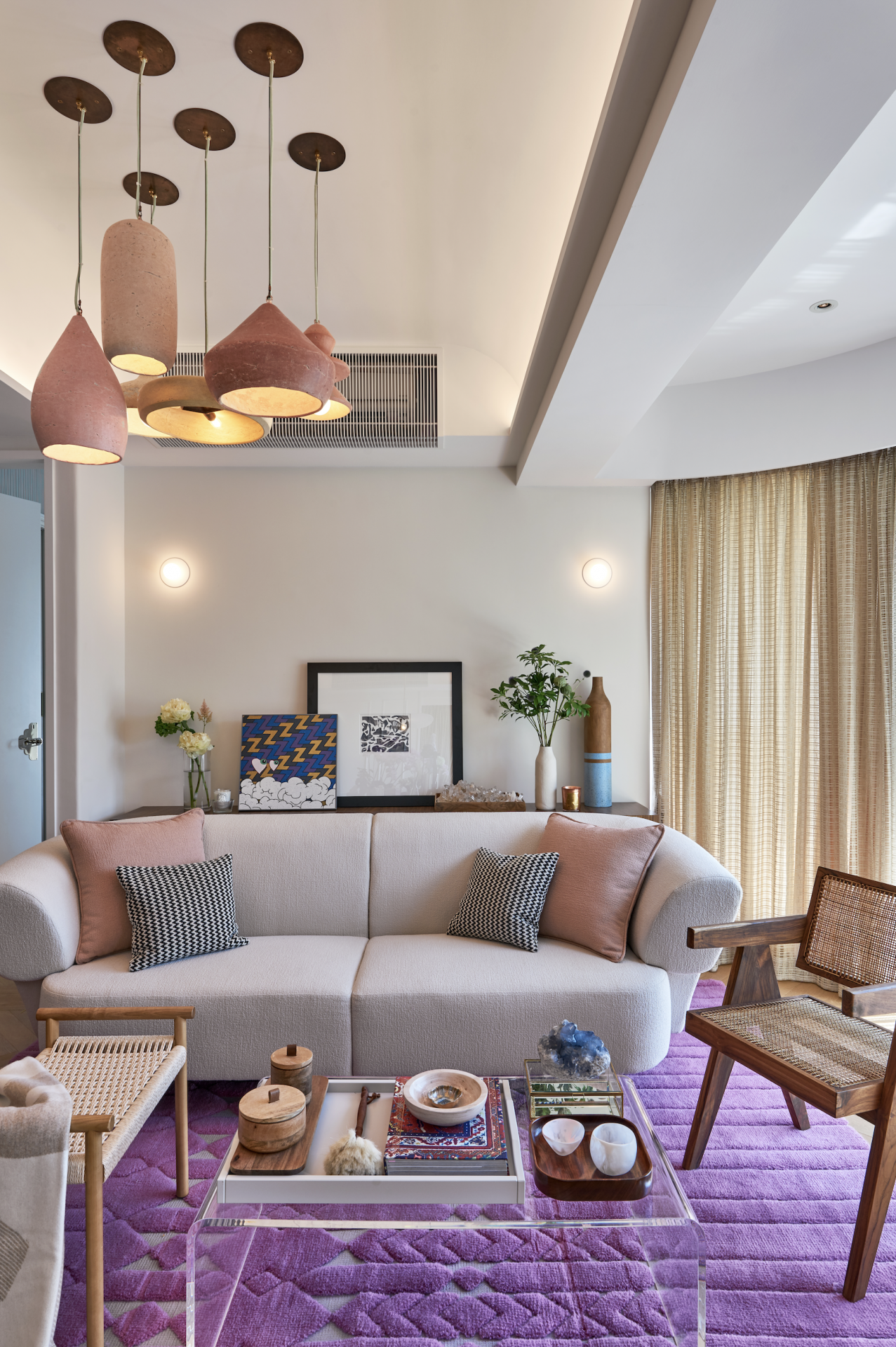 Before the project commenced, Lam had left her career in property development to pursue her passion – interior design – at the Insight School of Interior Design Hong Kong. It was there she met Acuna who was her teacher for a course on Asian aesthetics and F&B design. She enlisted his help and together, Lam, Chan and Acuna worked to turn Chan and Lam's dream home ideas into reality.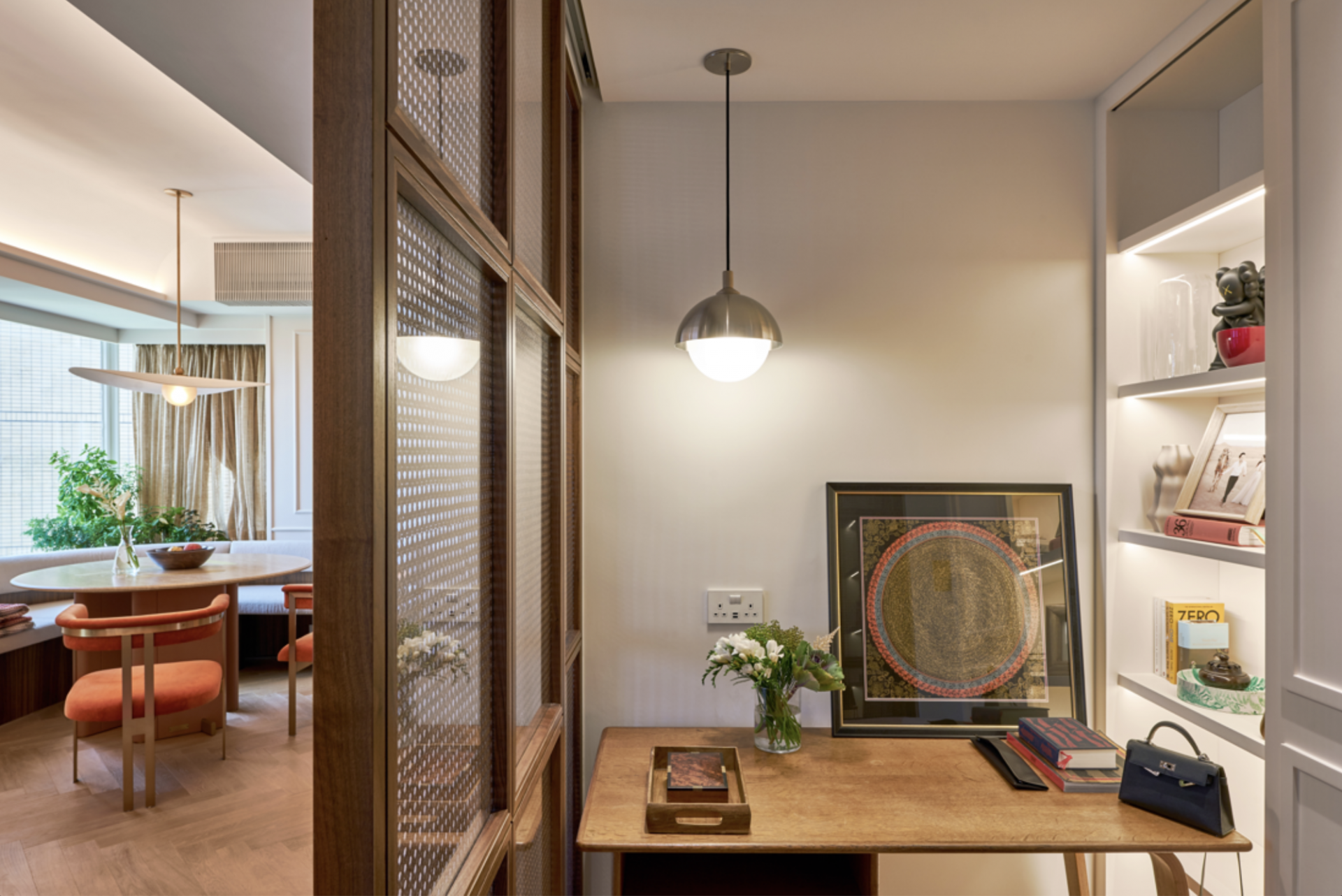 "Genevieve and Angues already have great taste. Genevieve had this mood board which aligned with JJ Acuna / Bespoke Studio's humanistic and considered approach to design," Acuna says.
"The board included oak wood, whites, blushes, tans, and fair-faced concrete. So what you see in the finished home are our responses to her brief. Our job was to create a floor plan and mill work and detailing that took Genevieve's mood board to the next level."
He and his team reconfigured the square and symmetrical floor plan to create a new programme that included a foyer, dining room and office. He divided the space into a "social quarter", which contains the communal spaces, and a "private quarter" for the bedroom and en suite.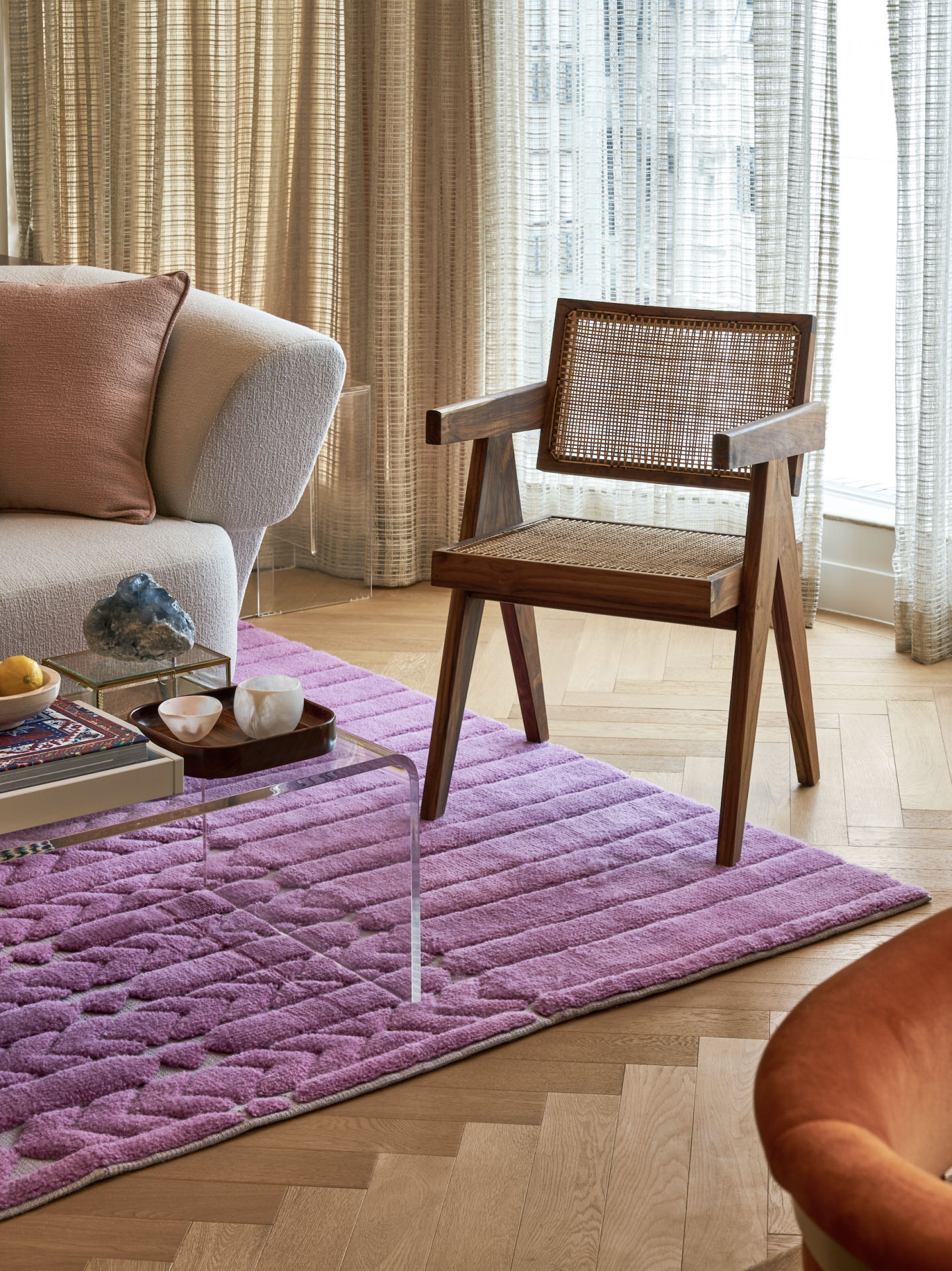 To make the social quarter larger, the walls of the original second bedroom were demolished so the former living and dining zones could be merged into a single expansive space capped by a long, dramatic, architectural arch with cove lighting.
The new foyer, which is defined by an undulating wall, leads to the central living lounge which looks out through full-height cove windows to the views of Victoria Harbour, Kowloon, and the hills of the New Territories. To the right of the living lounge is a dining area with banquette seats and a bar pantry hidden behind rattan panelling. The bedroom and en suite are located to the left of the living lounge.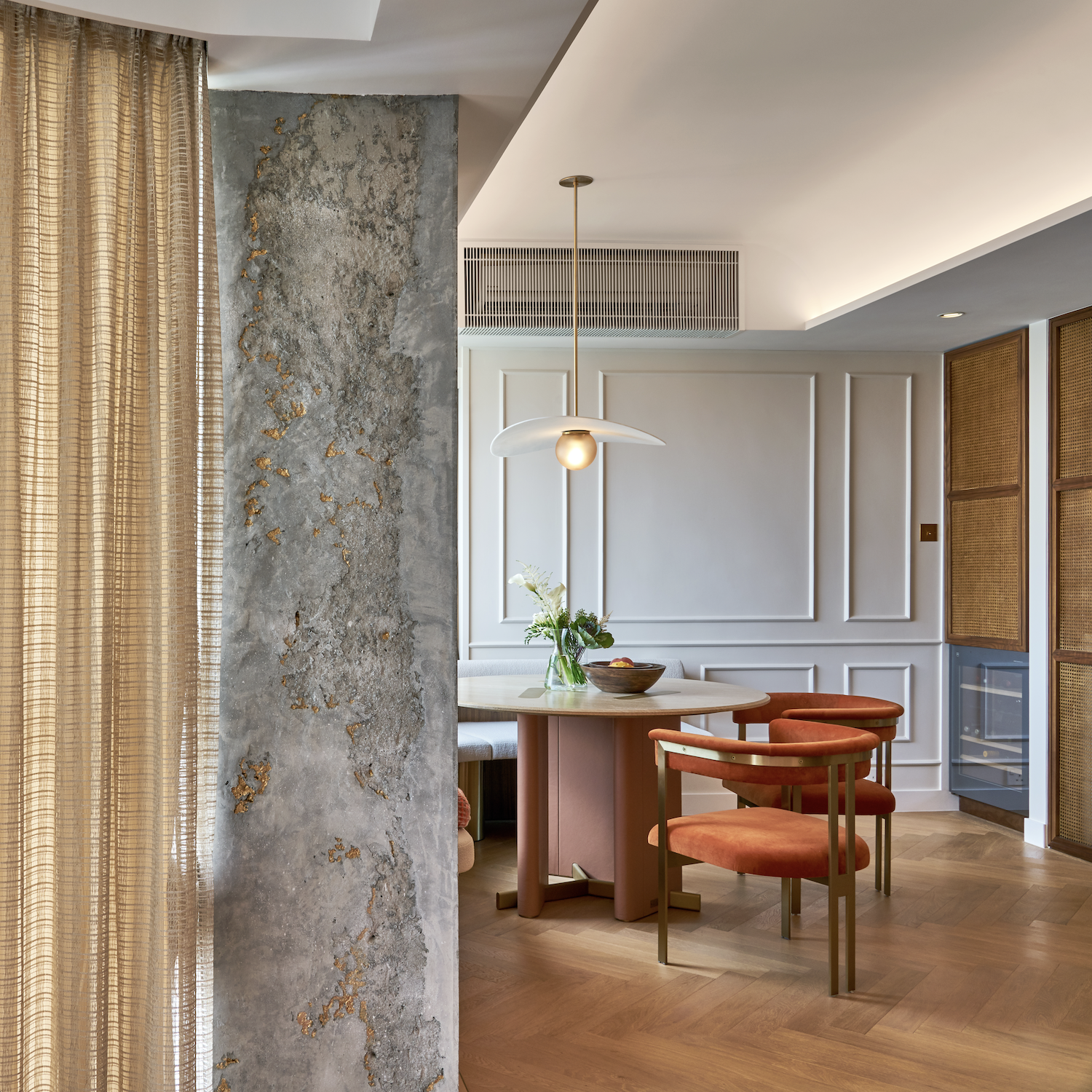 It was important for Chan and Lam that their new home be flexible enough for both time on their own and for entertaining guests. The couple are also avid travellers, so they wanted their love of art and different cultures to be reflected in the décor of their home.
To meet their requests, Acuna designed both the kitchen and office with partitions that can be closed off to create standalone "rooms", or opened up to conjoin with the rest of the social quarter.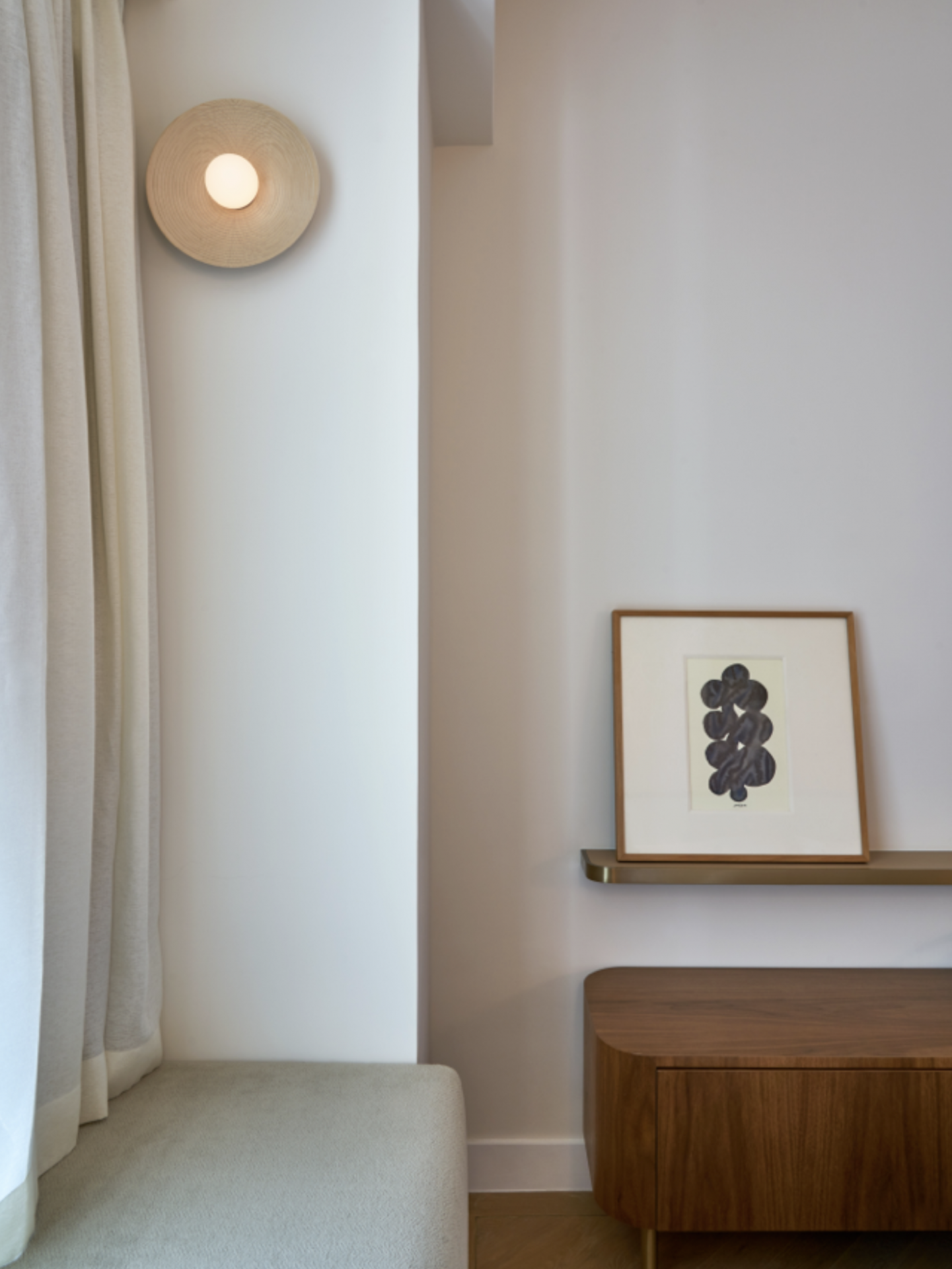 To express the couple's love of art, Acuna and his team worked with French surface finish artist Elsa Jean de Dieu to create intricate, gold leaf paint work in a kintsugi style on a bare-faced concrete column in the living lounge.
They also collaborated with Texas-based concrete artist Brandon Mike to fabricate six bespoke concrete and clay pendants from the ATX Cocina Collection; and with French concrete panelling studio Concrete LCDA to create a special panelling system of concrete with pressed timber texture for the bedroom headboard wall.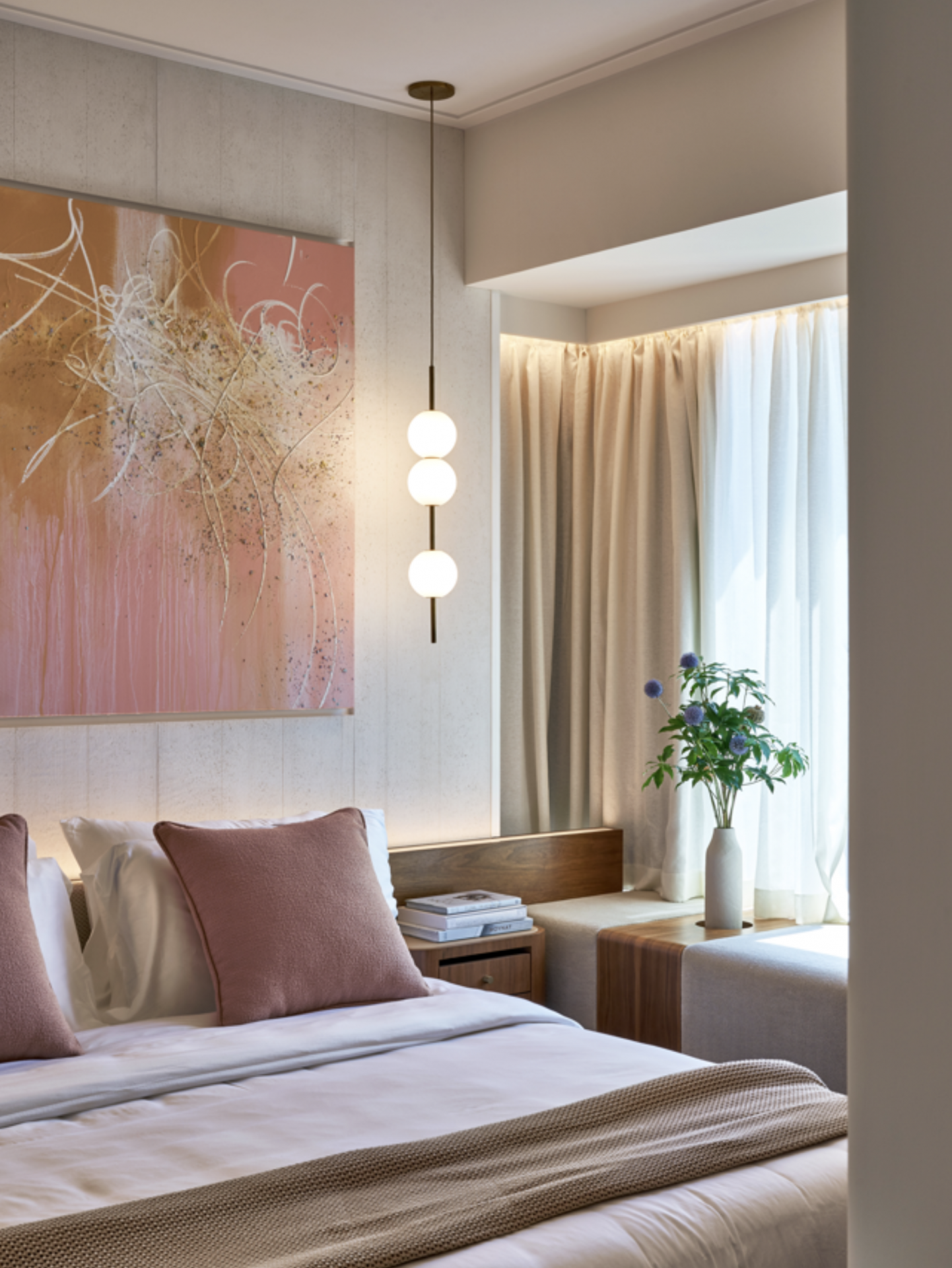 "The home has so many amazing details. My favourite elements are the bespoke hardwood walnut and rattan panels, that when opened, turn the public areas into one great room combining the kitchen, dining, living room, and office together as one space," Acuna says.
Lam says: "We love every aspect of our home. Our family and friends love the dining area. The banquette was such a clever way to utilise space."
Adds Chan: "Our design brief was for a space that was sleek, with lots of textures, and high-end with casual touches for a laid-back vibe. JJ and his team gave us a cohesive visual narrative that delivered on all of the elements we were looking for."