The new seafront all-day cafe and Italian panificio, Pane e Latte by Pirata Group, is making its mark in Stanley.
Located on the serene Stanley coast, the experience rendered by Pane e Latte is that of a traditional Italian bakery juxtaposed against global cafe culture via a long, marble countertop from which guests can browse and take their pick from the daily offering on display.
Available all day long from breakfast to Aperitivo, expect a forever evolving offering of savoury artisanal breads, pastries, cakes, pizza al taglio and focaccia sandwiches, alongside sultry Italian coffee, wines and cocktails.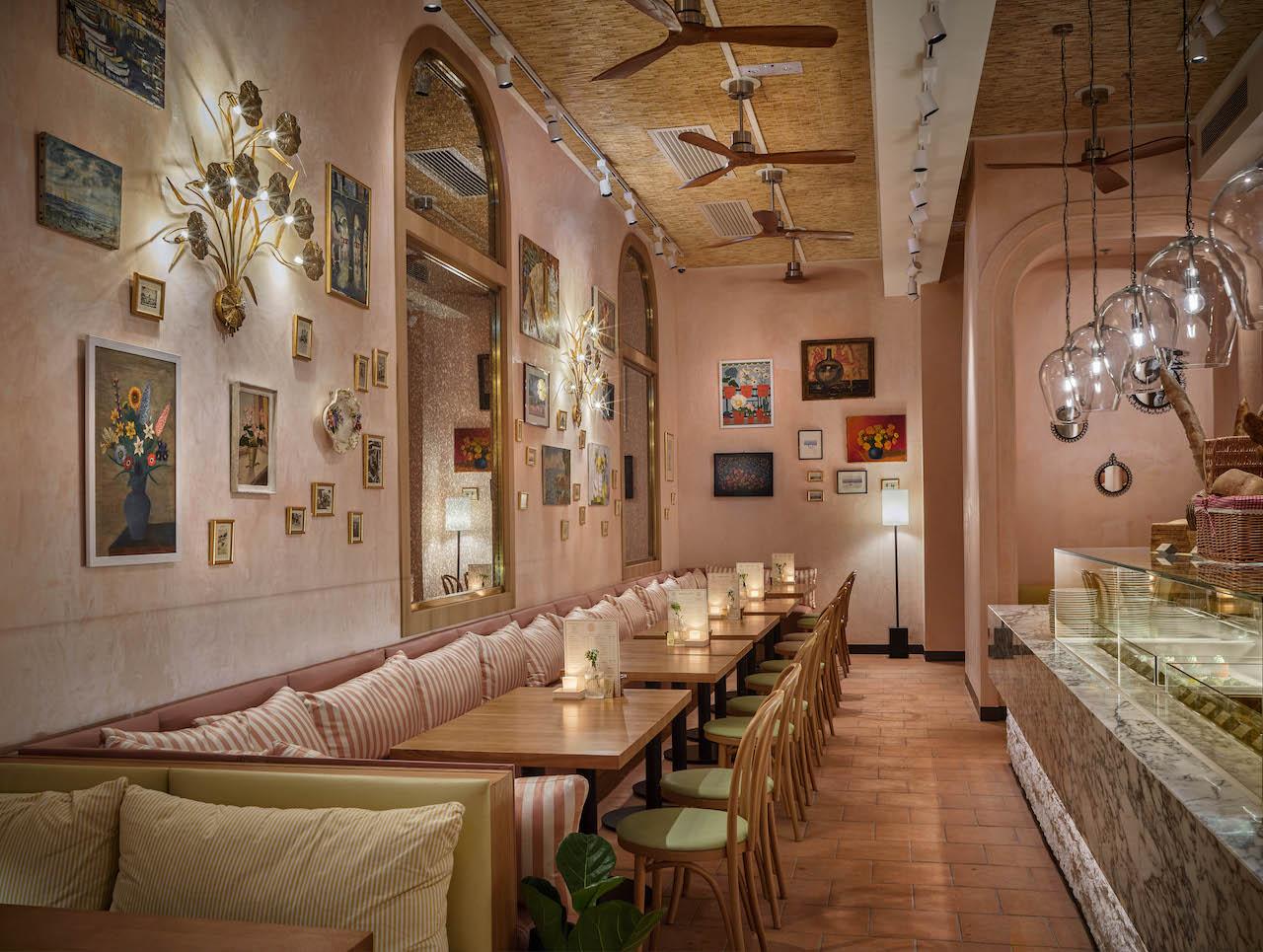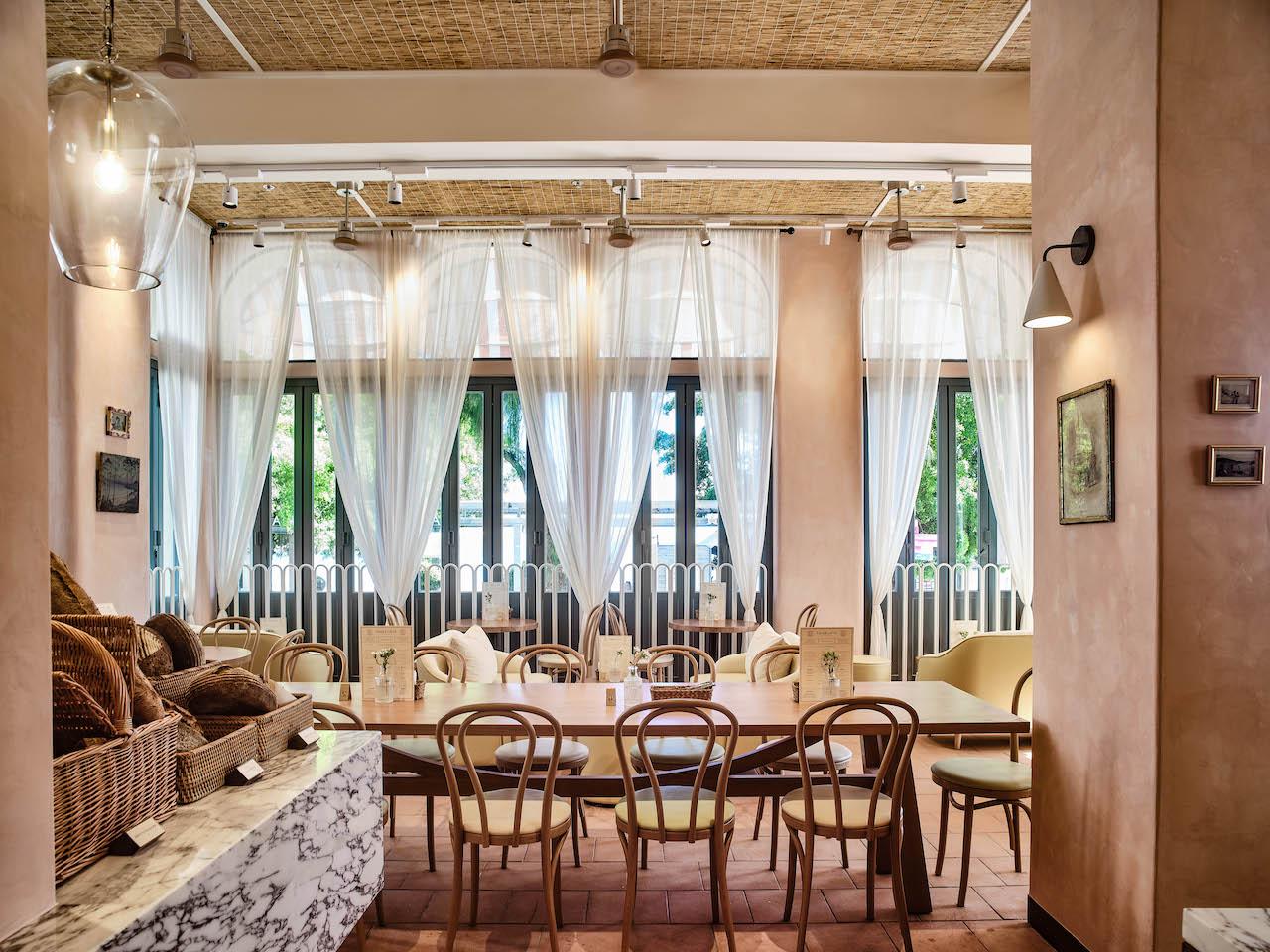 As the first iteration of Pane e Latte brand, the Stanley location takes full advantage of its seaside locale to evoke the colourful, cliffside homes in Positano on the Amalfi coast. Striped beach parasols find new life as domed window awnings and pillow covers in soft, gelato colours.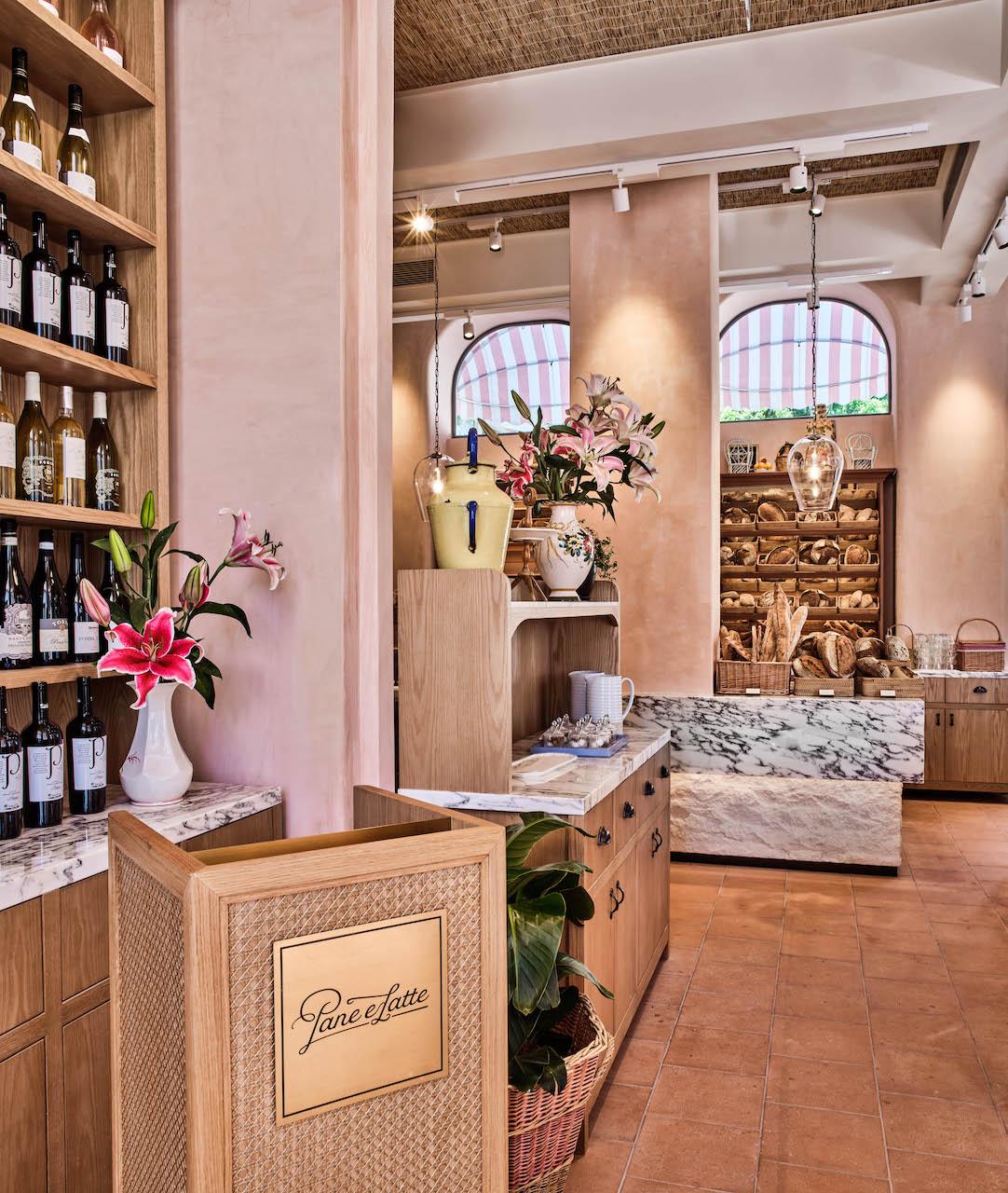 To harness natural light on its seafront locale, Archie Haig, Pirata Group Head Designer, framed the expansive space with floor-to-ceiling windows, pink columns and soaring drapes.
The ceiling is covered in sheets of woven reed to evoke wheat fields, the floor tiled with authentic Italian terracotta from Florence. The walls and counters are festooned with antiques from Milan, including jars, paintings and real family photographs from Italian beachside holidays. Even the crockery is sourced from markets in Milan and Torino.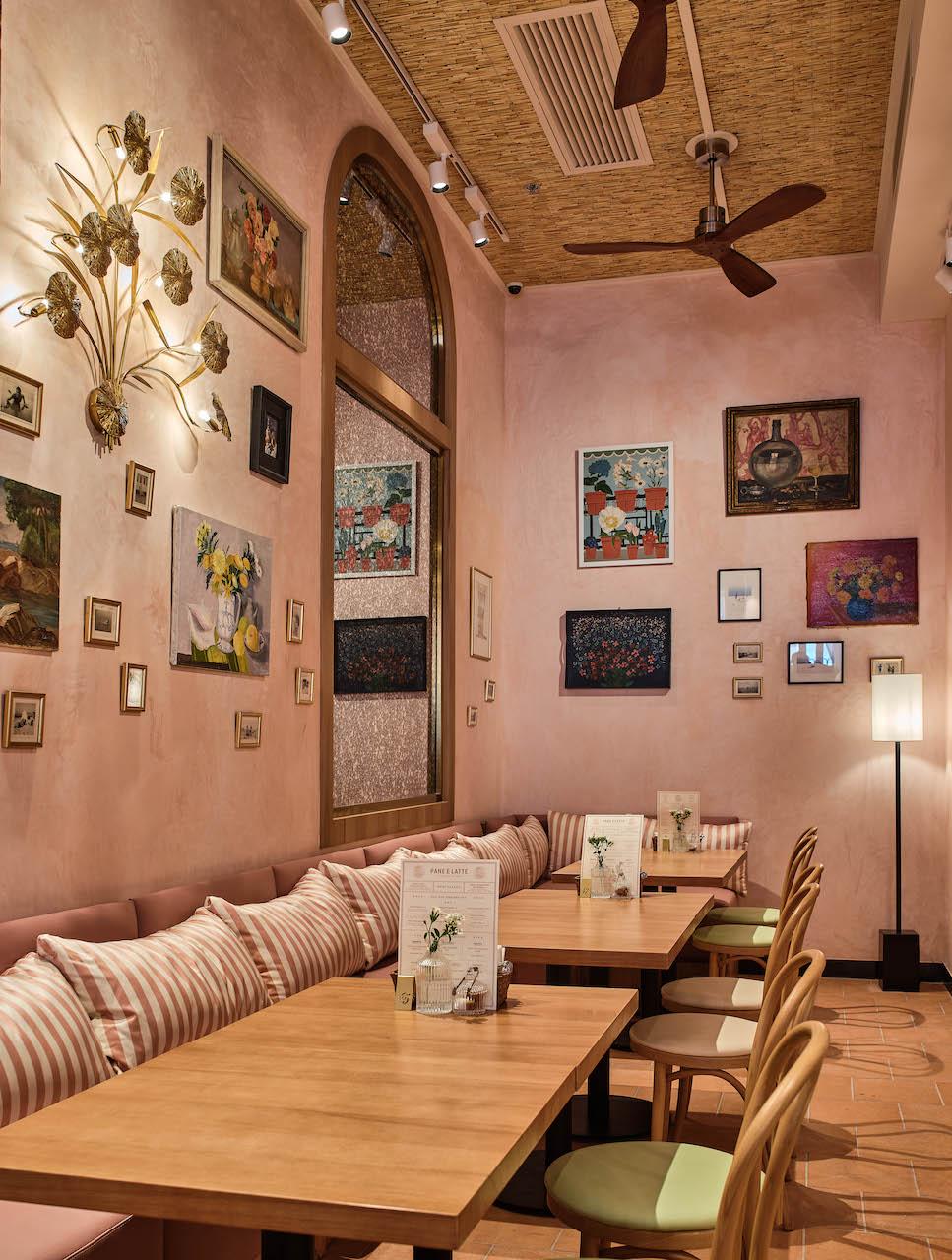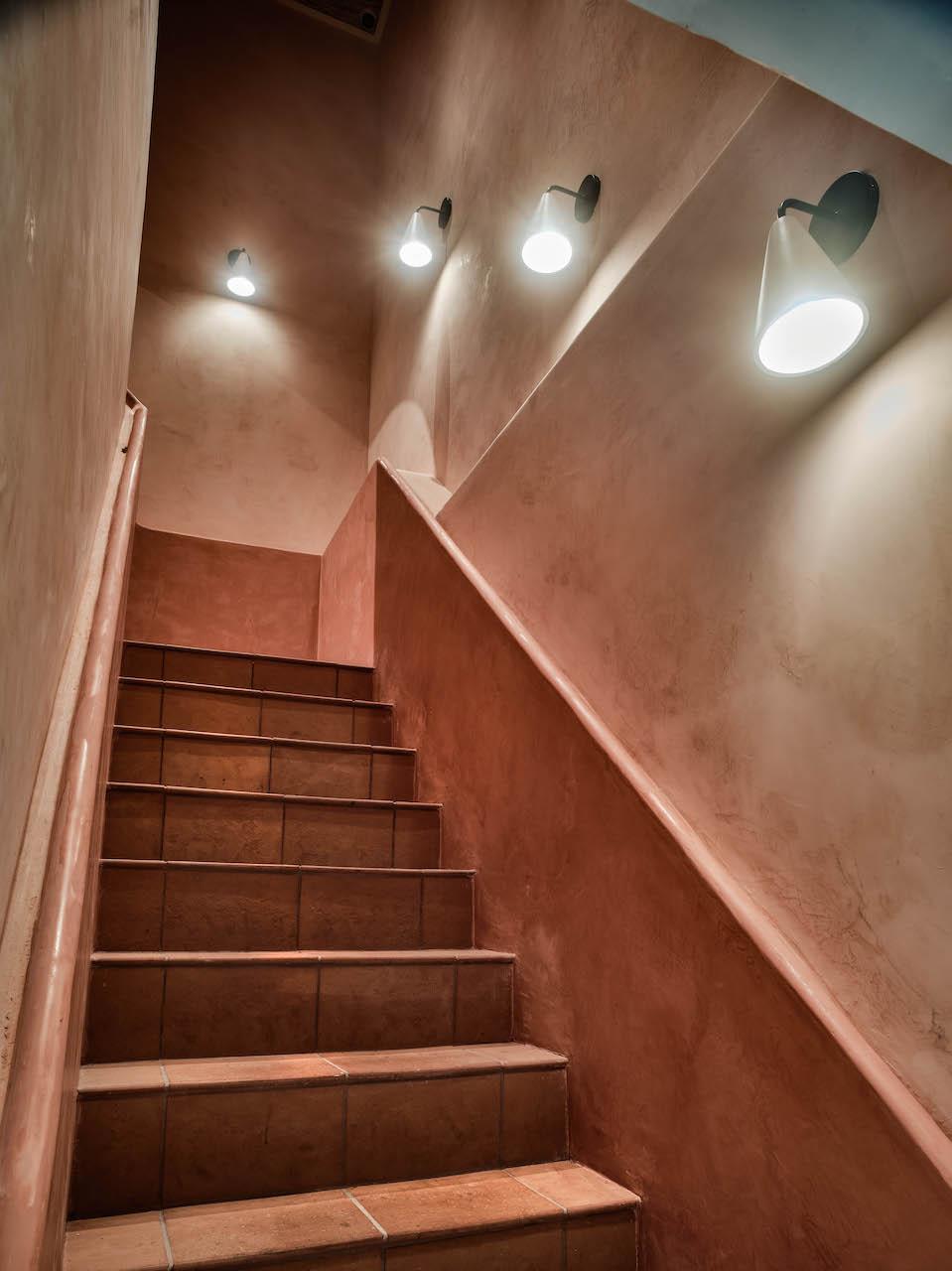 Downstairs, the bakery and food lab is ensconced in glass to showcase a functional bakery and how artisanal breads and pastries are handmade individually. This "panetteria theatre" then flows into the gelateria, with a similar industrial yet no less tactile aesthetic, where delightful Italian frozen treat is prepared on a sleek, amorphous and stainless steel counter.