The new VILLA FARNESINA collection celebrates the Italian Renaissance in all its glamour and vibrancy.
Ardecora reveals in exquisite decor and sensual opulence – thick heavy velvet and the finest silks, artfully embellished damask and sensual velour structures. Whoever has a soft spot for refined details and breathtaking effects will love the brand's elegant extravagance.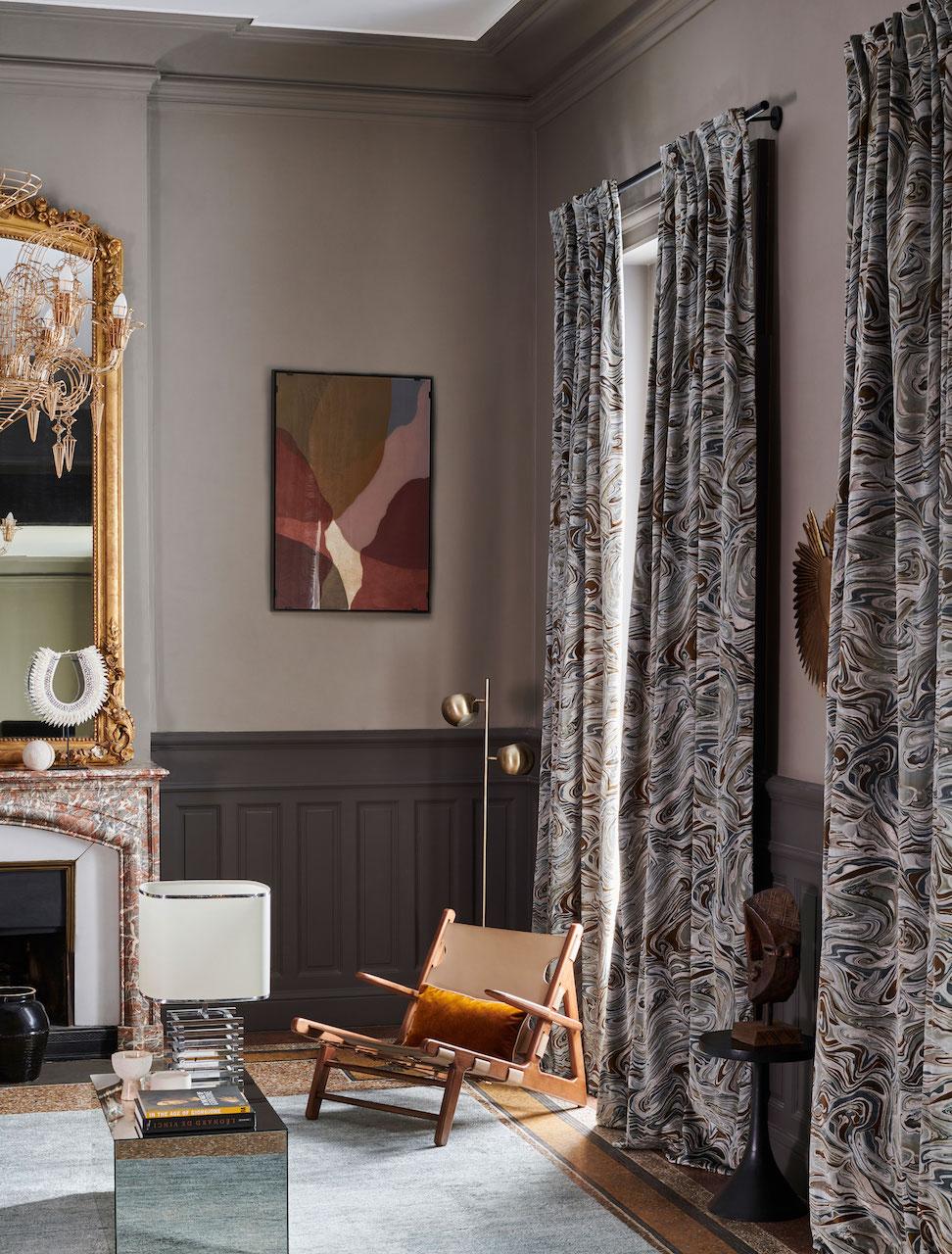 Ardecora's new 2021 collection captures the zeitgeist of the Italian Renaissance in all its exciting facets. Coined and inspired by VILLA FARNESINA, the collection is synonymous with expressive modernity, creative freedom and passionate craftsmanship. Villa Farnesina is one of the most majestic buildings that remains from the Renaissance period in Rome; the mythical place is also home to the creation of revered artists including the master Renaissance painter and architect Raphael.
The Italian Renaissance is marked by the debut of oil painting, the emergence of perspective and the vibrancy of multi-layered colour worlds in art. The collection pays homage to the period's materiality and architecture with a plethora of impeccable designs and colourings. Eminent fortresses of sandstone and the linear sophistication of impressive buildings are the inspiration for the choreography of the new designs.
The noble PANTHEON – the materialised architecture of the eponymous building in Rome – is presented in straightforward and alert geometry as an artful print in colourful rosé, copper and petrol.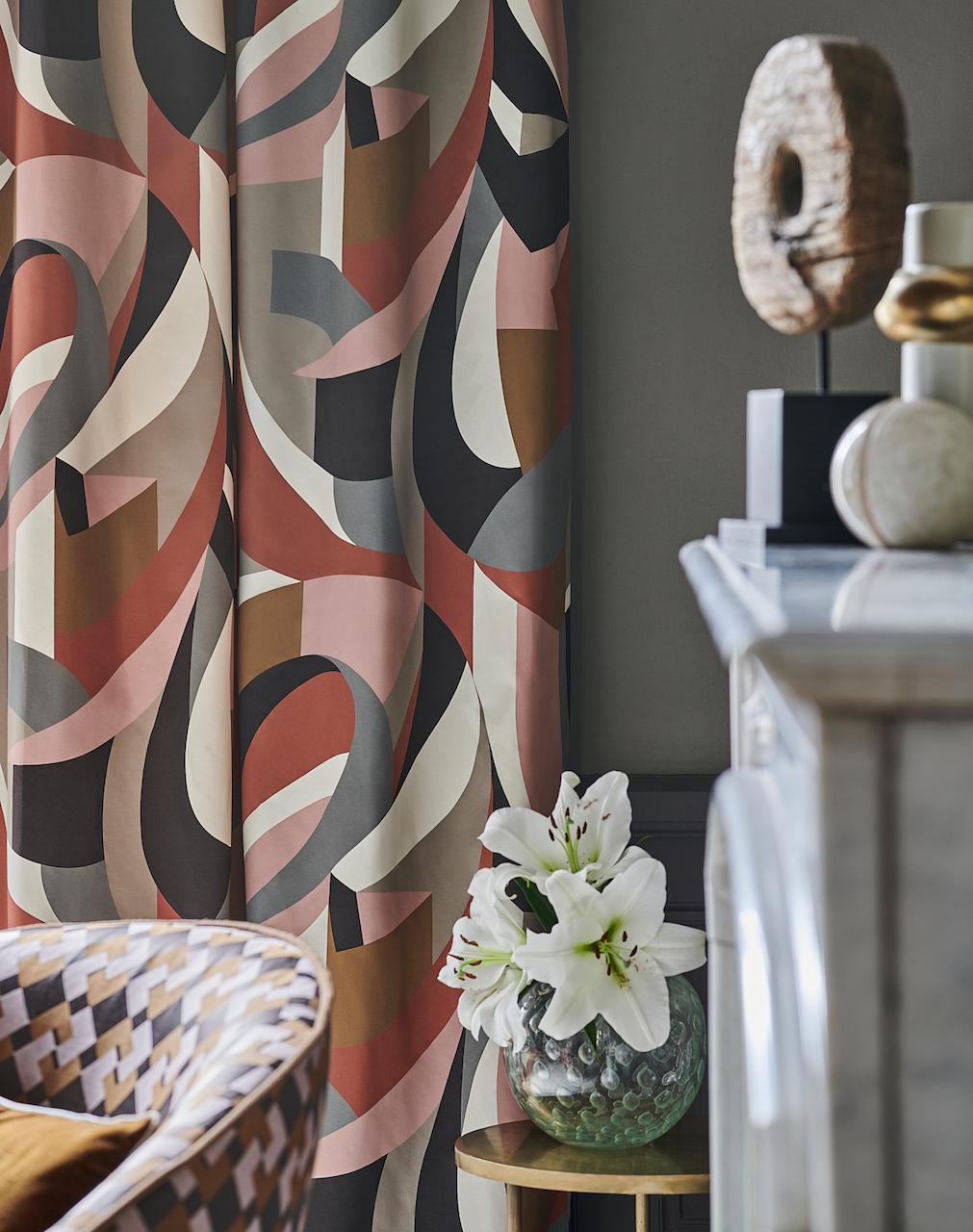 Contemporary and stylish, DIPINTO flirts with its viewers. The cultivated, hand-crafted look of the beautiful embroidery on raw silk is borrowed from the clear silhouettes of Mediterranean stone buildings.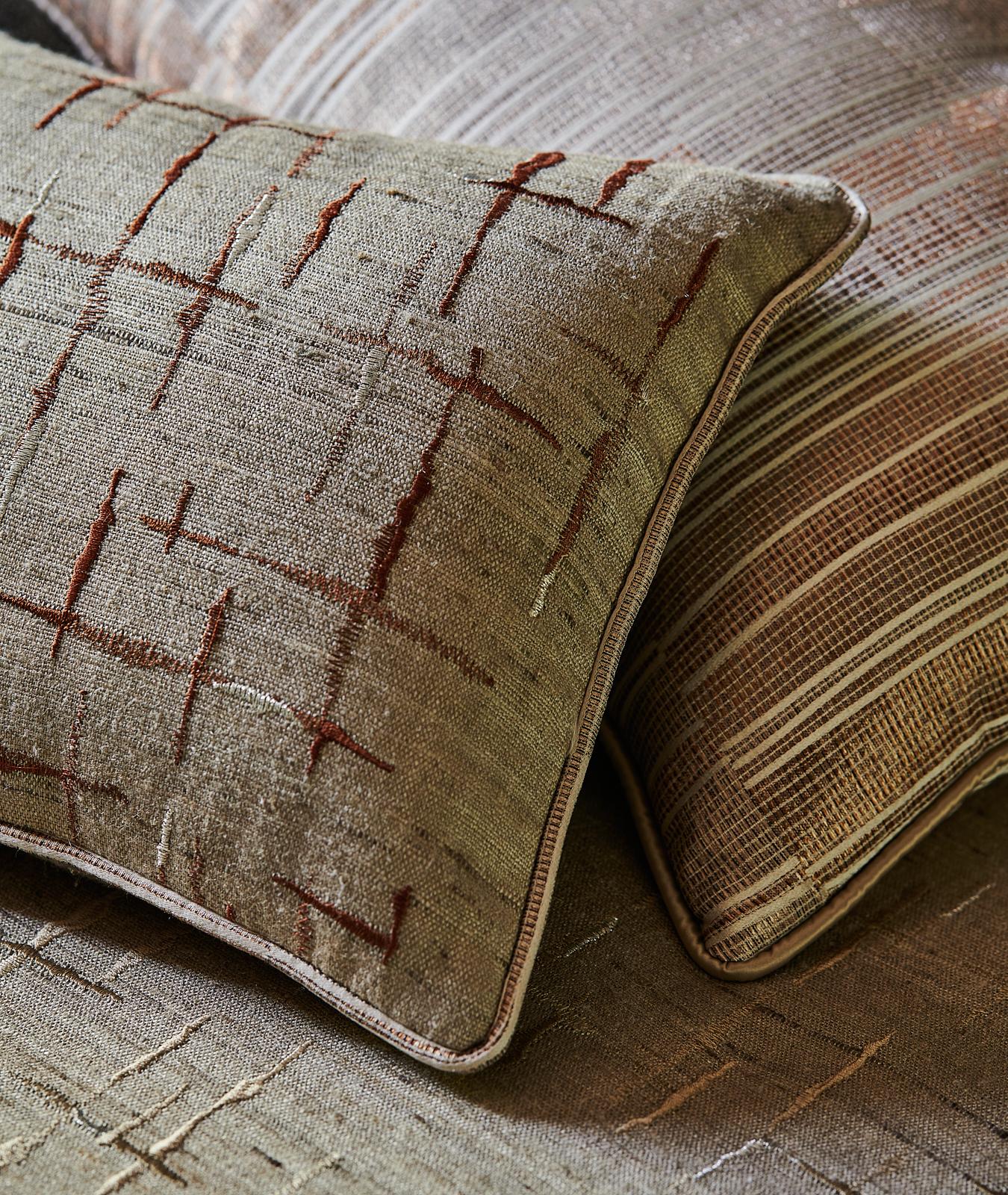 Anyone can lose themselves in the face of the premium velour and lavish TERRAZZO fabric, as well as in its intarsia-like décor.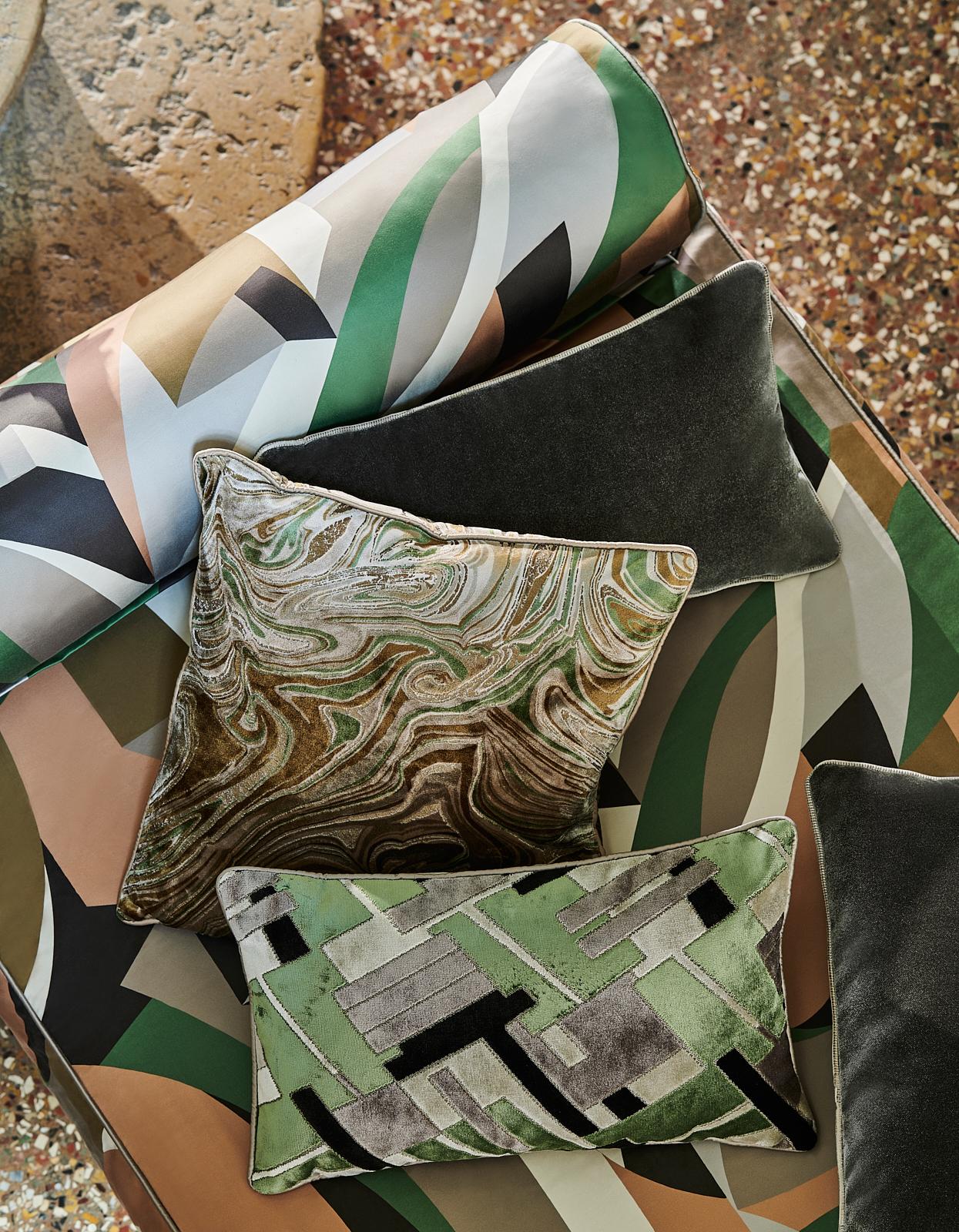 Striking and majestic, AFFRESCO has a sophisticated finish, soft feel and the same beguiling patina effect as a classic translation of the subject.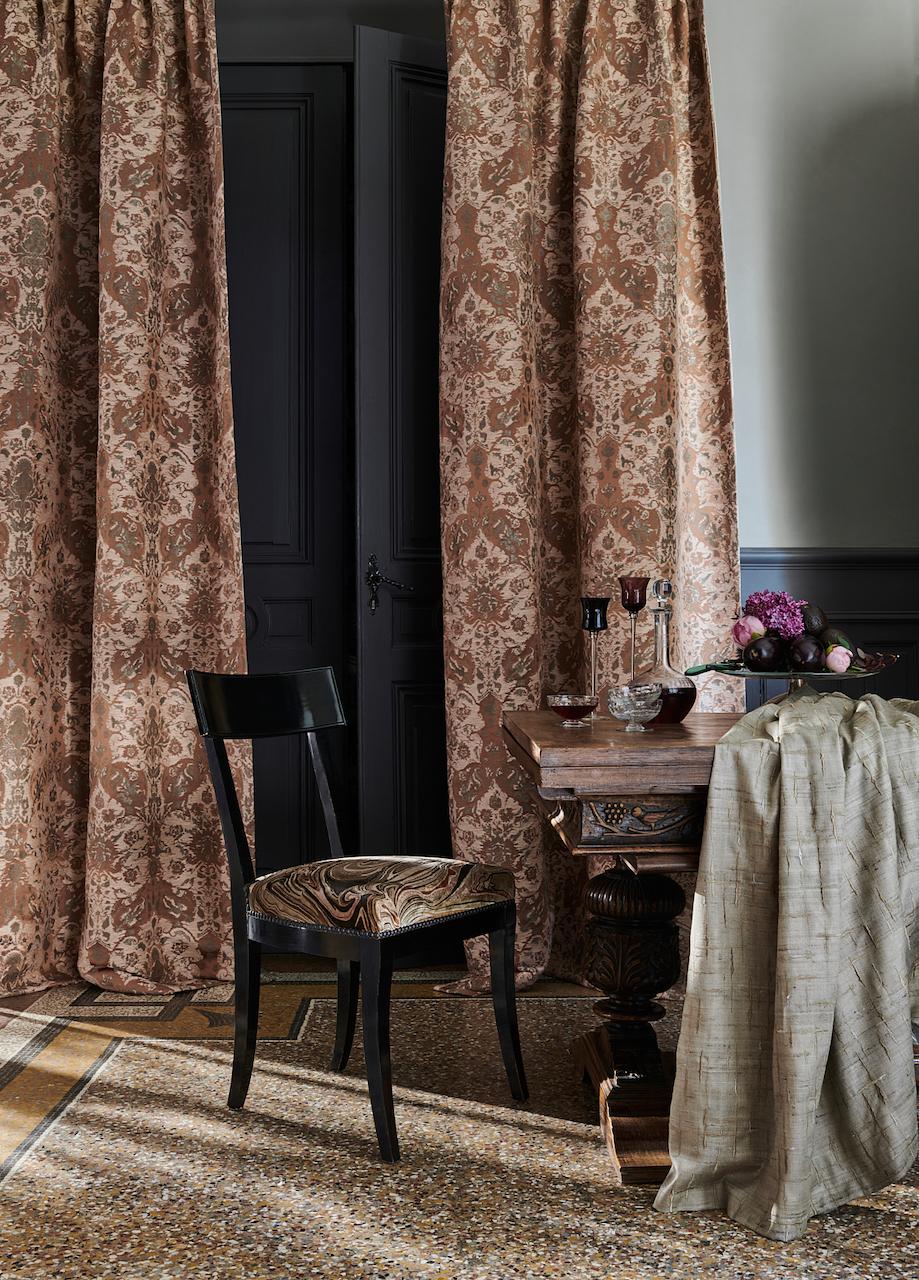 Ardecora's Villa Farnesina Collection is now available at Cetec.