The mere mention of Zanzibar conjures images of white sand, palm-fringed beaches, lush tropical forests, and exotic spices – and this emotional response is precisely why Zanzibar has become one of the world's most sought-after holiday destinations.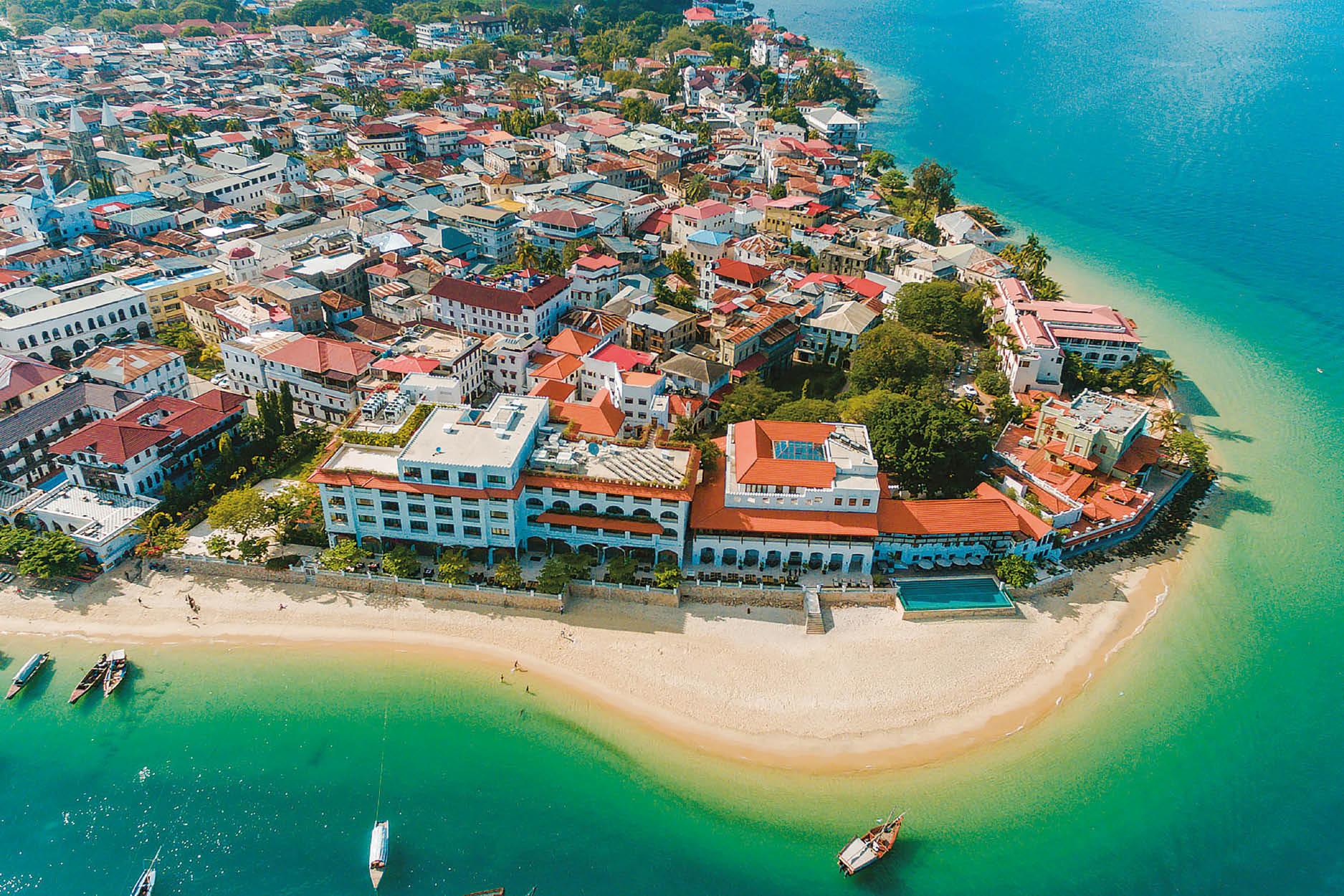 The Zanzibar Archipelago – consisting of Unguja (known simply as Zanzibar), Pemba Island, and some smaller islets collectively known as the Spice Islands – is located about 30 kilometres off the coast of mainland Tanzania. Once a stopover for ships bound for the Far East, Zanzibar's history is rich with perfume, gold, sublime textiles, and exotic spices. But the island is so much more than a stopover, as you'll soon find upon discovering the cultural delights of Stone Town. This small town transports you to a bygone era; as one of the oldest functioning towns of East Africa, it's a melting pot of Islamic, Persian, Indian, Swahili, Arab, and European influences.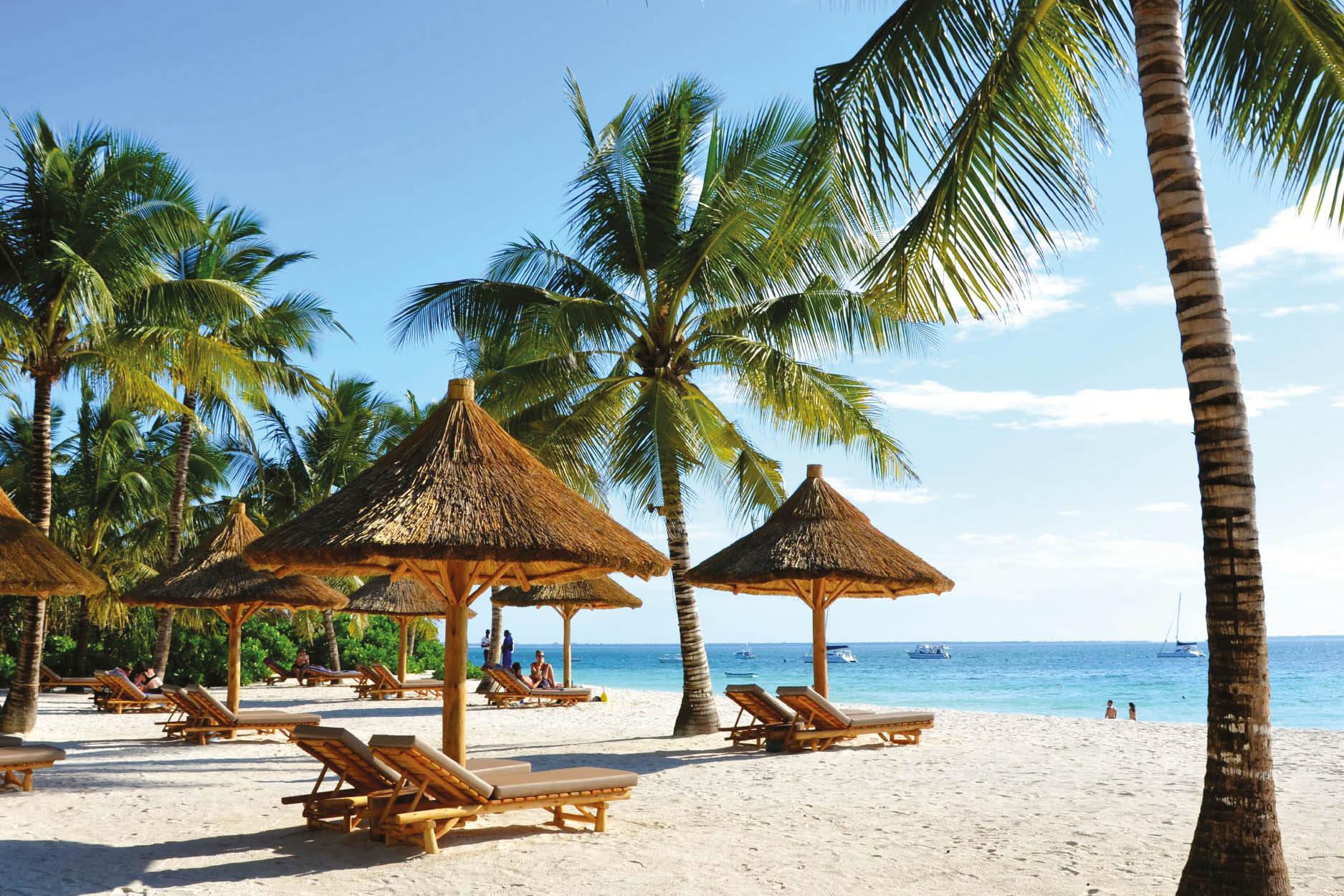 SEE
Zanzibar's notable architectural sites include the Livingstone House, the Old Dispensary, the Old Fort, and the former Slave Market. Stone Town has 50 mosques and four Hindu temples, the oldest edifice being the 11th-century mosque at Kizimkazi. Visit the notorious slave trader Tippu Tip's House; the Mercury House, childhood home of Farrokh Bulsara, better known as Freddie Mercury, frontman of the rock band Queen, who was born in Stone Town; and the Jozani Forest Reserve, home to the rare Kirk's red colobus monkey.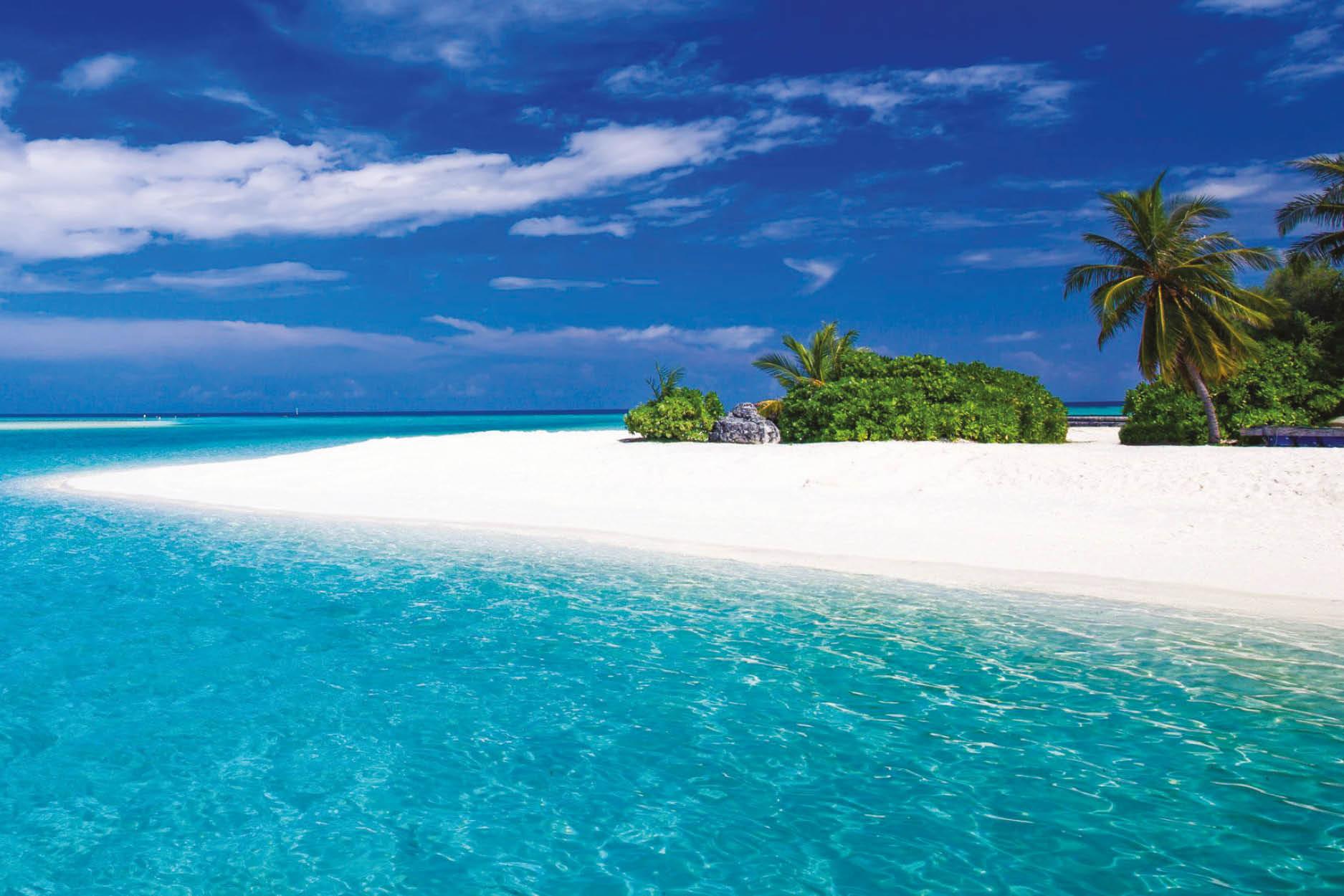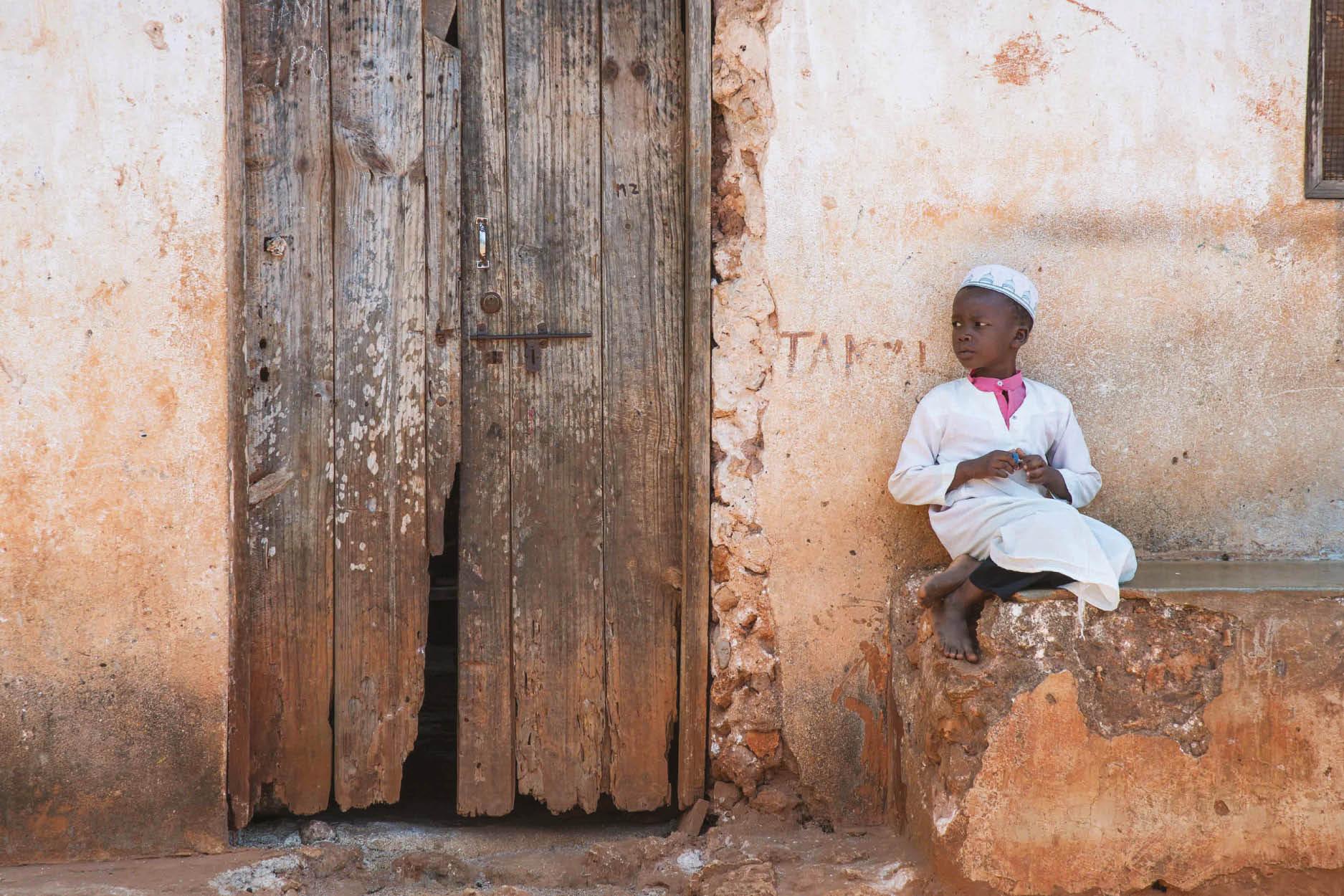 EAT AND DRINK
Zanzibar Coffee House dates back to 1885, and today it's a restored boutique hotel with a cafe serving home-roasted coffee, cakes, and savoury meals with a gorgeous rooftop. The Beach House is a gathering spot for local music and dance accompanied by the sound of the sea. The Forodhani Gardens on the seafront is the perfect spot to watch the sunset and sample the street delicacies of Zanzibar. The outdoor beachside terrace of the five-star Park Hyatt Zanzibar is a peaceful spot to comfortably while away an hour or two. And then there's Darajani Market, where the locals trade, socialise, and eat.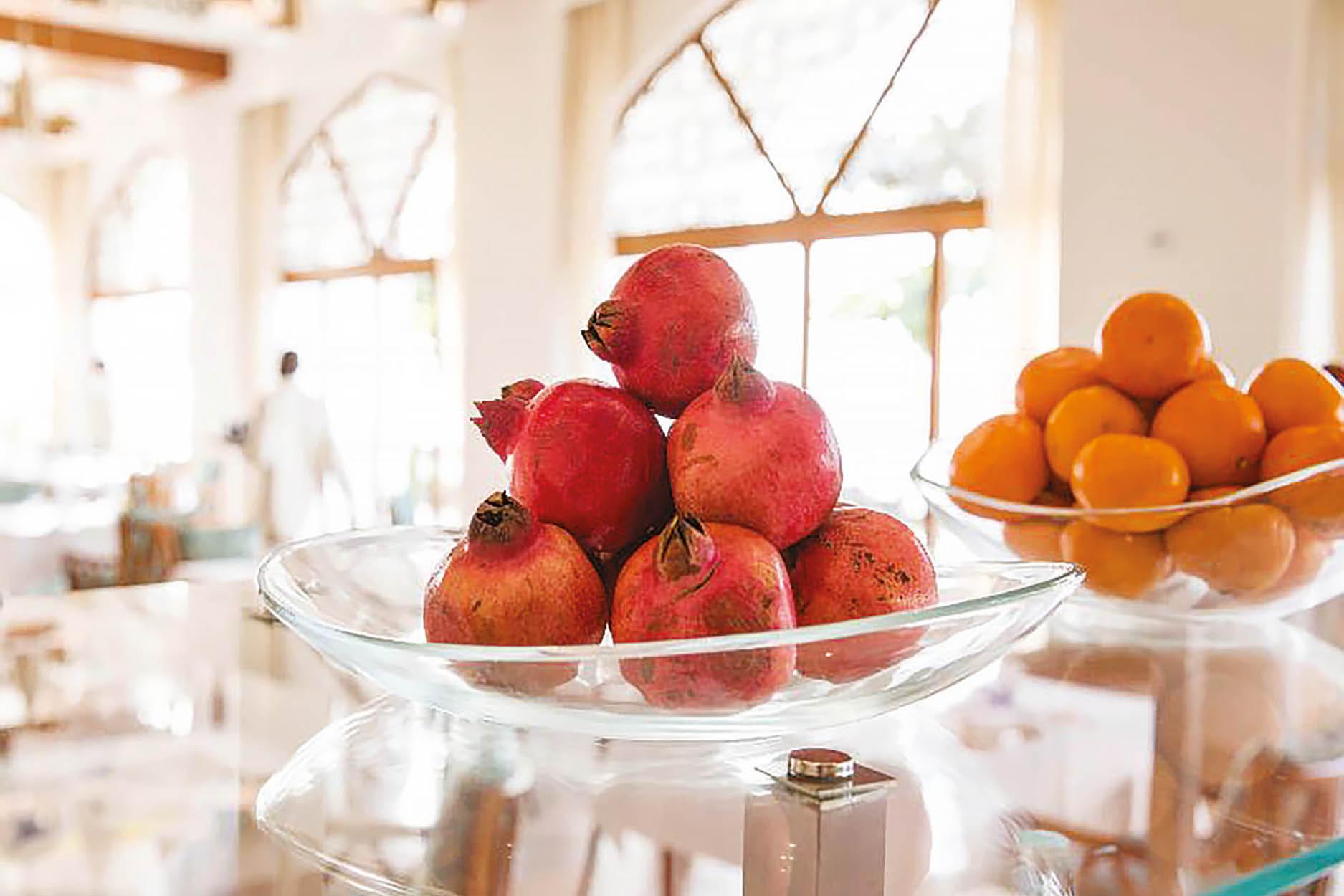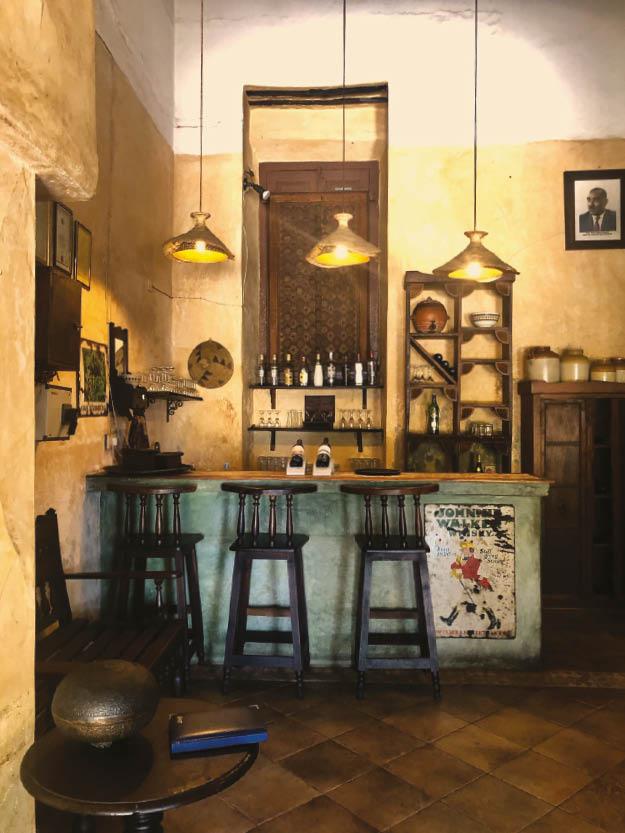 SLEEP
Emerson Spice Boutique Hotel is made up of two adjoining World Heritage Site buildings, both beautifully restored in Swahili-Arabian style. Stained-glass windows, wooden balconies, and an inner courtyard instil a strong sense of place. The rooms feature a four-poster bed with mosquito netting and a traditional bathtub made from a finish similar to tadelakt, the Moroccan stucco. All of the rooms are named after women, and ours was called Camille, who was said to be a beauty – as was the room.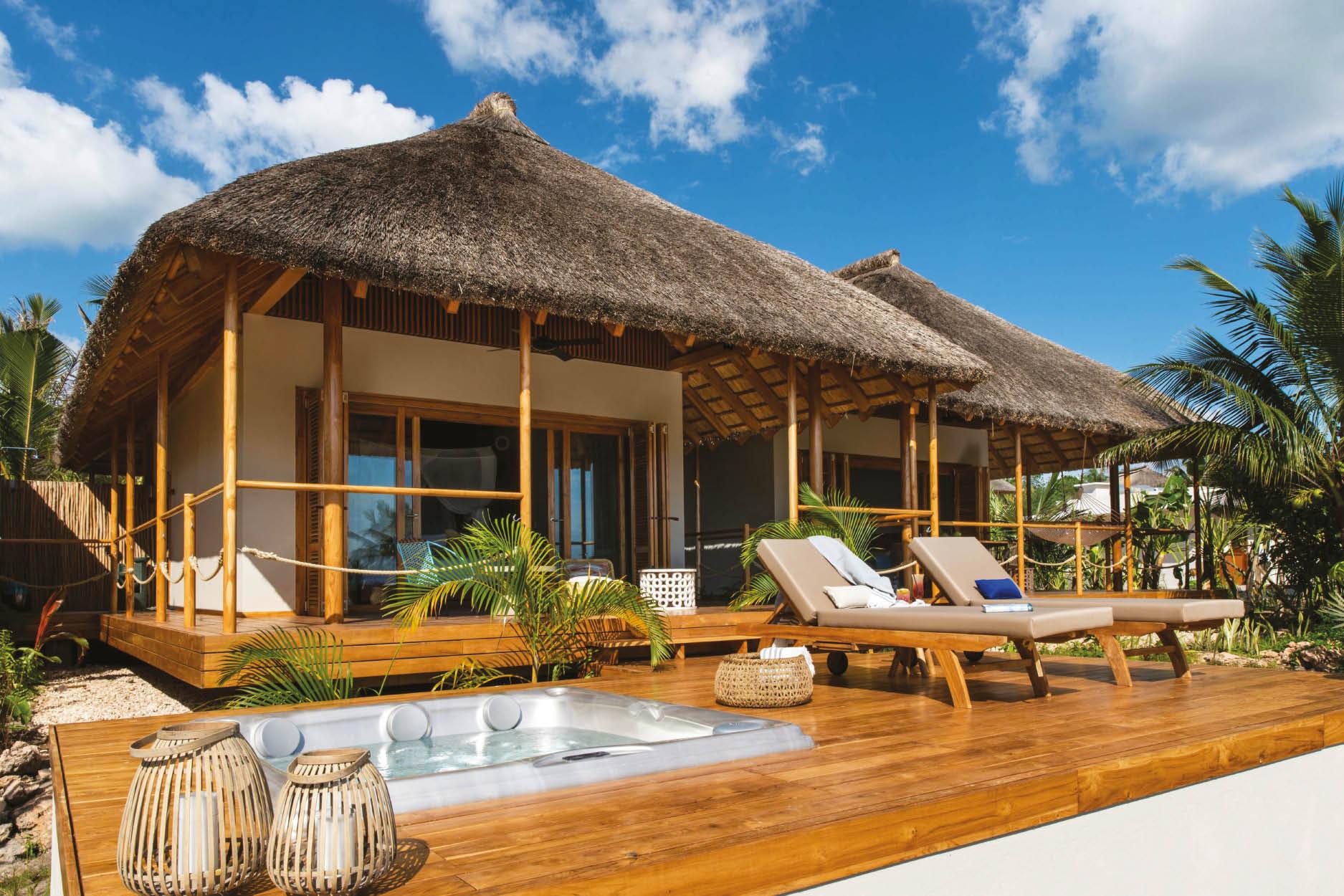 Meanwhile, the Secret Garden is a magical space set amidst lushly landscaped hidden ruins, offering a Zanzibari-inspired menu with live music by the Dhow Countries Music Academy. It offers a truly unique experience for those seeking the unforgettable, with its historical significance and singular style. Set on a quaint square at the end of Tharia Street, Emerson on Hurumzi, its sister hotel, also has a fabulous terrace that is a must-visit for cocktails and dinner.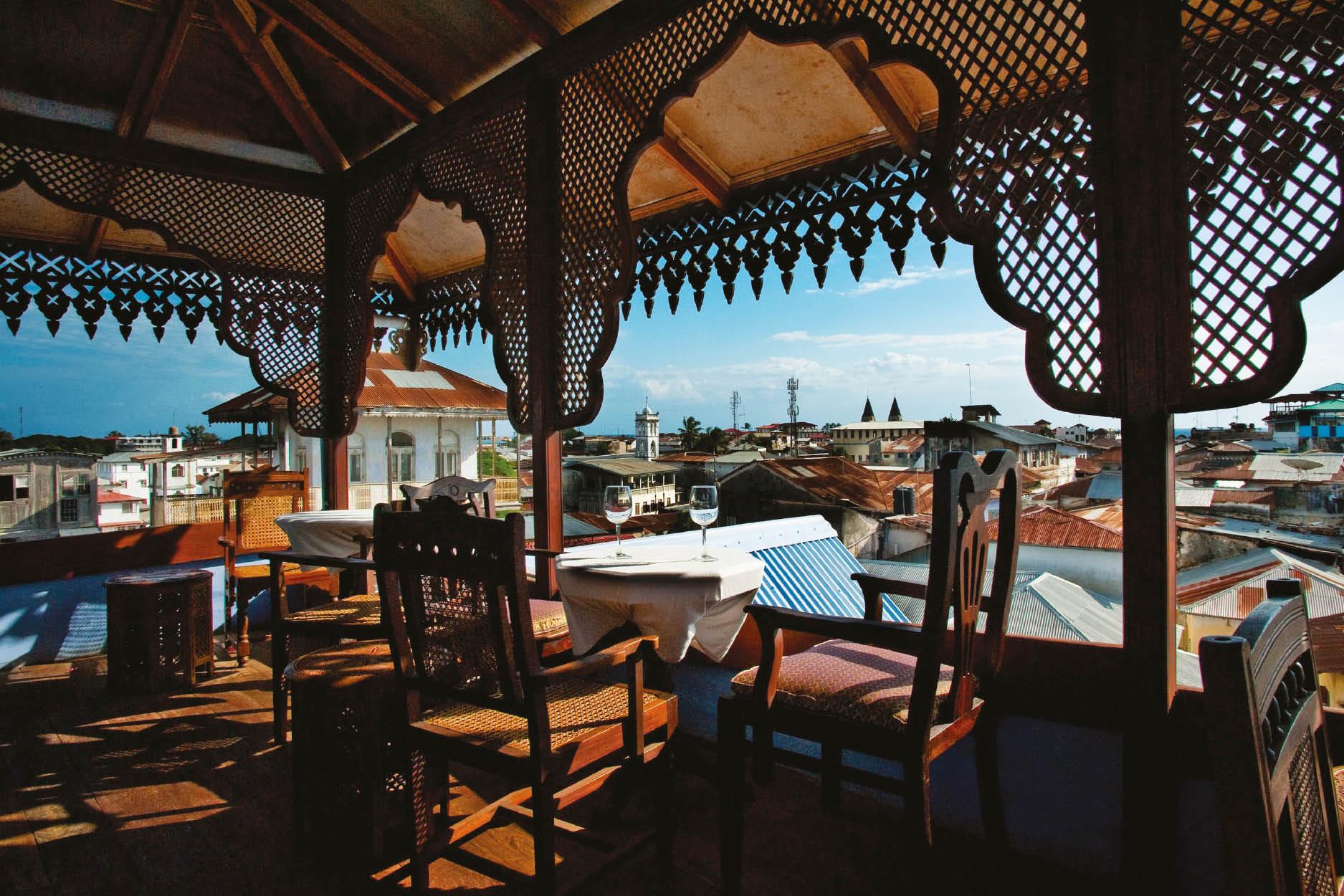 Zuri Zanzibar (zuri meaning "beautiful" in Swahili) is a high-design eco-resort with a nod to traditional Zanzibari culture. Located on a white beach 50 kilometres from Stone Town and the airport, it's set on a slope with a 300 metre-long stretch of private coastline. Designed to create a clustered village atmosphere, and conceived by London- and Prague-based firm Jestico & Whiles, there are 55 bungalows, suites, and villas dressed with warm Tanzanian teak, eucalyptus, and grass rooftops, with hand-drawn murals and billowing mosquito nets.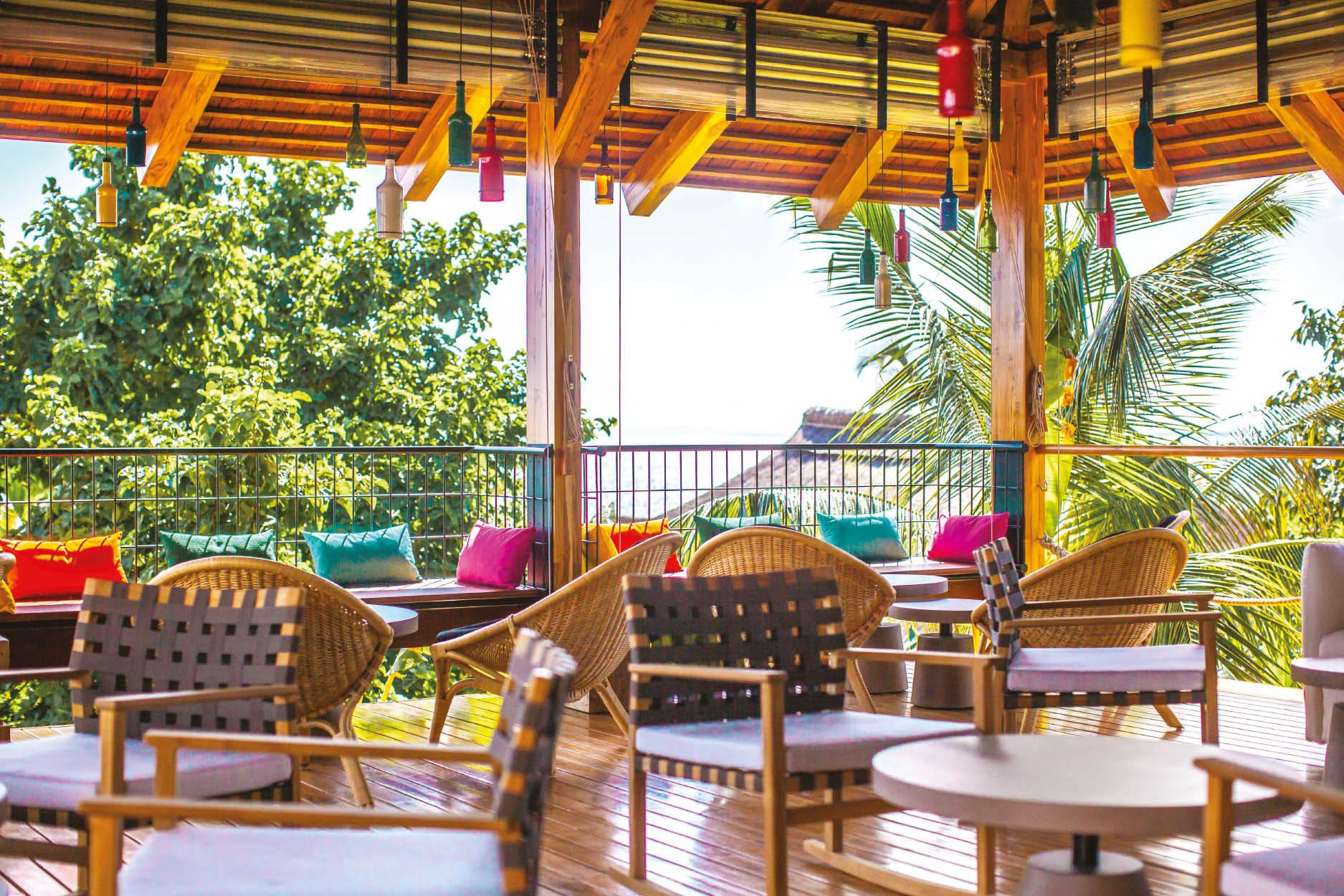 SHOP
A great buy is a traditional hat known as kofia, a brimless cylindrical cap with a flat crown worn by men in East Africa. Also check out the colourful kitenge, an East African fabric also used by the local women as a wrap around the chest or waist, over their heads, and as a baby sling. These are decorated with a variety of colours and patterns, and are made with a traditional batik technique known as wax print. Tanzania-born, Zanzibar-based fashion designer Doreen Mashika's boutique is a wonderful contemporary space to display her range of ethical, eco-conscious fashions made in Africa. Last but not least are the local spices, which are everywhere – but Kidichi Spice Farm is the place to buy them, along with handmade aromatic soaps and toiletries.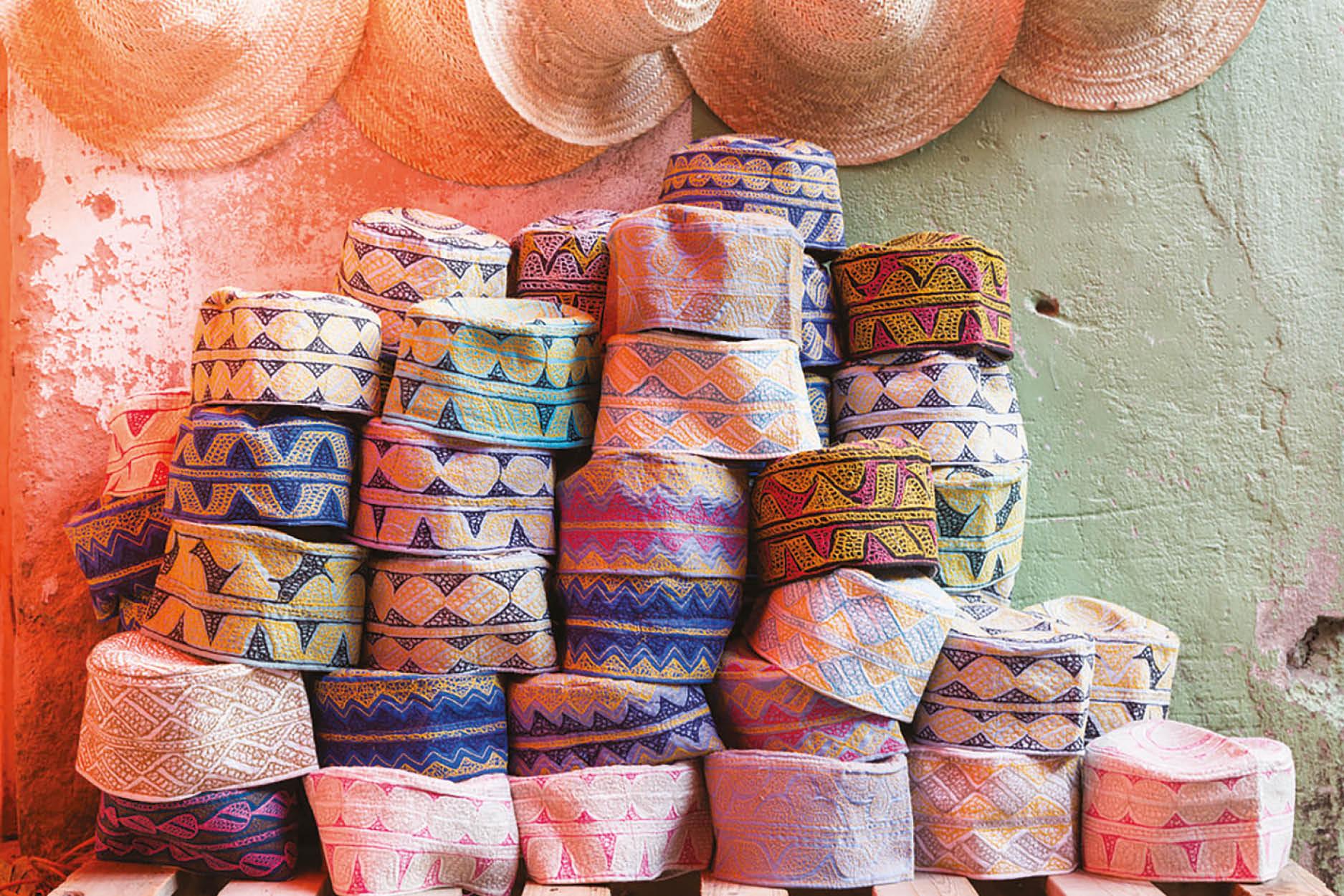 STOPOVER: PEMBA ISLAND
Pemba Island lies about 80 kilometres to the east of Tanzania's border with Kenya. It's roughly two-thirds the size of Unguja, with less than half the population, making it a charming alternative to the Maldives or Mauritius. Some of East Africa's best snorkelling and diving spots are off of Pemba's white sand beaches, which are ringed on all sides by coral reefs. Here, you'd be wise to stay at Constance Aiyana, an exclusive paradise hideaway. The drive from the airport takes an hour and a half, and you'll pass through the tiny capital city of Chake-Chake, then through the Ngezi Forest Reserve, the only remaining indigenous forest in Zanzibar. The resort is a passive discovery that slowly seeps into your soul as you settle into its quiet charm.
Photography: All courtesy images
See more: A Peek Inside the Lavish Suites of Rosewood Residences