The charming Perivoli Lagoon House not only fuels your wanderlust, it also feeds your soul.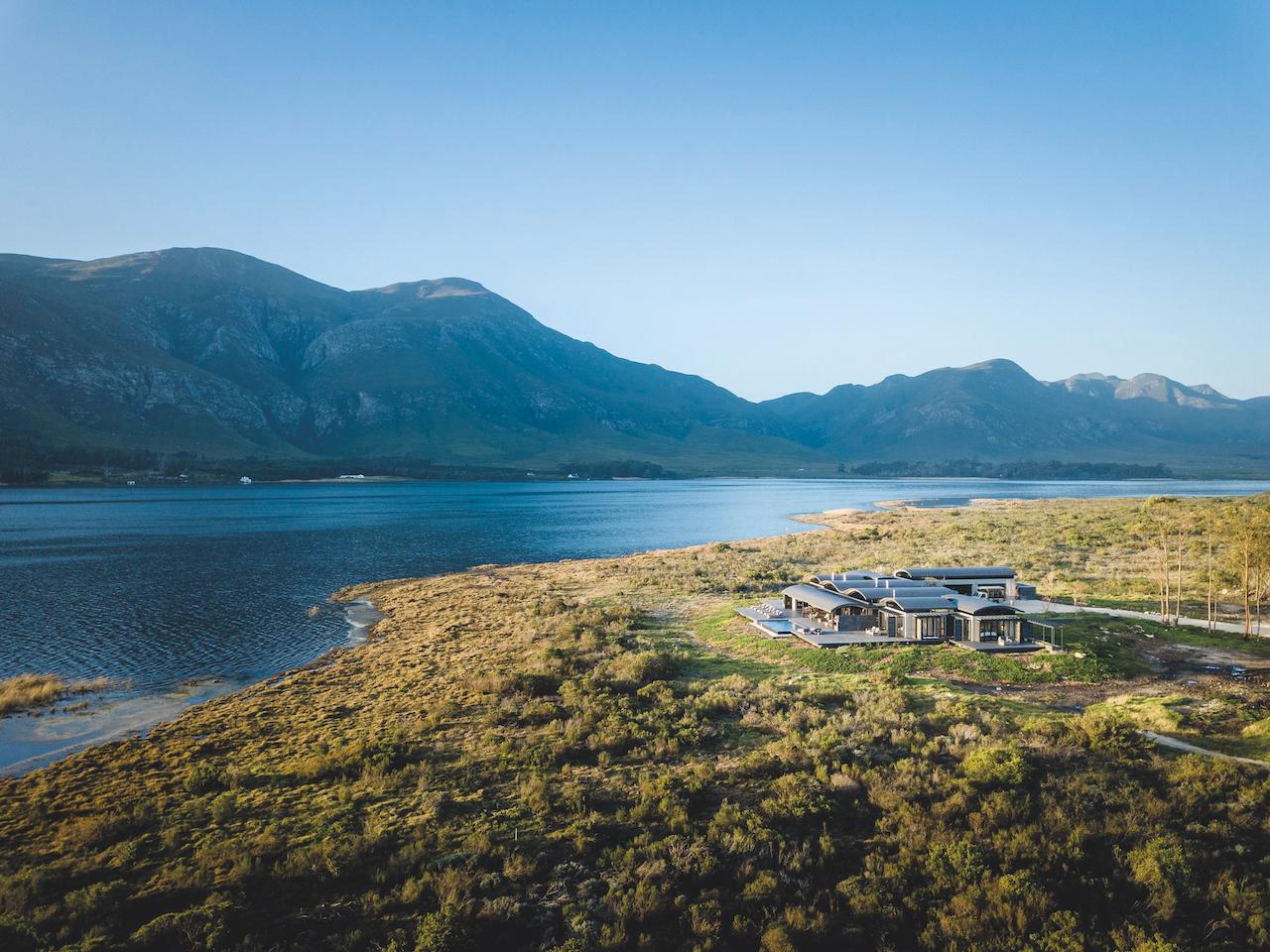 Our journey to our weekend destination takes us over the scenic Franschhoek Pass to our first stop, the lovely seaside town of Hermanus. Here we have a relaxed stroll and sample delicious West Cape mussels accompanied by a sip of local wine overlooking the ocean. The next stop is the charming village of Stanford, so quaint with its boutique shops, cafés, and restaurants, it's always a joy to visit.
Eager to get to our destination, we take a right at the bottom of the village into the Walker Bay Nature Reserve. Our sense of anticipation builds as we look out for the gate with its wavy metal line above – the discreet marker that you have arrived. From here, a narrow winding road leads through a forest that bursts open to reveal an extensive low slung contemporary building that will be our home for the weekend.
We arrive at Perivoli Lagoon House, where we are warmly welcomed by the managers Marcelino and Simoné Henckert with a glass of bubbles. It's gorgeous, but it's the incredible views of the Klein River Lagoon and mountains beyond that entice us out to the fabulous wooden deck – it's breathtaking. The house sits on a raised platform in a sea of undulating pinkness of wild samphire, fynbos and billowing grass.
Back inside, the spacious open-plan living space has an understated, sleek contemporary Afro-chic aesthetic. Daniel Naudé's mesmerising Transkei Nguni Cattle images, placed at the head of the room over a staggeringly long floating buffet, have a definite wow factor, setting the tone for the gorgeous interior.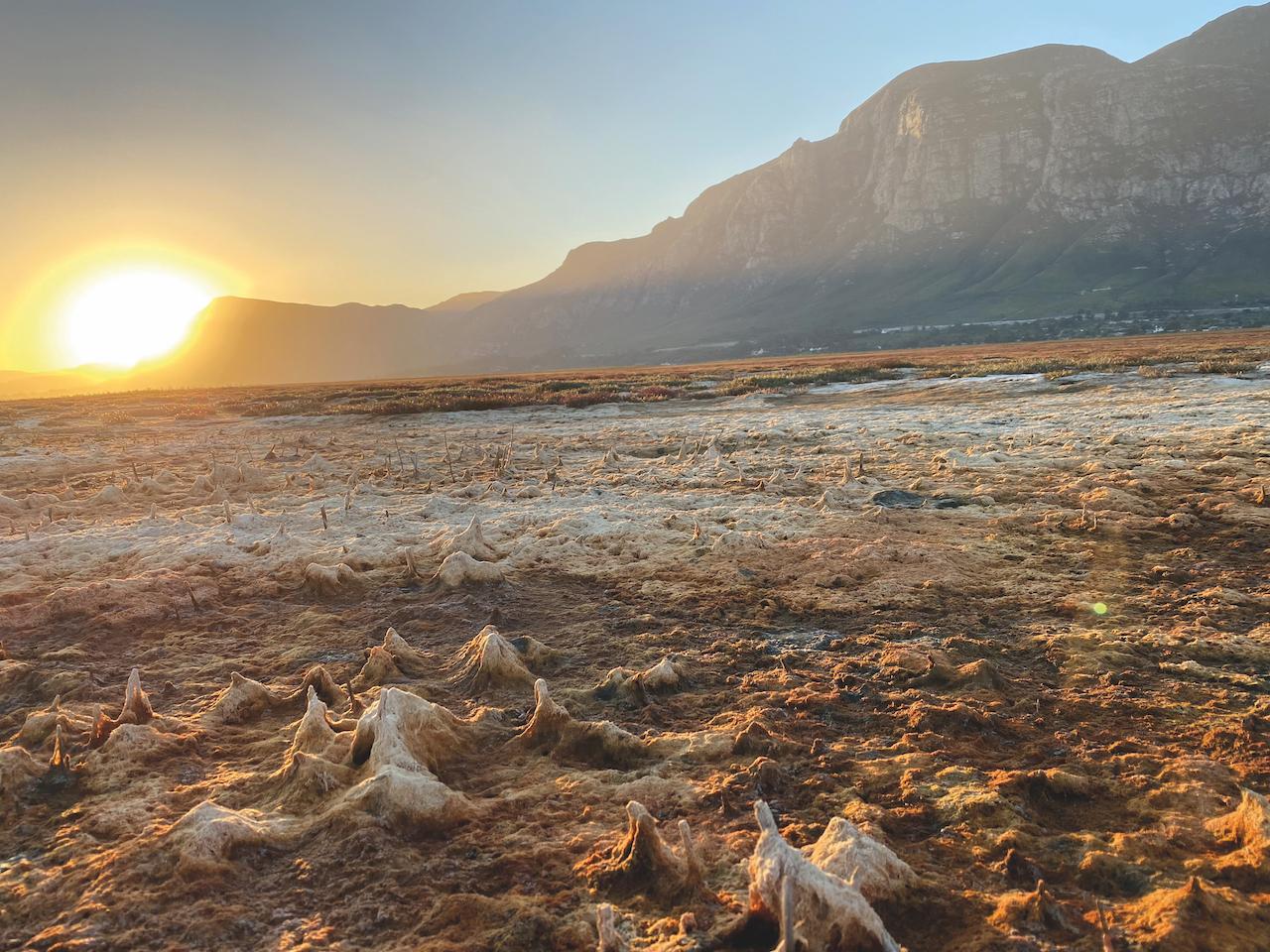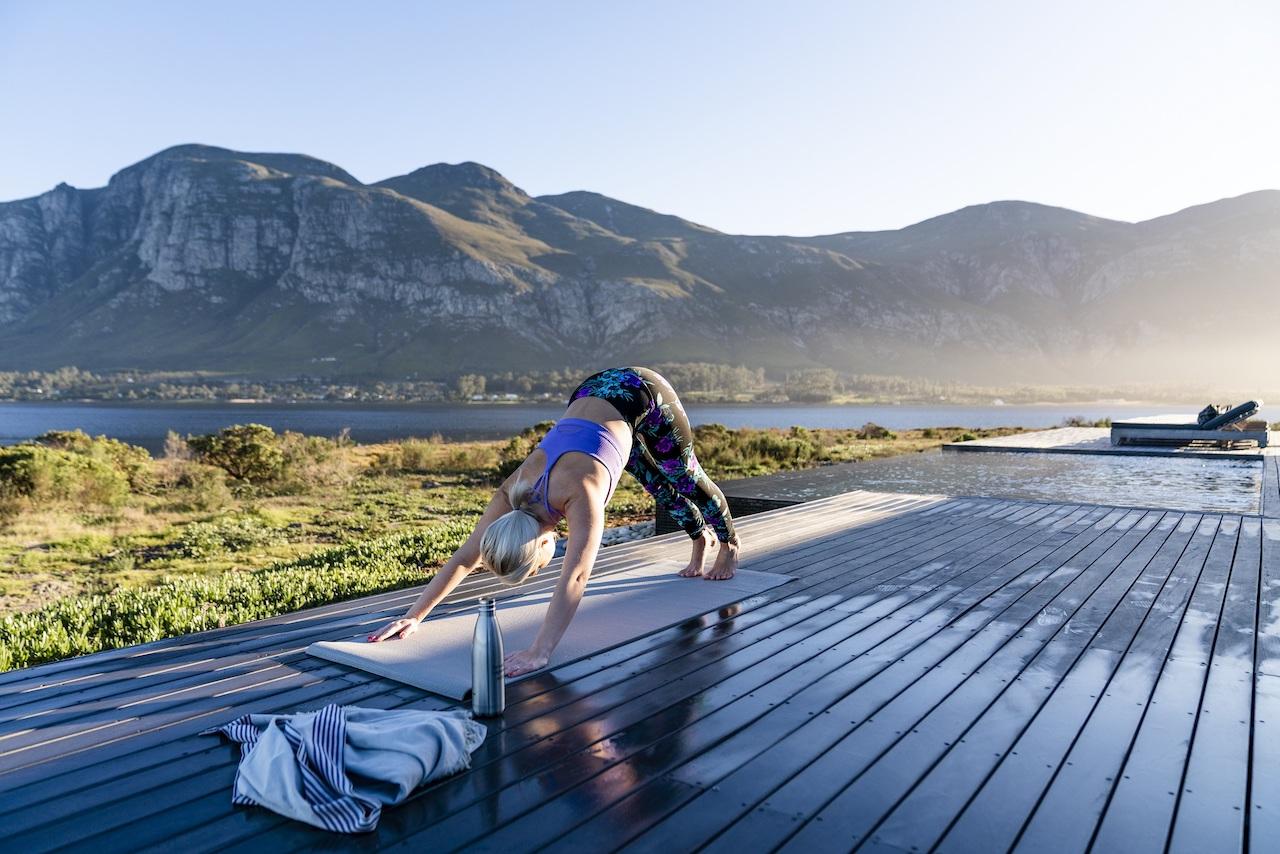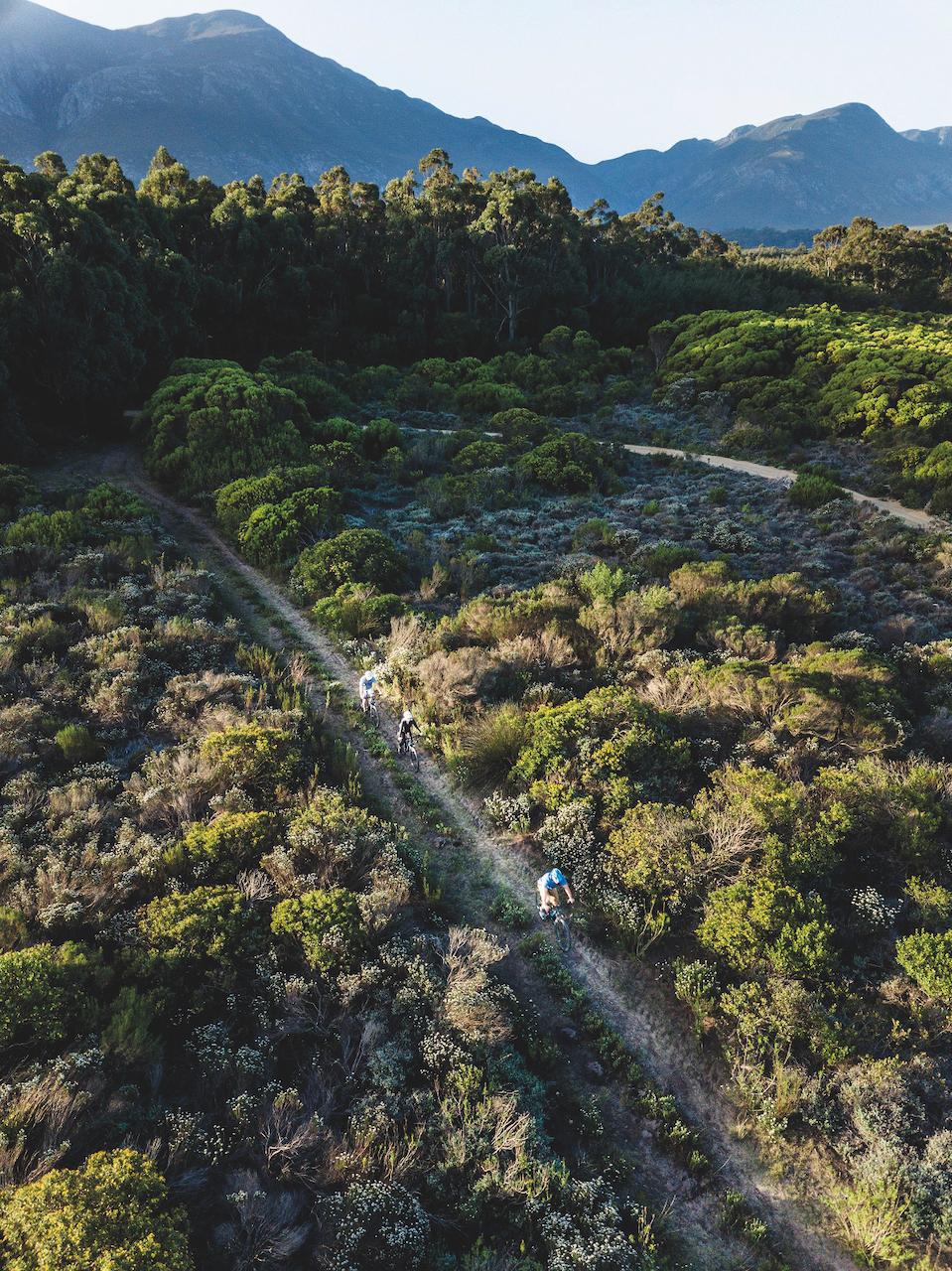 Interior designer Simoné has created a contemporary, warm and inviting interior enriched with an Afro-chic aesthetic – taking inspiration for the colour palette from the surrounding nature, using ethically sourced natural materials. The bedrooms have cosy eco pellet fires and underfloor heating.
The villa can be booked on an exclusive-use basis for up to eight people, on an all-inclusive or self-catering basis that includes a daily housekeeping service. Madre Bester (of the Madre restaurant in Stanford) cooks for special occasions, with food and wine pairings with local wine farms on offer.
Food locally sourced from acclaimed local producers and freshly grown herbs and vegetables come from Perivoli's garden, along with cheese and trout from Stanford, and fresh seafood from Hermanus Harbour. Guests are also welcome to use the herbs and vegetables from the garden.
Perivoli Lagoon House is the perfect place to hit reset, digitally disconnect and reconnect to nature. To restore mentally, catch up with friends and family, and the books you've been meaning to read forever. For long, languid days of lounging, enjoying leisurely lunches, and post-afternoon snoozing.
The deck is where you'll spend most of your time for sure, relaxing by the heated infinity pool and taking in the gorgeous sunrises and the ever-changing colours of the sky, mountains and lagoon.
Watching the flamingos stomping by, listening to the birds calling melodiously for pretty much the same reasons as us – that they are well-fed, stress-free and happy, along with spectacular sunsets with dinners under twinkling star-filled night skies.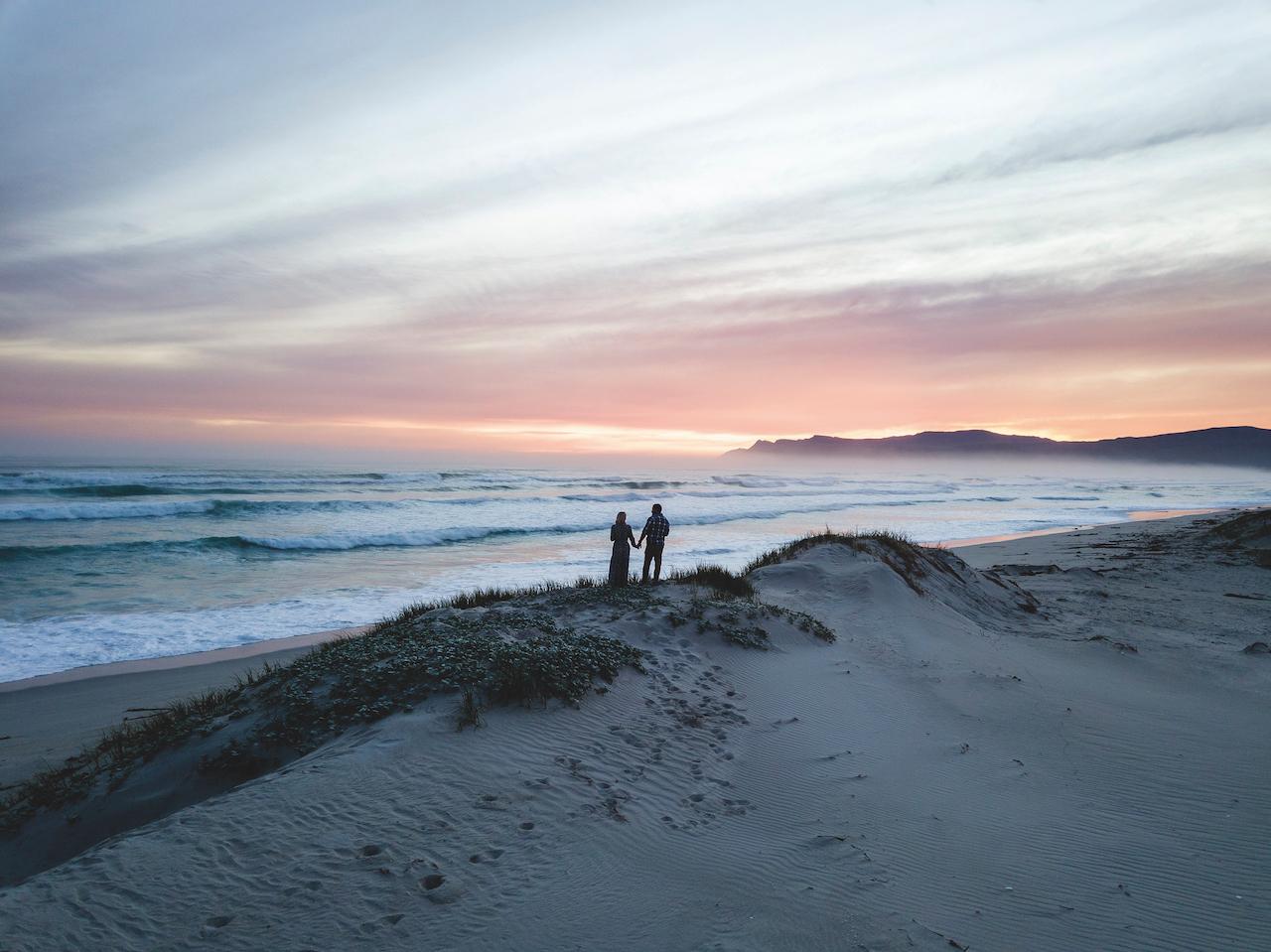 Or take a walk through the forest to the Boma – Boma (also called a kraal) refers to an enclosure used to limit the movement of various animals. In safari lodges, the Boma is a gathering place where people congregate for dinners, entertainment and conversations – it is a place for storytelling and a coming together of people.
Walker Bay is a picturesque, pristine nature reserve with an abundance of coastal and marine life. It is known as one of the best spots in South Africa to do land-based whale watching. Every year, hundreds of southern right whales gather in the sheltered bay to breed and calve their young. The Bryde's whale, humpback whales and dolphins hang out throughout the year. And it is also a bird watchers paradise. Birders should take along their binoculars to get a closer look at the many sea birds on the reserve.
During the summer months, you can spot the striking, but endangered African black oystercatcher. This species is threatened by coastal recreational activities as it breeds on beaches. Take a 4×4 fishing trail with Marcelino stopping at various spots along the fishing trail located in the Lê Bos section of Walker Bay Nature Reserve. You might also spot the Cape clawless otter, bushbuck, duiker, grysbok and steenbok.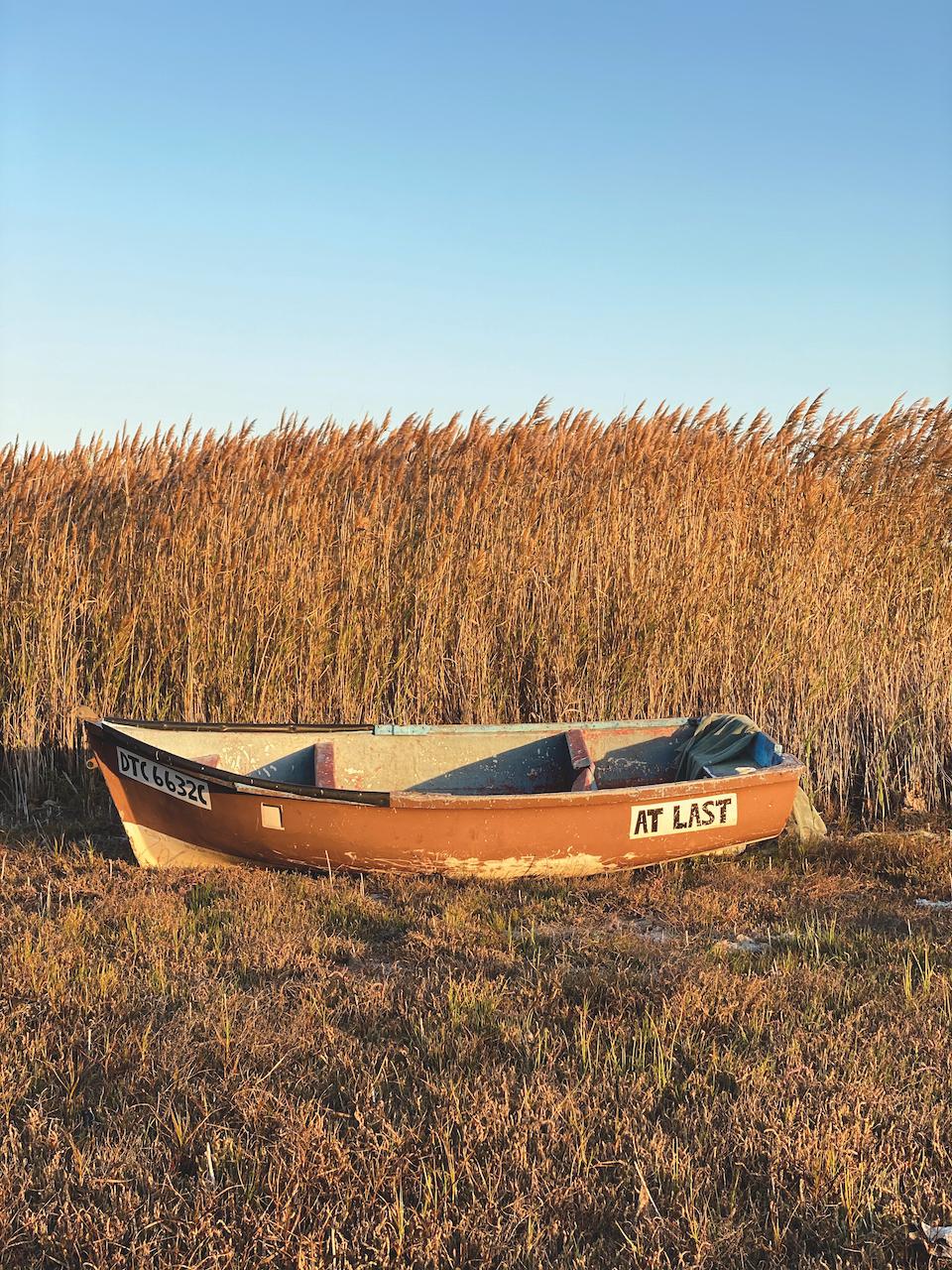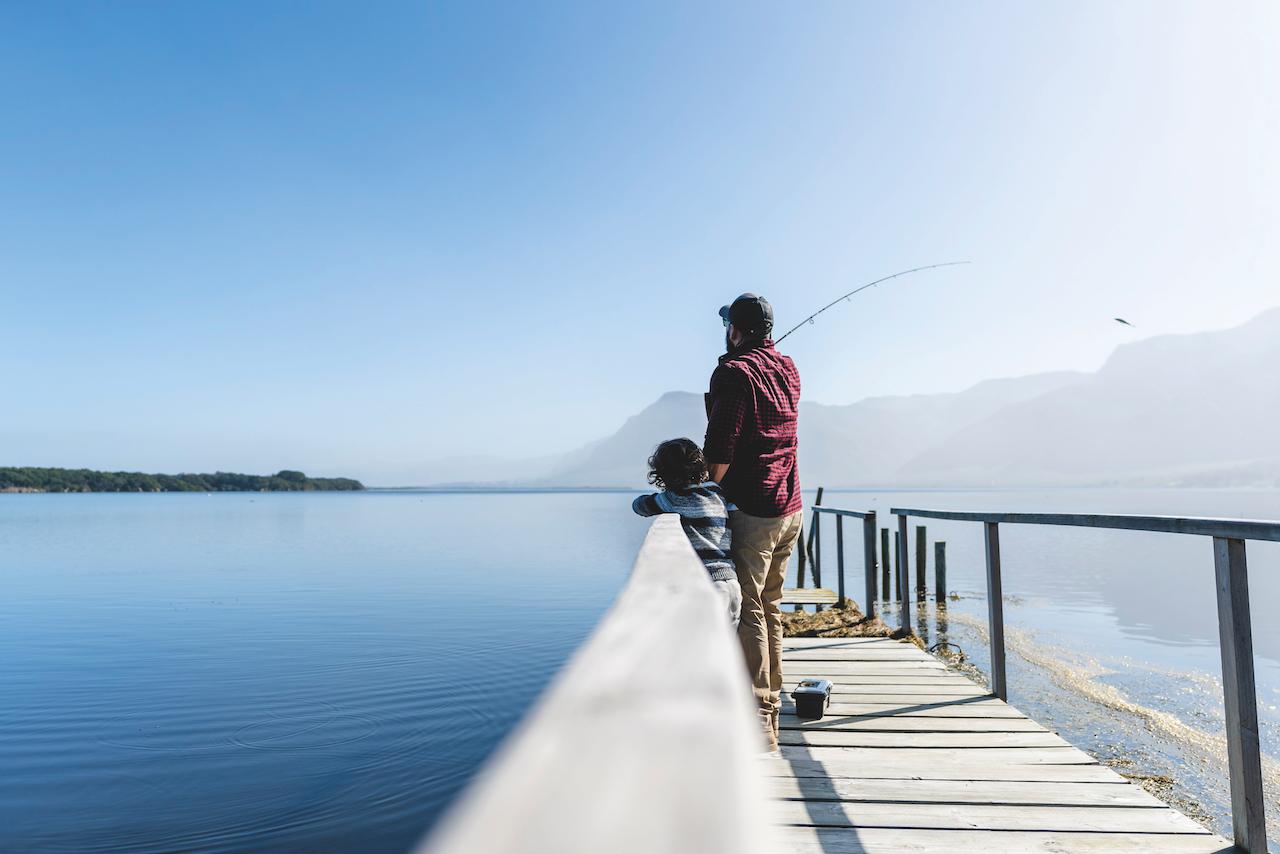 South Africa is a plant paradise, and the Cape Floristic Region is one of the richest areas in the world for plant biodiversity. A large number of fynbos species are very rare and in danger of becoming extinct. Fynbos constitutes about 80% of the Cape Floristic Region, which is constantly under threat from invading plant species, particularly wattle and acacia trees from Australia, as well as from urban expansion and land conversion for agriculture.
The Walker Bay Nature Reserve is a protected area of pristine fynbos, where the predominant vegetation is "strandveld", meaning "beach scrub" in the Afrikaans language. It covers and stabilises sand dunes on the beaches around Cape Town and is incredibly colourful in spring (September) when it bursts into flower.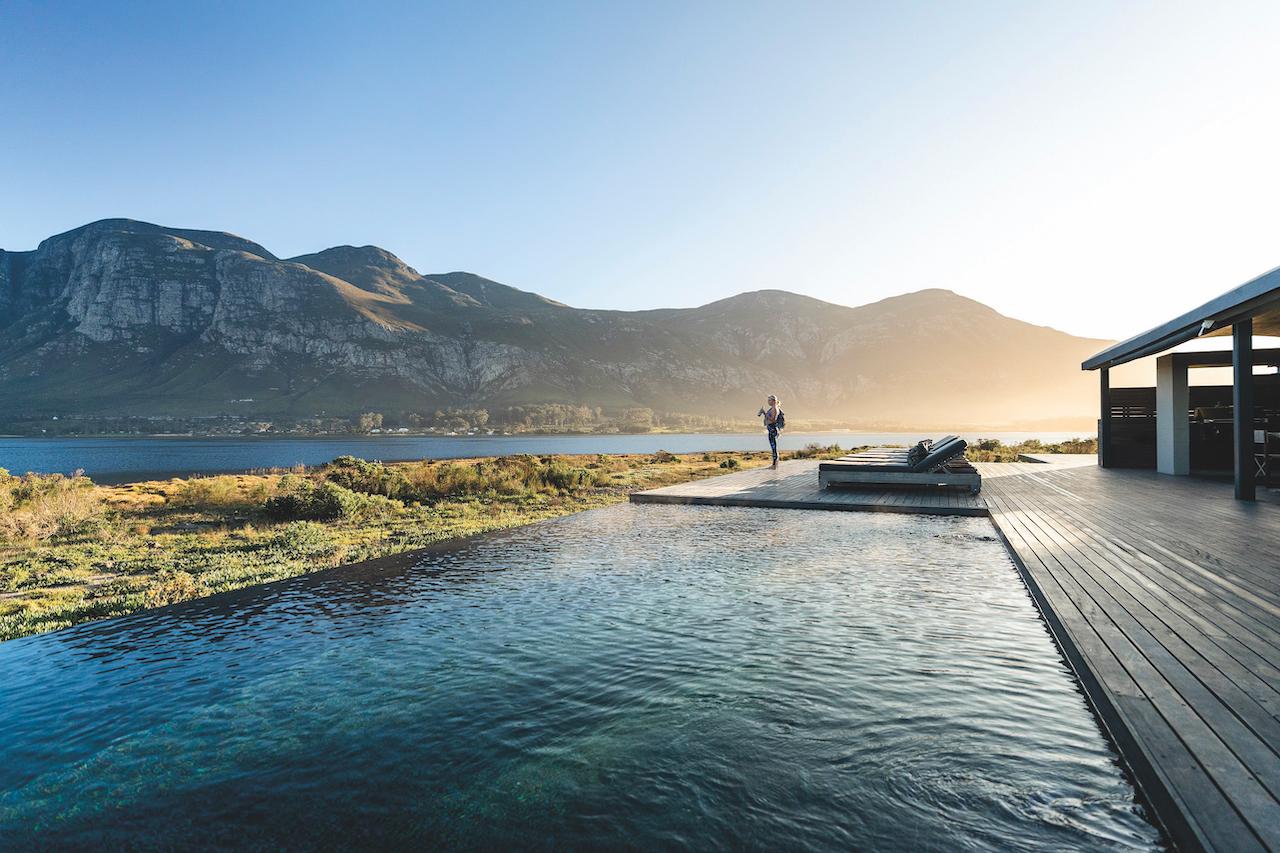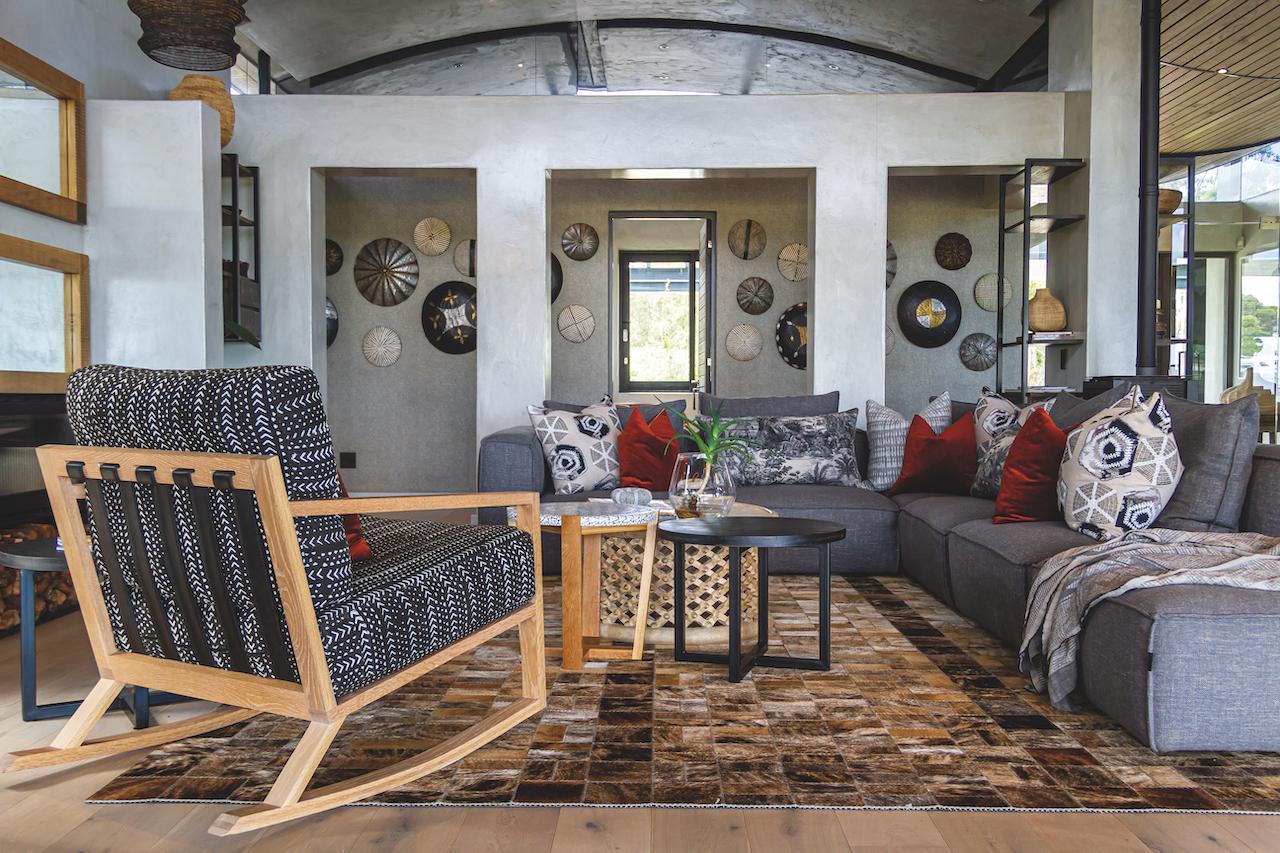 A highlight is the off-road safari though the acres of fynbos, along the wonderfully named bumpy Wortelgat Road, until you reach the dunes where you will need to clamber up and over for barefoot sundowners on the simply glorious Die Plaat beach – 18km of deserted white sand and the bluest water, scattered with rocky limestone outcrops, and where the only sounds are the roar of the ocean and the clinking of ice as Marcelino mixes up his yummy G&T's.
Hiking through the fynbos, a walk along the deserted and incredibly beautiful beach, exploring the rock pools, enjoying picnics, this place is just heavenly. Marcelino's fascinating guided walks through the pristine fynbos are not to be missed.
The more energetic can take a spin in the Perivoli speedboat, do some water skiing, tubing, or fishing, go kayaking or mountain biking. There is also golfing nearby.
A natural and beautiful hideaway, Perivoli feeds the soul; it's an absolute feast for the senses, a magical place in a magical and tranquil landscape that is as good inside as it is outside. No wonder Getrjie, the resident, and the very photogenic Dassie, has made his home here. There is no question you will love staying at Perivoli.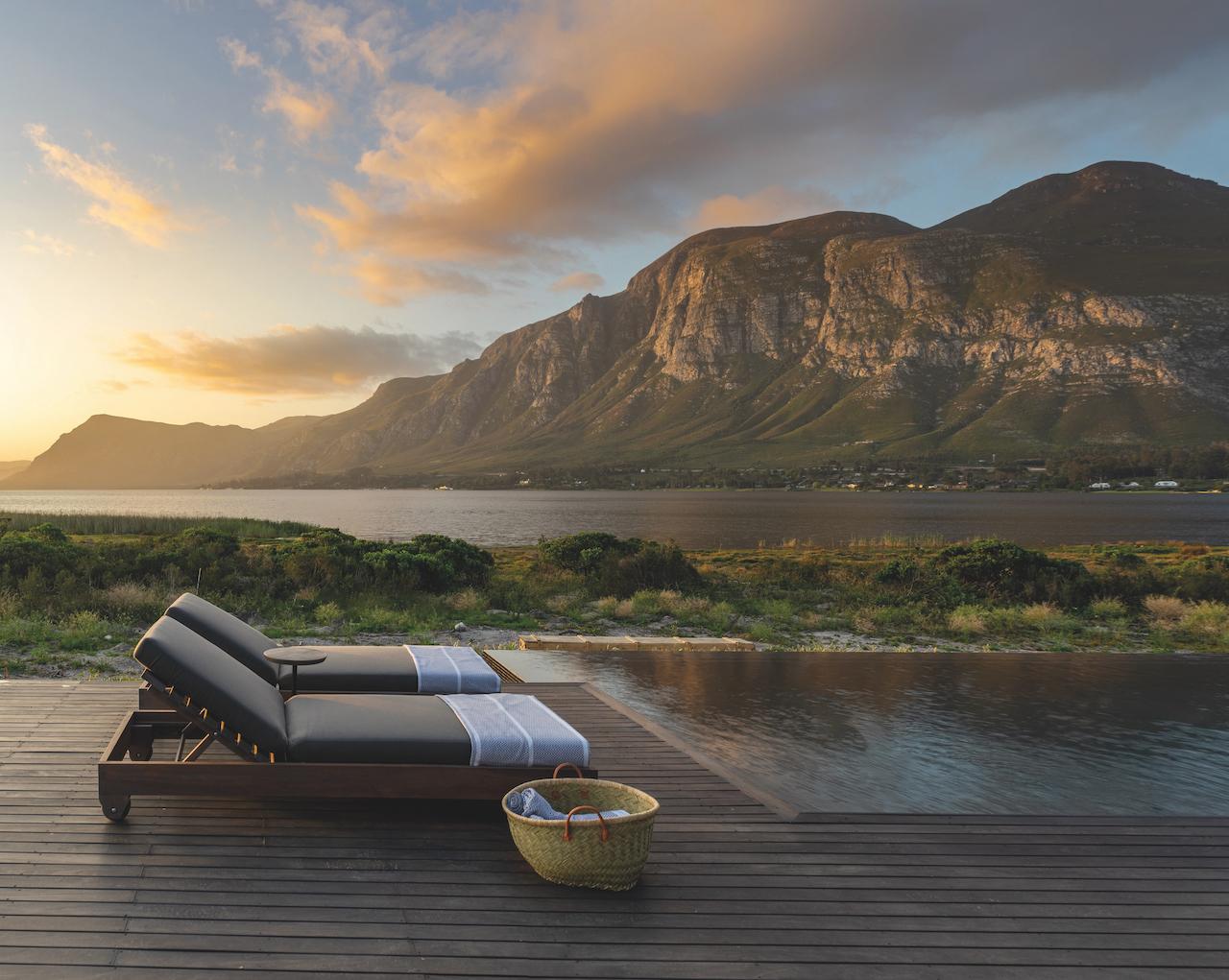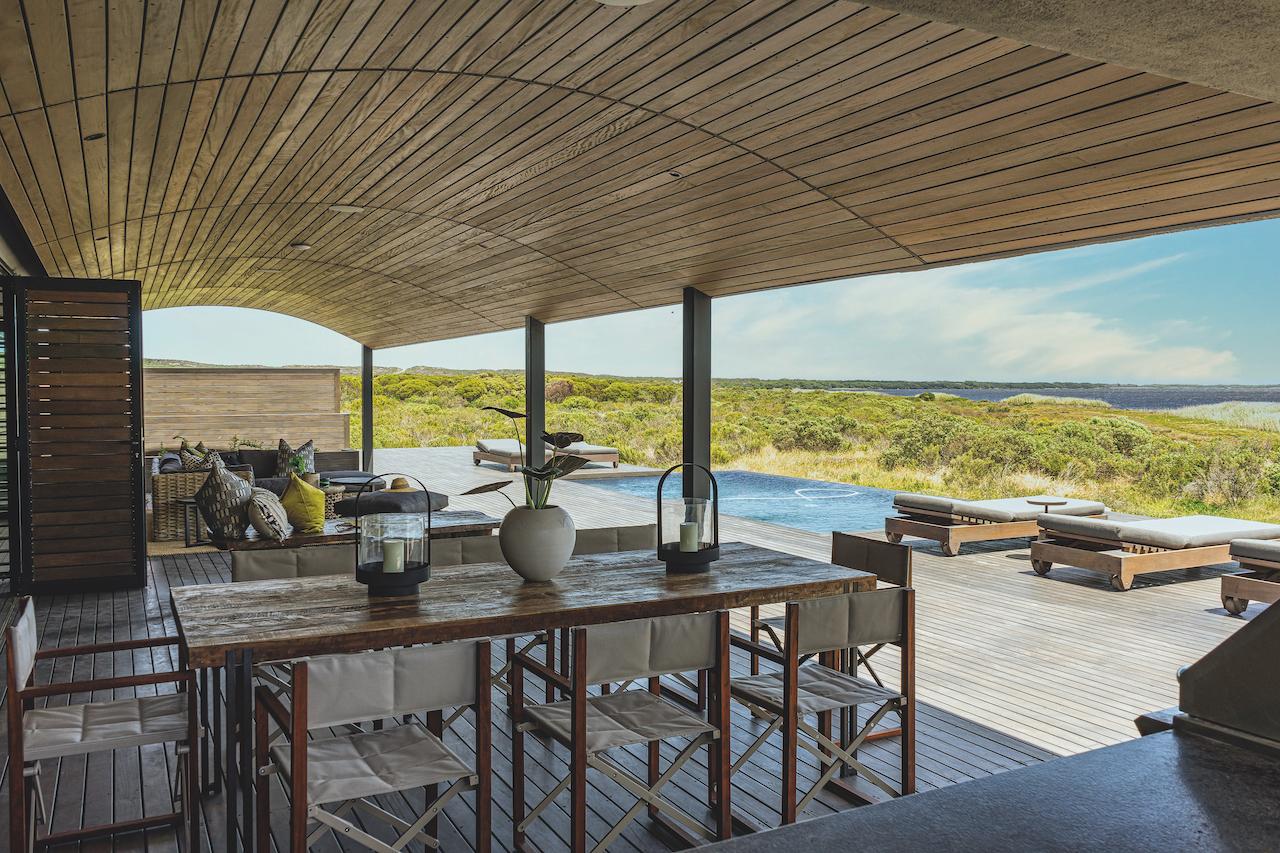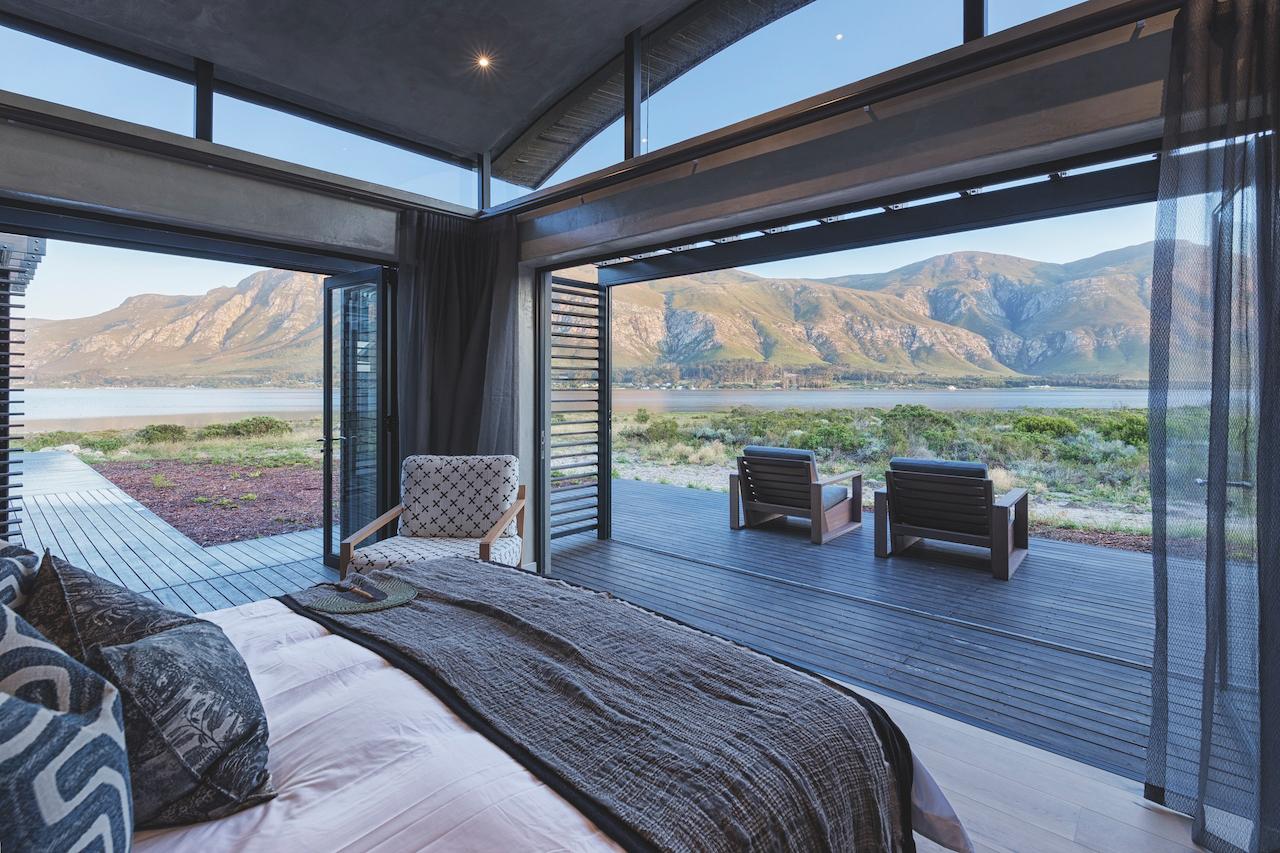 The hospitality is superb. Marcelino and Simoné are perfect hosts who, along with the lovely Vivian and her team, ensure your stay is the best it can be. Nothing is too much trouble.
Perivoli offers both privacy and sumptuous spacious and luxurious private and shared spaces. Quite uniquely, there is no need to fight over bedrooms as they are all equally gorgeous with equally stunning views. All rooms lead out to the wrap-around deck through folding glazed doors that allow the inside and outside areas to flow seamlessly.
And, as if this is not enough, several award-winning restaurants, craft breweries, cheese places and wine estates are nearby. Inside the reserve, on your way to Perivoli, you'll find Springfontein, where winemaker Tariro conjures up his magical wines. Madre in Stanford is an institution and the most perfect place for a long, lazy, delicious lunch from chef Madre Bester.
There's also the lovely Stanford Saturday morning market, while the Hermanus Country Weekend Market is excellent for food sampling, bubbles and oysters, and local crafts. Plus, superb wine tasting in the nearby Hemel-en-Aarde Wine Valley with its many fabulous wineries – if you can steal yourself away.