For MJ – design director and owner of interior design and furniture company Common Room Home & Living – Christmas decor is more than just about decking out a tree. It's really about creating an inviting scene. Below, the consummate host breaks down the look for us and shares her top tips for creating a memorable meal for the holidays and beyond.
1. What are your tablescaping dos and don'ts?
Dos:
1) I would always have a distinct theme in mind before heading out to shop for decorations for my table. This helps me to make decisions when picking out items from different stores.
2) A stylish centre piece is easy to arrange and adds volume to a table. Fresh blooms are always nice. Herbs / fruits are also smart alternatives when I want to avoid having the replace flowers too often in the boiling summer months.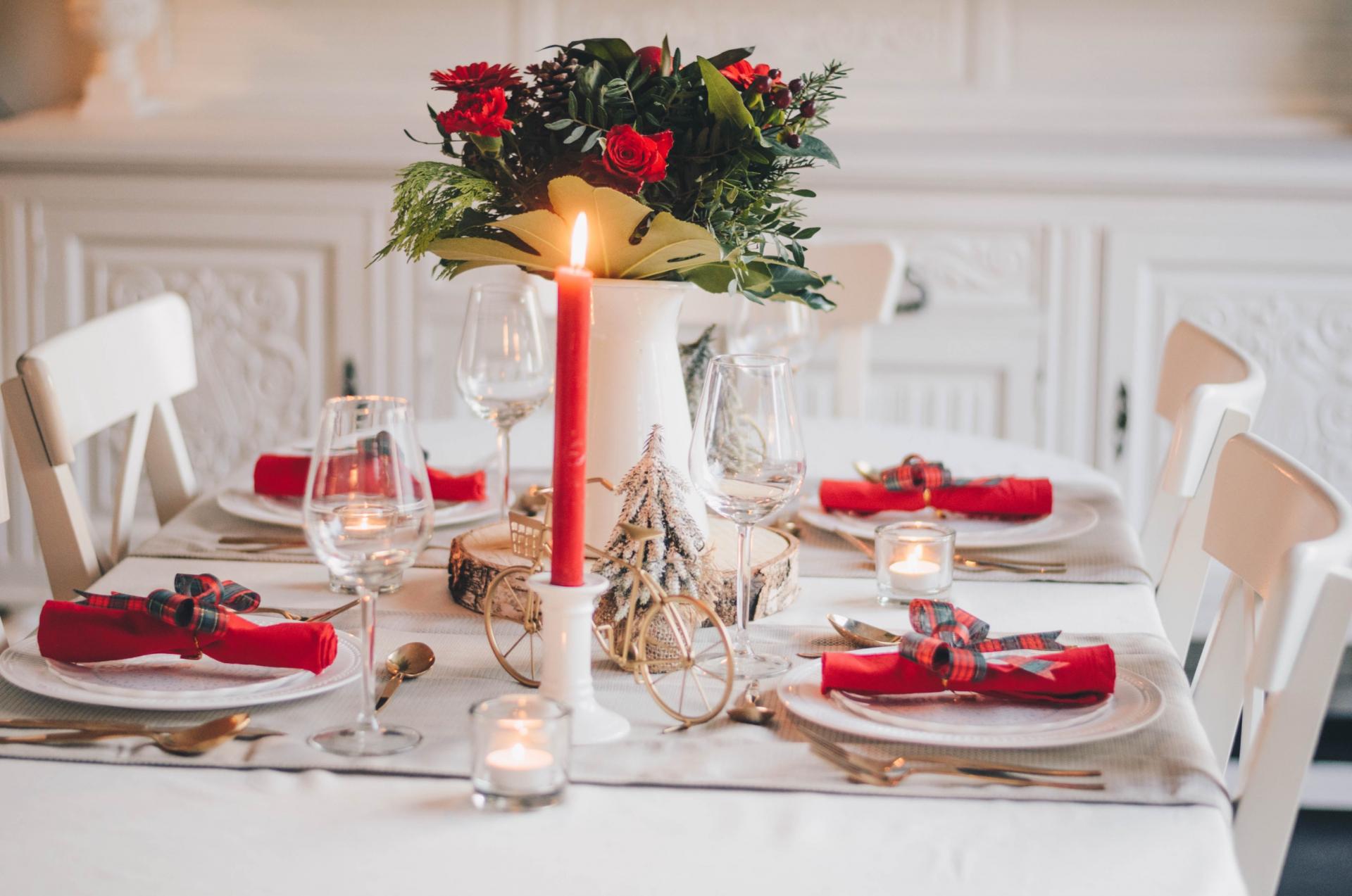 Don'ts:
1) I would avoid having glitters on the table, so they don't end up in the food (and on my kids fingers!)
2) Declutter is key. Find alternative place to store vitamins and remote controls.
2. What are some easy, stylish themes or colour palettes you'd recommend for people who are new to styling their dinner tables for occasions?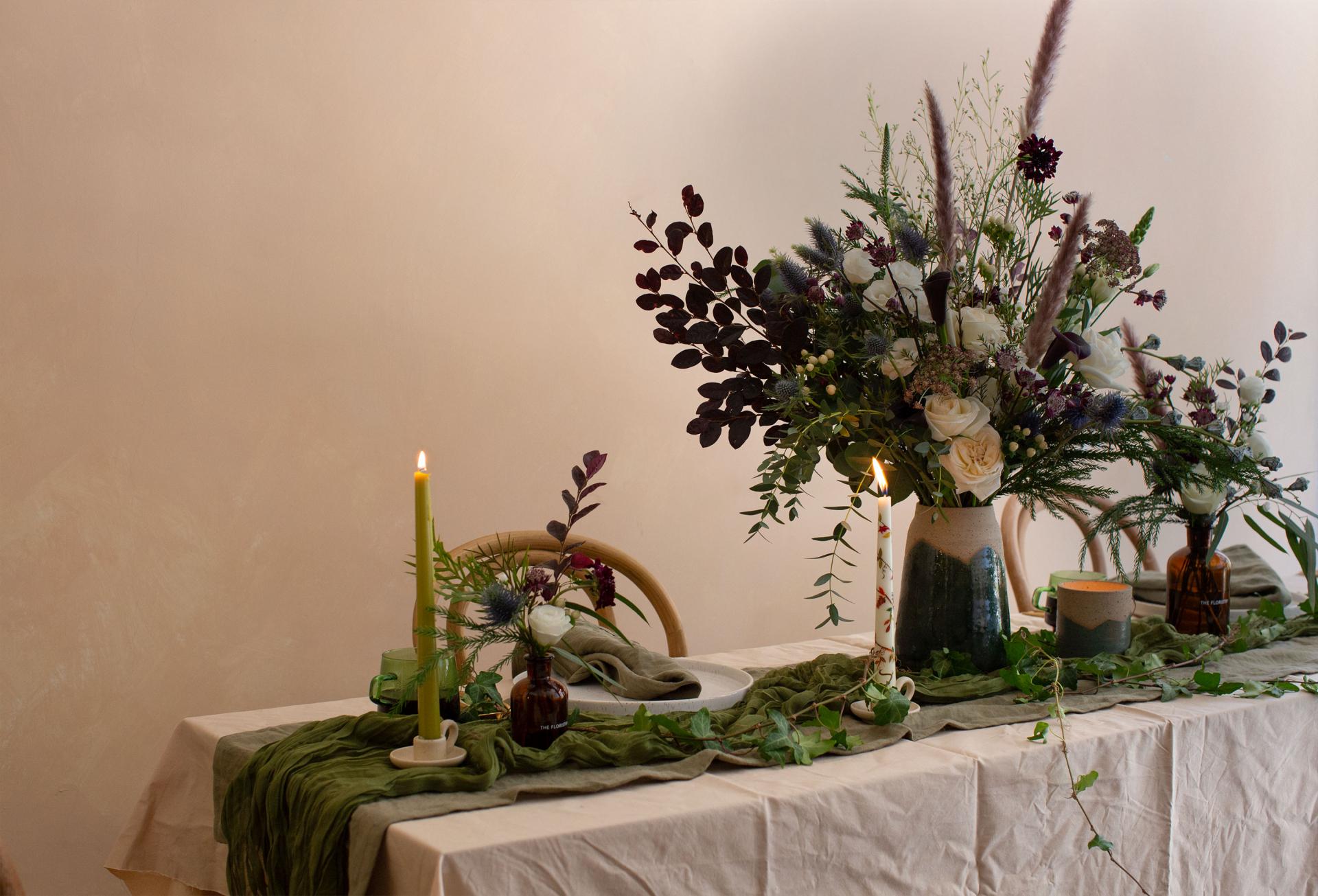 Natural botanical themes are always pleasant to look at. Start with classic fresh flowers / leaves with neutral palettes such as green, brown or white. Stick to linen, wood, marble stone, and similar natural materials for an organic look. Glam it up by adding some gold brass or silver pieces.
A table runner can serve as a nice "frame" when there are more than a few decoration pieces.
3. Where do you recommend shopping for Christmas table decorations?
I find myself in ZaraHome, Tree and Homeless quite often. We also have a pretty cool collection of vintage brass candle holders at Common Room.
4. How do you add personal touches?
I love mixing in a few vintage pieces in my decoration. They are unique and add a layer of texture to the space. I find the vintage items often are great conversation starters during a dinner too.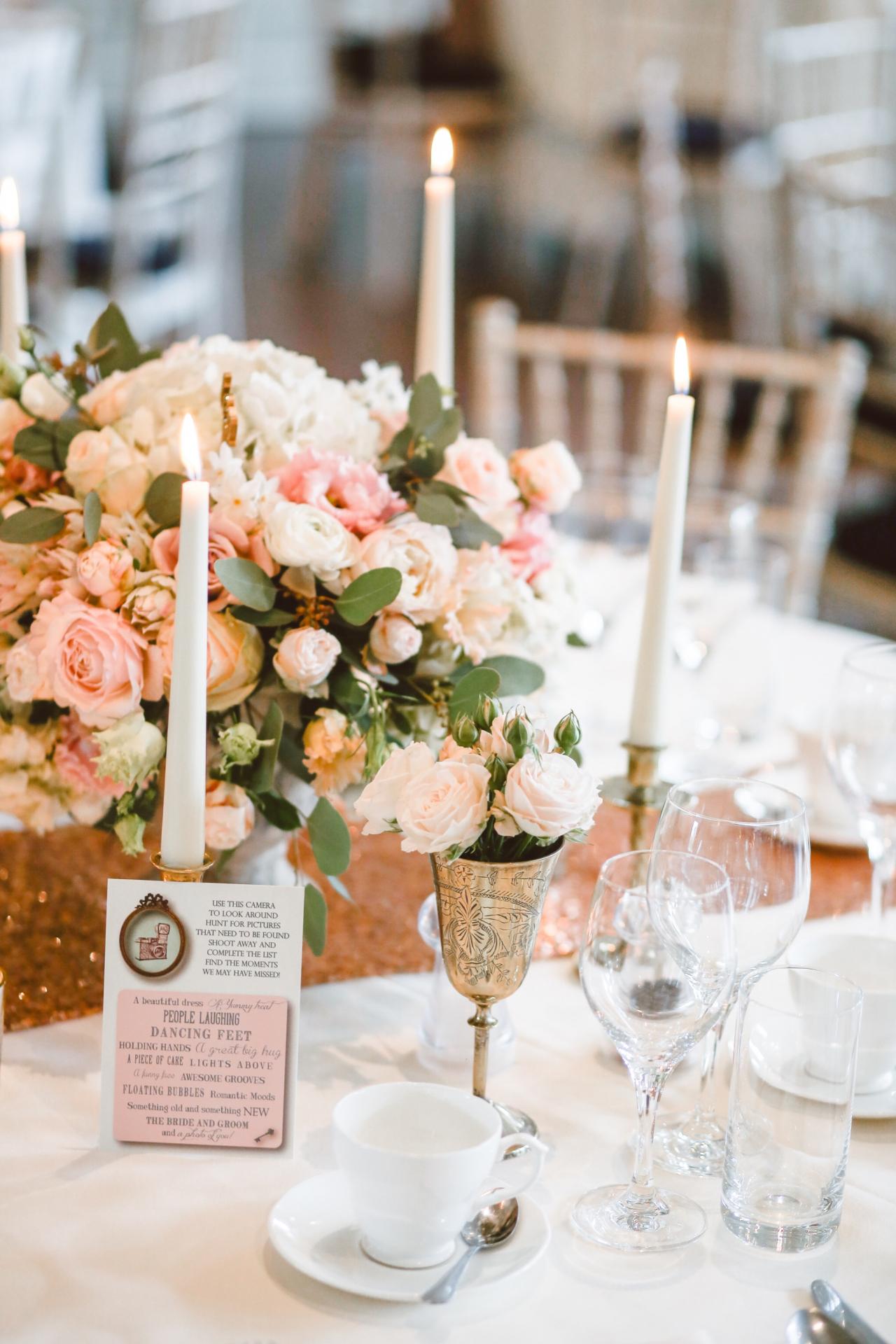 5. Can you share some of your personal favourite centrepiece ideas?
For Christmas each year, we usually have a wreath in the centre of our round shaped breakfast table, with candles and ornaments in the middle, that matches the colors in the Christmas tree.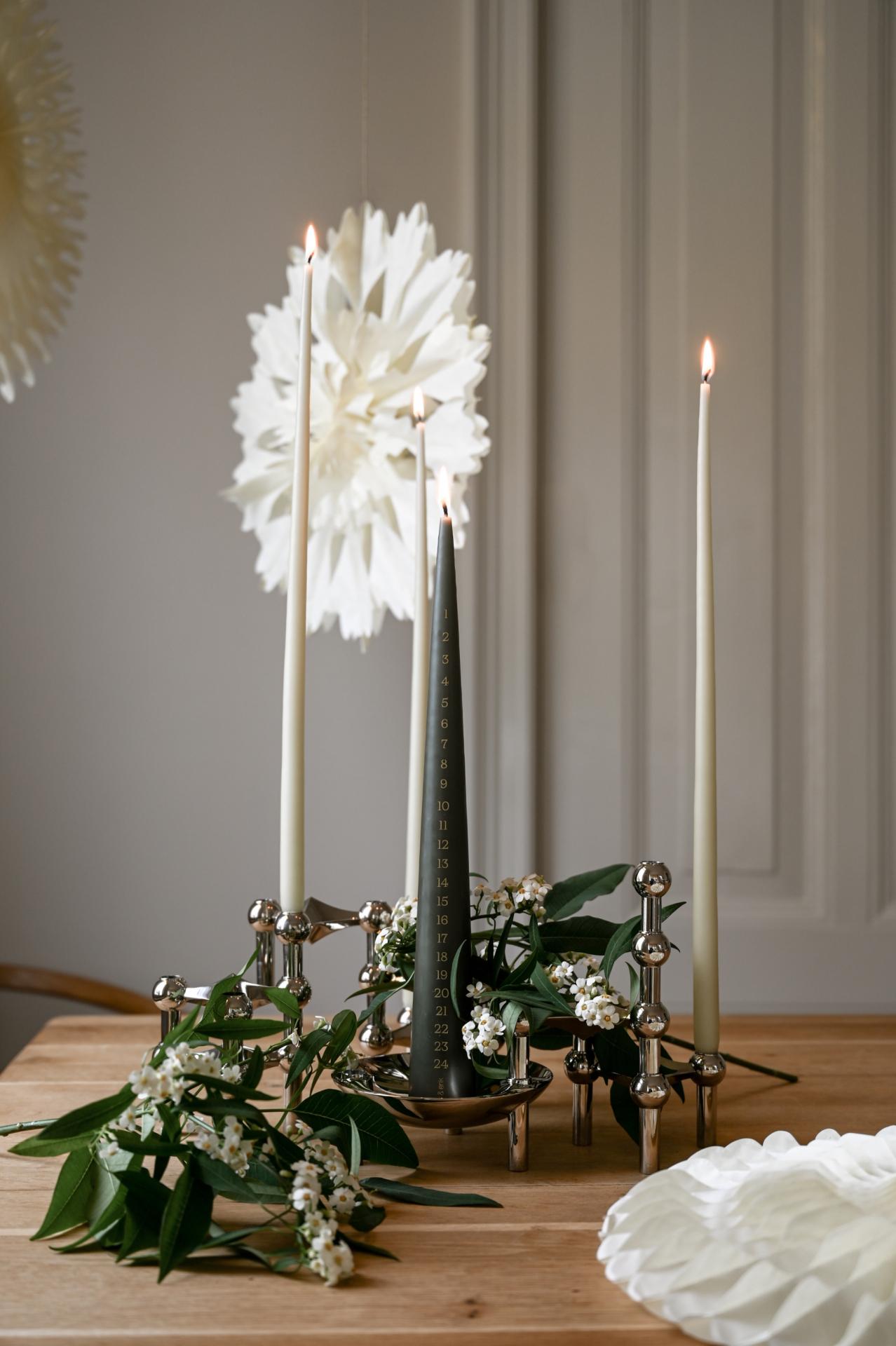 Our dining table is rectangular, and I often have a larger green plant that sits in the middle, and a few tiny glass bottles with fresh cut flowers dashed along the table runner. For casual dinners, I would use a few small tea light candle holders from Georg Jenson, and in special occasions, we have long candles from Stoff to make it look more formal.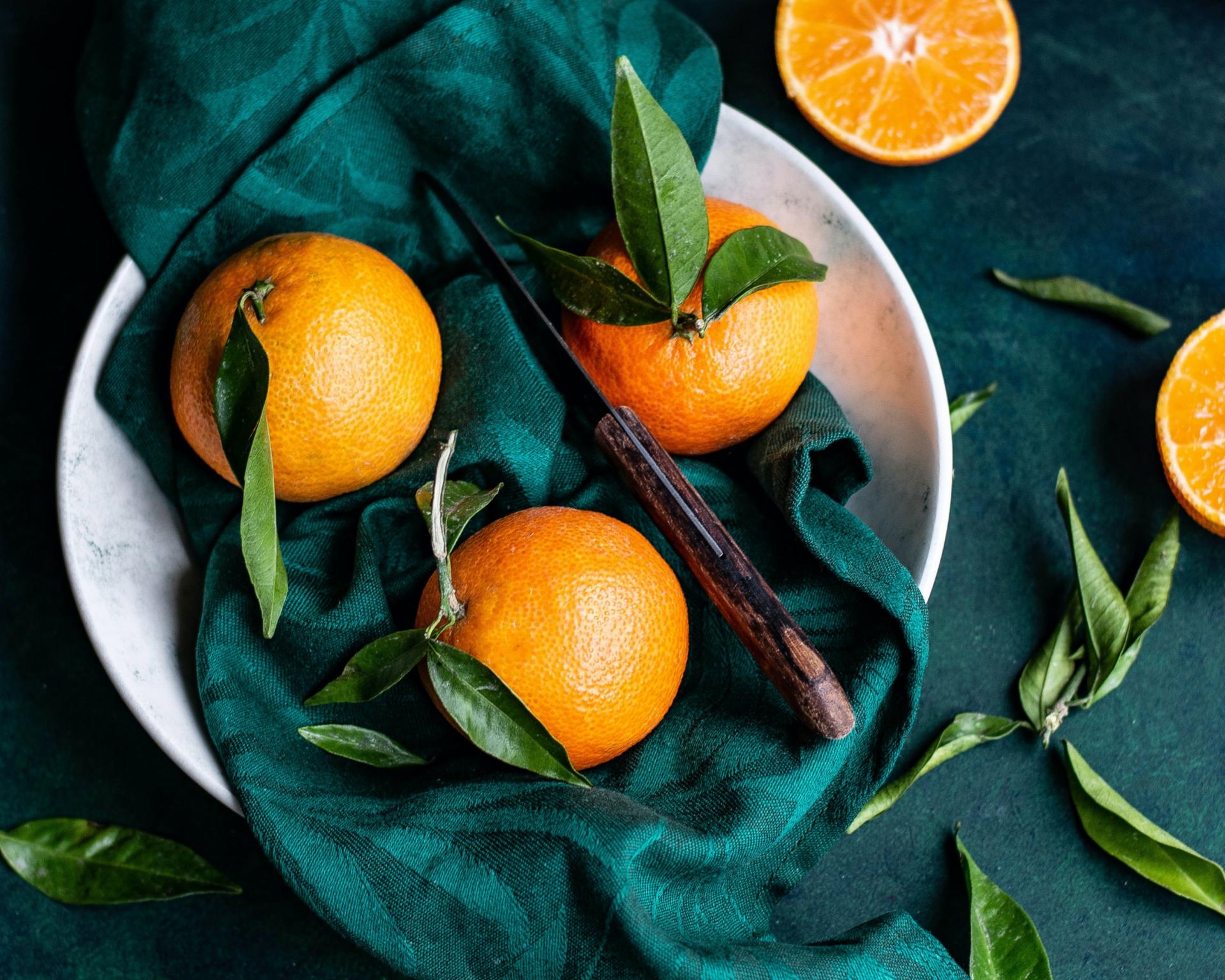 I also love having orange and lemon in a large marble bowl as a centrepiece. The vibrant colors from the fruits are delightful to watch.