It might have been a decade and a half since Brad Pitt and Jennifer Aniston reigned as Hollywood's most famous golden couple, but the intrigue over their love story – and the hope that they will eventually reunite – seems to remain as high as ever among many fans and the general public alike.
While none of us can predict the future, we can certainly reminisce by peeking into their romantic Beverly Hills newlywed home in which they lived from 2001 until their 2006 separation. A beautiful French Normandy-style property complete with steep roof pitches, stucco surfaces and brick walls that evoke the etherial quality of a traditional French farmhouse, the 11,173sqft, five-bedroom home was originally built in 1934 by actor Fredric March.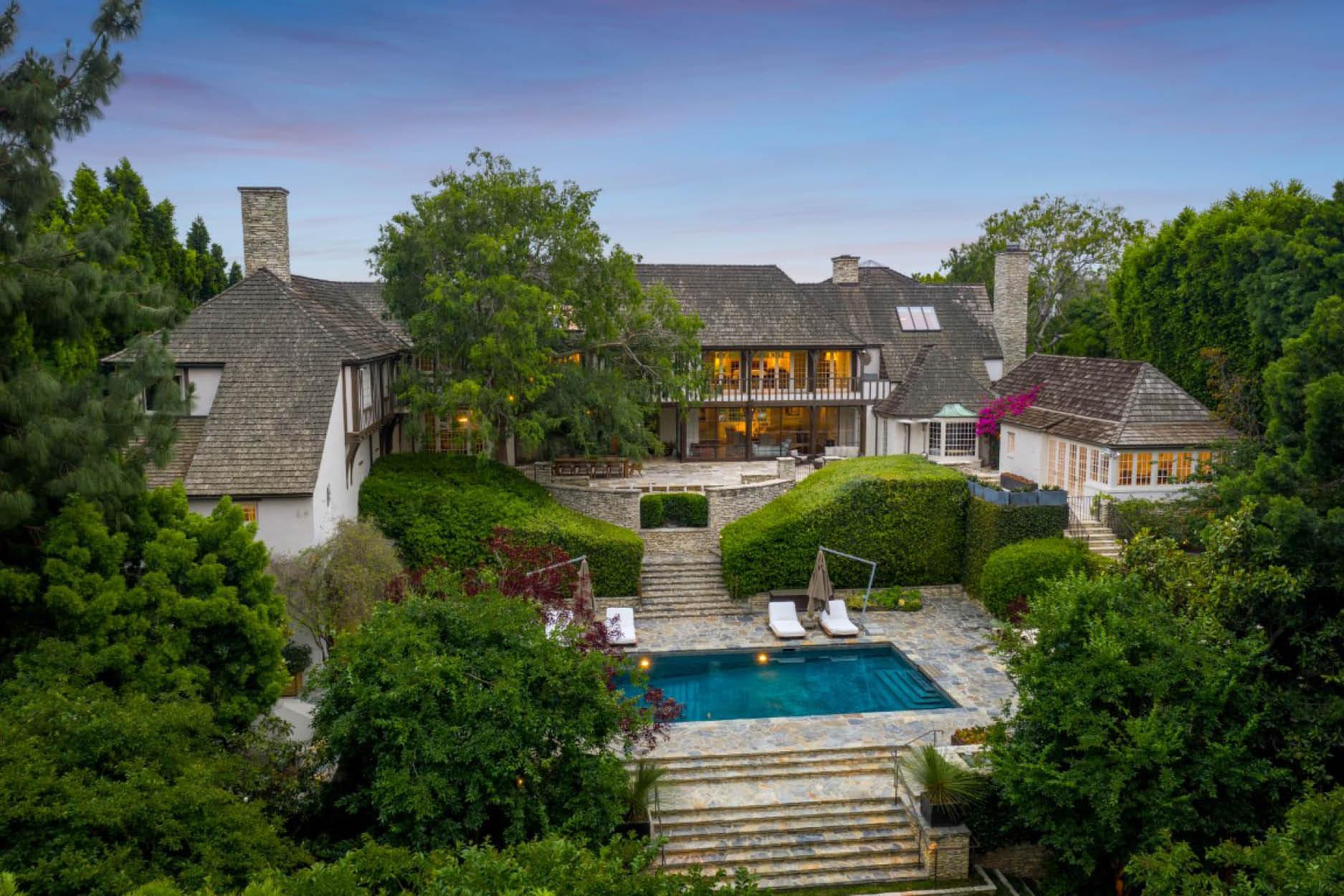 Charmingly nestled within a gated community over an acre on a quiet cul-de-sac, Brad and Jen envisioned as this as their forever family home and set out to redesign it as such: a three-year process resulted in a reimagined kitchen with new heated marble, the installing of a pub with floors soured from a 200-year-old French chateau, a new private screening room, a new tennis court as well as pavilion with guest house. These sit next to characterful features such the architecture's original fireplace, a swimming pool and terrace lined with a bar, and the beautifully lush and tropical privately planted gardens with mature greenery.
Take a tour of the home in the gallery below (photography: Tyler Hogan; cover image: @pacino.and.pitt):