Around June every year, scores of people make their way to Stanley Main Beach in celebration of the Dragon Boat Festival.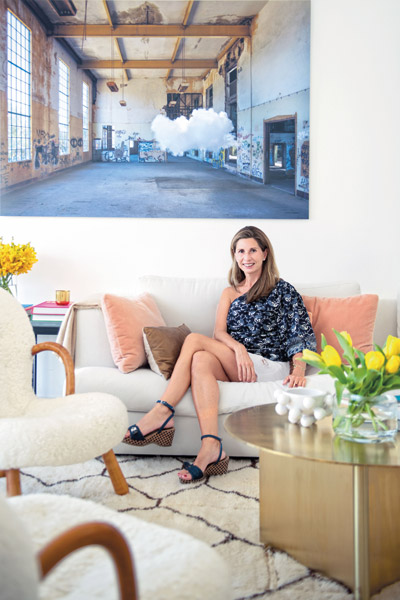 From Hoi Fung Path down to the shore, the beach pulses with energy, the sand barely visible under tents, jersey-clad paddlers, sun-drenched spectators, and narrow boats being loaded.
Horns strike the air, commencing races. Grunts from boats erupt on the water, while beachside, supporters cheer. With festivities in full swing, the beach roars with life.
See more: This spacious family home in Stanley is filled with natural light and intriguing artworks
On this sunny September morning, however, up behind Main Beach, past a curious white wall through to the rooftop of a three-storey home, there are no cheering crowds, no blaring horns, no speeding boats cutting like blade through the blue.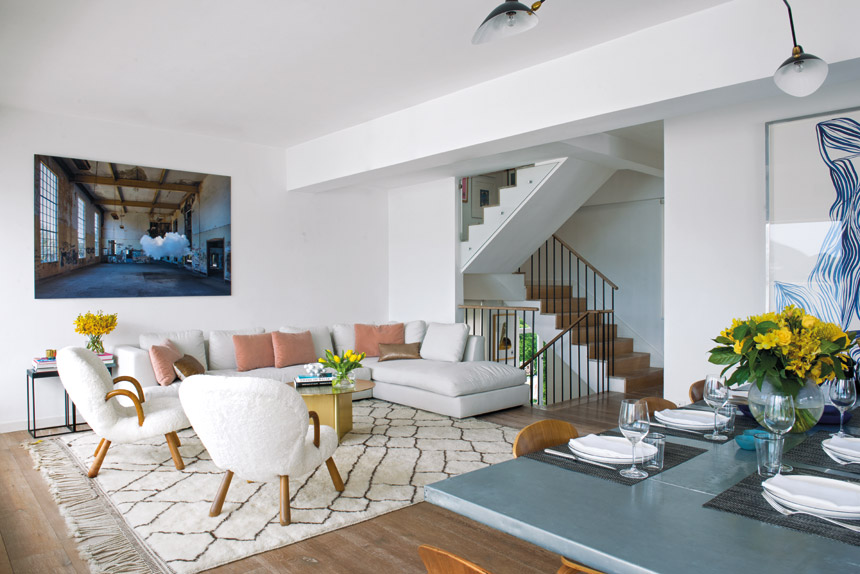 The Tai Tam horizon is still. Through the pergola, slants of light paint the couches, from which one is blessed with a pretty vantage point of the bay. It's not unlike lazing cosily in a resort by the Mediterranean coast.
I was going for an Australian beach house – to have the windows opened up and everything be very simple, says homeowner Victoria Allen. It feels big, but that's not actually the case. With the size of the living room, you can't fit that much furniture in.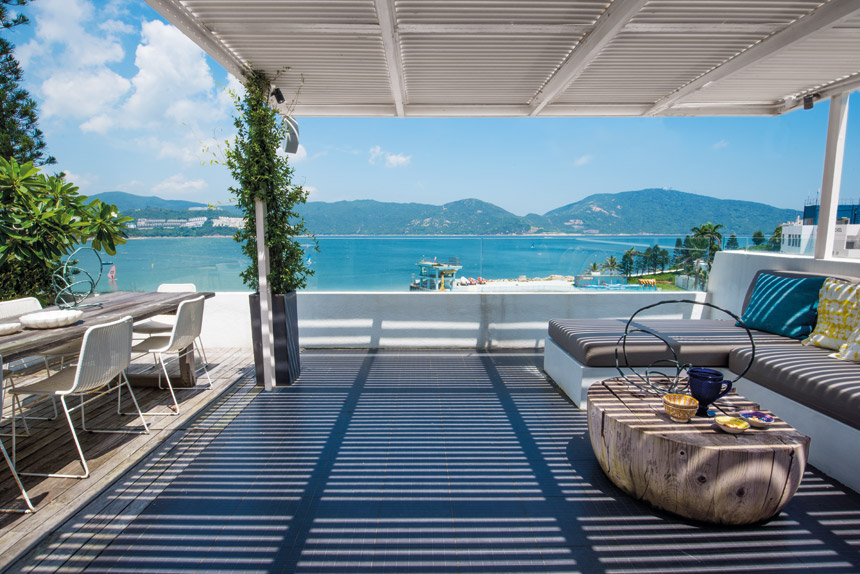 She's right – the space feels anything but small. The second floor's white walls, livened up by frames of blown-up photographs and paintings, create a sense of roominess. Edge-to-edge windows invite the outdoors in, and by framing the horizon, they further create the illusion of expansiveness.
See more: This interior designer's 2,600sqft Parkview home is a story of her family's trials and triumphs
Originally occupied by bedrooms and a bathroom, Victoria has purposefully transformed the second level into an open living-dining area to connect to the rooftop. I wanted to make sure the roof was really useable, and it made more sense for it to be by the kitchen. If the living room was downstairs, you'd never go up and use the roof. So I reversed the house, she says.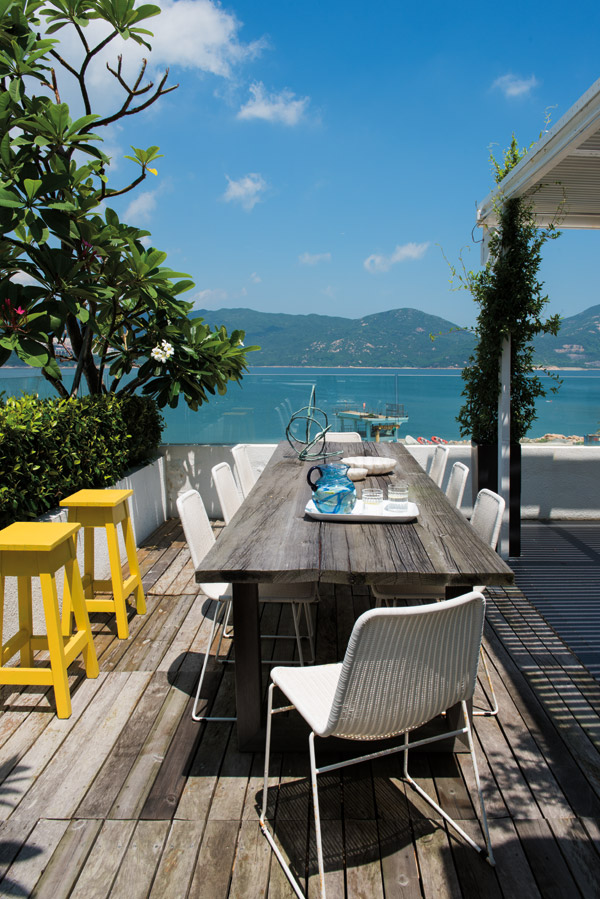 A native of Western Australia, Allen moved to Hong Kong in 1997. Four years later she started Habitat Property, and eventually had this house listed. I kept showing it to clients, and no one liked it. They thought it was too expensive, she says.
As Allen made frequent trips between the house and her then-residence in Mid-Levels, she realised the half-hour distance from Central – also where the Habitat office is located – wasn't so bad. Then one day I thought, I was here so much, showing the house to other people – maybe I'd buy it. She eventually did – initially as an investment property, then ultimately as a home for the family.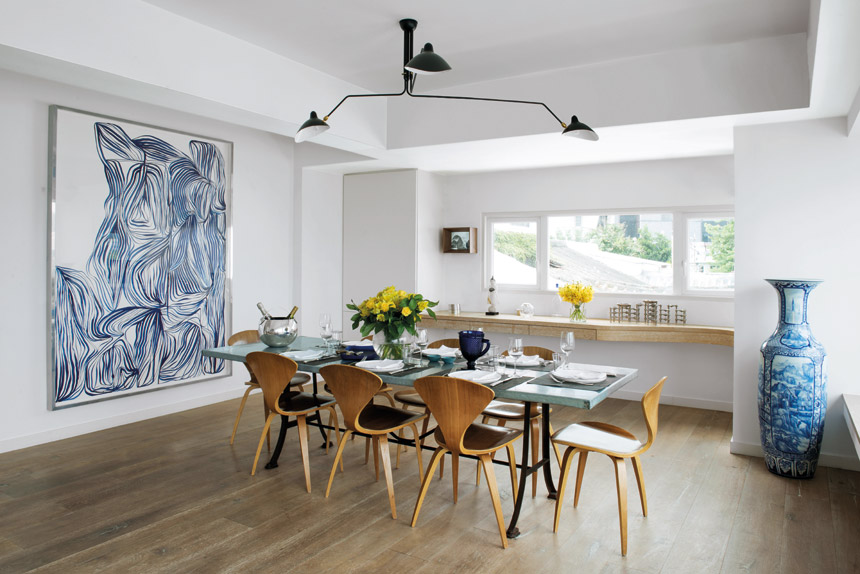 The house today is the result of a year-long renovation, completed with the help of interior designer Alec Stuart of Alexander Stuart Designs. He was very good at it – I had a very clear idea for the house and what I wanted, and he really just helped me execute, she says. It needed a big renovation. We had tiny windows up here and funny windows downstairs, and the whole place was brown. And there was a really bad spa bath on the roof – so we gutted the whole place and opened it all up.
See more: A bright 3,700sqft Mid-Levels duplex captures the best of Hong Kong living
Now, through the house's many windows, views of the bay and surrounding hills and old buildings float into the home, bringing with them a uniquely local, beachside feel. Pieces from Victoria's art collection pepper walls and landings, sourced from around the world by way of galleries in London to artists on Instagram, to (as in the case of sculptures and framed drawings in the master's bedroom) her very own sons.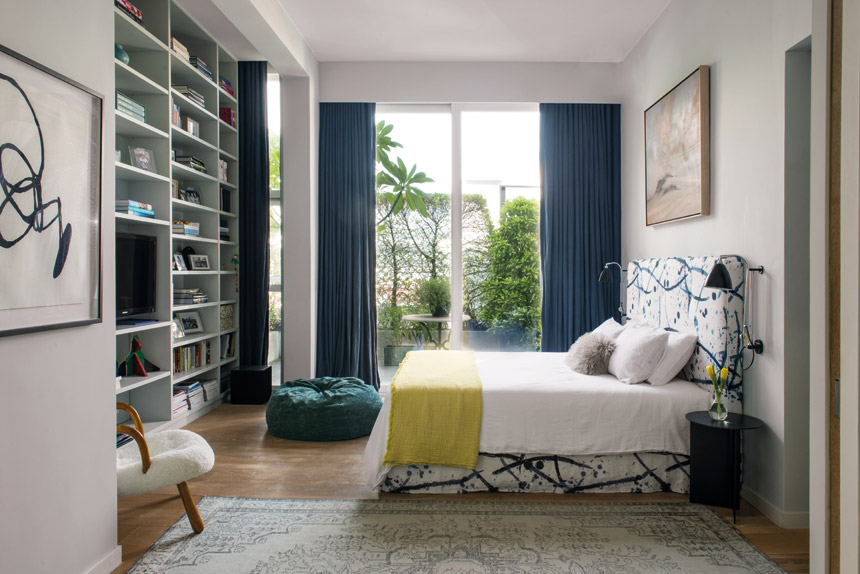 Downstairs, on the ground level, high ceilings from what used to be the living room benefit the children's and master bedrooms instead, the latter a loft-like dwelling. Intelligently laid out, the room designates space to a vanity corner, complete with his-and-hers sinks, a walk-in closet, a hidden toilet, and the shower area, perhaps the crux of the home.
Previously an outside stairwell, the shower extension boasts an equally high ceiling – and skylights, allowing the home's dwellers to bathe under the sky in luxury, rain or shine. A sliding door demarcates the bedroom from the vanity and shower areas; by night, it can be closed for a sense of privacy. By day, opening it up doubles the size of the room.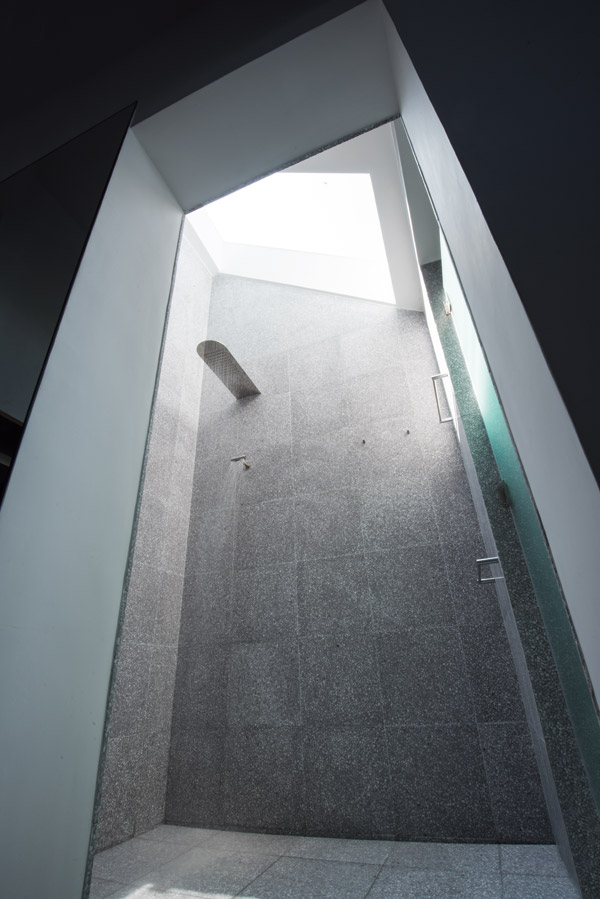 Just outside the master's bedroom, a small patio is home to a sitting area, gently surrounded by plantation. There, one might feel as though they were in a private garden, removed from what, around the time of June, is a festive celebration with blaring drums, boats, and paddles beating furiously against water.
It's not surprising that a homely haven like this exists; it's surprising that it sits untouched in the middle of the action, a building by a white wall unseen to the crowds that gather regularly. It's not unlike a house you've been frequenting for other people – before realising it's a gem worth your keeping.
This story was originally published in our October 2018 issue as 'Beachside Treasure.' Get acquainted with Hong Kong's best designers in Designer Profiles, and grab a copy of our 38th Anniversary October issue, on newsstands now.
The post Inside the 3,000sqft Stanley home of a property firm owner appeared first on Home Journal.