A balmy holiday abode is a sacred sanctuary to treat yourself to a well-earned time out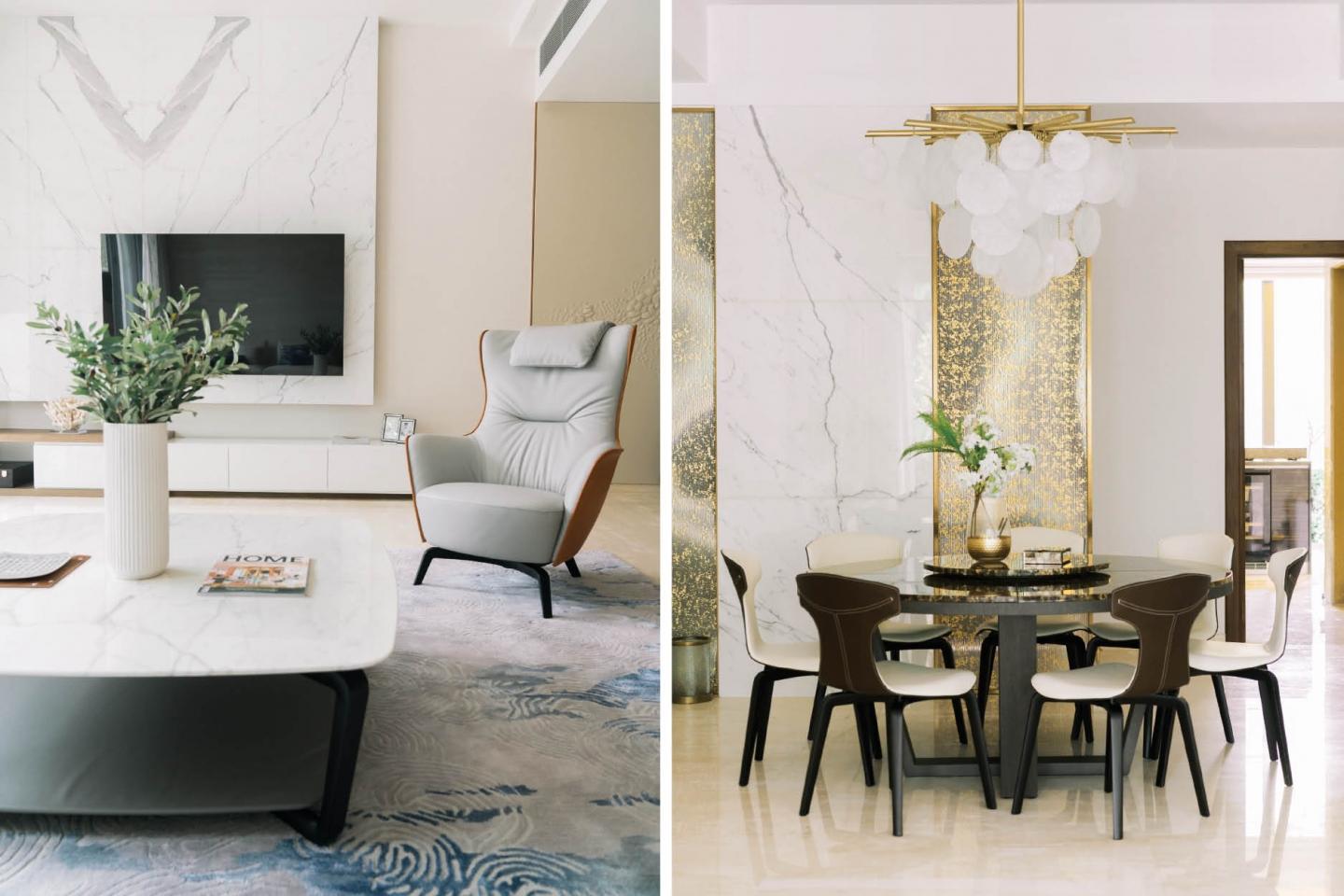 As we arrive in the tranquil Stanley neighbourhood where a successful professional's holiday retreat quietly sits, we're instantly greeted with a verdant view and a gentle breeze – and that's exactly what we would expect. After all, this is her personal temple to unwind and isolate herself from all the daily hassles. And for a discerning tastemaker like the homeowner, her second home in the city should be as spectacular as her primary living space, but with a slightly different aesthetic interpretation.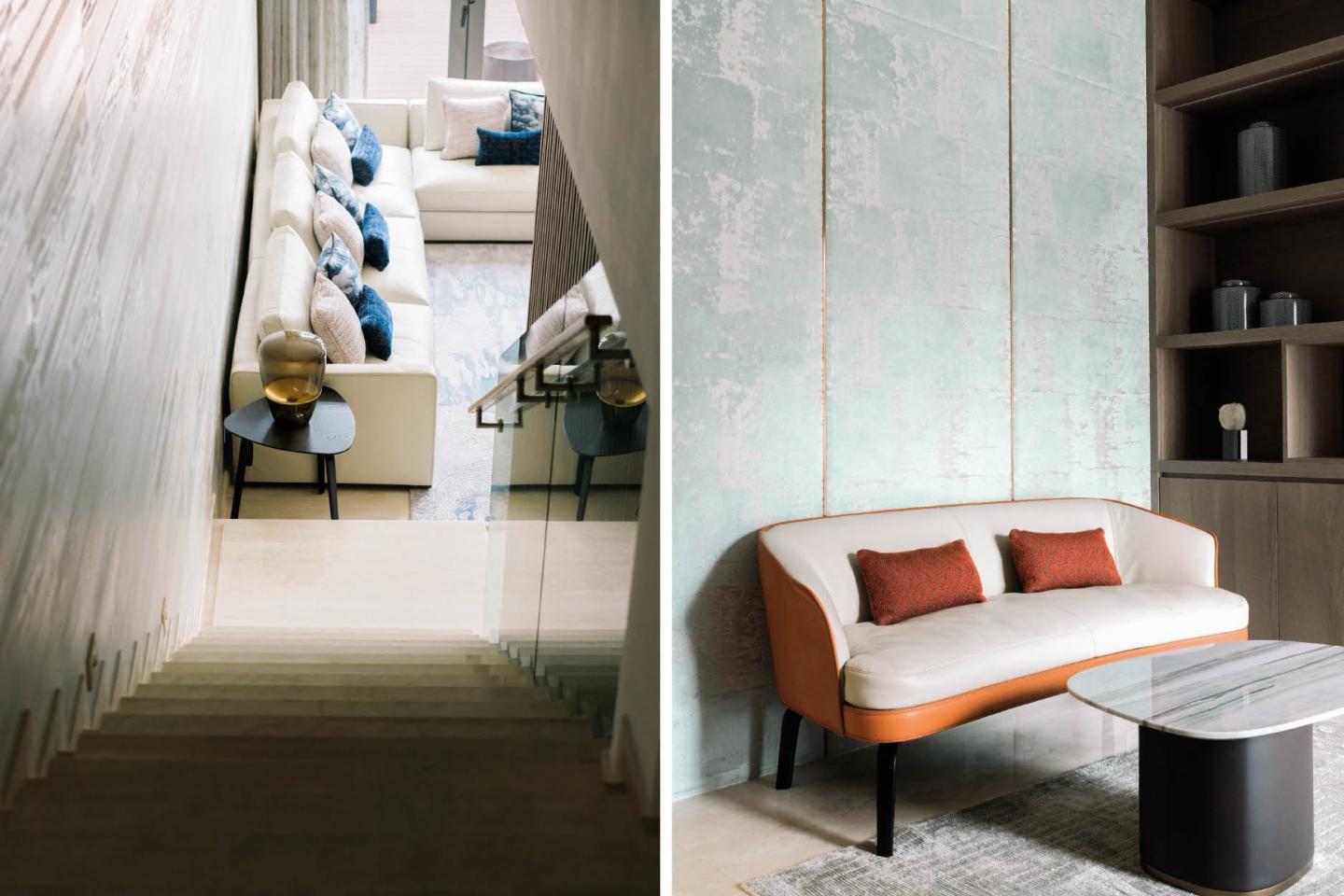 When the lady of the house envisioned a bright and comfortable home for herself, she enlisted Sai Sai, designer and director of Hong Kong-based interior and design practice Møft Studio, to bring her dream to life. Famed for her minimalist beauty and sophisticated direction towards spatial designs, Sai Sai specialises in interweaving inviting environments with great attention to detail and exceptional craftsmanship, all of which resonates with her clients' personalities.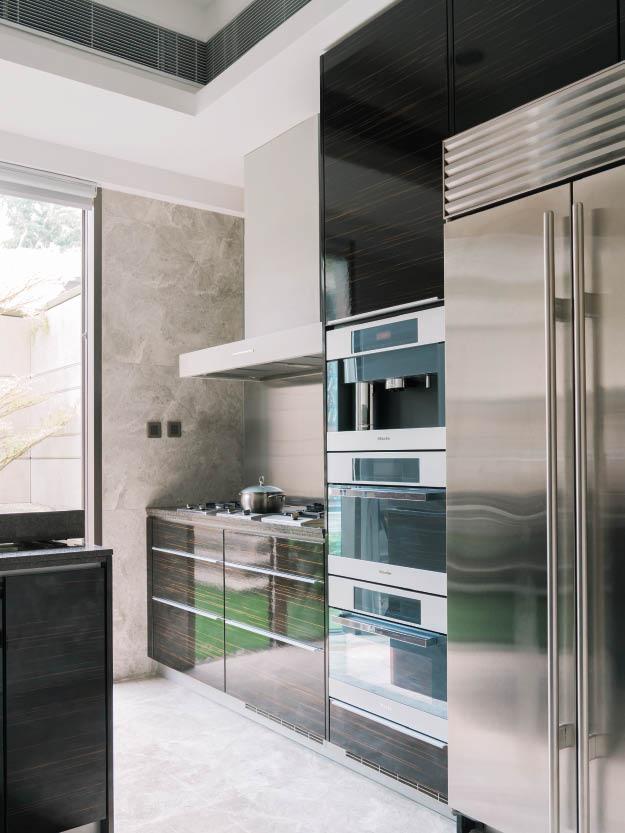 "The homeowner travels a lot for meetings and speeches, so it was important for me to realise a relaxing, pleasant atmosphere imbued with a dose of elegance for such a successful modern woman," explains Sai Sai of her approach to the spacious three-floor house. "She adores graceful feminine aesthetics, and that encouraged me to take the plunge to apply a wealth of soft furnishings, light colour palettes, and touches of ocean blues to curate a delightful environ."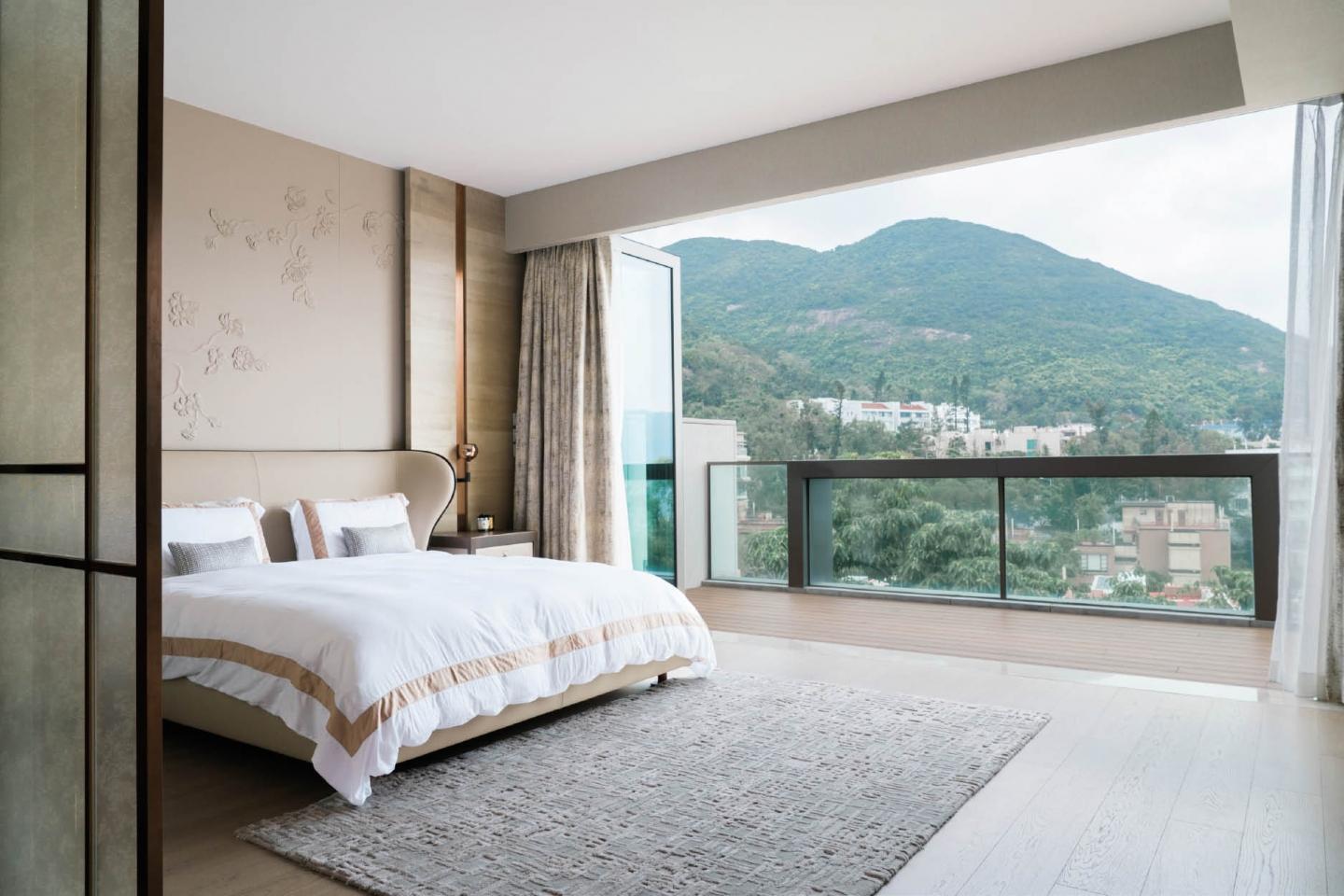 An L-shaped sofa and dining table by B&B Italia dominate the social hub where the homeowner can spend quality time with friends and family, while a breathtaking suspension lamp from British manufacturer CTO Lighting hangs above the dining table. To add another layer of appeal to the decor scheme, a wide range of elegant textiles, fabrics, and wallcoverings from Coltex Furnishing are littered around the home.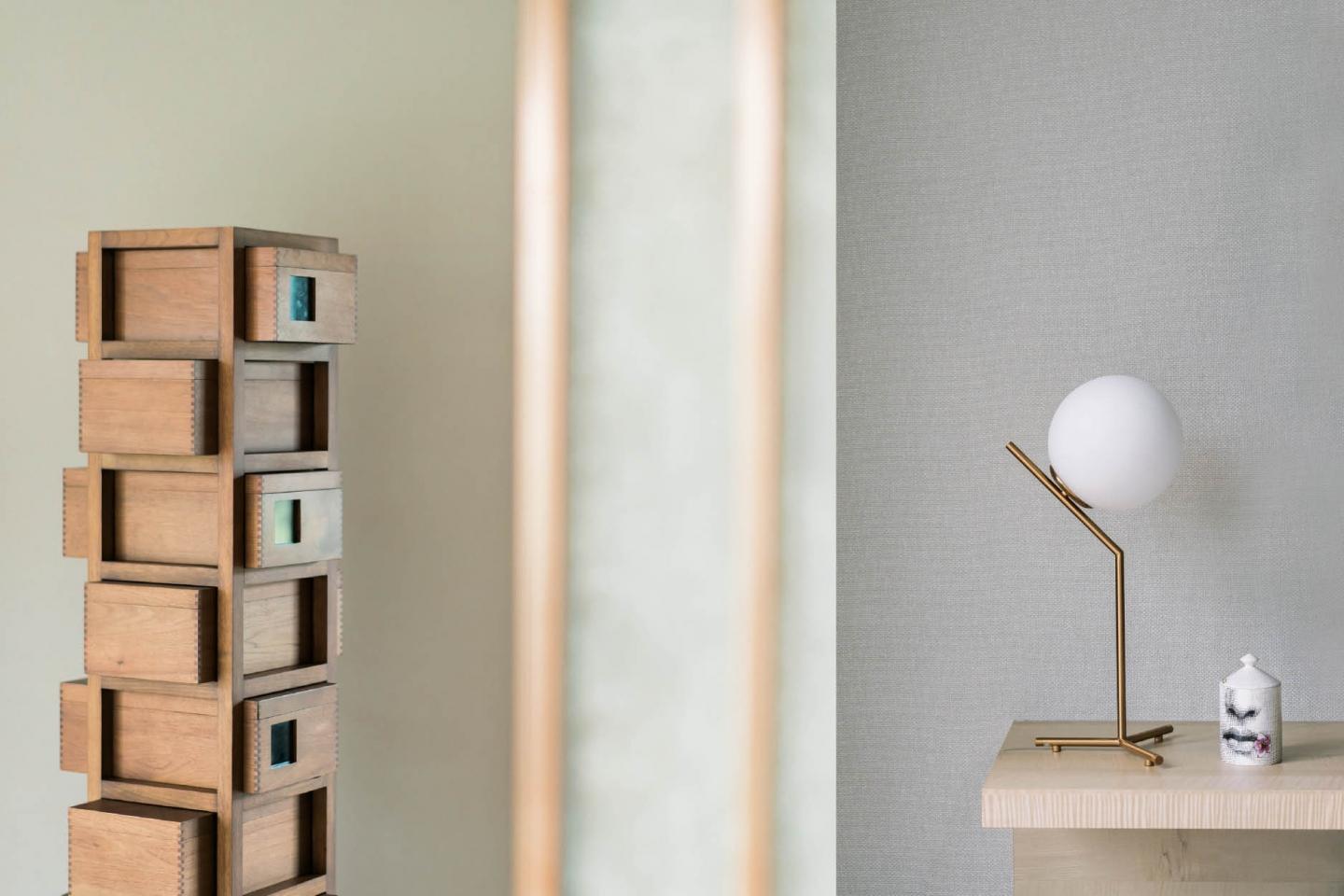 "Cally [Chan, the creative director of Coltex] and I were introduced through my designer friend," recalls Sai Sai of their long-standing collaboration. The feature wall of the dining area, for example, is highlighted by a dynamic scene depicting moving feathers made of faux leather and velvet that's designed by Coltex, providing a subtle hint to guide the visitors through the entrance to the entertaining area. Another highlight is the unique wallcovering behind the spacious seating area. "Inspired by the luxurious walls at Chanel shops, I wanted to recreate a wallcovering that mimics the shimmering yet refined look of pearls," says Sai Sai. "Cally was amazing in that she could satisfy all my wishes and supply a hand-painted wallpaper from Callidus Guild, the artist who custom-designed the exact wall I was coveting."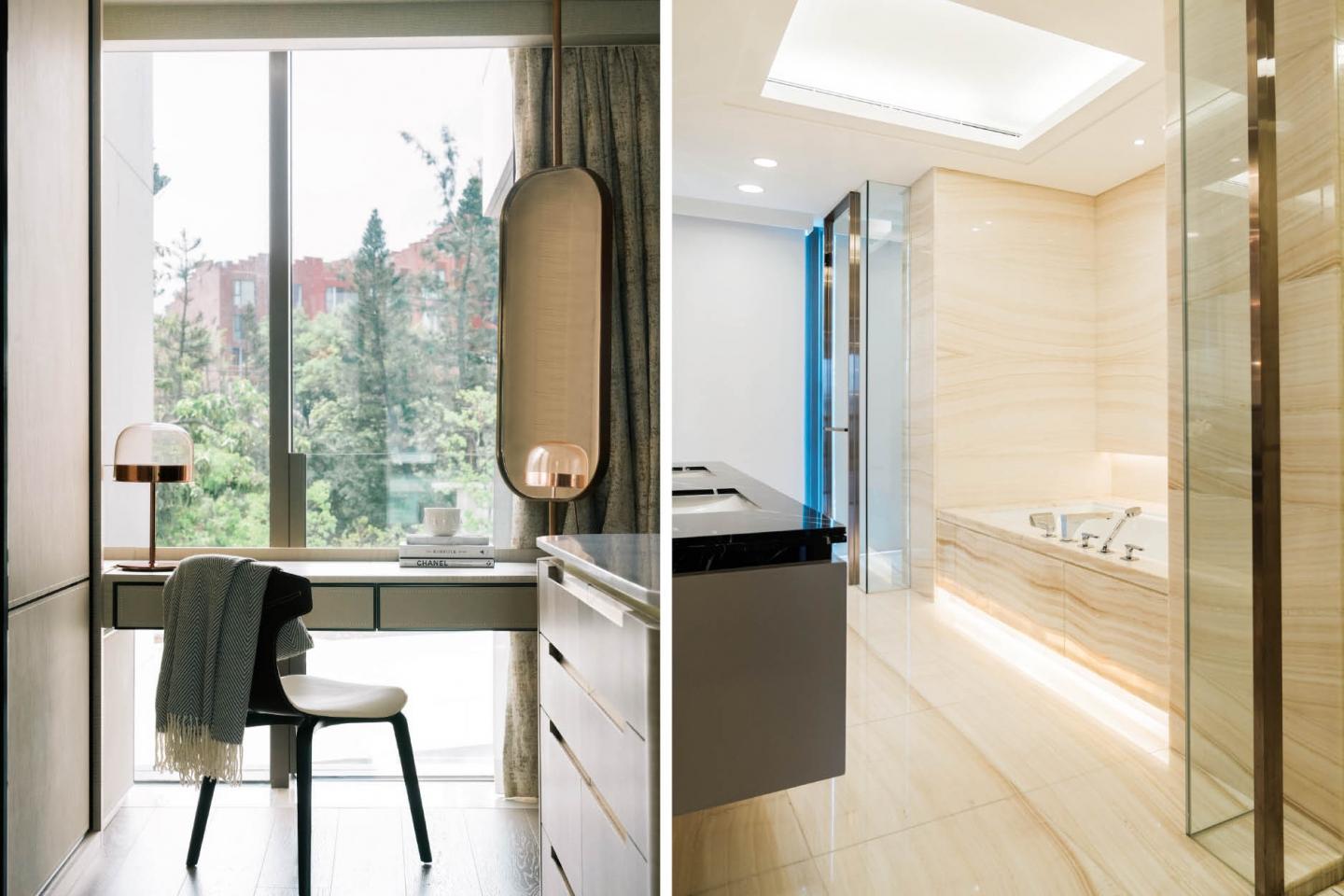 By ensuring a distinctive texture and look is applied throughout the interiors, Sai Sai has painstaking curated an oasis – one where nothing feels over-produced, and where the globetrotting professional is eager to linger during her downtime and enjoy life.
Art Direction: May Lau
Photography: Sunfai Ng
See more: Bucolic Dream: A Beachfront Oasis Along Sydney's Palm Beach