This house in India featuring striking architecture steps up its effort to make sustainability a way of living.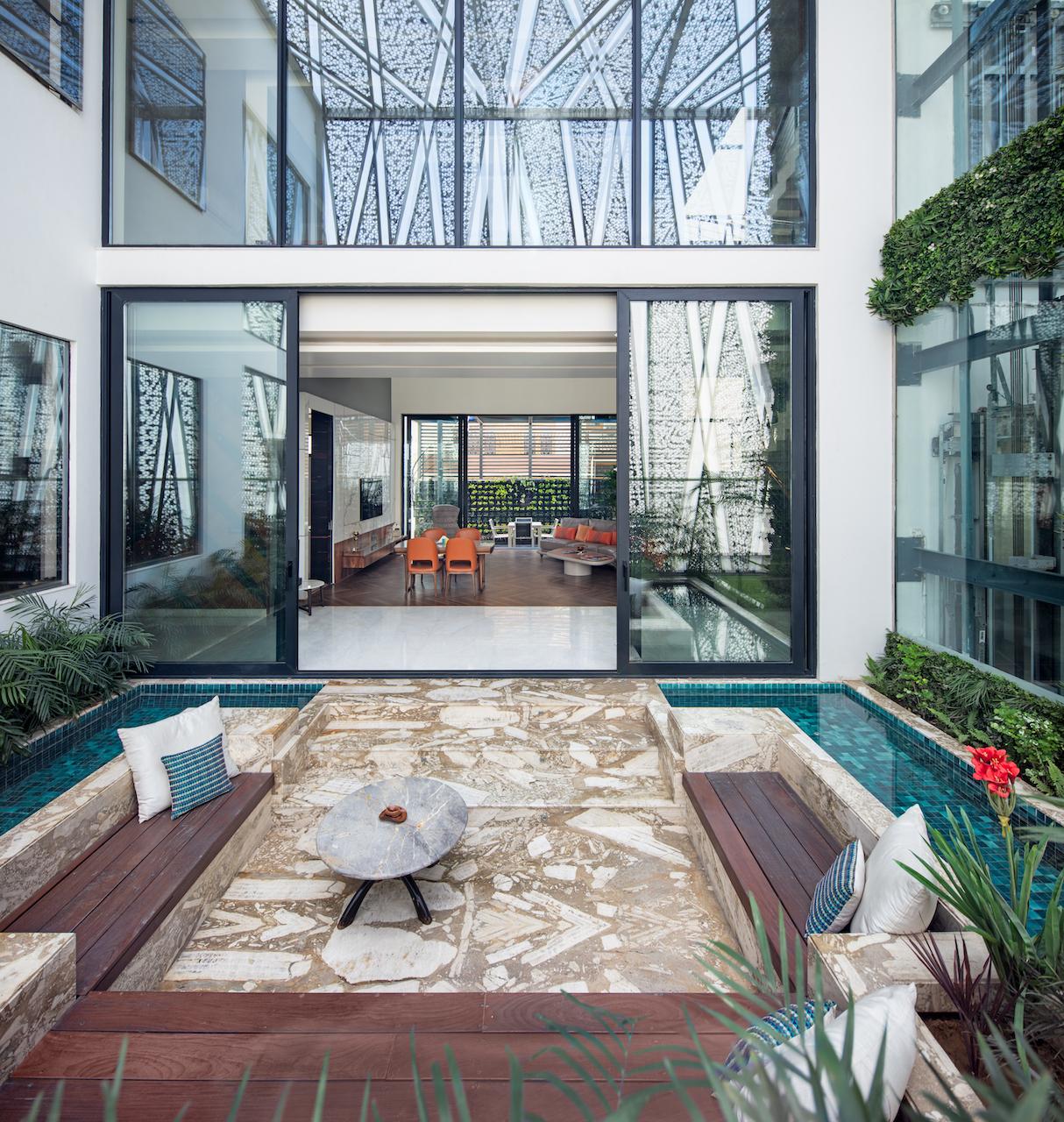 Global warming is a pressing challenge that urgently requires the active participation of all civil society actors. In the architecture and interiors industry, designers are too striding towards sustainability with ecological practices implemented while designing living spaces. An example is the Cantilever House located in Raj Nagar, part of the National Capital Region of Delhi.
Home to a family of four, the name 'Cantilever House' is derived from a dominant part of its architectural form: a cantilever, supported only on one end and firmly attached to the base block, jutting out horizontally over the landscaped garden.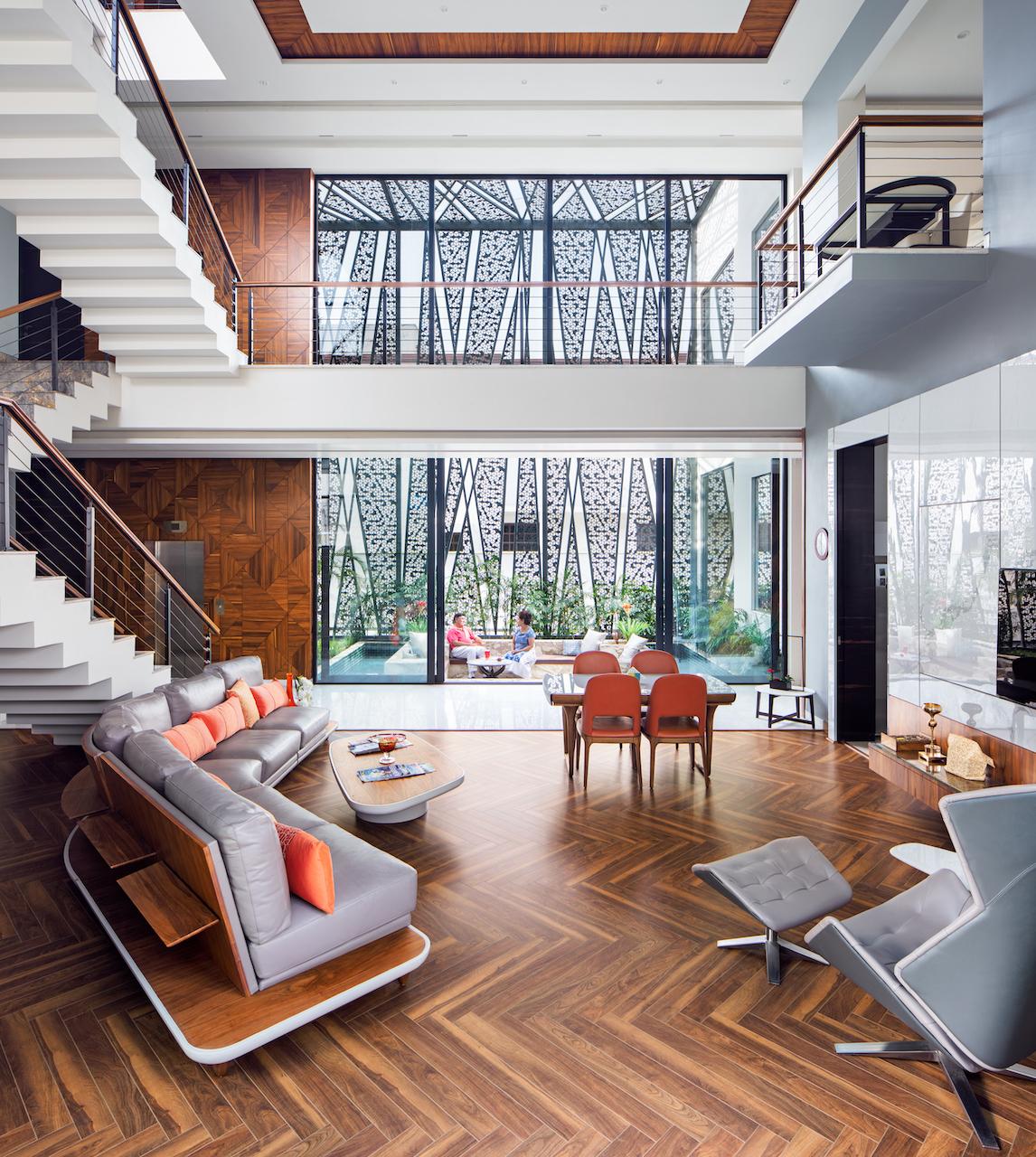 Designed by ZED Lab, a Delhi-based, research-driven and interior design studio specialising in net-zero energy buildings, the house employs a series of mechanisms that minimise resource consumption and the building's environmental impact, while responding to its residents' affinity for the outdoors.
The layout is designed to fit the humid subtropical North Indian climate. One of which is the use of passive cooling techniques to control heat gain within and around the property, and by drawing energy from renewable resources. The double-height lobby, flanked by the summer court on the north and the winter court on the south, aims to optimise airflow at all times; whereas the north face is glazed to admit diffused daylight and prevent heat gain.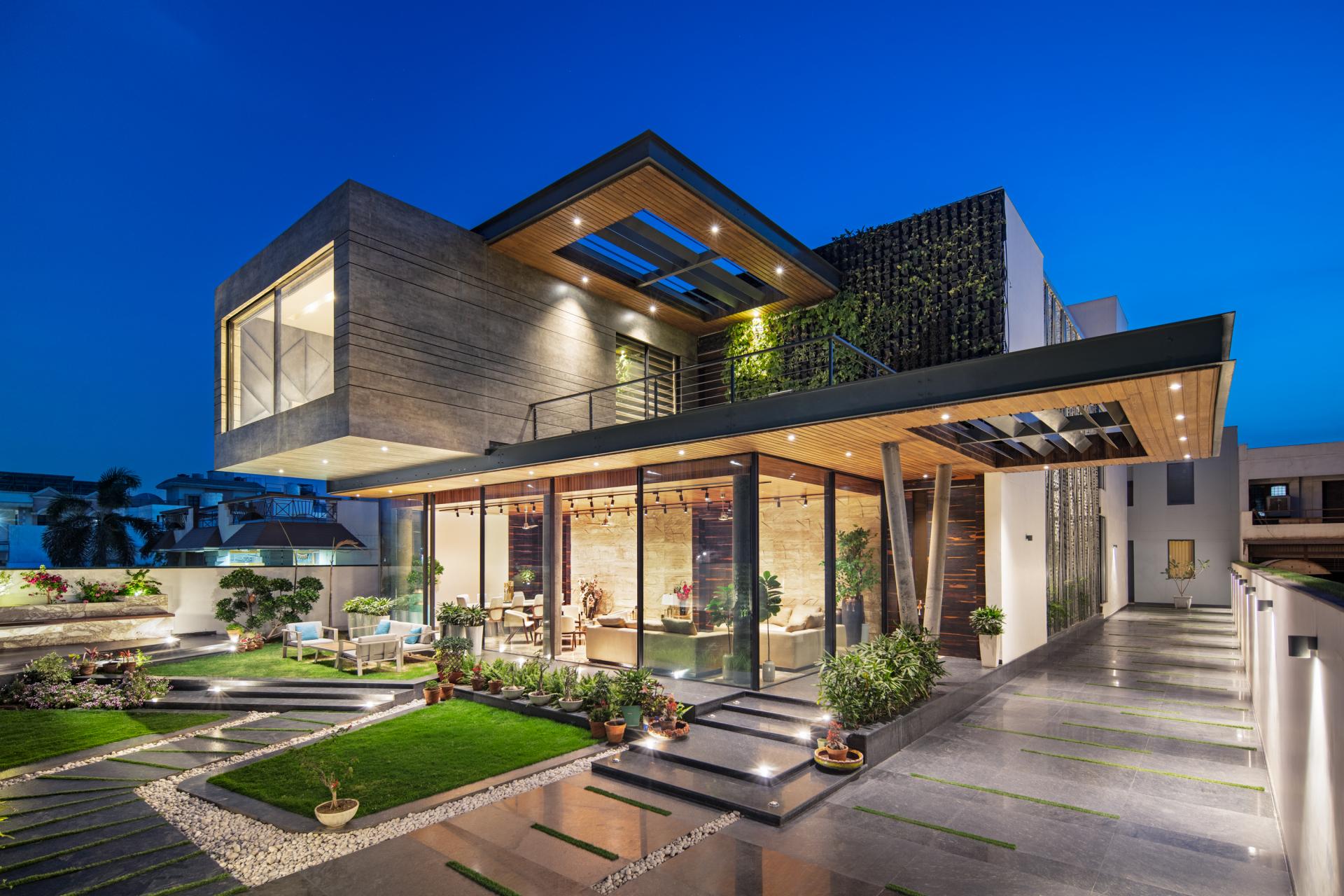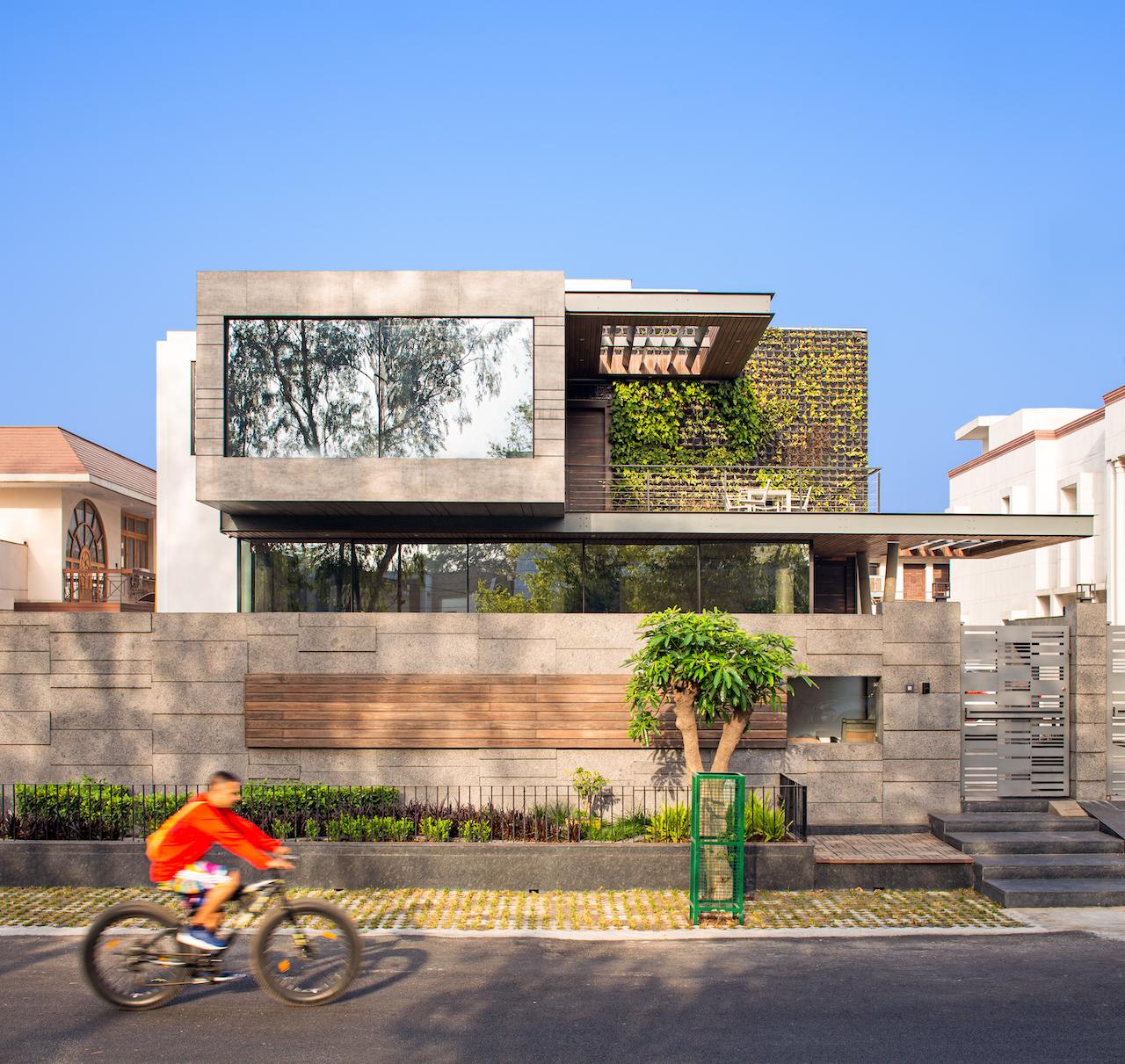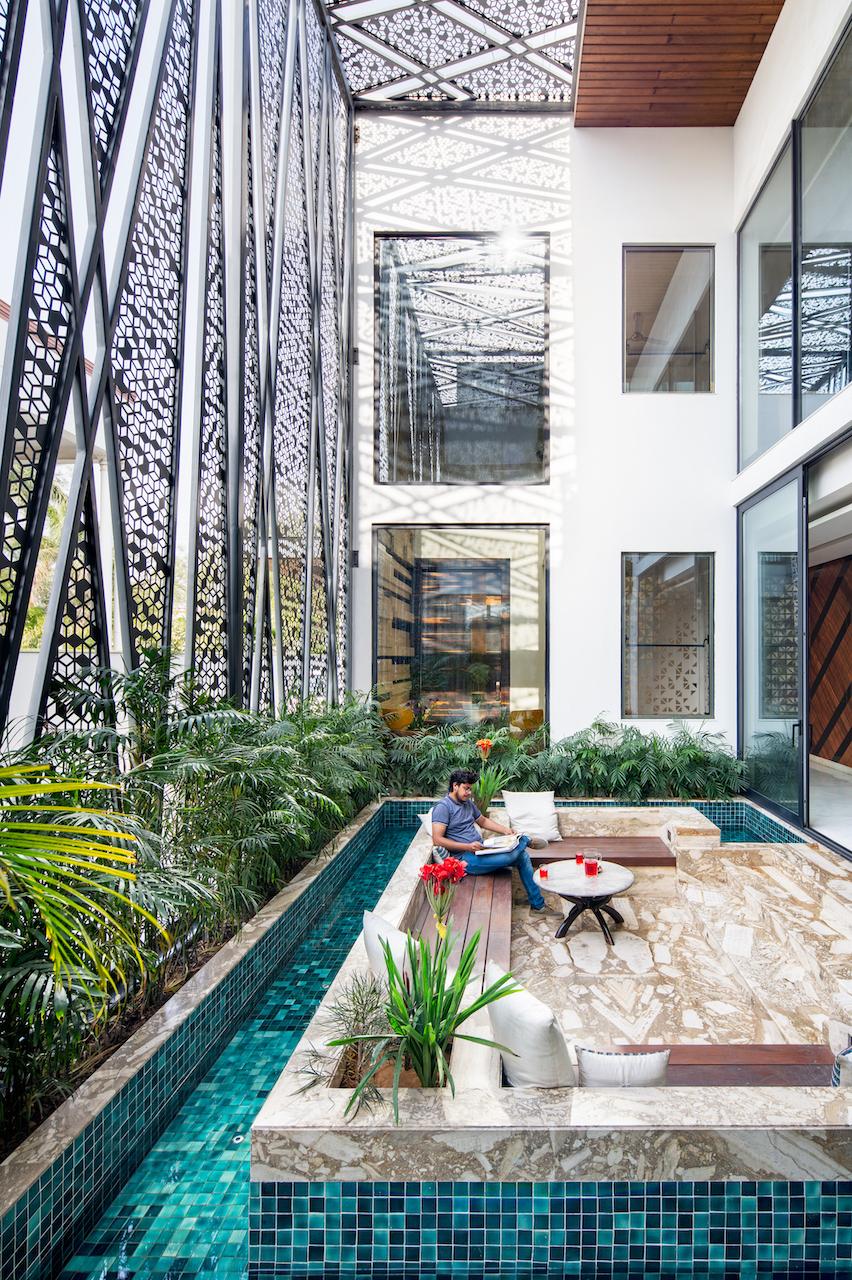 Another ingenious design is perhaps the integration of landscape features to construe a cool microclimate for the residents. The water court on the north serves as a heat sink to transfer the heat to fluid form. In tandem with the profusion of plants and vertical garden, one will feel neither too cold nor too warm when living in the property.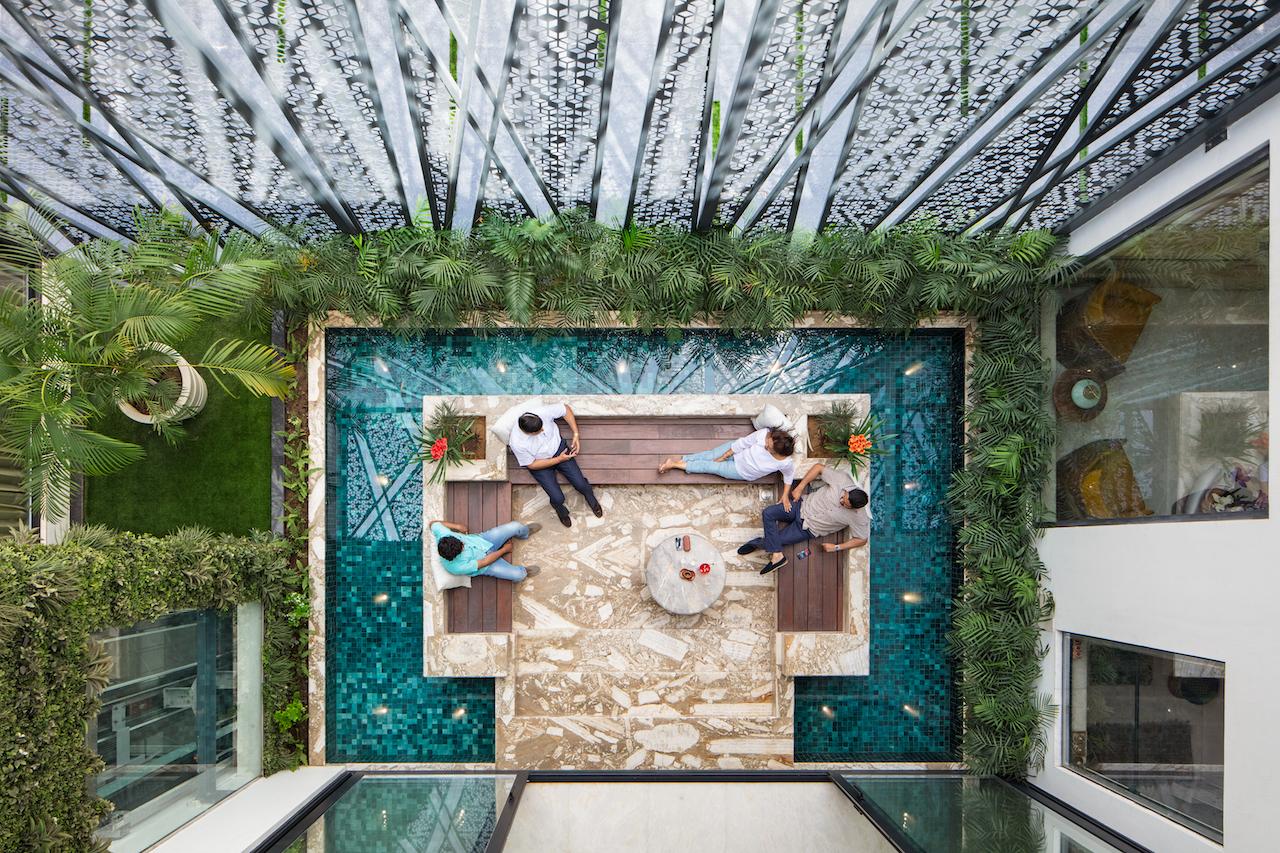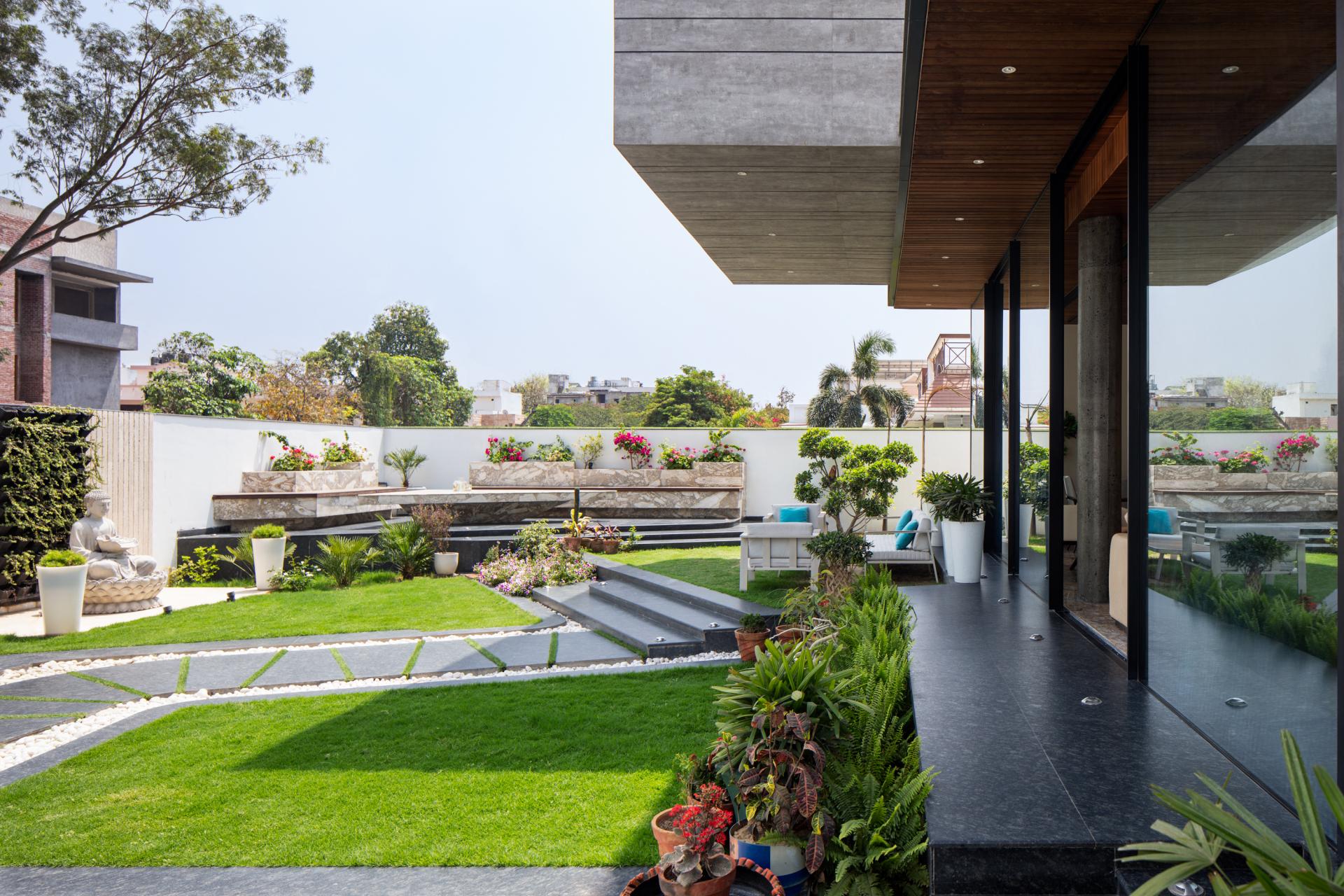 Looking at the interiors, the house is serene and cool, with a minimalistic and yet adventurous design approach. It adopts a material palette featuring varying shades of browns and greys that are juxtaposed with bright, upholstered furniture and decor elements, adding vibrancy and liveliness to the space.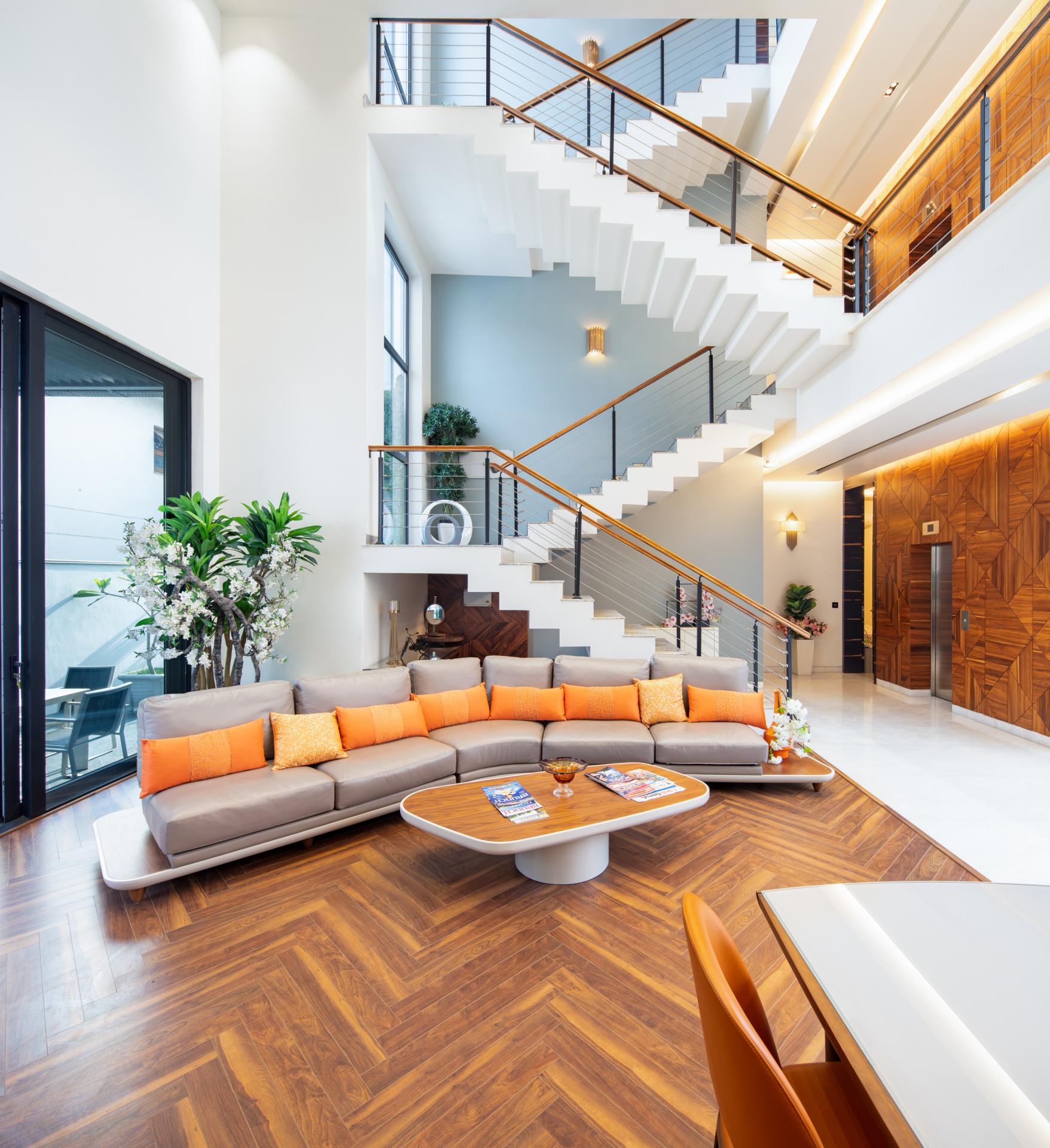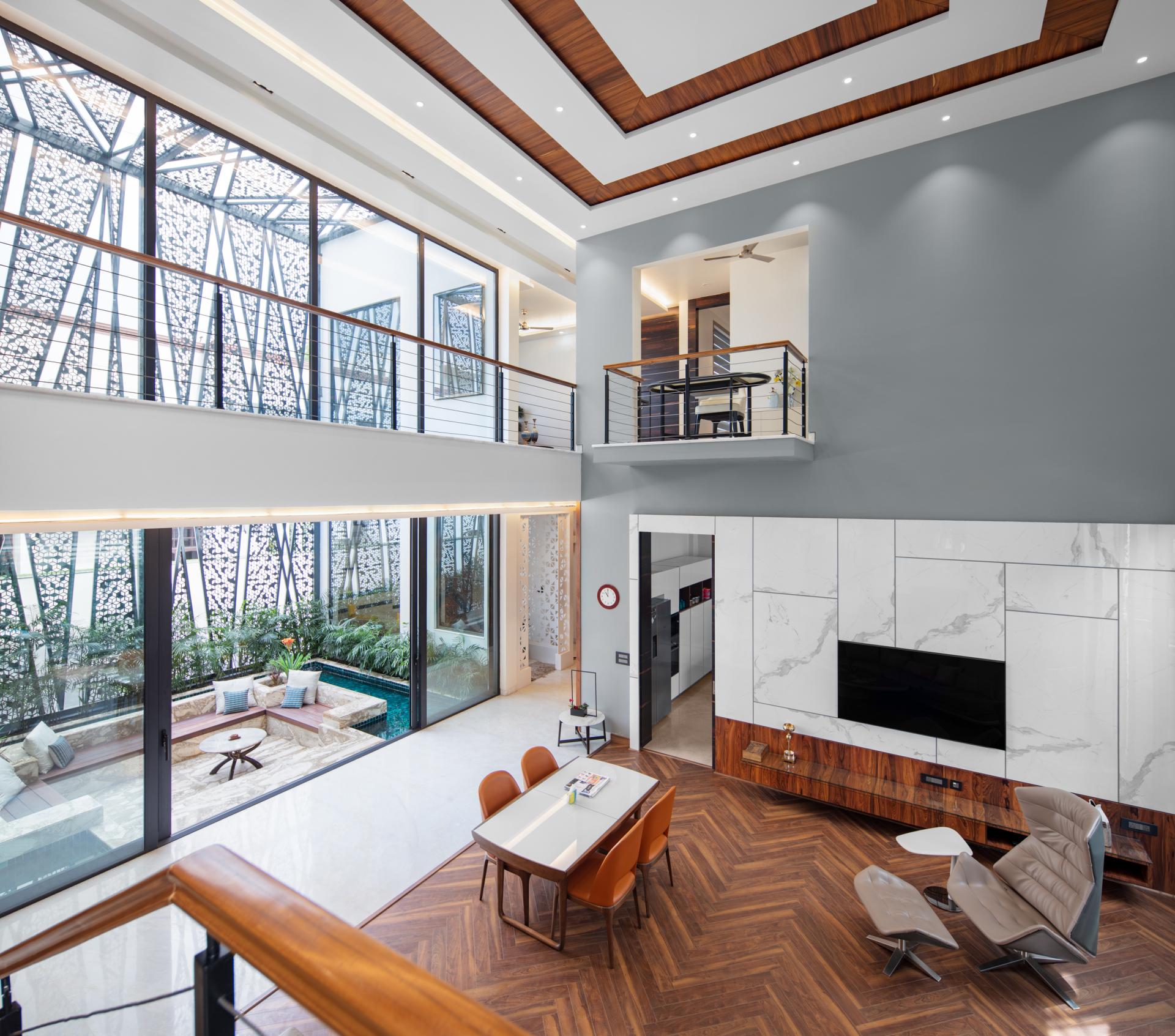 Photo Credits: Noughts and Crosses | Andre J. Fanthome