"The client is really drawn to pinks and blues; when presented with a colour, 90 per cent of the time, she would pick a pink or a blue!" shares interior decorator Lucia Tait Tolani about a recent project she executed.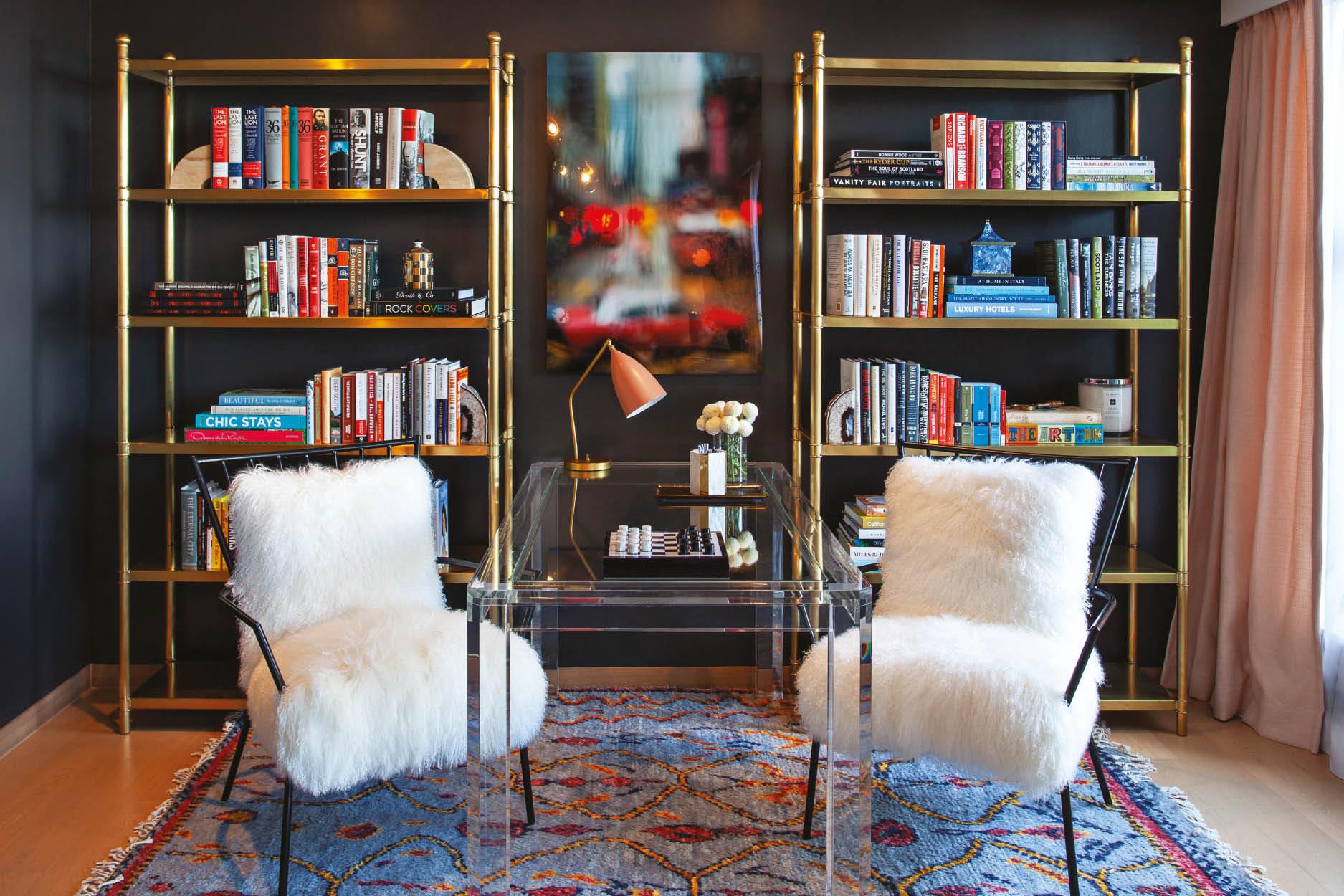 Admired for her polished and tasteful take on interiors, as well as her daring and adept use of colour, it's unsurprising that Lucia was enlisted by a hard-working expatriate couple to transform their high-rise Mid-Levels apartment into a comfortable and sophisticated home for four. This stylish abode is located on a quiet residential path leading up to The Peak, which combines close proximity to Central with abundant greenery.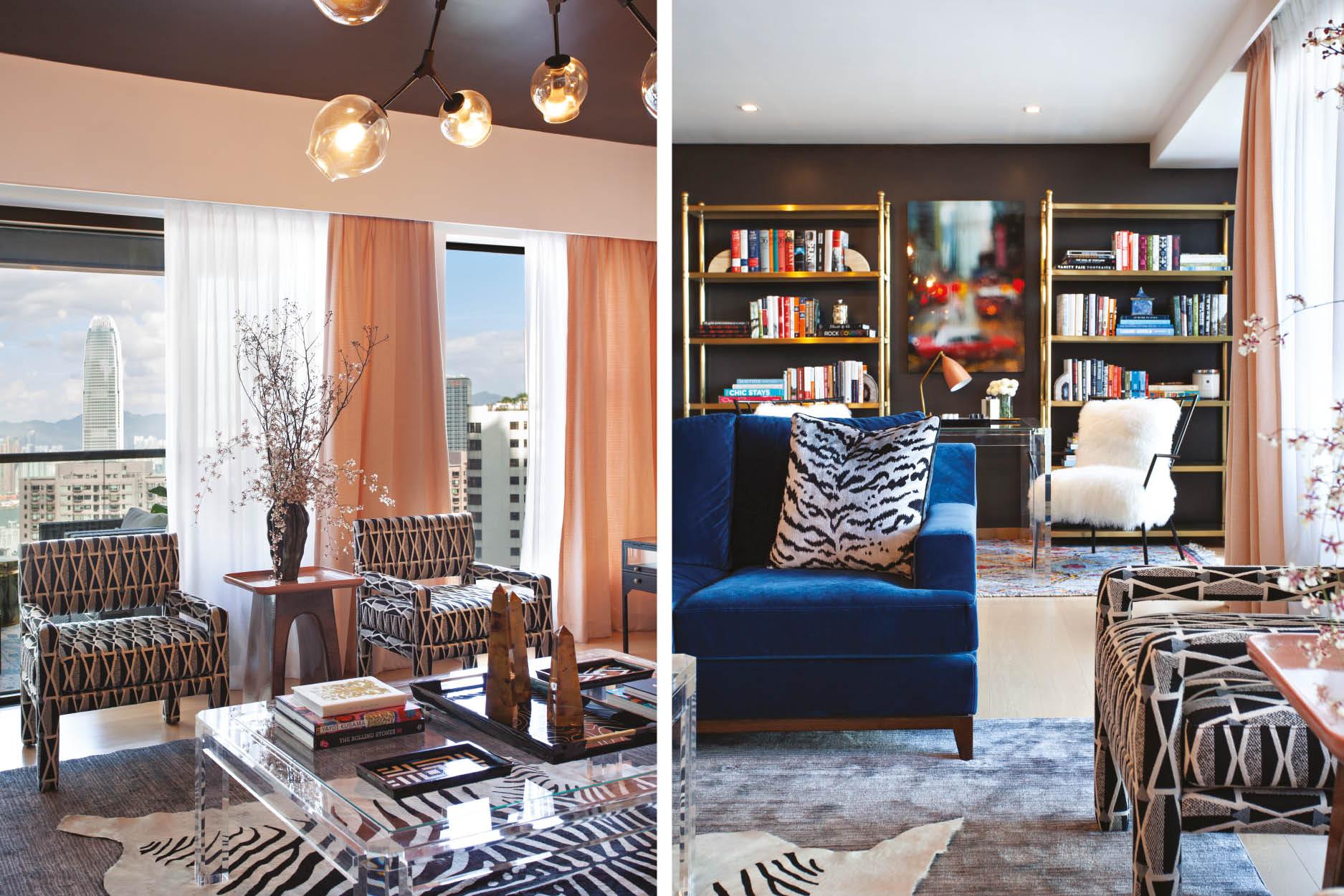 Indeed, it's a curated and artistic expression of the couple's love for colour, graphic prints and functionality. "We started with a colour palette and let the process evolve organically," says the client, who goes on to explain that an existing piece by New York-based photographer Franck Bohbot was the starting point for the scheme. "This well-loved photography piece ended up inspiring the colour palette for our home, which mainly consists of pinks, blues and blacks." As the project evolved, Lucia added light touches of gold, white and green to the colourful mix, thus adding visual depth and interest.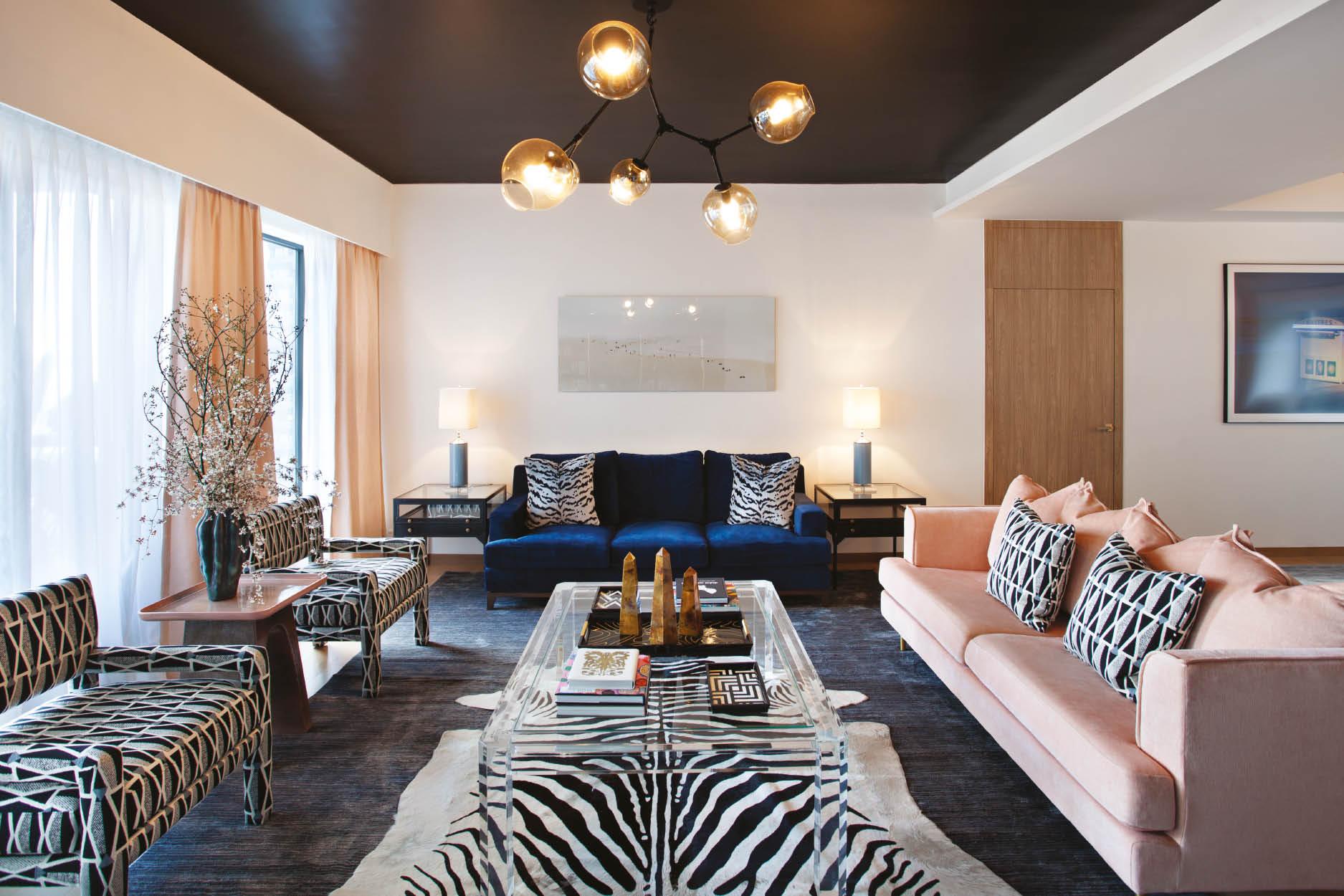 In the living room, the sumptuous royal blue and dusty pink velvet sofas contrast with punchy, bold geometric and animal prints. "I get inspiration from all different artists and mediums, so I am always drawn to graphic prints and bold colours," shares the client. Of note is the striking pair of custom Parsons-style armchairs upholstered in Gastón y Daniela geometric fabric, the faux zebra rug and the Scalamandré tiger-print velvet cushions. In order to realise the client's exact vision for the home, a lot of the furniture pieces were custom-made. "I liked the amount of custom pieces we ended up making, which were mixed with items from established brands and vintage sources," says Lucia.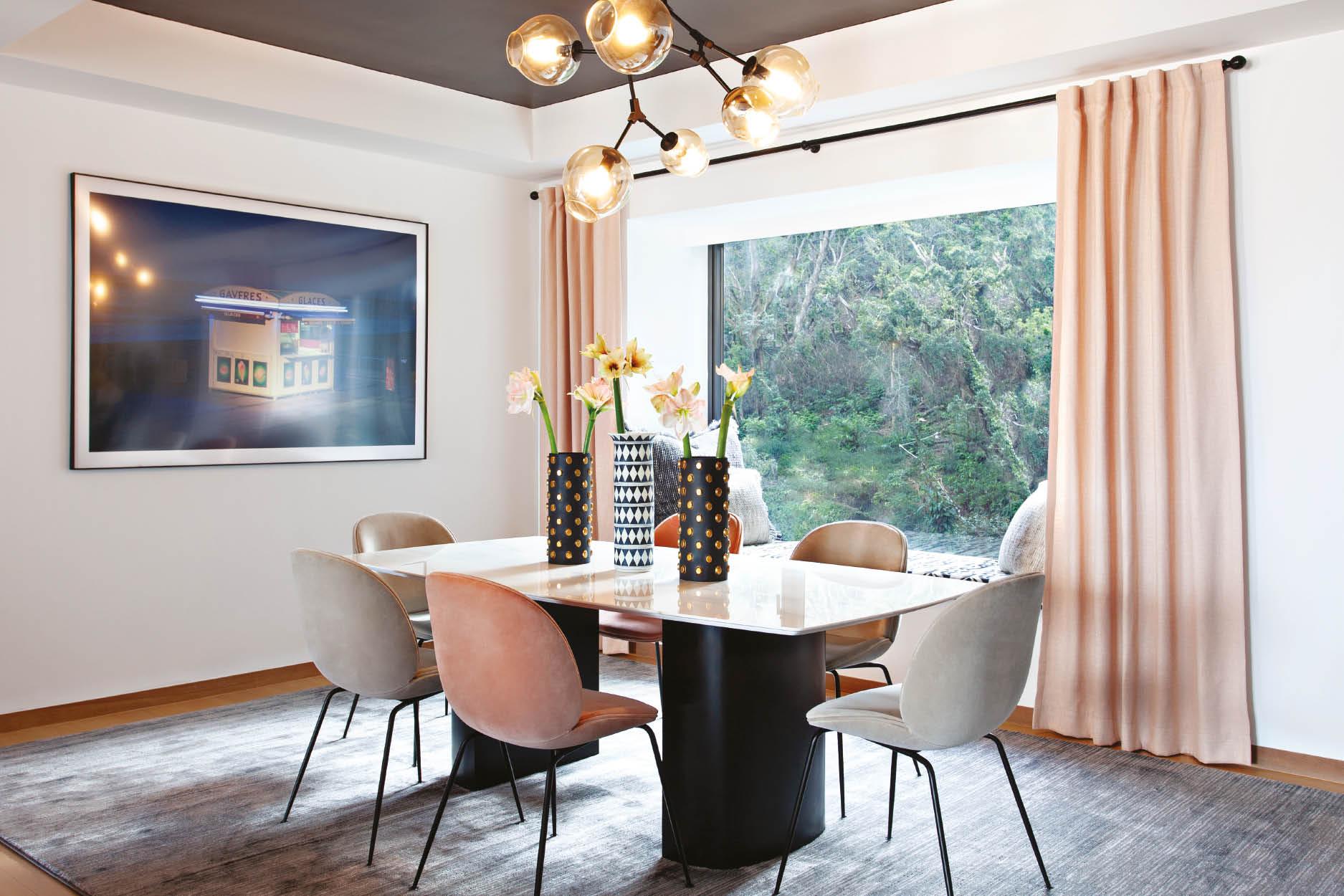 The designer's bold and confident use of colour has certainly paid off – and is much appreciated by her client. "I learned that Lucia is always right! For example, I was nervous about painting our ceilings black – and even more nervous about my husband's reaction! – but now I can't imagine our home any other way," admits the client. The jet-black semi-gloss ceiling in the living room is certainly not for the faint-hearted, but the final result is undoubtedly spectacular, and adds a dose of spatial and dramatic focus to the space.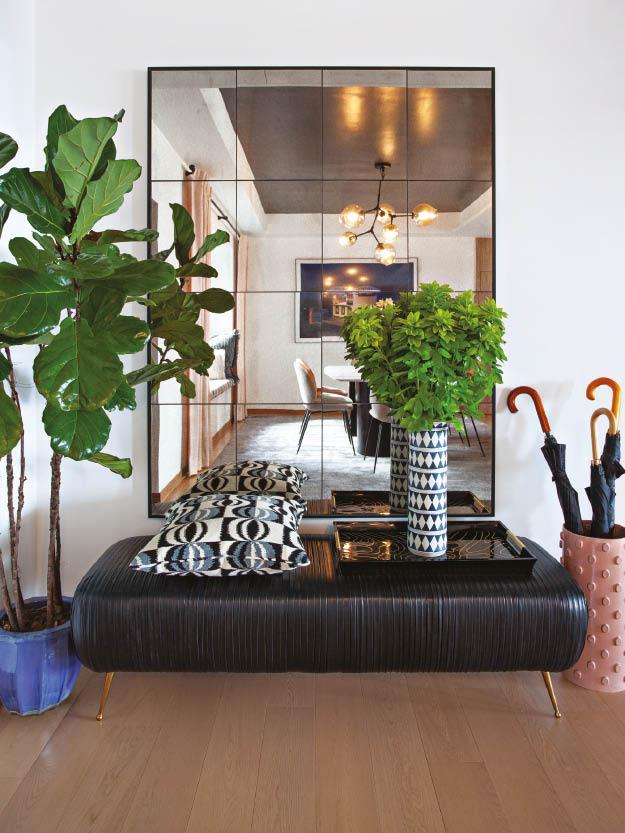 When asked about her favourite spaces in the home, the client chooses two that blend form and function. "I love our office nook and my daughter's nursery – both have a very unique sense of style but also remain extremely functional." The nursery is a beautiful sanctuary for the couple's young daughter and is imbued with a sense of place against the verdant backdrop of The Peak. The Cole & Son foliage-patterned wallpaper brings the greenery indoors, and imparts a sense of calm and comfort to the room. Furthermore, soft furnishings in a gentle palette of sorbet hues add textural and visual softness to the space. For a truly bespoke look, the furniture and accessories were carefully sourced from around the world. Notable items include a vintage Murano ceiling lamp from 1stdibs, an ornate gilded mirror from Altfield and a scallop-edged Venus Chair from Soane.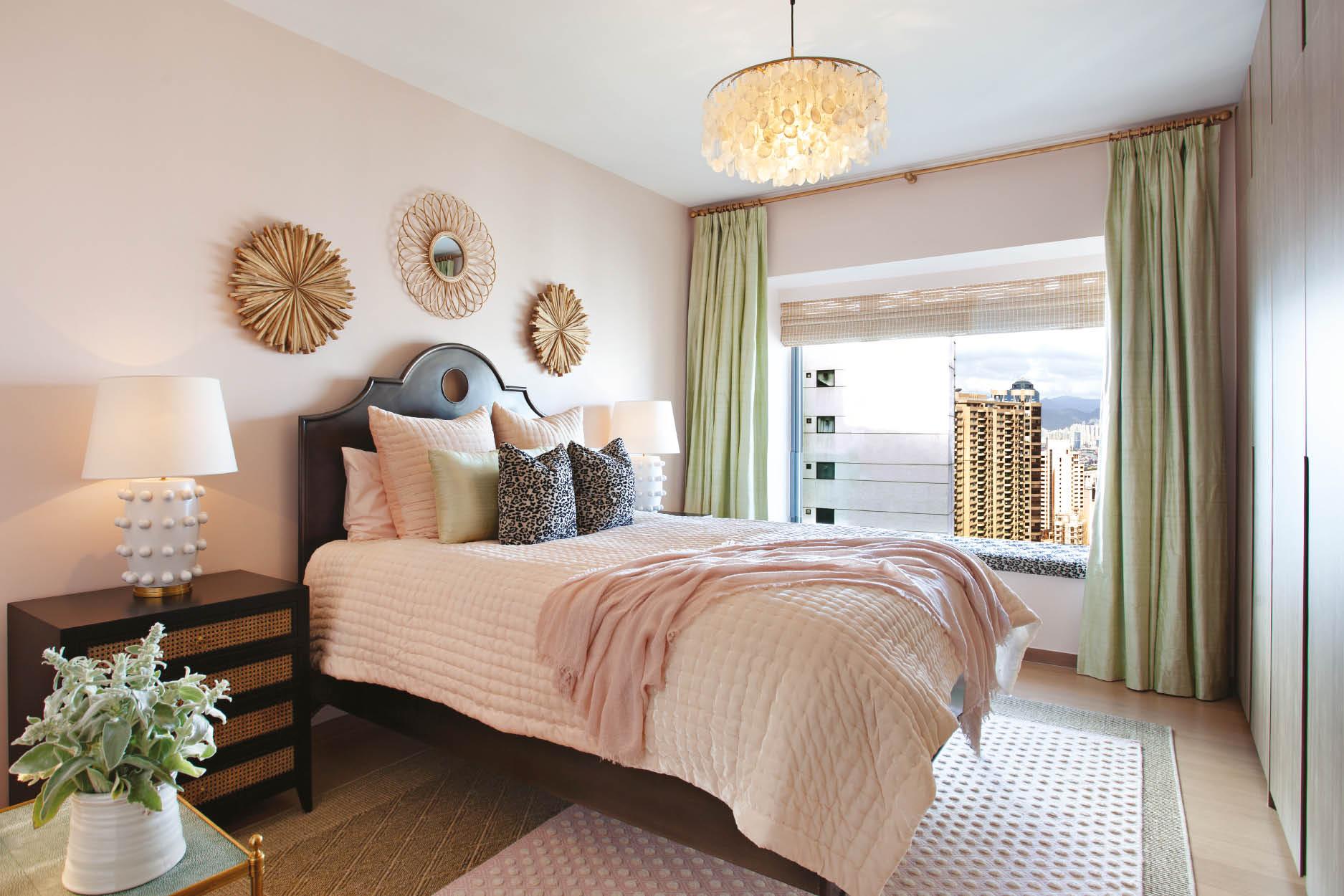 The furniture layout was an important aspect for the client – and Lucia has certainly delivered on this front. "The space needs to be efficient and uncluttered," says the client. "Lucia helped to create separate, purposeful spaces for dining and lounging that allow for conversation areas before and after dinner." Various design elements of the living room are echoed in the adjacent dining room, reinforcing the sense of flow and connectedness between the two areas. The visual connection between these spaces is presented through a similar colour palette and textiles, as well as a shared touch of dramatic flair.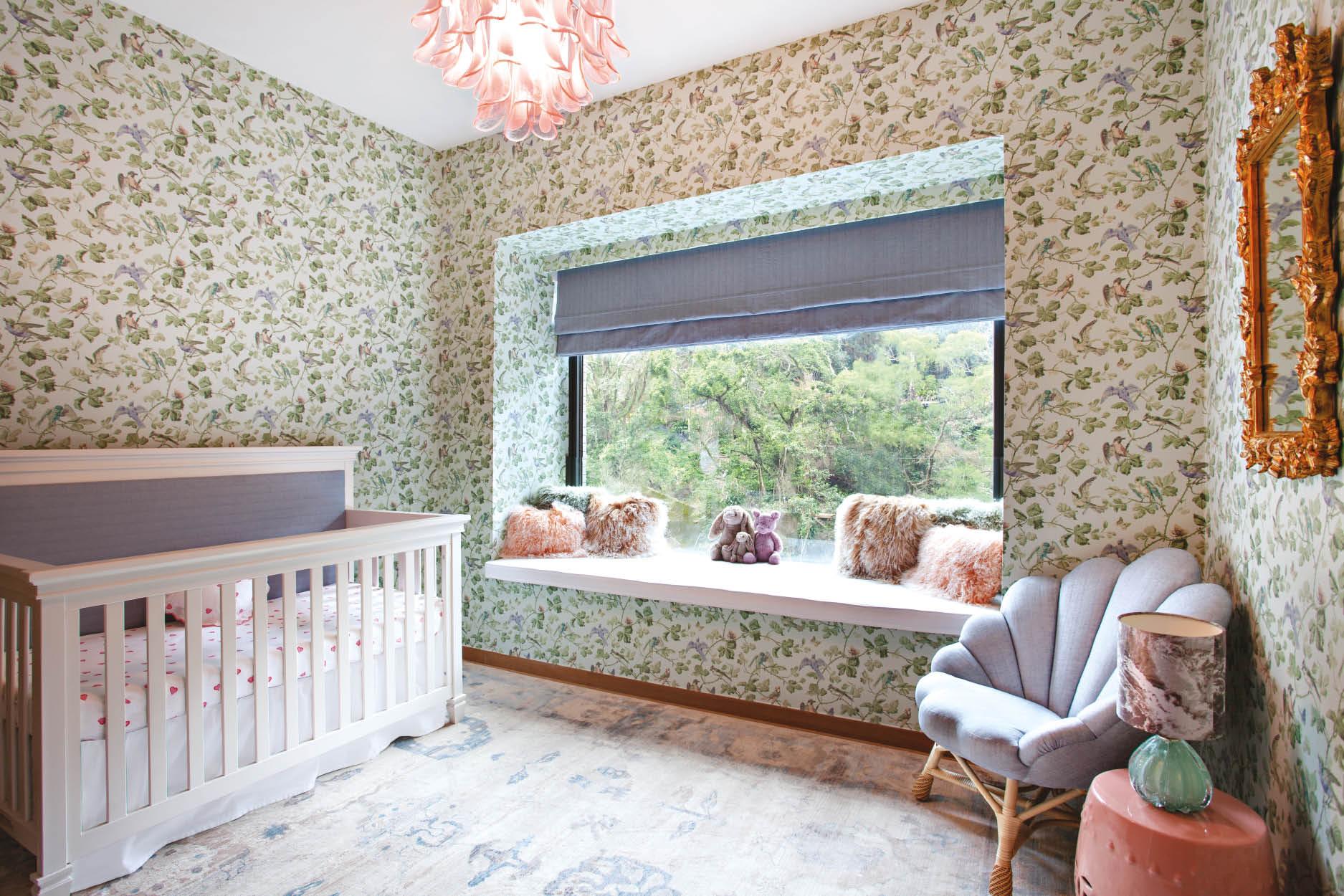 This contemporary, chic abode proves that style and substance can coexist harmoniously. The client's penchant for graphic prints and striking colours has been translated into a home that is not only aesthetically expressive, but also effortlessly meets the practical needs of her young family. "My home is peaceful, comfortable and expressive," notes the client. It seems that with a daring designer and a trusting client, the sky's the limit.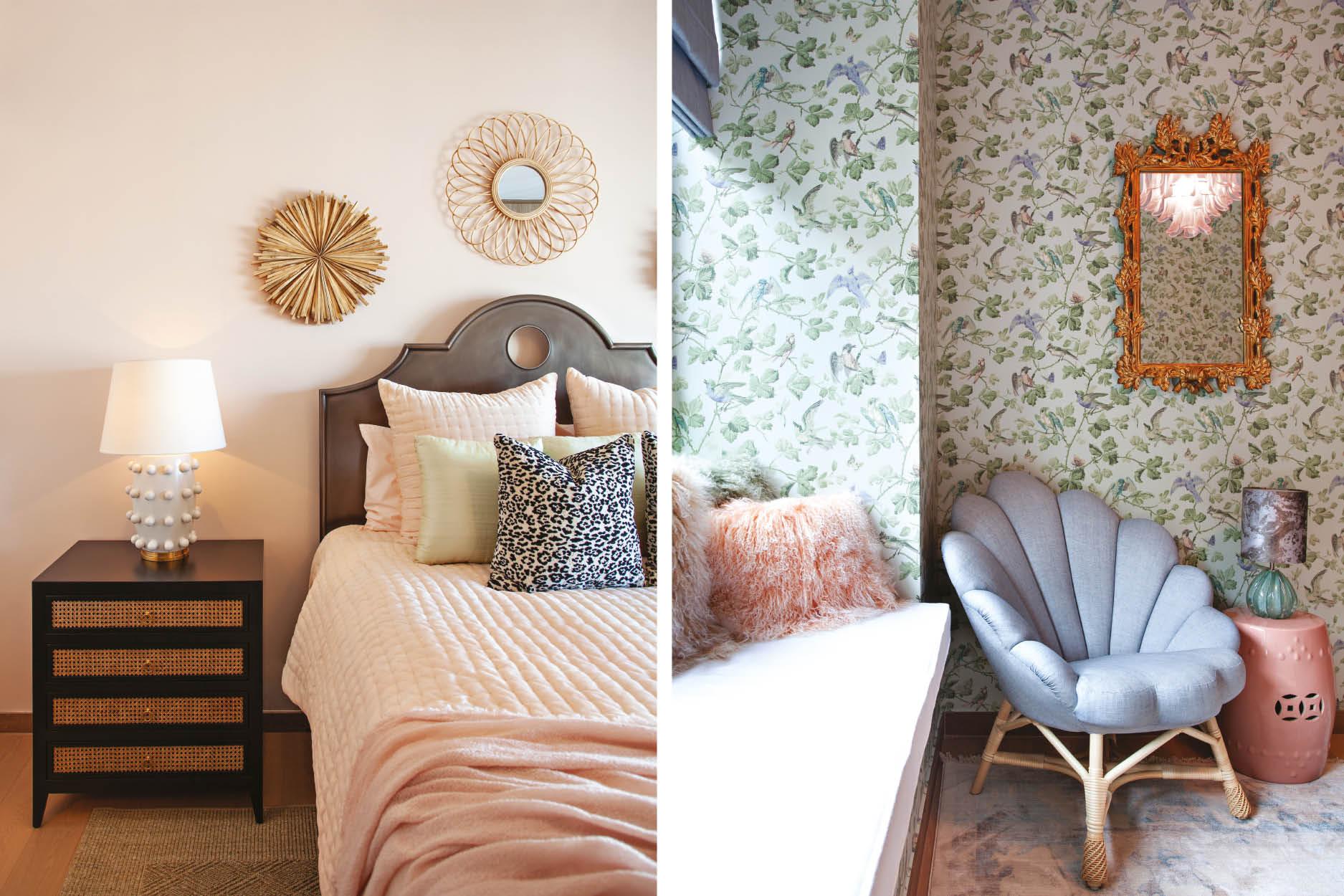 Photography: Denice Hough