This dynamic and dazzling 1,730-sq.ft. home is inspired by the film "Parasite."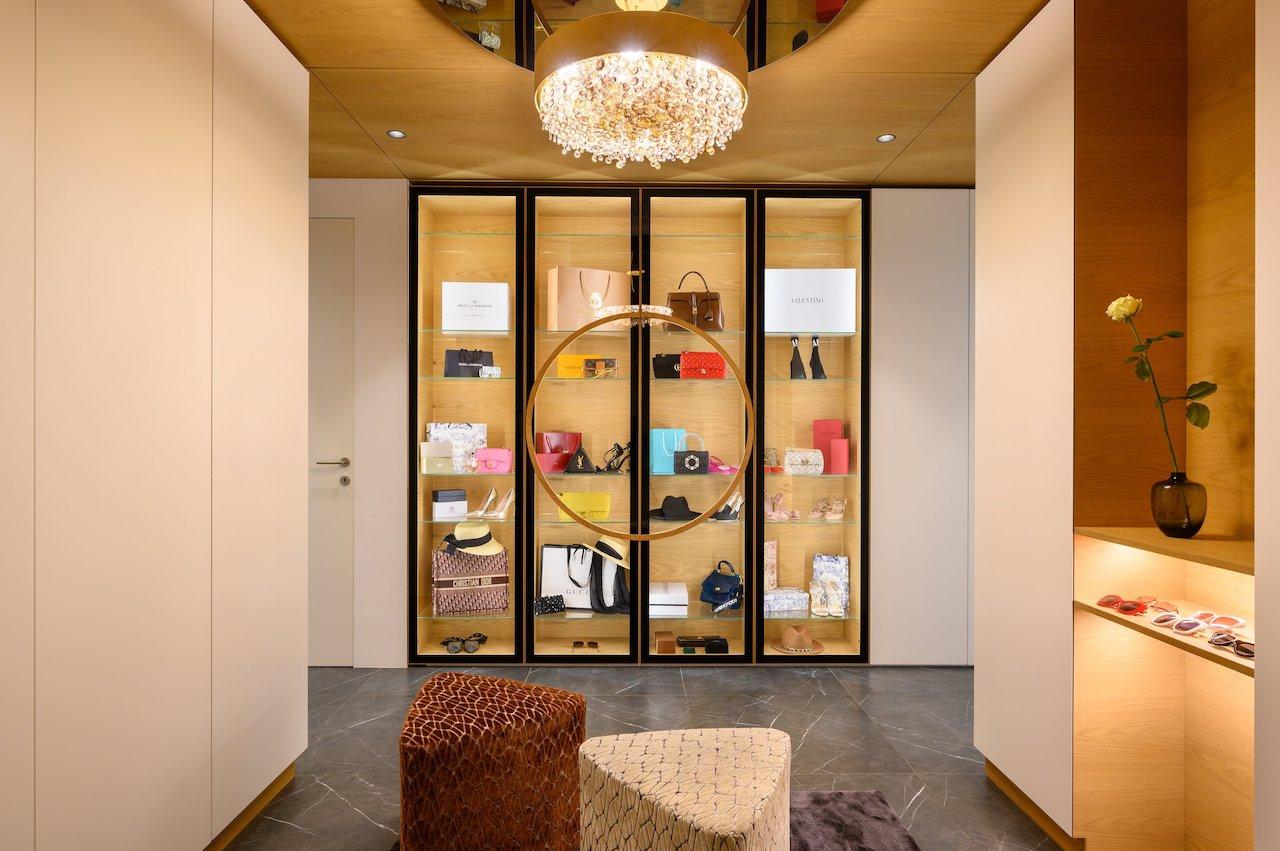 Taking inspiration from the apartment's elongated layout and lighting in the film "Parasite", GAO Architects crafts an extravagant home in Slovenija for a client who, as a social media influencer, lives a dynamic life and is constantly on the move.
The team sets out to bring beautiful clothes, objects, spaces and ambiences to the fore, balancing the charisma of the space and the client's lifestyle with the wooden ceiling, rattan and velvet elements, delicate curtains, among other accessories.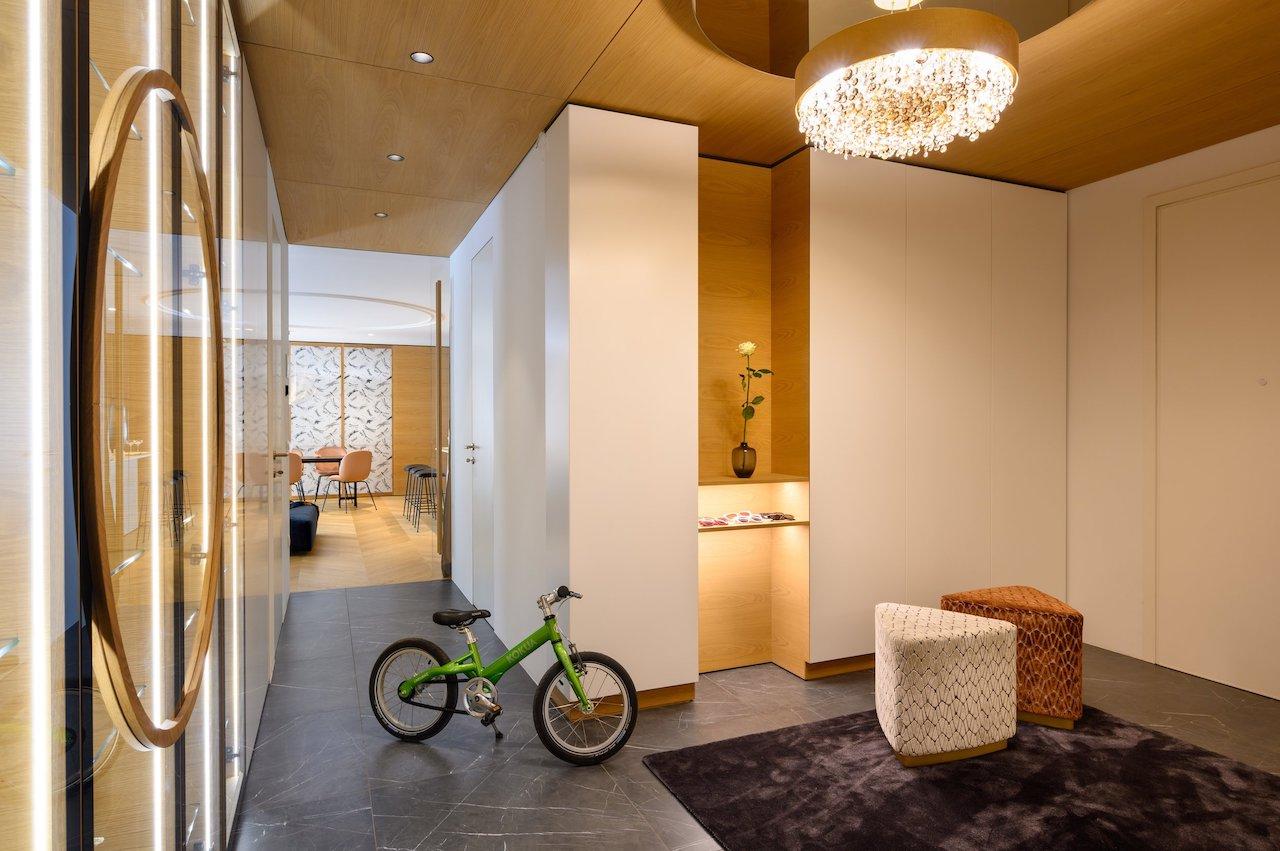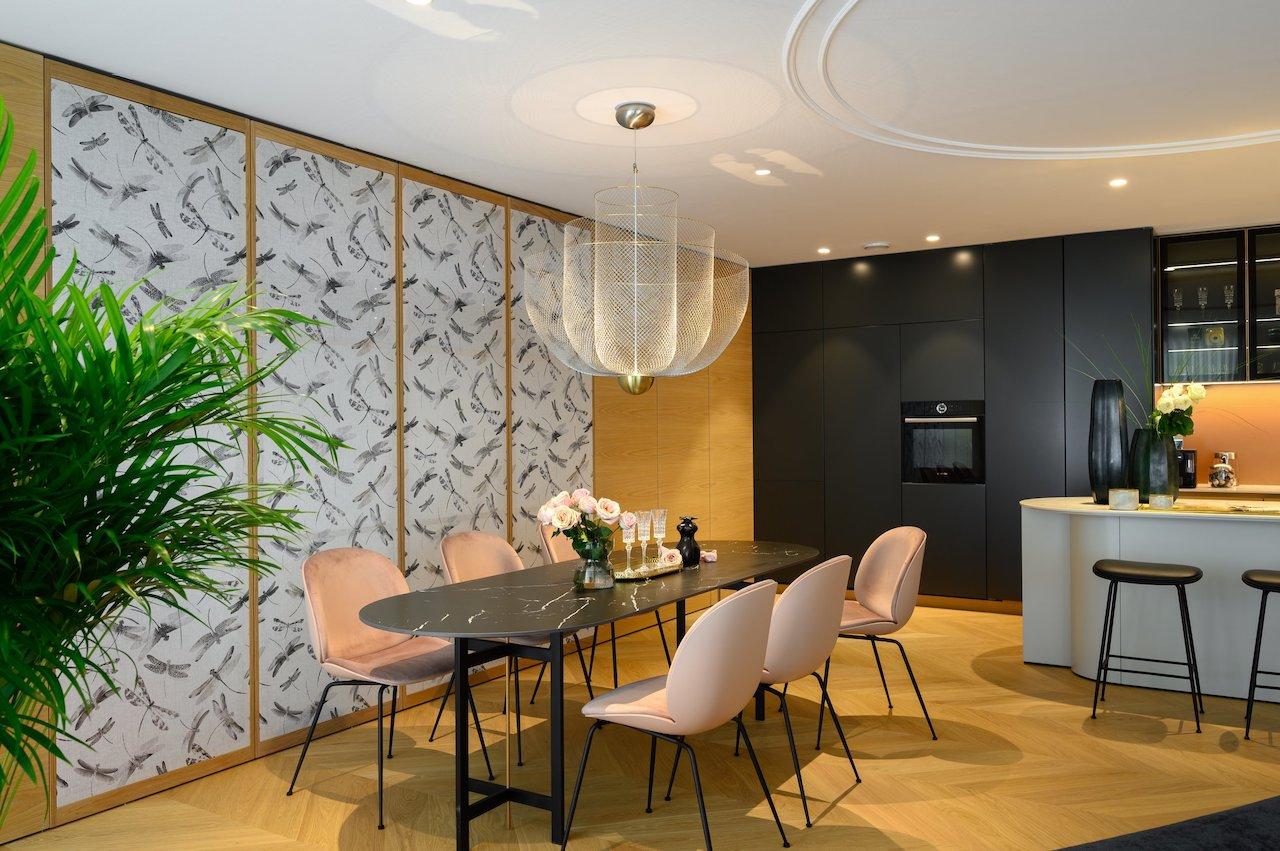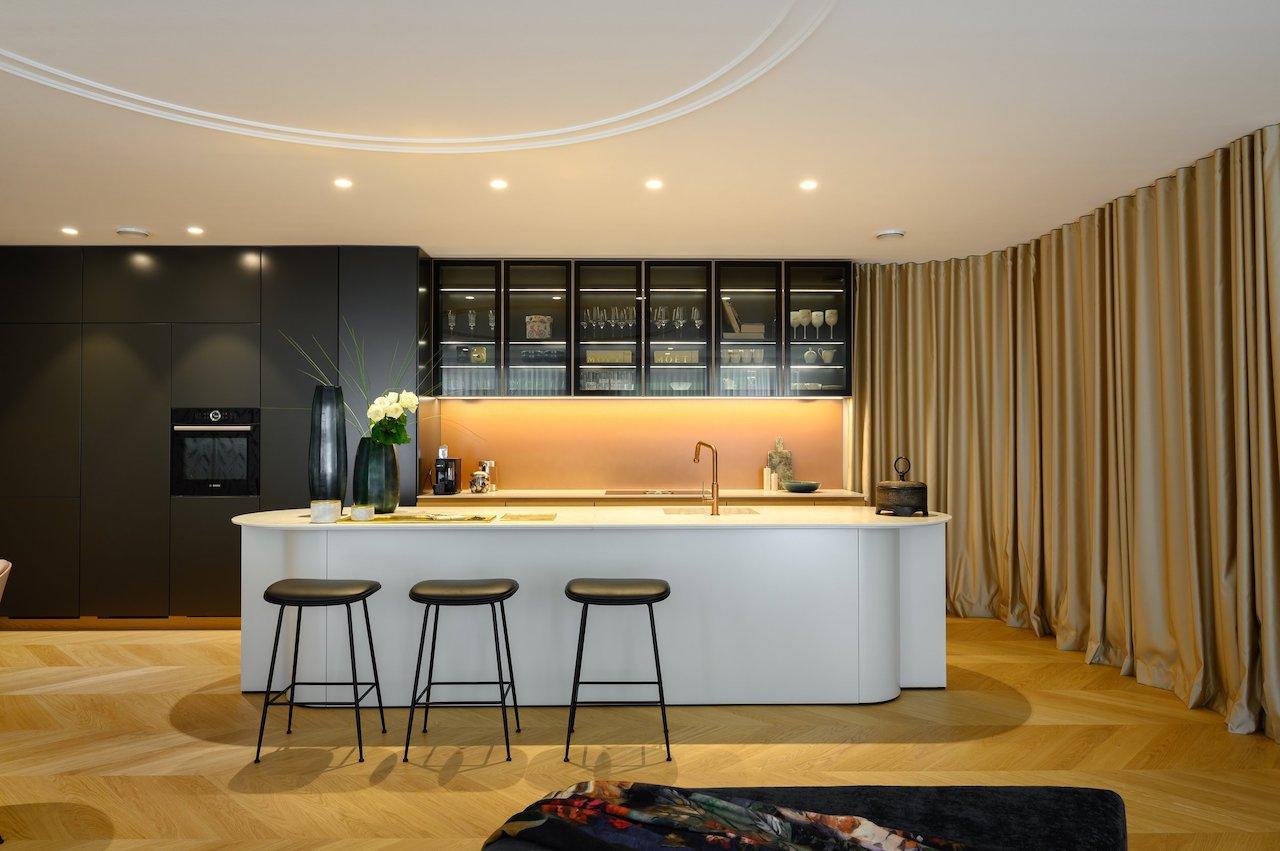 A walk through the interior begins with a gleaming entrance with a closet in the main hallway showcasing the client's incredible collection of designer shoes and fashion handbags.
On the left of the apartment, the space transitions into the central living area where a symbolic round stucco connects all three sets: the kitchen, the living and the dining room area. On the left is the master bedroom with a bathroom, wardrobe and a huge central boudoir with three mirrors.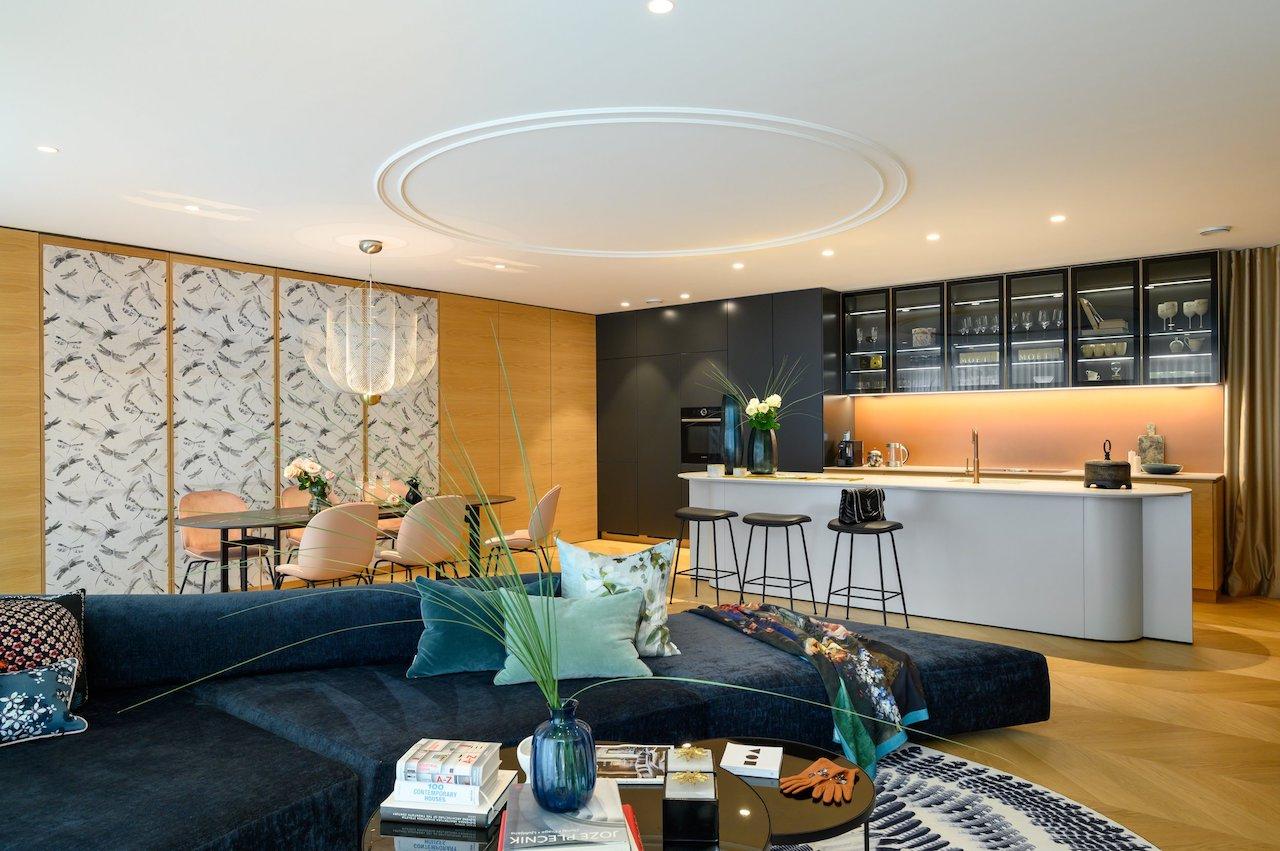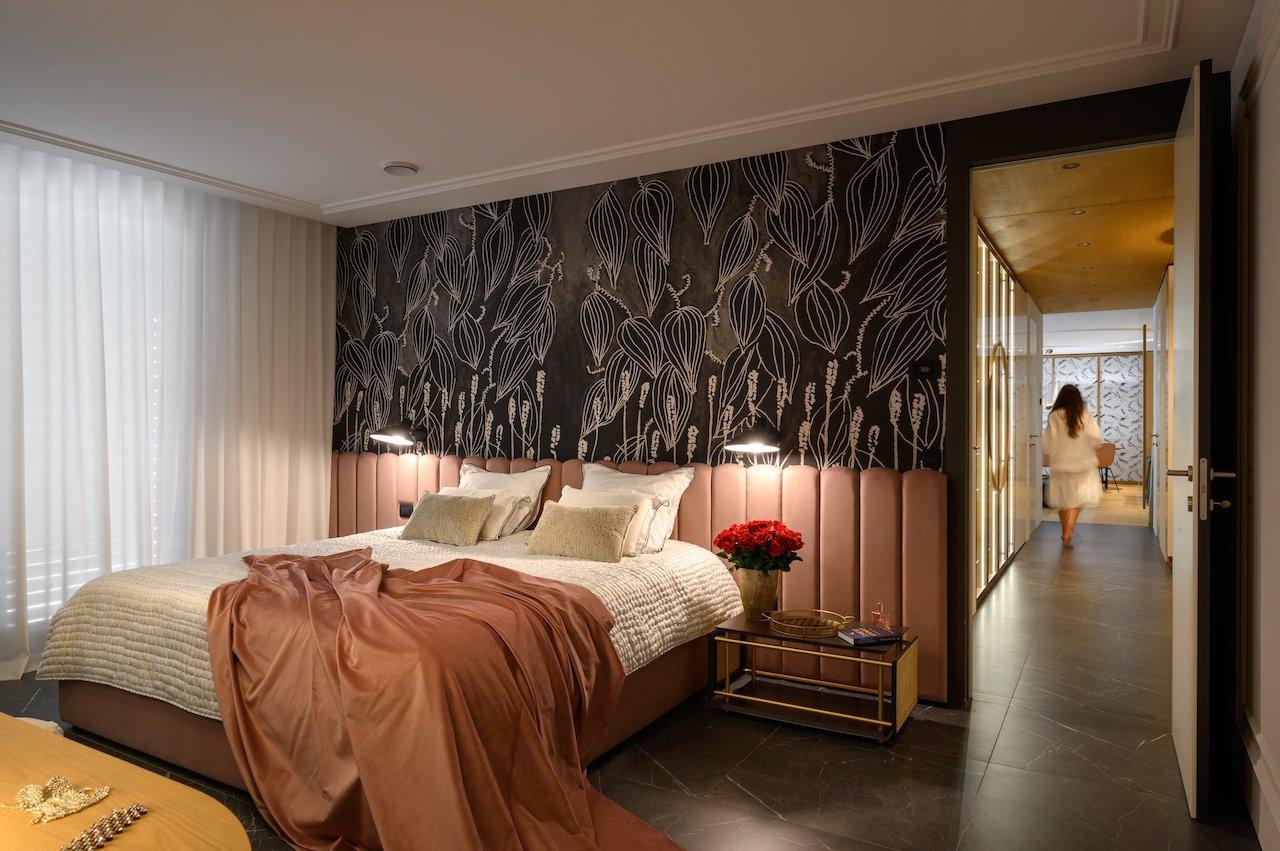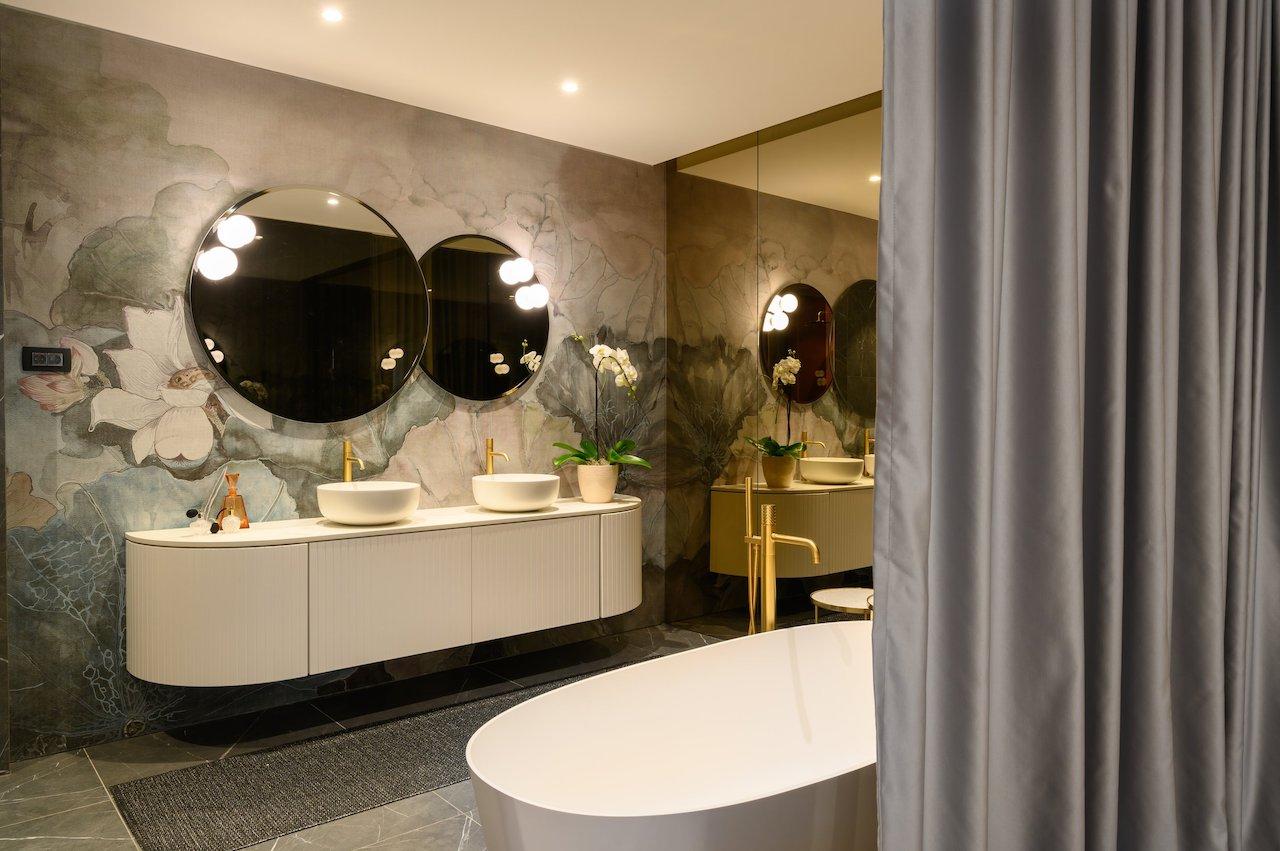 Photo: Miran Kambic