Overlooking the Arno River, architect Luigi Fragola's home and studio occupies the uppermost level of a 19th-century building in Florence.
And while there's no shortage of similarly stately, austere structures in the vicinity, it only takes a minute to understand what sets this home apart from the rest.
Luigi, who had lived in Bologna, Milan and then New York, tentatively returned to Italy and found himself smitten with Florence. I fell in love with the city at night, surrounded by champagne glasses and elegant clothes, he recalls. I had been invited to a party and I meant to leave the next day. Instead, I stayed for three days – and never left.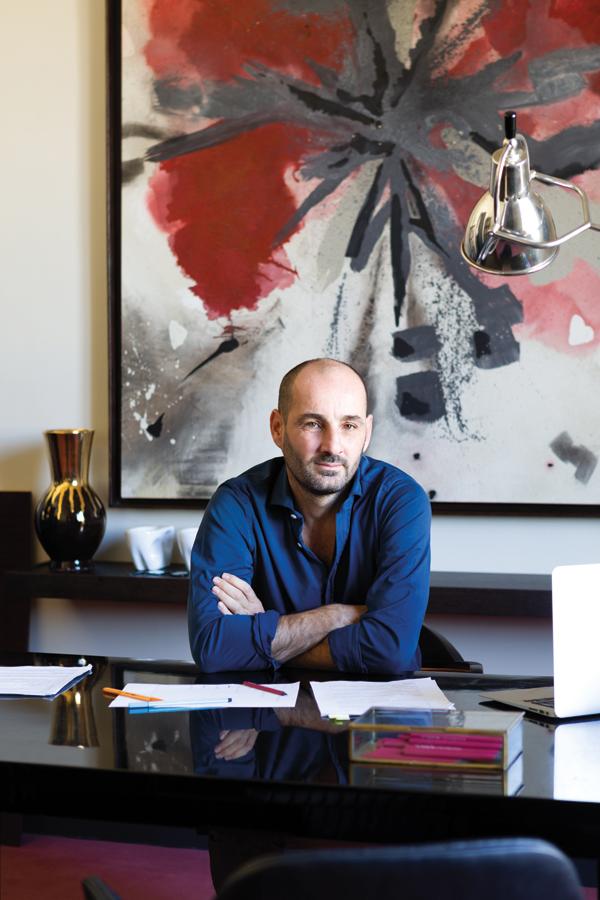 Following a stint with renowned architect Michele Bönan, Luigi opened his own firm and steadily built a portfolio of luxury residences, hotels, restaurants and boutiques. His residential commissions, often made of wood, feature high standards that are anchored on technology and sustainability. I've always been fond of technical and beautiful things, explains Luigi, an avid sailor with a passion for motorbikes and bicycles. In my studio, we function as both architect and interior designer. It has to be in sync.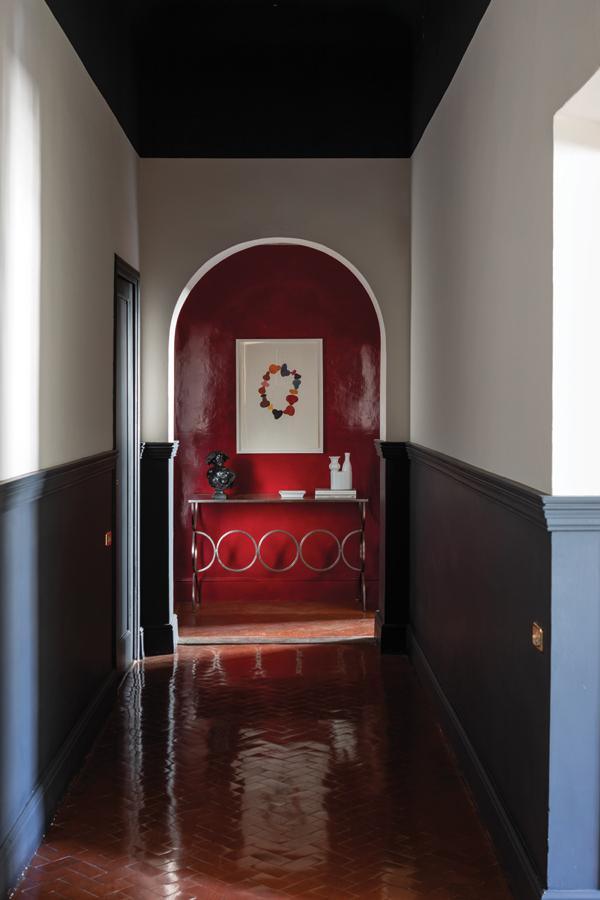 Respecting the environment while paying homage to wood is front of mind at Fragola's studio – and it's an ethos that came in particularly handy when it was time to design his own home in a historical building. This is a 19th-century edifice, so its technology was sort of left to those who made it before us, about 200 years ago, says Luigi. To me, wiring was very important. A clever solution to bringing the home into the 21st century without compromising the building's aesthetic bones was to hide the optical fibre cables and hotspots behind frames that decorate the ceiling.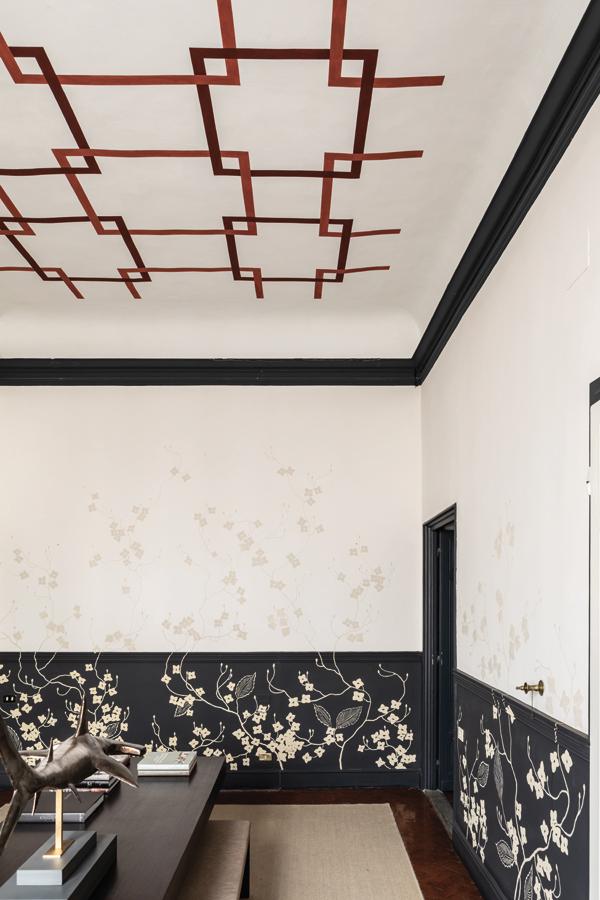 Stepping into the home, one is welcomed by walls embellished with branches of flowers, hand-painted by Francesca Guicciardini, a decorator and friend of Luigi's. I do hate white spaces, the architect admits.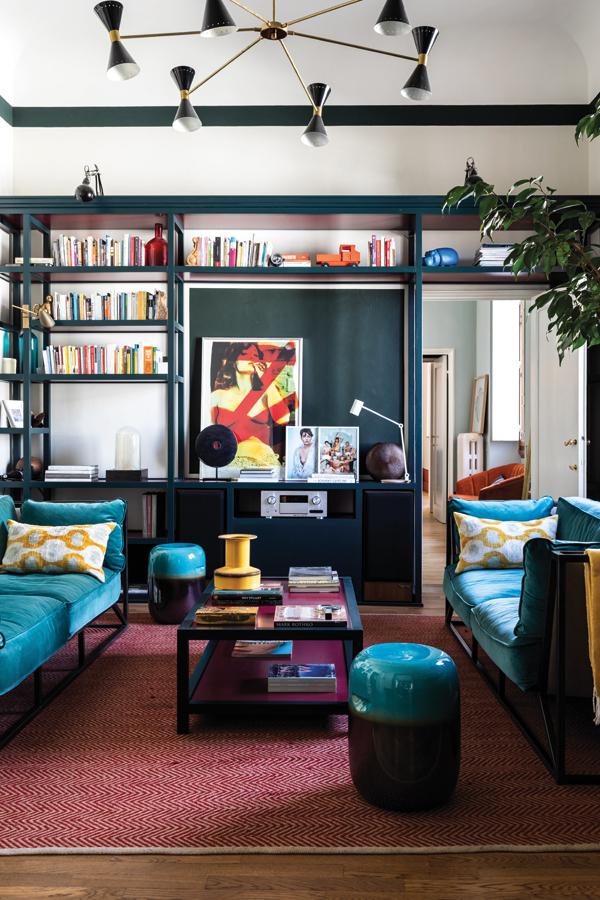 Ceramic poufs from Pols Potten add visual variety to the living room's iron-structure sofas and velvet armchairs, while portraits by Mario Testino and Simon Miller sit against the bookcase
It's no surprise, then, that the home is treated with a variety of bold colours, serving to uplift the majestic canvas offered by such an old and grand structure. The entrance of the home leads to two corridors. One reaches the design studio, comprised of a meeting room, an office area for associates and Luigi's private office.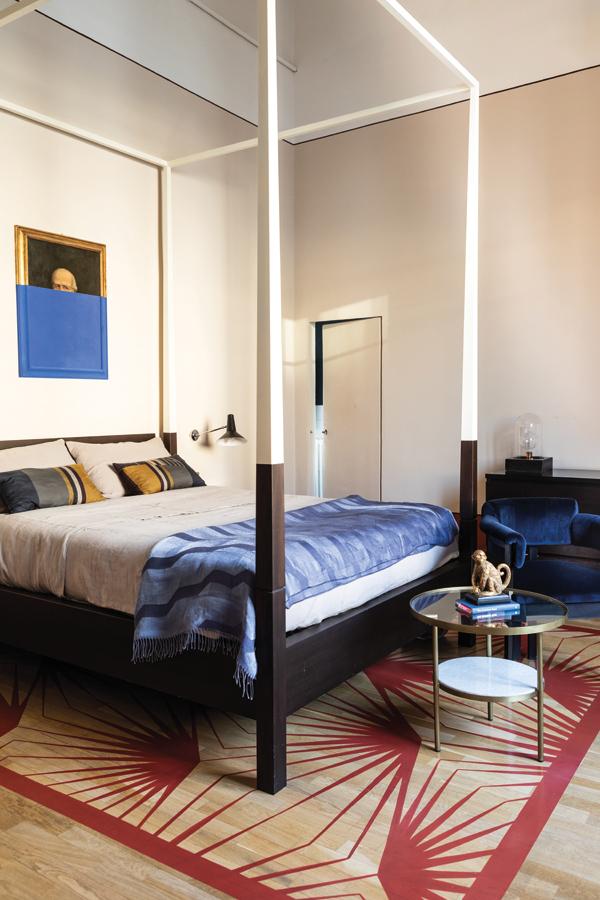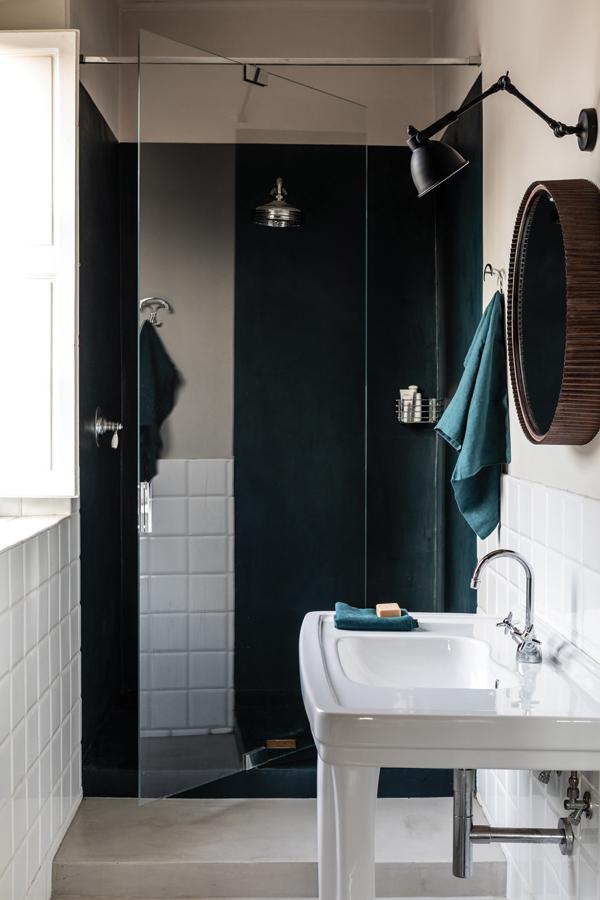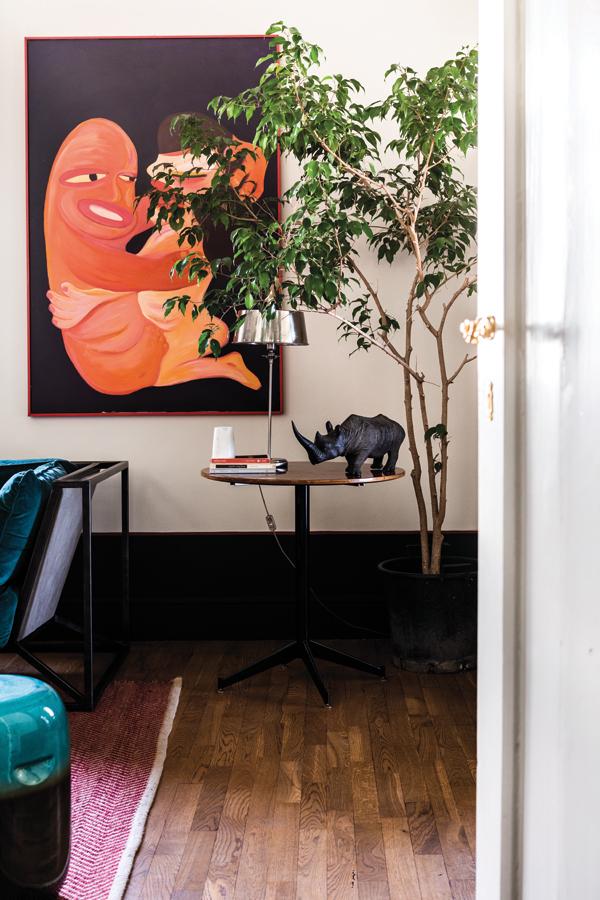 The second leads into the living space and is painted in various shades of deep blue that shift depending on the natural light – which is often in abundance, thanks to the high ceilings. In the living room, filled with personal memorabilia, a bright, vivid red lacquer introduces an element of surprise.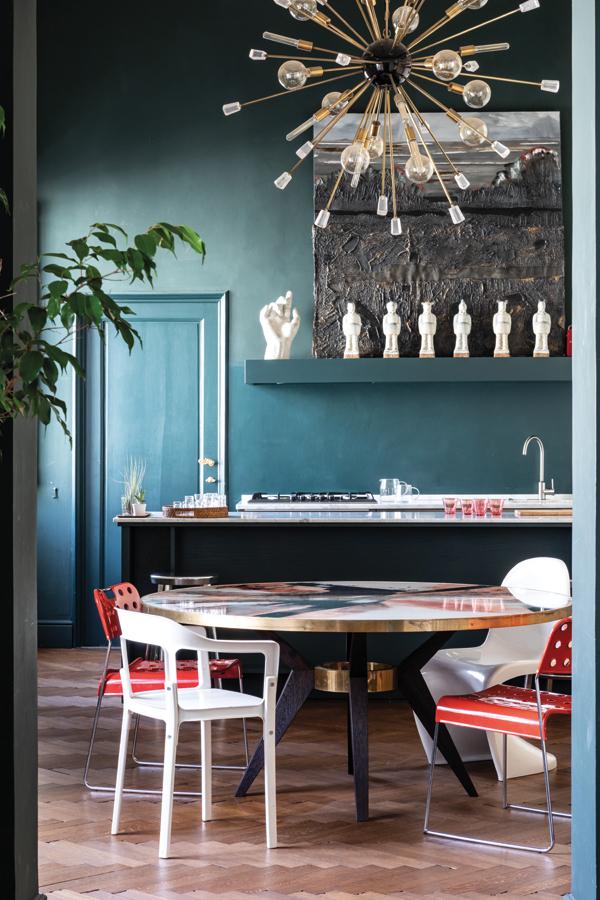 Eichholtz's Chandelier Tivoli L hangs above the dining table resined by Luigi himself and painted by Francesca Guicciardini. Displayed atop the fireplace are porcelain figurines representing the zodiac signs, and a work by Tuscan artist Olimpia Benini

It's the dining room, however, that is the true heart of the house, according to its owner. Here, an exhibition of all sorts of iconic chairs holds court, including the Steelwood chair by the Bouroullec brothers for Magis, the Chair One by Konstantin Grcic (also designed for Magis), the OMK by Rodney Kinsman and the Panton chair by Verner Panton. Often enlivened by dinners with friends, the convivial but discreetly elegant space is anchored by a unique table hand-painted by Guicciardini to produce a tactile, horizontal work of art that we could touch and stay close to, as Luigi describes it.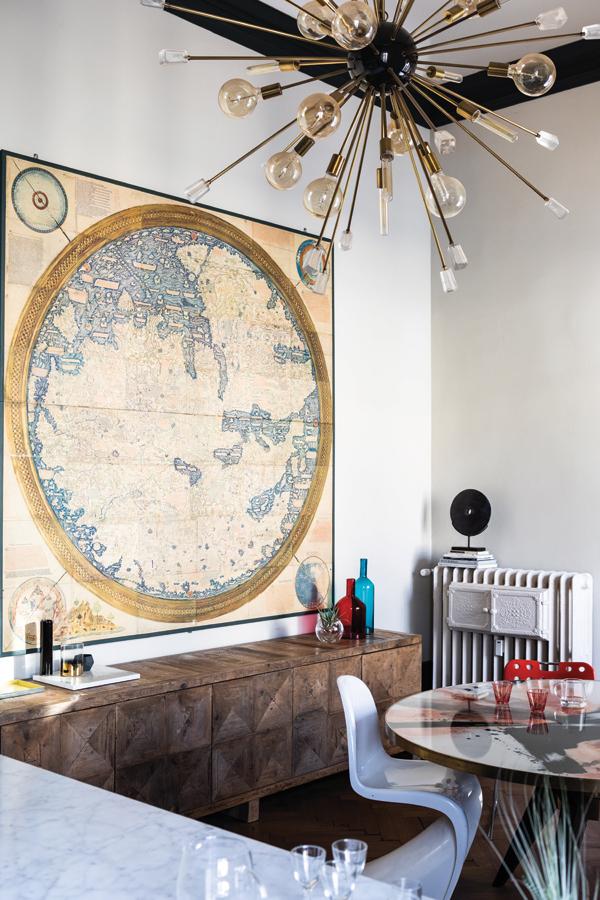 The final attraction in the room is a large atlas, hung high on the wall. A reproduction of an ancient map, the print cites Mesopotamia as the centre of the world, with no markings of America whatsoever. I like it because it teaches us that there are many points of view, says Luigi.

For other inspiring abodes, browse our Homes section.
A version of this article originally appears in our February 2019 issue, available on newsstands now.
The post Inside a Renaissance-Style Apartment in Florence, Transformed for the 21st Century appeared first on Home Journal.