This gorgeous, environmentally friendly pool house is reminiscent of a tropical resort.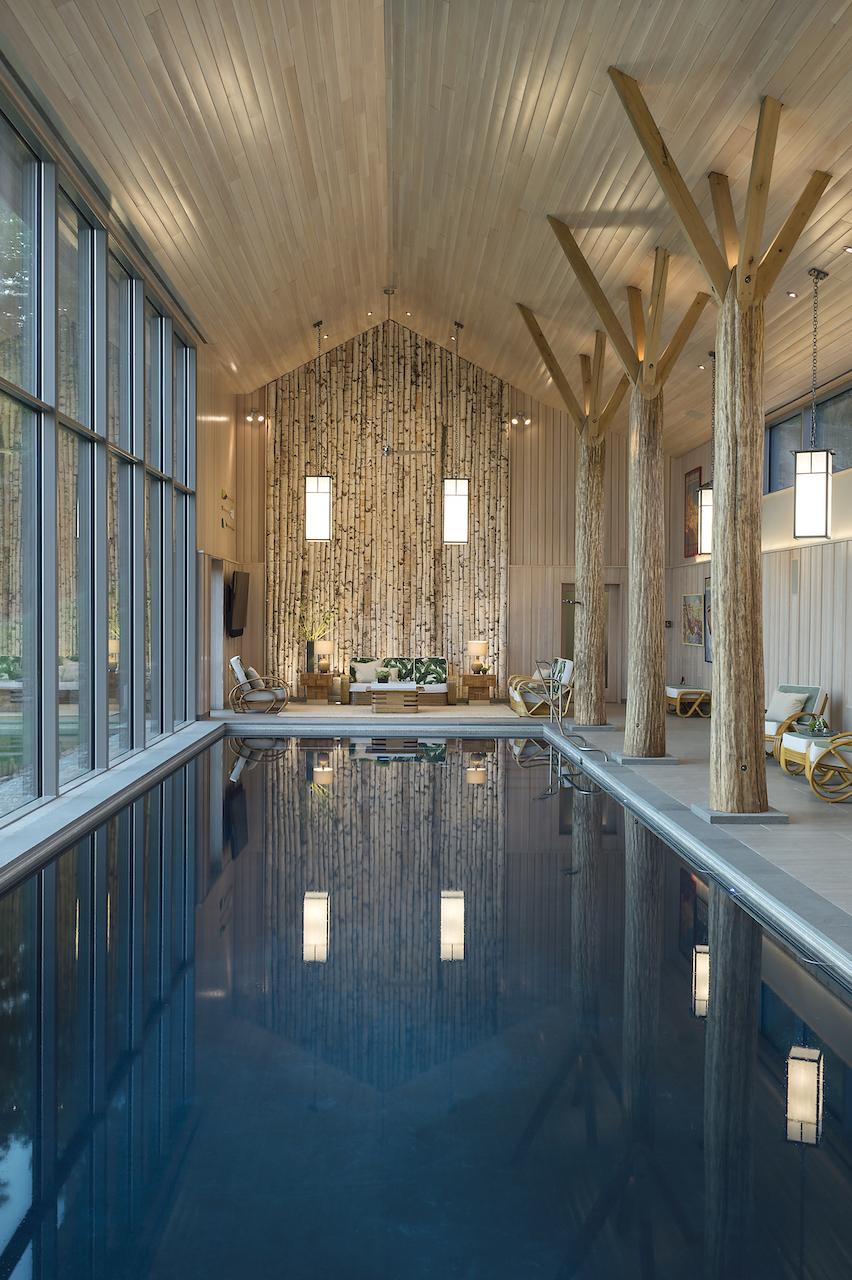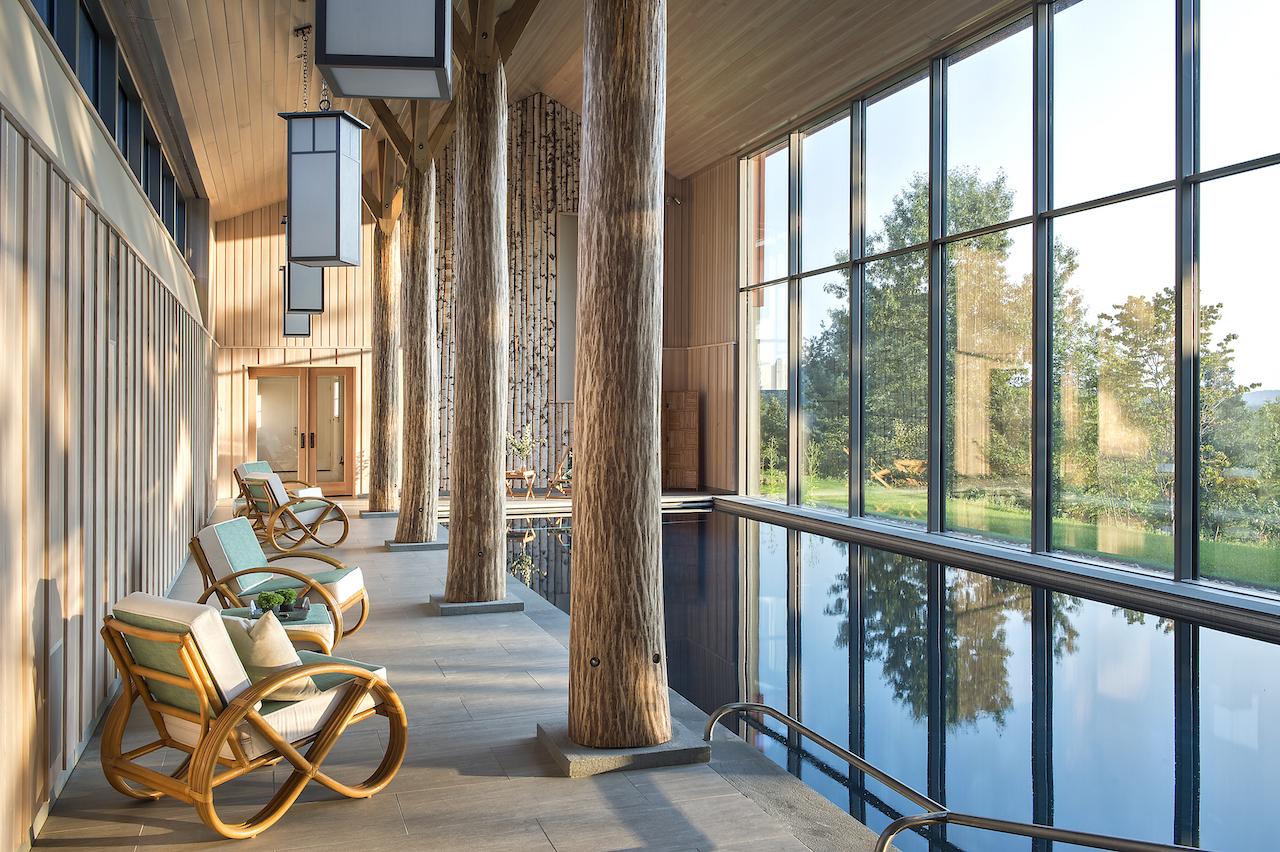 Wit the warm and sweltering weather, comes the need for splash of water. This makes looking at a larger-than-life double-height pool house in Old Chatham, New York, which overlooks the emerald Catskills Mountains, more than apt.
Designed by architecture and interior design firm BarlisWedlick, the Lazy Bear Pool House is a 2,750-sq. ft. extension of its property's main home. Usable all-year-round, the pool house is located on a 115-acre estate – it's a modern twist on traditional rustic architecture that houses a 54-foot-long indoor pool.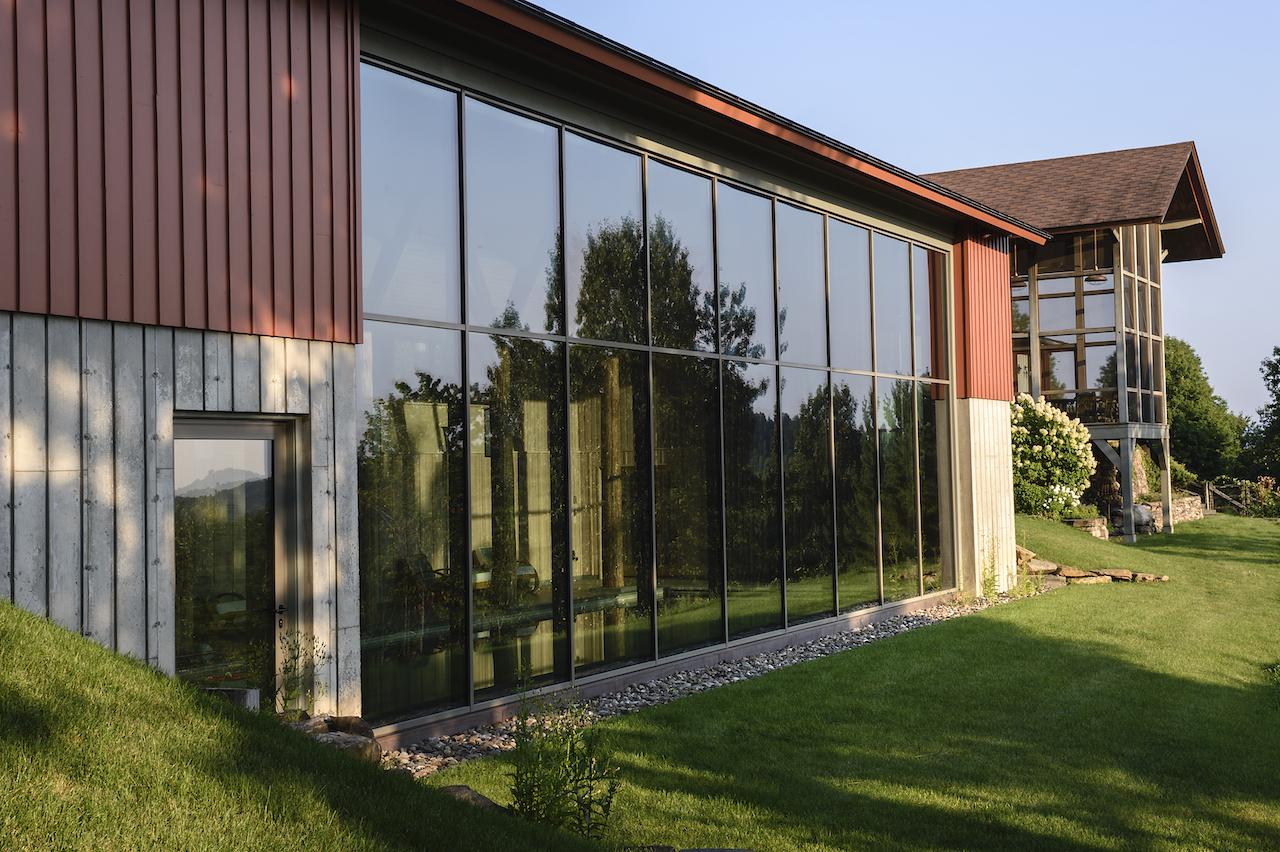 A key feature is that the property is built with passive house principles. As the term tells, the construction design is focused on making best use of the 'passive' influences in a building – think sunshine, shading and ventilation, in lieu of active heating and cooling systems such as air conditioning and central heating.
The environmentally friendly pool house is outfitted with 18-foot-tall triple-glazed windows constructed along the pool's west side to maximize sunlight. While the underground passageway allows an airtight entry which creates an 88-degree indoor temperature throughout all seasons, ventilation from the ceiling prevents the glass from fogging up from the warm climate.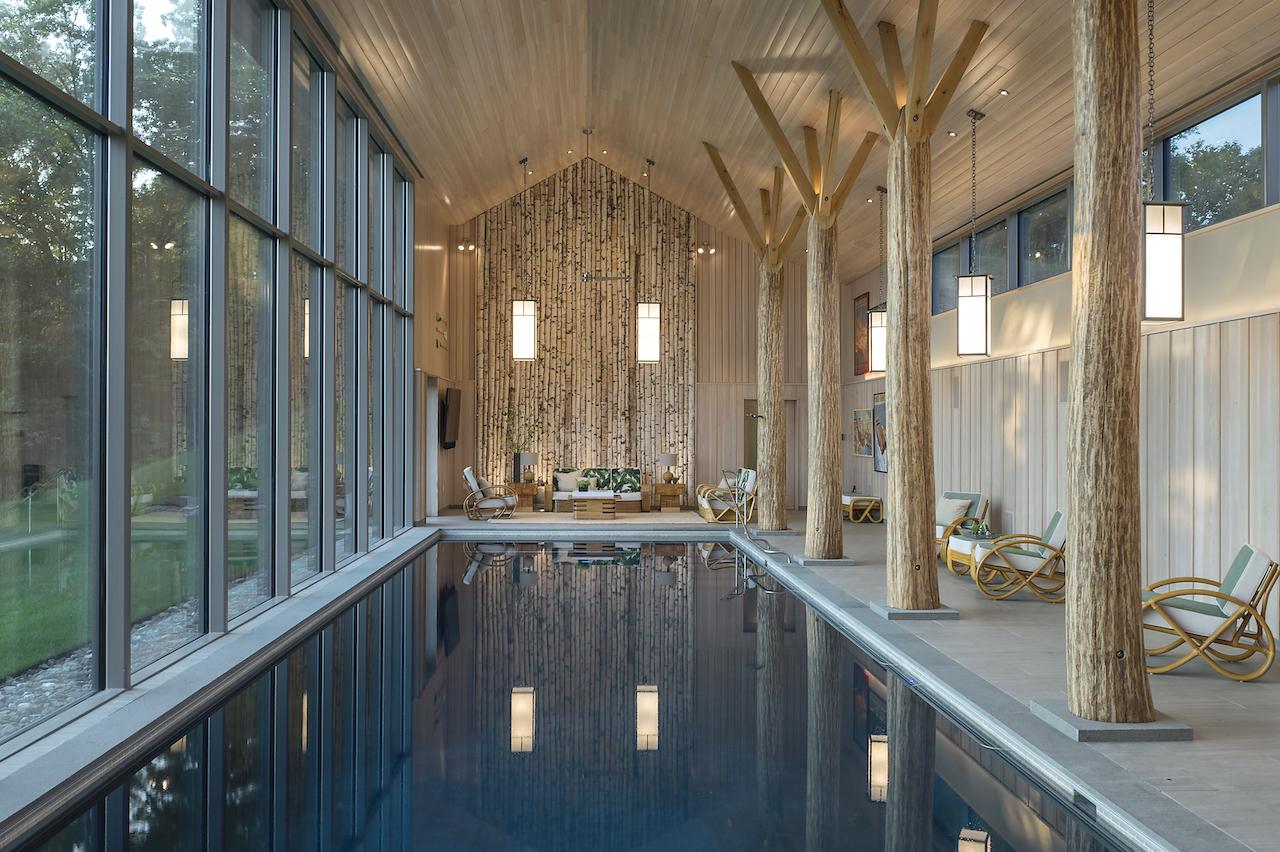 Designing the pool house in a different architectural style than its main house is an intentional choice. Because of its unique size, a matching style, BarlisWedlick notes, would compromise its proportions. Right now, wood forms the design aesthetic of the building. There're four tree-trunk columns running the length of the pool to anchor the structure's nature-centric look, with white birch logs covering the walls. The tropical ambiance is accented with a leaf-patterned Paul Frankl upholstered sofa and forest-inspired wallpaper.