Hong Kong-based interior design firm FAT Design has curated the interior for a 2,736-sq. ft. garden duplex villa at Mount Pavilia, a residential property in Clear Water Bay built around a "Sculpture Park Living" concept.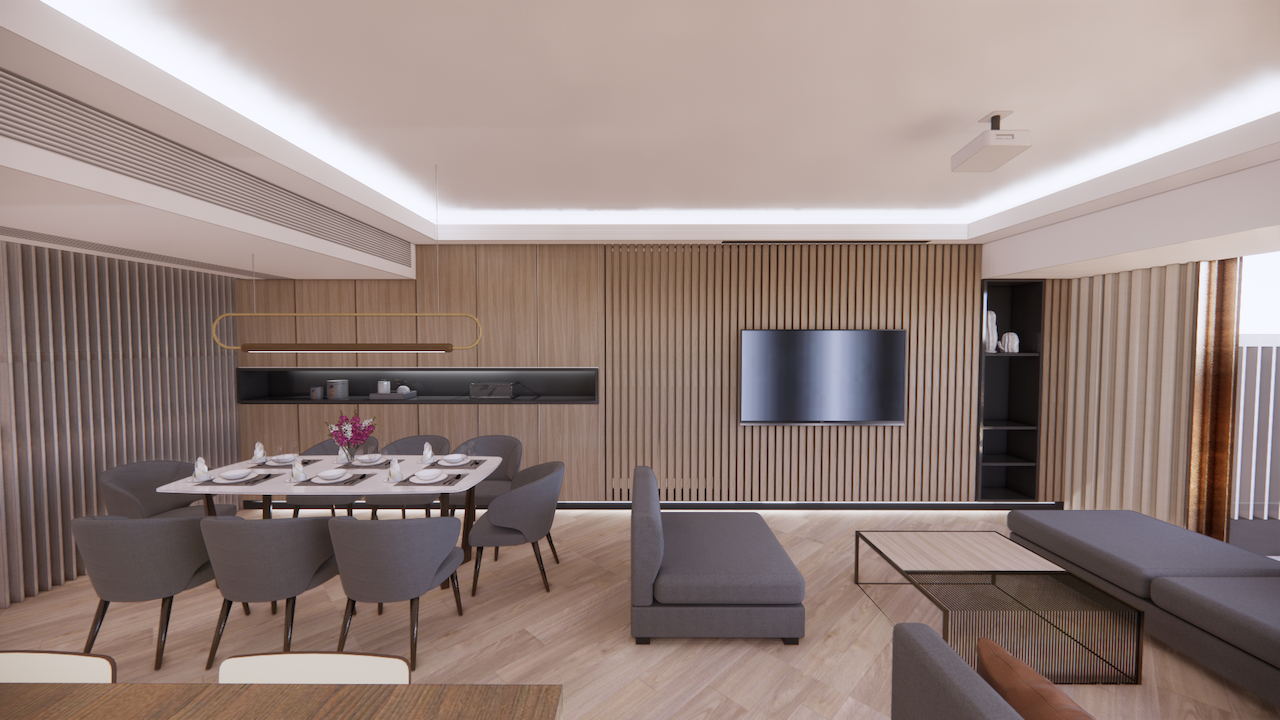 This garden duplex villa is newly purchased by an expat client who used to work extensively in China. Now based in Hong Kong, he intends the abode as a serene sanctuary away from the bustling outside world.
Homely yet modern with an emphasis on warm tone constitute the brief from the client. As early as the concept stage, the way the apartment extends to the private open spaces at the front and rear leaves an indelible impression on the design team at FAT Design. Leveraging the spatial advantage, the team effectively connects the home to the outside landscaped grounds with a clever renovation.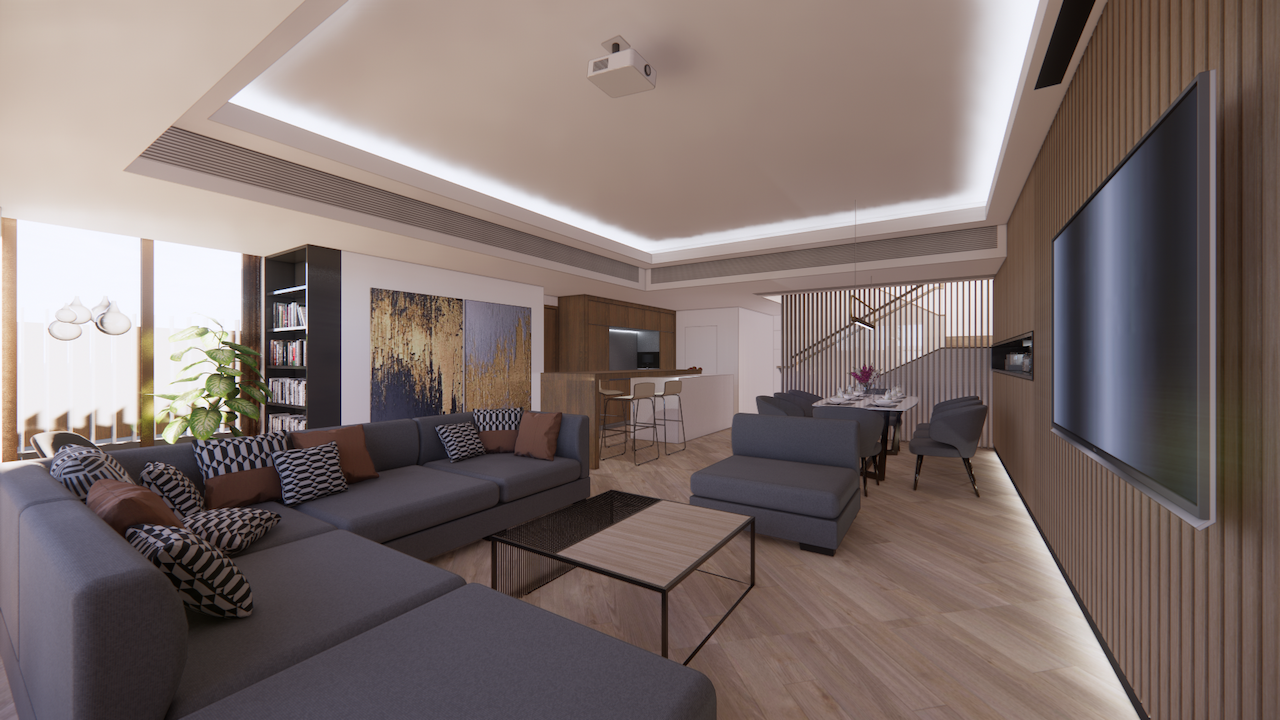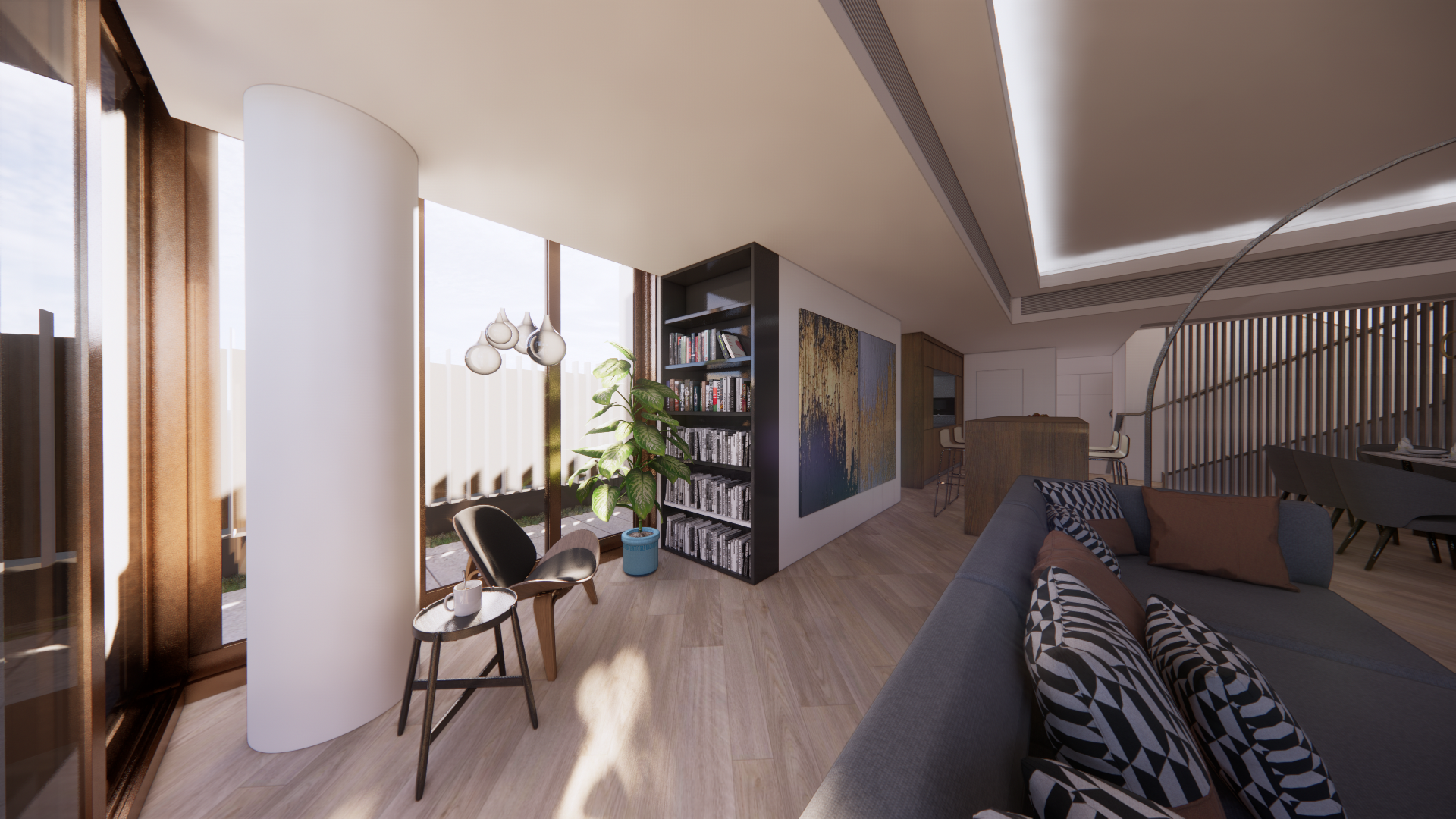 The interior collides minimalism and luxury. The apartment applies a restrained material palette of timber wall panels, light oak flooring and warm greyish-white paint, which highlighted by a touch of stainless steel trimmings. With an exceptionally high headroom, natural light streams in from the front and rear gardens. The abundance of sunlight bounces off the meticulously selected light material surfaces and helps lit up the space.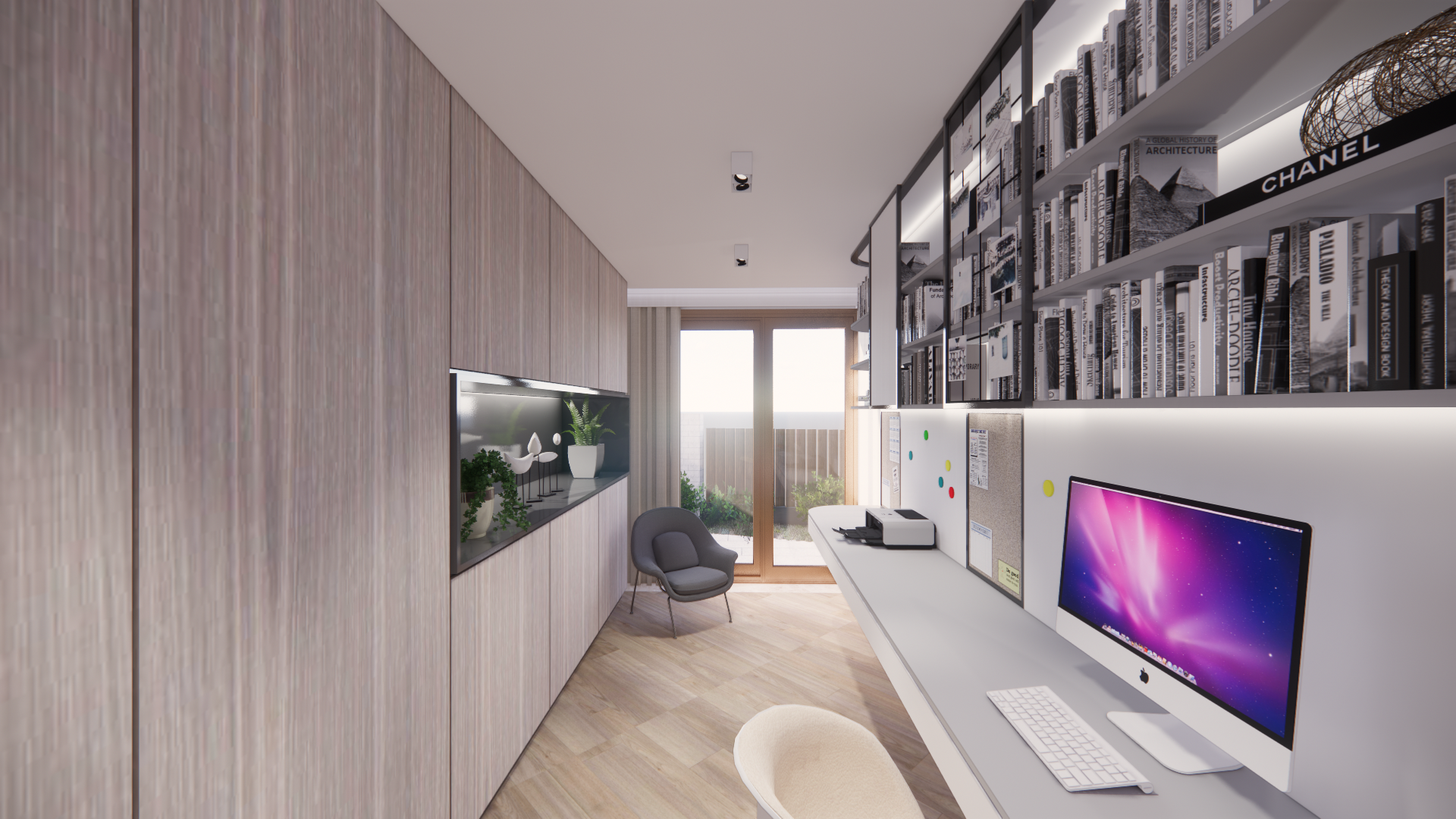 Vertical timber slat is a consistent motif in the public areas – a choice especially salient in the feature wall across the living room, study room and upper-floor corridor, as well as the staircase. The same vertical motif extends to the master bedroom, where the team opts for warm grey fabric instead to craft a cosy ambience.