This home's interior is a contemporary blend of rich, cultural craftsmanship from Japan.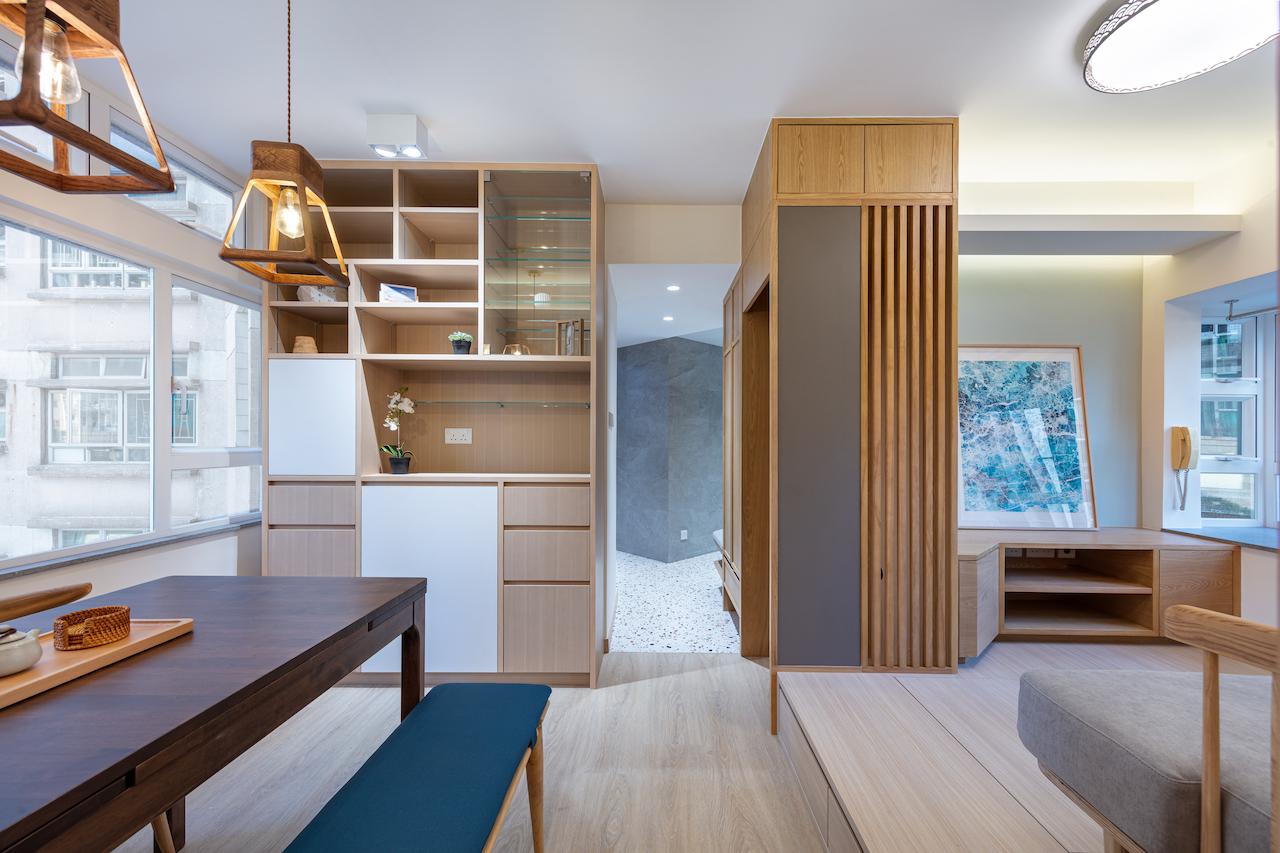 Besides endowing the space with a sense of simplicity and comfort, Japanese minimalist design often highlights the overall atmosphere and artistic conception. When the design company PLUS Designs Ltd. first contacted the owner of a family of three, they stressed that, in addition to meeting a large amount of storage needs, they also hope that the overall indoor space can bring them a kind of openness and liveliness.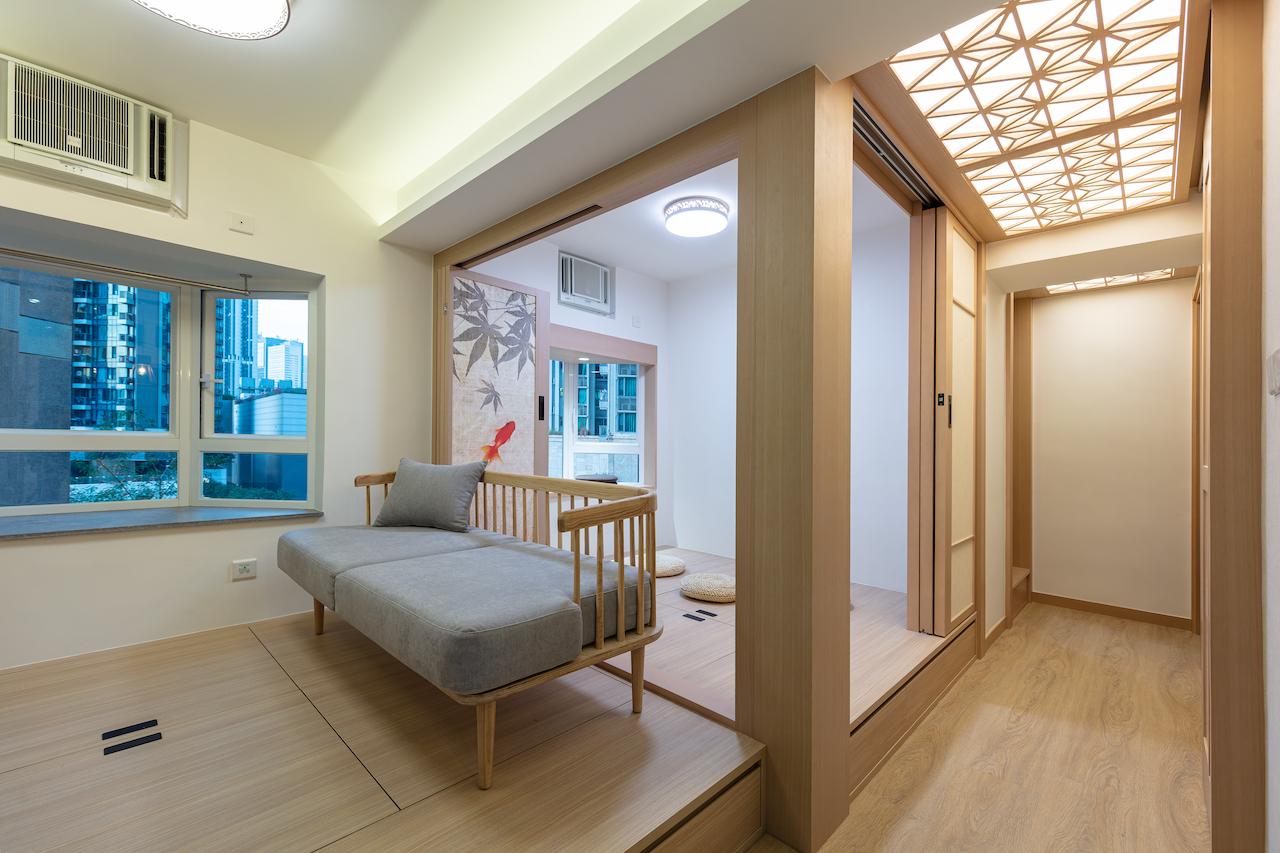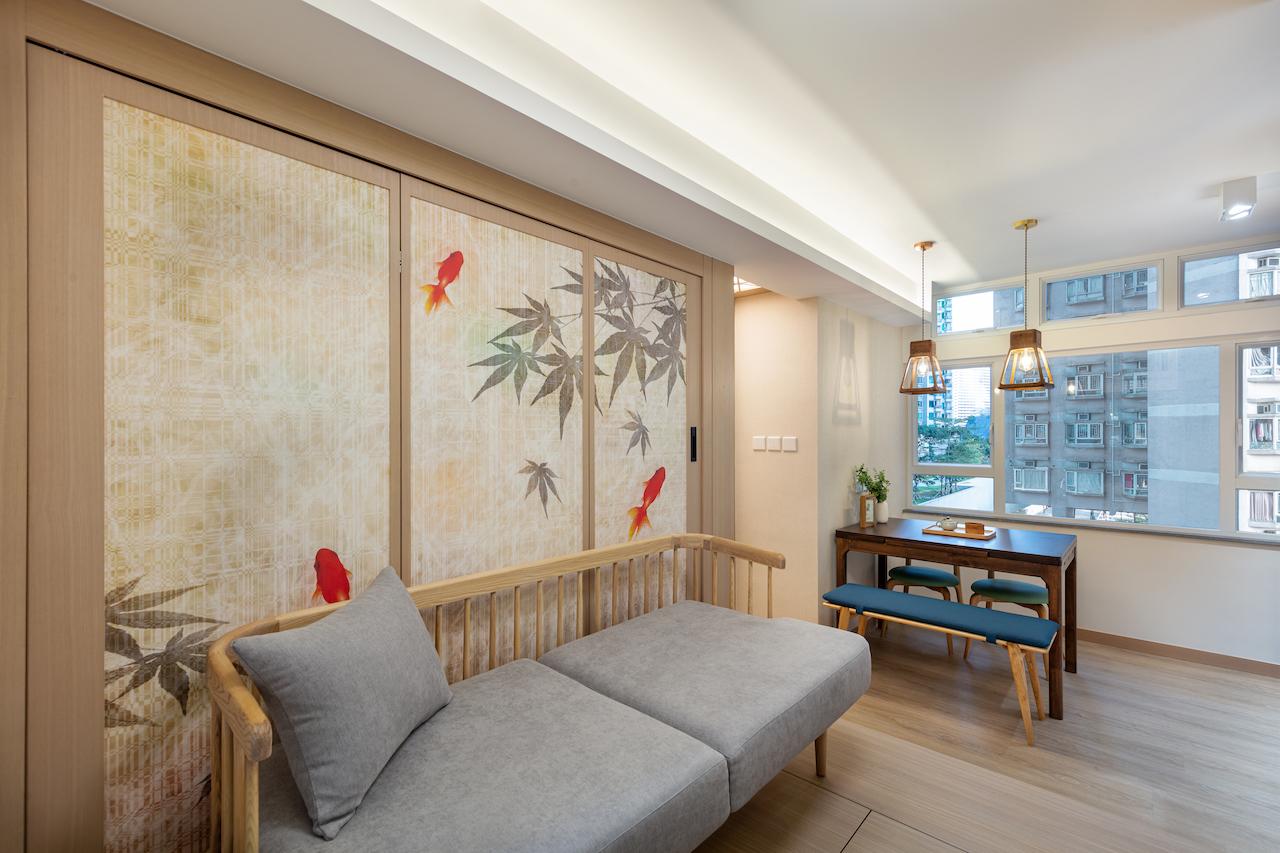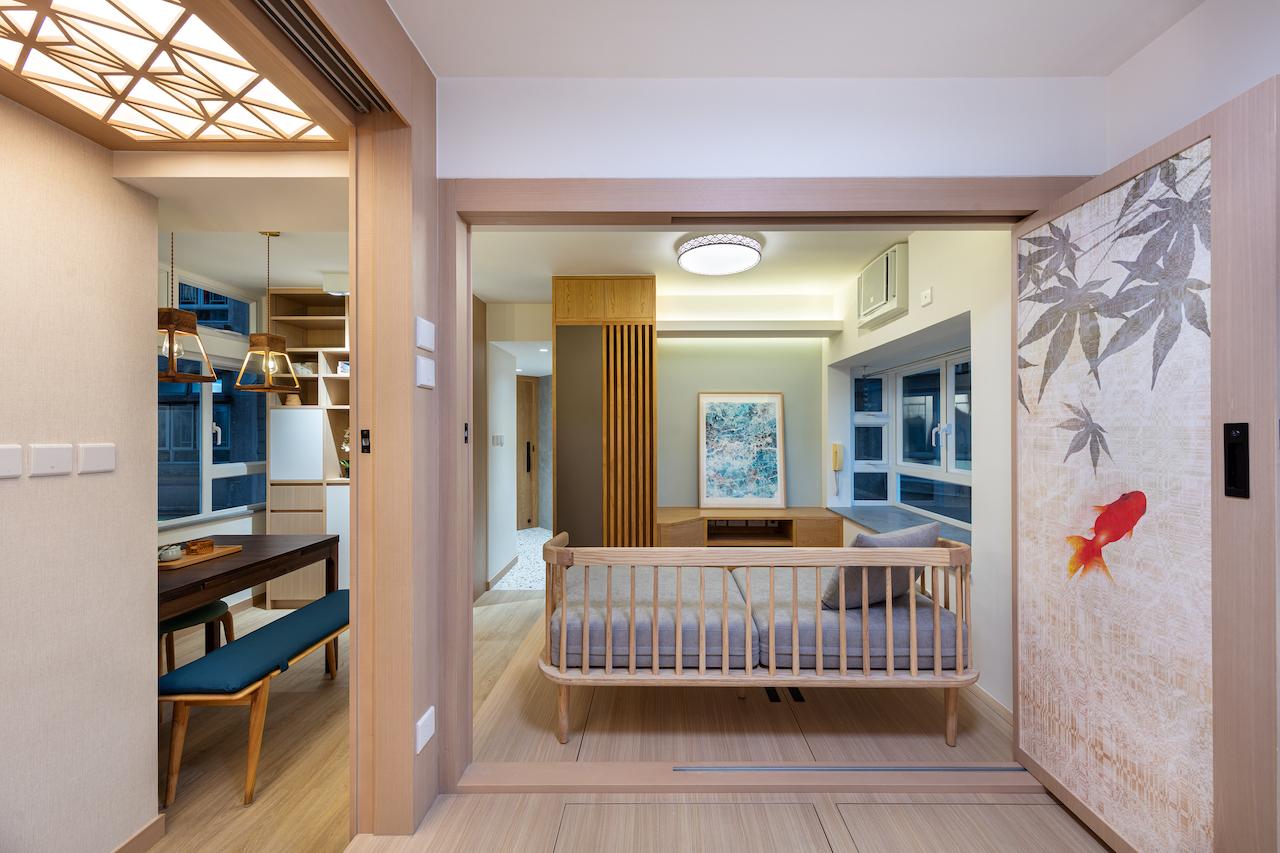 In terms of the layout, a highlight is how the bedroom is connected to the living room. To maximise the openness and flexibility of the living room, the design team removed the original brick wall partitions, replaced by a sliding door; whereas the main entrance of the room connected to the corridor is geared with a full sliding door. When all the doors are closed, a bedroom space can be formed for the daughter; and a fully opened area when they are opened.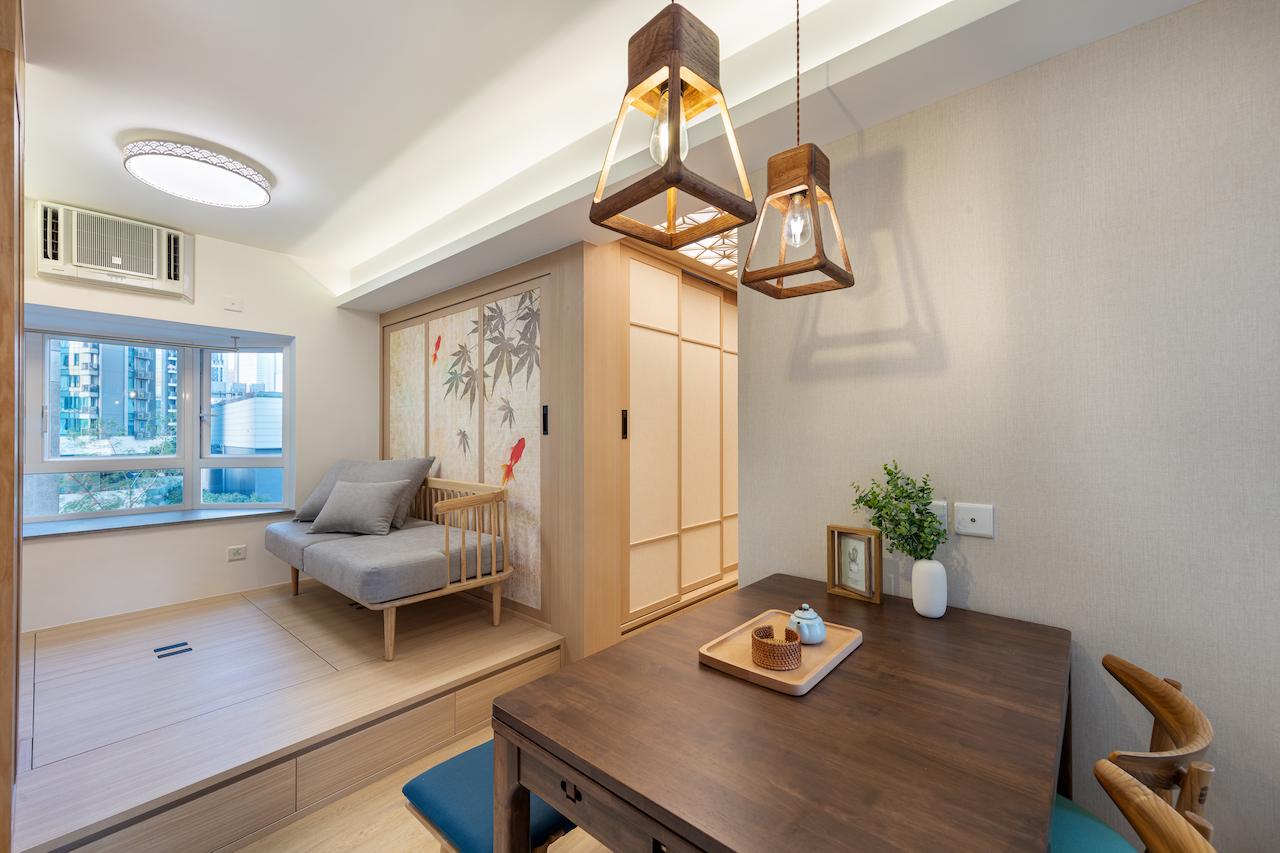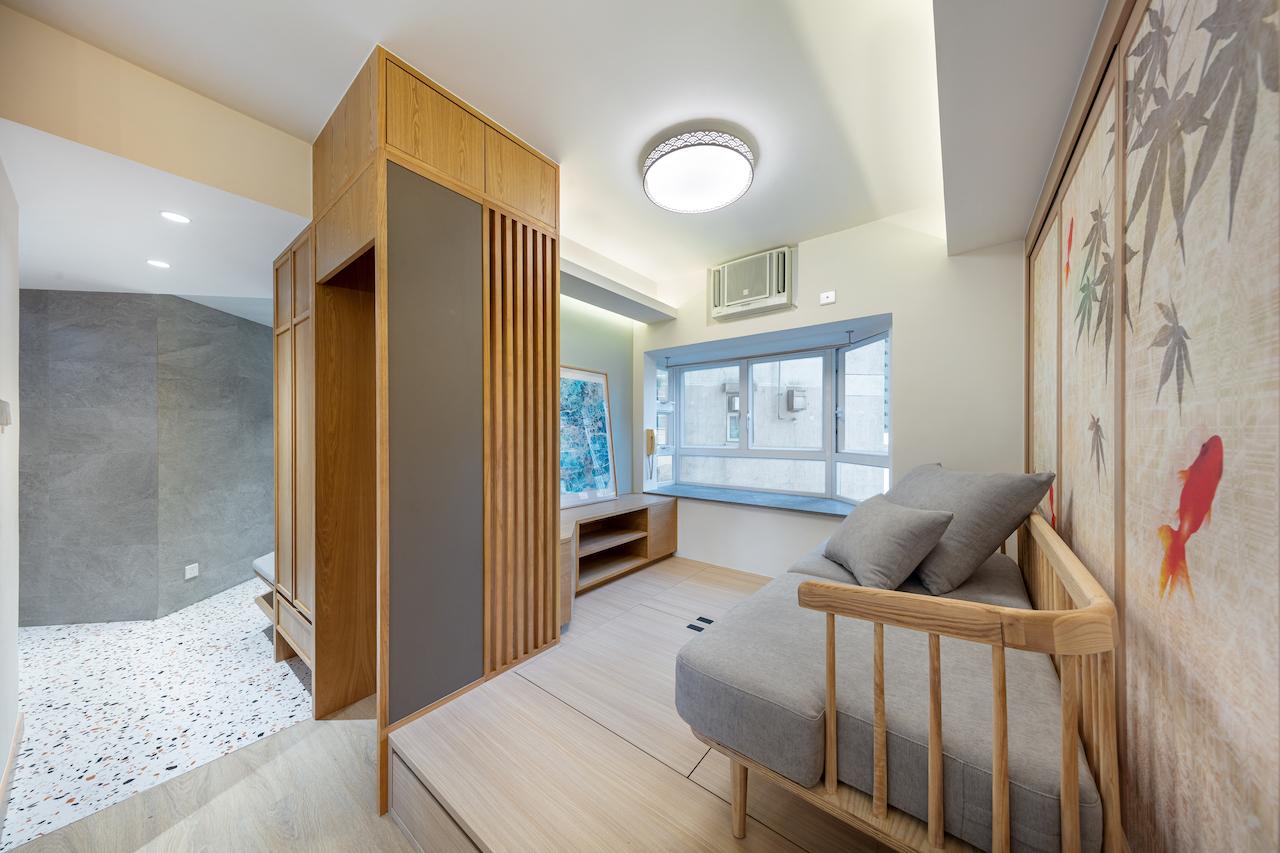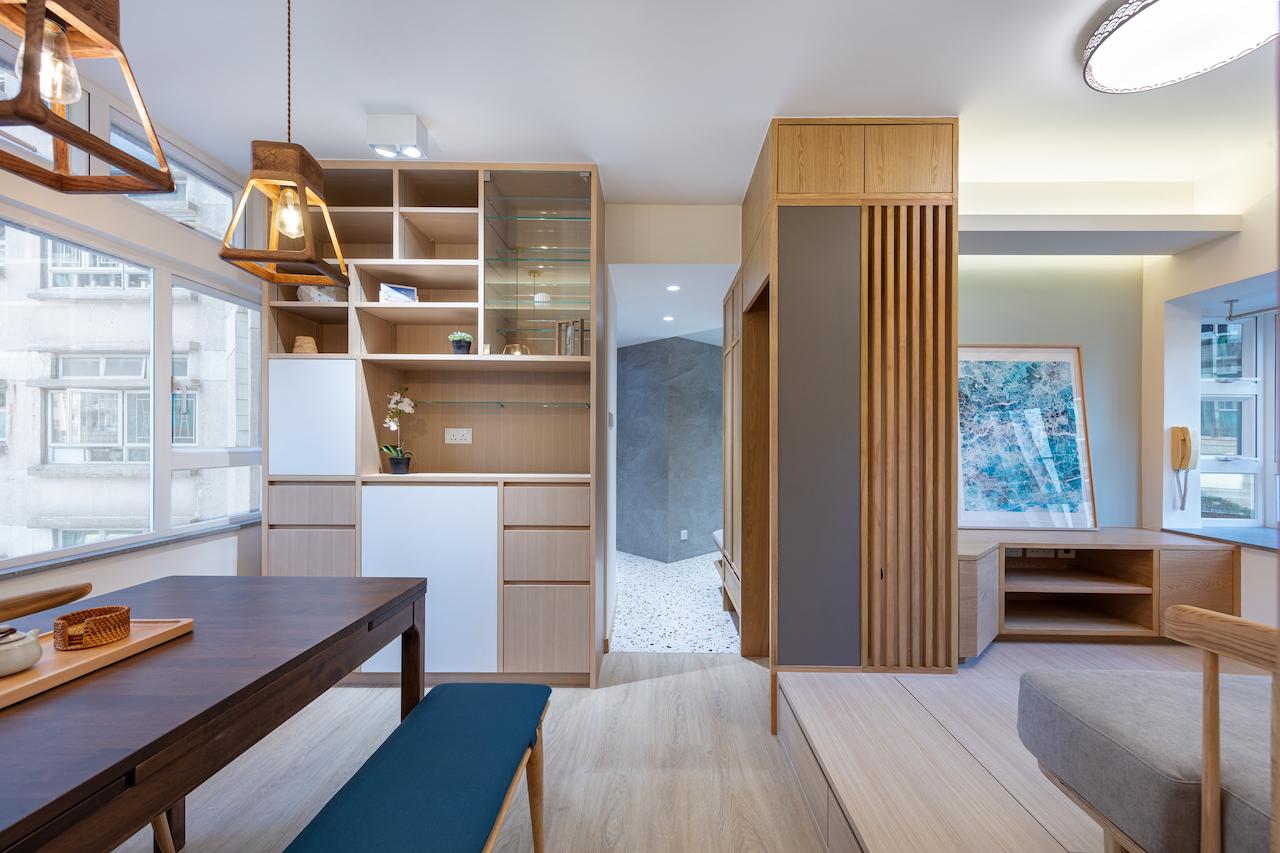 The location of the living room and bedroom is also designed with a storage platform. It not only increases the storage space, but allows the homeowners to sit on the ground, while enjoying a more casual and relaxing atmosphere. Another feature is in the kitchen: with the original kitchen partition removed, the hallway and kitchen space are integrated, so that the initially long and narrow kitchen space does not appear to be too packed.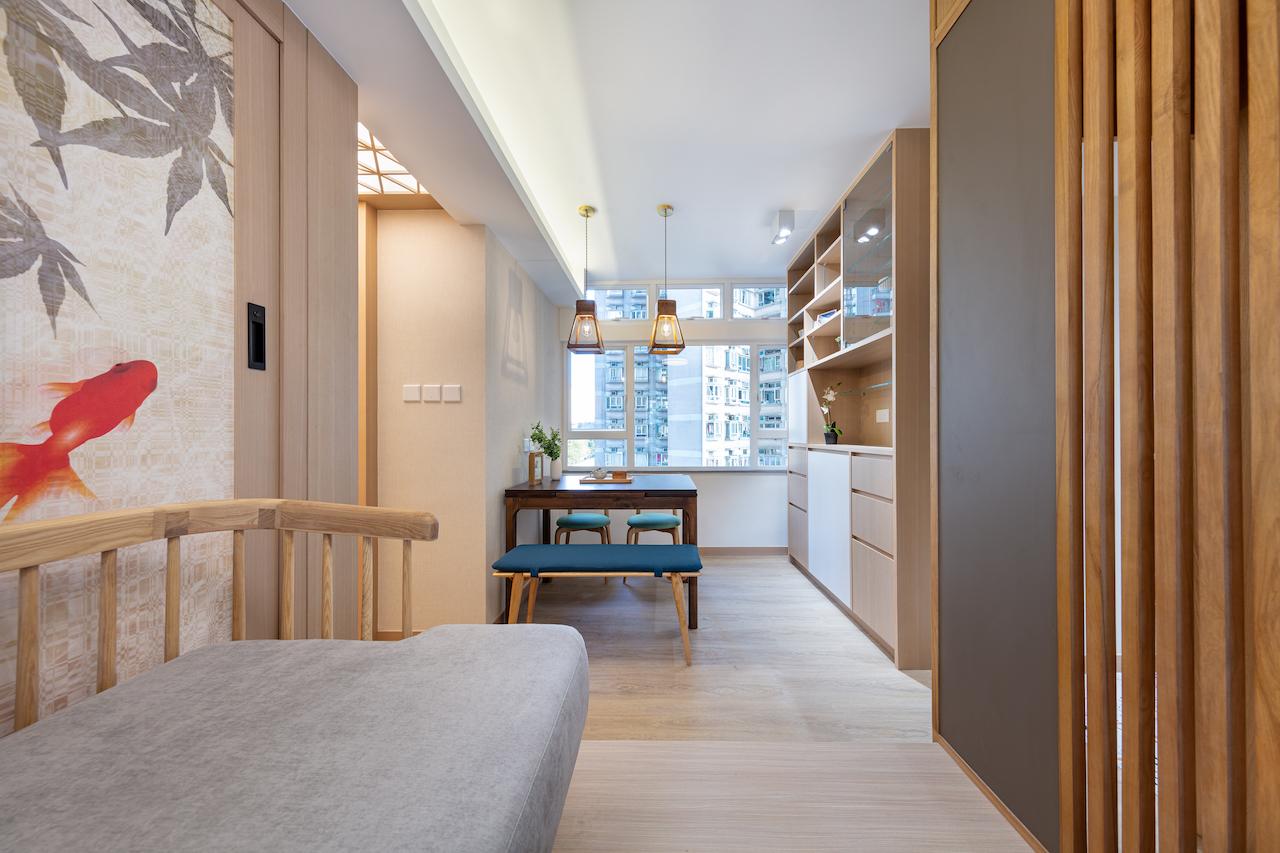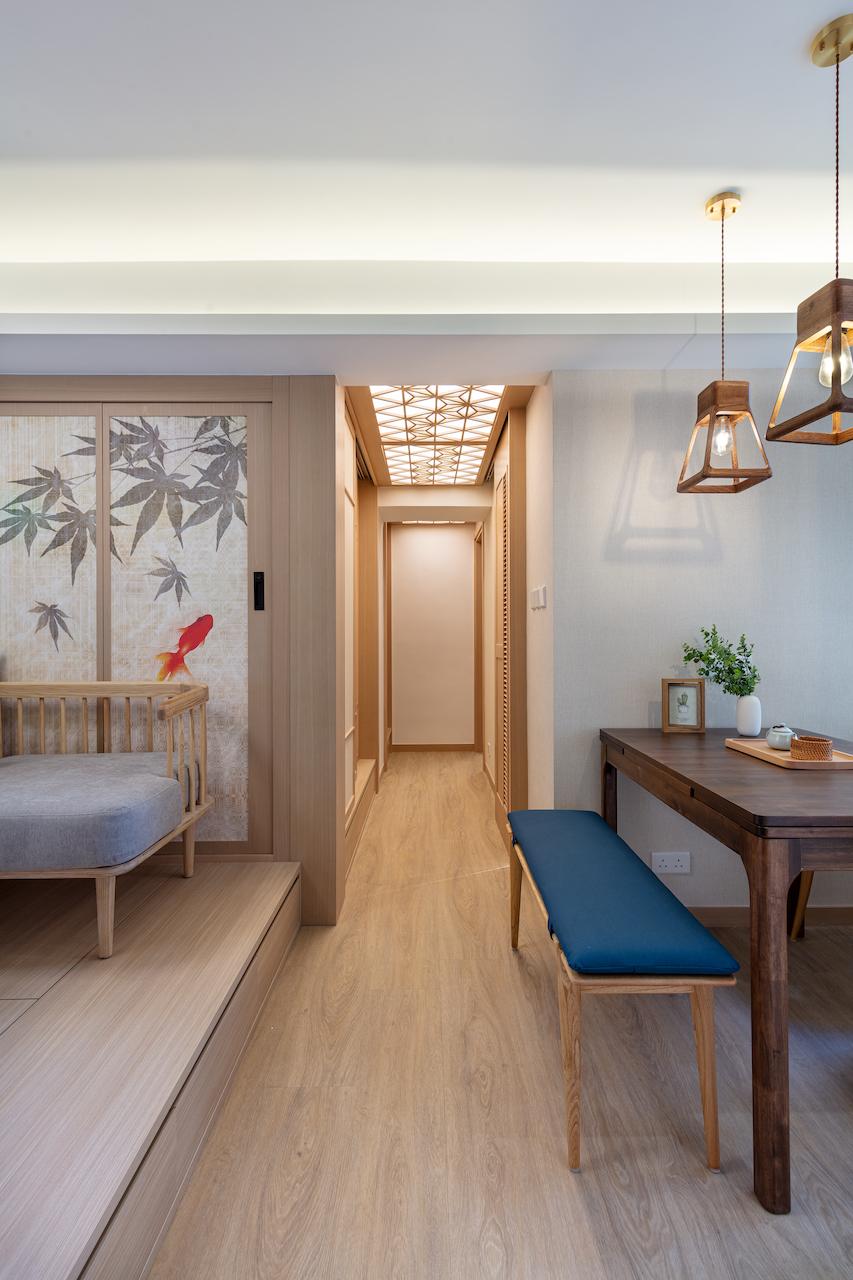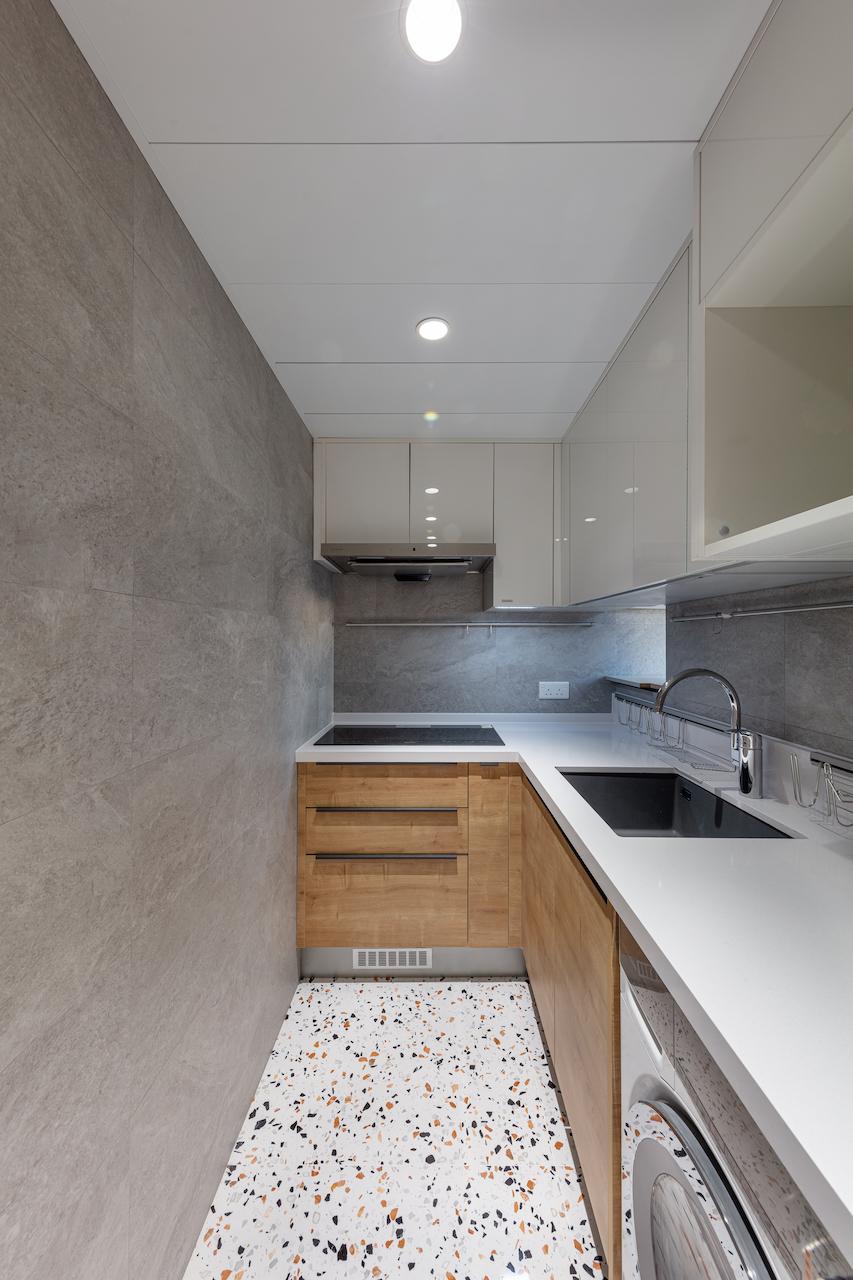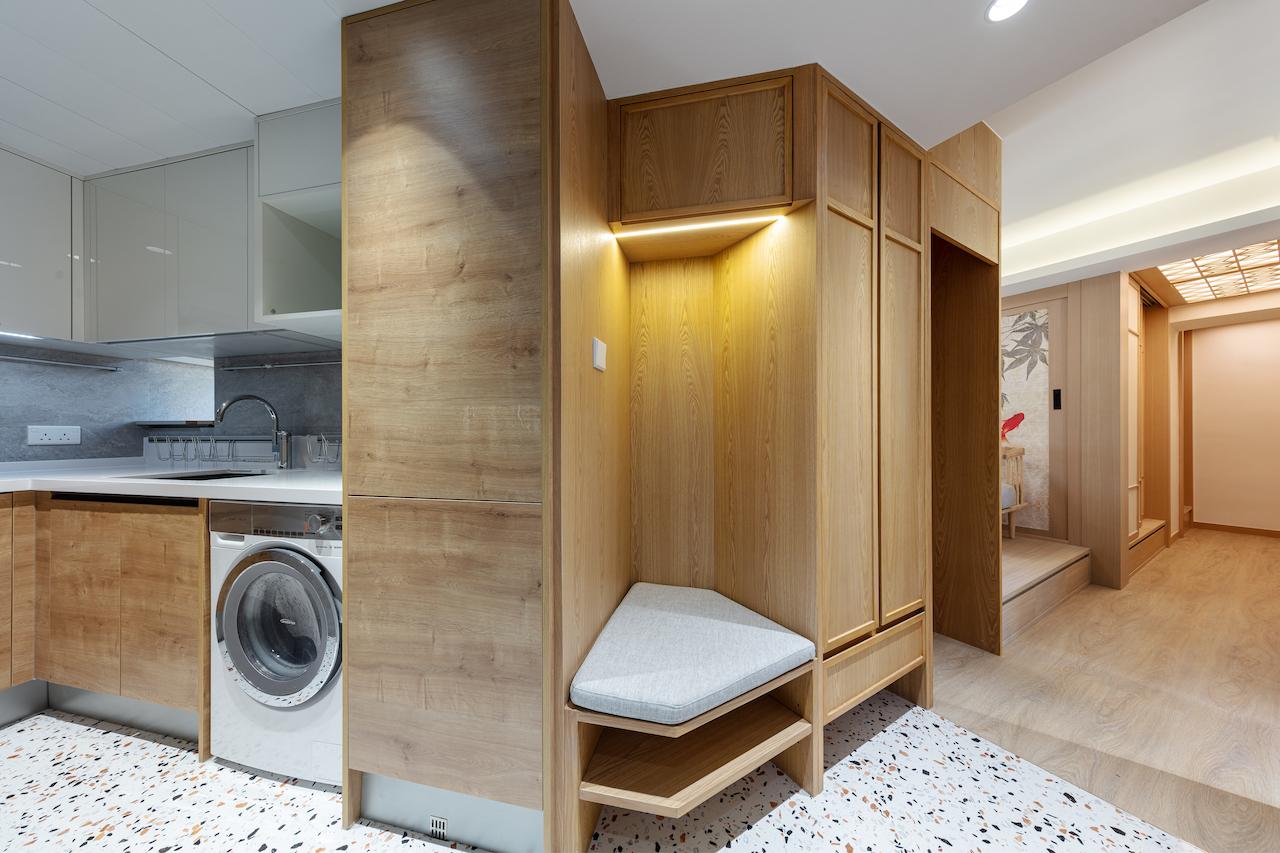 When it comes to design elements, the design company hopes to bring in a young and energetic Japanese design style. For example, in the living room, the overall tone space is decked with off-white cloth wallpaper and light wood color, creating a harmonious and cosy den. The bathroom makes use of light-colored stone-grain tiles and light wood colors as the main tone. The floor tiles use dark gray stone-grain tiles and extend to the wall inside the tank, visually enhancing the sense of space.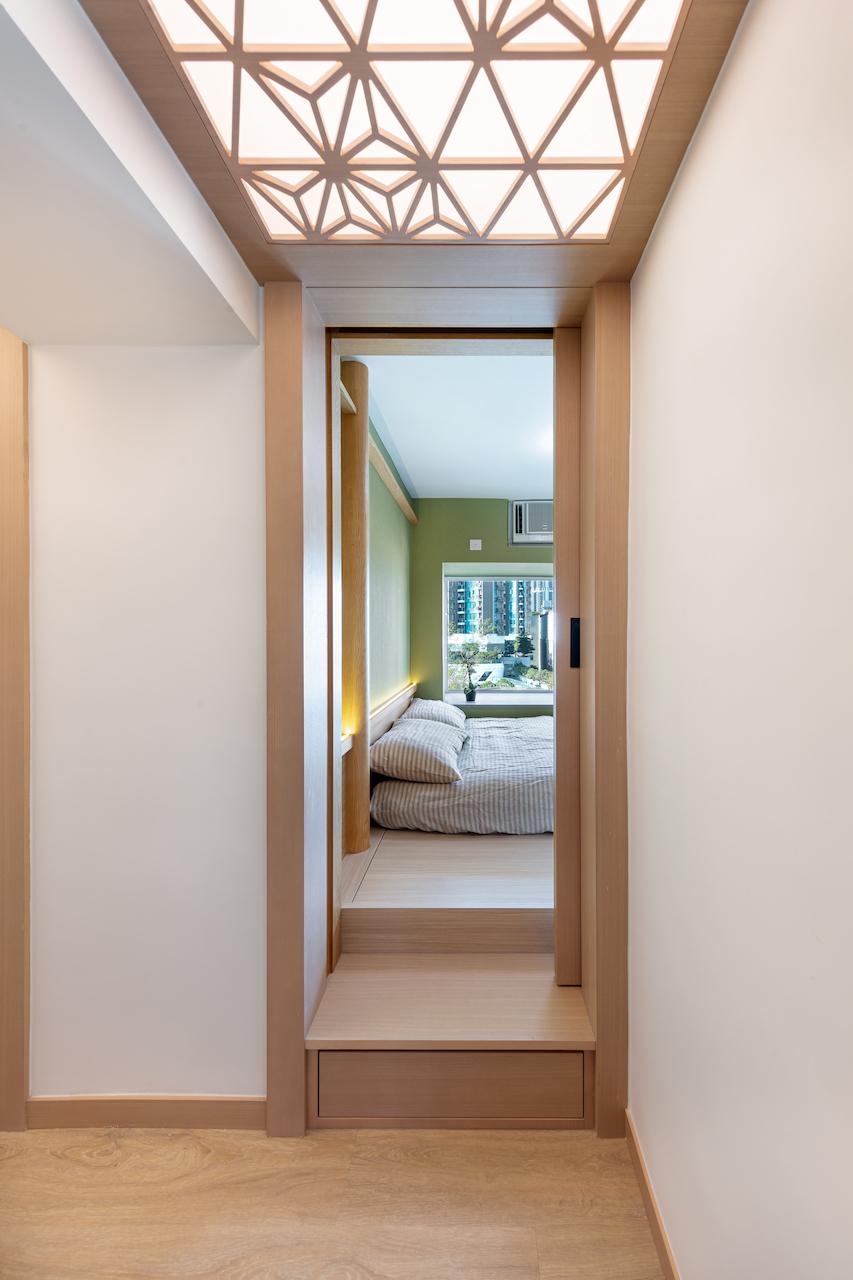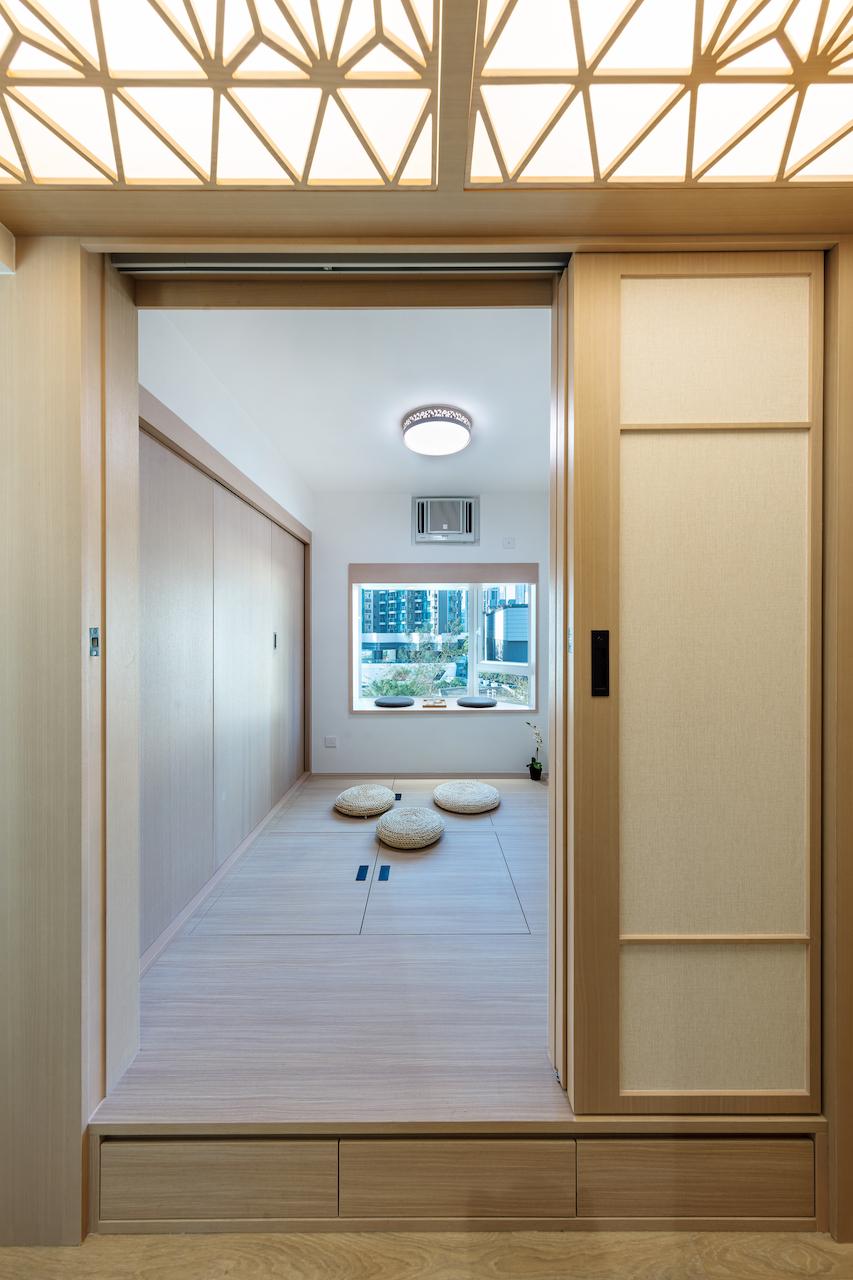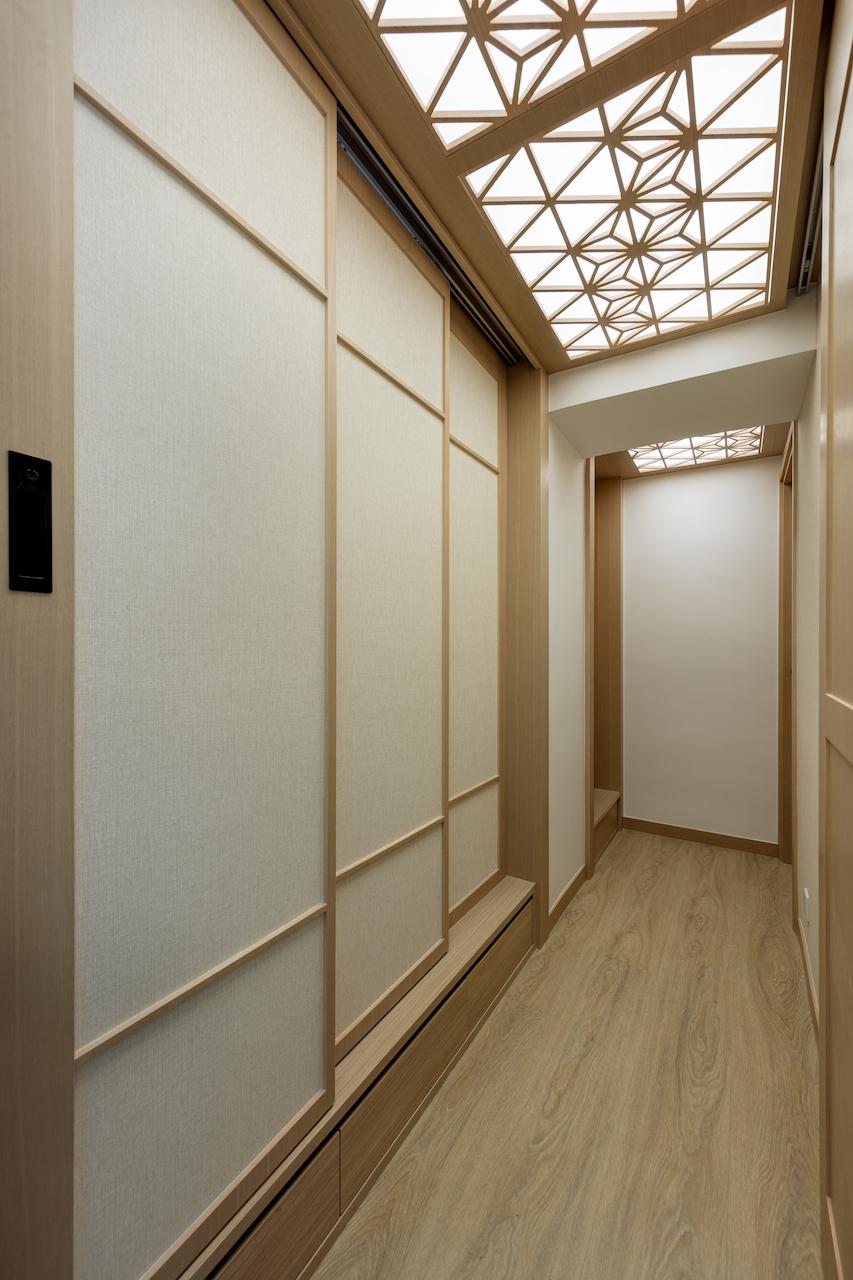 Entering the master room, the color and style are a tad richer than other spaces and gives out a stronger traditional Japanese taste, dominated by light yellow natural wood grain, tea green wallpaper and the earth color. The elements matched perfectly with the traditional Japanese style and the ambience of the room, and the green wall also gives people a fresh and eye-catching feeling, so that the homeowners can wind down when resting in the room or doing yoga.