Patterns often inspire trepidation in interior design professionals, and with good reason: with so much potential to go wrong, it's no wonder that most designers often forgo it entirely, instead opting for the reassuring and unfailing simplicity of minimalism. Not for Catherine Bourquin.
As one half of the husband-and-wife-led Atelier B Limited, Catherine has always had an eye for patterns, often incorporating them in earnest via characterful wallpapers dotted throughout previous projects. Yet, it wasn't until her latest commission to create an abode for the respective families of a brother and sister, as well as their own mother, that her talent for mixing and matching patterns came into full bloom.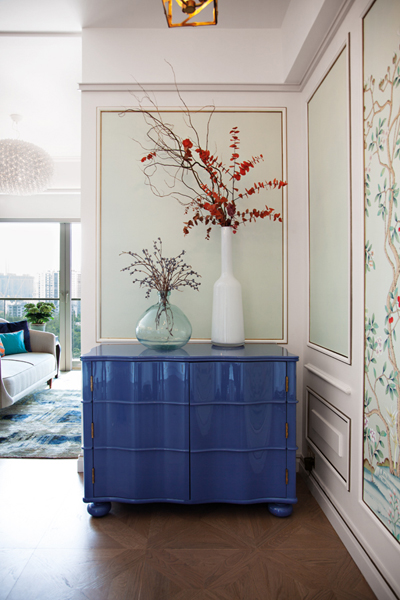 Located on Kadoorie Avenue, this project concerned two 1,600sqft adjoining apartments – one half for the brother, the brother's wife and their infant; while the other half would be for their mother to live in, and on the rare occasion, to accommodate the sister's family when they returned to visit from their home abroad.
I hate the typical Hong Kong apartment where you come straight into the dining, and there's nowhere to sit down and take off your shoes, says Catherine, on the first thing she planned to change of the layout. We wanted to evoke a sense of arrival by creating a foyer. This is a special little area comprising of shoe cabinets, a built-in banquette, great wallpaper and an amazing wall light which is more like a piece of art.
As husband Frederic got to work on the floorplans, Catherine concocted distinct colour schemes for each abode. Unit A – housing the brother and his young family – was given a palette of aqua, yellow and turquoise to emphasise lightness and freshness, albeit tempered with several industrial-chic interventions, such as in the sliding glass doors of the entrance. The wallpapers, while intricate, were kept relatively muted save for a world map-inspired print in the baby room. There's a bit of French flair, like a converted atelier space in Paris, describes Catherine.
See more: 5 things the French can teach us about decor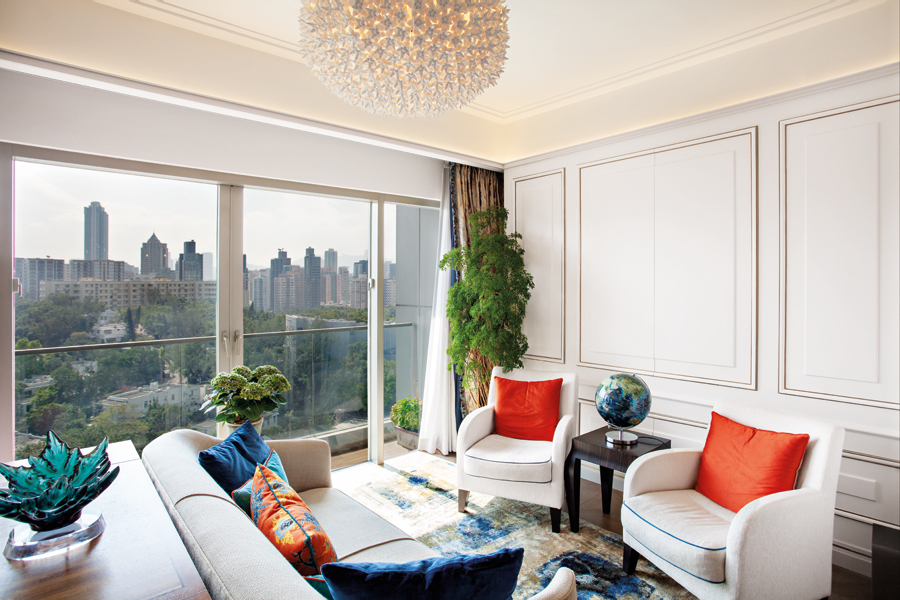 We had dream clients – they were open to everything. It was a bit like an adventure. We were very lucky
Meanwhile, Unit B was decorated along more classical lines to suit the mother's taste: cue bespoke hand-painted Chinoiserie silk wallpaper by De Gournay in the dining area, Versailles timber parquet flooring, and original lithographic prints and Art Deco paintings that Catherine sourced from Paris.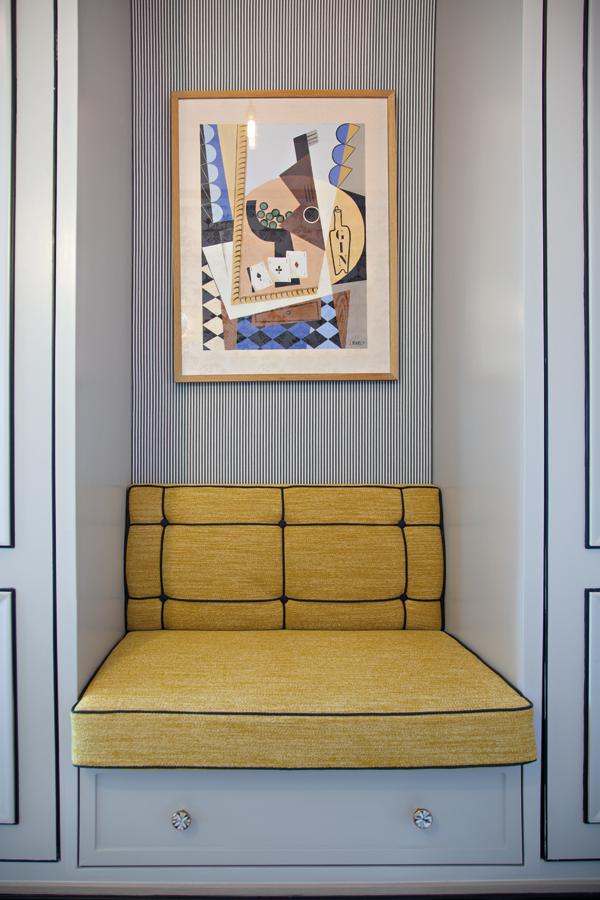 As for the colour scheme, she explains: We have different bursts of colour, but somehow they are all intertwined. For example, the blue lacquer of the Julian Chichester Regency cabinet in the entrance is continued in the timber dado rail of the corridor, and then picked up in the stripes of the upper wallcovering by Maya Romanoff from Altfield.
See more: Italian designer Andrea Dall'Olio's home is a carnival of texture and colour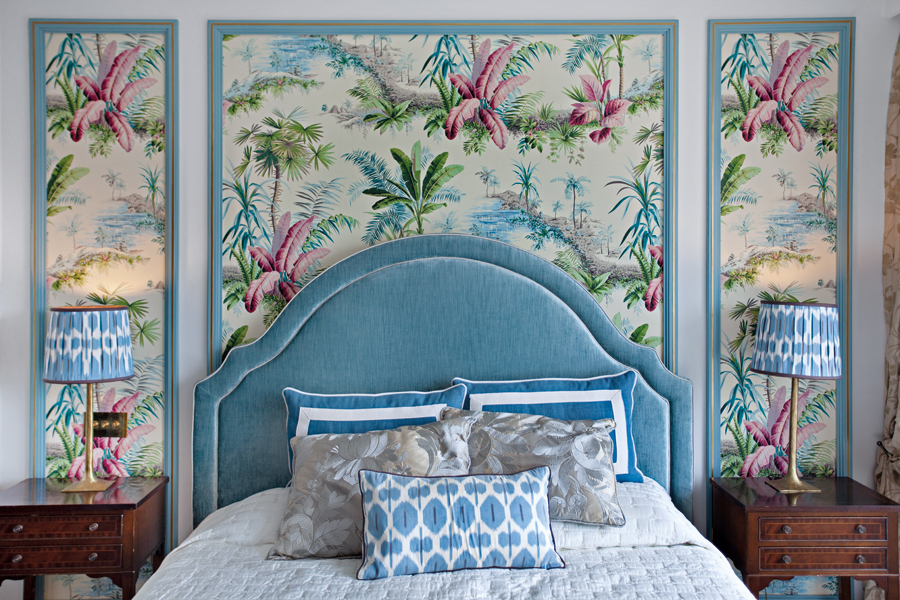 Naturally, Catherine's favourite room out of the two homes features the boldest patterns. As the smallest bedroom on the property, the mother's ensuite in Unit A ­– used when the sister's family is staying in the adjoining unit – was dressed floor-to-ceiling in Pierre Frey's La Folie du Jour wallpaper. While Catherine had no intention to refurbish the ensuite bathroom, a water leakage serendipitously left her no choice. It was a race to find tiles and sanitary wares stocked in Hong Kong, she recalls. We settled on the loveliest Chinoiserie wall tile on sale on Lockhart Road, and we also designed a lovely greyish blue vanity cabinet. It's everyone's favourite bathroom between the two units!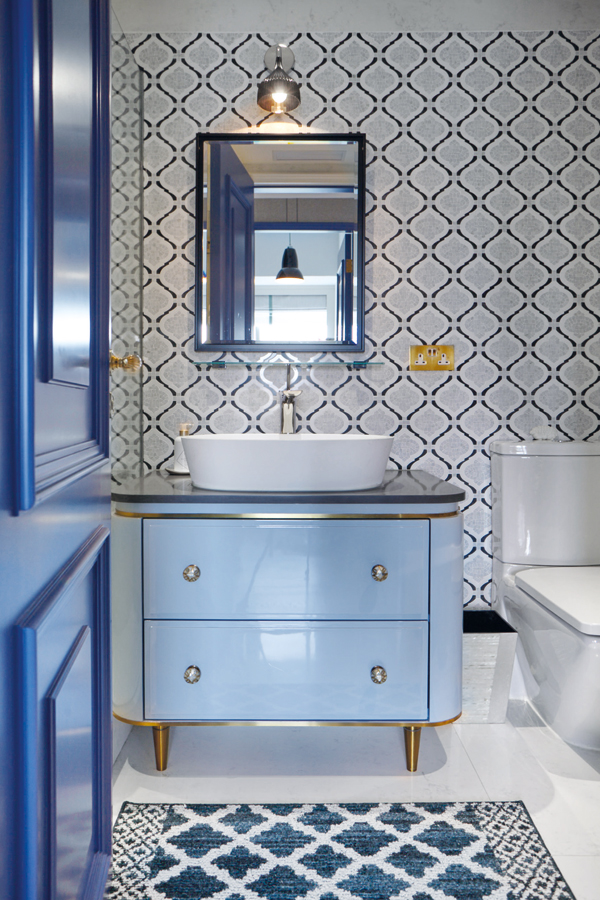 Of course, none of this would have been possible without a family of very willing participants in the first place, Catherine admits. We had dream clients – they were open to everything and they would get so excited about big and small things. It was a bit like an adventure. We were very lucky.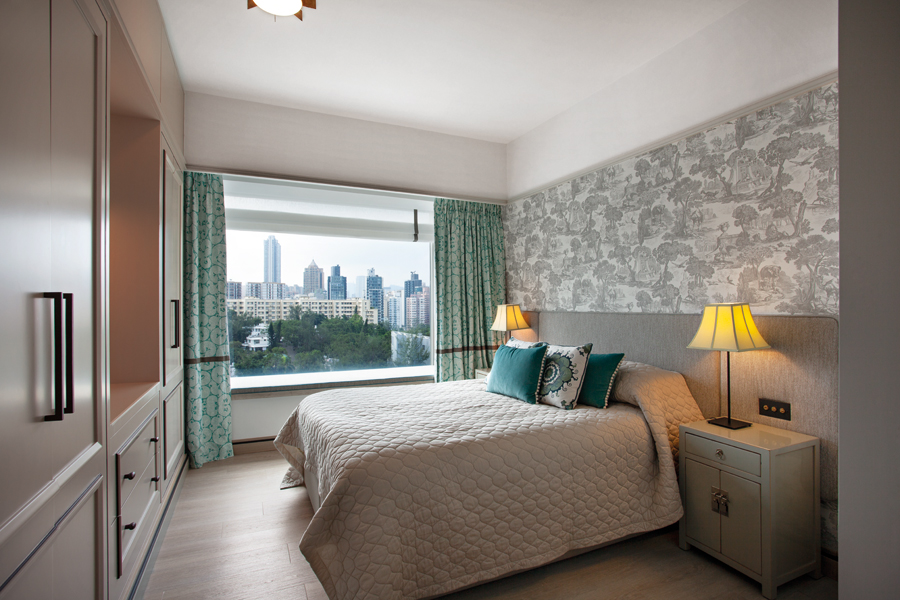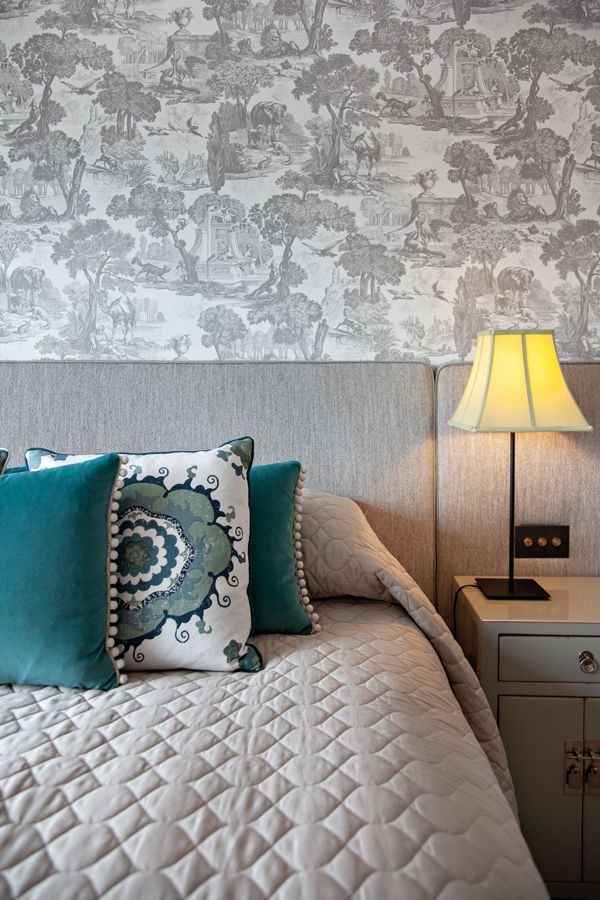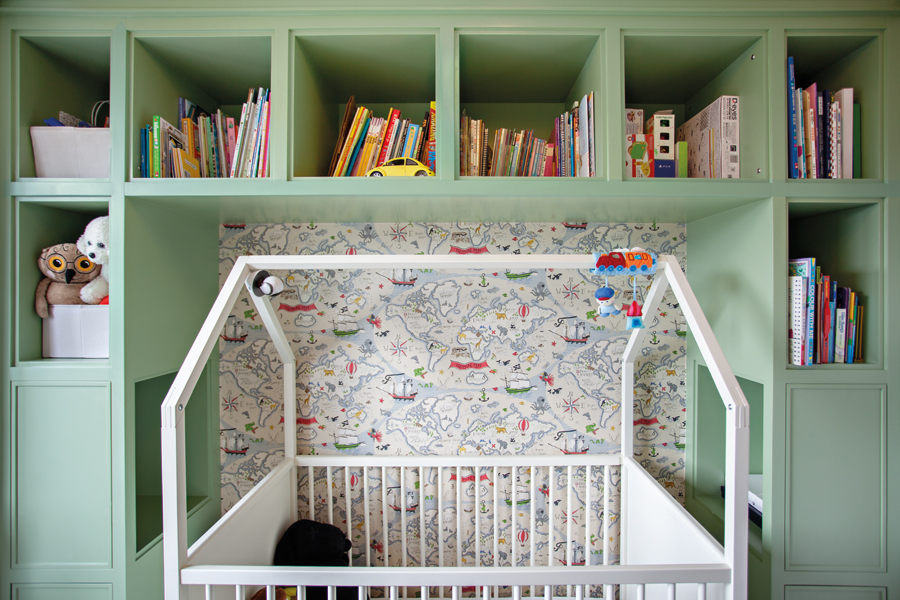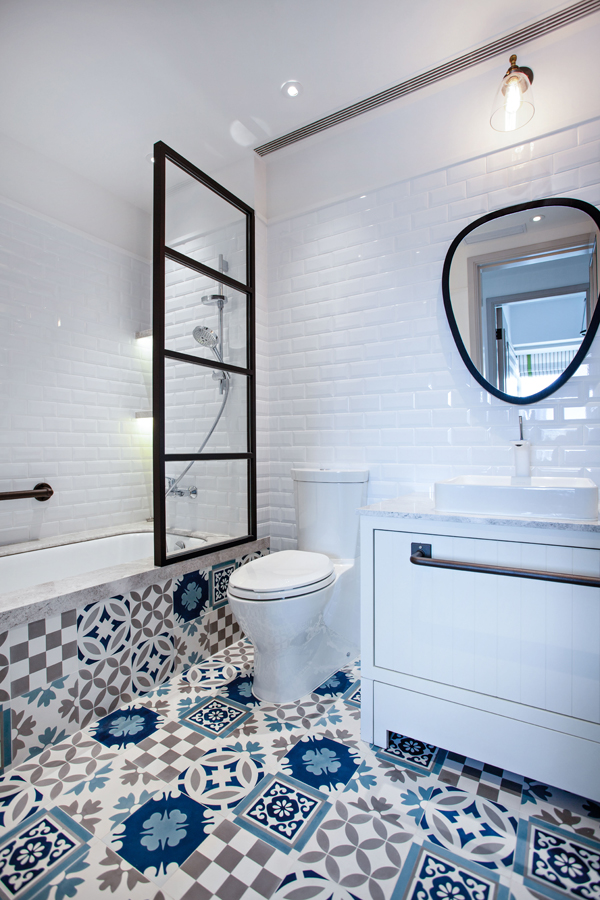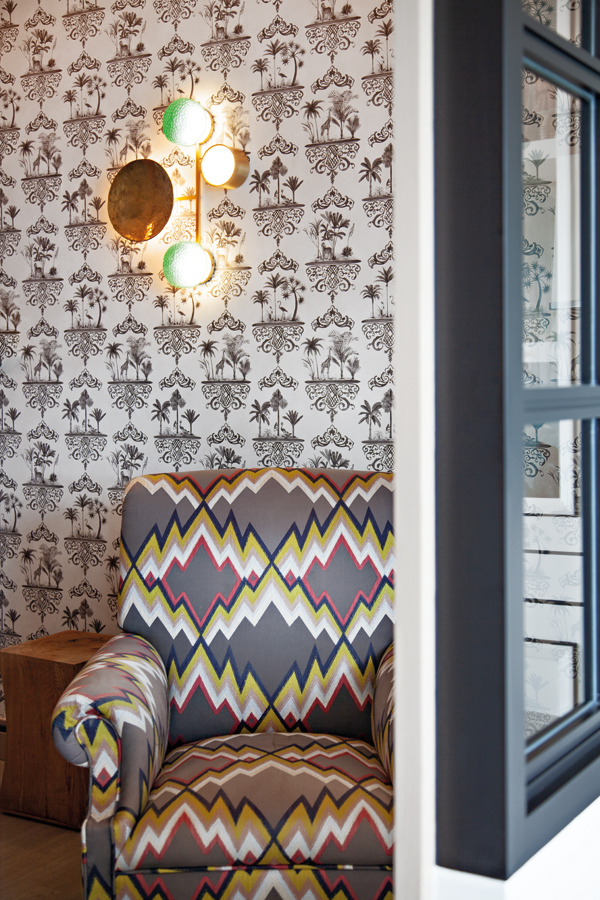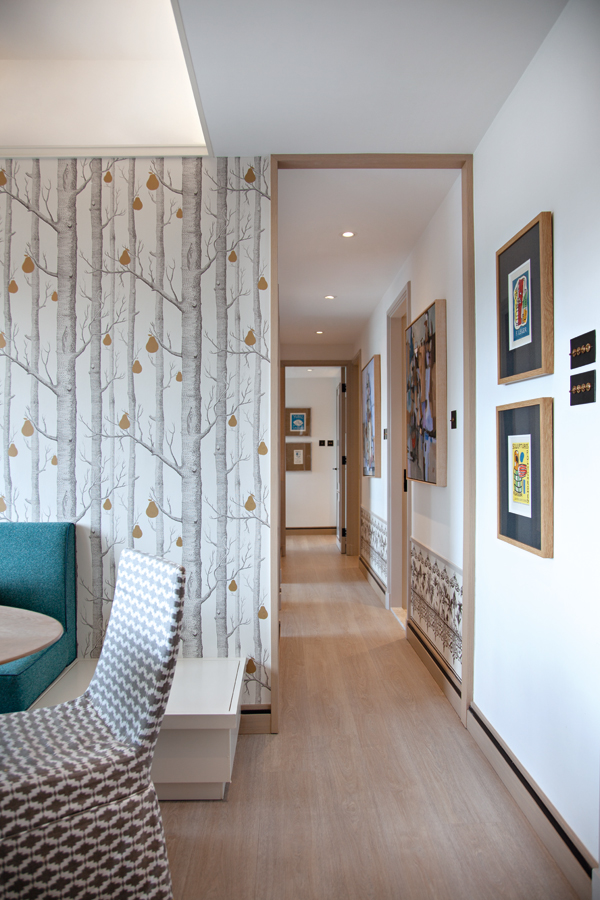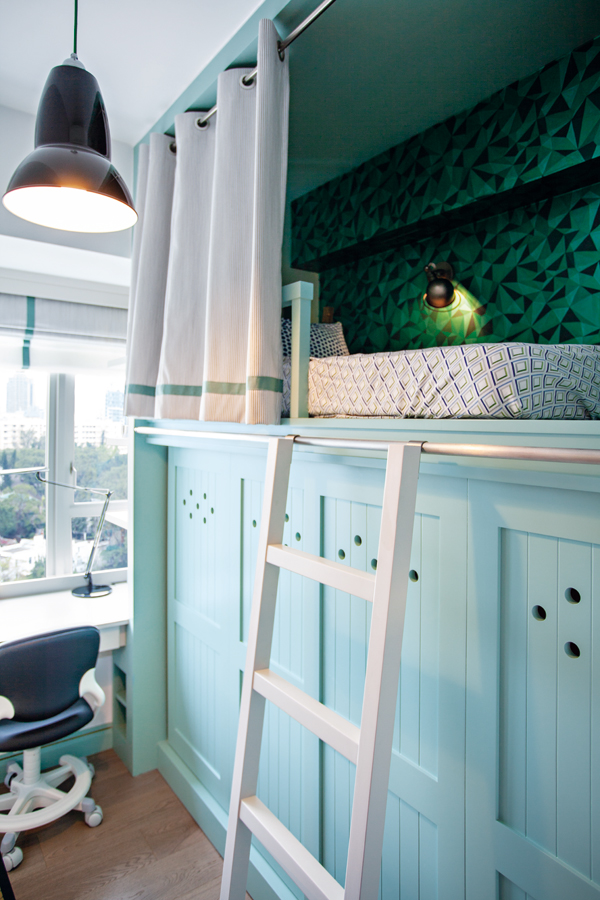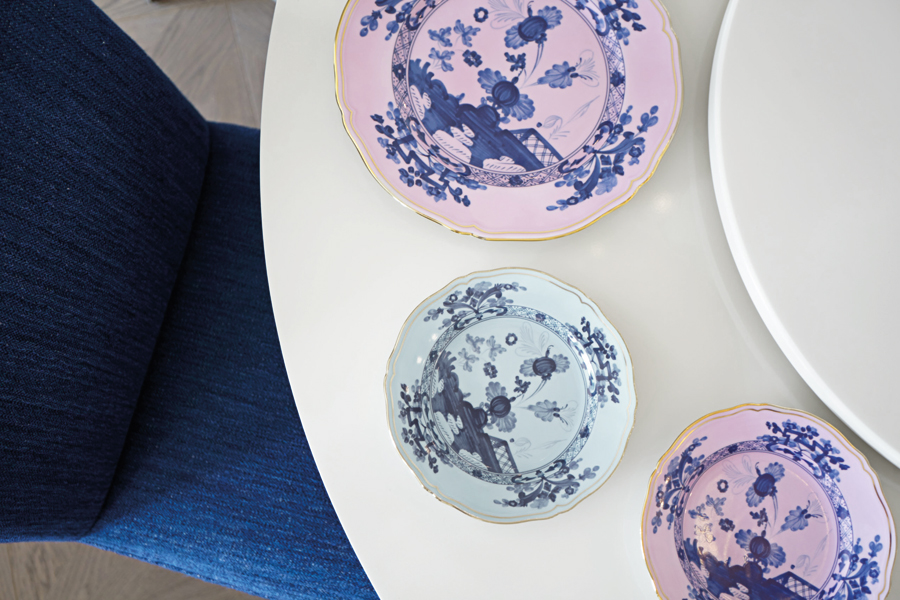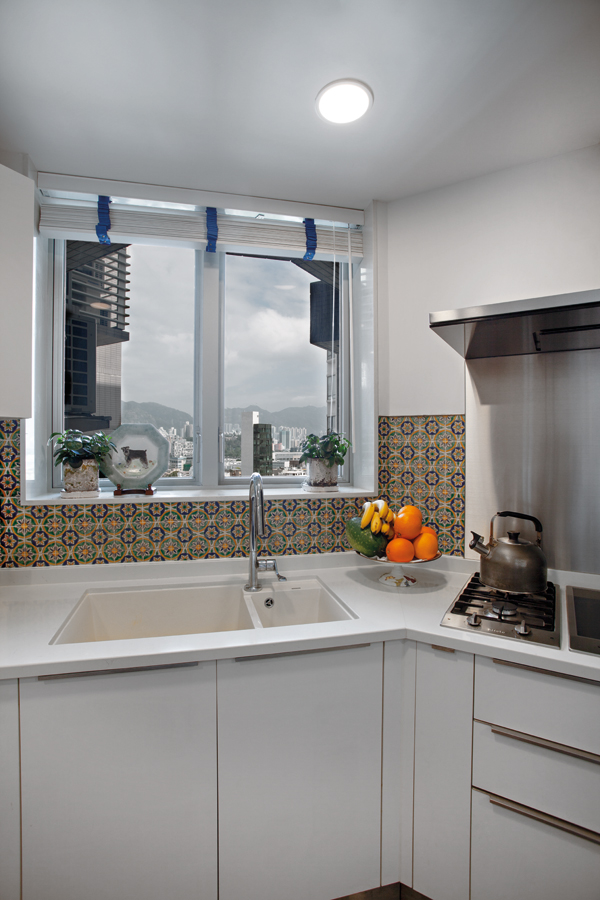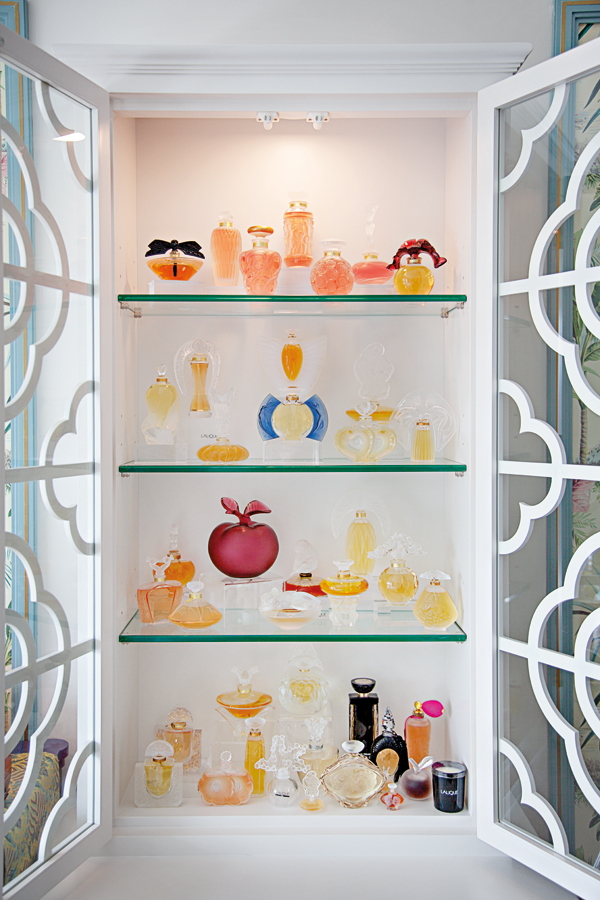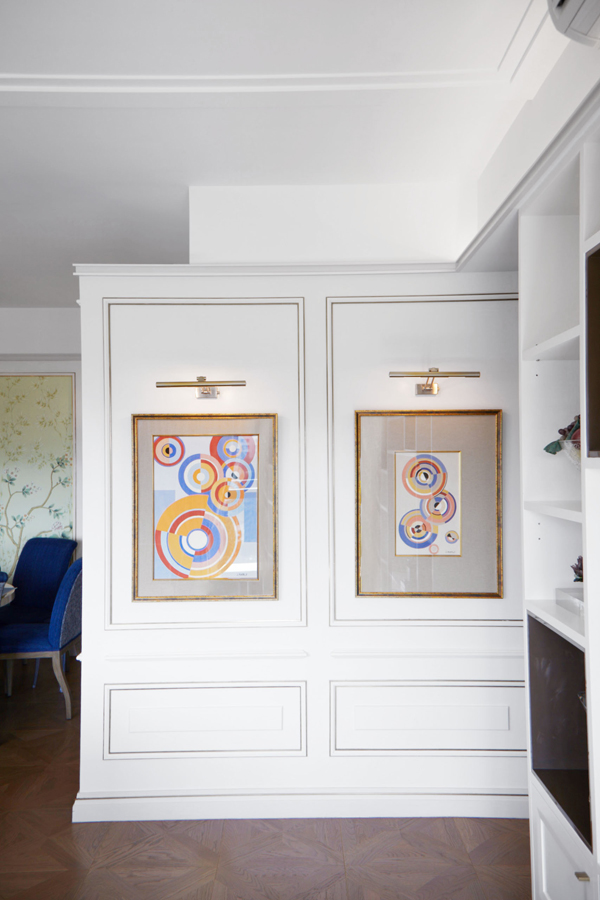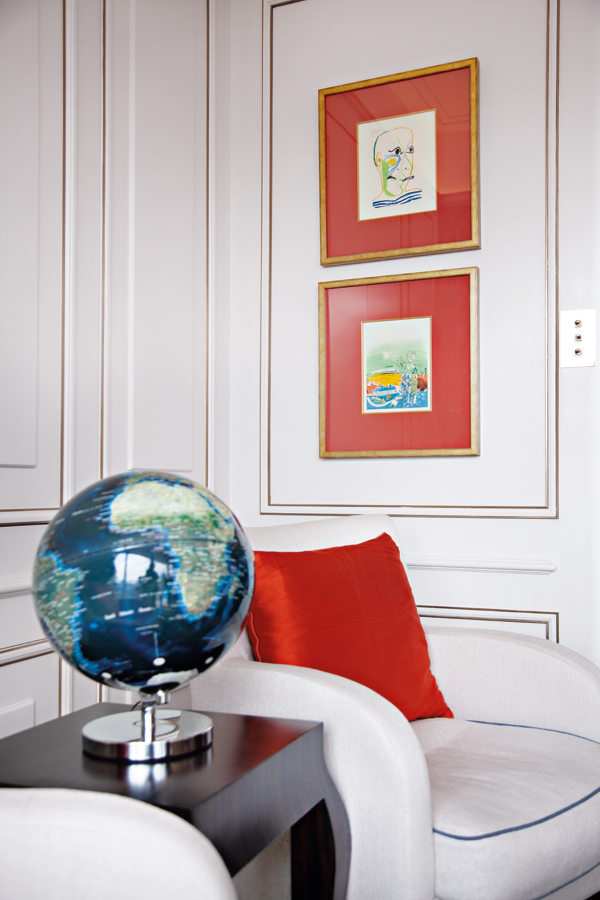 This article originally appears in our December 2018 issue as 'Family Affair', available on newsstands now.
The post Inside a 3,200sqft Hong Kong home where bold colours and patterns shine appeared first on Home Journal.