A Hong Kong couple teamed up with Minus Workshop to design an eco-friendly, multi-functional residential hub to encourage family bonding.
Located in Chai Wan, the main objective of the design of this 3,000 sq. ft. condominium was designed to achieve sustainability in a timeless and contemporary manner.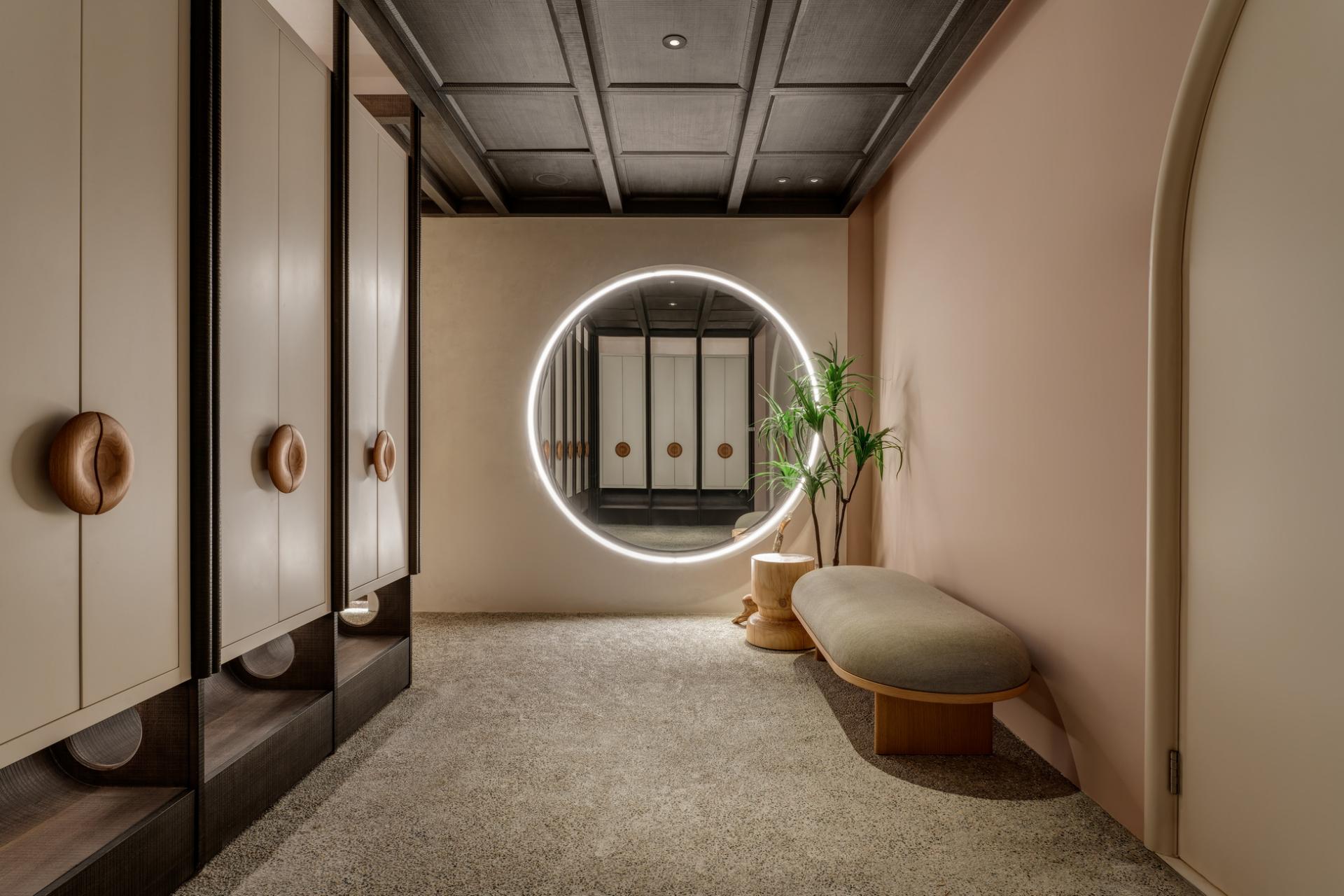 The building has a circular shape, beginning at the entrance, inspired by the founder of Minus Workshop, Kevin Yiu, 's love of geometric forms. A vaulted double door opens to reveal a storage cabinet for shoes and coats as well as a full-length circle mirror surrounded by greenery. The mirror offers a glimpse of the stunning interiors to build excitement and anticipation as guests step into the space for the first time.
This charming hub has reduced energy consumption and improved air quality through several initiatives. The living room features eco-friendly furniture, appliances, and a well-planned layout. Natural light pours into the room, which combined with the polished plaster texture, means little artificial light is required throughout the day.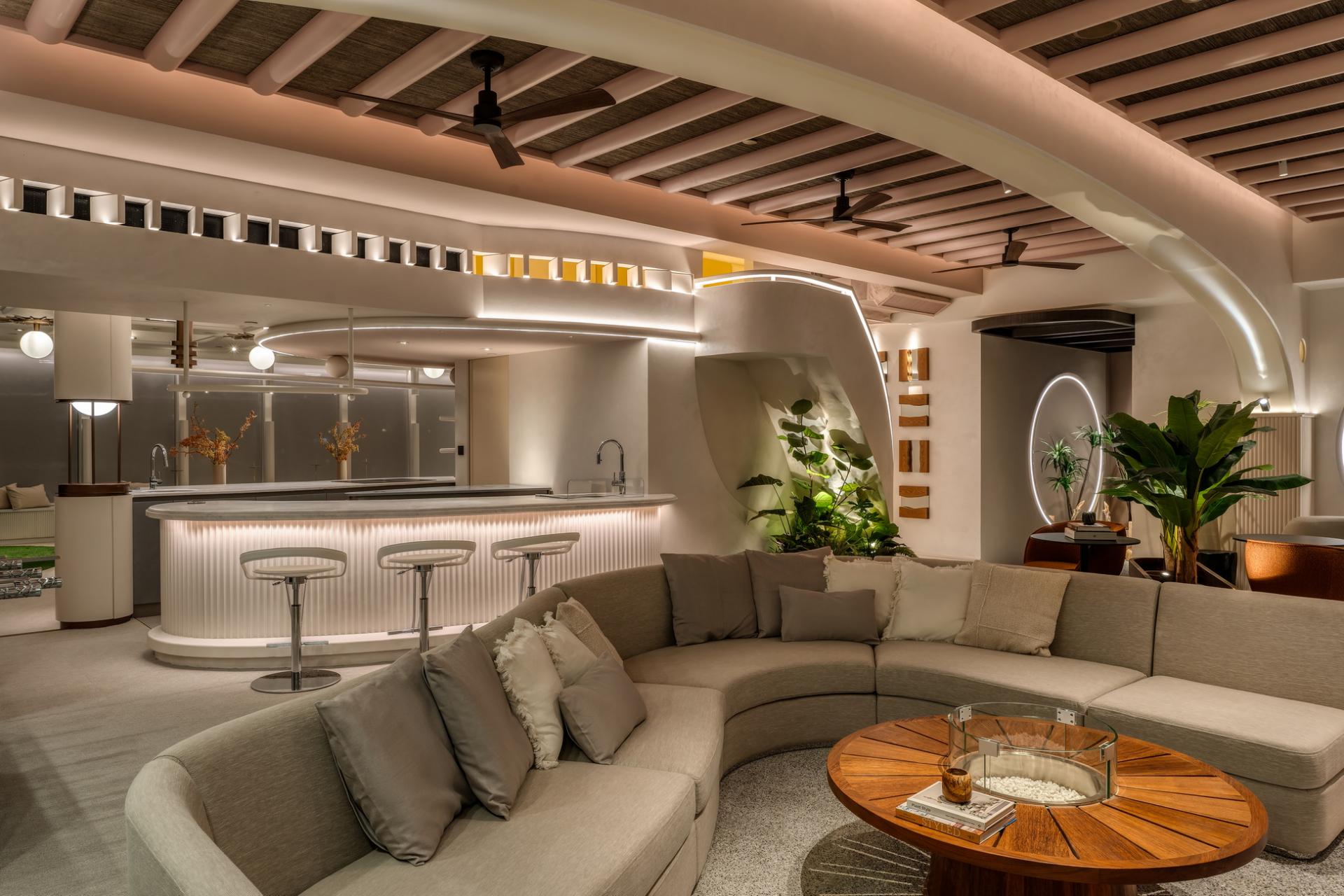 Cutting down on air conditioner usage is essential for reducing greenhouse gas emissions. But in metropolises like Hong Kong that experience scorching temperatures, this can be a challenge. With ceiling fans, Minus Workshop kept the lounge cool even without opening the windows. To ensure optimal air flow, a door barrier was eliminated in the living room. The decorative ceiling features a seductive arch that divides the space while giving the room a luxurious appearance.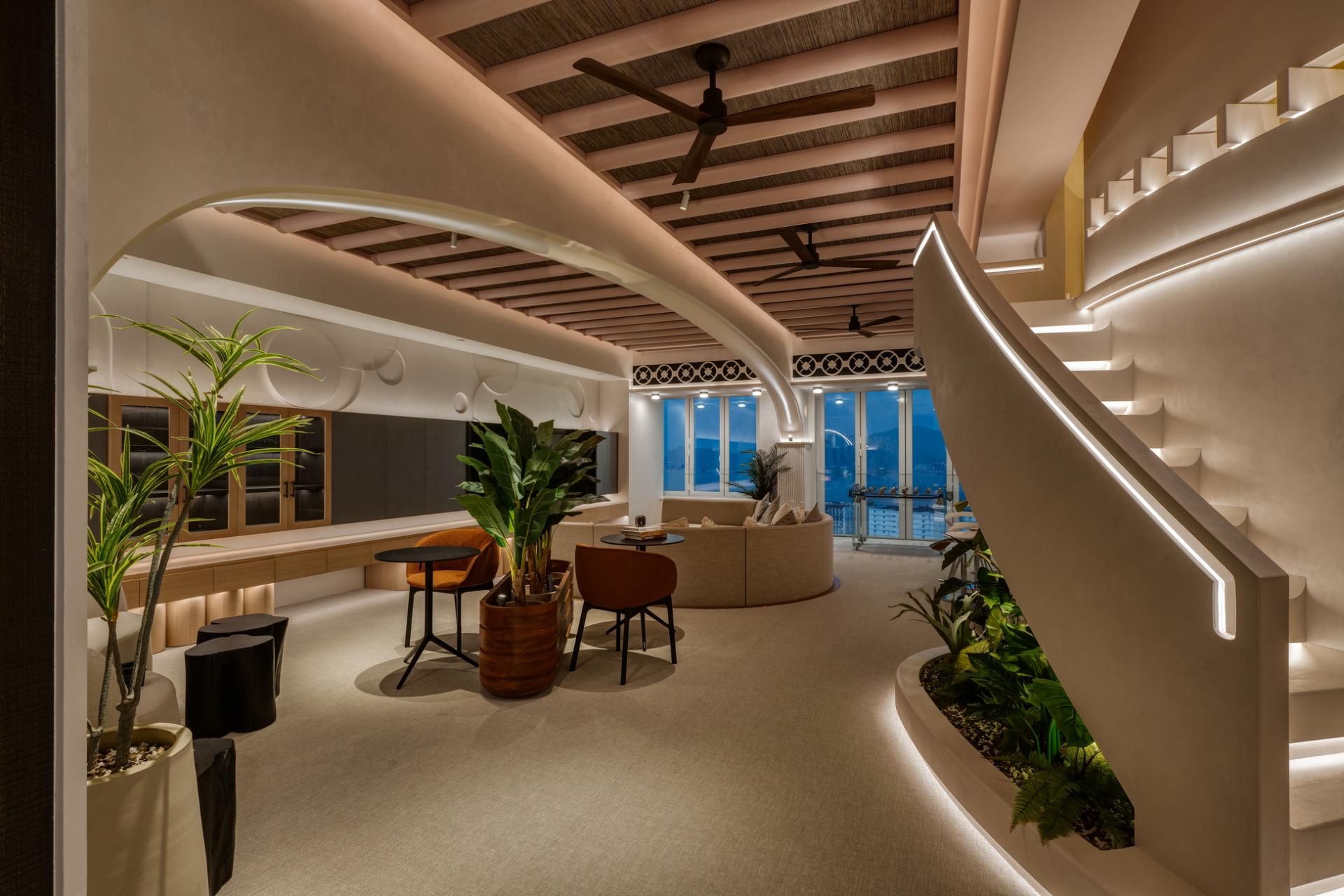 A sense of peace emanates from the villa, making it easy for friends and families to connect. Guests are grounded in nature by ample sunlight and an expansive balcony. In keeping with the centre's environmental commitment, the design combines a round couch with an indoor fire pit that can be lit with candles. In the corner, there is an organic bar connected to the kitchen, so you can enjoy a drink or a casual meal while watching football matches on TV.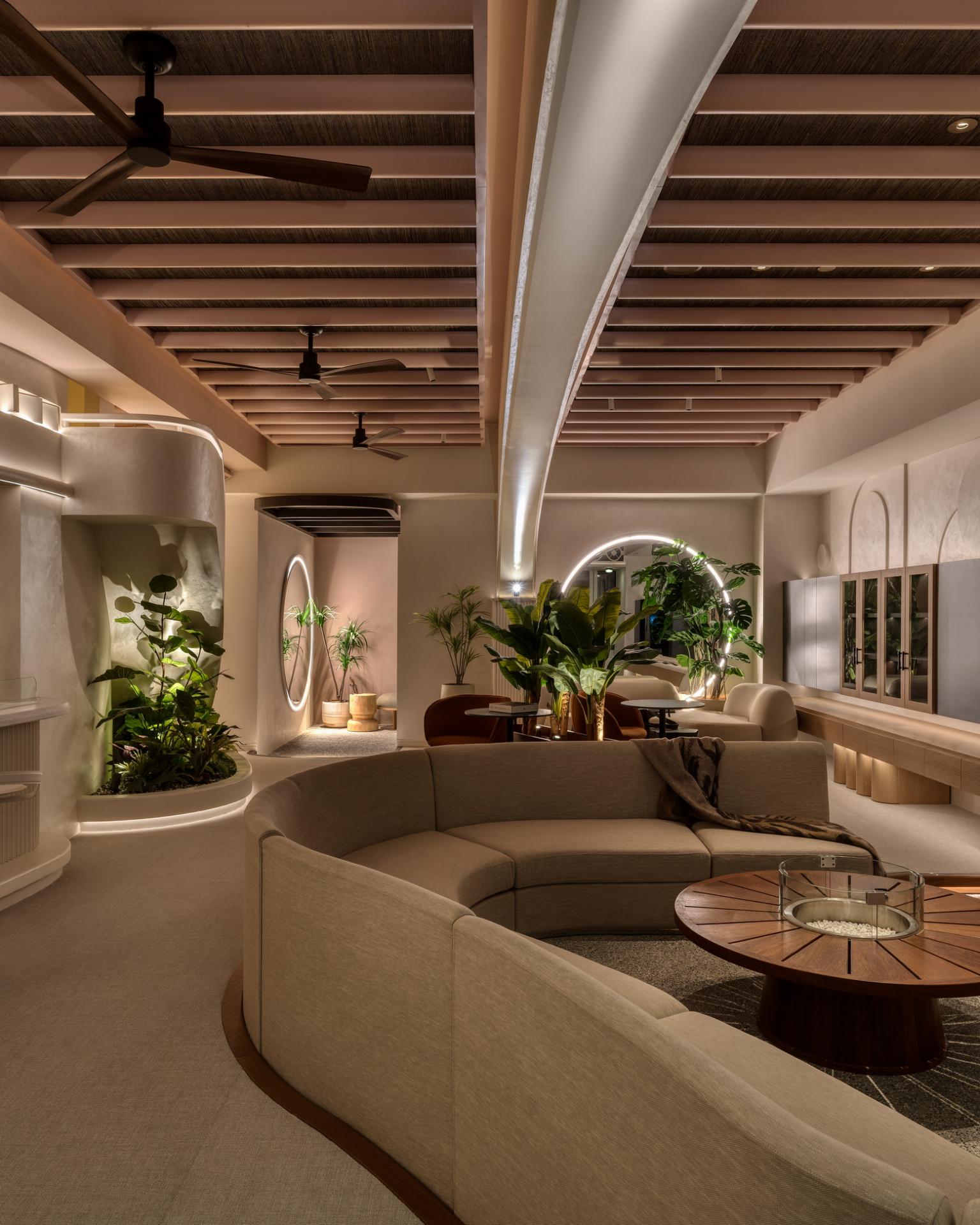 There is a breathable nook on the other side of the lounge. An assortment of plants provides shade, while a circle mirror enhances the view of the sea and brings in more light. At the hub, guests can move the furniture around to suit their needs for a small group meeting. The horizontal metallic wall cabinet that runs along the wall of this living room acts as a runner for a sense of continuity and provides storage.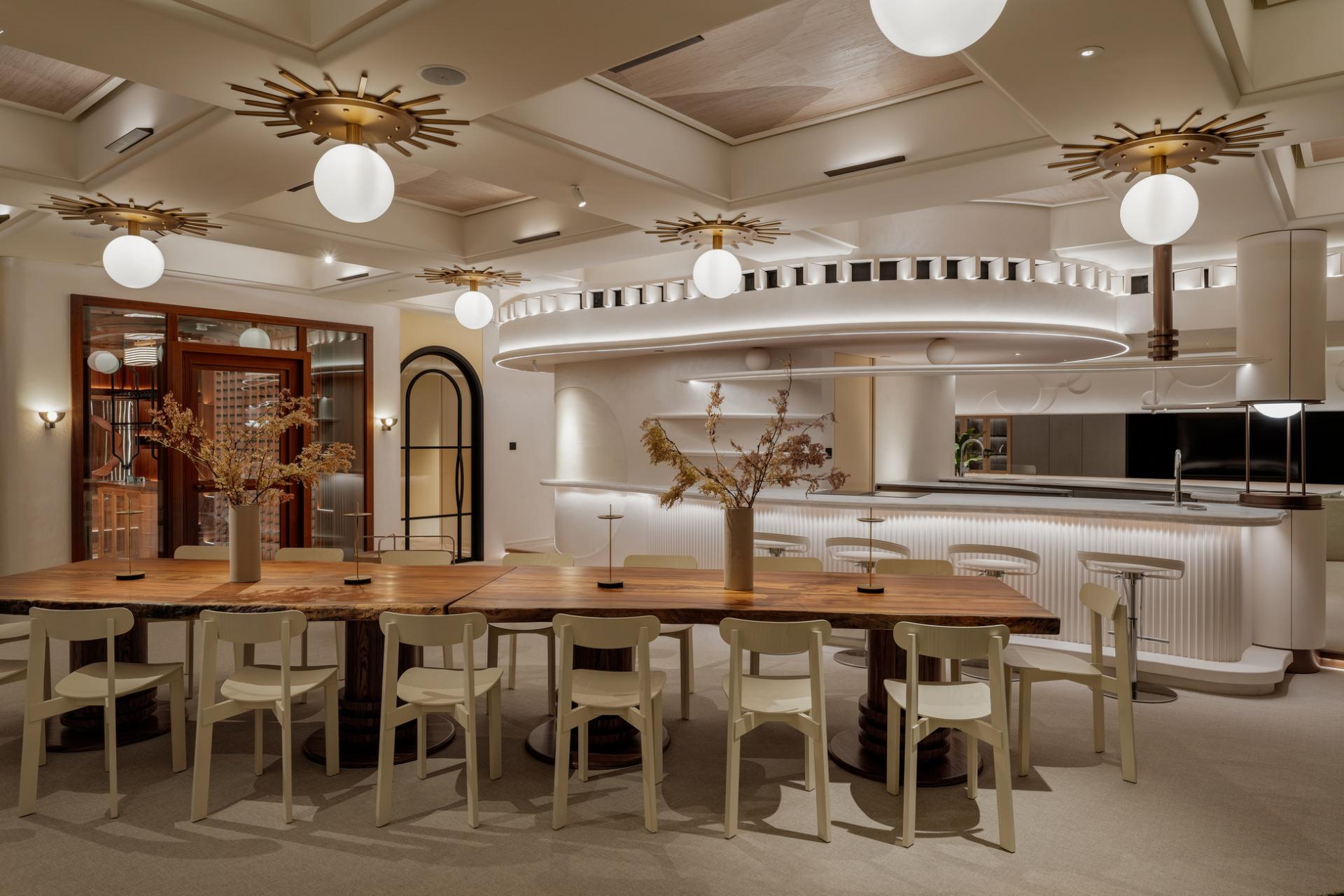 There is also a dining room which is connected to the adjacent living room, which has two separate open and closed kitchens, each of which is equipped with both western and eastern culinary equipment, such as wok-fried foods and pastries.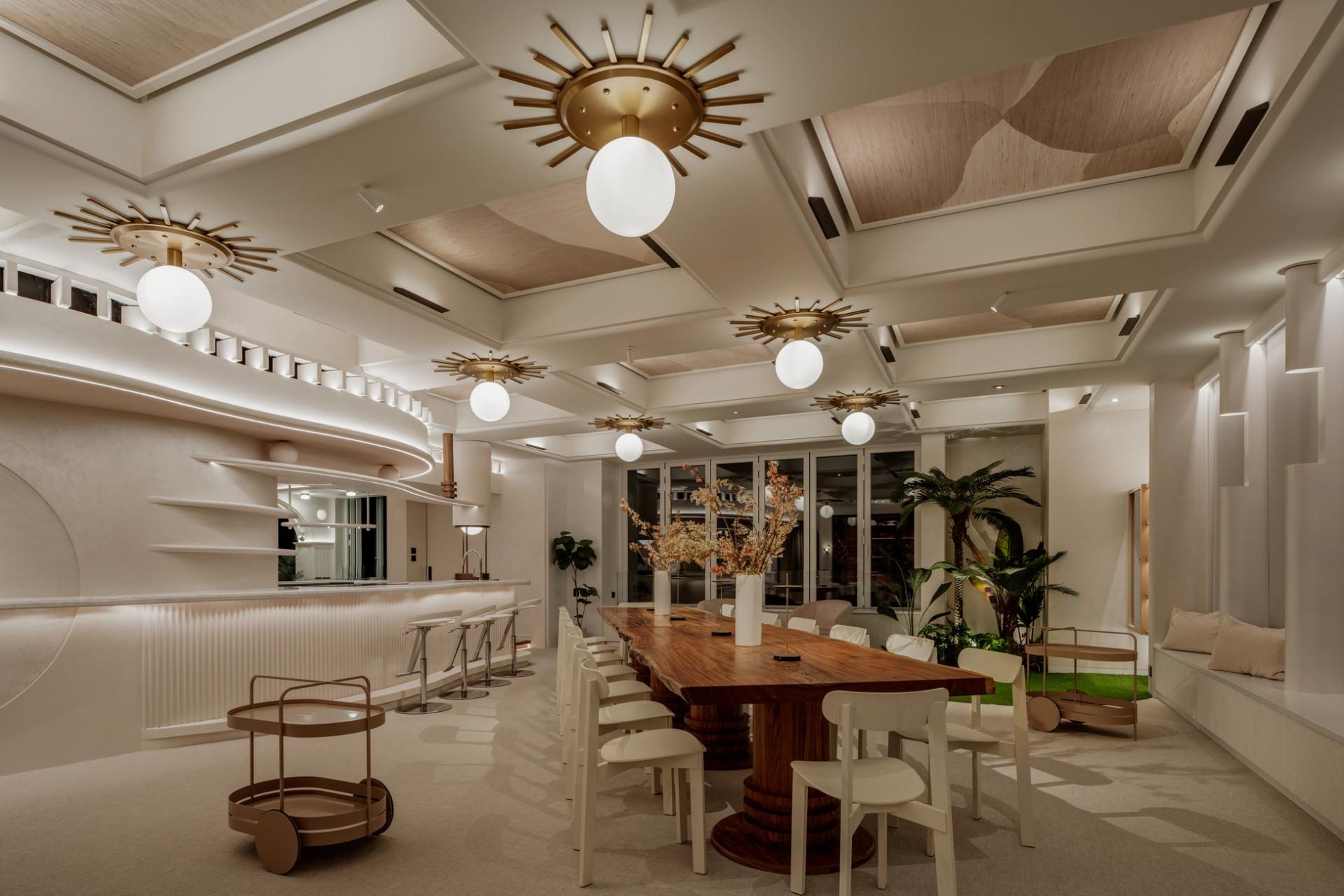 The walls are painted with seashell paint, adorned with recycled wallpaper. The two long dining tables are made sustainably with Golden Acacia, paired with the unpretentious white Bondi chairs by Please Wait To Be Seated. The sun-shaped pendant light, reminiscent of the owner's sunset wedding in Greece, adds to the laidback atmosphere.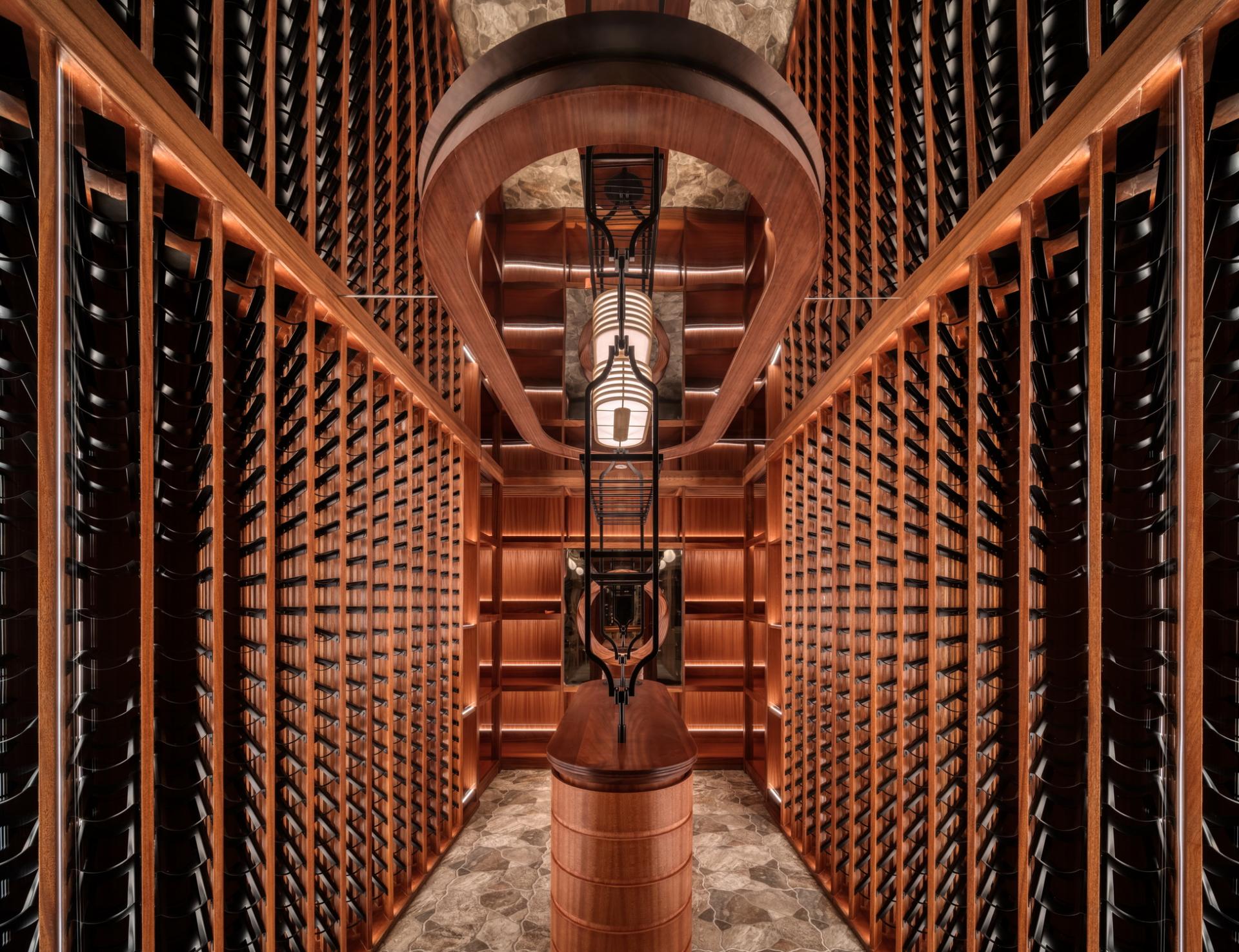 Yiu curated an enclosed wine cellar as a dining hall statement to spark more dinner conversation, based on his husband's request. Raw steel and natural walnut were chosen for the cellar to enhance its beauty. Classic wood and mirror steel capture the stunning extended aesthetic behind the glass. The wife, who is an eco-living influencer and entrepreneur, has her own green corner with a lawn and a hidden working table.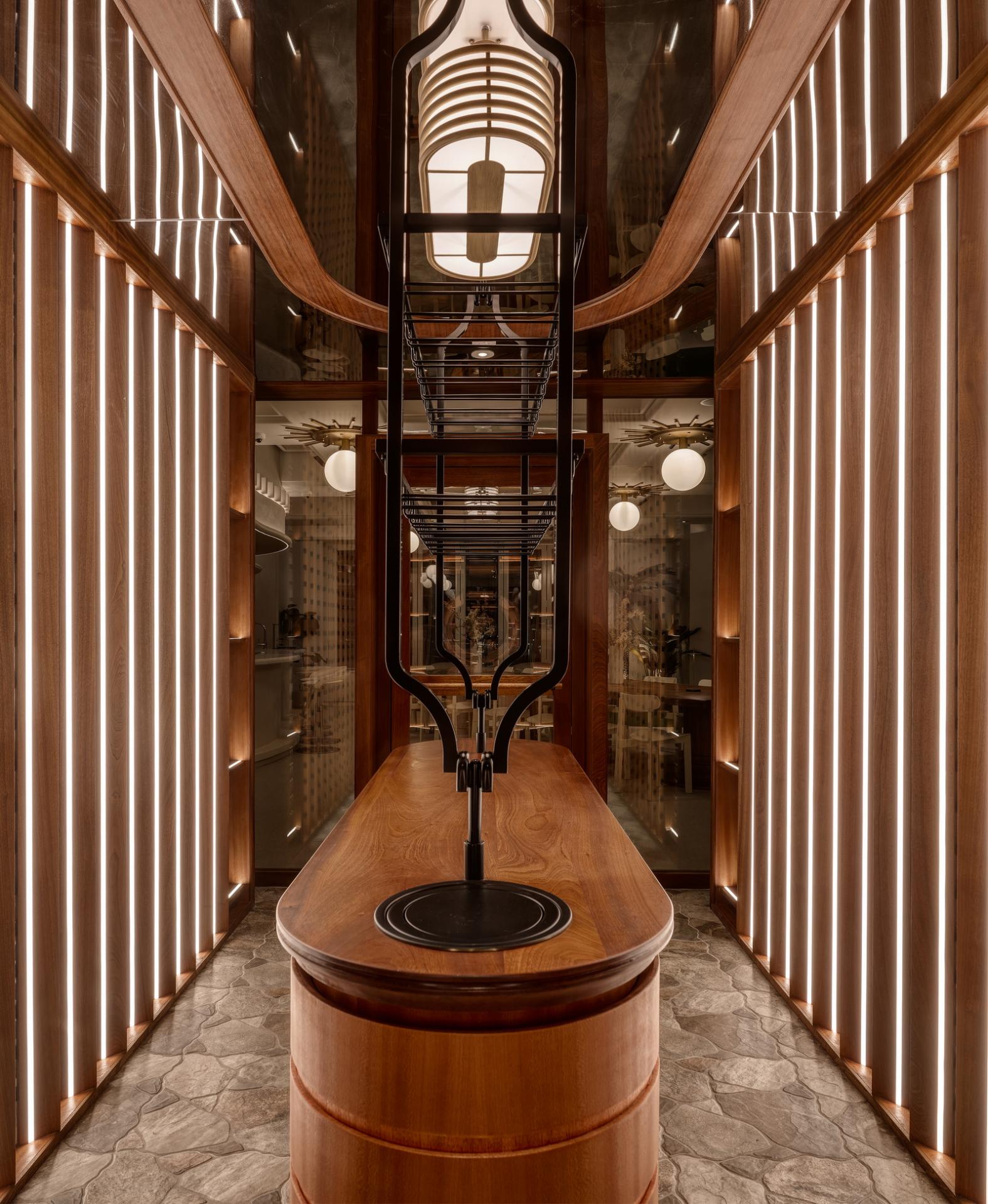 This villa was designed to be a balance of family intimacy and mindfulness, a holistic staycation villa for this couple, their friends and family.