It was a move that astonished many: in December 2018, Landmark Mandarin Oriental's culinary director Richard Ekkebus lowered the curtains of his feted two-Michelin-starred Amber for a four-month renovation, during which he set out to completely overhaul not only its contemporary French-driven menu but also its sultry, masculine interiors, to which he tapped its original mastermind, Adam D. Tihany of Tihany Design.
Since then, gourmands and design buffs alike have been on the edge of their seats for what is to become "Amber 2.0", conceptualised by the design titan who has crafted the likes of The Beverly Hills Hotel, Four Seasons Dubai DIFC and of course the Landmark Mandarin Oriental, some 14 years ago.
"Richard is a superstar – when he decides to do something new, people listen," quips Adam of this sentimental project that first began talk four years ago. The result? A strikingly modern and curvaceous reimagining of the hotel's 7th floor that now introduces the casual all-day dining restaurant Somm serving over 100 wines and sake, alongside the new-look Amber. It evokes Richard's redefined culinary philosophy: one that favours organic, lighter and more delicate flavours over ingredients such as dairy and gluten (none of which you can find on the new menu), and a pared-back way of eating that reconsiders its contribution to the environment.
Gone are the original chandelier composed of bronze rods as well as crisp white tablecloths, replaced by a graceful, minimalist aesthetic by way of bronze ring chandeliers, curving low partitions, intricate wood table tops and sculptures crafted by local artist Gail Deayton that lend to an inviting, more feminine environment with greater architectural volume. We speak to Adam from within the restaurant to find out more: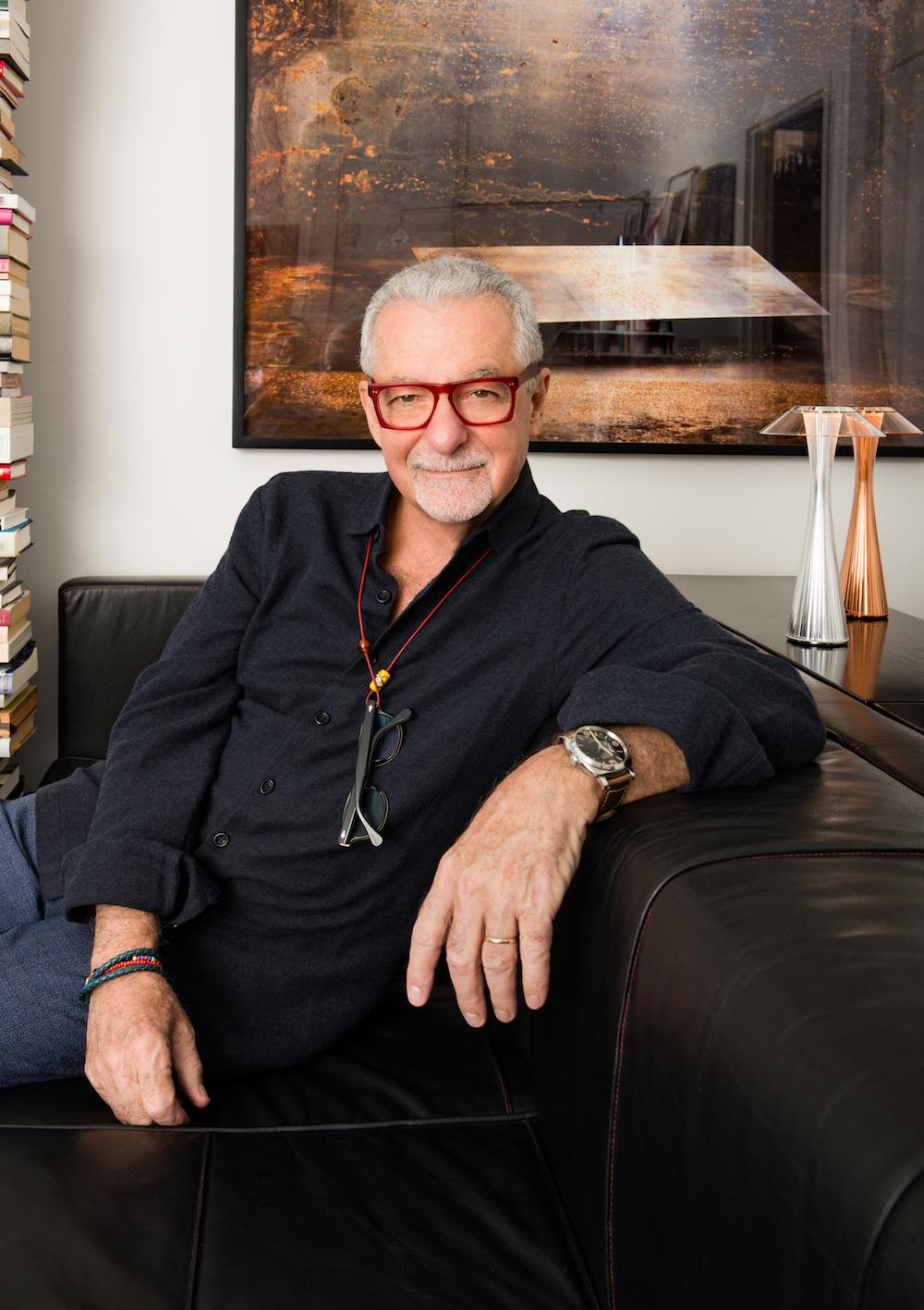 How were you first approached about Amber's redesign project?
Richard and I first met in 2005 when I did the Landmark Mandarin and we worked on the original Amber. We kept in touch through the years; when he came to visit me in New York and told me his food concept is evolving, he said he wanted to do something to refresh the restaurant, too. I said, it's a shame, because it's a really beautiful place, everyone loves it. He says yes – but everything changes in life. You can't sit there and expect everything to last forever.
The restaurant is about the chef and his art, first and foremost. I'm the portrait artist – I paint portraits of my clients. So we discussed more in detail about his vision of a more casual, feminine lighter restaurant – lighter food, no tablecloth. It's a complete reboot – this is not just makeup; this is surgery.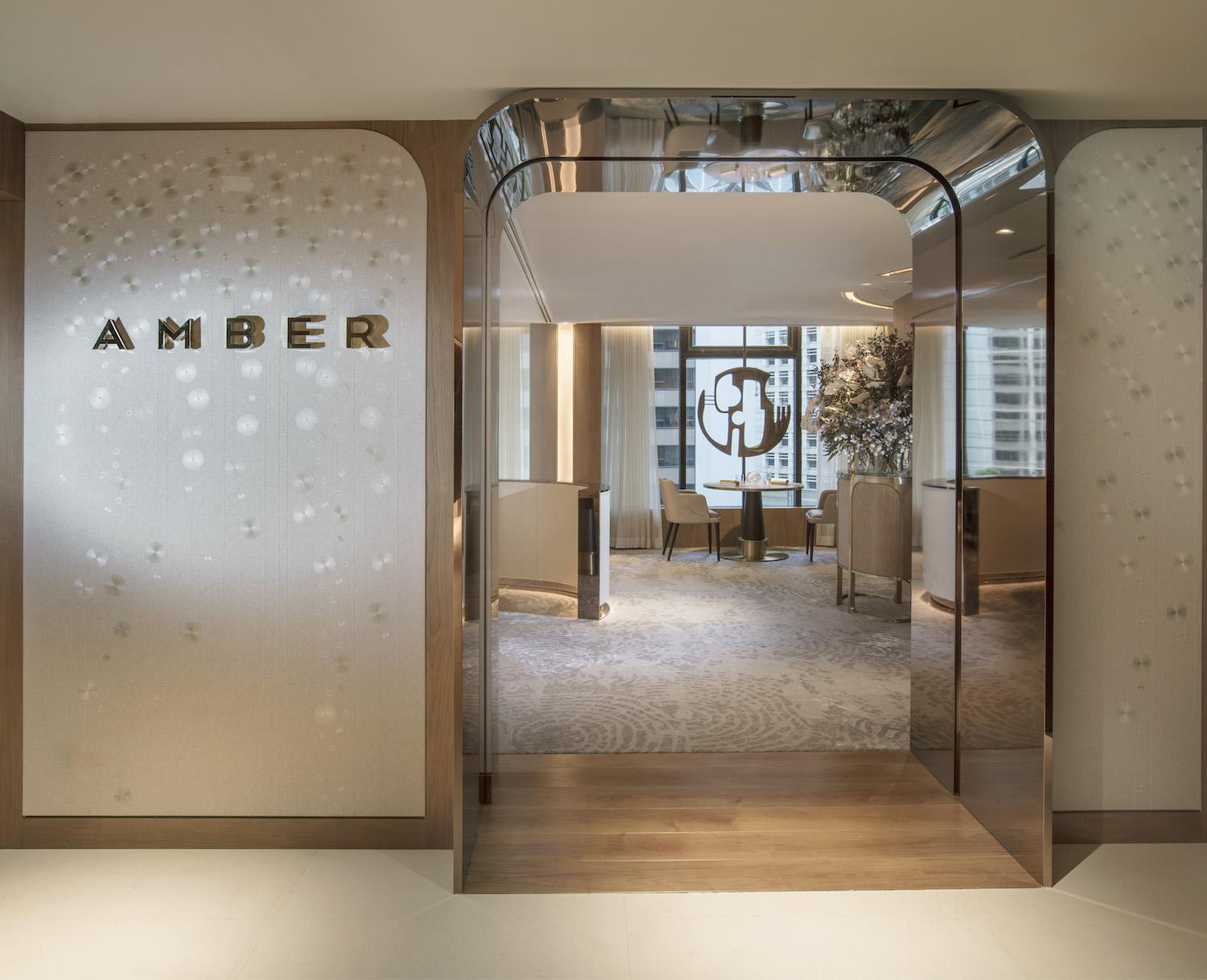 How was it working with Richard and the Landmark team again?
I would use one word to describe it: seamless. We basically had the same team from the last time we worked together, so it was very much like working with old friends and getting together for another round. It was very comfortable, easy, friendly – can't complain. We will be back in 15 years (laughs). We all evolve, but friendships stay – so that is nice.
What were the main challenges?
This isn't really a decorative restaurant, it's a design restaurant; it's very architectural. The biggest challenge was the ceiling. The rods were almost like a symbol of the previous iteration – how could we create something that was equally memorable, effective yet totally different? Now you can see the chandeliers which are very architectural and decorative but very functional, as you can light every table. It's a sculpture, not just a chandelier. It's very sinuous. It's one of the signature pieces that had to be strategically dealt with.
How do you hope guests would feel stepping into the new Amber?
Delighted. There're 2 kinds of people in the world – people who hate change and people who love it. We cannot cater to everybody. This is what I always say: I don't know the formula to success, but I think the formula to failure is to try to please everybody. You have to take a point of view, and say, you know what, this is who I am. I'm not for everybody. People come here, it's a commitment; when you come, you're expecting fireworks.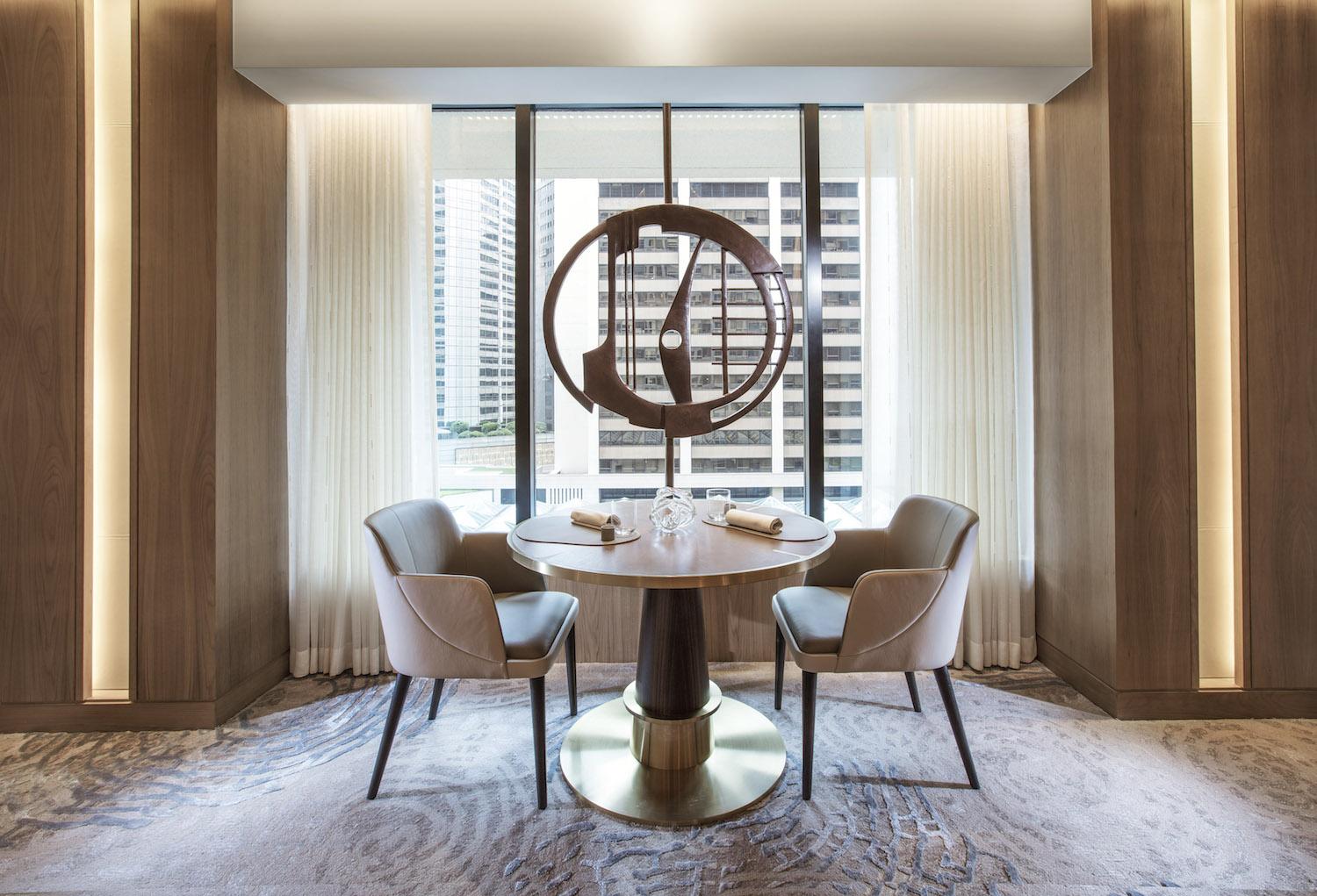 What are the keys to a good dining experience to you?
Restaurants are created from three pillars. I would say design first, service second and food third. Why do I say this? Let's say you visit Hong Kong and just happen to come to the restaurant; you don't know much about it. You get down to the 7th floor and your first impression is the design. So we are crucial in creating the first impression because we sell the experience just by looking at it.
So you'll say, it looks nice, I'm going to give it a try. At that point the service takes over; then the food comes. If that matches the design and service, you are sold, because you already checked off the first two. All three match and we got a winner.
You would come back for the reverse, however. Food first, service second, design third. You come back because you remember the food and service, you don't come back just for the design. Now, I just told you the secret to how restaurants work (laugh).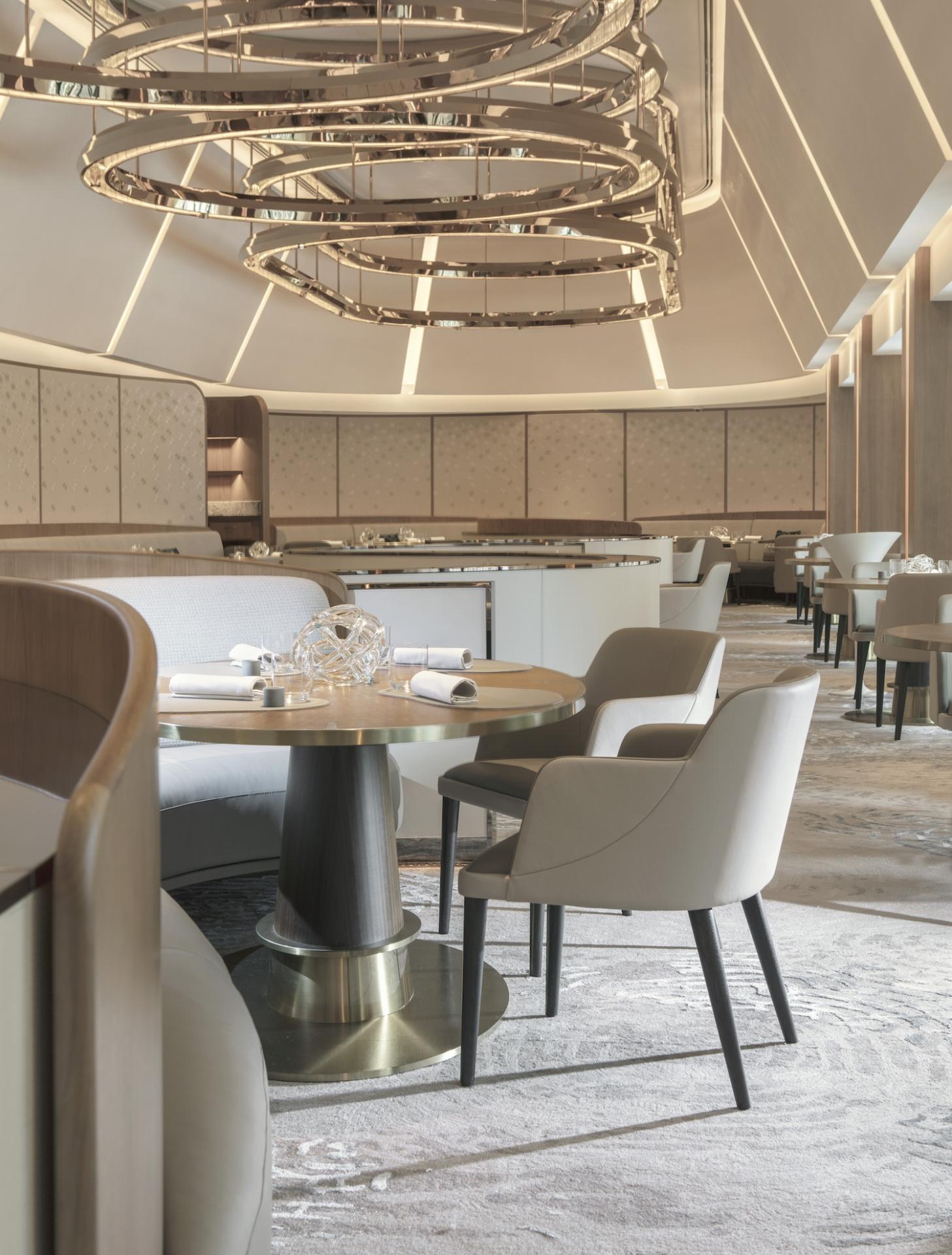 How do you see this evolution in fine dining?
People consume luxury differently. It's not as scripted as it used to be; the same goes for food. You can order a little nibble or a full meal, you come for one or three hours, it's okay – but the quality is always at the top level. I think people are much more secure with themselves; they're not subscribing to very rigid rules anymore.
What first drew you to design – in particular, for restaurants and hotels?
I find the concept of dining very social and fun. I work with many famous chefs all over the world; the relationships are what find the most gratifying and interesting. You learn so much from talented people, no matter what talent they have. I love working with passionate people who care about furthering the profession, about the young generation of chefs.
To me, a great creative person has to be generous in recognising that when it's finished, you don't take your creativity away; you give it to the next generation.
Words of advice to aspiring designers or creatives?
Good decisions come from wisdom. Wisdom comes from experience. Experience comes from bad decisions. You have to make mistakes to learn how not to make mistakes. Don't be afraid of trying things out – once you get the experience you can make better decisions next time.
Read also: A Spectacular Affair: How New Punjab Club's Chef Palash Mitra Entertains