He twists mailboxes, melts buildings and turns automobiles on their heads – British sculptor Alex Chinneck's art is the kind that upends your senses with its sheer ingenuity.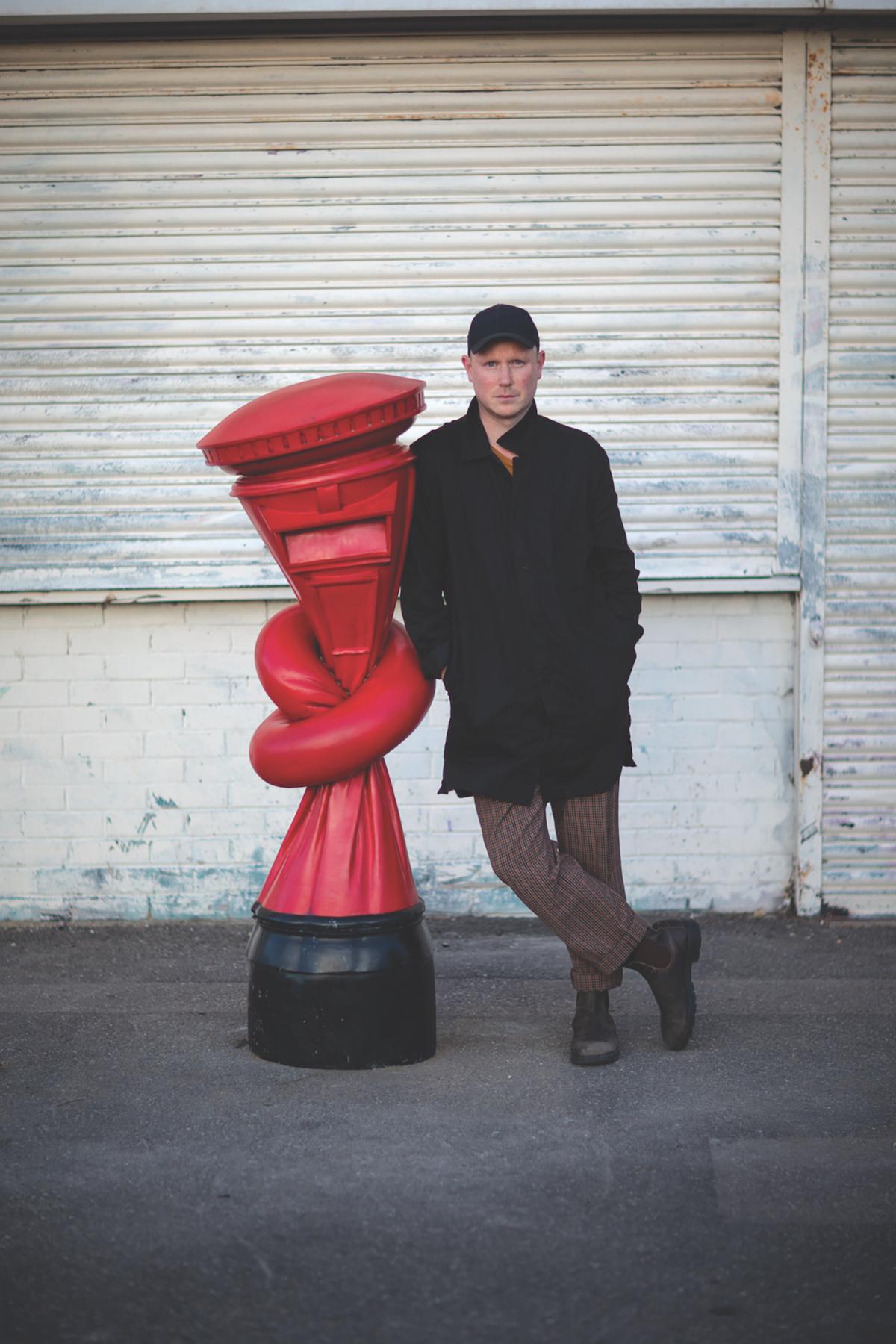 Hailing from Bedfordshire, just outside London, the artist fell in love with painting as a child before honing his sculptural practice at the Chelsea College of Arts, where he started experimenting with materials typically associated with architecture, such as bricks.
This dare-devil ethos that spurred from his university days has led to an extraordinary portfolio of surrealist sculptures that defy reality, from A Sprinkle of Night and a Spoonful of Light– which debuted at this year's Milan Design Week, depicting the front of a 17-metre-wide building being torn off – to his favourite, Telling the Truth Through False Teeth, which involves 312 identically cracked windows using 1,248 pieces of glass. We chat to Alex about his inspirations and upcoming projects: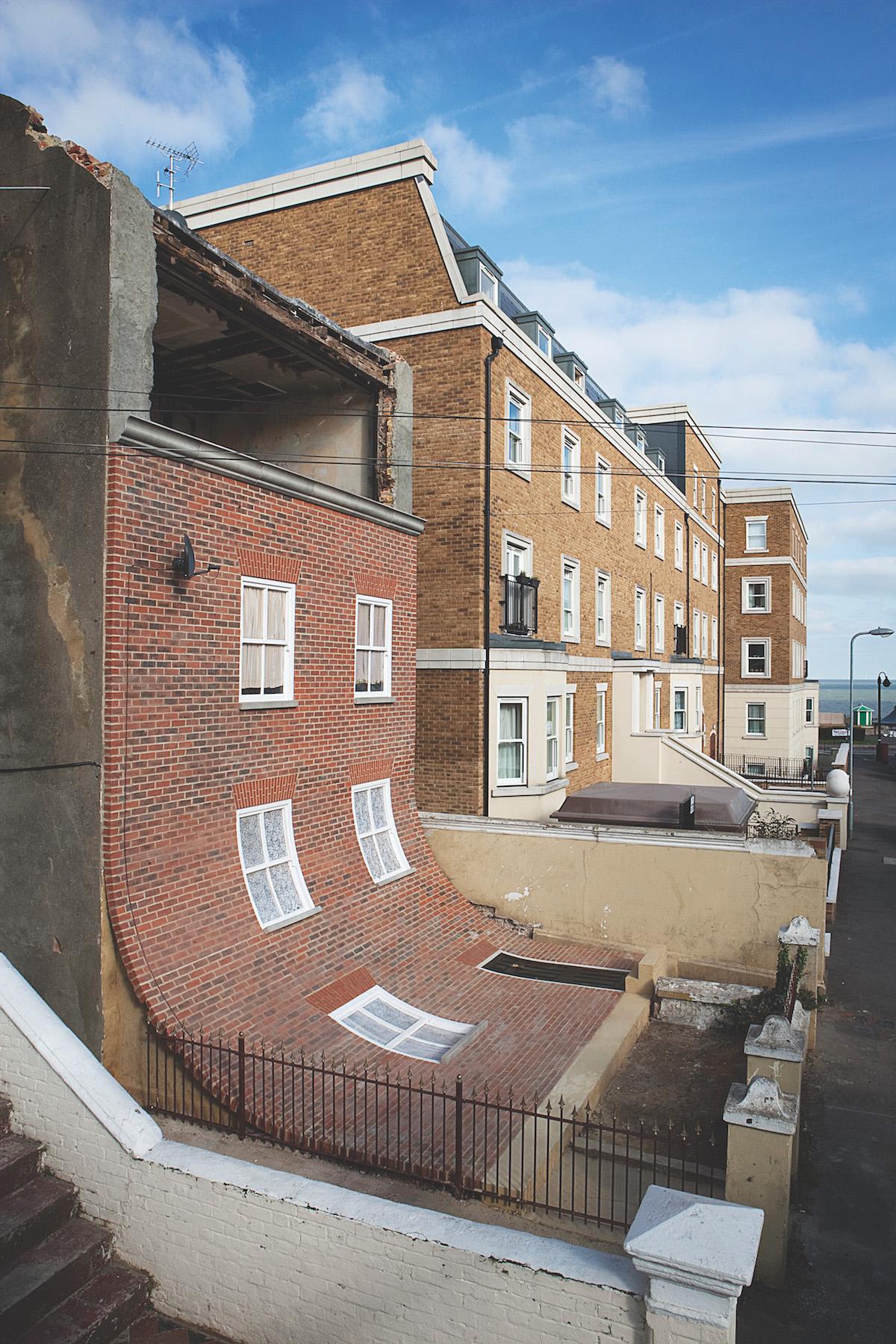 Can you tell us a bit about your background and what inspired your passion in art?
I grew up in Bedfordshire, which is just outside of London in the UK, and I fell in love with painting during high school. Encouraged by my art teacher, I went on to study at Chelsea College of Arts and it was there that my practise slowly transitioned from being that of a painter to a sculptor.
You are especially masterful at architectural illusion and disrupting reality. How did this style come to be?
Towards the conclusion of art school, I made a series of small sculptural studies using materials typically associated with architecture. The first of these was the result of a collaboration with a UK-based brick manufacturing company. The experience opened my eyes to the sculptural opportunities that are presented by collaborating with industry - and through continued collaboration over the years, many of those original studies have developed into major public artworks.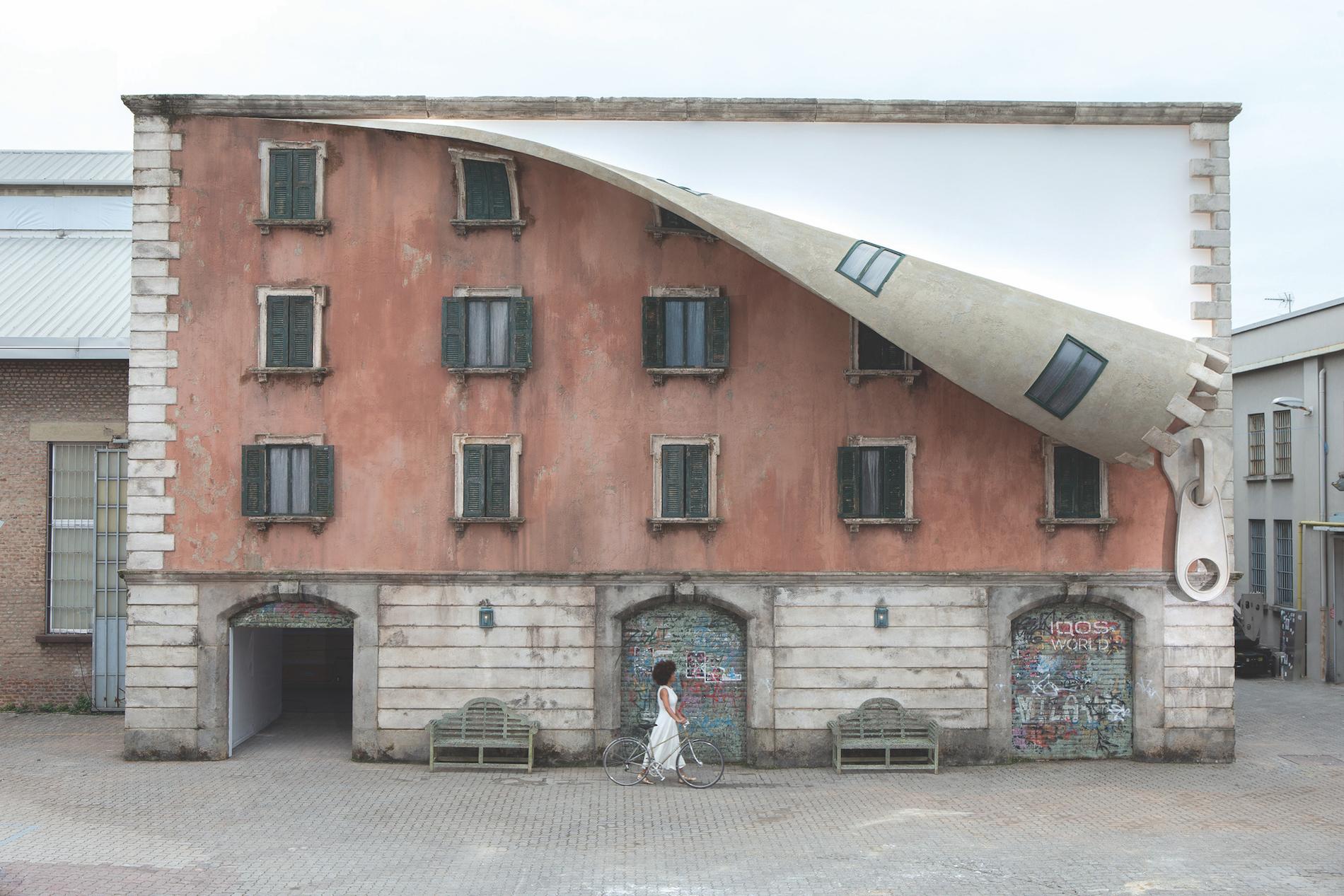 What is a career moment you are most proud of?
In 2012, I created a piece named 'Telling the truth through false teeth' which involved the creation of 312 identically smashed and cracked windows using 1,248 pieces of glass for the facade of a derelict warehouse in London. The piece has a special place in my heart because it was my first public artwork and immediately generated a lot of interest online, introducing my work to hundreds of thousands of people. It also had a brilliant balance of subtly and spectacle, which I continue to pursue in all my public projects.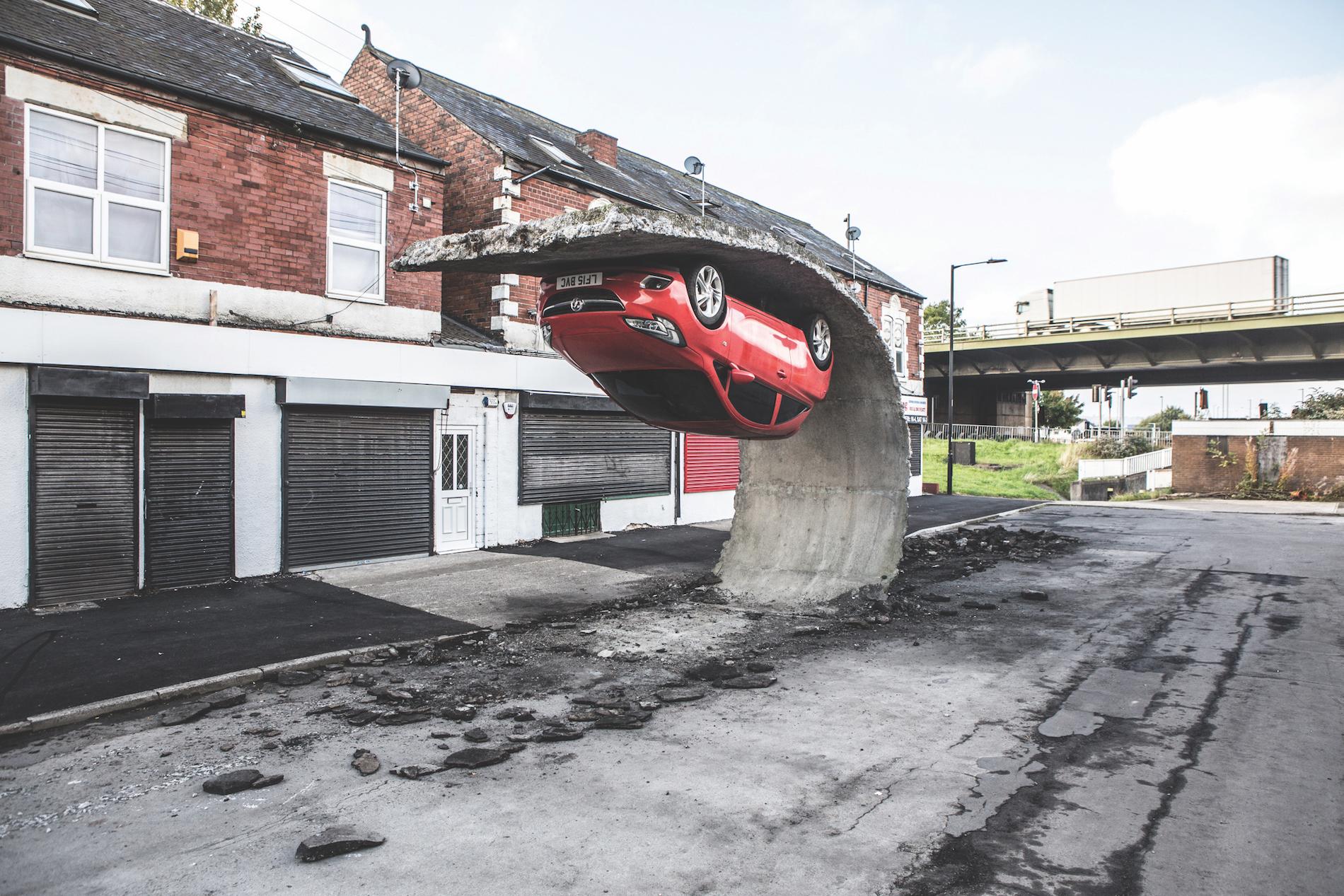 What is your design process like?
Familiarity and repetition can become a cage to creative freedom. I work very hard to maintain creative flexibility and allow new places, new materials and new processes to give birth to new ideas and ways of working. I try to keep my material palette and my pool of collaborators limitless.
Where do you continue to find inspirations?
My work is contextually responsive and I allow the personality of a place to inform the development of each concept. Inspiration may come from the visual and material language of surrounding architecture, the history of the location or the spirit of the place today. In that sense, I can and do find inspiration everywhere.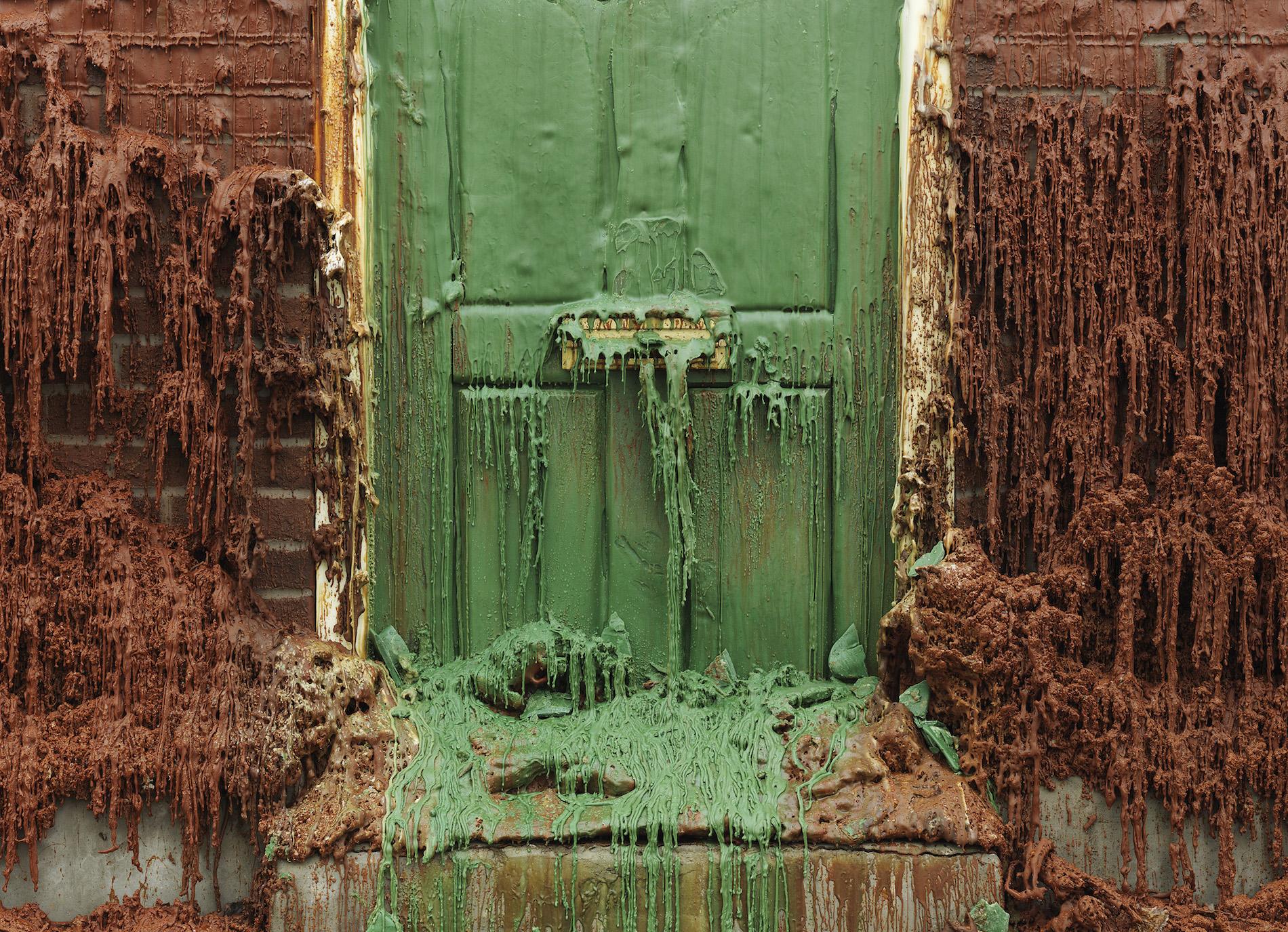 What can we look forward to from you next?
My next public artwork will be in Mumbai. I am also working on several exciting projects in the UK, including a major sculpture trail for Sheffield which must be one of the most ambitious public art projects currently in development anywhere in the world. Meanwhile, I am expanding my portfolio of domestic sculptures and increasingly returning to make work for gallery contexts.
See also: Inside K11 Artus' Artisanal Penthouse with Fiona Barratt-Campbell