Building homes runs in Fiona Barratt Campbell's family.
However, where her grandfather Sir Lawrie Barratt – founder of one of the most prominent property development companies in the UK, Barratt Developments – favoured construction, Fiona has turned her talents to interior design, through her eponymous company Fiona Barratt Interiors.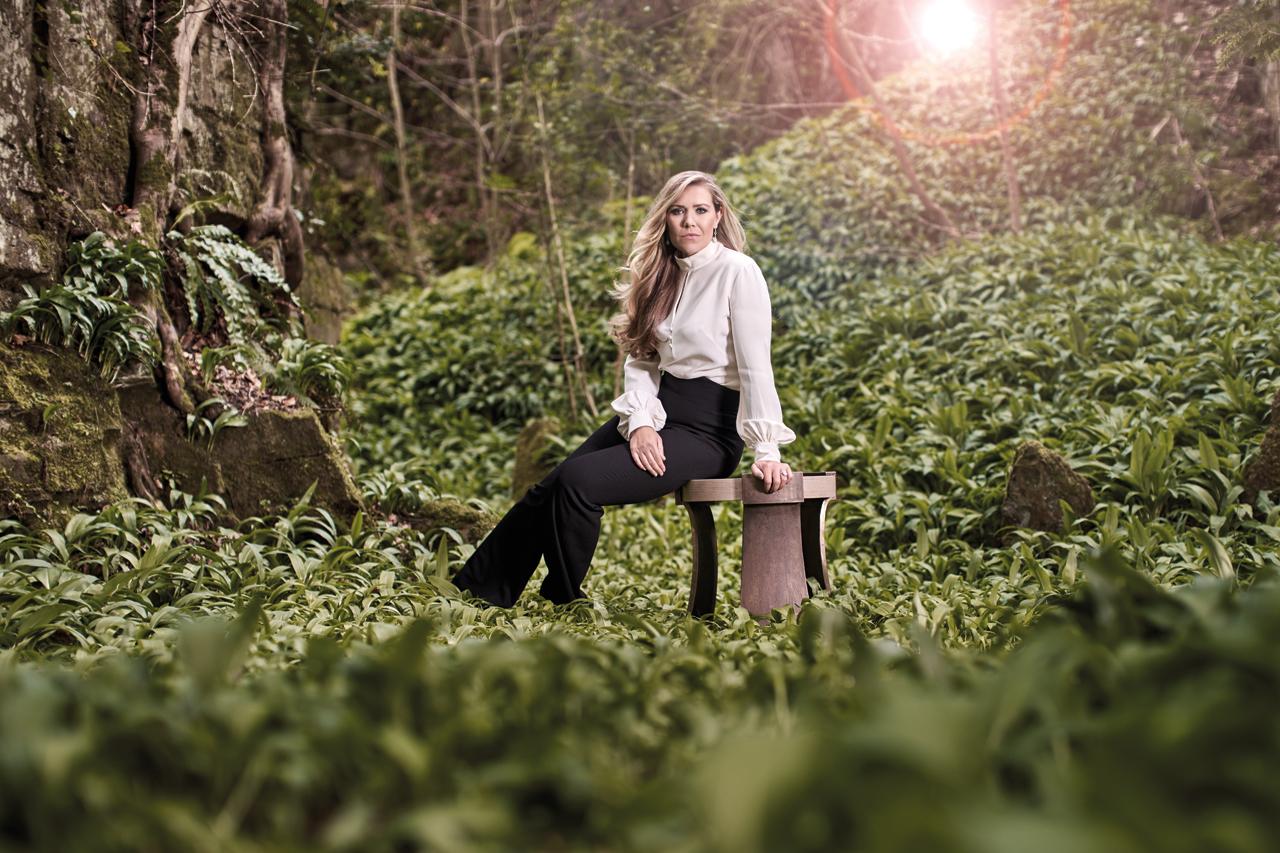 Fiona Barratt-Campbell in one of her home's outdoor spaces
Since founding her company in 2006, Fiona has designed numerous residential, hospitality and commercial projects in the UK and internationally. Of these, one stands out as particularly memorable –Hallington Hall, the Northumberland retreat enjoyed by Fiona, her husband, former Arsenal footballer Sol Campbell, and their three children.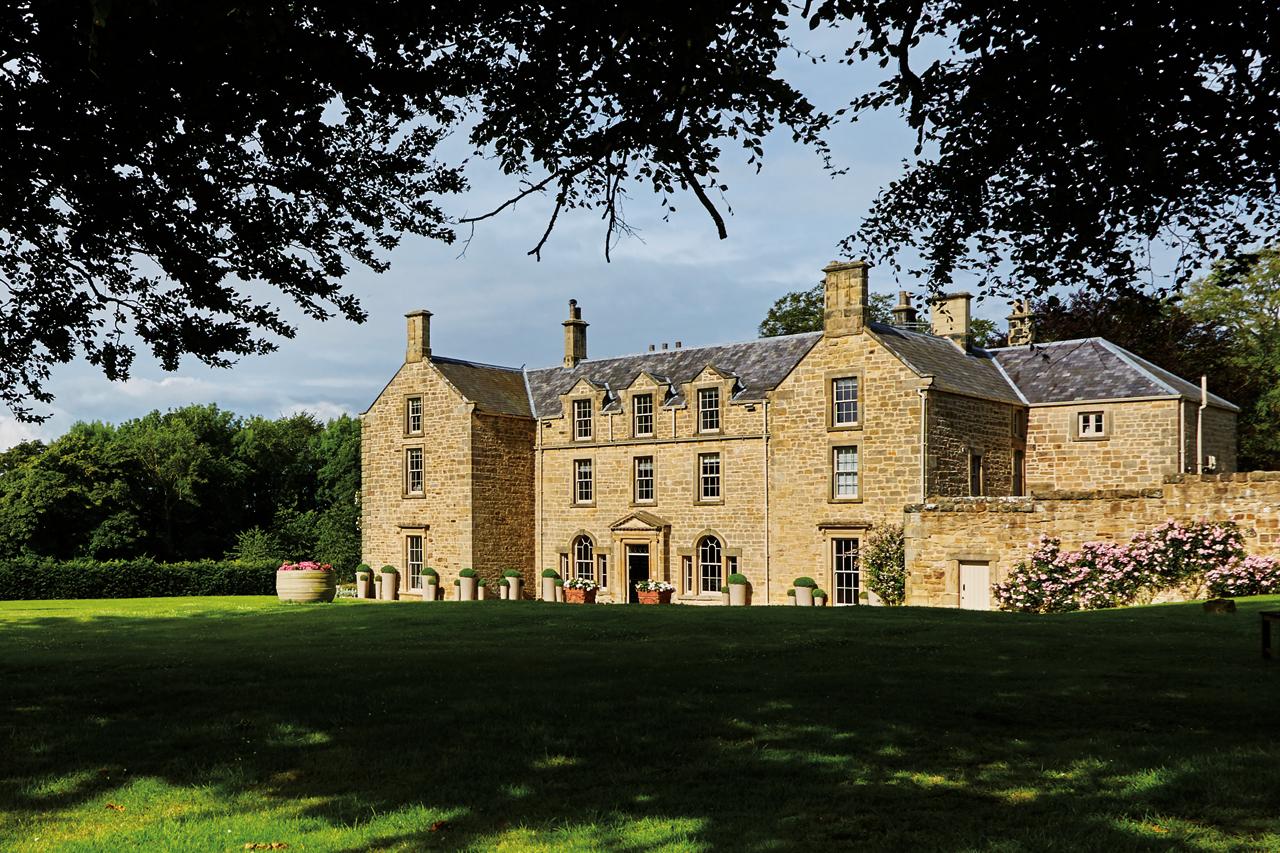 Located within 60 acres of formal grounds, woodland and grassland, Fiona immediately fell in love with the impressive Georgian country house. The history drew me in," explains Fiona. As a Grade ll listed property, strict guidelines had to be adhered to when renovating to ensure that the architectural features and character of the building were preserved, but the interiors were Fiona's to do with as she pleased.
See also: A Travel Destination That Cherishes the Old and Embraces the New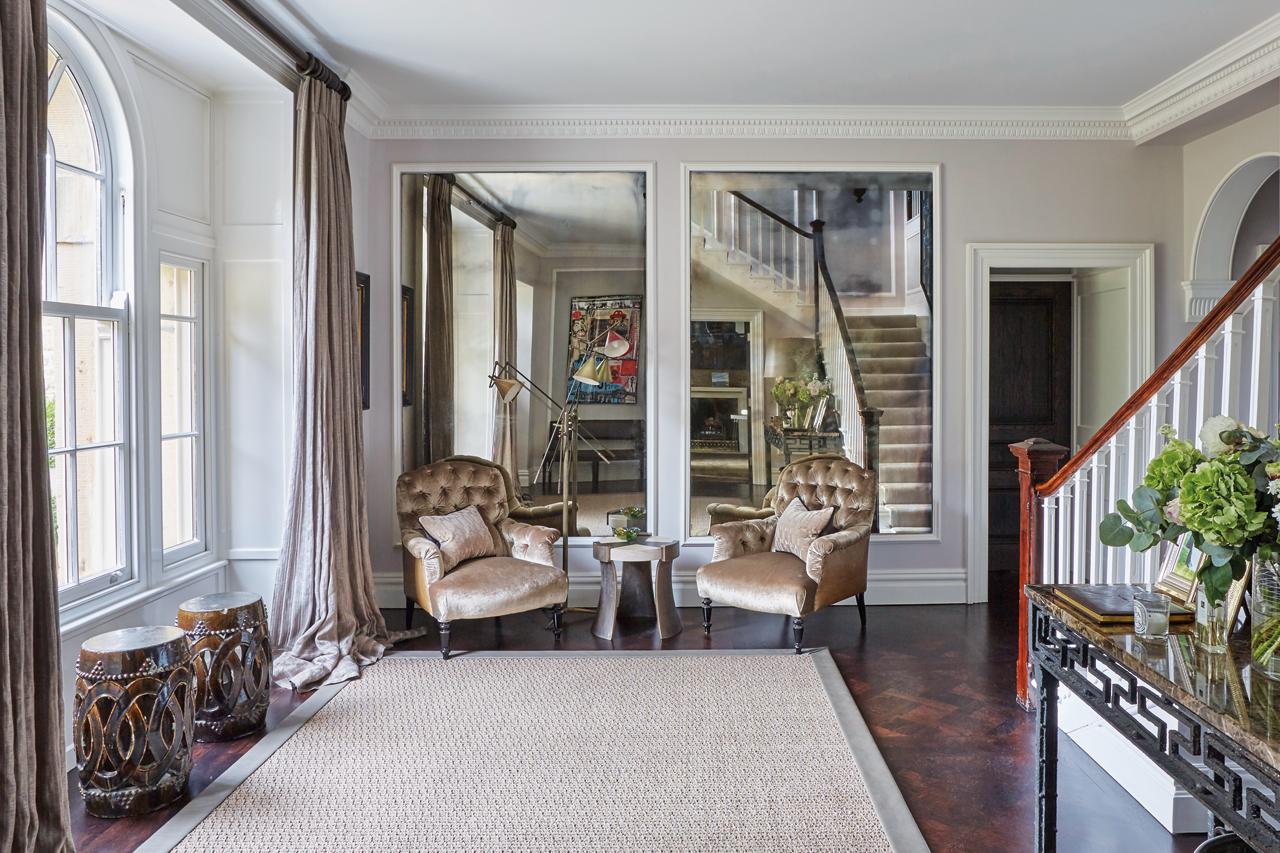 The home gave Fiona ample space to showcase her bold signature style, such as in the sun room and in the entrance hallway, where textures, materials and fabrics unite
Fiona's bold, signature style draws influence from the natural world and exploits the opulence of texture. For me, nature and travel are the most important and lucrative forms of inspiration," she discloses. You can never tire of the ever changing patterns, colours and textures that nature produces."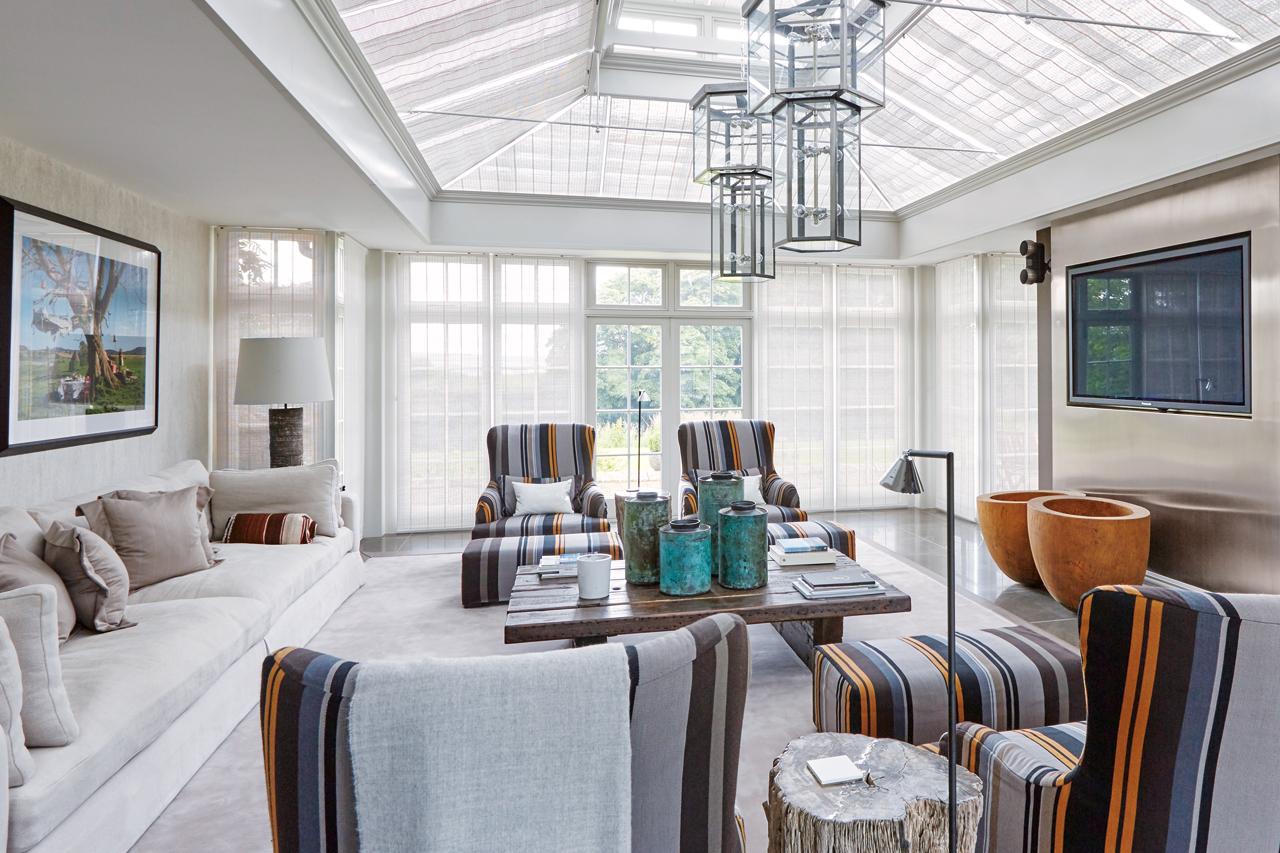 Despite her modernist spirit, she was adamant that the home's stately period features, such as parquet flooring and cornicing, should be retained, celebrating the heritage of the house. Northumberland's rich past – a narrative that tells of prehistoric settlements, Roman occupation, hard-fought medieval battles and the Industrial Revolution – finds a home in this residence, with everything from monolithic-inspired Housestead console to handles on kitchen cabinets hearkening back to the annals of the area. To further honour her homeland, Fiona worked with local artisans to create the wardrobes, doors and bookcases.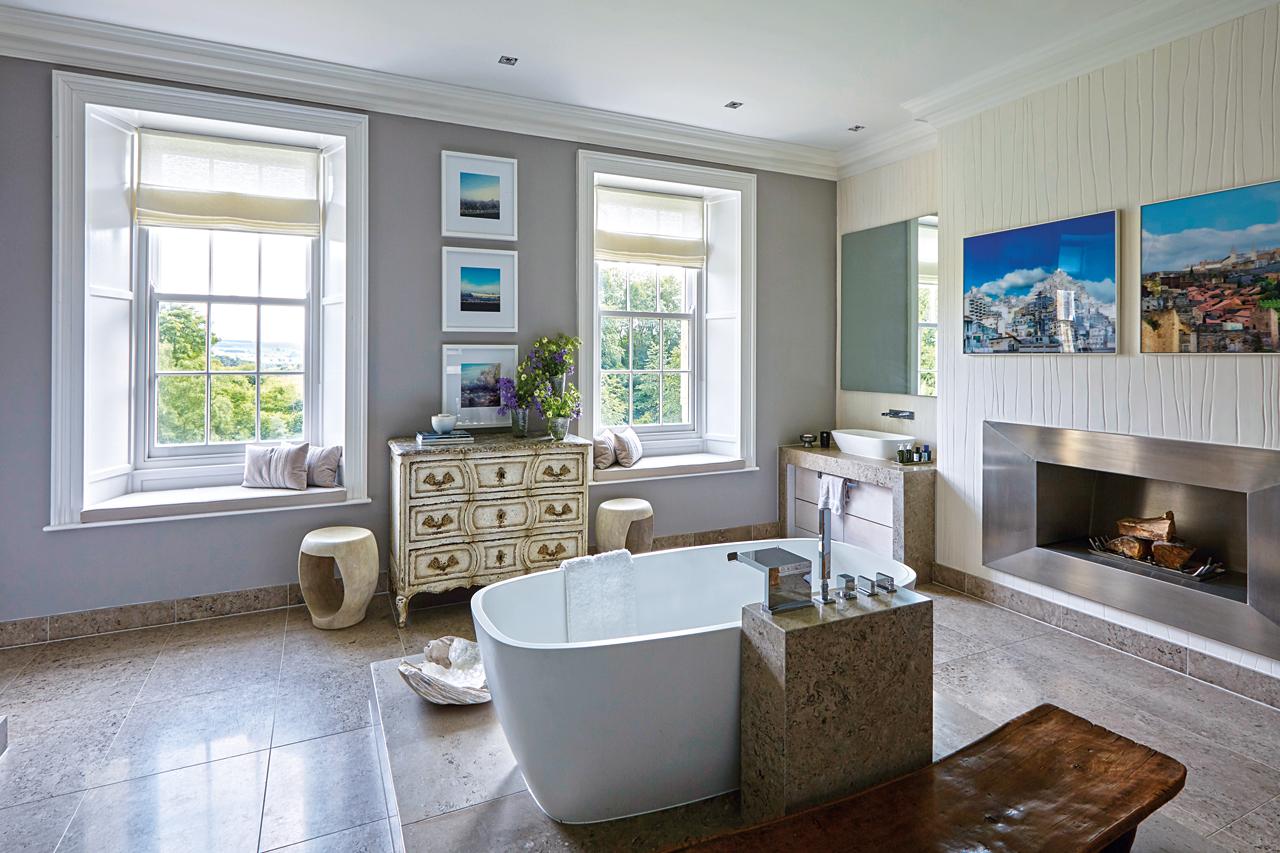 Antique inspirations and clean contemporary lines combine in one of the home's bathrooms, which also features a fireplace for cosy winter nights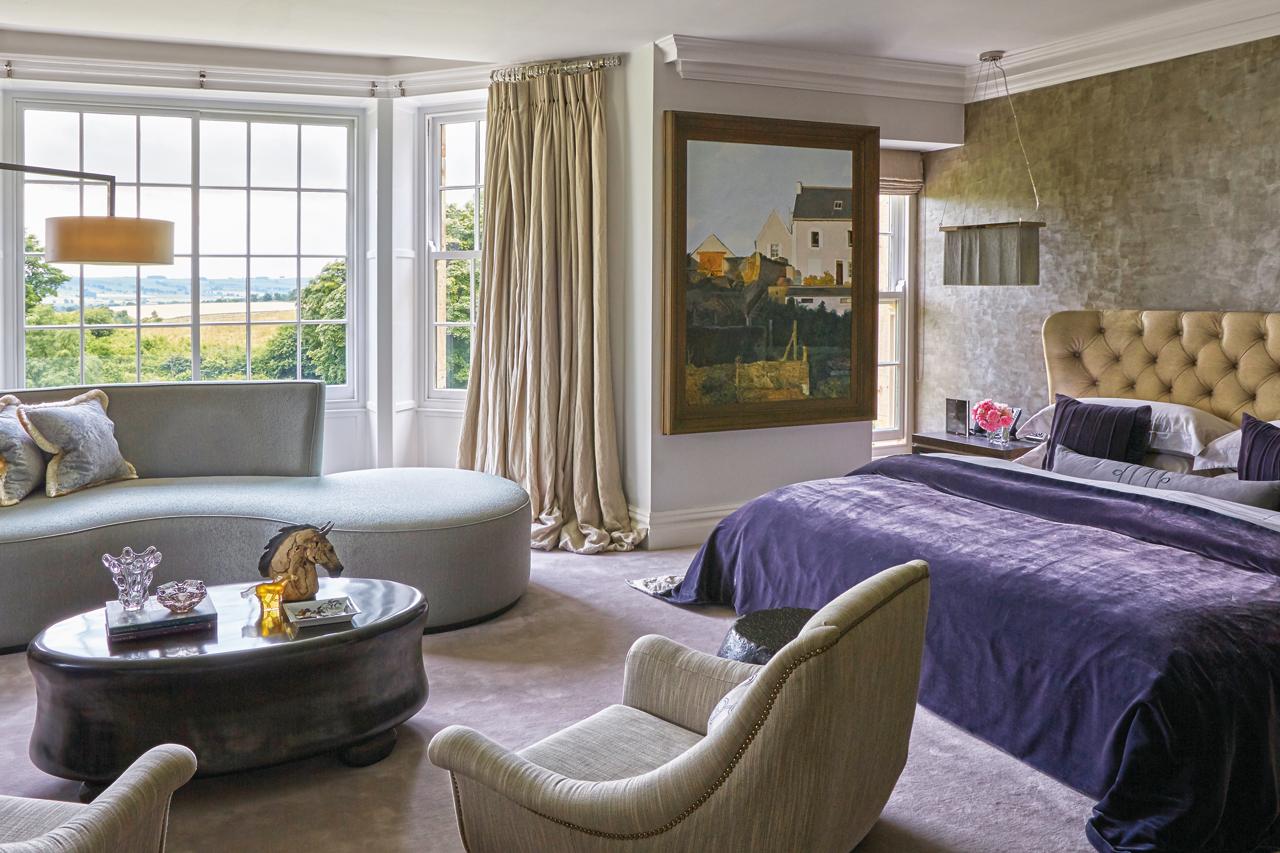 Evocative fabrics play an important role in each of Hallington Hall's nine bedrooms, all of which enjoy views of northern England country
It was a real journey," Fiona admits. But not an easy one, so you appreciate the finished home even more."
Where Fiona's eye truly excels is in evoking a mood, largely through her unconventional yet balanced use of materials, finishes and fabrics, which she believes adds a real sense of warmth, character and calmness to a room." An advocate of sophisticated maximalism, Fiona tends to break unwritten home decor rules.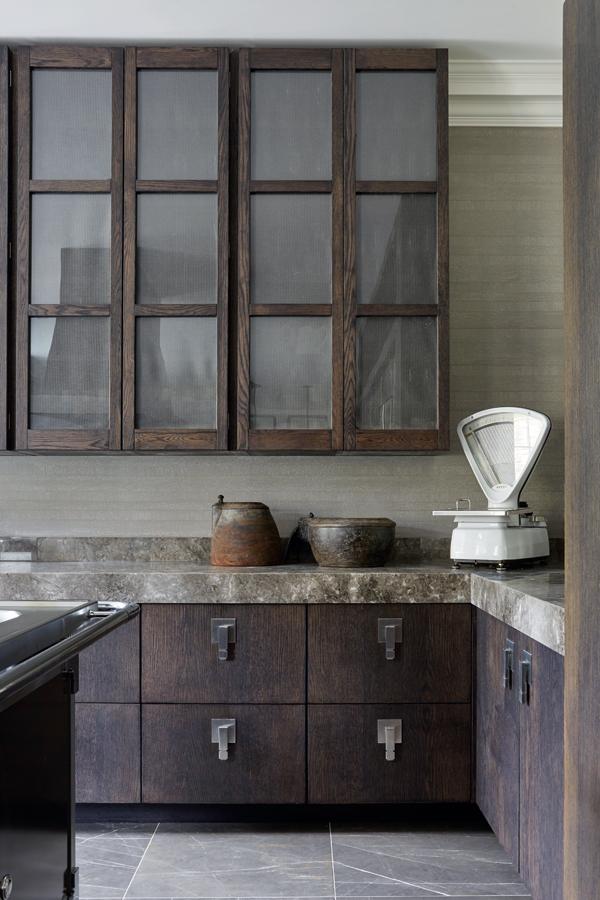 The dramatic kitchen in dark wood and sumptuous marble is Fiona's favourite place in her home, and is where she and her family spend most of their time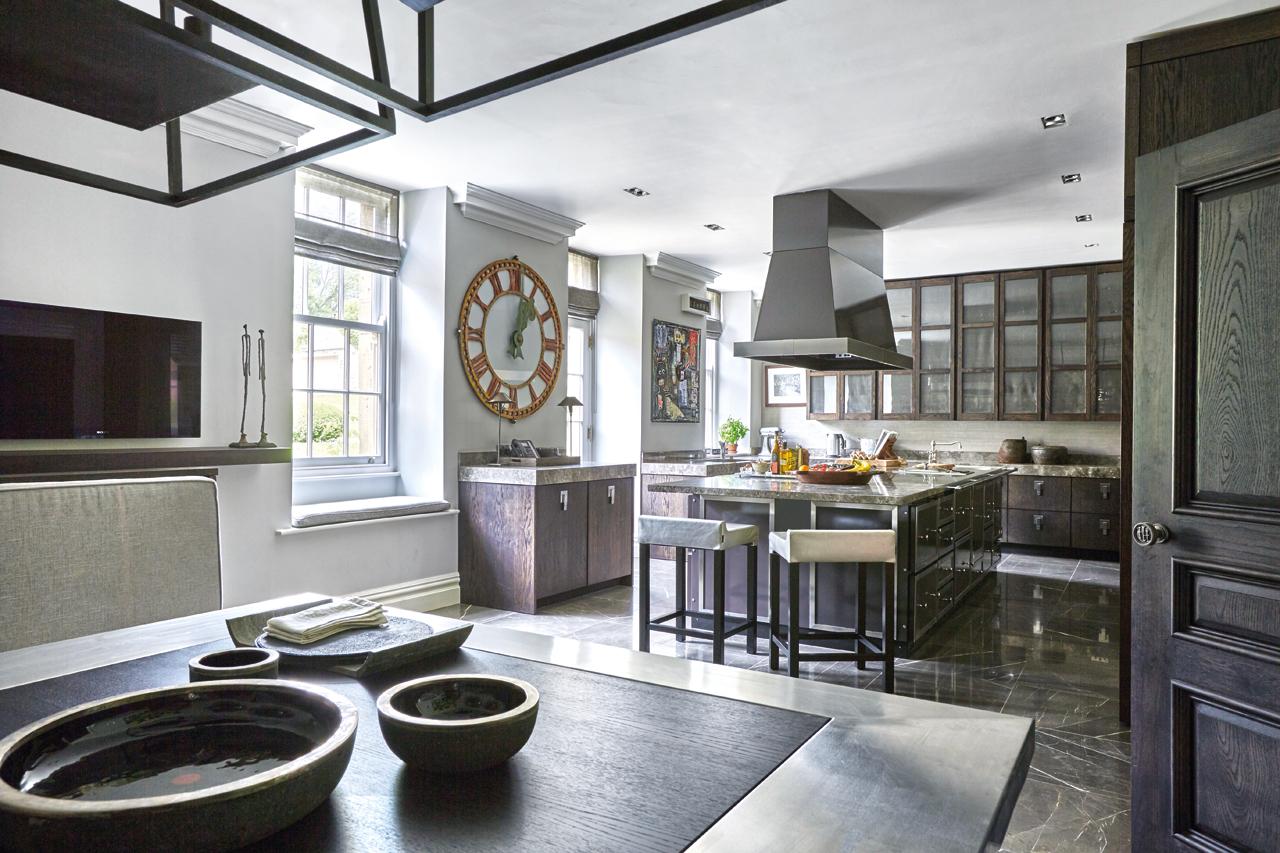 In the kitchen, different types of metal and marble unite in harmony, while crystal light fixtures cast dreamlike shadows down hallway ceilings.
See also: In Repulse Bay, an Apartment As Edgy As It is Elegant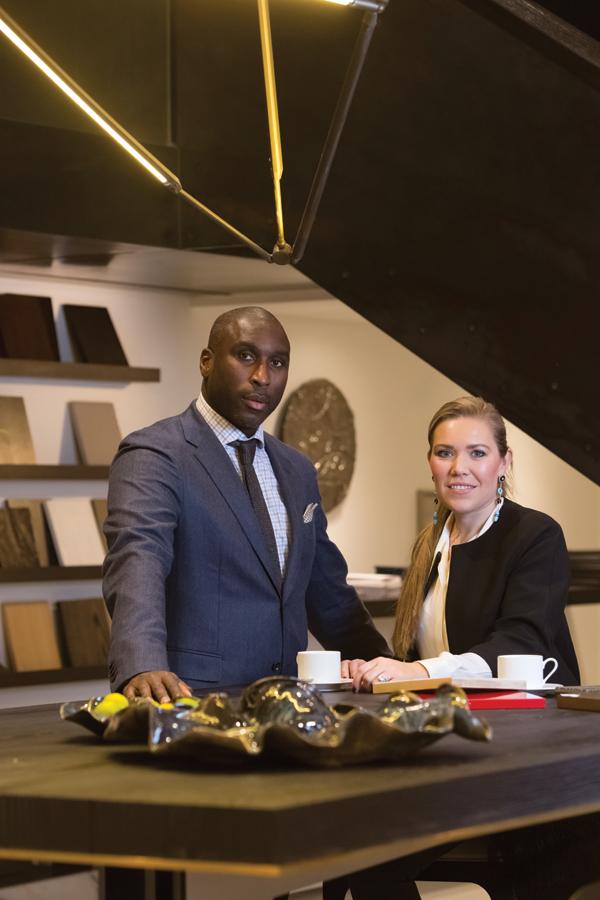 Sol and Fiona Campbell at home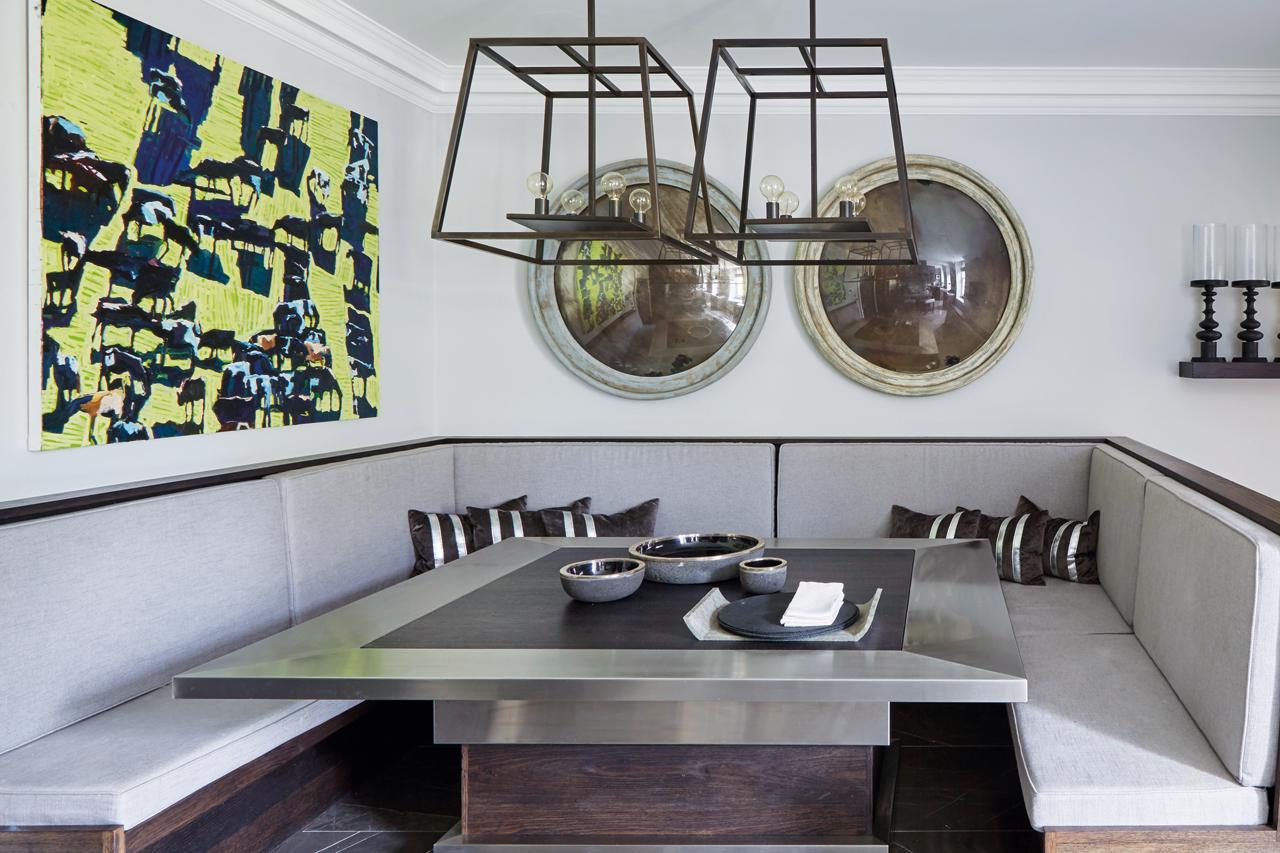 Of the finished product, Fiona is justifiably proud. It was a real journey," she admits. But not an easy one, so you appreciate the finished home even more. Also, my husband and I were creating a family home. We even held our wedding reception in the garden, so it has a lot of very special memories for us."
Throughout this vast property, it becomes evident that scale is something that serves her well. Not only does it perform as testament to her talents, it's also an envy-inducing family home.
For more home tours and interior inspiration, visit our Homes tag.
A version of this article originally appeared in our October 2017 issue.
The post Inside Fiona and Sol Campbell's Family-Friendly Country Home appeared first on Home Journal.