When A2A Safaris director Shy Perez-Sala and her husband, Jay Sala, who works in finance, bought their three-bedroom Pok Fu Lam home almost five years ago, they knew some careful planning was required to create a harmonious riff between light and space. The first thing they did was seek out the help of architect and builder Bruce Harwood of the Hong Kong-based BHI Group, because they were extremely impressed with the seamlessness of the design results they had seen the company achieve. "Bruce had done the work for a lot of our friends' apartments and we really loved his work," says Shy.
In the first creative consultation, the couple, who have a daughter, knew that they wanted enough storage to give them a lean, clutter-free space. Bringing in more natural light was paramount, too. The conversation evolved into a wonderful working relationship, which they ultimately found inspirational. Shy recalls, "We were involved with every decision, from the kitchen cupboards to the bathroom fixtures."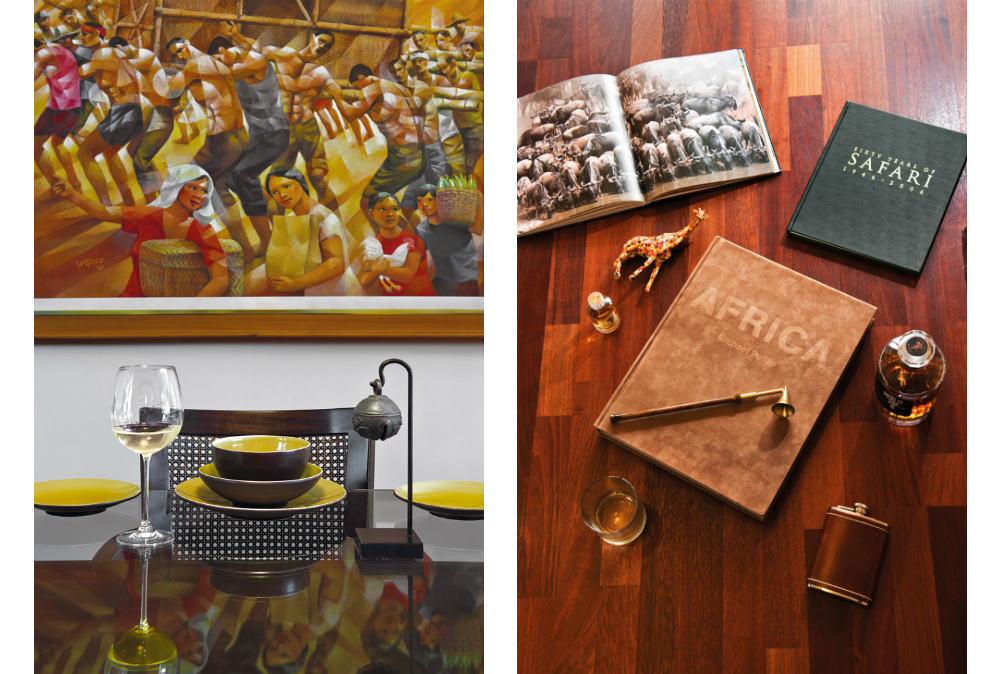 Books on Africa, treasured artefacts, and personal passions mingle in the Sala home.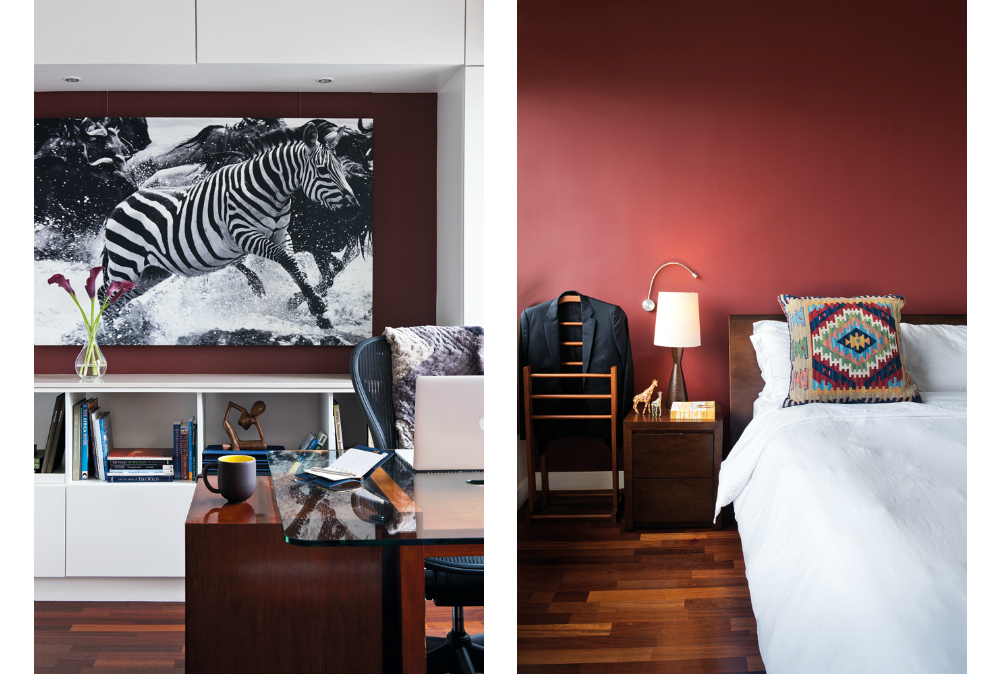 In the understated home office, a beautiful zebra photographed in Tanzania inspires every day. A feature wall painted in Dulux's Classic Burgundy is the focal point of the master bedroom.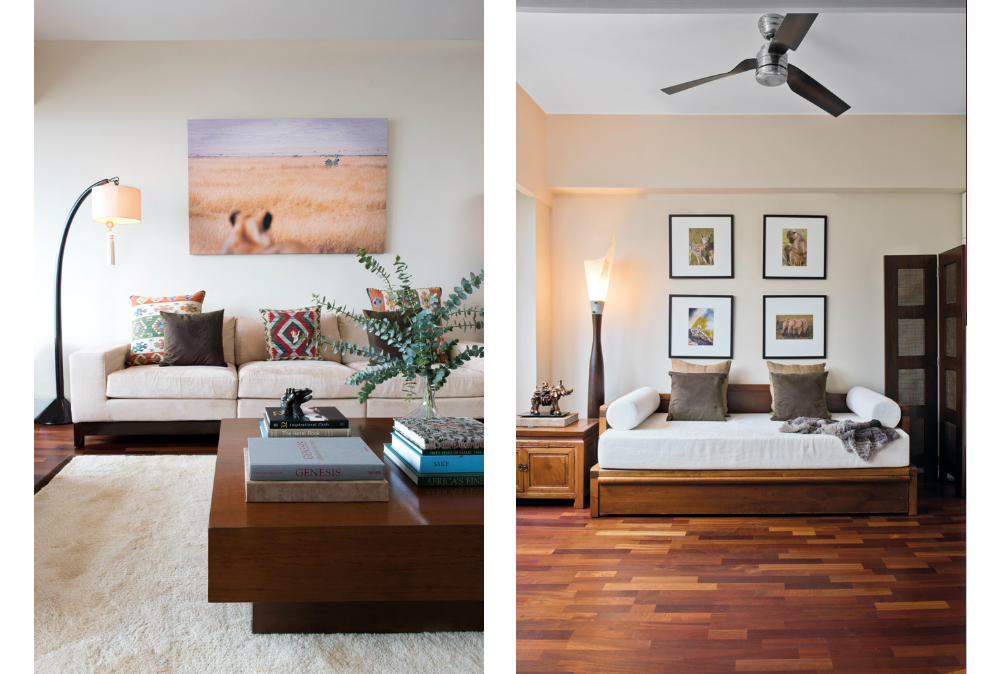 A stunning collection of photographs taken by Jay depicting mother and child adorns the walls of their study. A considered collection of exquisite ethnic pieces add texture to their living space.
Photography: Edgar Tapan
Styling: Jo Lorenz
Production: Kissa Castañeda