Modest luxury, clean lines and use of upcycled materials are key to this refurbished bungalow on the outskirts of Mumbai.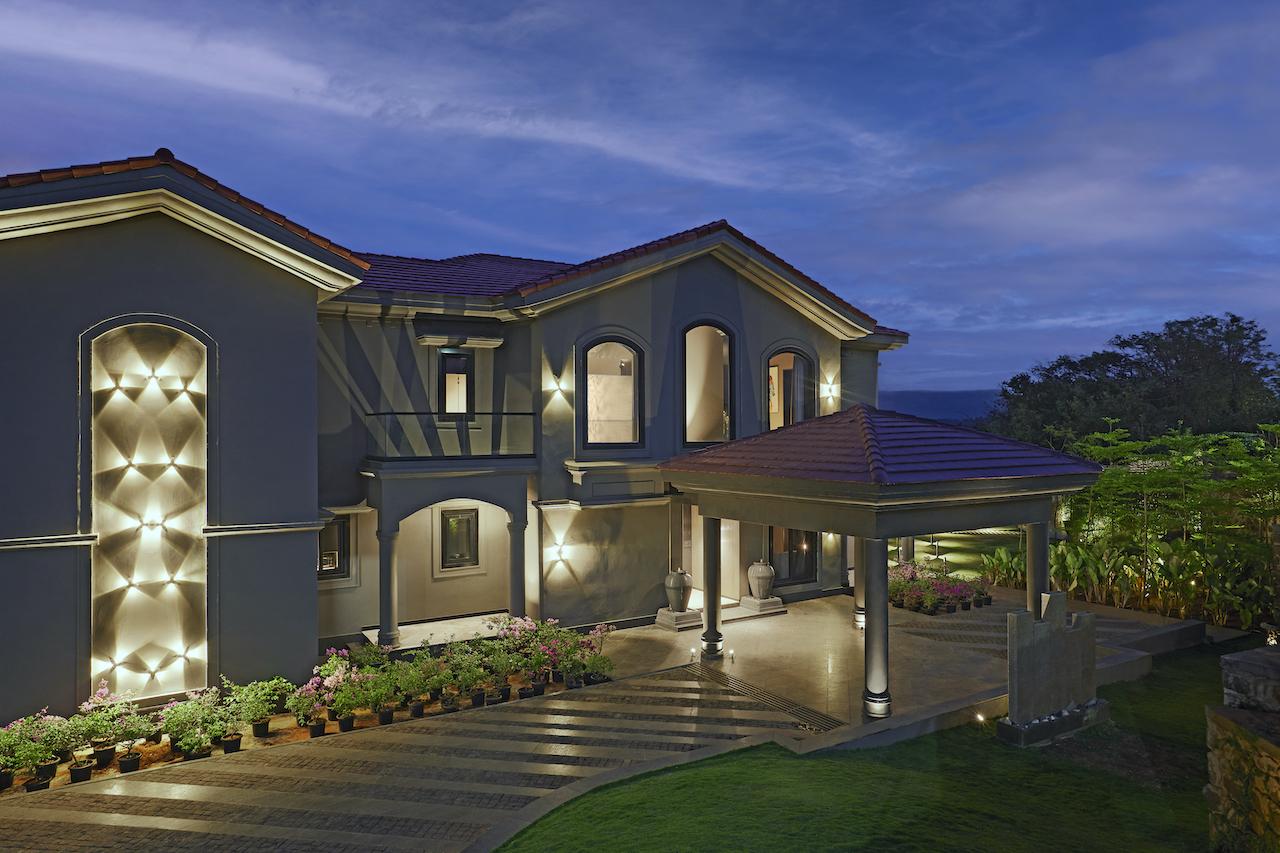 Indian architecture firm KNS Architects has given an old building a new lease on life by repurposing upcycled materials from other sites into a beautiful new home. Located in Aamby Valley City, a sought-after township in Mumbai that's home to numerous luxury bungalow, the 5,000-sq. ft. Upcycled House has a large living area on a sprawling plot of 20,000 sq. ft.
Aimed to reduce carbon emission, the design team sustainably builds out the home's exterior and interior with upcycled materials. The driveway with an alluring pattern, for instance, is made from the residue available from other sites.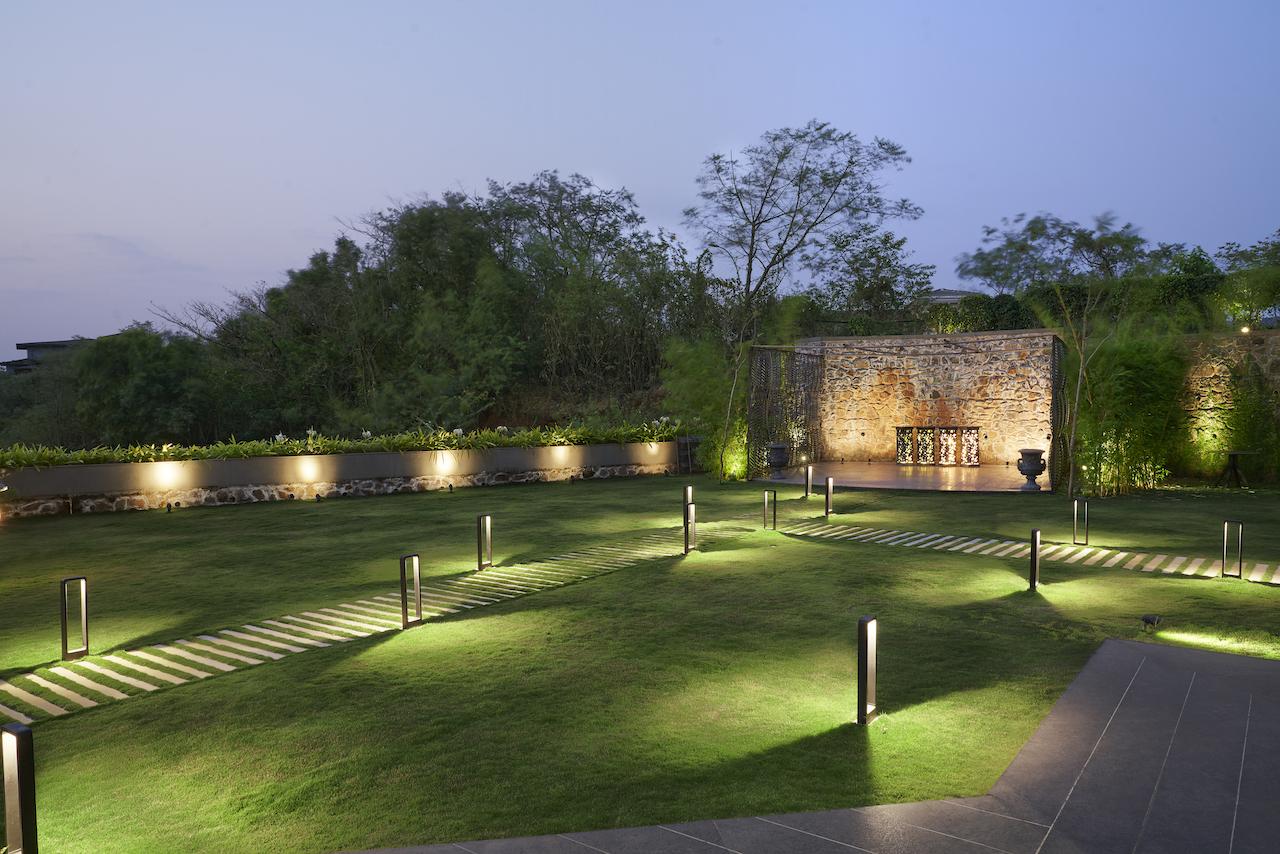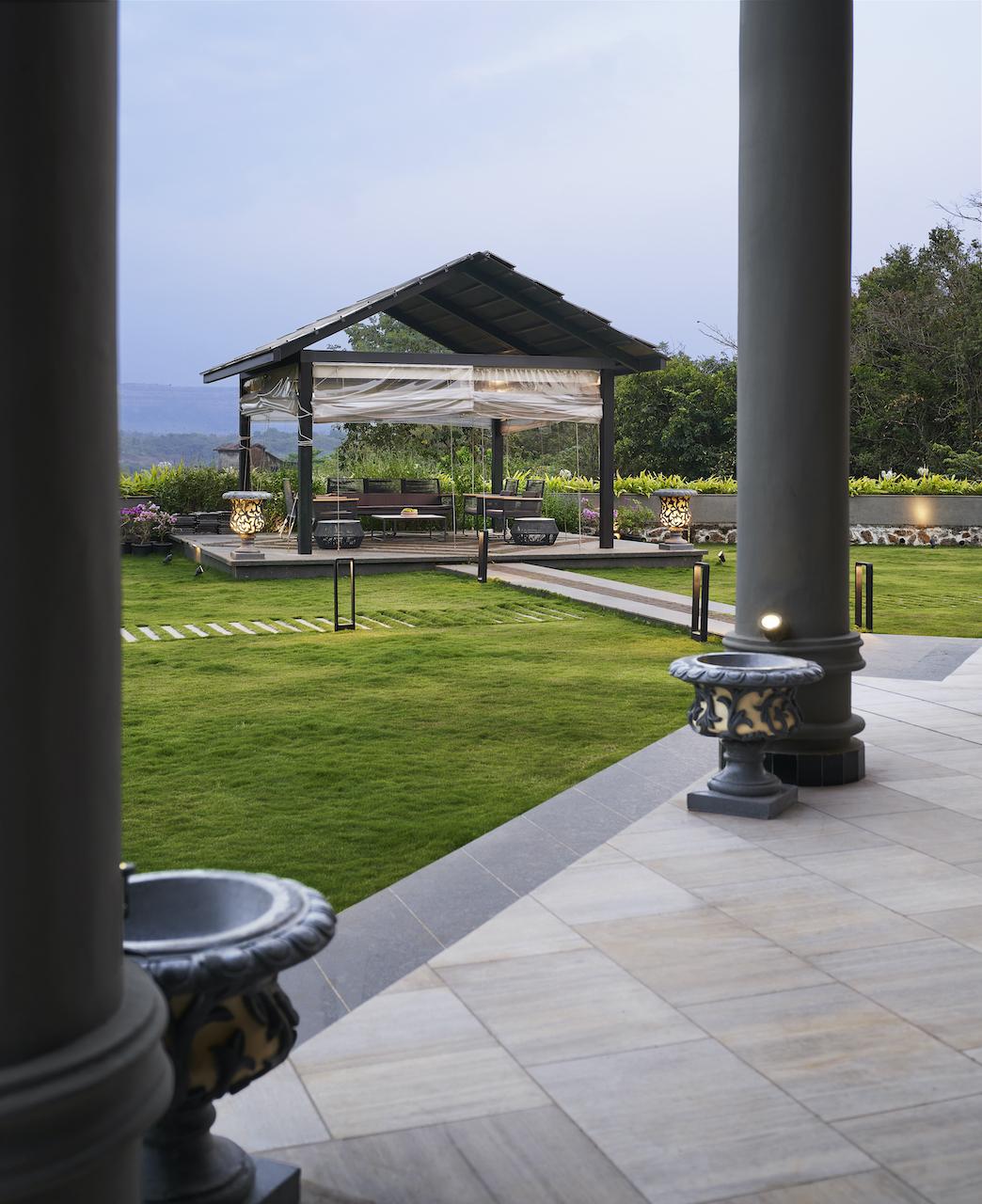 Inside, the kitchen counter, made of paver blocks, is finished to optimum utilisation which gives another accent to the space. In the washroom, the powder toilet is designed with strips of marble available from the excess. By optimising the use of these materials, the carbon emission has been lowered by 86 percent compared to a benchmark house.
The home's interior and exterior is characterised by simplicity and warmth, with a touch of understated elegance and luxury. Its muted colour palette and earthy tones strike a balance with the outdoor environment.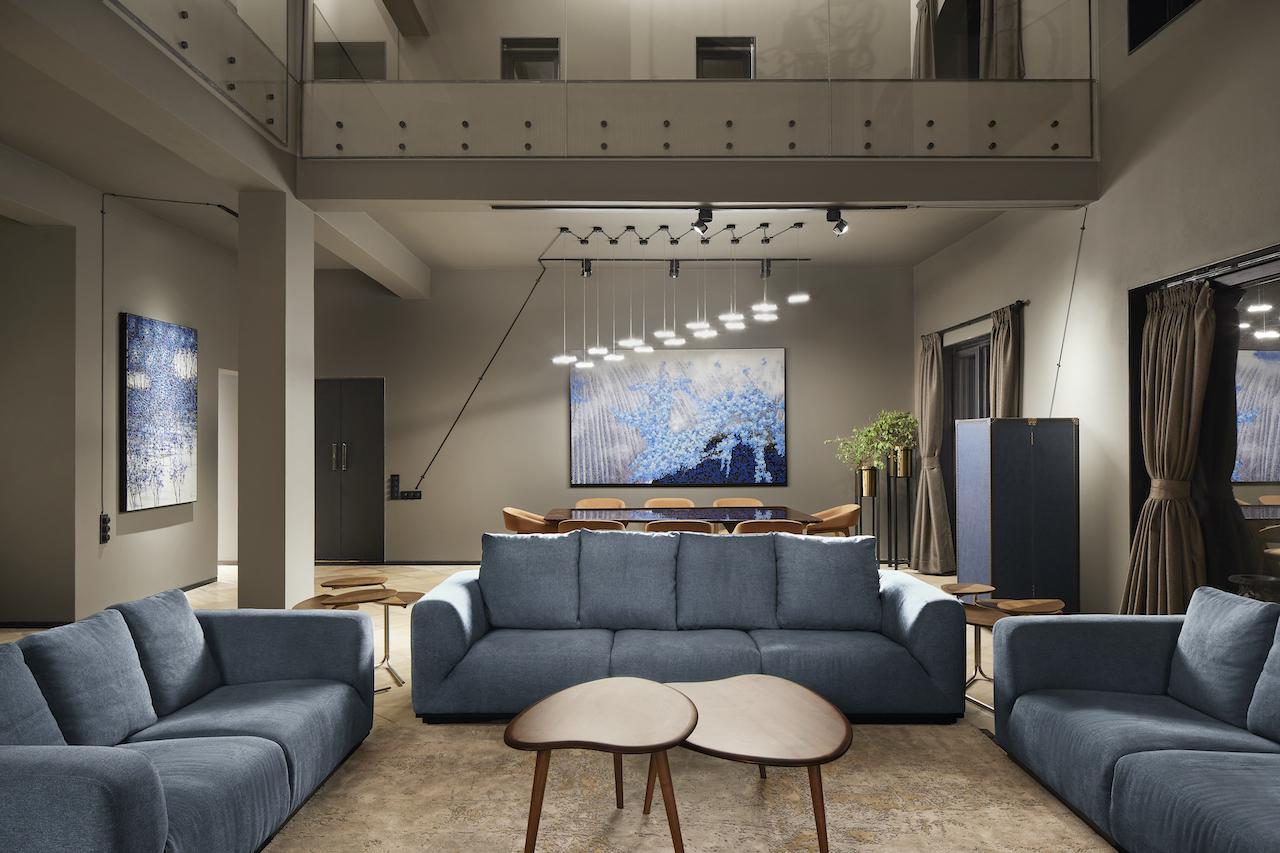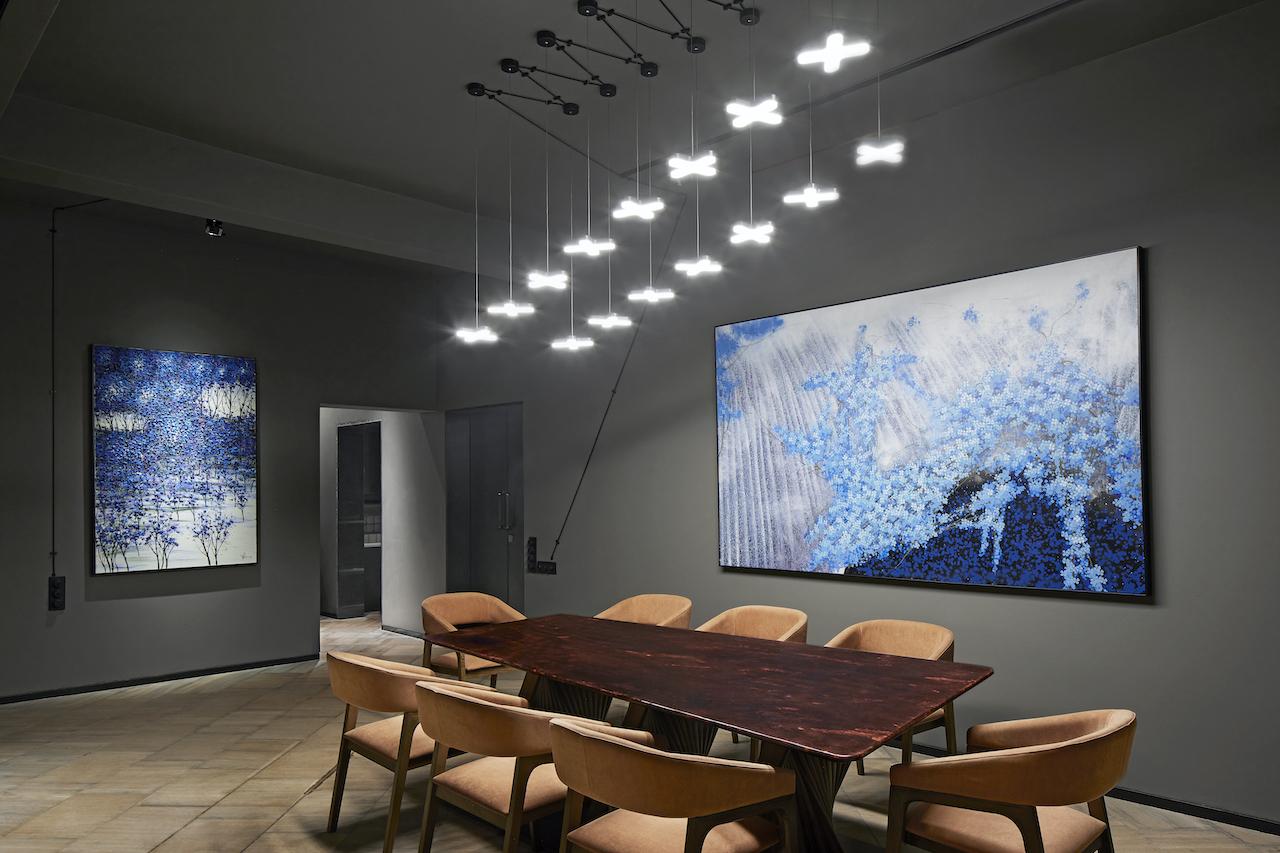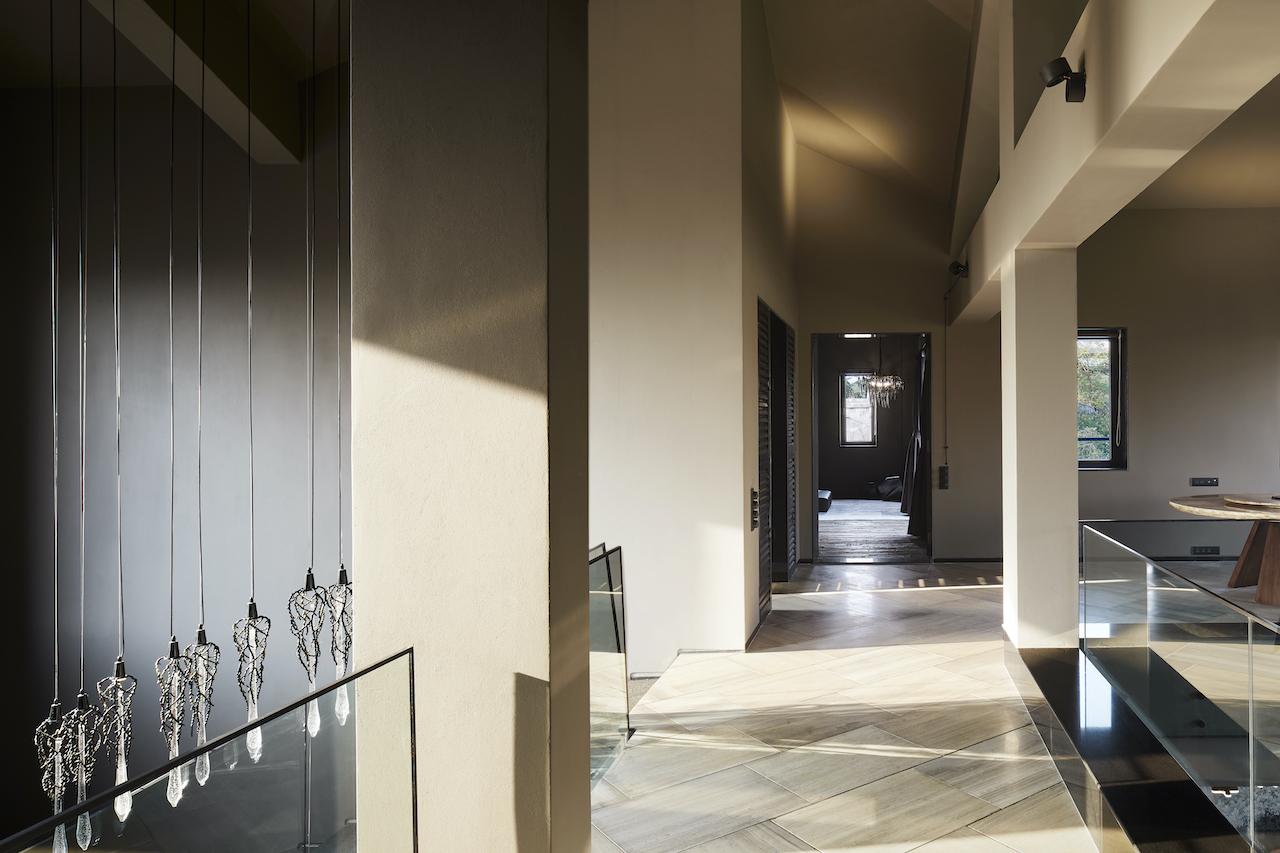 "We work constantly on ways to make the homes feel more expansive and create spaces that encourage the flow between different zones organically. We are largely able to do that by forging a strong connection between the indoors and outdoors," says KNS Architects.
The team also reuses the chairs and sofas from the owners' ancestral home; with a slight hint of blue and orange to the upholstery, they sit nicely with the overall design.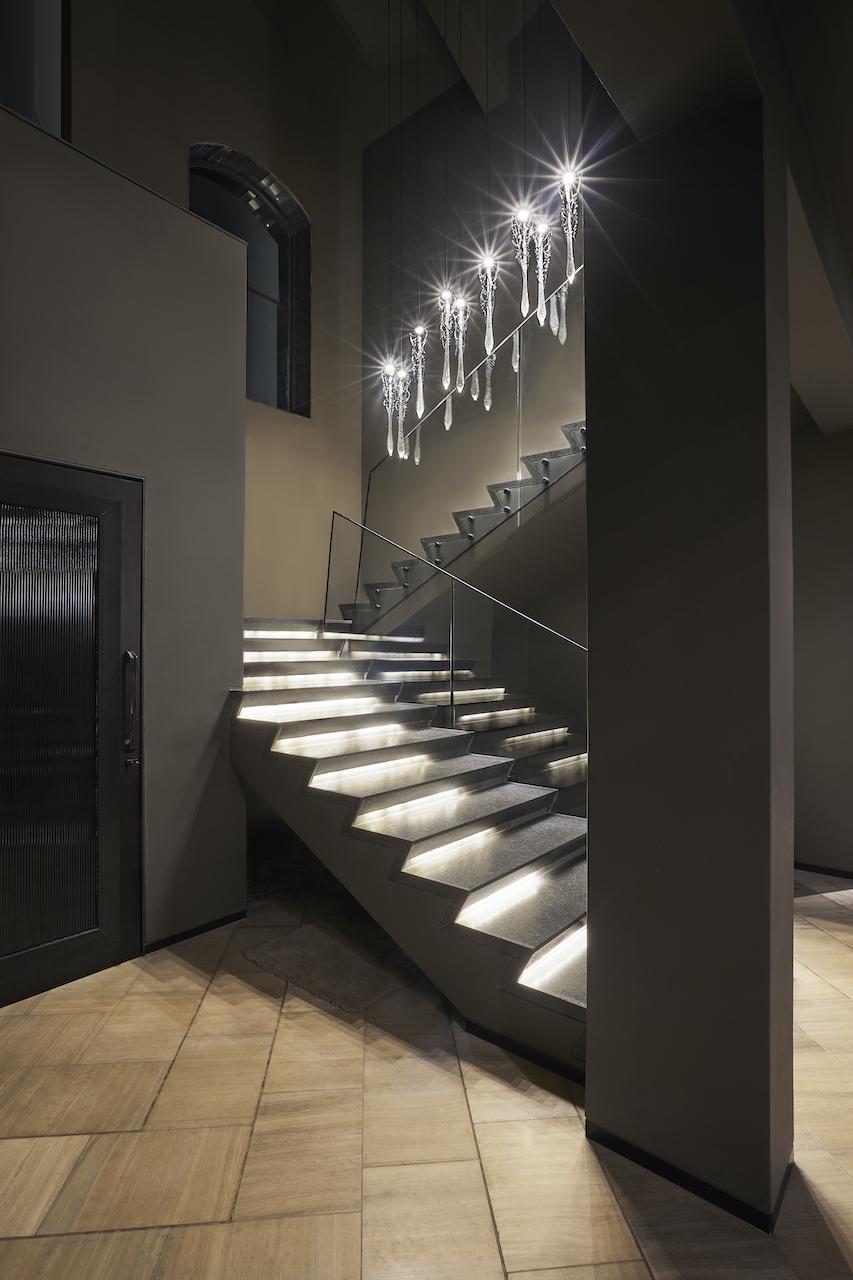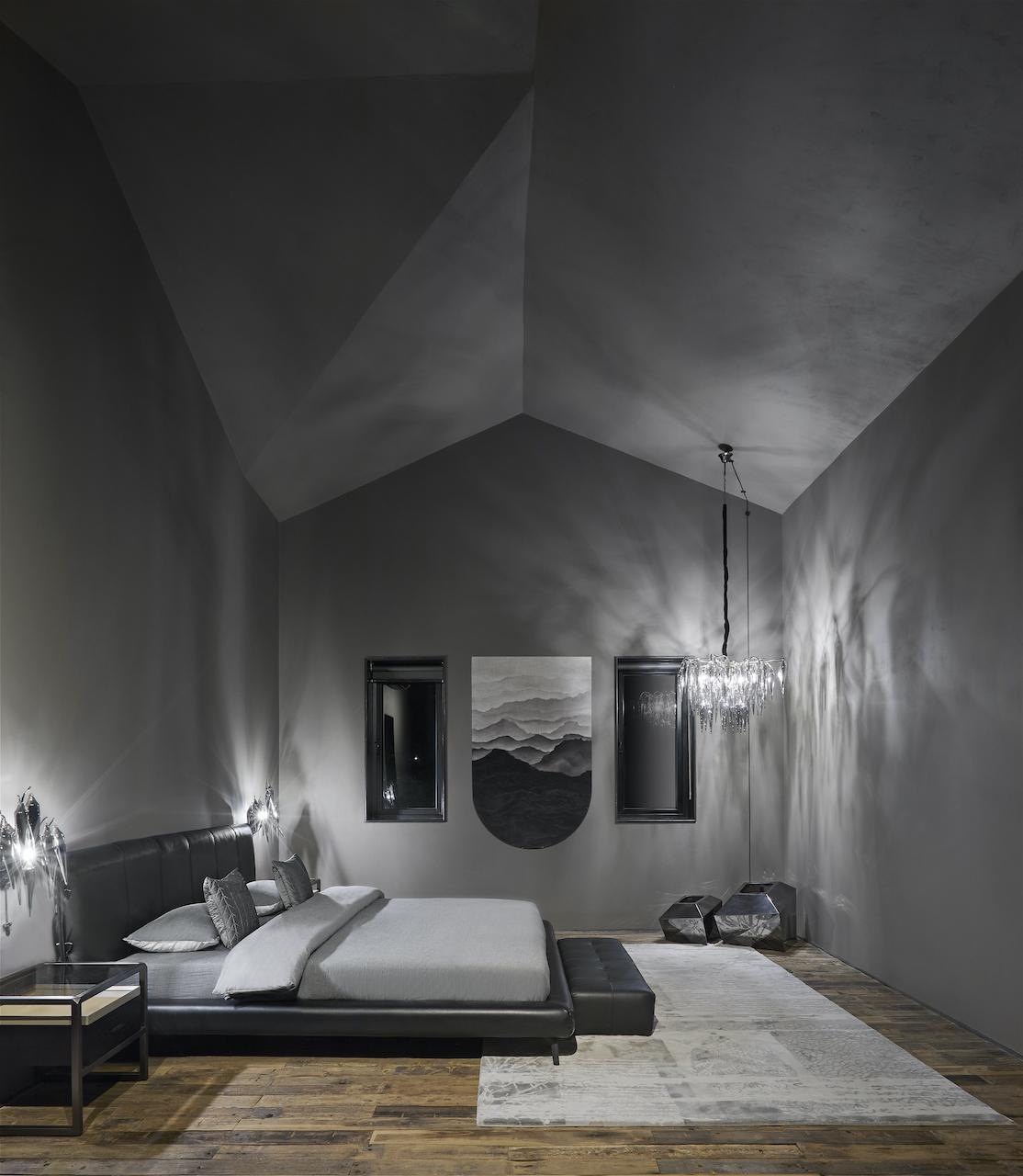 Photo Credits: Isha Shah