Design firm Turner Pocock has refurbished an Alpine mountainside chalet into a sleek, elegant and incredibly cozy living space.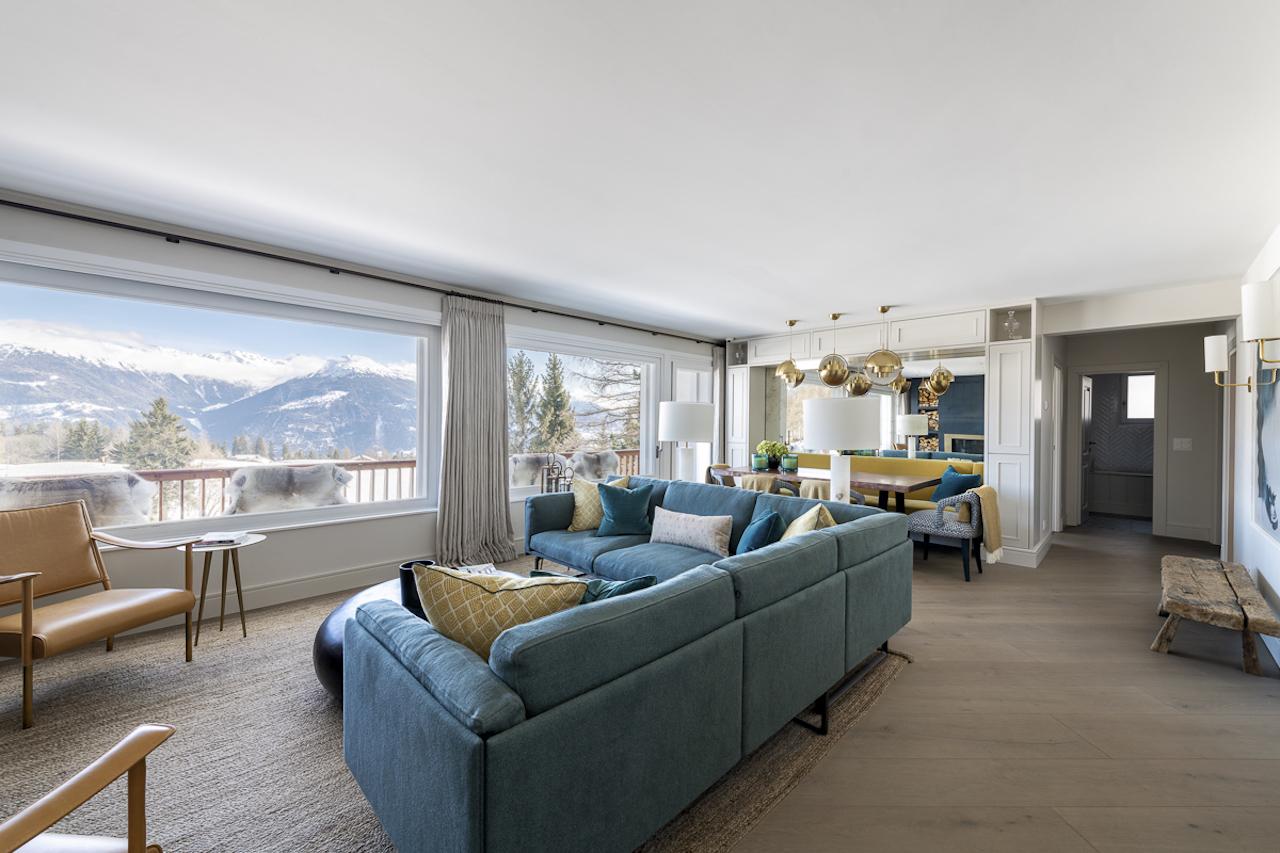 Designed by the London-based interior design agency Turner Pocock, this newly completed chalet in Crans Montana is located in a 1950s block. Designers Emma Pocock and Bunny Turner have moved away from the usual "chalet" interior with exposed wood and fur elements, and kept to the modernist sensibility of the building. It's very much a chalet for year-round use.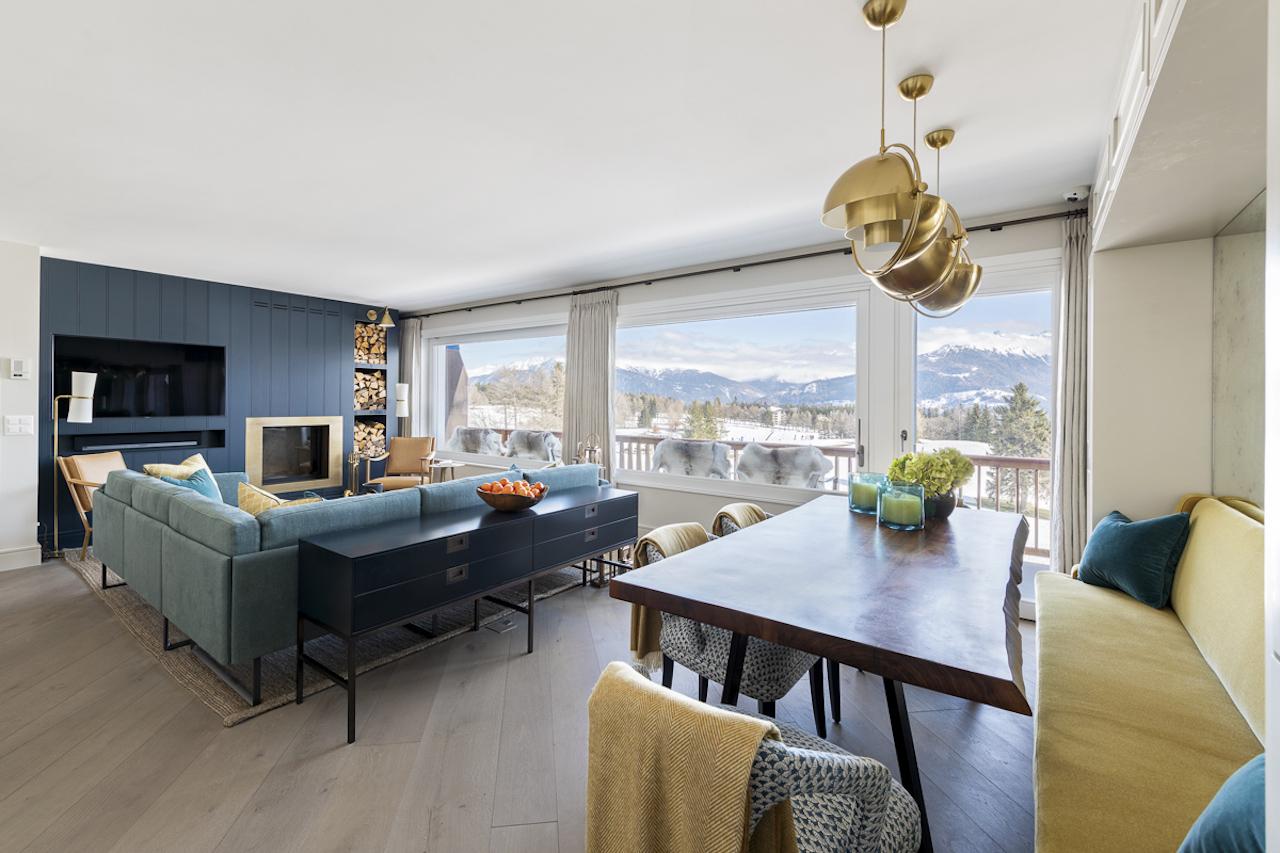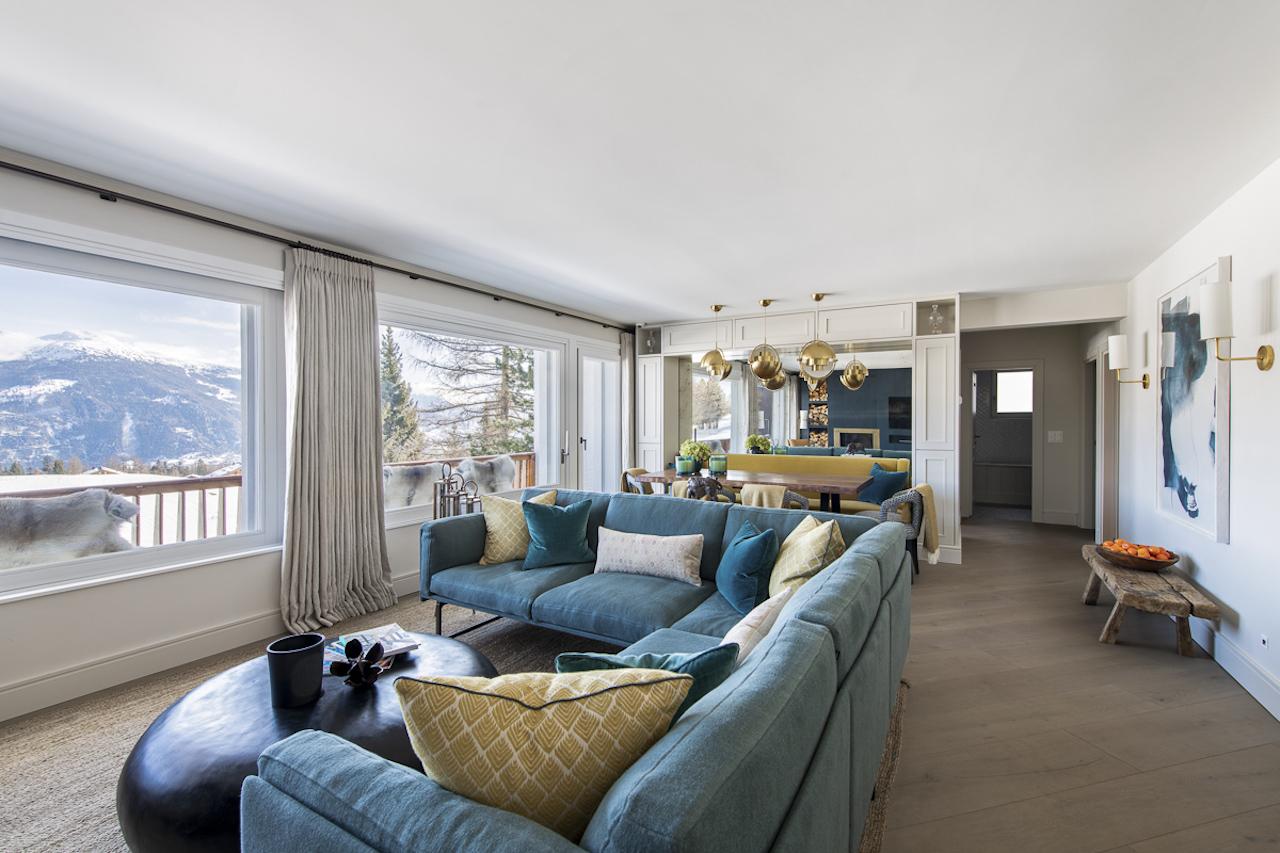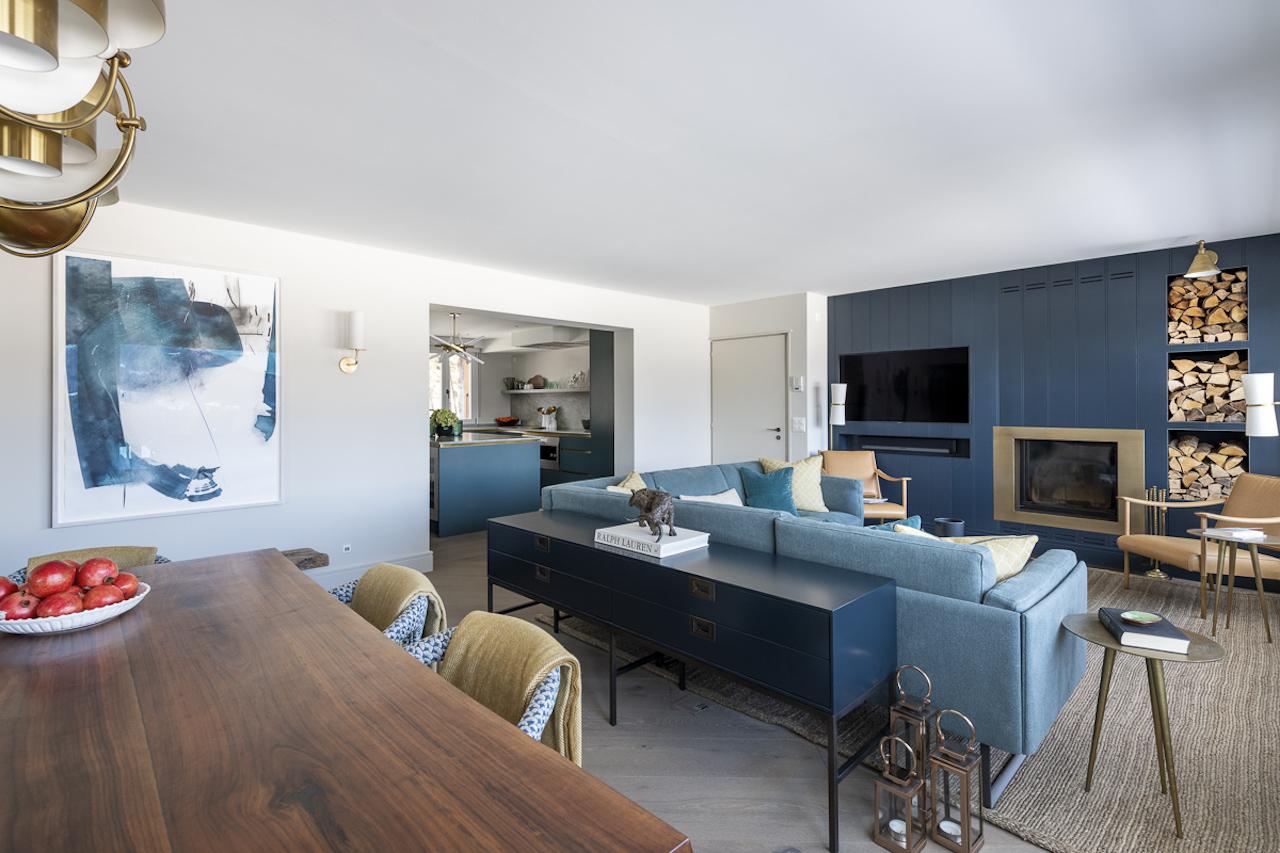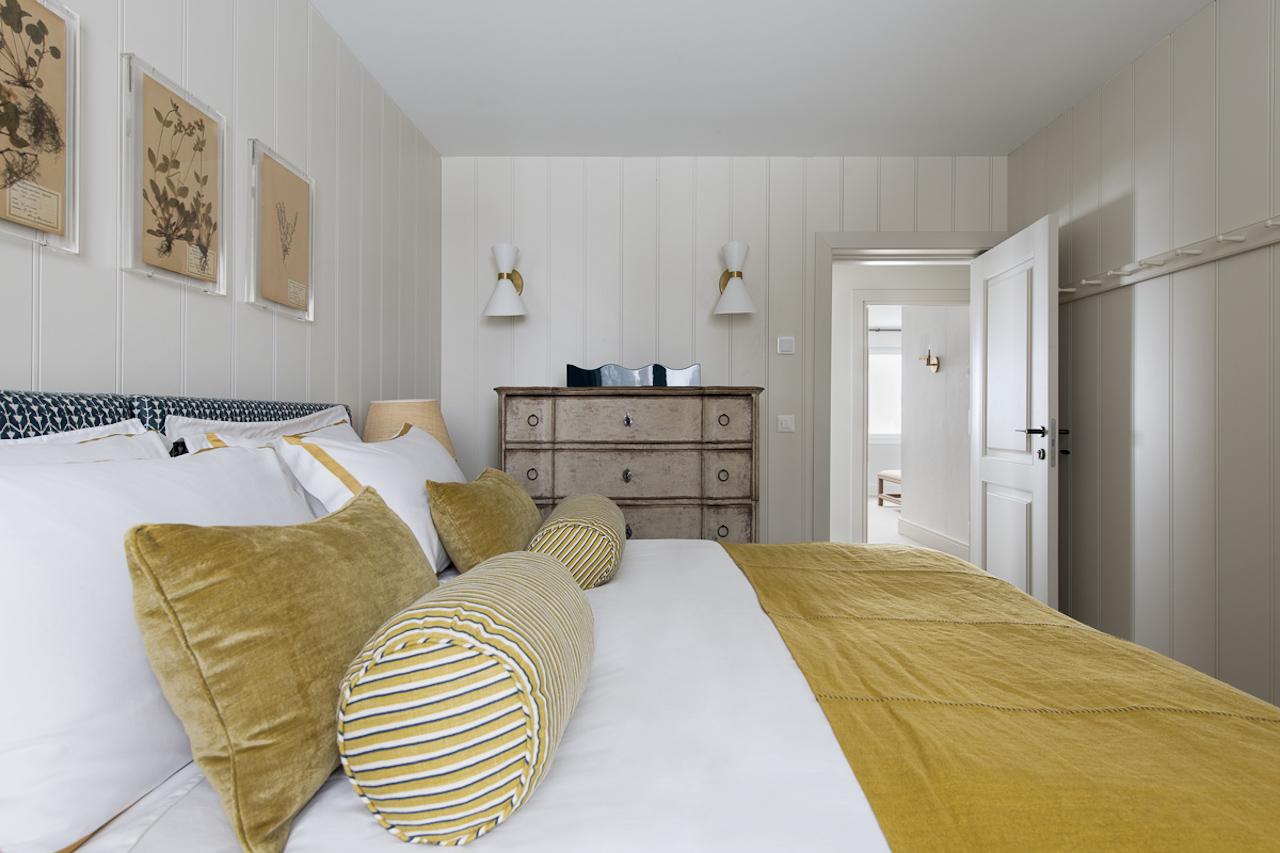 The house is home to English clients who inherited the apartment from their great uncle. It had not been touched since they were built in the 50s and had slightly gone out of fashion with the young Brits. The client's family were brought up going to visit their grandfather in Crans Montana and they had a lifetime of memories in the village. They were keen to update the apartment to make it better suited to their contemporary sensibilities.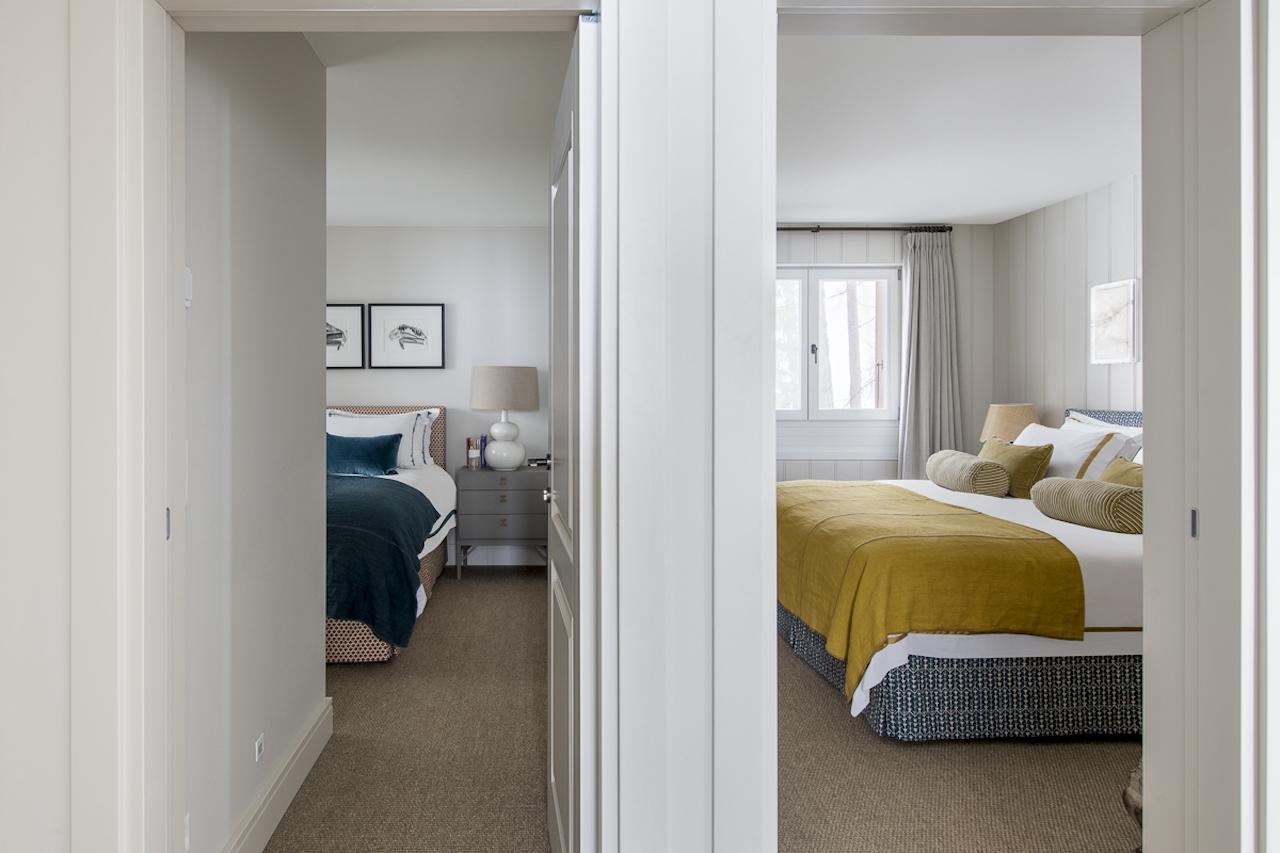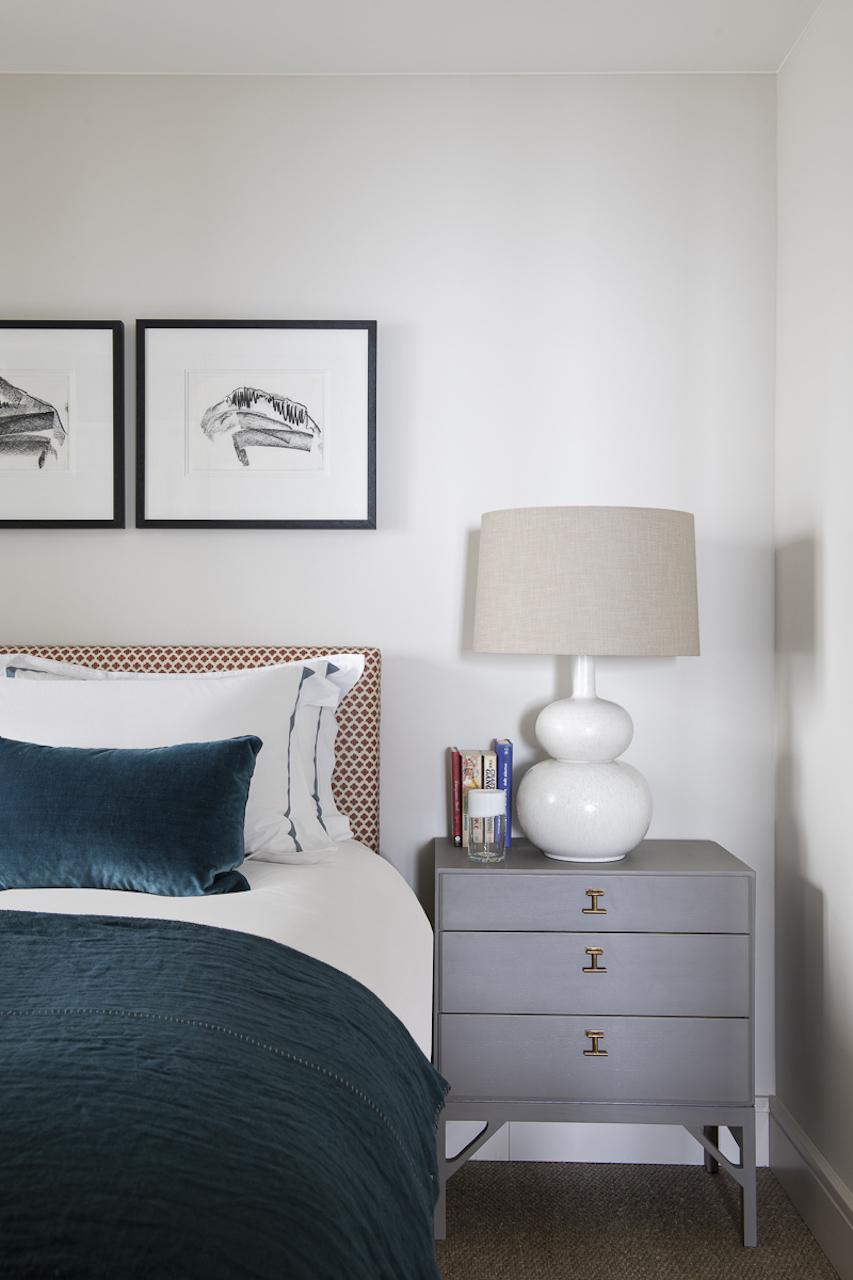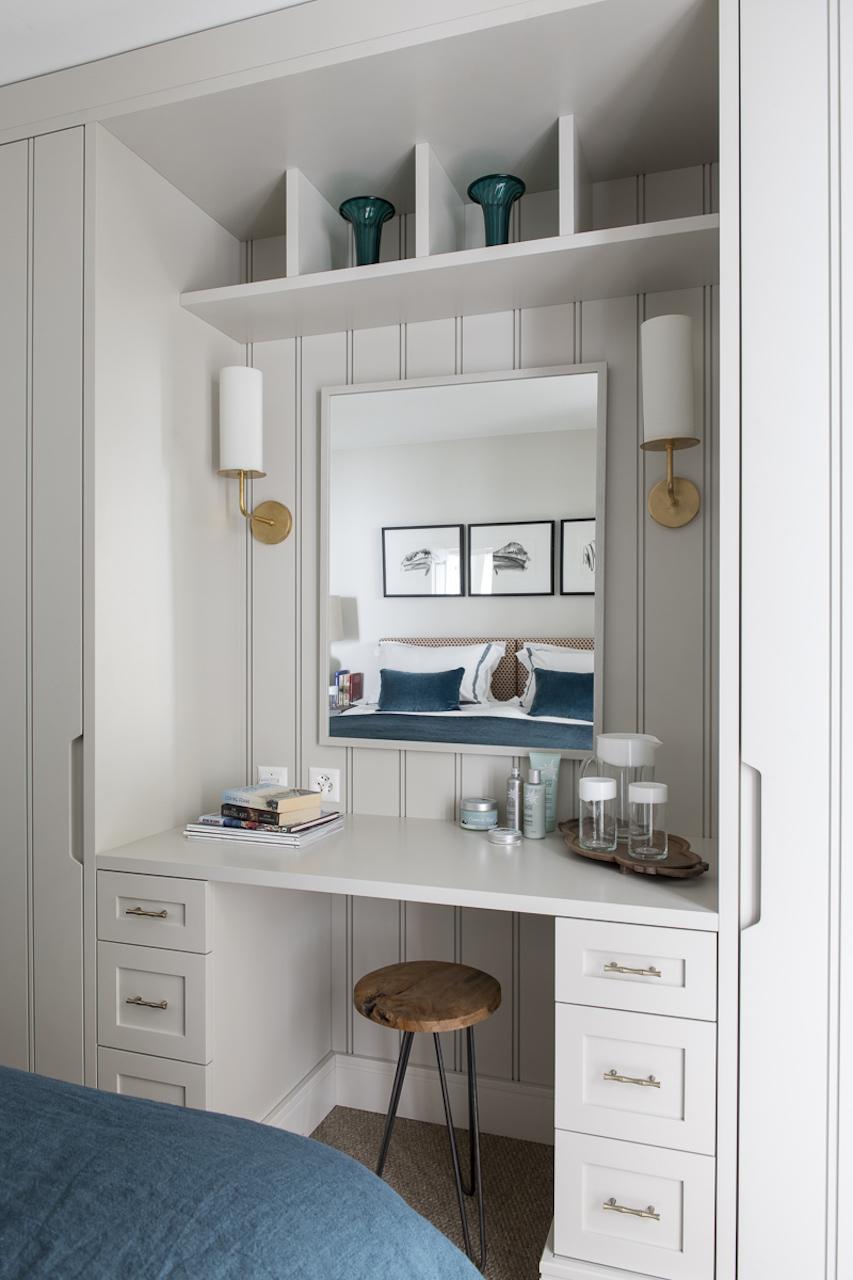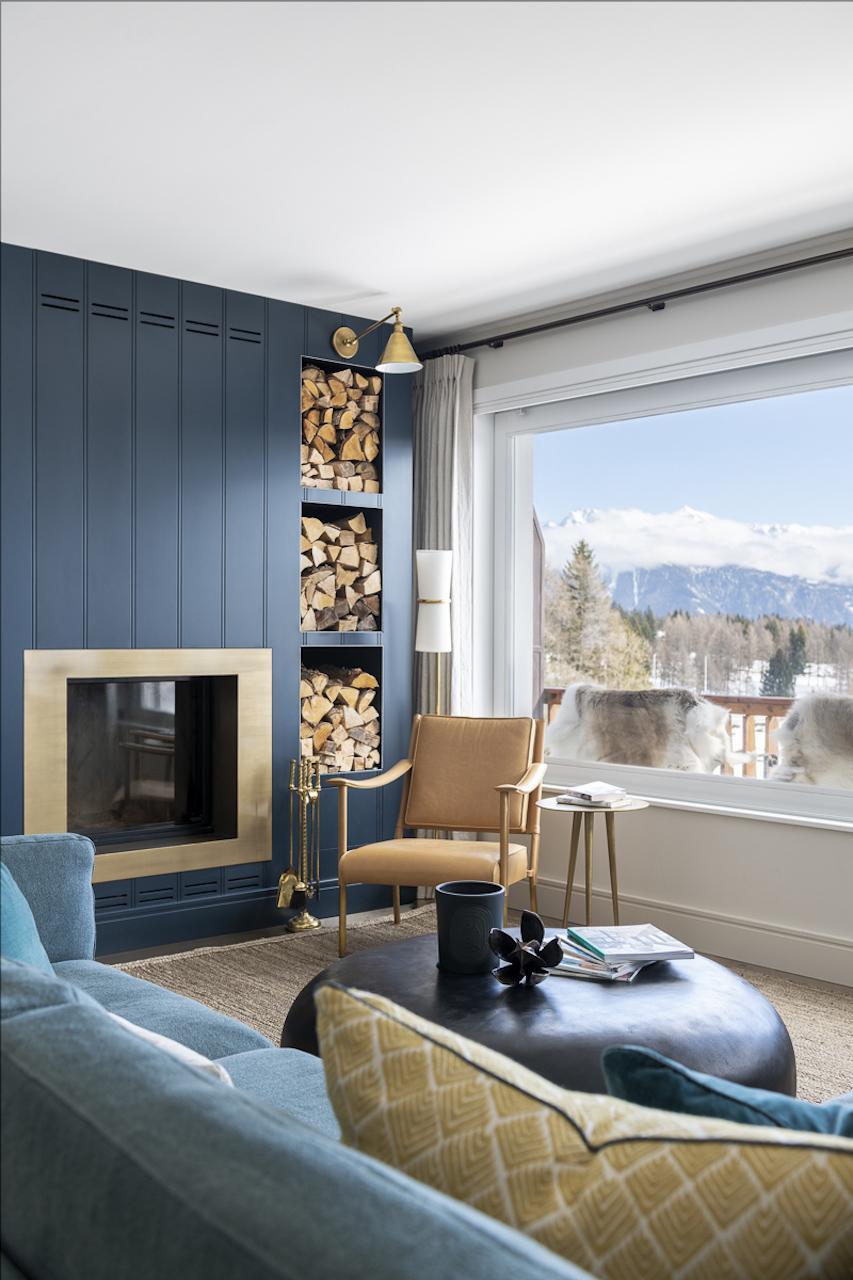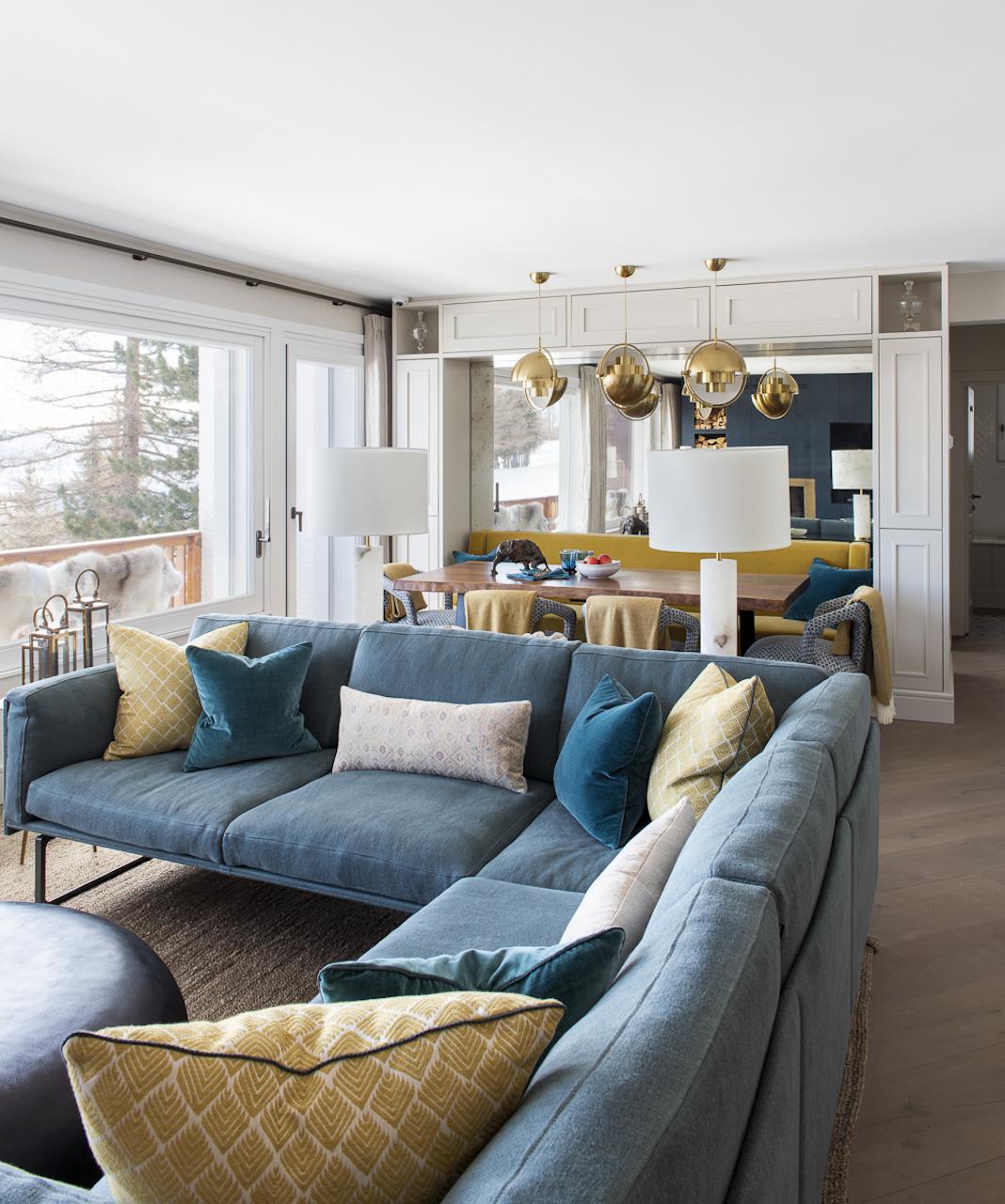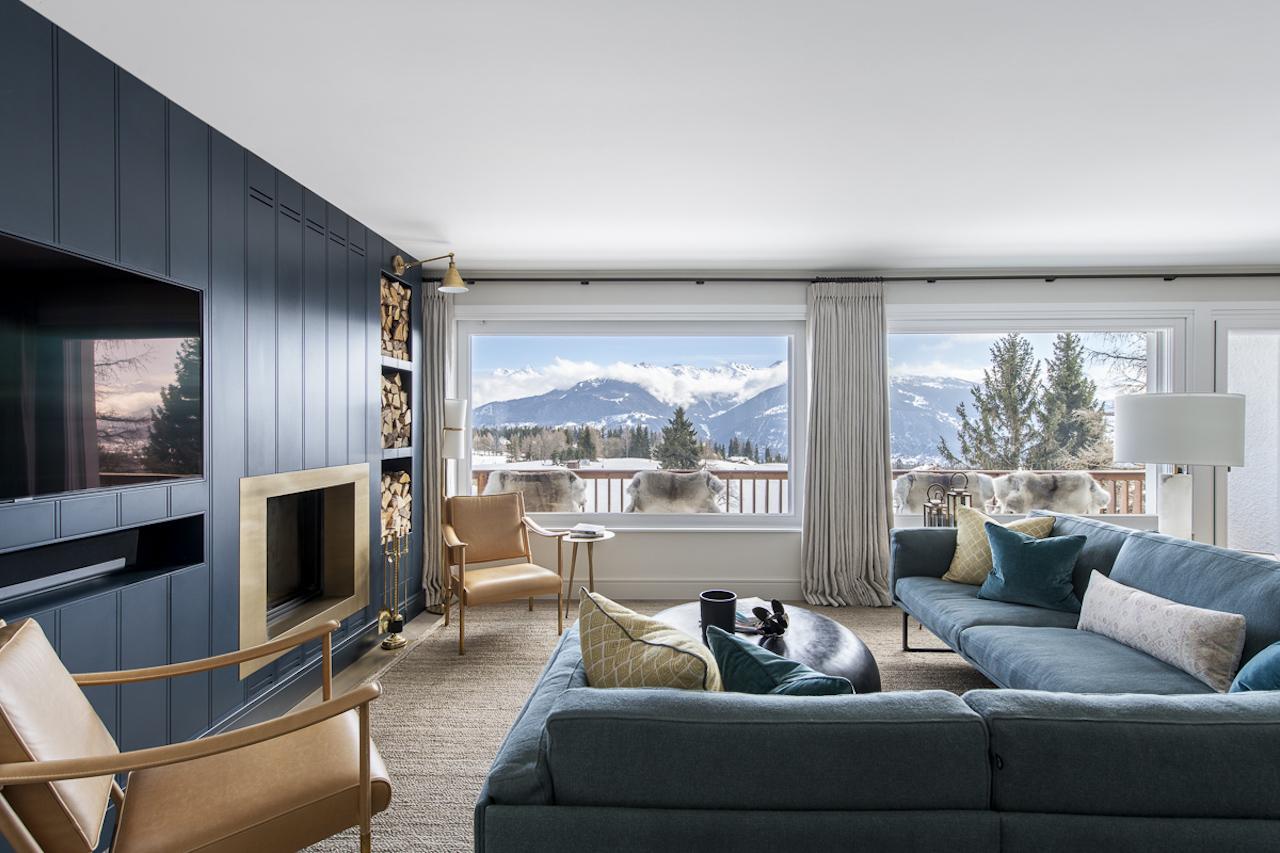 "The challenges were managing the project remotely for both the client and our firm but we overcame it with multiple trips to Crans," says Emma Pocock. "We also had to persuade the locals that they could step out of the box in terms of finishes and materials. We ended up using a British joiner who brought all the joinery over from the UK as they understood what we wanted."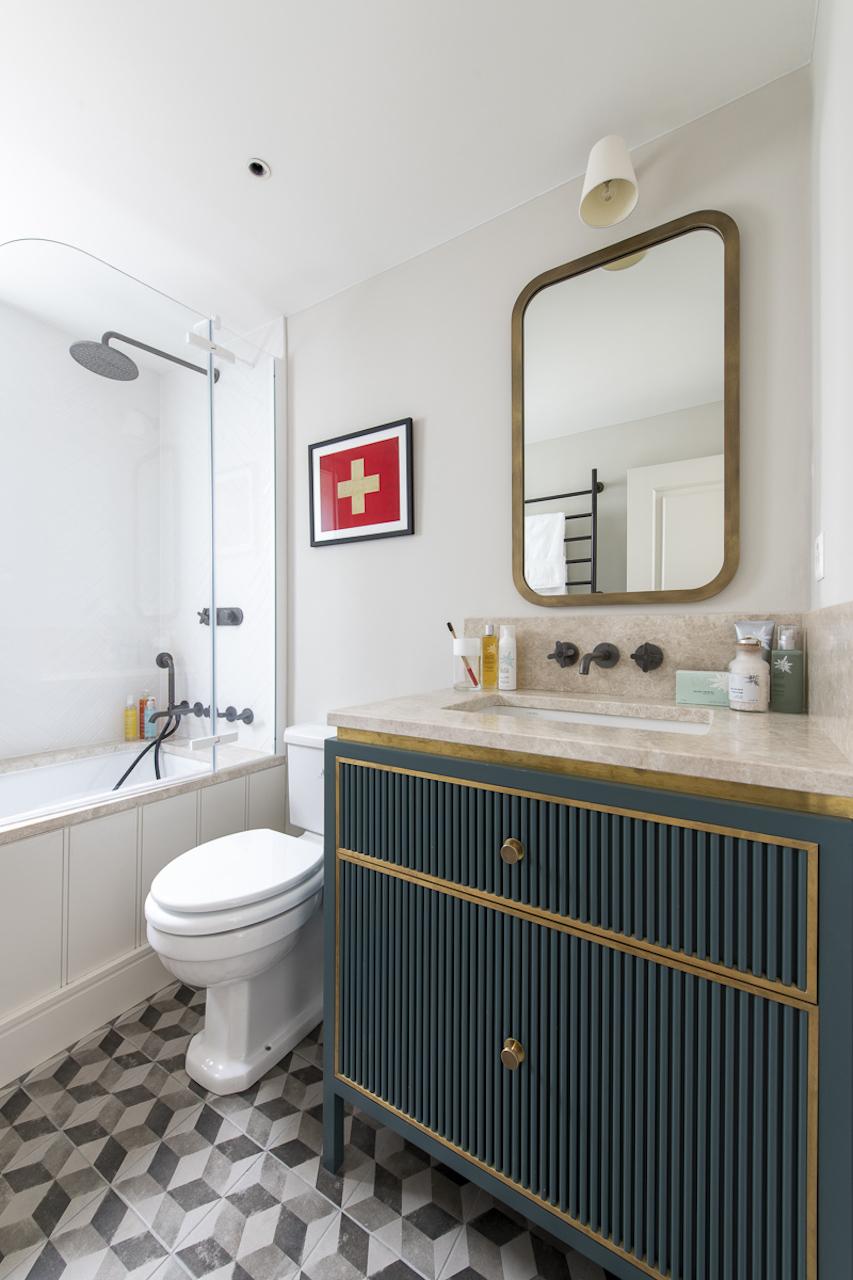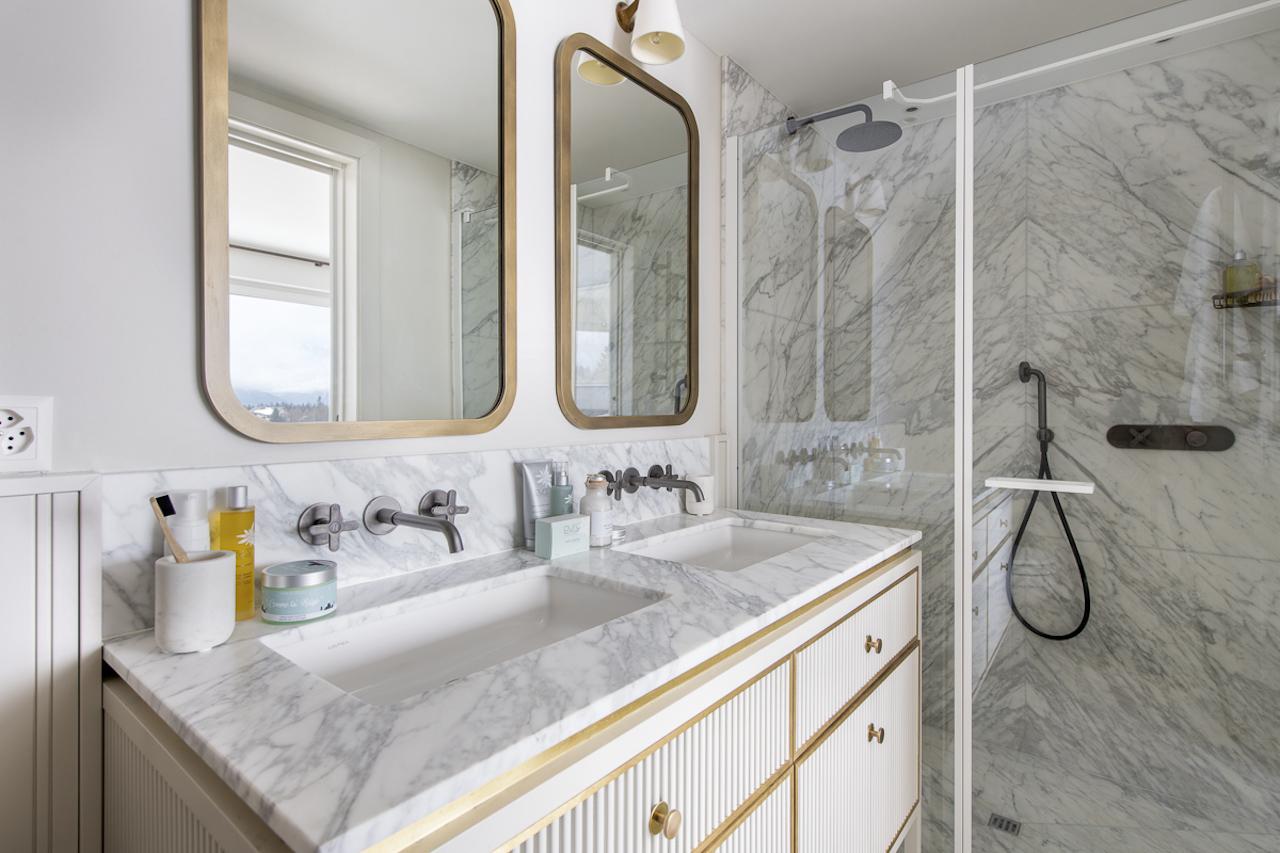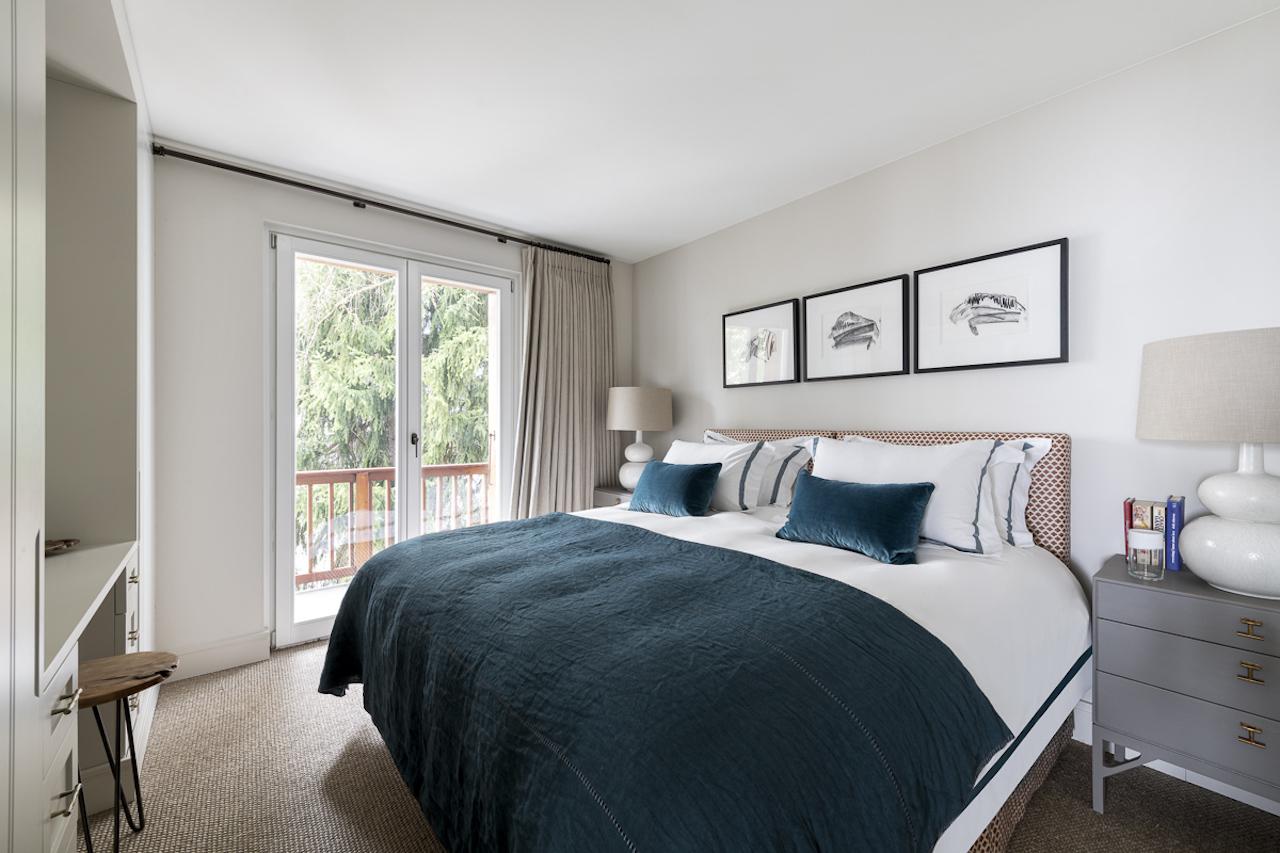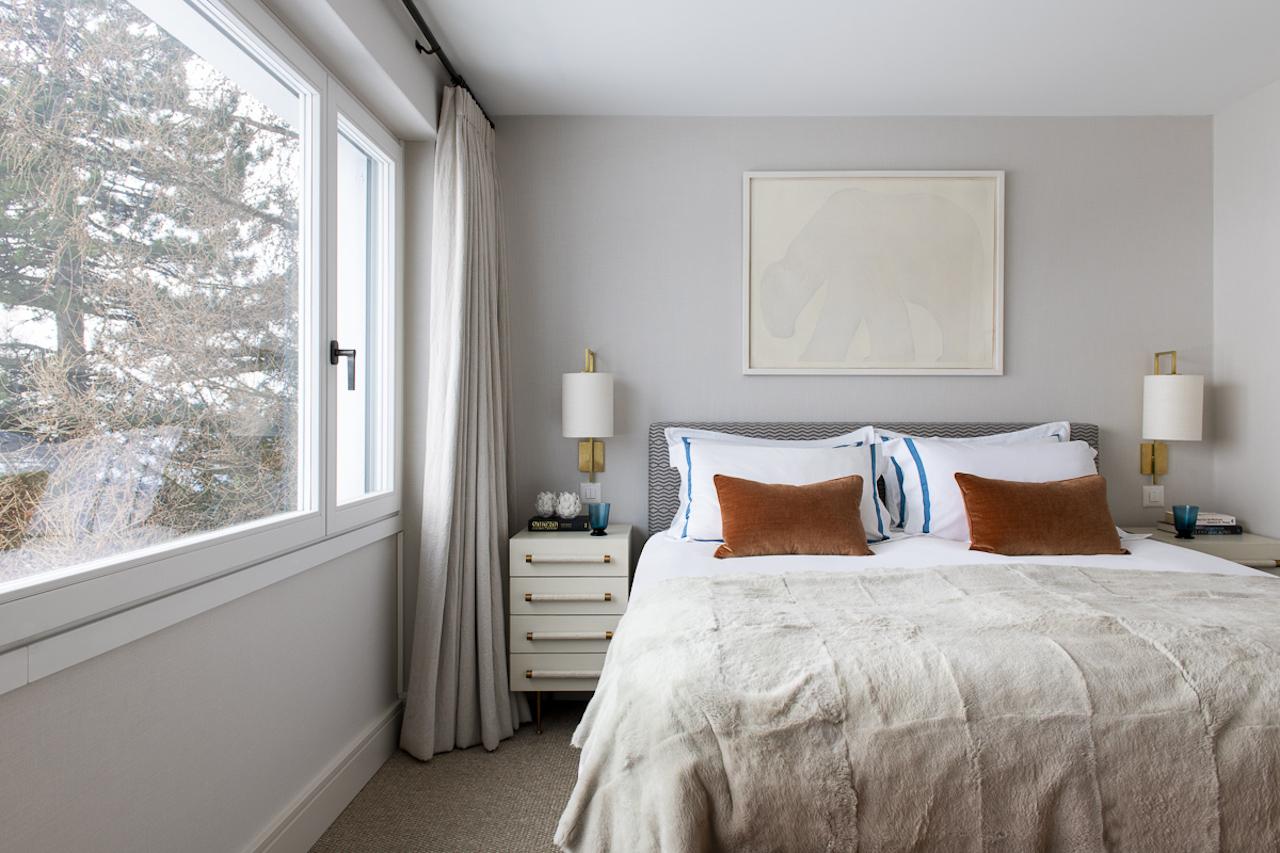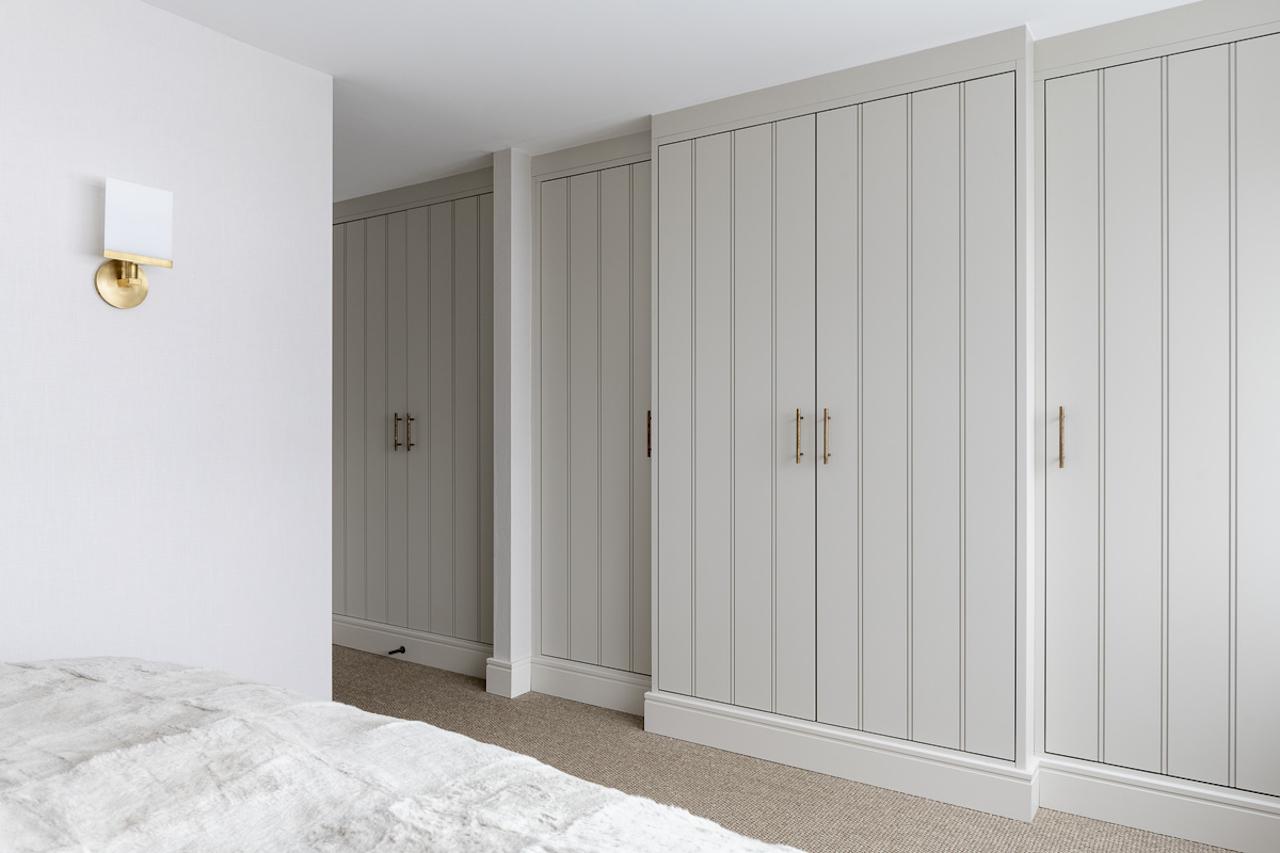 The rooms on the south-eastern side of the building are dictated by the sweeping view of the Swiss Alps through the full glass walls. The colour pallet of the apartment was led by a squid inky blue popping out of neutral and natural base layer (floors and walls); brass features were then added to create a modern and glamorous vibe.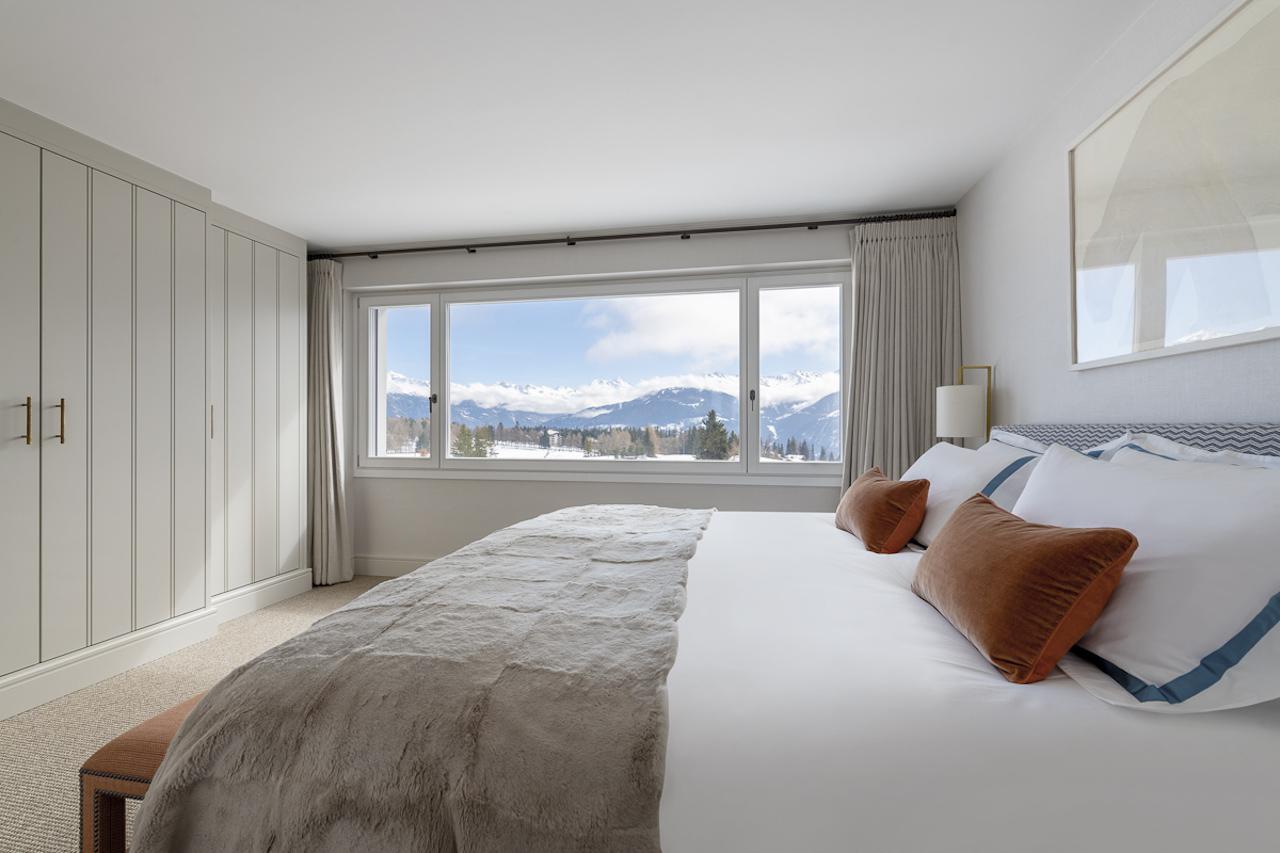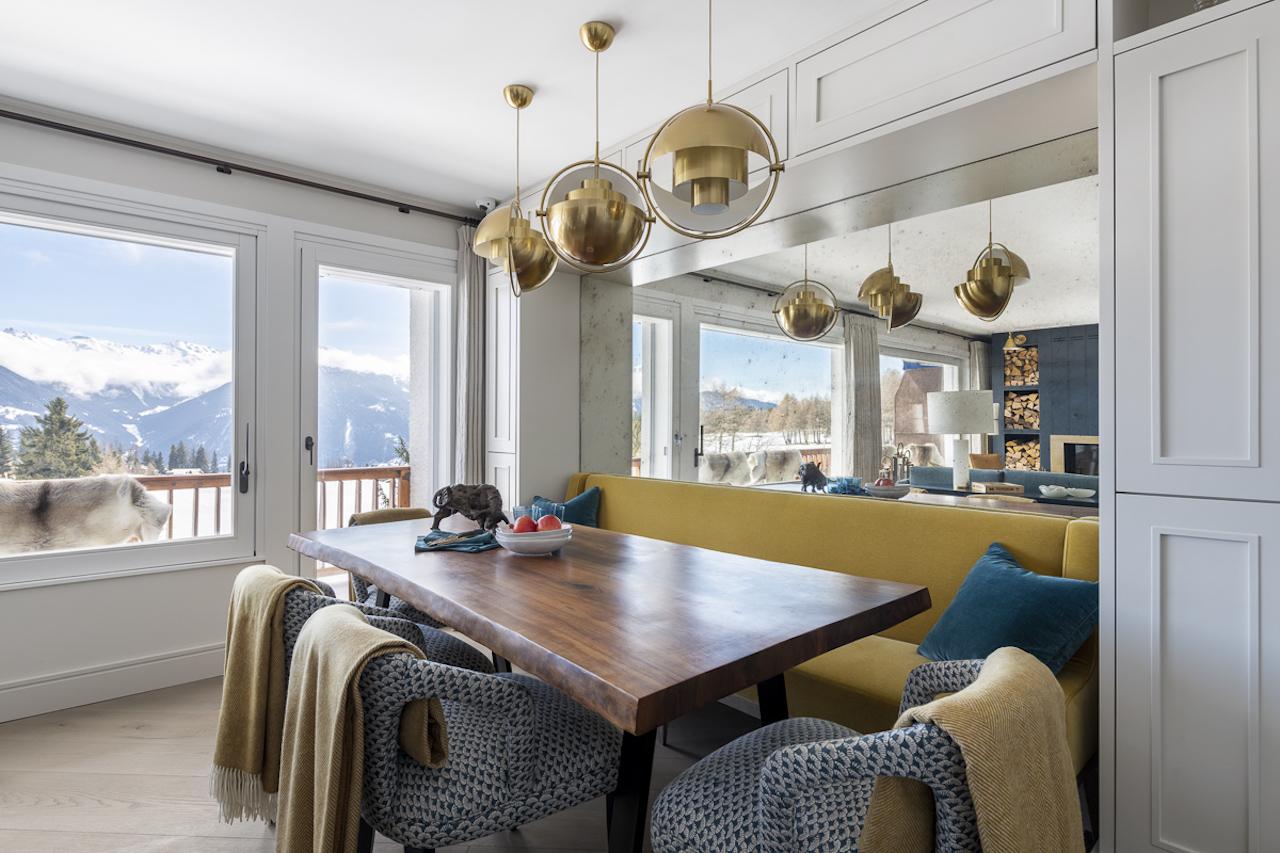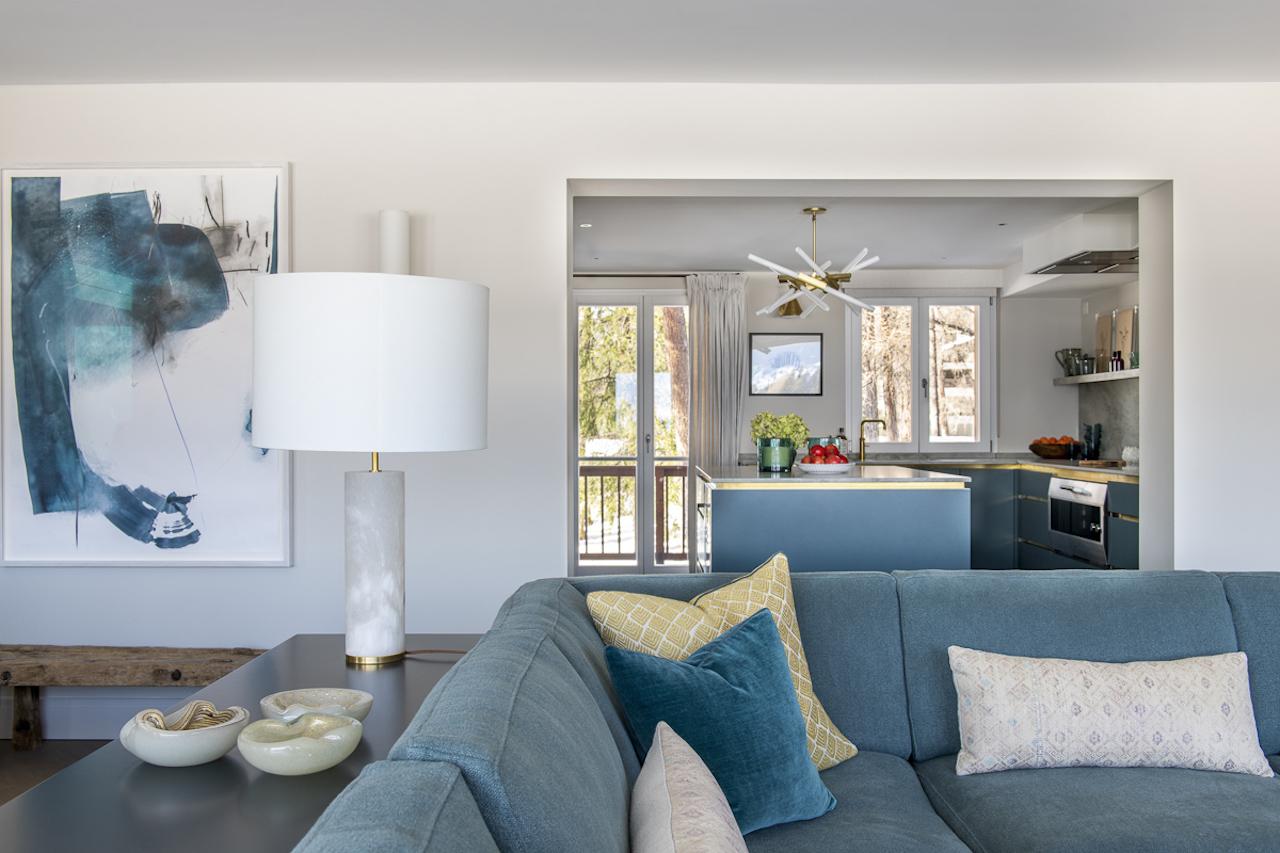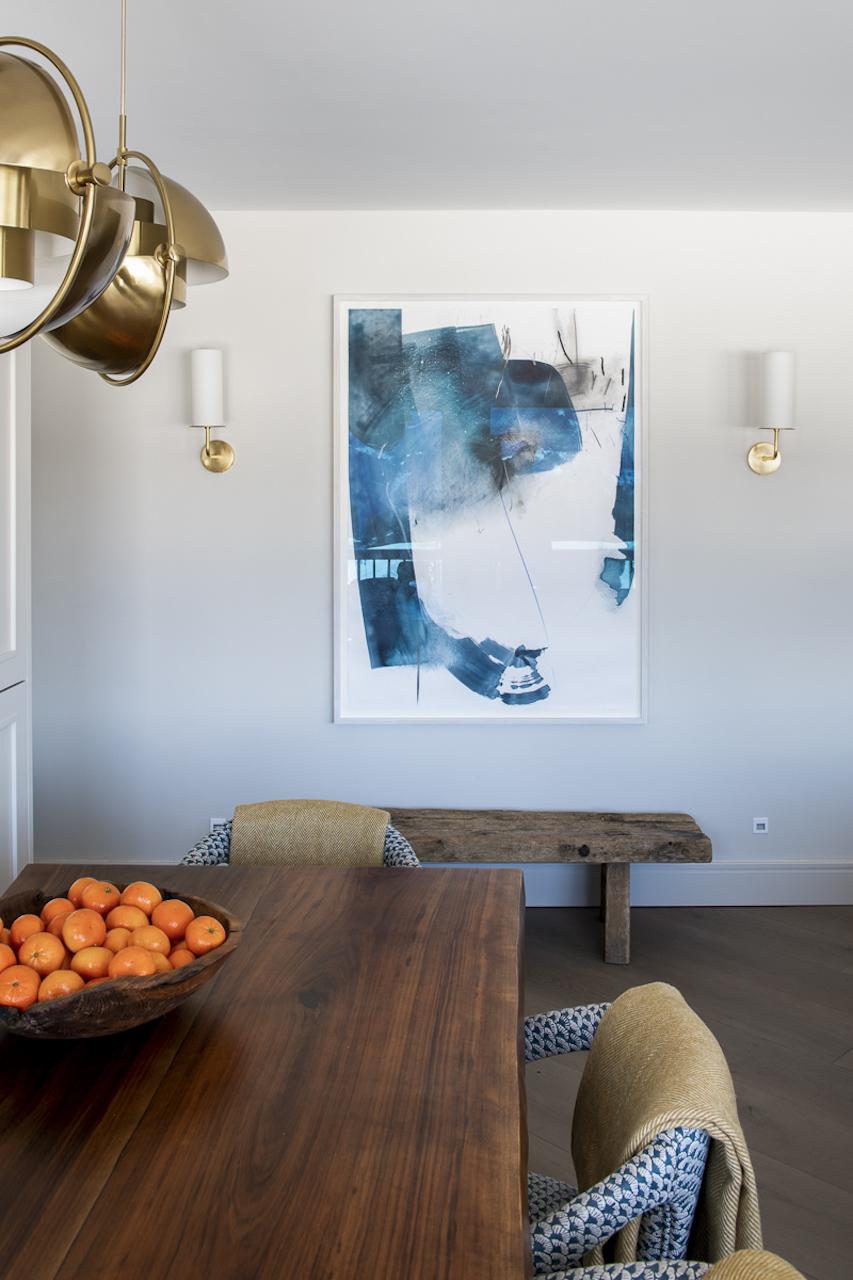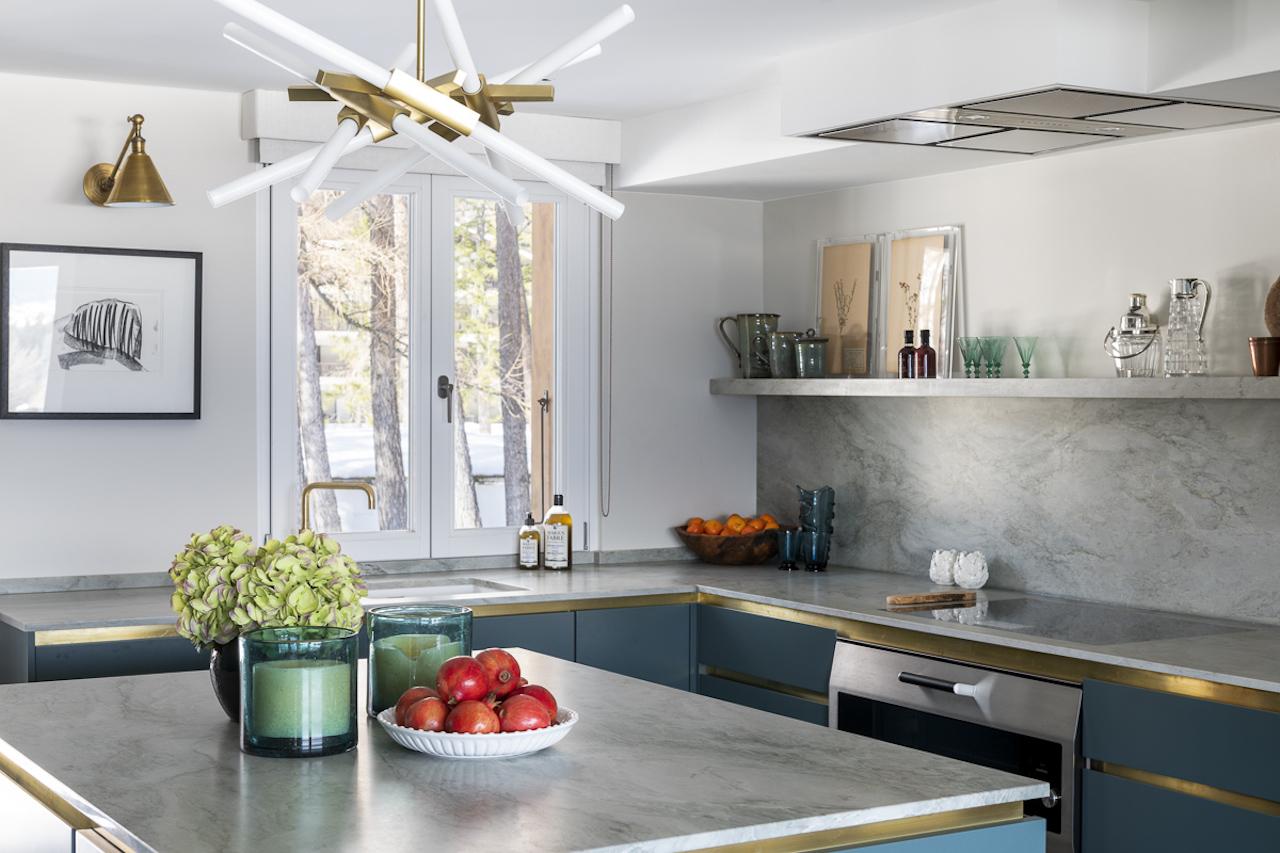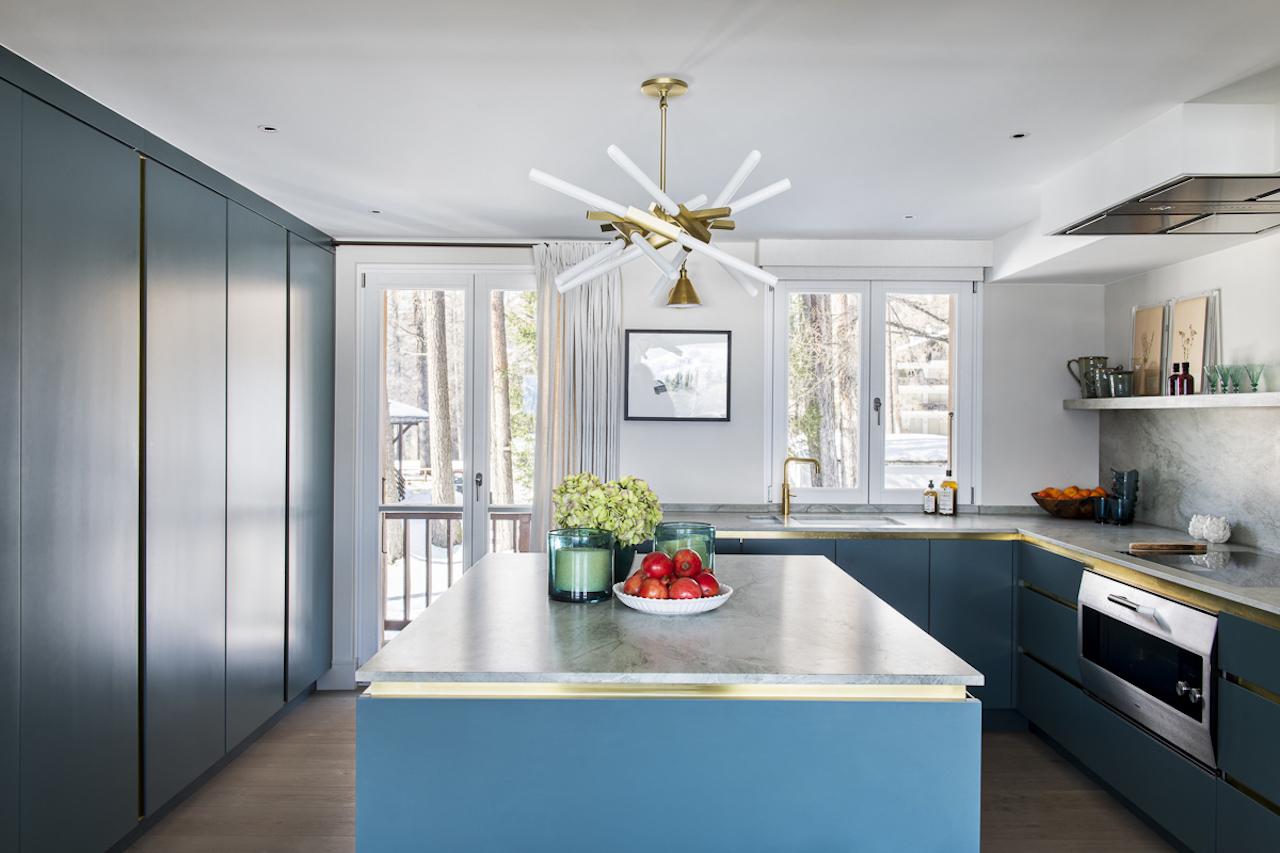 Photo: Turner Pocock