Milk and cookies, Batman and Robin, Netflix and chilling: some things in life are just better together than apart.
The same is true for Max and Michelle Cheung, a married couple tasked with the project of refurbishing their 770sqft home in Tai Hang.
See more: Lessons from Little Tai Hang – How to turn a hotel into a home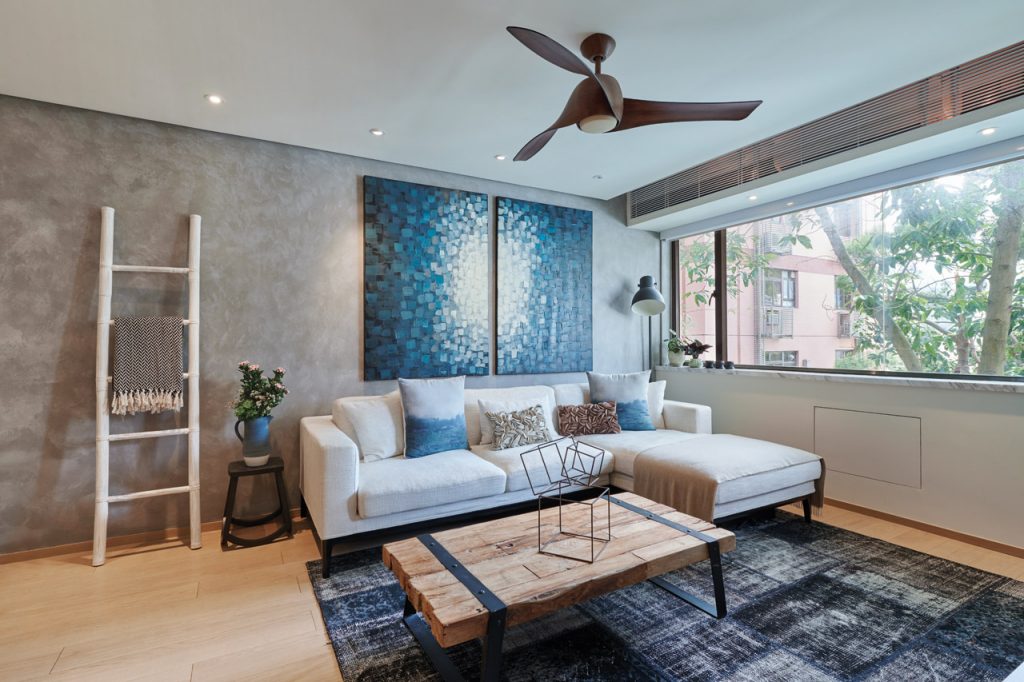 Punctuating the living room are a Turkish rug and coffee table from TREE, Opart plaid and cube sculpture from BoConcept, as well as Dorothy wool felt cushions from White Contemporary Homewares.
We are definitely a couple that likes to stay in.
Though neither of them are designers, the duo joined creative forces on their home, enlisting only a contractor to help execute their vision – to exquisite results, melding together classic details with modern touches. As self-confessed homebodies – "we are definitely a couple that likes to stay in," says Michelle – it was important for them that their abode be spacious and storage-smart.
"We actively took decisions to artificially expand our space," she explains, unpacking the changes made to the original floor plan: adding a guest bathroom, knocking down walls to enlarge the master bathroom, shifting a wall to make room for a shoe cupboard, converting the kitchen layout to an 'L' shape, and creating space for a storage closet, the washing machine and dryer.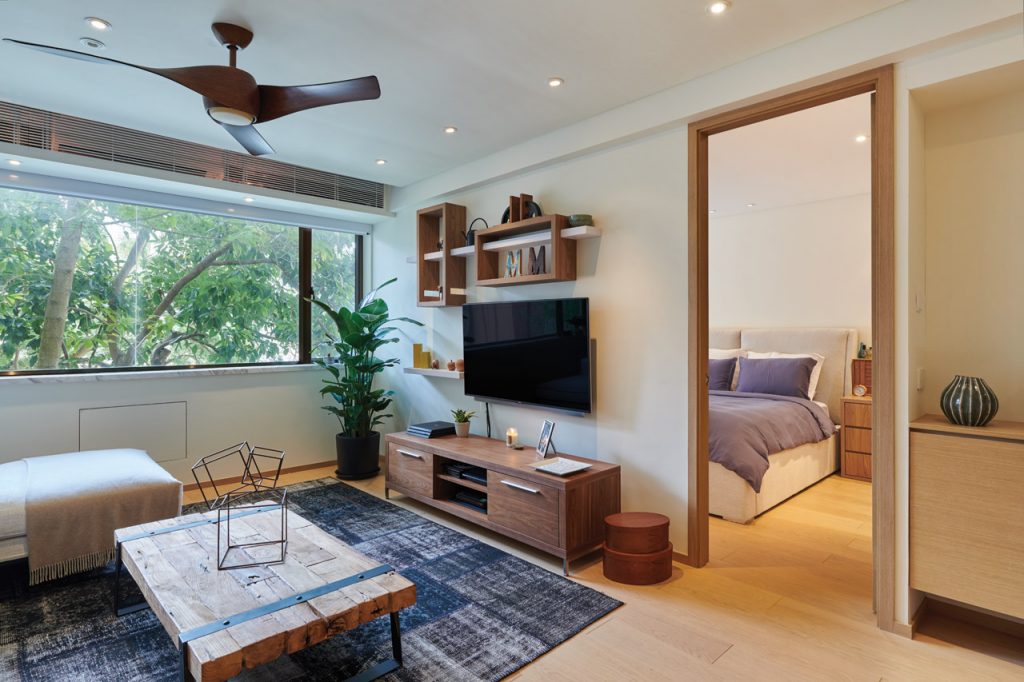 Blue and grey hues, another preference they shared, were brought to life in the living room through a statement double-panel artwork purchased in Vancouver. "We knew we had to take these pieces home after they'd been on our mind for days."
See more: 7 accessories to style your home for autumn with
Against the grey accent wall, and alongside the dark wood of the recently installed ceiling fan from TREE and the walnut cabinet from Indigo Living, these details come together for an alluring sense of zen – just as they intended.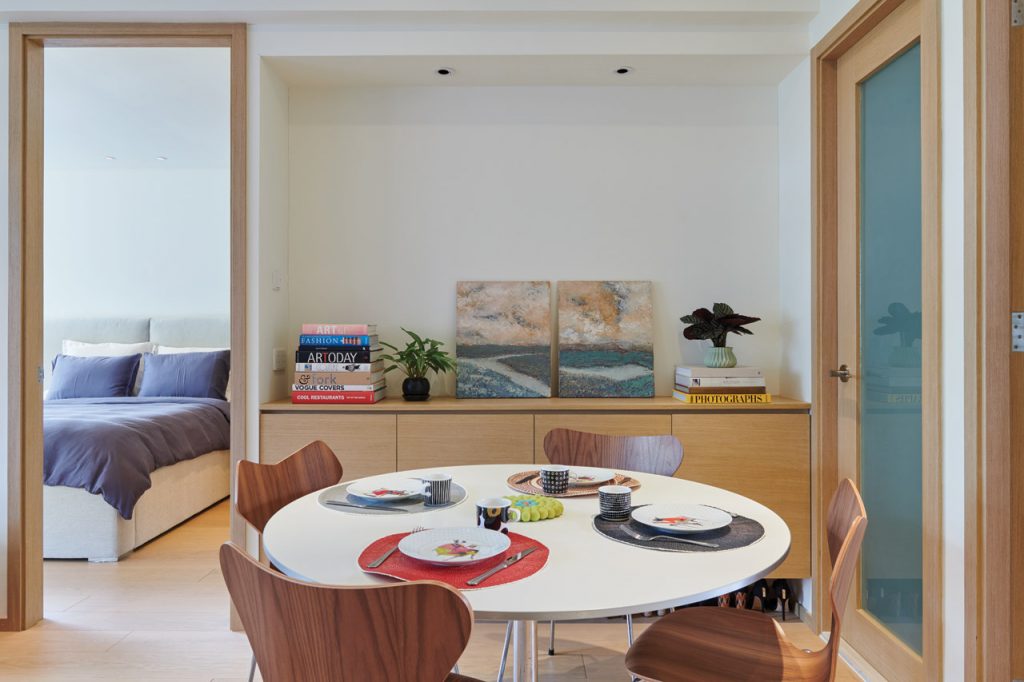 A diptych by the mother-in-law graces the dining area. Placemats and dessert plates available from White Contemporary Homewares.
We are very lucky to have the same sense of style.
"A home needs to be first and foremost warm, cosy and comfortable," says Michelle. "This can be in any shape and form, as long as the owner feels at home." With their hand in everything from vision boarding to furniture sourcing, the couple's Tai Hang abode is undeniably a labour of love – and successful teamwork – and it's easy to picture the ease with which they've settled into this nest.
"We are very lucky to have the same sense of style," she says, "so when it came to furnishing the place, it was a really fun process."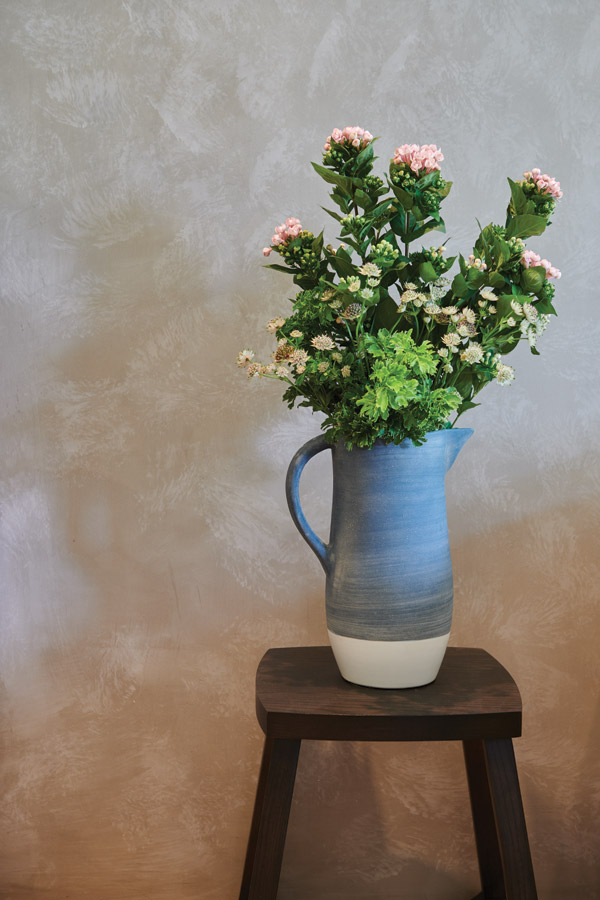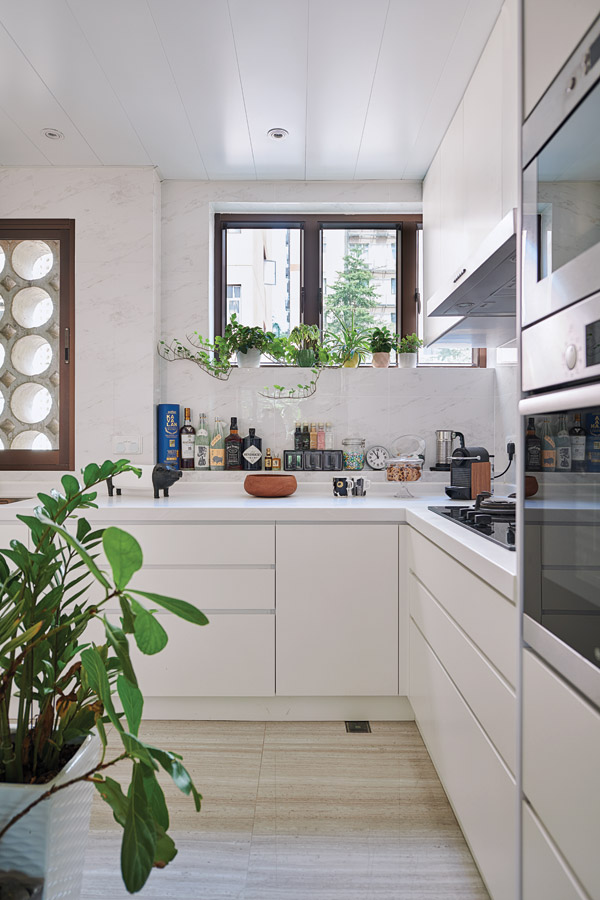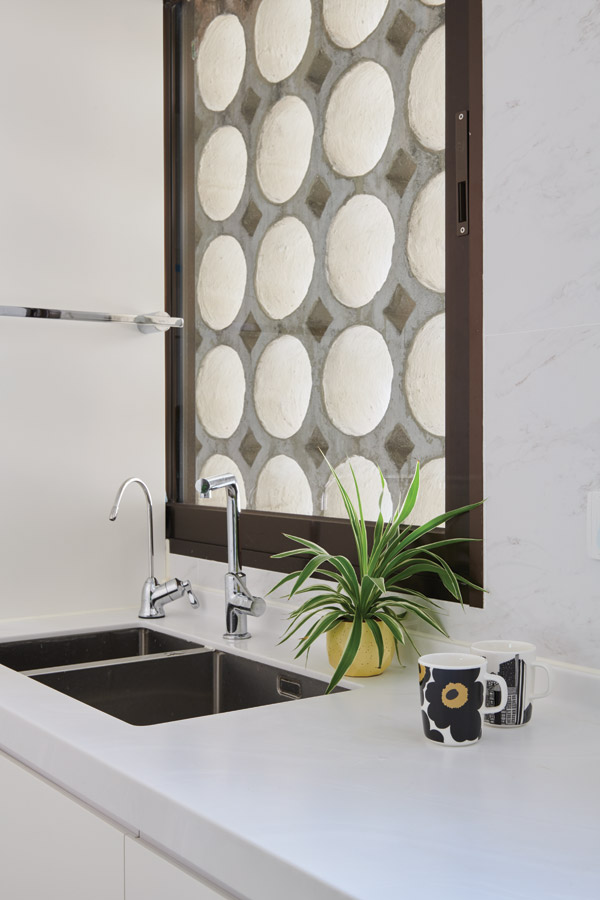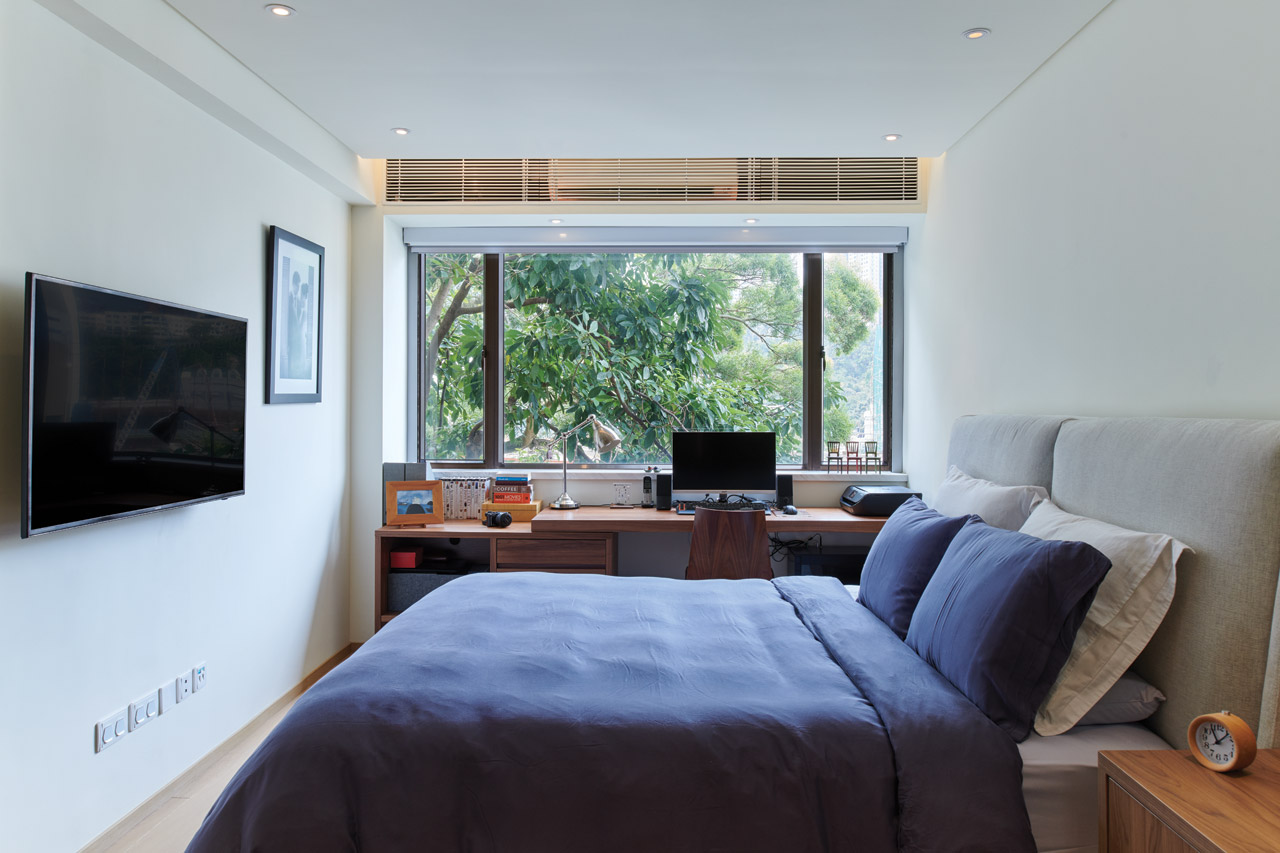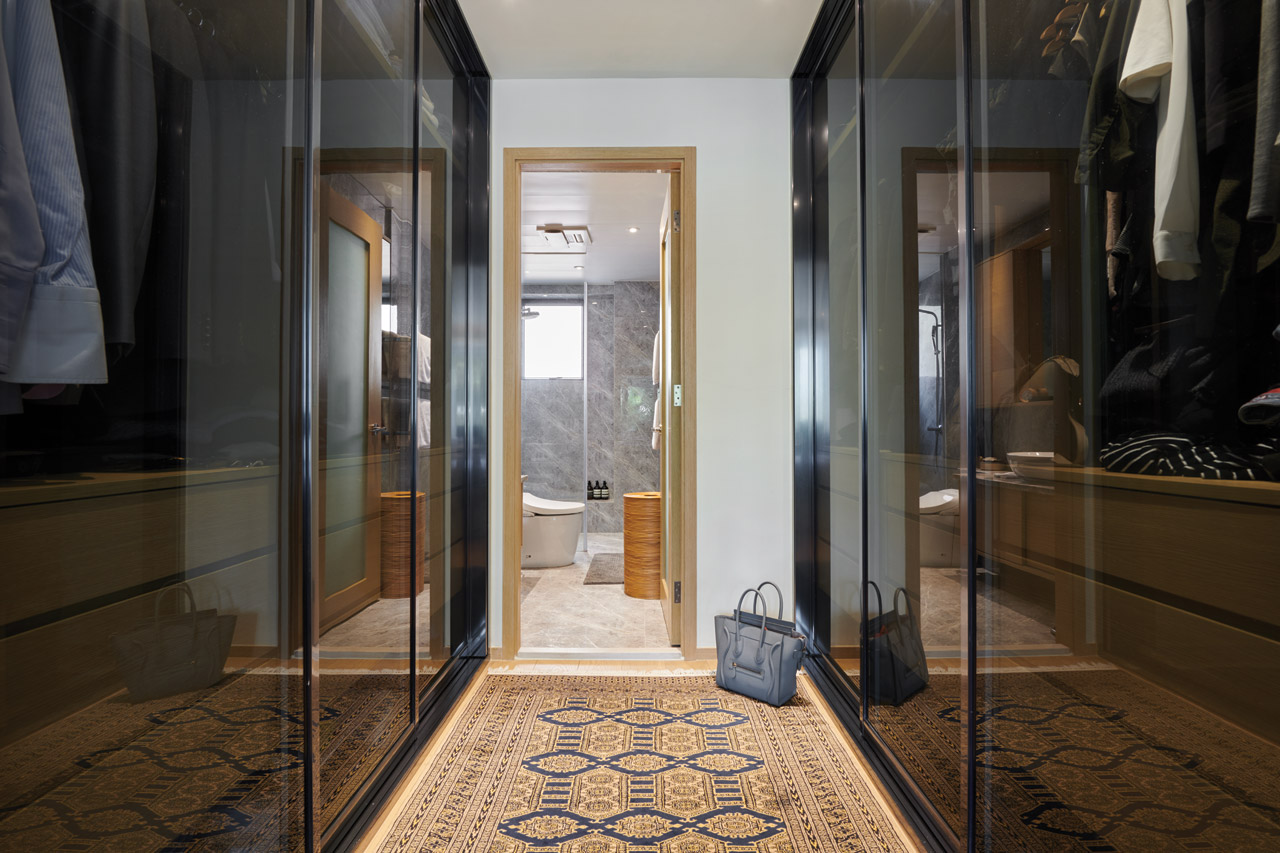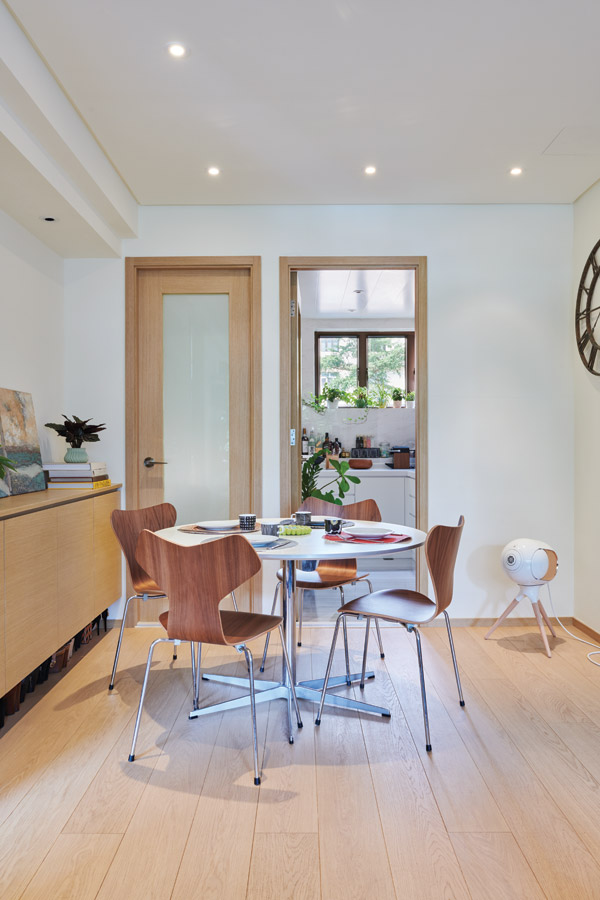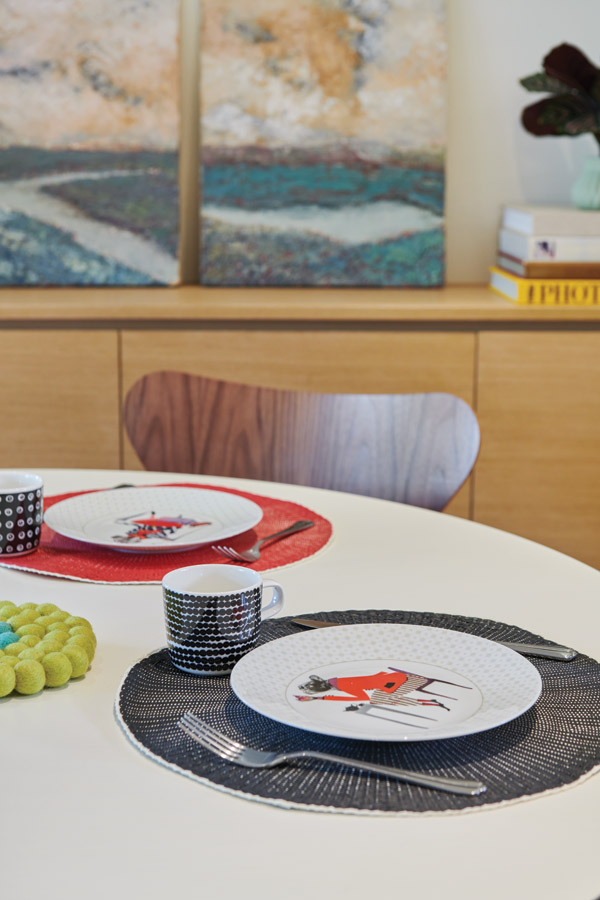 This story was originally published in our November 2018 issue as 'Perfect Pairings.' Get acquainted with Hong Kong's best designers in Designer Profiles, and grab a copy of our November issue, on newsstands now.
The post In Tai Hang, a 770sqft apartment is the perfect haven for a young homebody couple appeared first on Home Journal.
Photography: Hoshing Mok
Production: Nikey Cheng
Art Direction: May Lau