The skulls are everywhere.
Along the window pane in the dining area. As a side table by the television. Lined up along the headboard in the bedroom. Strung around her wrists. It's an obsession for Corina Larpin and her husband, who have been collecting skulls for as long as she can remember.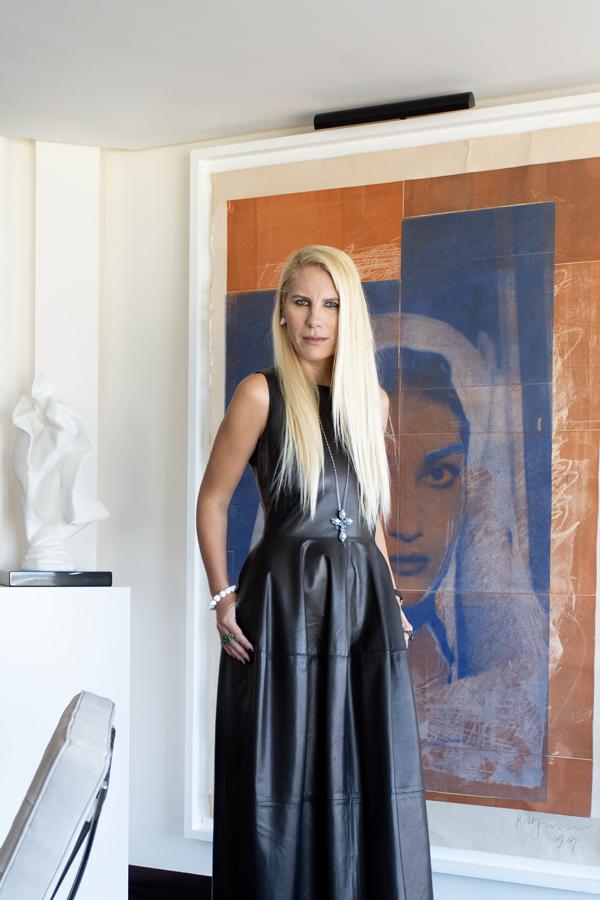 Corina makes a striking presence, towering in height with strong features and bright blue eyes. Jet-straight blonde hair waterfall down her shoulders, a contrast against her black leather dress. But then she shakes your hand, invites you to feel at home on the couch – one of her favourite spots in the house – and insists on your preferences apart from water. Something cooler? Or something less boring, she could've been asking, except with the warmth and energy of a host genuinely excited to welcome you into their home – and just like that, you're disarmed.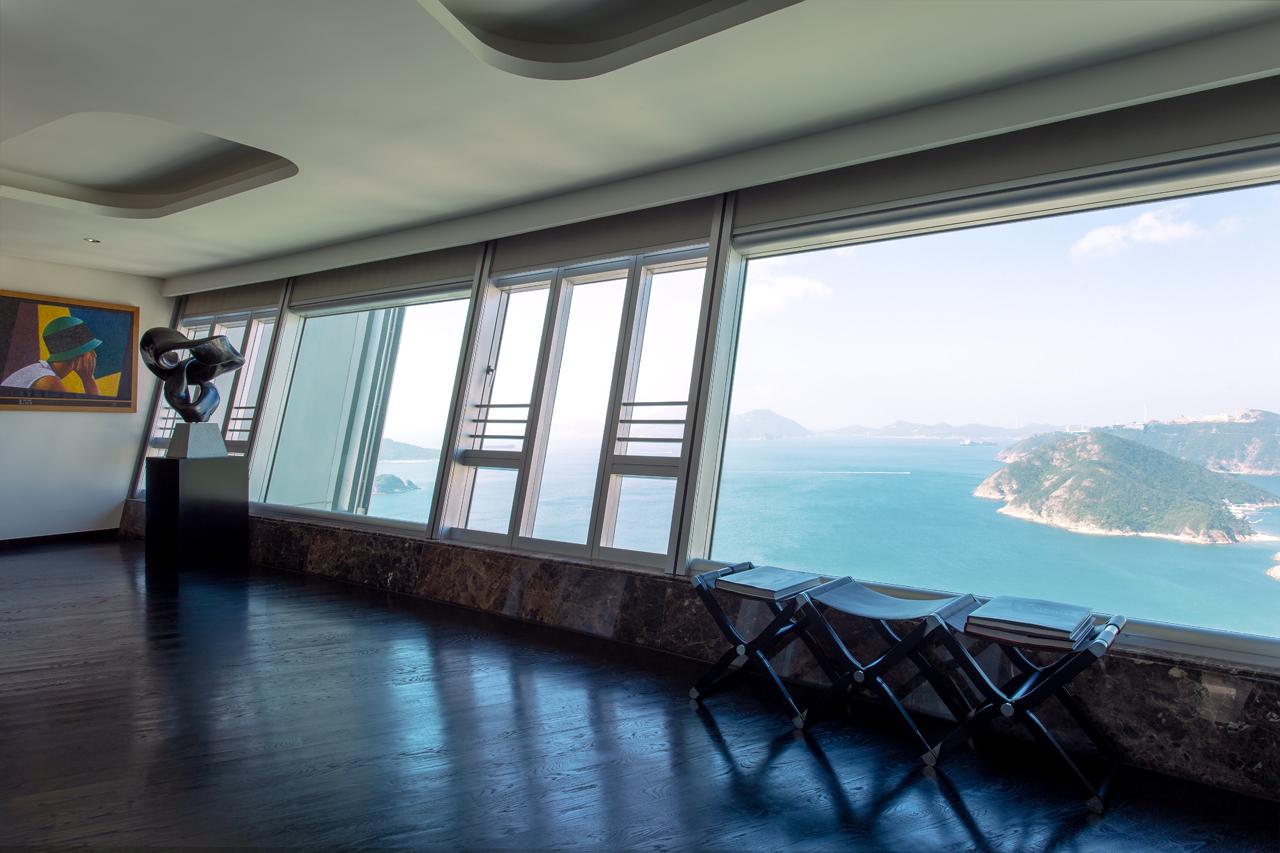 Over white wine, the owner and designer of jewellery line Stéfère tells us about her family's new abode: a 2,700sqft flat in Repulse Bay. With undulating mountain formations amid the South China Sea in the distance, it didn't take much else to win over the Larpins. In all of our houses we have an amazing view, she says, referencing their holiday homes in Vietnam, Thailand, and California. This is the first thing we look for.
Born in Romania, the former model moved to Switzerland two decades earlier, after meeting her husband. She then set up Stéfère's Hong Kong office seven years ago, and returned frequently back to Geneva for her son, based there. With him now attending a nearby international school, Hong Kong has become the family's primary residence, though Corina still travels a lot throughout the year – it's a part of the job that counts Elton John, Madonna, Lady Gaga and Victoria Beckham as clients.
See also: The Endlessly Inspiring Paris Home of an Avid Art Collector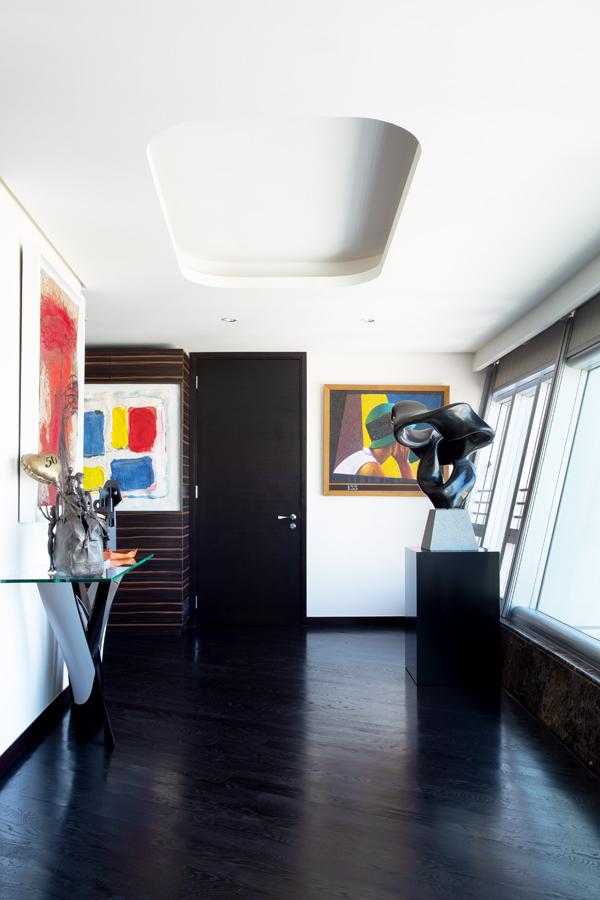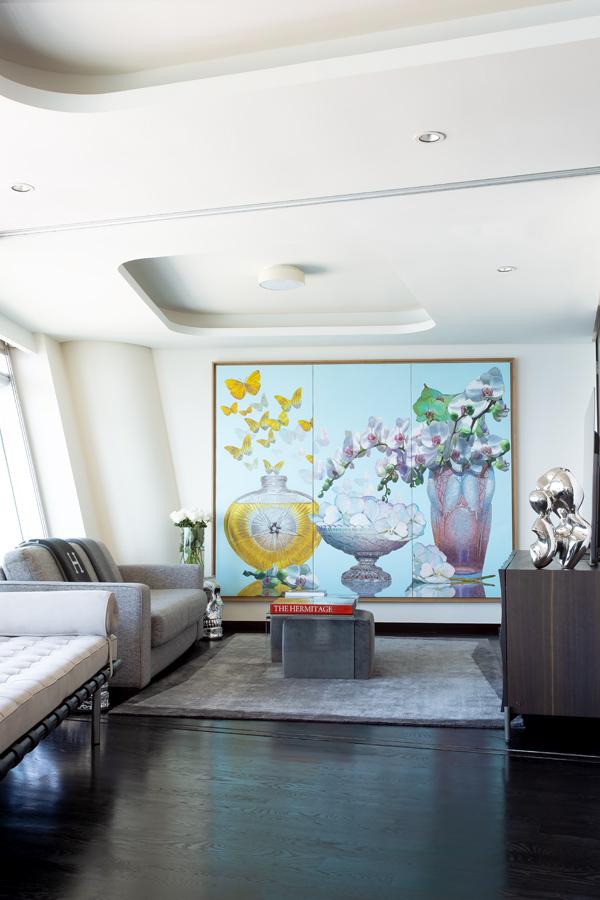 With a short window of time to move in, Corina admits there wasn't much time to decorate. Not that this was a concern: I don't care very much for the furniture – as long as they are in harmony with the art. We prefer to have good art on the walls than to go crazy running after one couch or chair.
It's more about having our art pieces in the spotlight – to put them on display and to give them value. We built this collection with our hearts.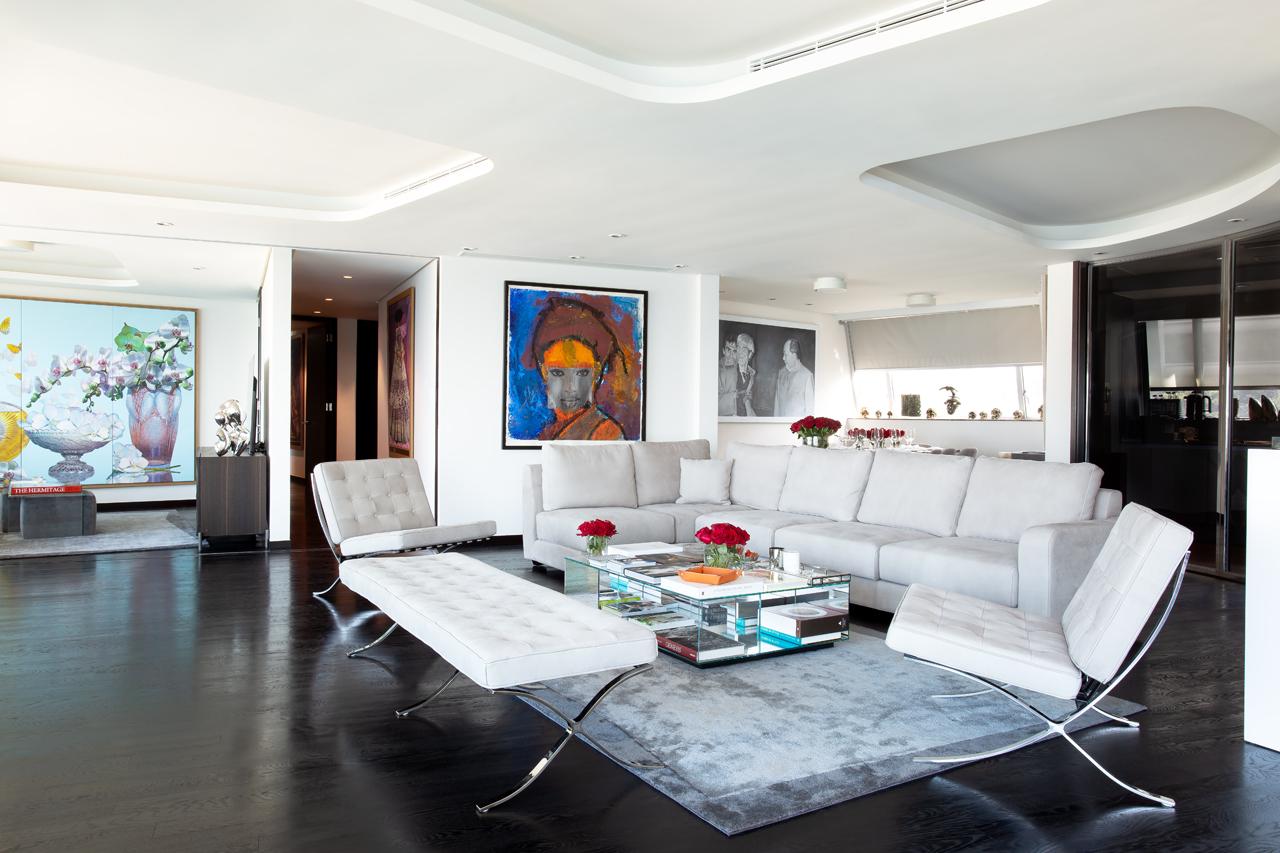 Taking pride of place in the living room are portraits of model Naomi Campbell, painted by Swiss graphic artist Roger Pfund, while a portrait of Mao Zedong and Andy Warhol by Chinese painter Shi Xinning takes the spotlight in the dining room.
See also: An Awe-Inspiring Contemporary Art Collection in a House on the Peak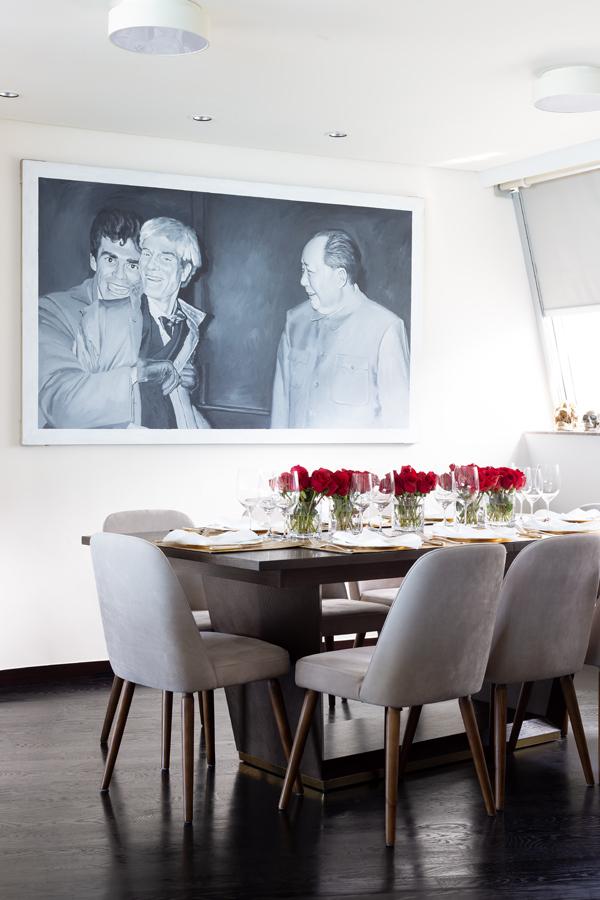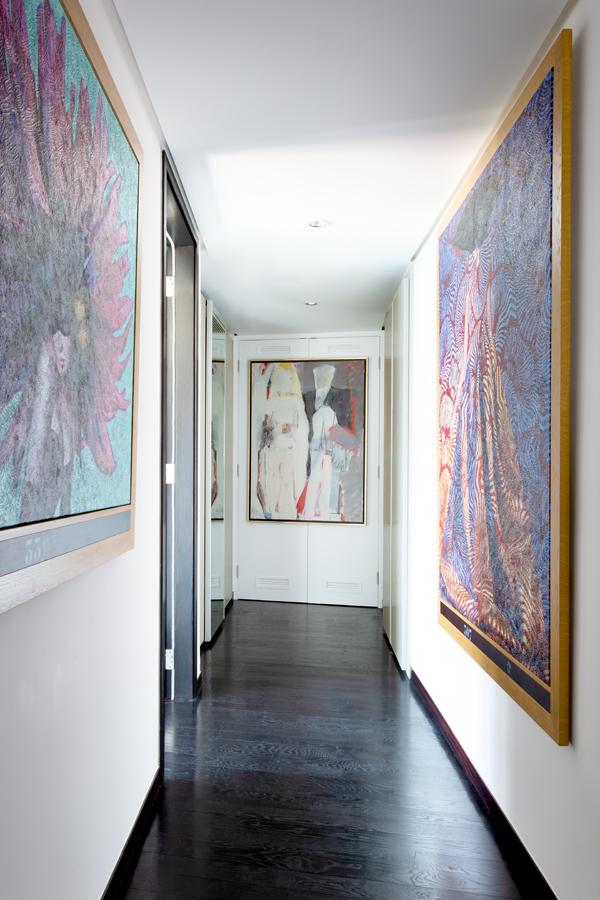 The foyer displays a bronze sculpture of dolls crawling out of a handbag by Indonesian artist Astari Rasyij, while the corridor is dedicated to the colourful textured paintings of French artist Yves Clerc.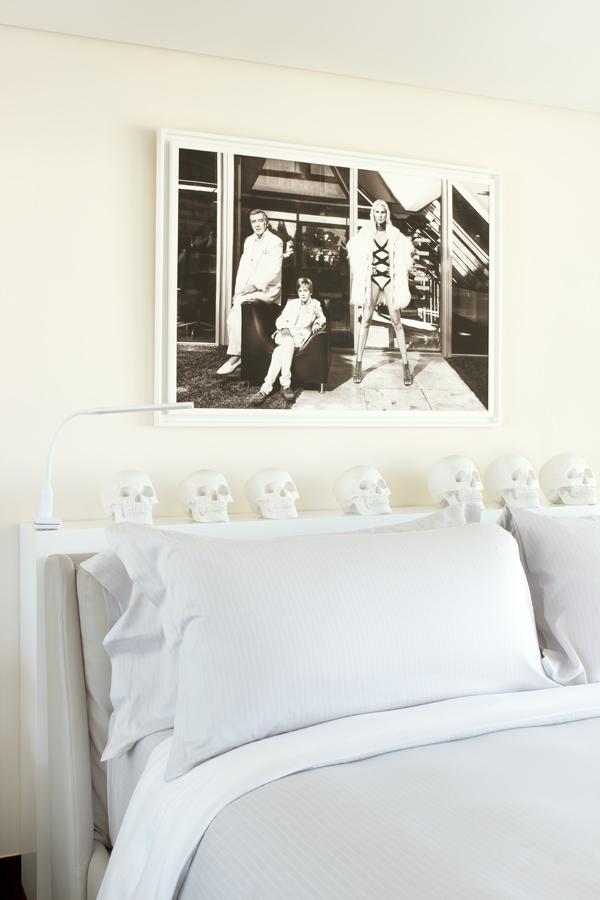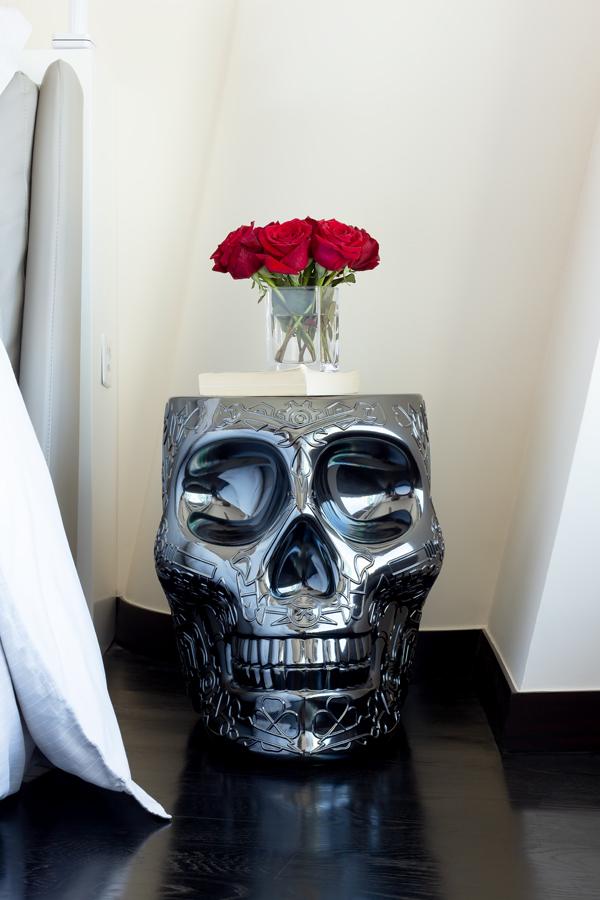 Next to being a place of rest and bonding for the family and their friends, much of the home serves as the couple's personal gallery. I'm not an interior designer, but we follow our instincts. We decorate this home with pieces my husband and I both like, says Corina – the skulls, no doubt, included. It's more about having our art pieces in the spotlight – to put them on display and to give them value. We built this collection with our hearts.
For more home tours and interior inspiration, visit our Homes tag.
A version of this article originally appears in our March 2019 issue, available on newsstands now.
The post In Repulse Bay, an Apartment As Edgy As It is Elegant appeared first on Home Journal.