One thing that this pandemic has taught us all, is that our homes are more important than ever. They are places of security and refuge, and now that they double as workplaces and schools, this is an opportune time to invest in the comforts of our homes.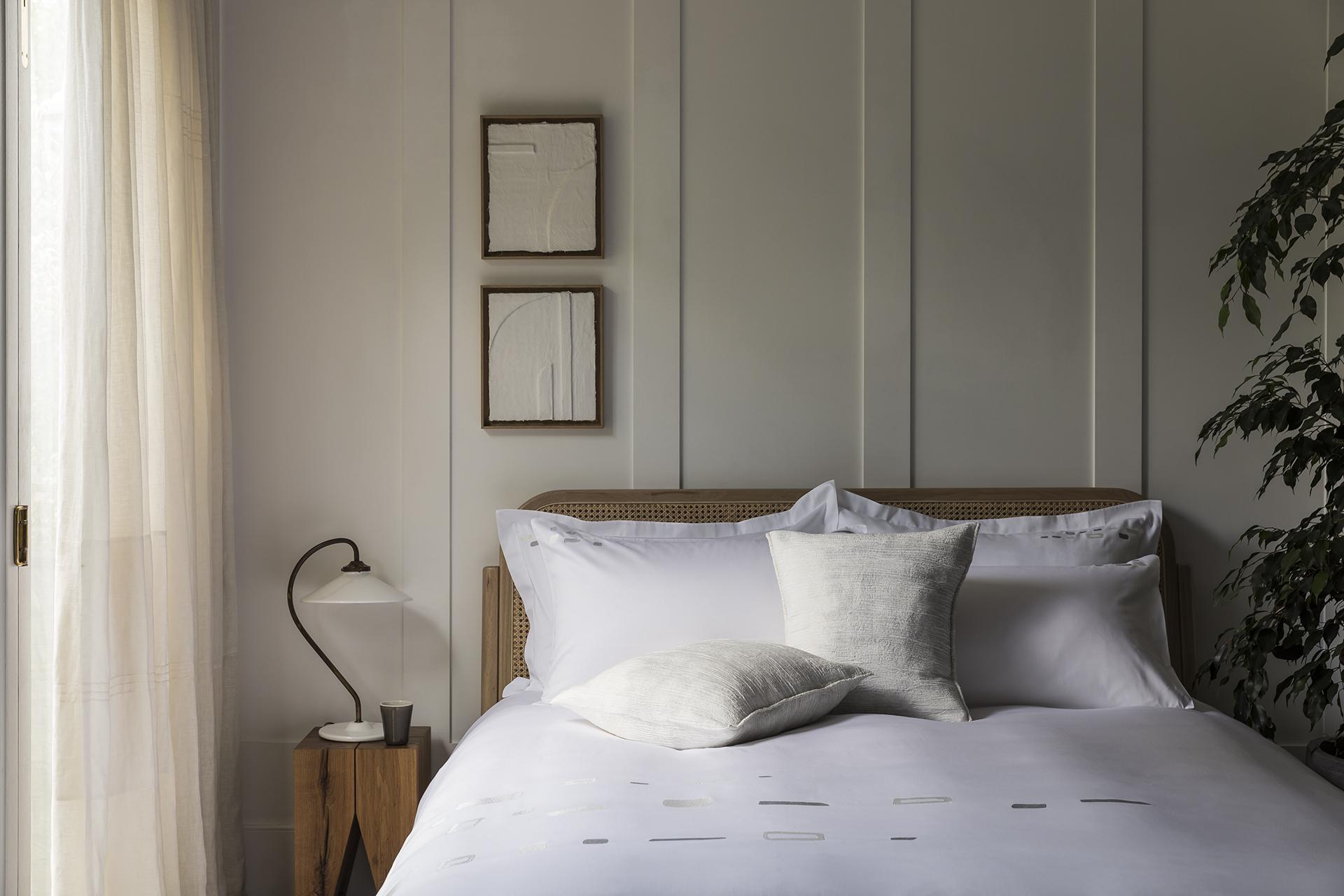 Founded by entrepreneur Adah Chan, the new sustainable homeware company Baea has unveiled its debut collection of organic bed linen, cushion and throws. Looking to the natural world for both design inspiration and materials, the brand is based on the steadfast belief that tranquillity can be achieved by bringing elements of nature indoors.
Since part of being sustainable is making things that last, Baea prioritises the outstanding quality that comes with the skill and tradition of excellent artisanship. To do so, they partner with expert communities in Italy, Portugal, Mexico and the Philippines. The subtle details in Baea's bed linen reflect the grace and simplicity of the environment, with the hand-drawn quality of the embroidery resembling rocks worn by the elements and the erratic array of seed heads on stalks of grass.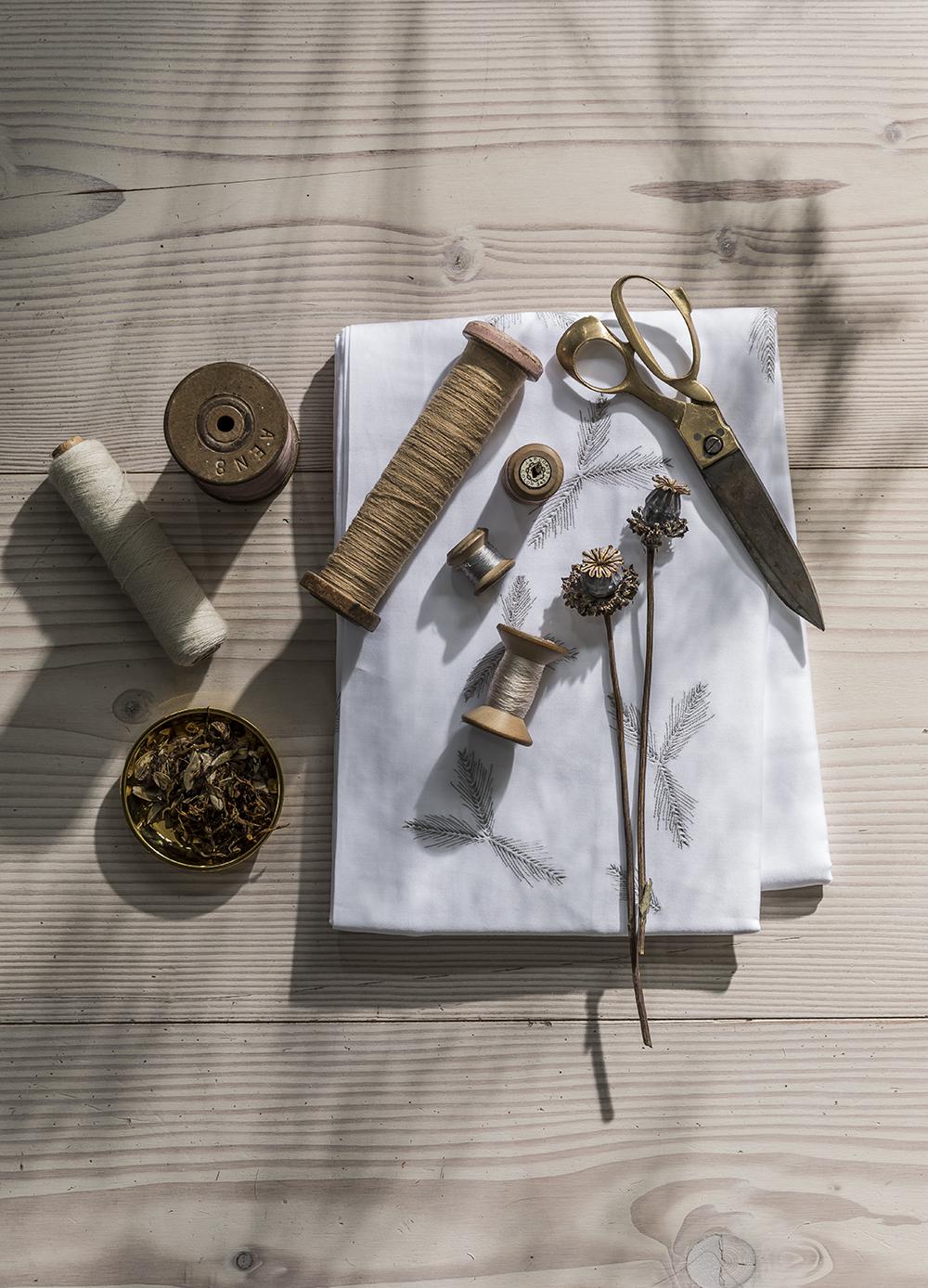 Before setting out to build the homeware line, Adah, who is the third generation of homeware entrepreneurs in her family, has sourced linens for influential global brands including Ralph Lauren Home and established boutiques in Shanghai for leading interior marques, Designers Guild and Christian Fischbacher.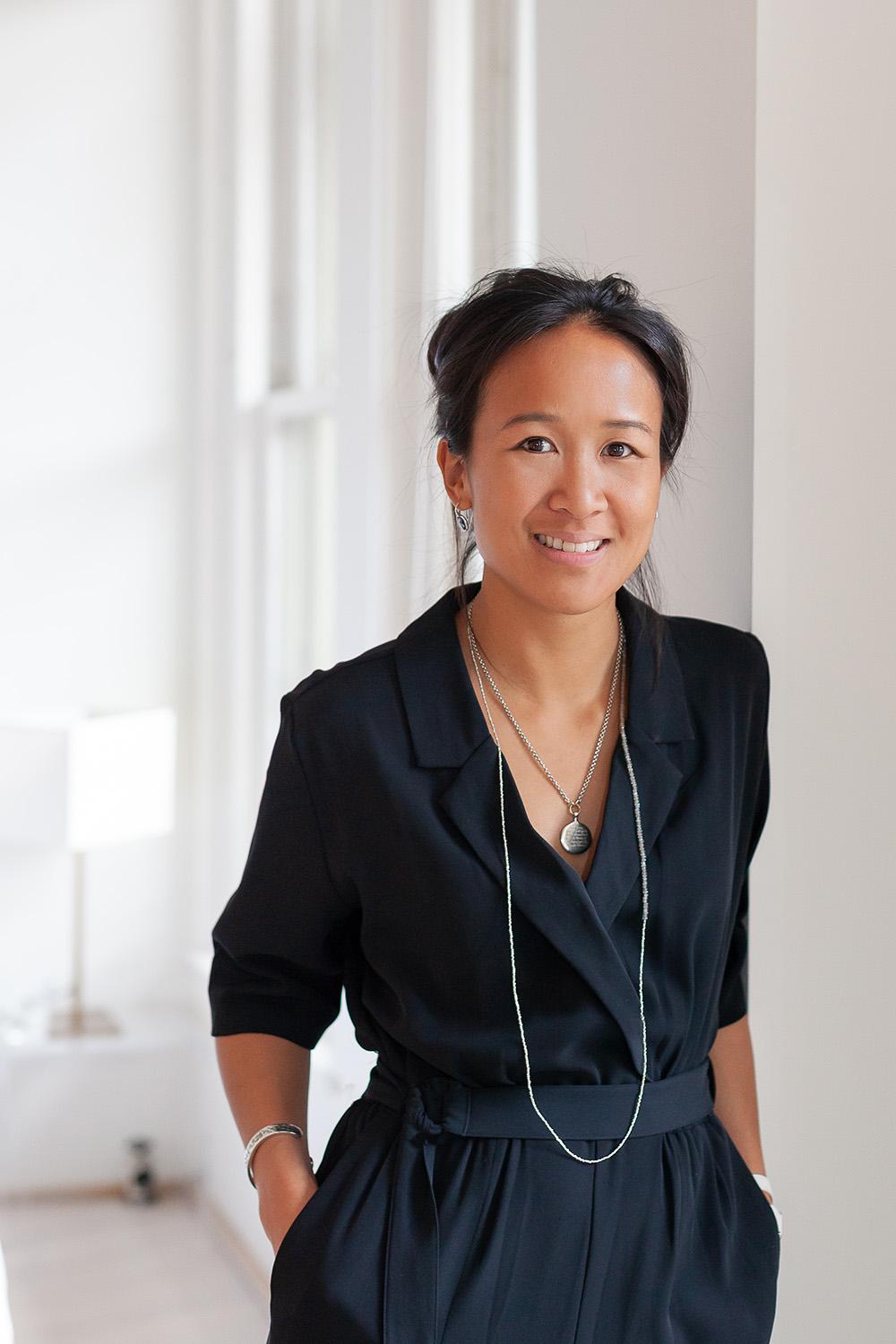 To realise this vision, she partnered with textile designer Catherine Reeves, whose personal values and artistic stimulus are also rooted in the natural world. Adah and Catherine instinctively knew that respect for the planet would be at the heart of their label and that choices like organic cotton and biodegradable packaging were a must-have.
Here, Adah tells us more about her design and inspiration process.
To start, how did the name 'Baea' come to be?
Baea (pronounced bay-a) refers to a natural bay and symbolises the meeting of home and nature. When I was looking for the right name for the brand I started thinking about what home means to me and realised everywhere I've lived has provided a sense of shelter, and — in its own way — influenced who I am. I was lucky enough to grow up in a house situated between two beautiful bays in Hong Kong, which informed this idea of nurturing, comfort and sanctuary.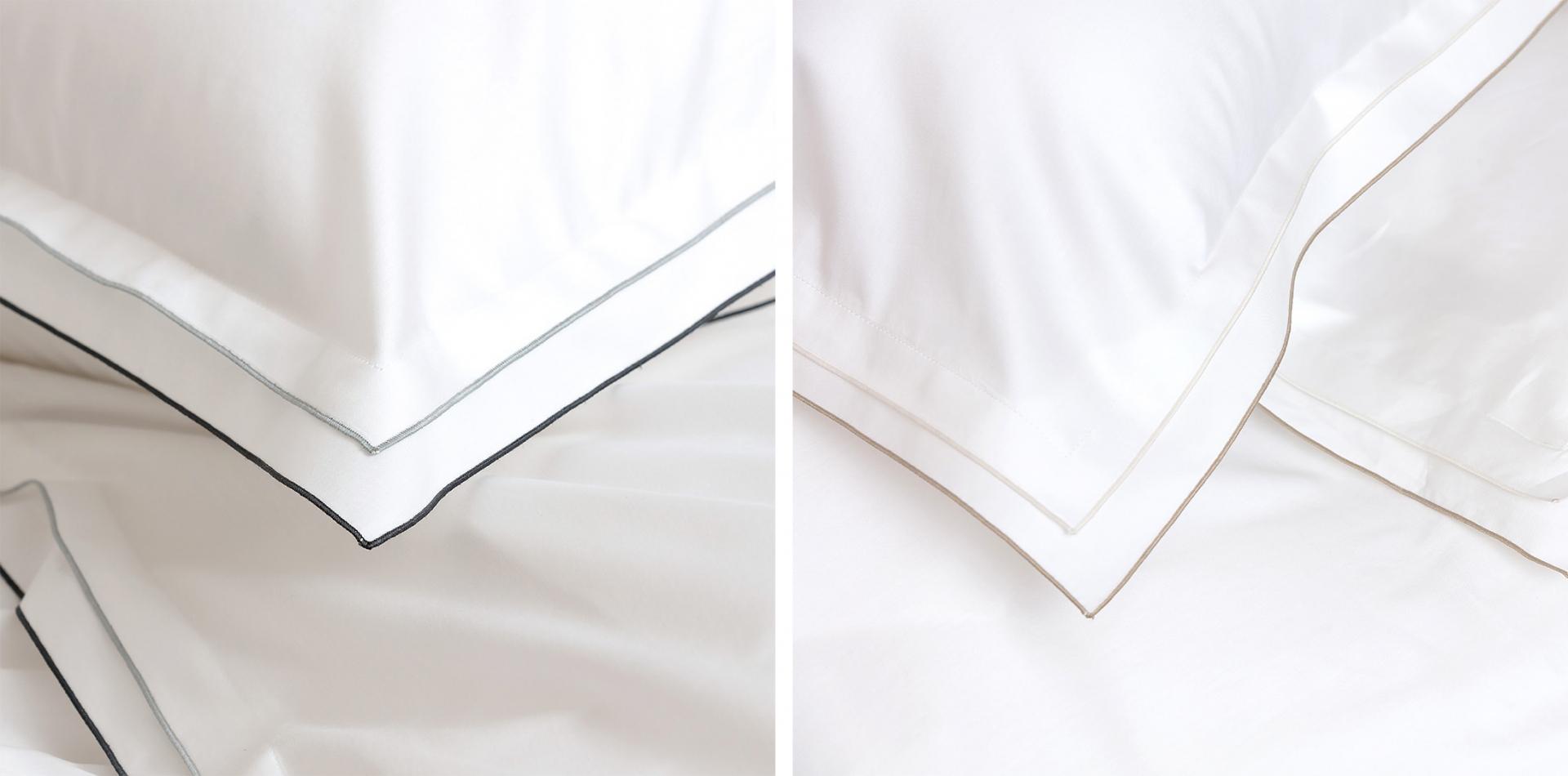 What's the starting point for the debut collection? Why did you choose to release beddings and cushions first?
The bed is perhaps the most important piece of furniture in a home, and it also happens to be a great canvas for designers. Our idea was to create contemporary bedding infused with a pure aesthetic that would bring a strong sense of design and meaning to the bedroom. The bedroom should be a place where we allow ourselves to feel calm and soothed, somewhere we can unwind, reflect and dream in comfort.
To achieve this, all our bedding is made of incredibly soft, organic cotton. Our Essentials range has subtle, modern touches, and our Nature Collection is inspired by natural forms found in the wild. To complement these, we have combined luxurious silk and merino or alpaca wool in a series of hand-felted cushions and throws with a unique, natural texture.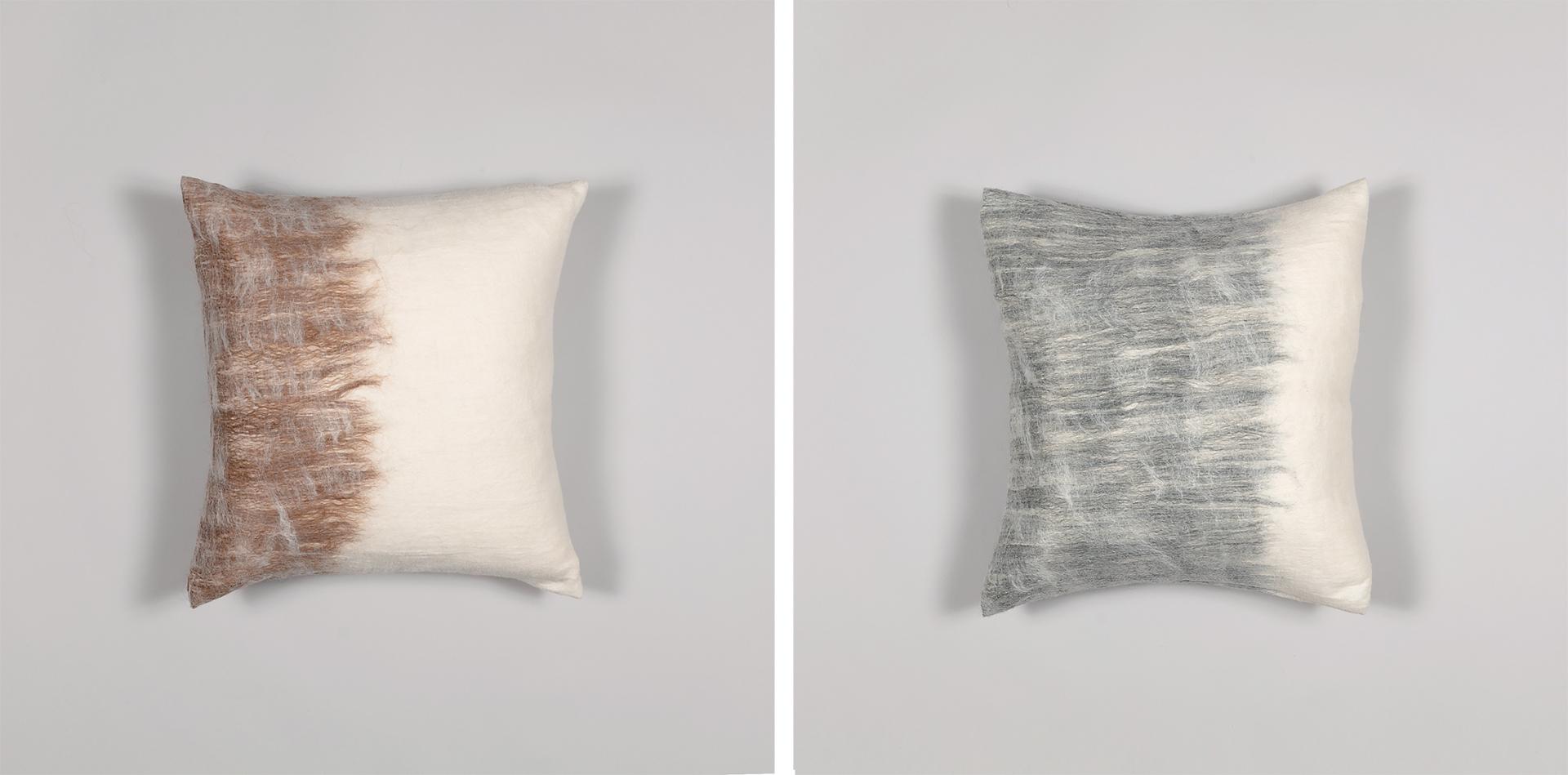 You mentioned that Baea is about your mother's eye for good design and commitment to quality. Can you tell us more about your relationship with your mother and how she has influenced you growing up?
I spent my childhood watching my mother build her retail business, Bed & Bath, into what it is today. I worked alongside her, attending global trade shows, selecting new products and serving in the boutique. Everywhere we travelled, we'd be looking out for exceptional products, and having fun doing it! I remember going to Morocco with her on a family holiday in the mid-'90s and coming back with four incredible handmade rugs for the shop. Her passion for seeking out quality craftsmanship has definitely been handed down to me.
I knew early on that I wanted to start a business like hers, but I didn't imagine it would be quite so close to home! My mother gave me complete freedom growing up and never steered me in a fixed direction, nonetheless, some values are deeply ingrained. For as long as I can remember, I have known that I want to make quality products that tell a story. I have always wanted to turn unique designs into reality.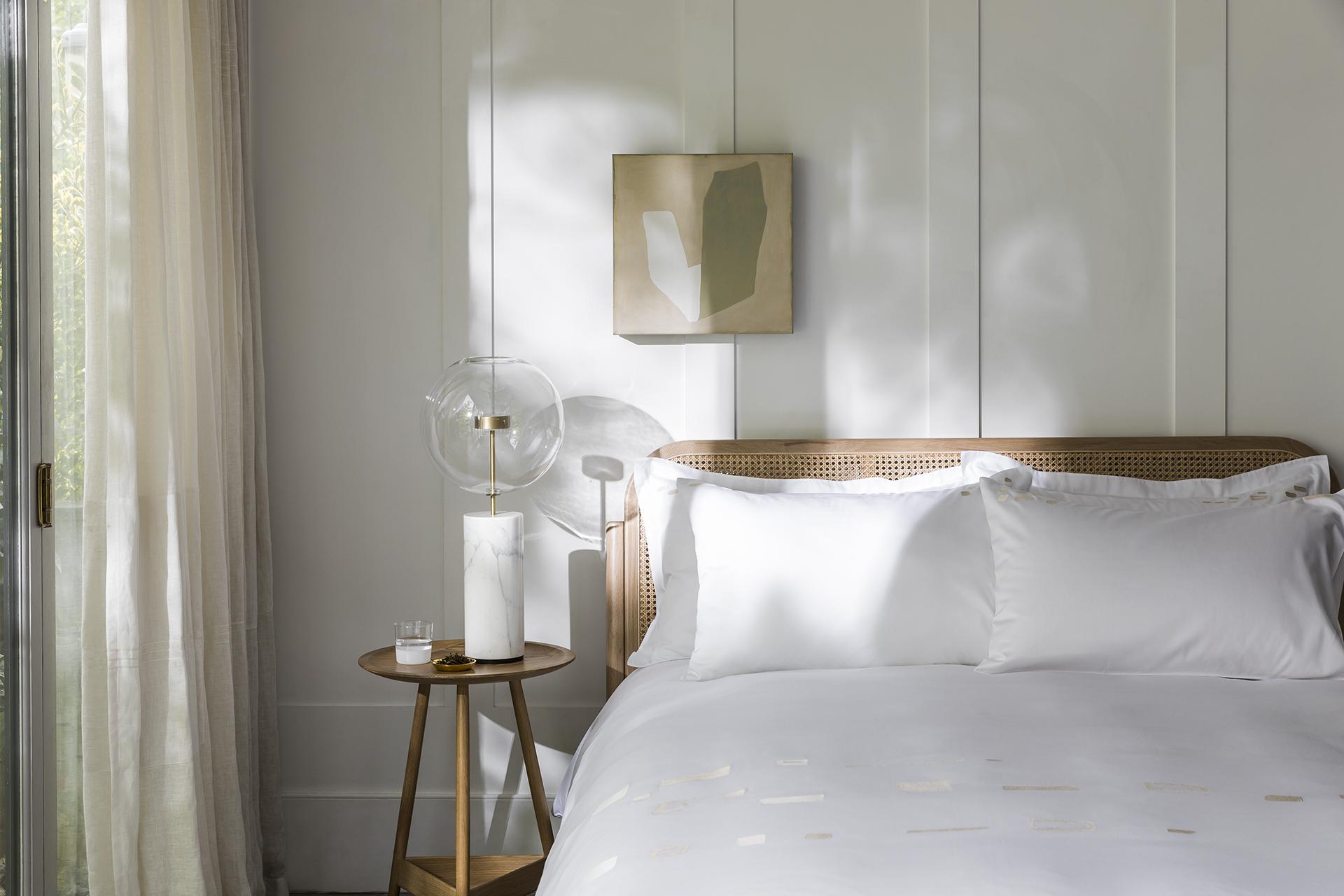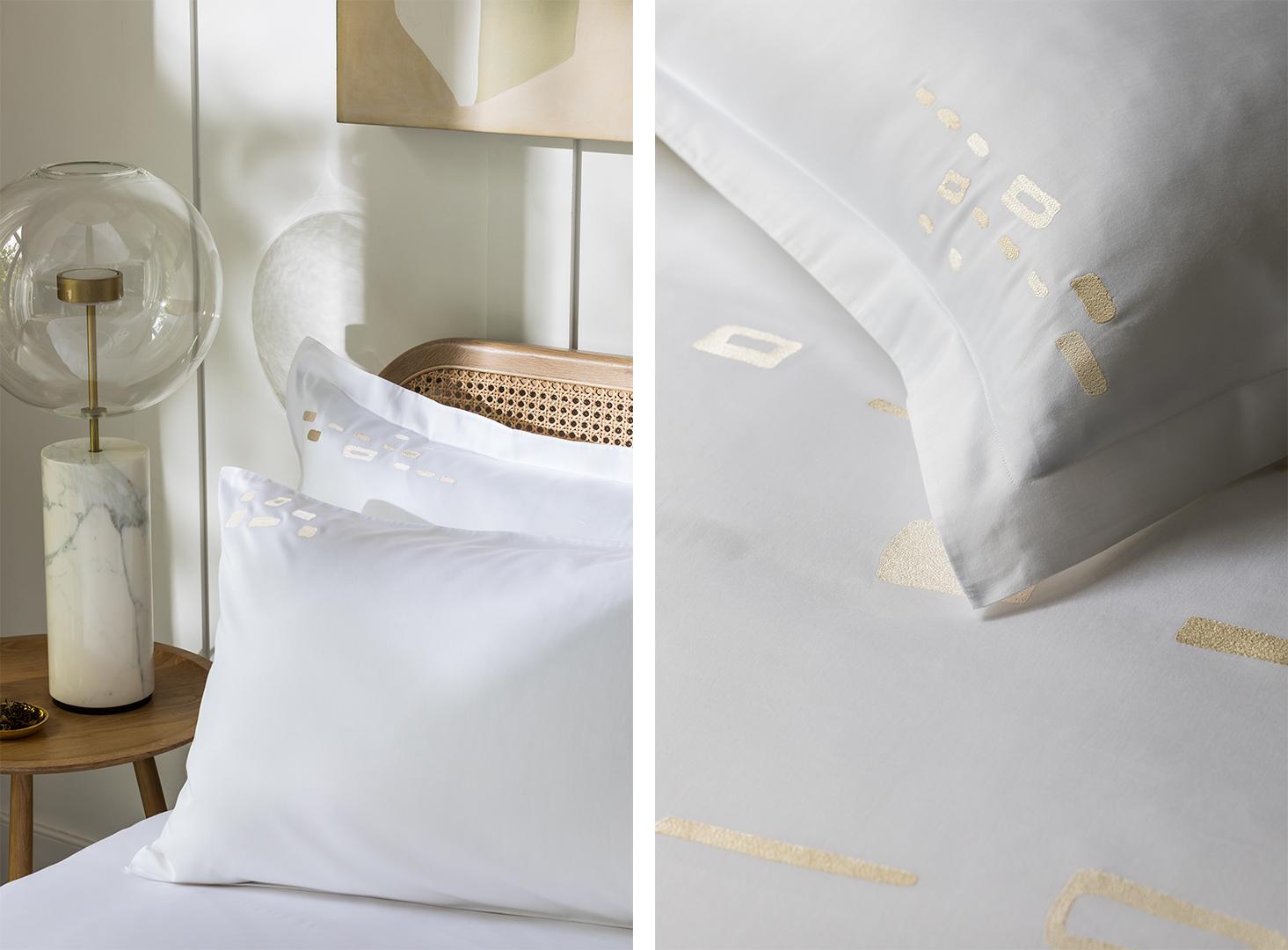 Are there any other inspirations you have drawn on in the process of setting up Baea?
Inspiration from the natural world is central to Baea's design ethos of 'Let Nature In'. This goes hand-in-hand with our spirit of sustainability. We believe that bringing nature into the home through design creates both a sense of calm and a reminder of the importance of caring for our environment.
Traditional bedding tends to be quite symmetrical, but the natural world suggested something different, so we took a chance and created details that move organically — asymmetrically — across the bedding. When we looked at rocks, for example, we were inspired by the way they occur in the landscape. In the designs inspired by grasses, it was the minutia — the infinite subtle differences — that informed the variations in the embroidery on the finished product.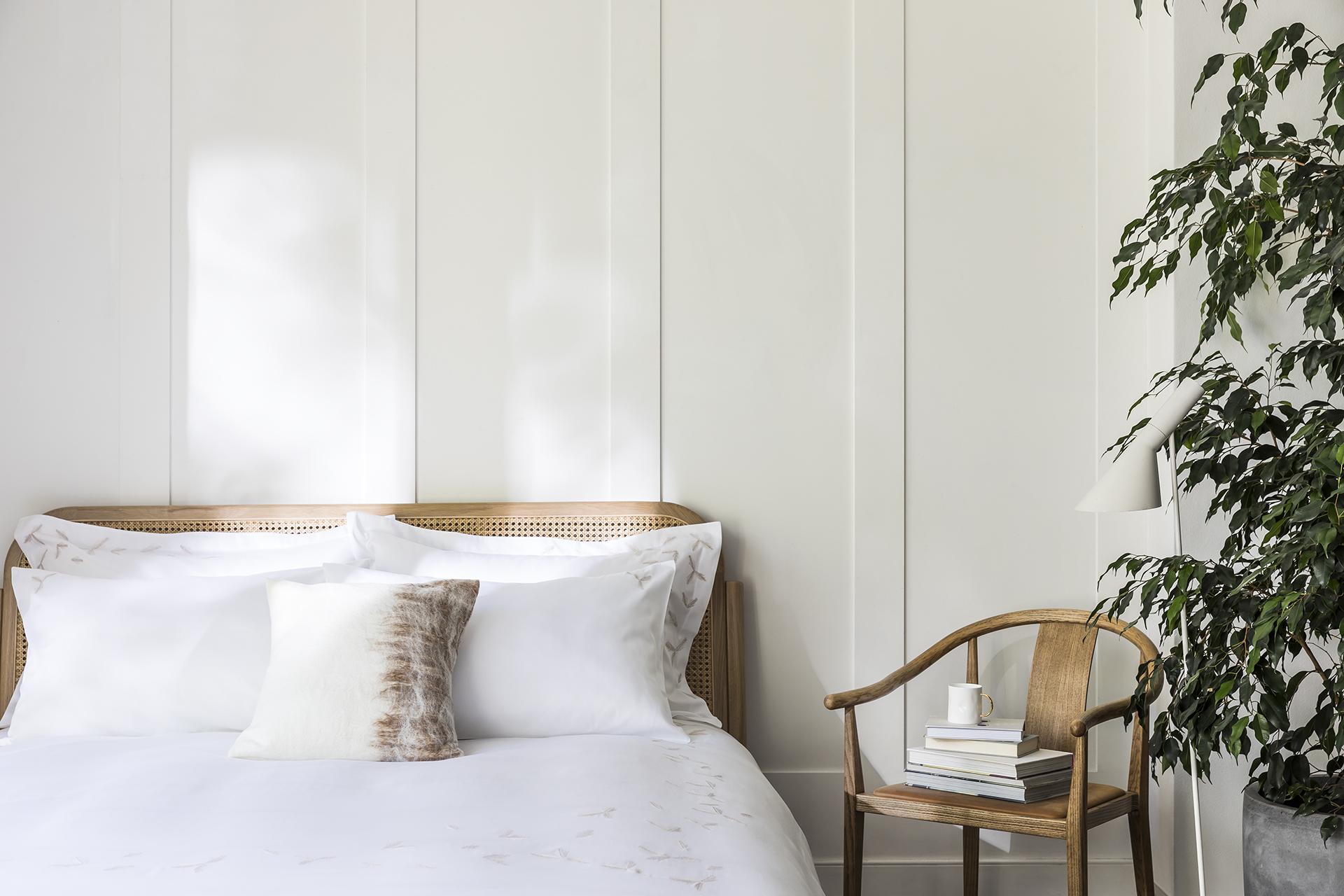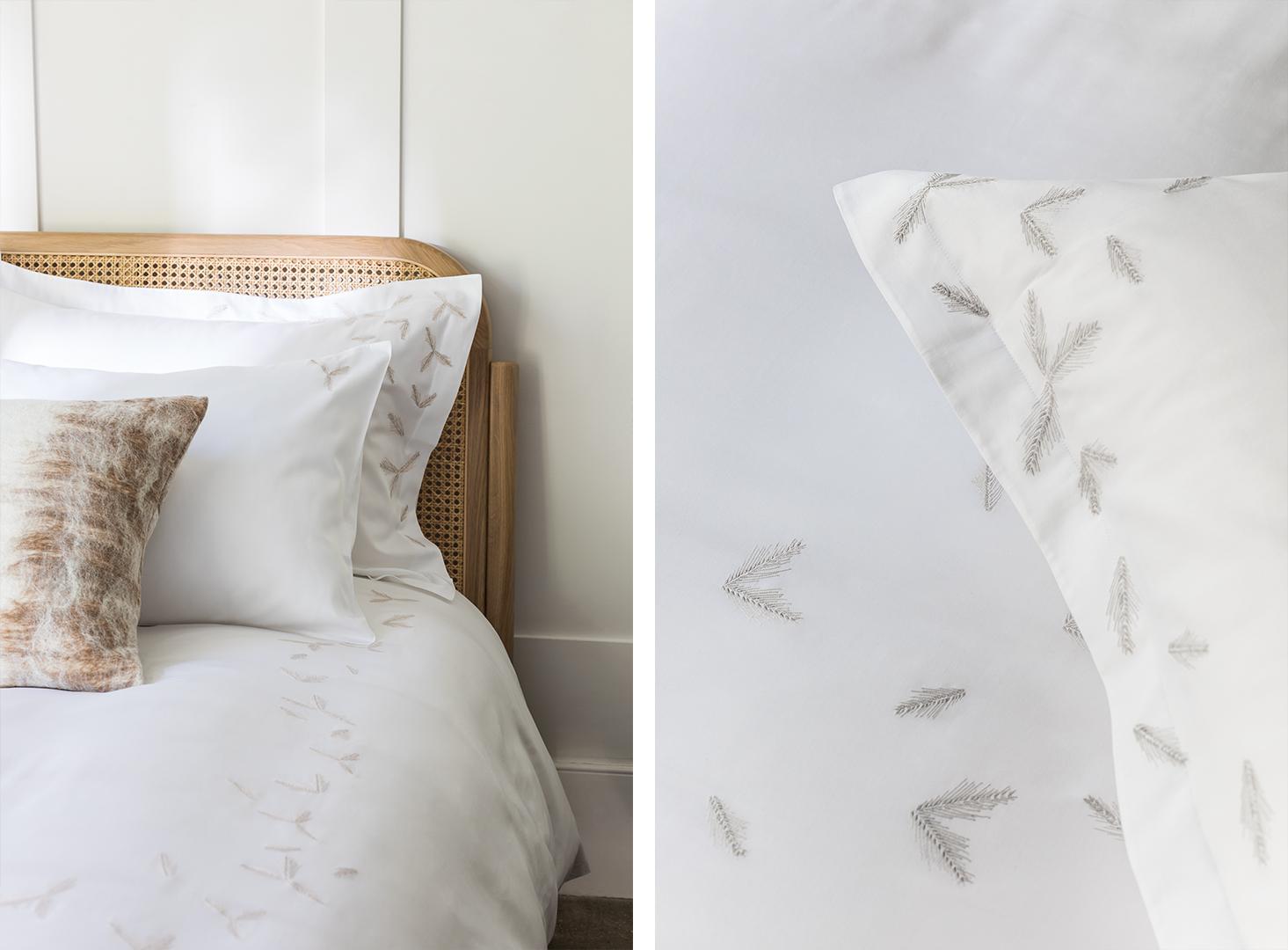 Can you tell us more about your partnership with textile designer Catherine Reeves? Have you worked together before?
In 2017, I met British textile designer Catherine Reeves through a friend. We connected over a shared desire to create something new and decided to work together. Catherine spent her first year working alongside me and our team at Bed & Bath during a pivotal time when the boutique was undergoing a complete renovation and branding update. We built up a tremendous rapport, and it was a great way to get to know each other and discover we share many of the same tastes and values.
The following summer, we dived into Baea. Catherine and I spent many weeks recalling times spent outdoors, delving deep into the inspiration we've both found there. We shared hundreds of images, created mood boards, researched textiles and travelled together to speak with artisans. From this wealth of material, we decided on a few natural forms that lent themselves to the kind of modern yet evocative design motifs we had in mind.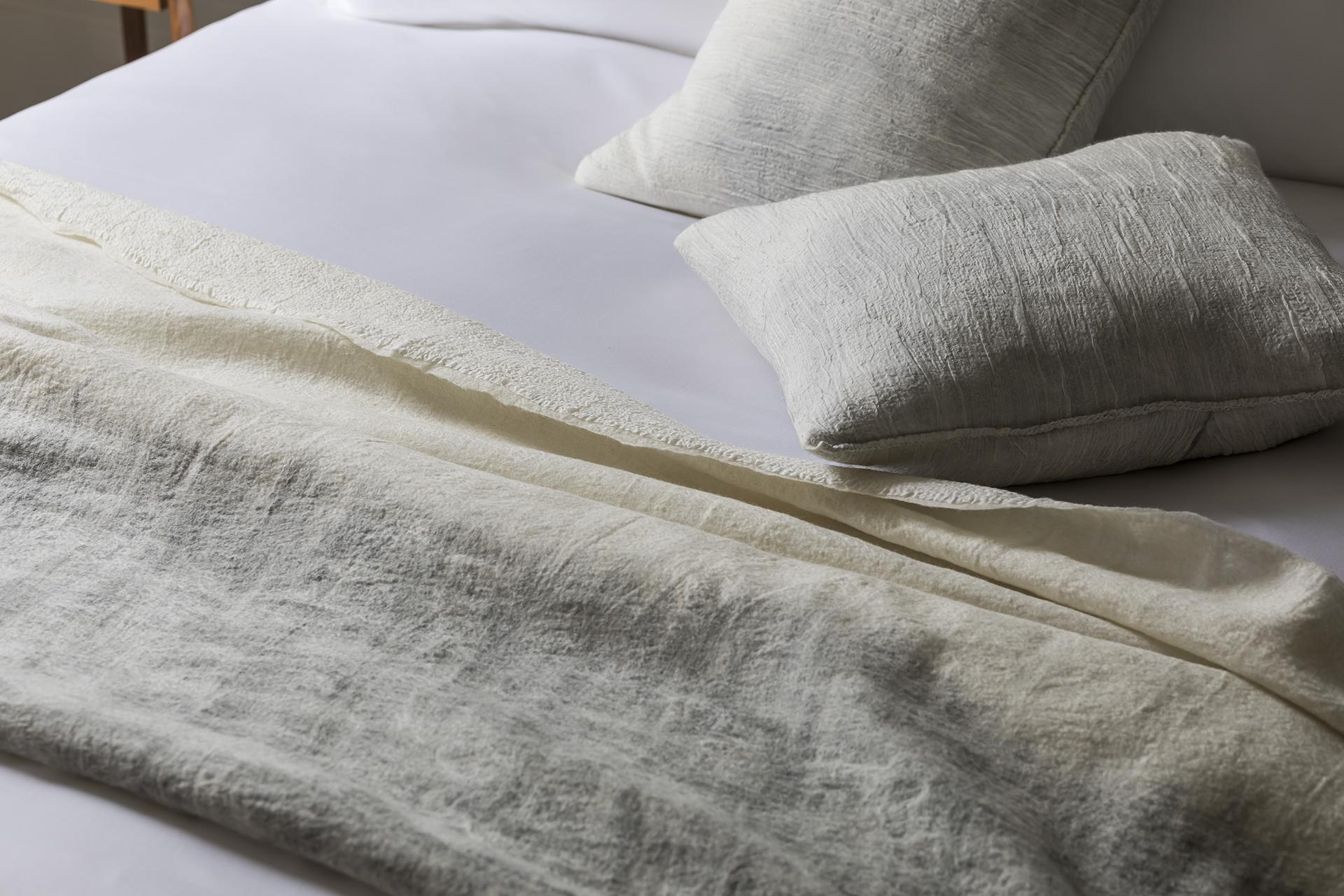 Why the focus on sustainable homeware?
I believe we all have an obligation to think about how every decision we make may affect the planet.
On a personal level, sustainability has always been about longevity. I come from a family with decades of experience in textiles and homewares, and for both my mother and grandfather making things to last was of the utmost importance. This was long before anyone thought about this in terms of sustainability. It was just common sense.
For a new brand, it's been very rewarding to transform this expertise into creating products that last with positive choices of materials and methods of production.
Baea was founded on a clear vision, but we still have plenty to learn. Fortunately, we're working with a wonderful community of makers and designers who think about sustainability every day. We're looking further afield too, exploring how artists, architects, craftspeople and creatives, in general, respond to this issue. Our hope is to make Baea a recognised authority on sustainable home textiles.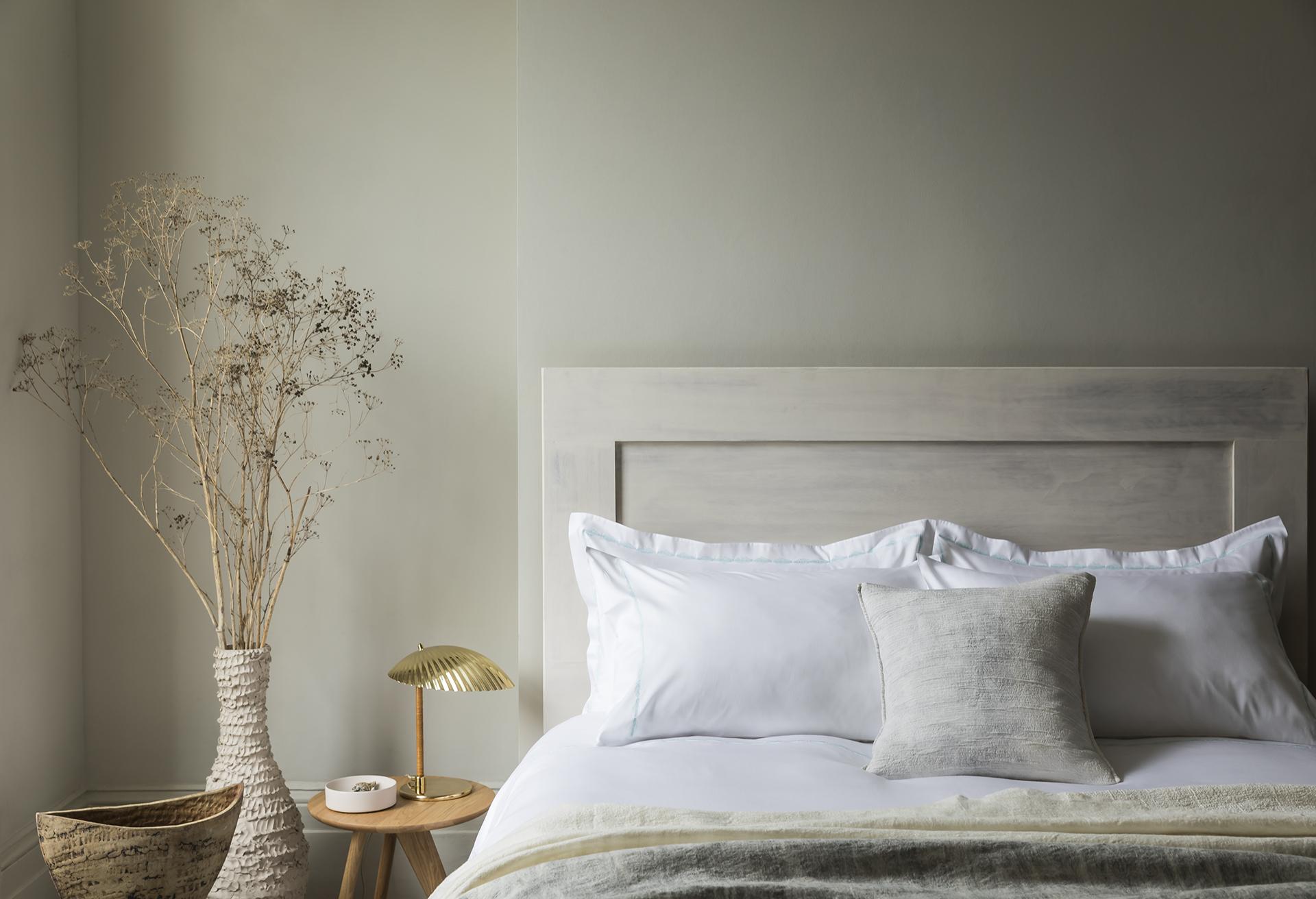 How has the COVID-19 pandemic affected your workflow?
From the beginning, we've worked with the concept of Let Nature In. So at a time when many of us are reassessing our relationships with nature and our interior spaces — and thinking more deeply about how they integrate — it's been really meaningful to be able to take time to engage with our community.
Being a global team, we're quite accustomed to working long distance. However, one thing that's definitely slower is working on the design on screens. Under the current circumstances, it's taking a lot longer to get hold of sample swatches and things like that, and fine-tuning techniques and designs remotely can present challenges.
Luckily, Catherine and I were able to visit our makers together last year and we have built up a great working relationship with them. And as Baea's collections are intended to be timeless, we don't feel any pressure to launch our second collection.
Why the decision to go ahead with the launch in these uncertain times?
I am fortunate on a personal level not to be severely affected by this tragedy and have come to see it as a good time to launch because we've been forced to slow down. There's been less noise and more opportunity for real conversations, albeit on screens. I think if the world were moving at its normal pace, as a smaller, younger brand — and being a bit of an impatient person — I might have felt anxious and rushed certain decisions.
How do you motivate yourself to keep going when times seem bleak?
I think the best way for me to stay motivated is to remember why we started Baea in the first place and the goals we laid out for the brand. I really enjoy what I do: studying natural forms, working with makers to bring our designs to life, and communicating with our growing audience. That is what excites me.
Clearly some setbacks are inevitable and just another part of the learning process, but I think it's important to be honest when things seem bleak. I feel really comfortable with everyone on our team and their support is invaluable. When things don't work, we discuss and problem-solve openly together.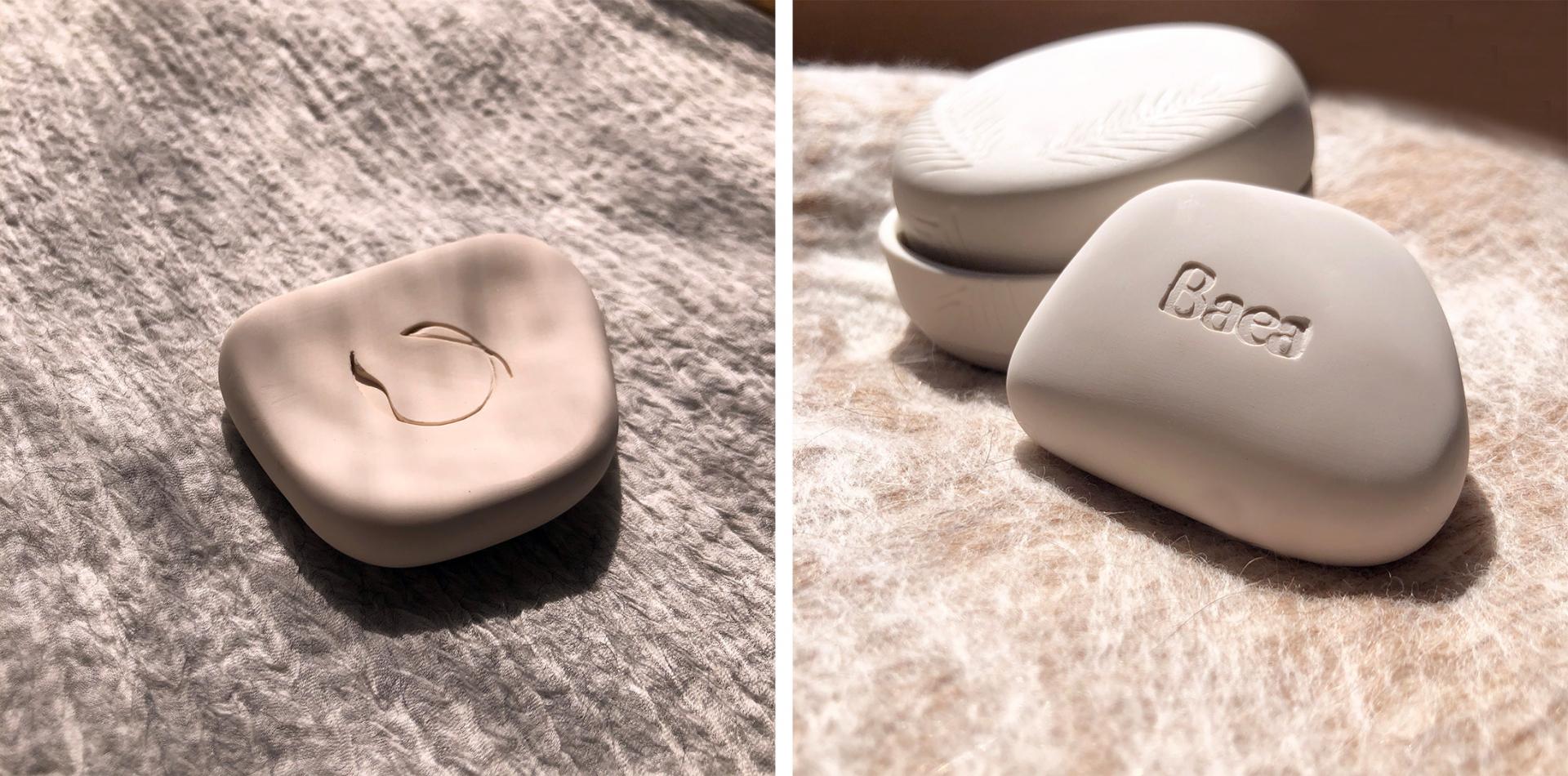 What are you working on at the moment and what's next for you and Baea?
We are currently working on our next collection and also experimenting with natural dyes. This summer we'll launch an online Journal, which we're all very enthusiastic about at Baea. It's an avenue for us to continue telling our story, and to share our inspiration and conversations with the growing community of makers and designers who have the same passion for the natural world.
As well as connecting with our customers, we've had great feedback from interior designers in Hong Kong and worldwide whom we're starting to collaborate with. We love working with designers and customers looking for sustainable wares and it's great seeing how different spaces incorporate Baea into their aesthetic, and bring inspiration from nature into contemporary settings. Seeing our products in people's homes is a very strong motivation as we continue to take the brand forward.