We've rounded the corner to Art Month, and as the city gears up for the fairs, shows and fringe festivities lined up in the spirit of celebrating culture, we've gathered some of the city's top minds to lend their two cents on art, collecting, and displaying them at home.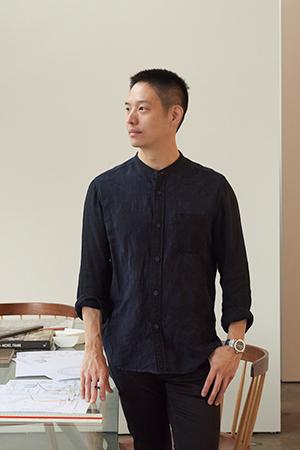 Robert Cheng would known more than a thing or two on working with spaces dedicated to visual art. The architect and interior designer – who previously apprenticed for Calvin Tsao at Tsao & McKown Architects in New York, then later worked at Atelier Jean Nouvel in Paris – is the founder of Brewin Design Office, which has worked on art-related projects that include National Gallery Singapore's 'Minimalism' exhibition and, more recently, the redesign of their Rotunda Gallery, turning it into the new Gallery Library & Archives. The studio, based in Singapore and Hong Kong, has also designed luxury residences for art-collecting clients.
Among their recent projects is a 4,200sqft apartment at the exclusive Keraton Residences in Jakarta, a three-bedroom unit designed from scratch – the open floor plan was bare of structural, electrical as well as plumbing design, providing the opportunity for the designer to take full control of the spatial planning, on top of the overall look.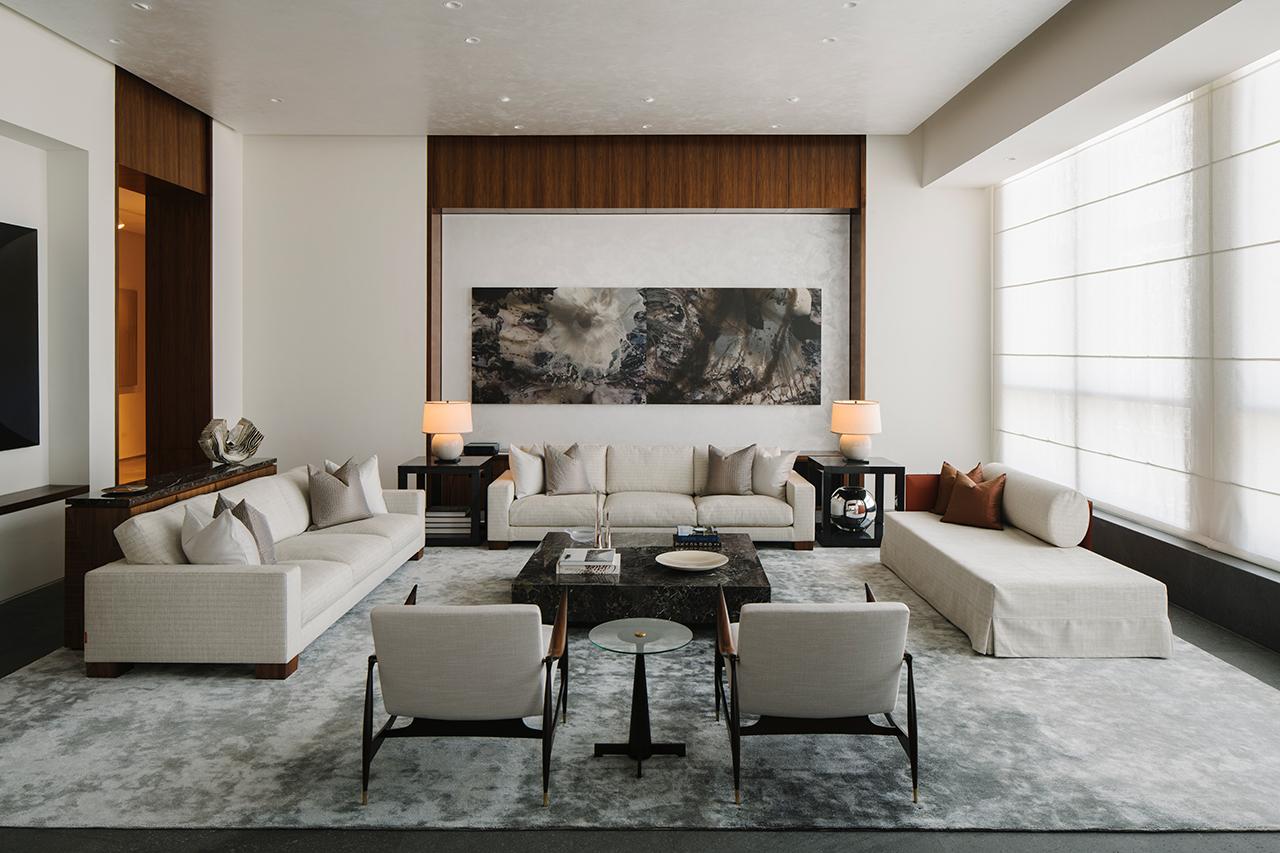 A large-scale resin piece by Indonesian artist Arin Dwihartanto Sunaryo anchors the living area, in the Keraton Residences apartment designed by Brewin Design Office
Meeting the homeowner's requirements for spaces to showcase his art collection, Cheng and his team designed an elegant abode composed of communal and private areas with dedicated niches and corners for art pieces, connected by corridors that likewise serve as gallery walls.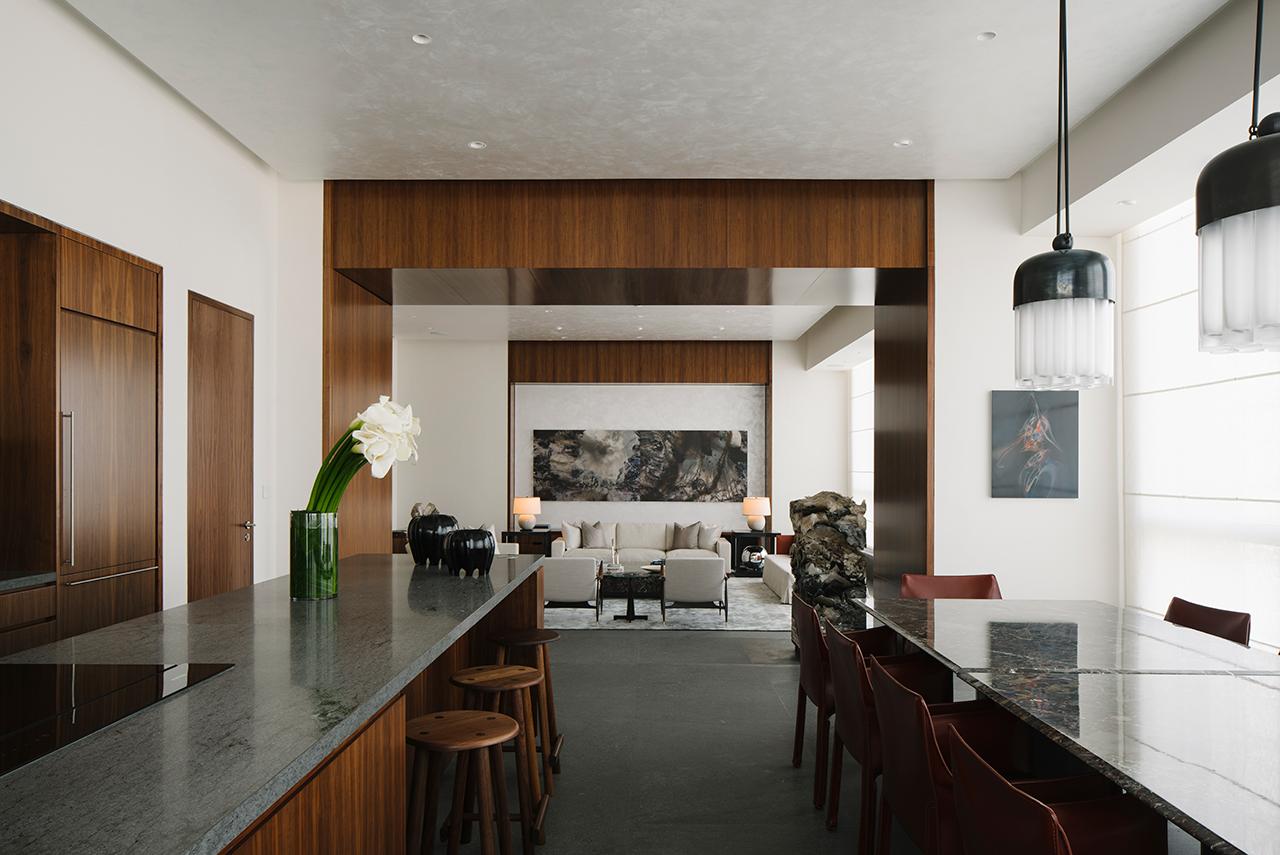 We designed this long space that offers a bit of a breather before the rest of the apartment – almost an extension to the lift lobby," describes Cheng. It connects the living and the dining areas to a family room. The importance of this corridor is that it's the first space you would see, and it's a space you would continue to change the artworks on. So it really should be acting as a gallery space."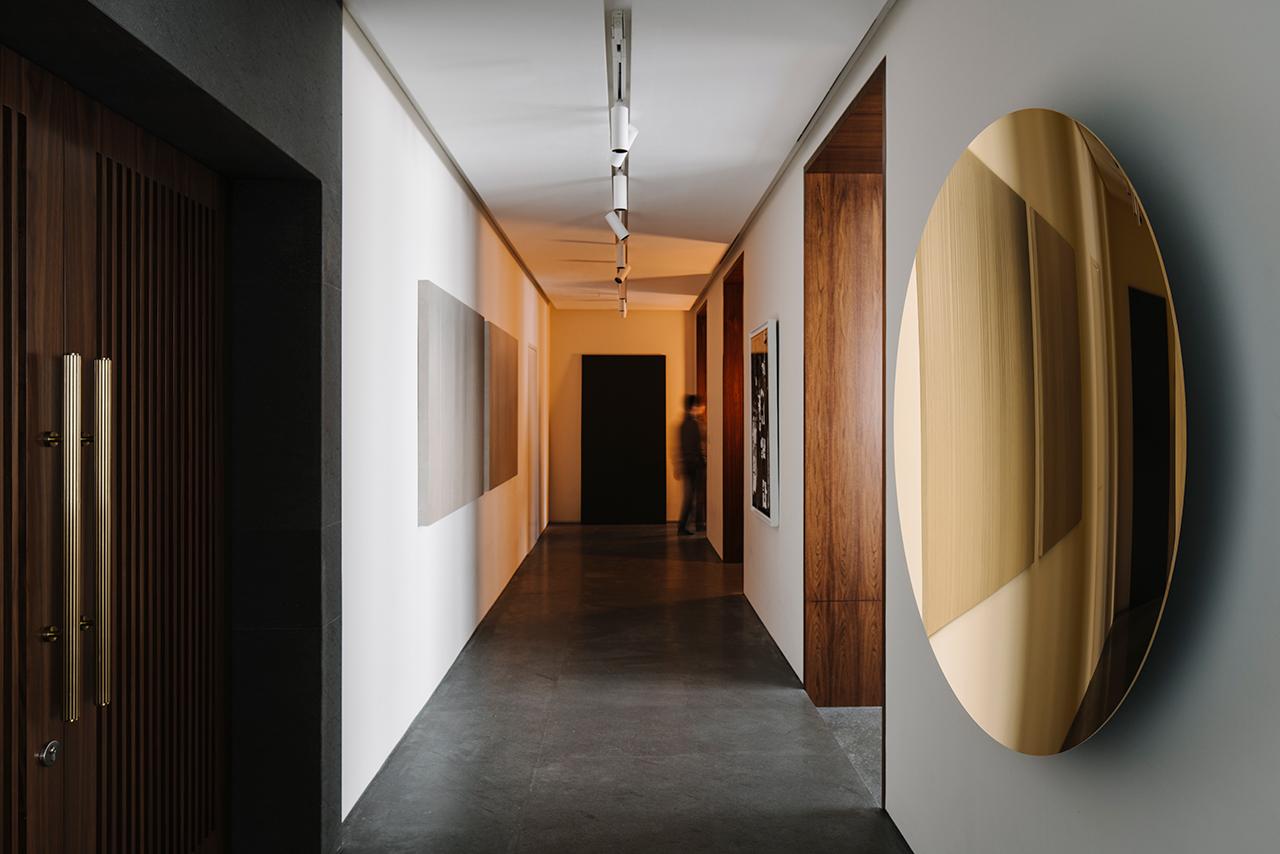 The gallery-like corridor at the entrance of the apartment, featuring a dish by Anish Kapoor right upon entry
Luxurious in material and restrained in palette, with slate greys and mahogany accents for a neutral environment that cede to the art pieces, the abode features numerous depressions, niches and corners thoughtfully designed to showcase two dimensional and sculptural art pieces.
Among these design elements, what can art-collecting homeowners take away when it comes to displaying their pieces around the home? Cheng shares some key considerations with Home Journal.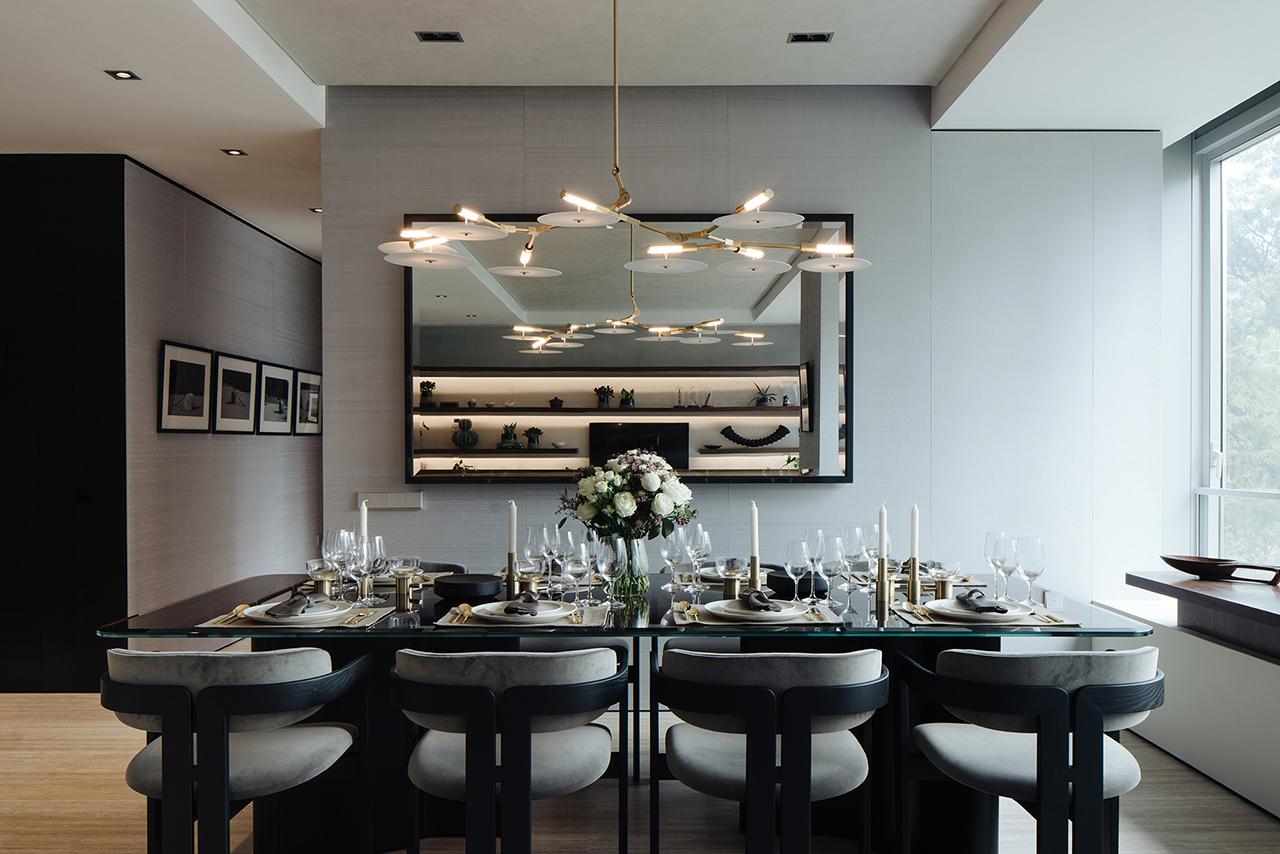 This BDO-designed unit at Angullia Park Residences in Singapore features a corridor dedicated to framed black and white pieces Consider how you collect
There are two types of art collectors, says Cheng: those whose entire home is a gallery space, where little to no breathing room exists between art pieces, and every other direction features a work on display.
And then there is the homeowner that carefully selects the size and colour of the art they choose to display, then create room for it, often allowing a large border space as breathing room for the piece.
So you'd have these two very different approaches in collecting and styling your home, and they both work. What I find endearing is when the owner has a logic and a strategy or philosophy behind why he puts work where he does," says Cheng. You have an owner that really knows why he's doing what he's doing. There's no right or wrong – it's about how confident he is, and how true he is to his decision."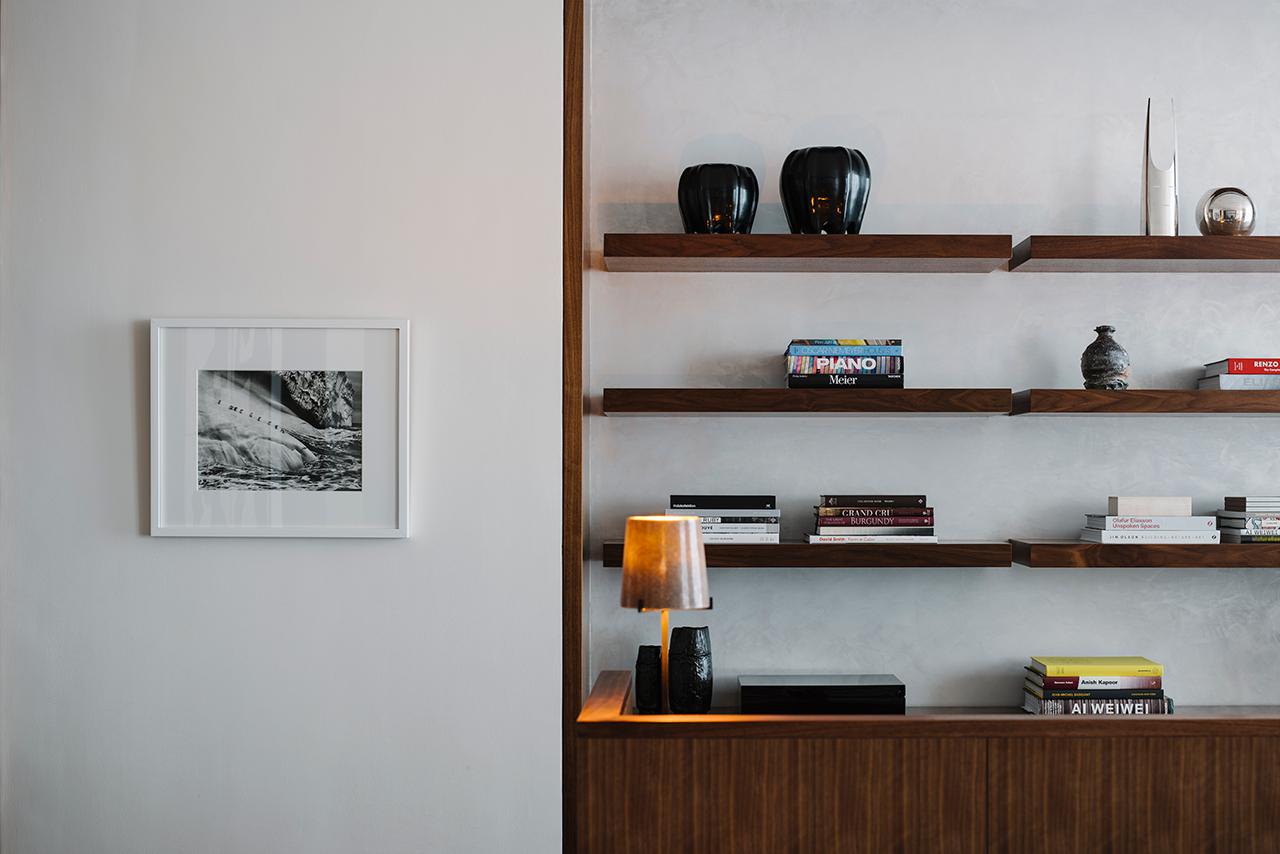 Consider your space
Cheng shares that as a collector, he leans more towards the second type – and this informs how he displays art at home.
Depending on how you juxtapose the pieces, and how you locate and pair them, the space begins to speak to the pieces," says Cheng. You're building an opportunity for the space to be enriched because of the pieces you put there, and vice versa, the pieces become more powerful because there's a prolonged journey before you see it – there's a wall large enough for the piece."
Filling walls with art or dedicating space for the art to breathe comes down to intention. If you want to emphasise a work's length or height, for example, you can place it in a low-ceiling space. You're playing with the idea that the interior space becomes instrumental for your artwork."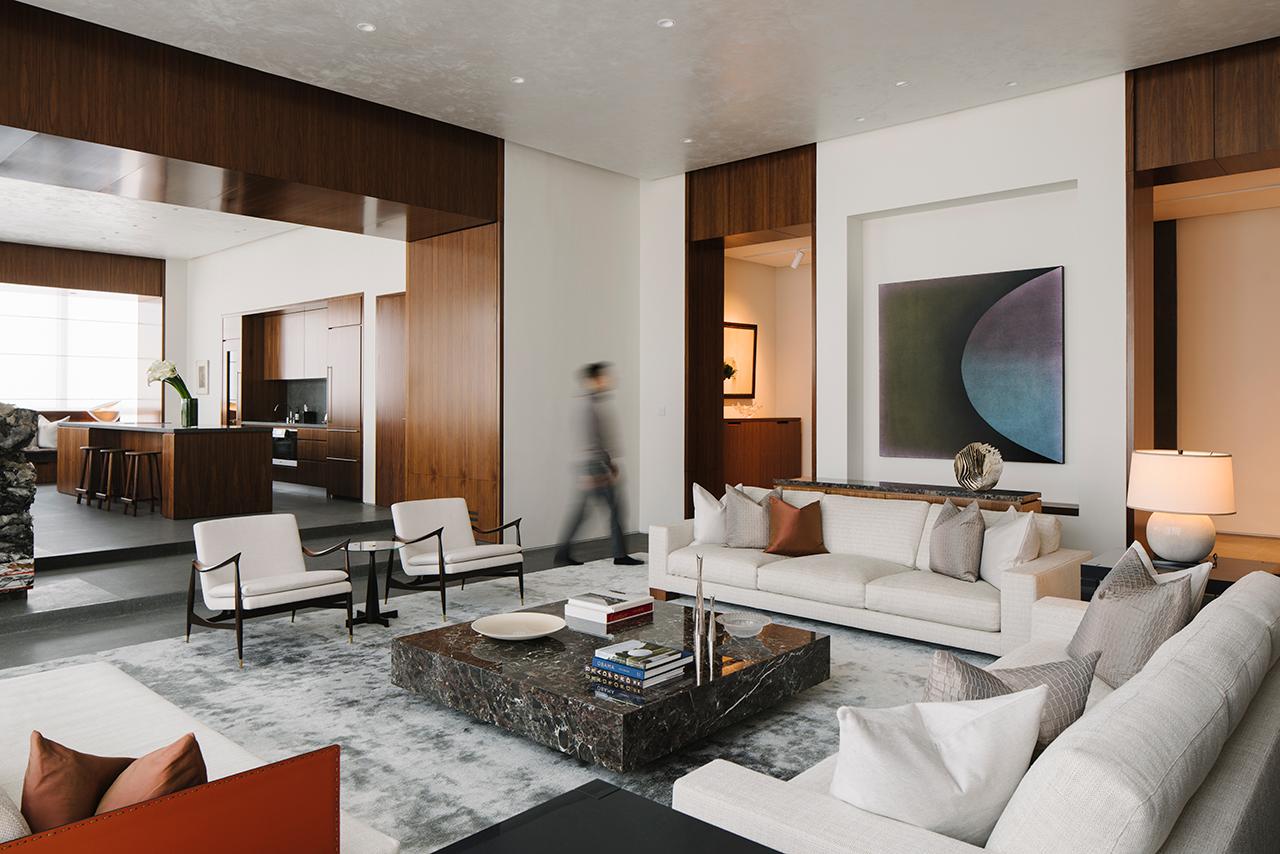 Depressions in the walls create a frame for works of art to be displayed Consider lighting (and getting a lighting consultant)
Where one's collecting style and spatial considerations are more about preference, lighting the artwork you choose to display involves more science. There's definitely a right and a wrong way of lighting art," says Cheng.
For paper works, avoid too-bright rooms, for example. You don't always need a spot light, or a flood light.
Lighting could also be cultural. Says Cheng, In Japan – if you go to Kyoto – you would have people with antique art on a wall and the entire room dimly lit, as opposed to a massive spot light on the work in itself. Then you walk right up to the work, and it forces you to have a very different kind of confrontation with it."
Cheng cites Hervé Descottes, founder of lighting design firm L'Observatoire International in New York, who worked on illuminating displays of Anish Kapoor dishes. Knowing people would stand in front one of the reflective dishes, for example, Descottes directed the lighting not on the art piece itself, but on where the viewers would stand. Because when you light the people, they see themselves on the reflection on the dish," Cheng explains.
A second dish, this time with a matte finish and an imperceptible depth, was lit from behind – so when you walked up, the cavity of the dish would appear even darker."
I think that with every art piece, and with every artist, it's very much about understanding the space it's going to be in and how you want it to work for the viewer, and then you light that," says Cheng. And so I would advise most people who hire interior designers that they should hire lighting consultants, as well."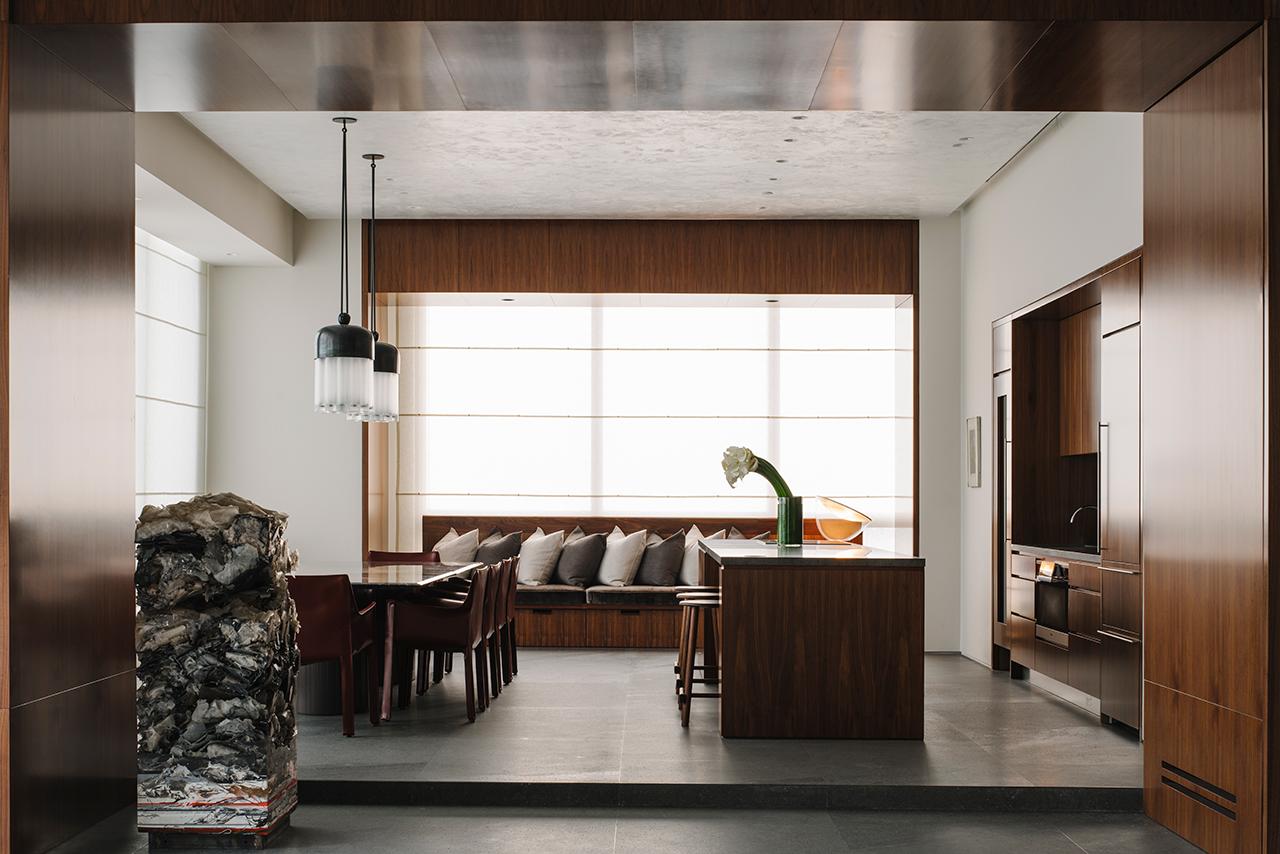 A sculpture by Indonesian artist Arin Dwihartanto Sunaryo, made of resin, parks itself on one of the steps leading from the living to the dining area at the Keraton apartment Consider framing – both ways
When it comes to art, a good ol' frame couldn't hurt – whether it's a four-sided border, a dedicated wall space, or even a spot or corner in the home.
For example, Cheng describes one of the pieces in the Keraton apartment owner's art collection: a sculpture by Indonesian artist Arin Dwihartanto Sunaryo, made of resin left over from the resin block on the living area wall.
To display this, Cheng's team considered placing it in a 'portal' area – a slightly lower level of flooring that transitioned between the living and the dining rooms. Frames sometimes frame artworks, and sometimes they become a threshold between two spaces, acting as a doorway," explains Cheng. It acts like a frame connecting two rooms."
The post How to Display Art at Home: 4 Things to Consider, According to Architect and Interior Designer Robert Cheng appeared first on Home Journal.