In the second part of this series, we talk with experts on livening up your terrace, garden and conservatory by celebrating the nature.
See also: How to Bring the Outdoors In: The Balcony and Rooftop
TERRACE
An extension of your interior area, the terrace is an urban answer to outdoor living. To uphold the same levels of luxury as those associated with indoor areas, Daniel Keeley, the founder and principal of DK Design, suggests three key areas of consideration: privacy, comfort and functionality.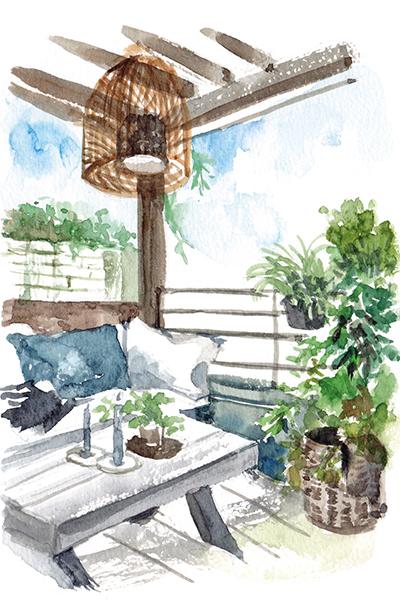 Fence panels and box hedges help delineate spaces and screen from unwanted views, while upholstered furniture softens the design and modular elements such as ottomans afford flexibility. If the space allows, include separate dining and seating areas, and decorate with hardy plants that can handle exposure to the elements – such as fan palms, kentia palms and fiddle-leaf figs – in a miscellany of planters at different levels to create a multilayered oasis.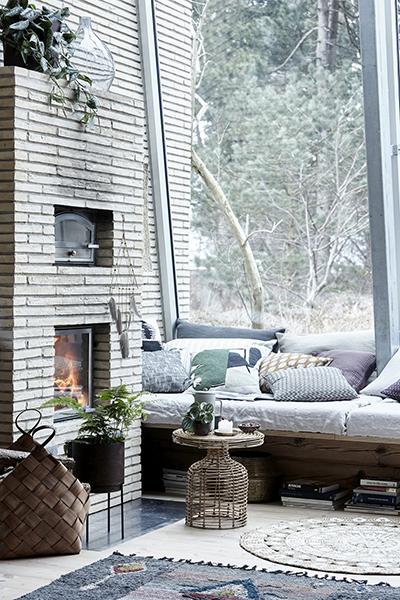 GARDEN
The apex of the outdoor experience, a garden is a rare delight in Hong Kong. London-based landscape architect Charlotte Rowe of Charlotte Rowe Garden Design advises taking your aesthetic cues from your home's interiors when designing your outside area, particularly if it's on the smaller side. Lighting is also a key component, adding an extra dimension to the outdoor space," she says. It gives a totally different view and extends the use of the garden."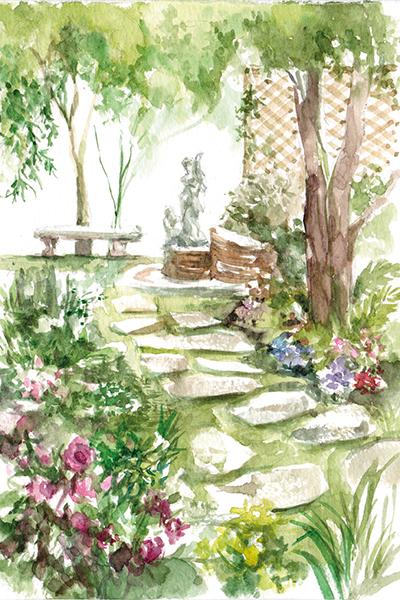 Charlotte also highlights pale-coloured natural stone paving because it reflects the light and makes the space appear larger, and hard-wearing timber such as western red cedar for benches, fences and terraces. In terms of plants, introduce colour and fragrance with fuchsia Seven Sisters roses and white Cherokee roses, both of which are climbing varieties suited to the local climate.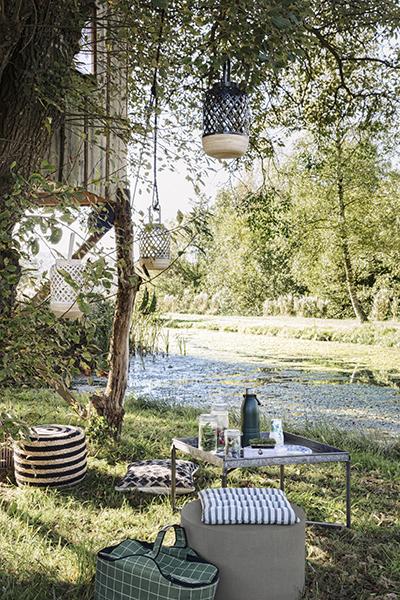 CONSERVATORY
A glass-fronted conservatory or orangery is a natural intermediary between the inside and outside – and a space that you can use whatever the weather. Tiled floors and rattan furniture endow the area with an airy aspect, while sail-like shades or blinds in woven wood provide shelter from the sun when necessary.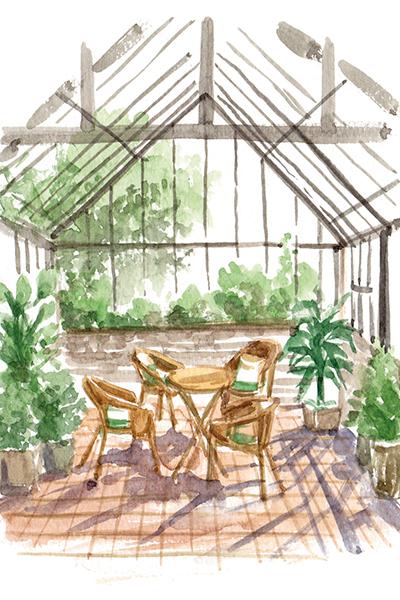 Fresh foliage and fauna should be plentiful – fill any empty corners with tall plants and opt for a variety of tropical greenery. For added zeal, introduce a bold leafy design on the fabrics, too.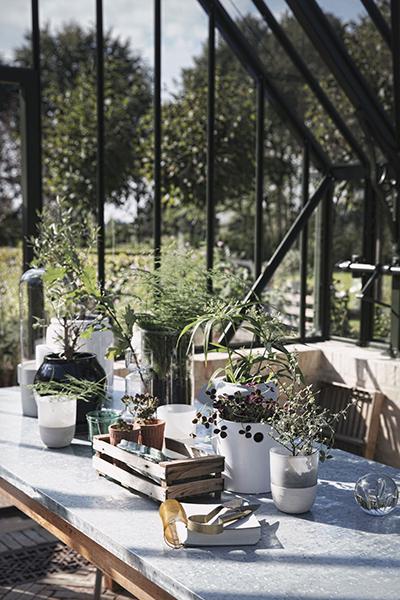 A version of this article appears in our October 2017 issue.
The post How to Bring the Outdoors In: The Terrace, Garden and Conservatory appeared first on Home Journal.