In this final part of our how-to series, we invite creative forces to shed light on infusing a touch of nature to interiors even if you don't have an outdoor area.
See also: How to Bring the Outdoors In: The Balcony and Rooftop
LIVING ROOM
If you don't have a balcony or terrace, brighten up your interior space with hints of nature. Minimise the boundaries between the indoors and outdoors, either through the use of folding doors that can open up fully or full-height glazing," suggests Nelson Chow, an architect and the founder of NC Design and Architecture.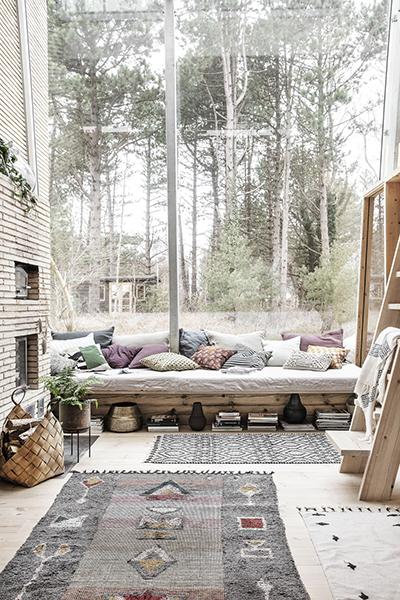 Frank Leung, an architect and the founder of architecture and design studio Via., agrees. Echoing the vista outside is a good way to bring the outdoors in," he suggests, also advising that imperfect shapes, textured surfaces, sculptural volumes and natural hues all contribute to a sense that you're surrounded by nature." Nelson suggests taking elements related to the natural surroundings and incorporating them into your interiors, such as benches and hammocks.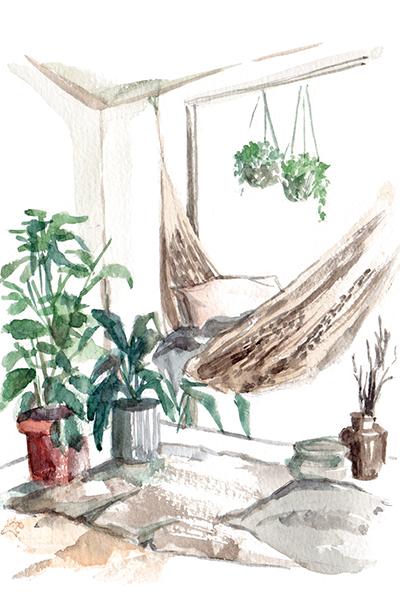 BATHROOM
Introducing the natural world into your home's most personal space will soften it and transform it into your own individual sanctuary. Pebble-effect wall and floor treatments add an organic tactility, while driftwood-inspired accessories, distressed wood and marble elevate the aesthetic to spa-like heights. The high humidity and warm temperatures of the bathroom create an environment in which plants can thrive.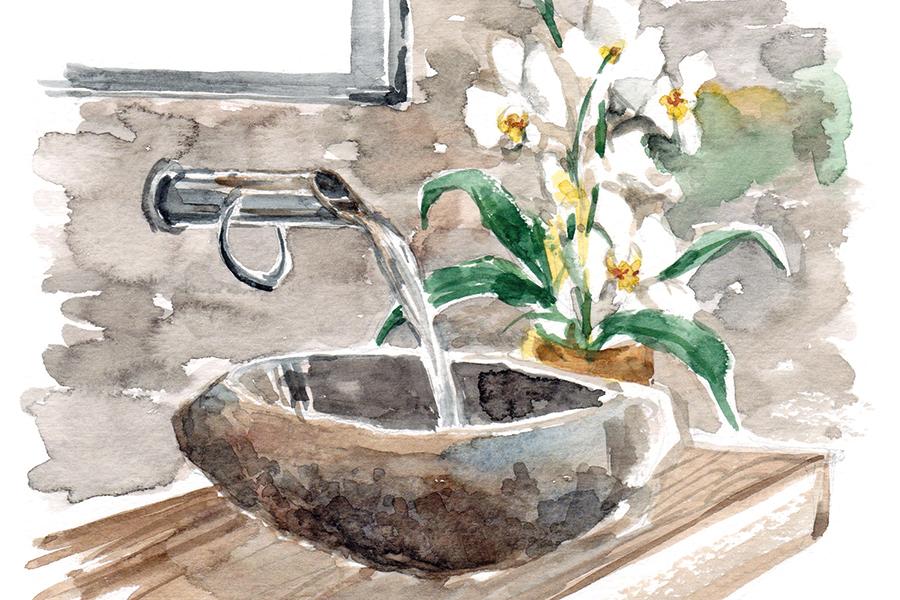 Plants have been shown to boost moods, increase creativity, filter indoor air toxins and produce oxygen – all of which are great reasons to invest in some," explains New York-based creative consultant and budding florist Connie Tsang. She suggests the ZZ plant, spider plant, snake plant and orchids.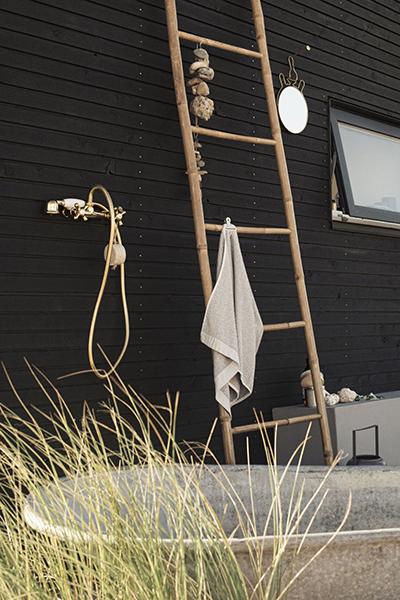 A version of this article appears in our October 2017 issue.
The post How to Bring the Outdoors In: The Living Room and Bathroom appeared first on Home Journal.