Undoubtedly, there are far simpler construction projects than this hermetic bomb shelter, with its two-metre-thick reinforced concrete walls that date back to the Nazi era. Until 2009, the seven-storey block with its striking Renaissance-style hewn stone corners was officially a bunker – but it was then placed under monument protection and offered up for sale. 
Most people would be put off by such a challenging structure with a dubious past. Not the creative property developer Stefan Höglmaier, who moved into the top three floors with his partner, American singer Oscar Loya, after a four-year planning and construction phase. For me, the most important thing about the building is that it has its own very strong identity," says Stefan. It was extremely difficult to approach the building with a sense of seriousness, address this in the architecture and then free it of its past by introducing our very own personal style." The lightness of the Swinging Sixties was consciously chosen as the theme for the penthouse.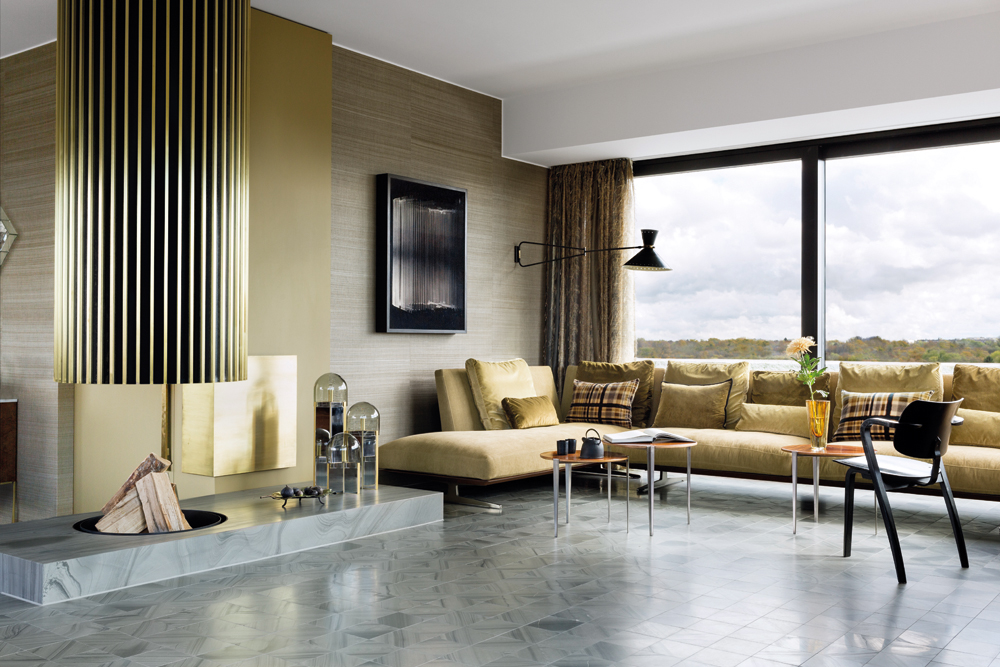 The living room features a grey natural stone floor, brass-coloured velvet fabrics and a gold floating fireplace.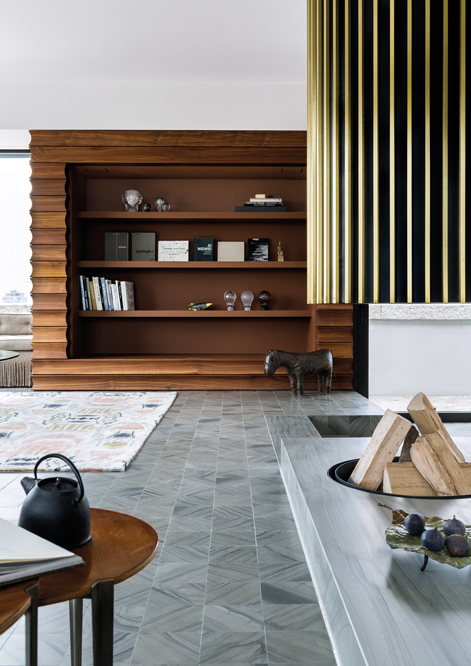 1960s furnishings and collectors' items spread throughout the home.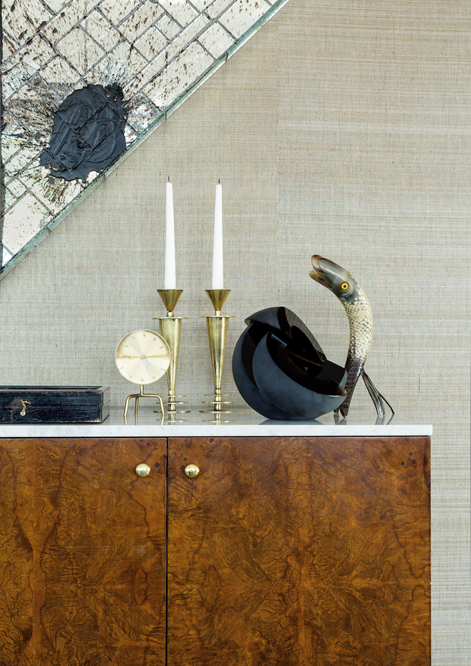 Milo Baughman's 1960s sideboard holds a selection of unusual objects, such as a fish fashioned from cow horn which serves as a table lamp.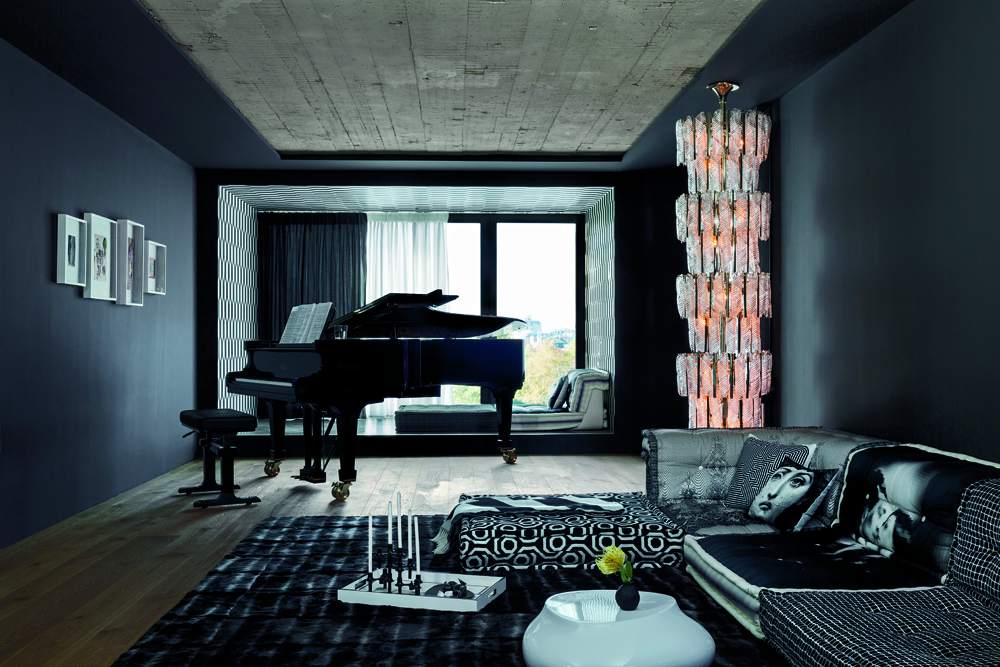 Deep window recesses allow light to flood into the consistently black-and-white-themed music room; an opulent light column made of Murano glass from Venini adds to the theatrical atmosphere.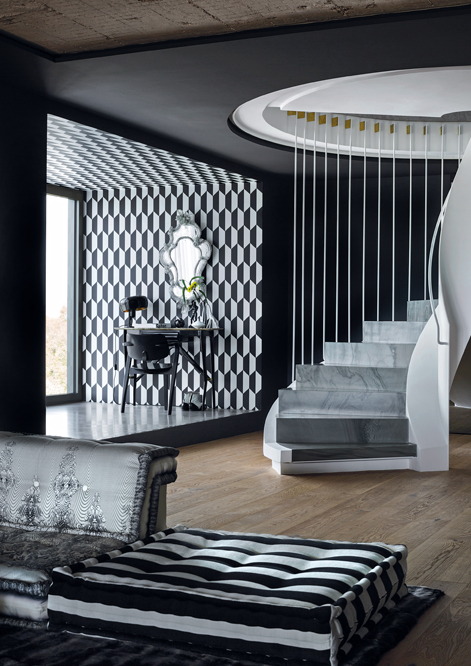 Steps made of Italian natural sandstone lead up to the living room on the top floor; in a window recess lined with op art wallpaper from Cole & Son is a console table from the 1940s.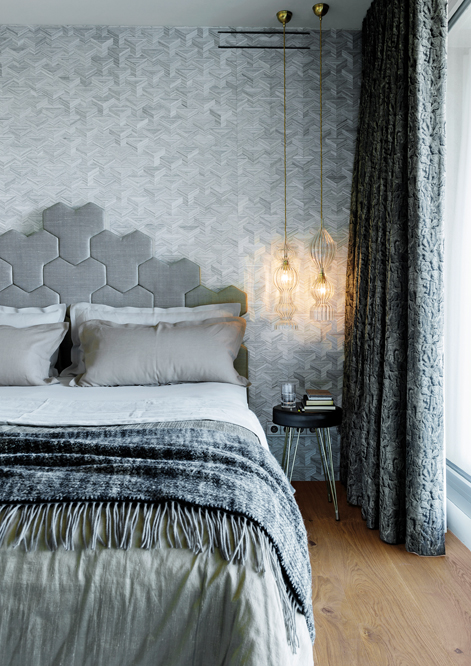 The geometric design of the pendant light is echoed in the silvery wallpaper.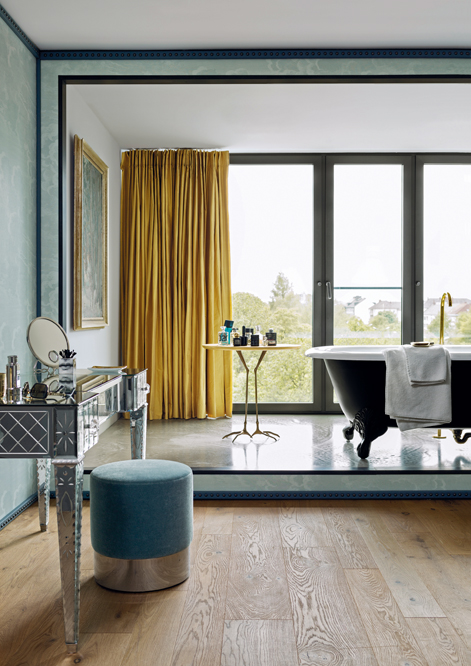 A free-standing dark grey bathtub made of cast iron dominates the bathroom.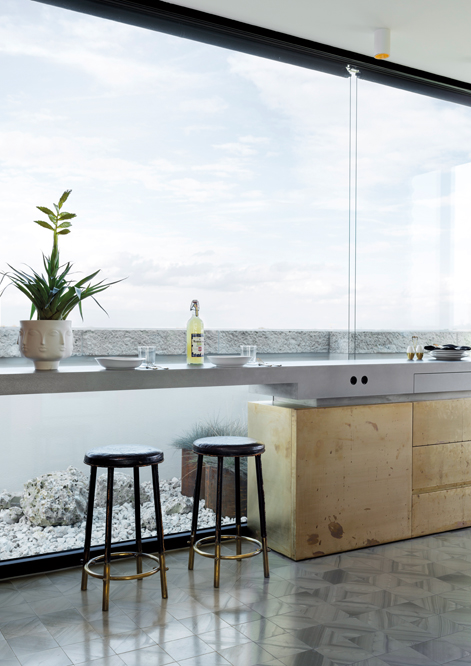 Breakfast can be enjoyed with unobstructed views of Munich.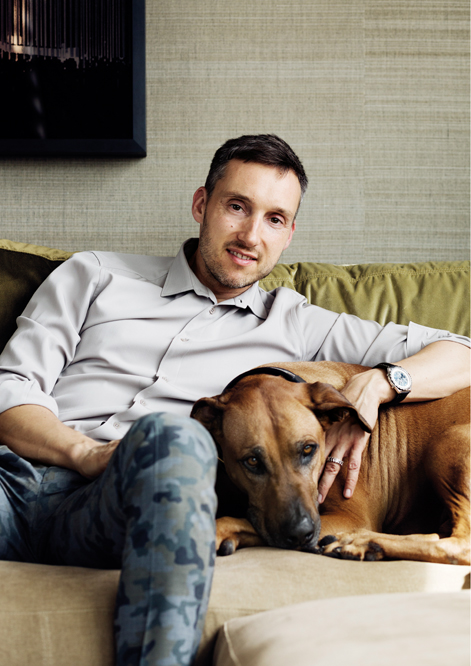 Stefan Höglmaier and his dog.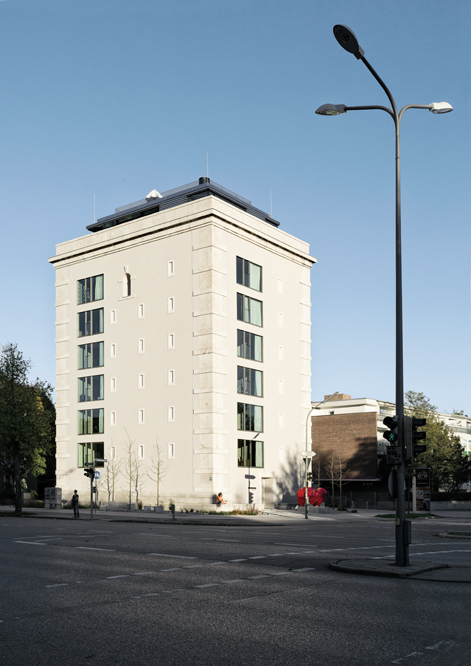 The square World War Two bunker dominates northern Schwabing.
The post How one property developer transformed a vacant German bunker into a unique home appeared first on Home Journal.