Nestled within the busy inner-city of Sydney, this warehouse-turned-apartment is infused with elemental Japanese design to create a minimalist, sustainable oasis that invites reflection and relaxation for a retired couple.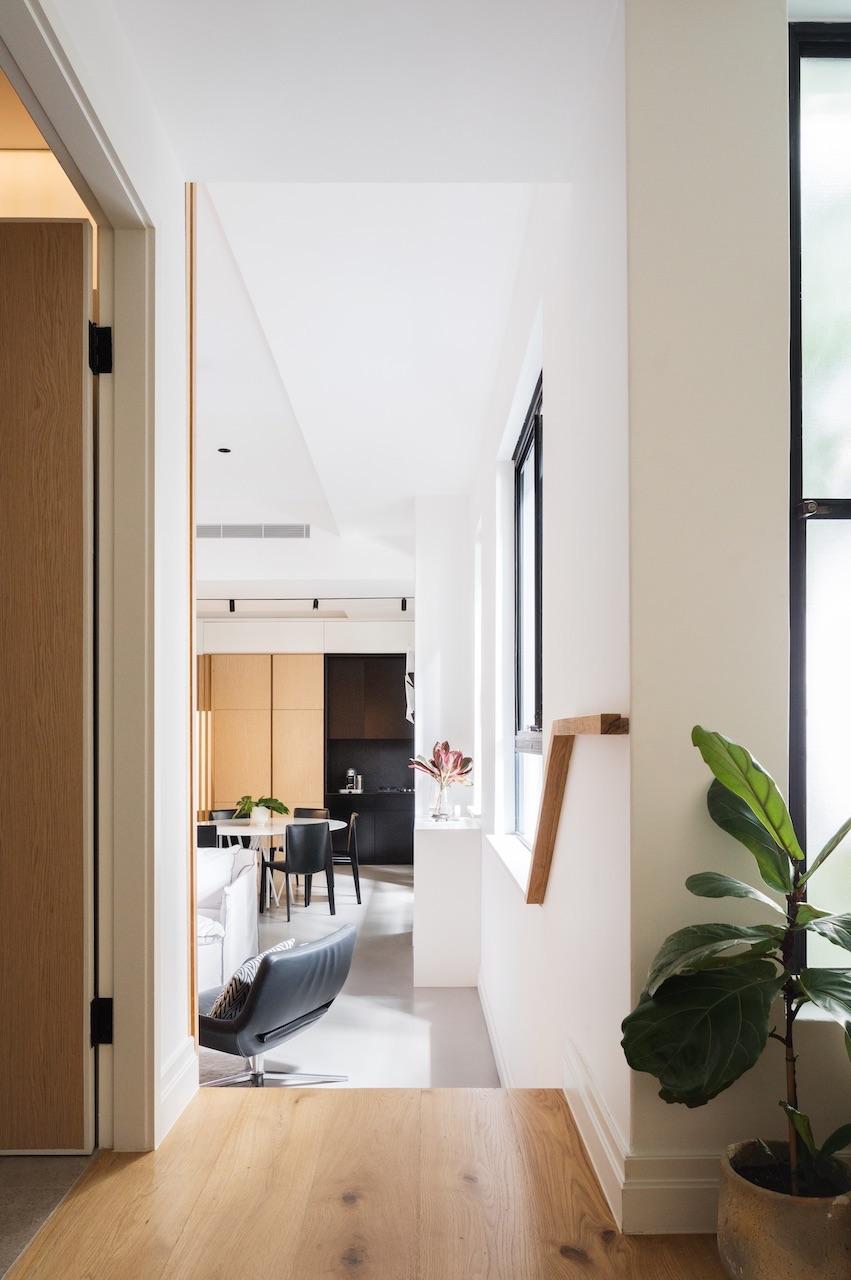 The apartment is located at the back of a ground level 4-floor old warehouse. All windows overlook two small internal well-lit courtyards that provide no aspect to the street nor any views. At times, no direct sunlight penetrates the apartment altogether. It did, however, have expansive ceiling heights which had been lost within a warren of small rooms on different floor levels.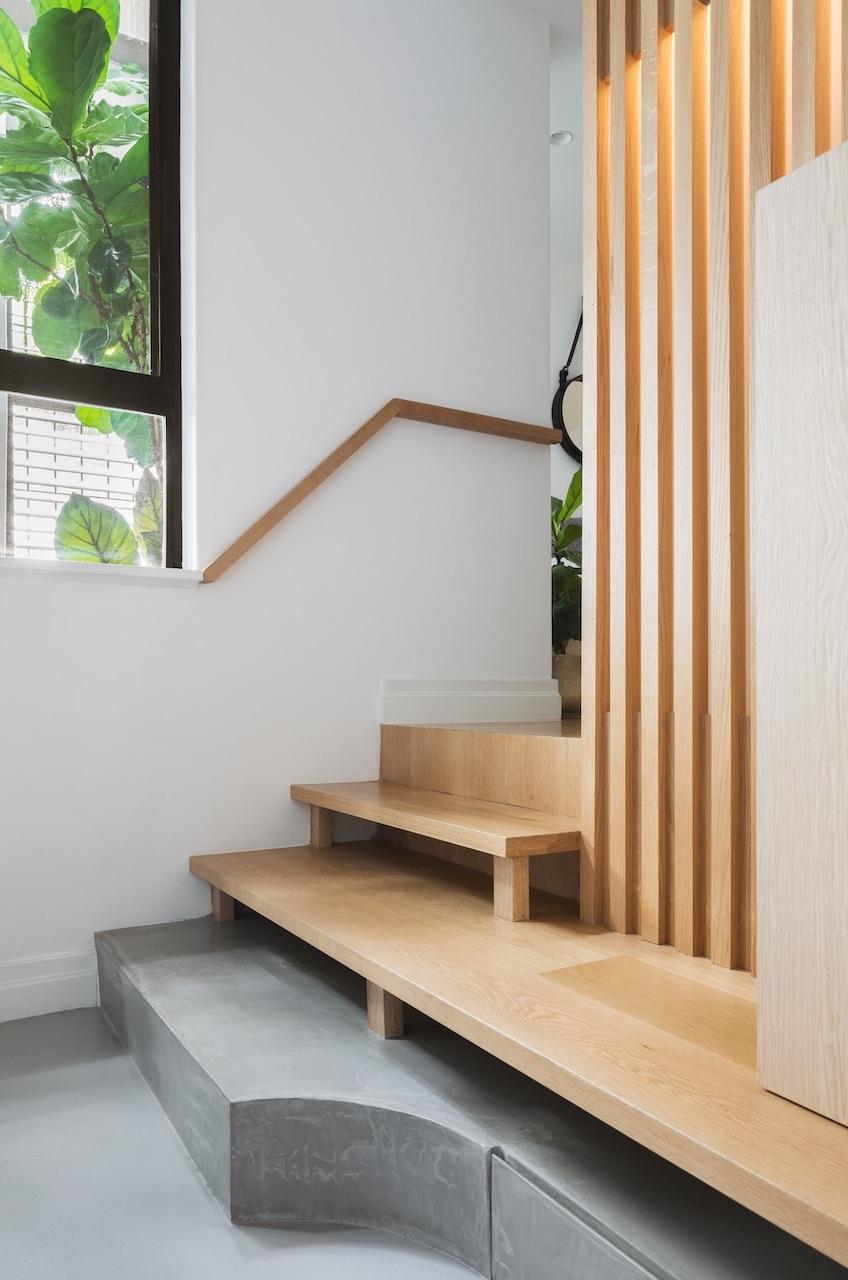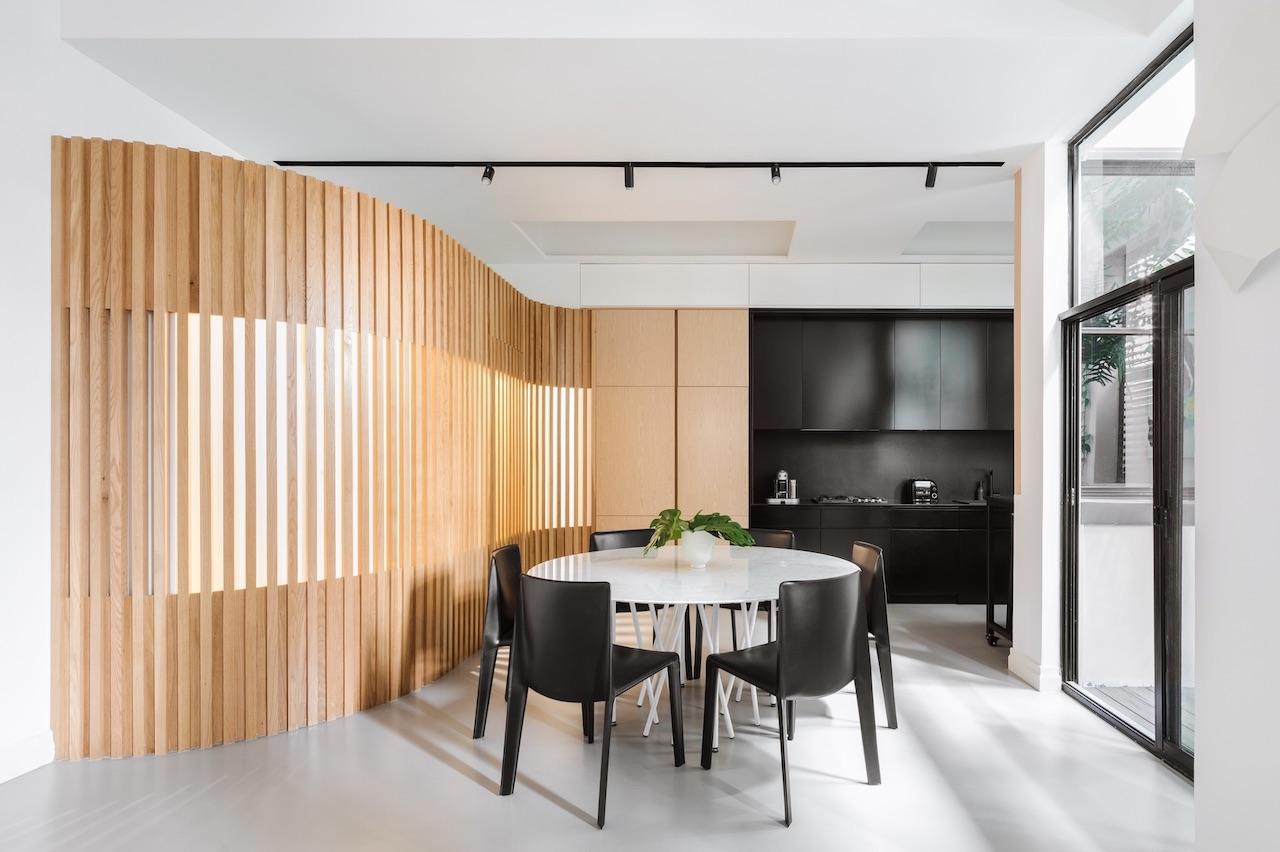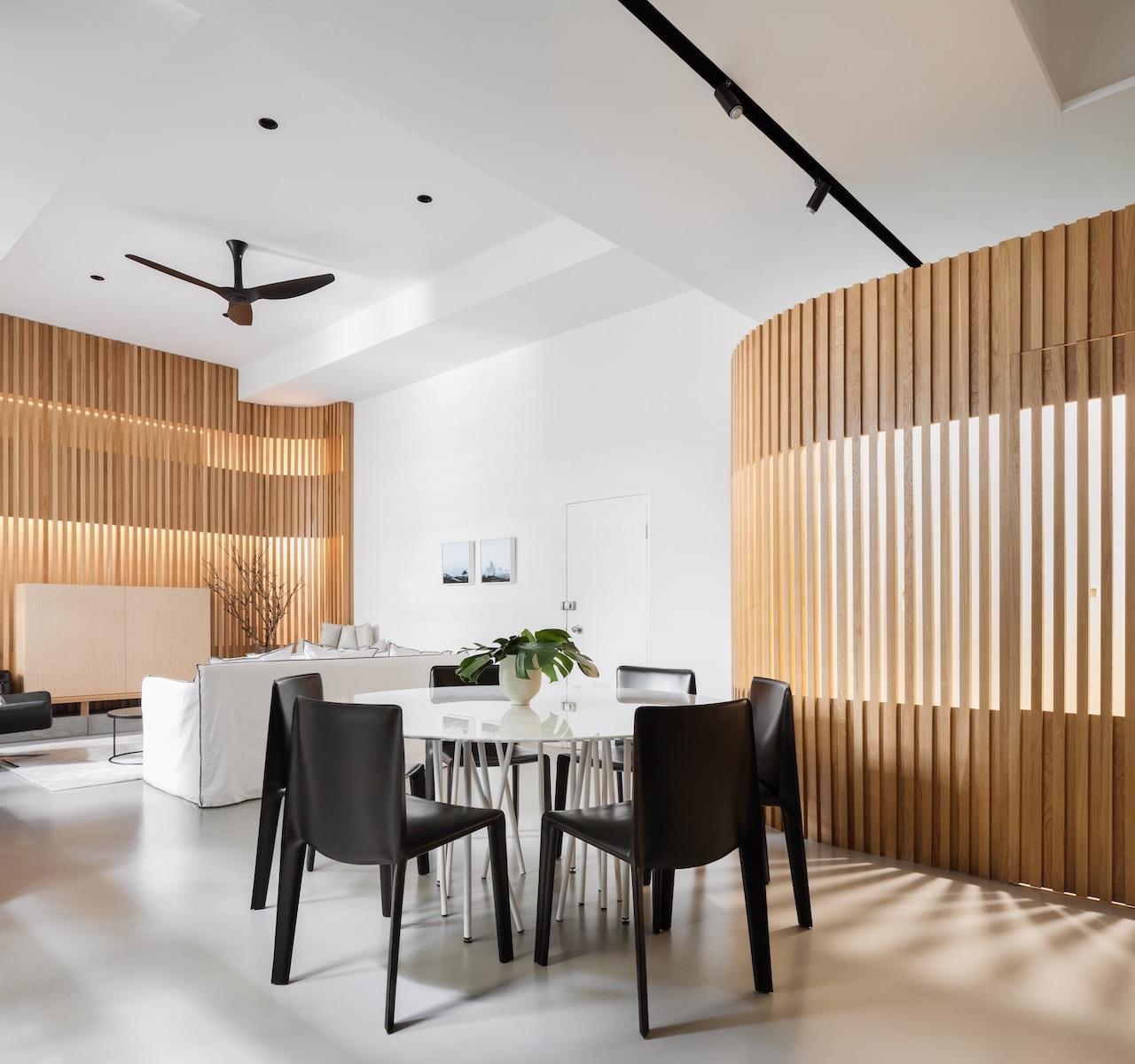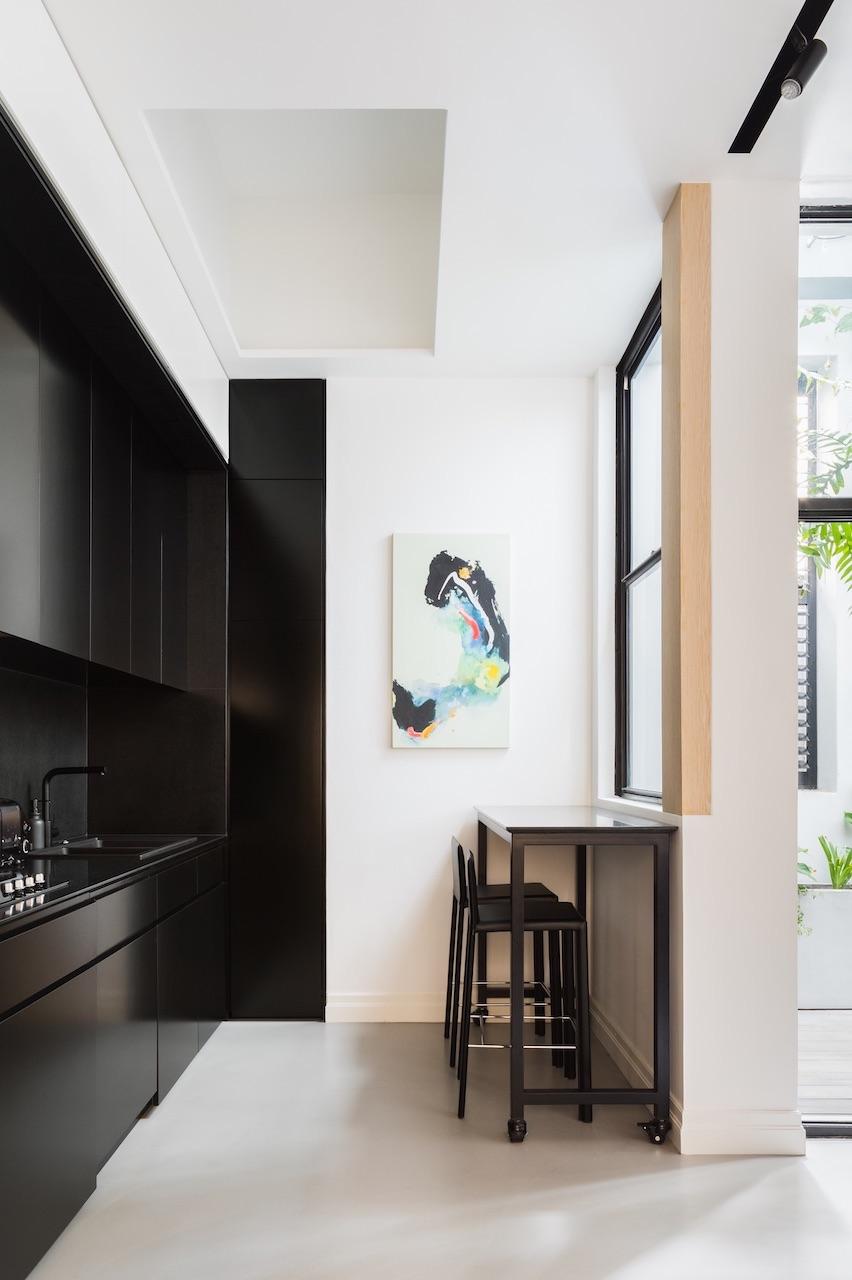 Brooke Aitken Design saw the potential of the flat: it could provide a level of introspection and calm from the city. Inspired by their travels to Japan, the homeowners wished to reduce household possessions and enjoy their retirement in a minimalist calm oasis whilst being connected to the buzz of society on their doorstep.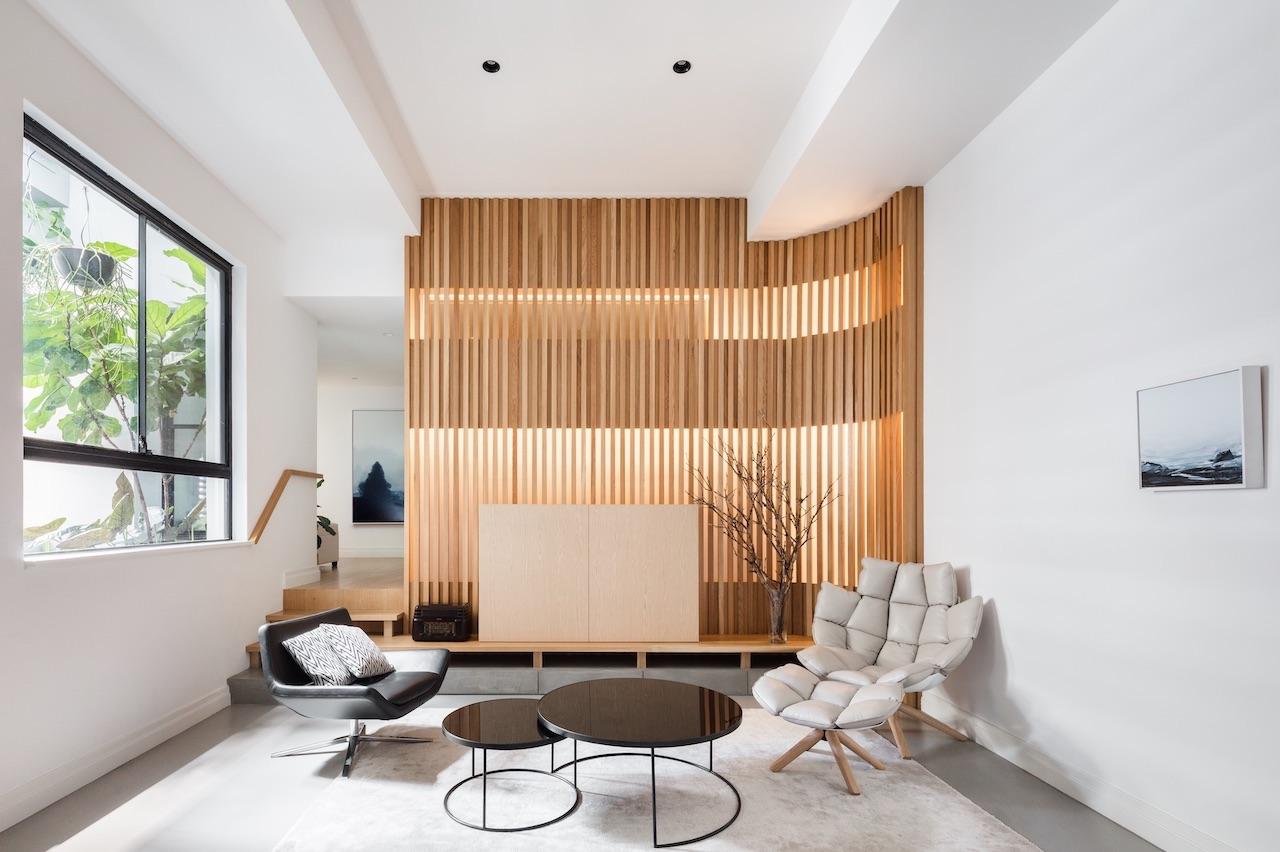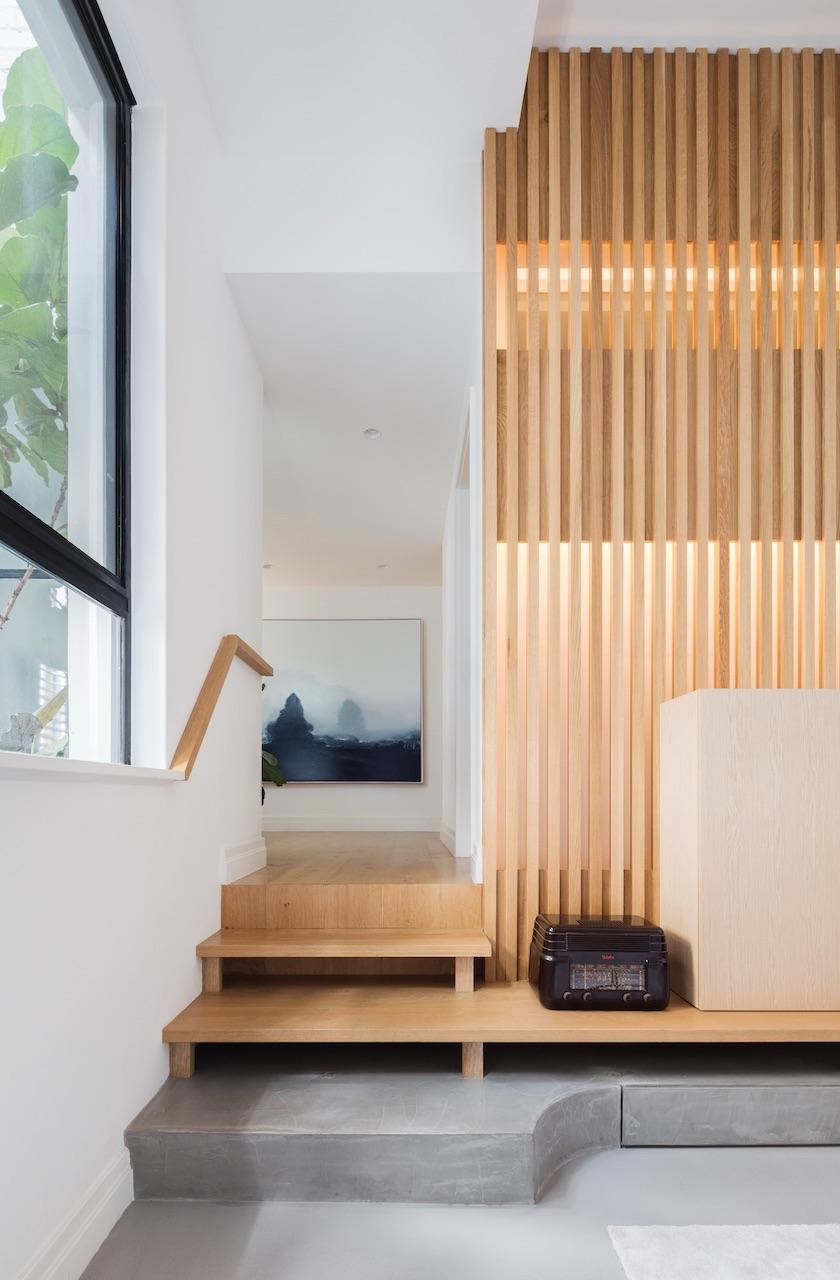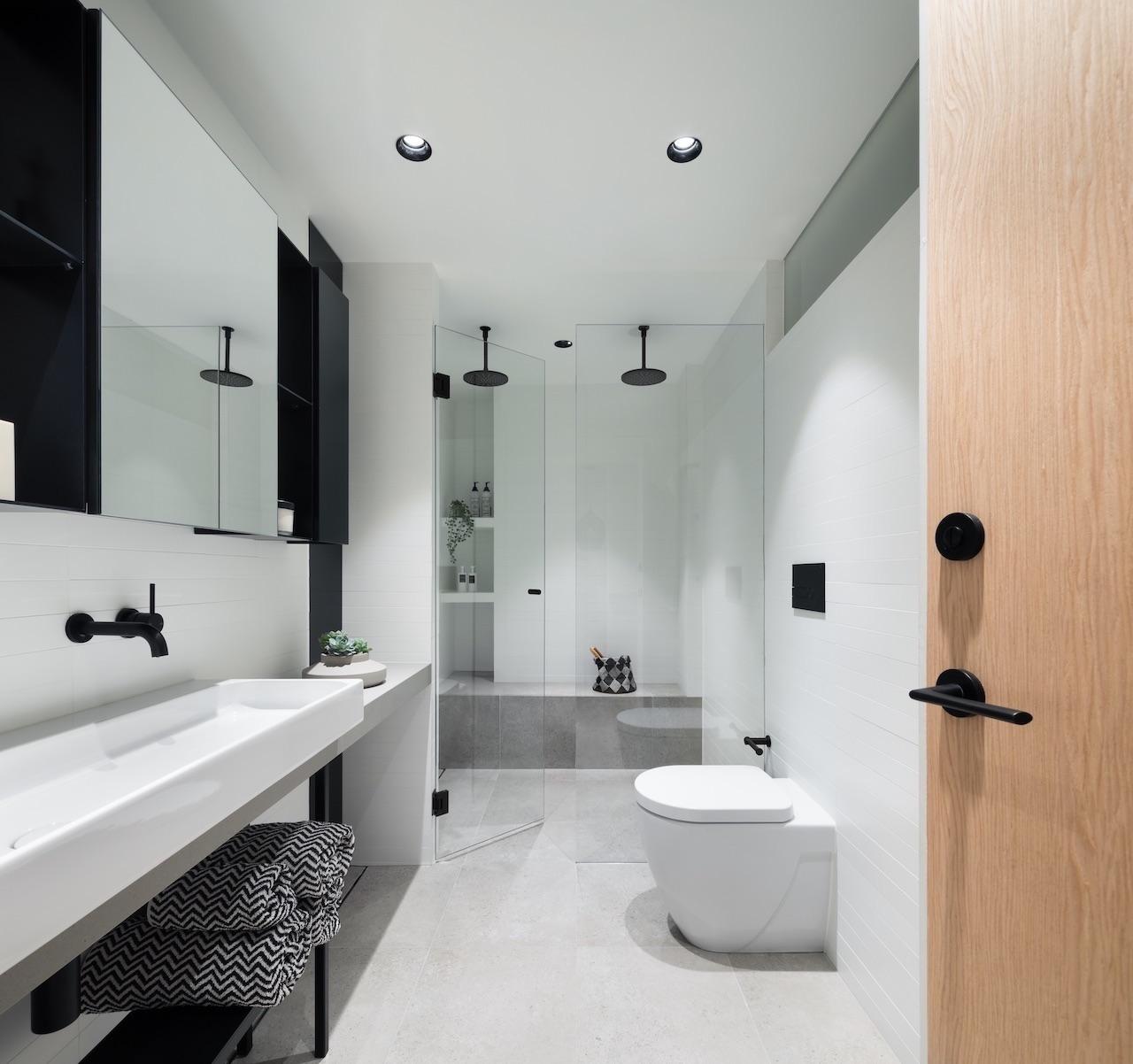 The design team demolished a bedroom and created a large living area grounded by a polished concrete floor. They emphasised the generous ceiling height with timber screening that acts as a backlit interior forest of soft coloured oak. Throughout, materials were chosen for their minimalist and natural properties.