From smart microwaves and ovens, to meticulously designed refrigerators and hobs, Electrolux's state-of-the-art kitchen ranges promise you the very best appliances to help you eat well and live well.
The kitchen is arguably the perfect place for gadgetry, and with home cooking becoming more commonplace because of the pandemic, there's an increasing need for quality appliances – fused with human-centric functions and beautiful designs – to help you rustle up mouth-watering meals in no time.
Enter Electrolux. The global home and kitchen brand, which hails from Sweden, has more than a century of experience designing technologically driven kitchen equipment for users all over the world.
When Hong Kong interior designer Tommy Choi was selecting cooking appliances for a home project at Palm Springs, a soothing environment teeming with Japandi design, Electrolux was top of his mind.
"The homeowners are passionate about cooking and they prefer natural, minimalist aesthetics in their apartment, which is why I go for Electrolux," says Choi, adding the sleek contours and thoughtful functions are some of the brand's biggest assets.
Among the selected equipment is the 26L built-in microwave outfitted with a grill oven and auto cooking programmes. Even when you're having a hectic day, rest assured the oven is always using the right power levels. Just shoot one glance at the microwave's digital display and you'll get immediate feedback on what your dish is doing, in addition to the dual function giving out a wide range of cooking options.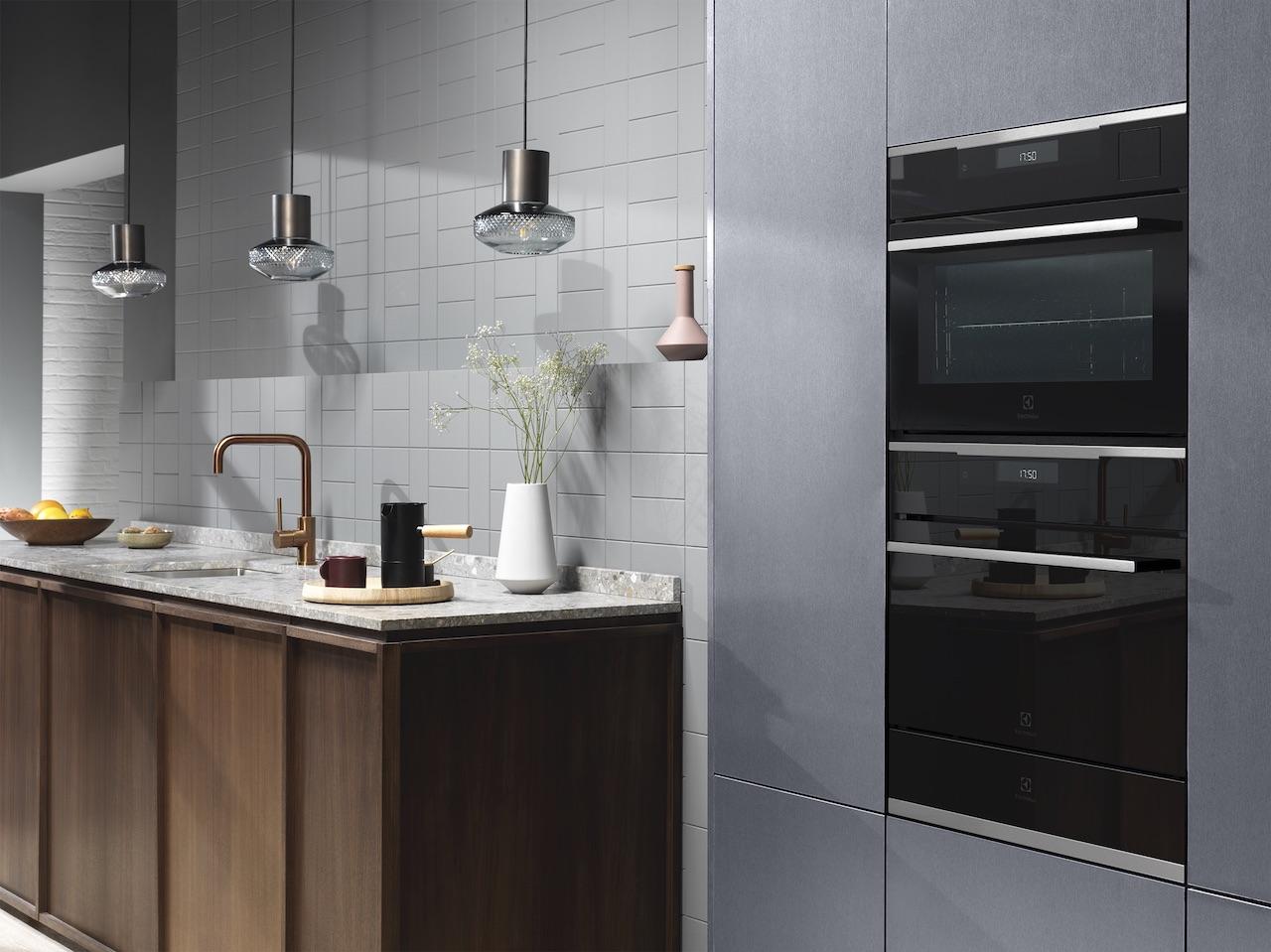 Another highlight is the 29cm Domino built-in gas hob that comes with two cooking zones. Whereas the powerful burners are excellent for larger pans, the medium-sized burner is made for everyday cooking. It's also designed with safety in mind: the gas will be automatically shut off from the source if the flame accidentally goes out.
Every good cook knows that keeping the food fresh and tasty at all times is every bit as important as how you cook it. The 570L UltimateTaste 700 side by side refrigerator is designed for that very purpose, with the NutriFresh inverter compressor keeping the fridge temperature consistent to save energy.
Last but not least is the 60cm UltimateTaste SteamBoost Built-in oven, which is among Electrolux's most treasured kitchen possessions. Applying three different levels of steam, it delivers the precise taste and texture you want – from baked crusty bread, to succulent red meat, to fish packed with umami flavour.
Not sure how to use the many steam levels? The Steamify programme makes it easy for chefs of any level to create lip- smacking cuisine. Simply select the often-used temperature and the oven will automatically determine the best amount of steam to cook your dish to perfection.
With the touch-control display, you can save time accessing your most frequently used functions, meaning no more having to waste time finding the right settings. There's also a temperature probe designed to be inserted into foods such as meat, fish, pies and bread loaves to ensure thorough cooking or a preferred level of doneness.
As with all Electrolux creations, these appliances are set to become mainstays in home kitchens. "The products bring a high level of flexibility and intuitive cooking to home kitchens, not to mention they're stylish and can up the design game effortlessly," Choi says.