While few would argue the joy and satisfaction that "becoming the person you were meant to be" can bring, it often comes off as a far-fetched dream, since people tend to sacrifice passion for reality.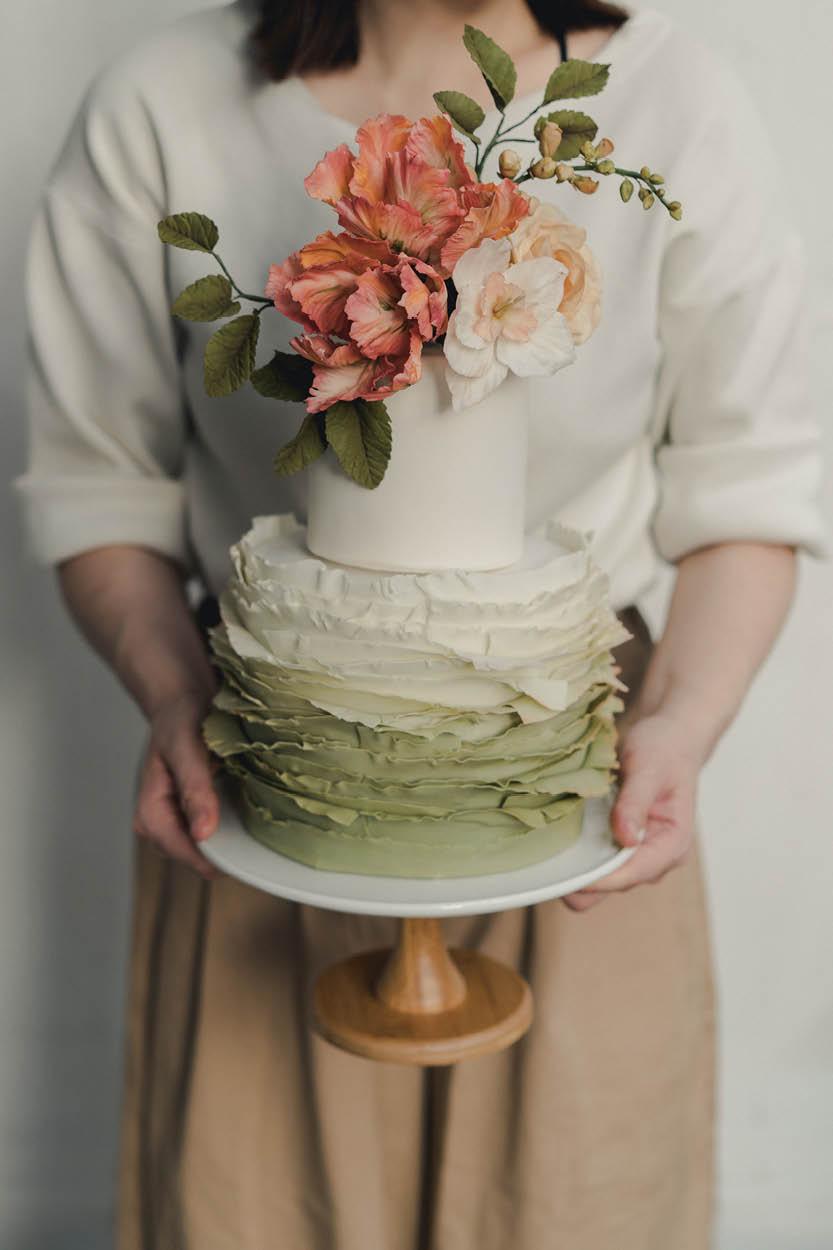 But that's certainly not the case for Hong Kong-based cake artist Venus Kwan (IG @venuskwancake), who embarked on a creative journey in 2016. "I have always loved to bake – I would make a batch of cupcakes to hand out in high school just to see the joy on people's faces," she shares. The former flight attendant confesses, though, that it wasn't until she made a fondant cake from scratch for her then-boyfriend (now husband) that she seriously considered a career in pastry. "He asked, 'Why not?' and I never looked back."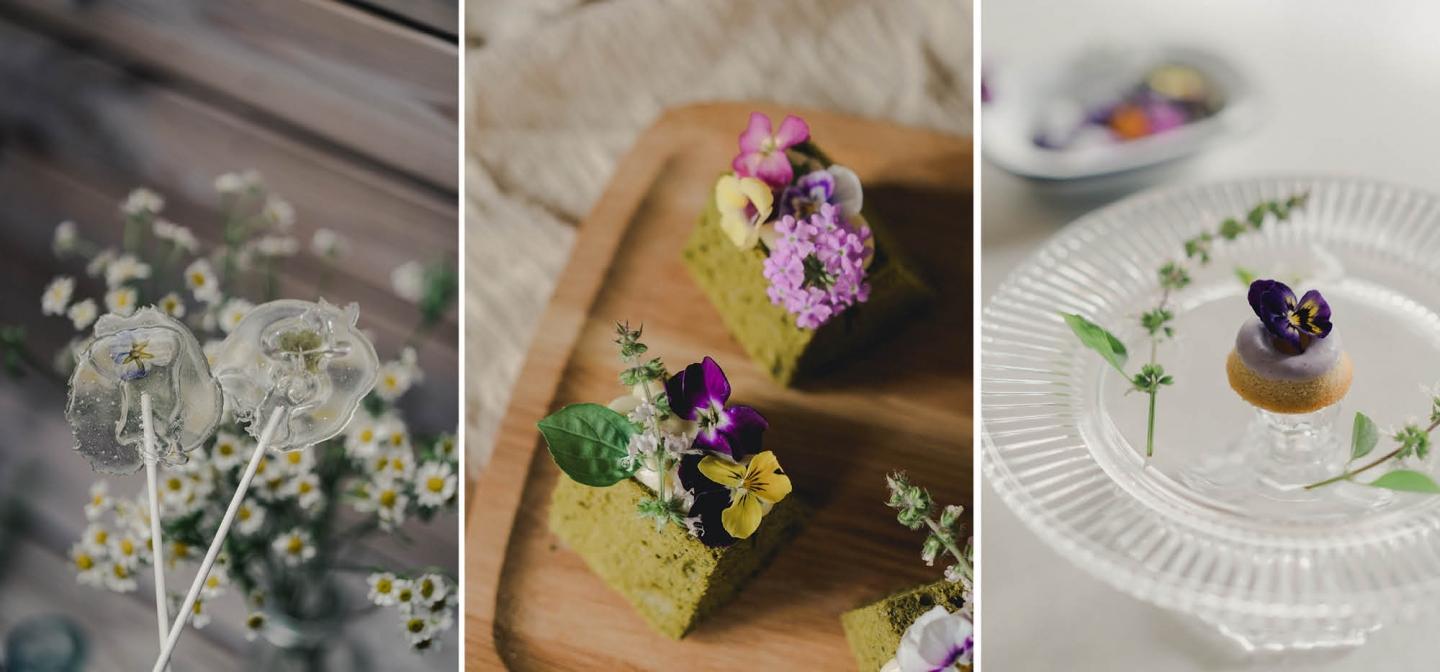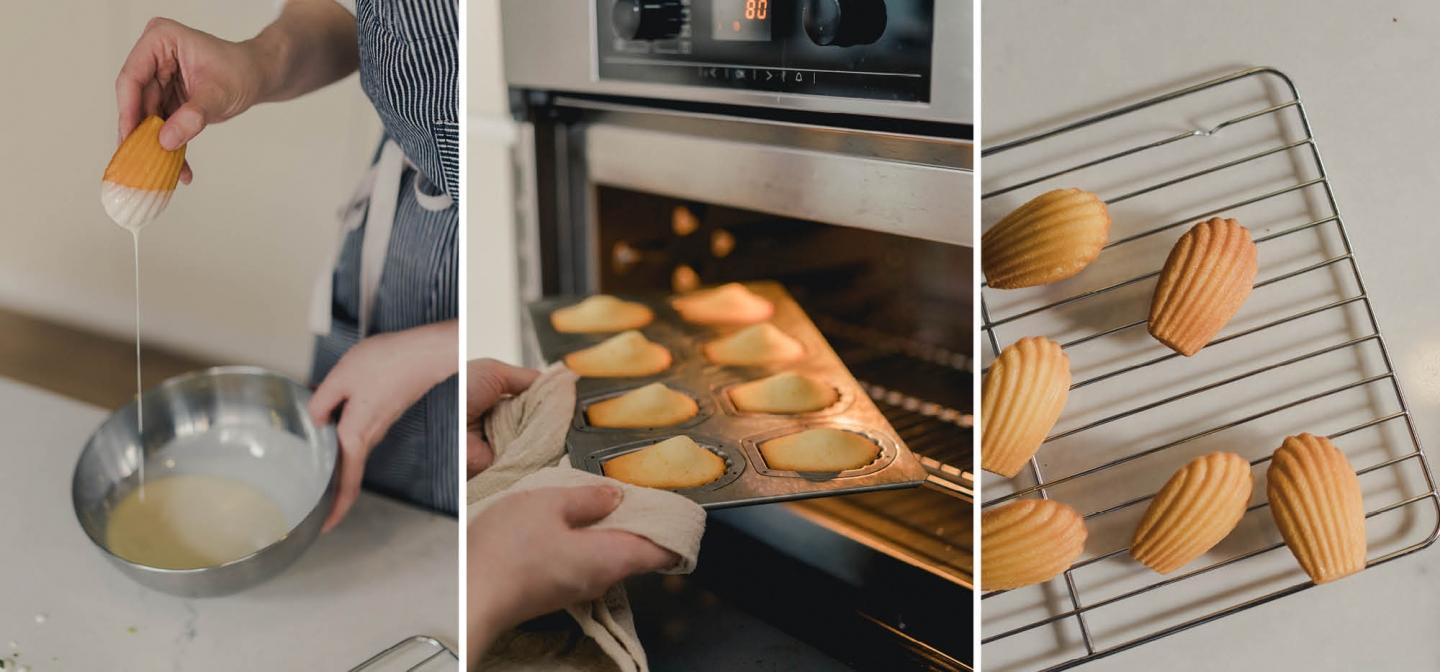 Learning everything from the ground up was the most apparent path to success back then, as the talented artist didn't receive much professional training when she first ventured into the field. "What I did was take a six-week cake designing course before landing my first pastry job," reminisces Venus, smiling. "It's similar to working in the airline industry; you're constantly on your feet, working long hours. There were times I had to work until four in the morning or had to work 17 days straight." Instead of taking the easy way out, though, she pulled through those challenging moments with determination and passion.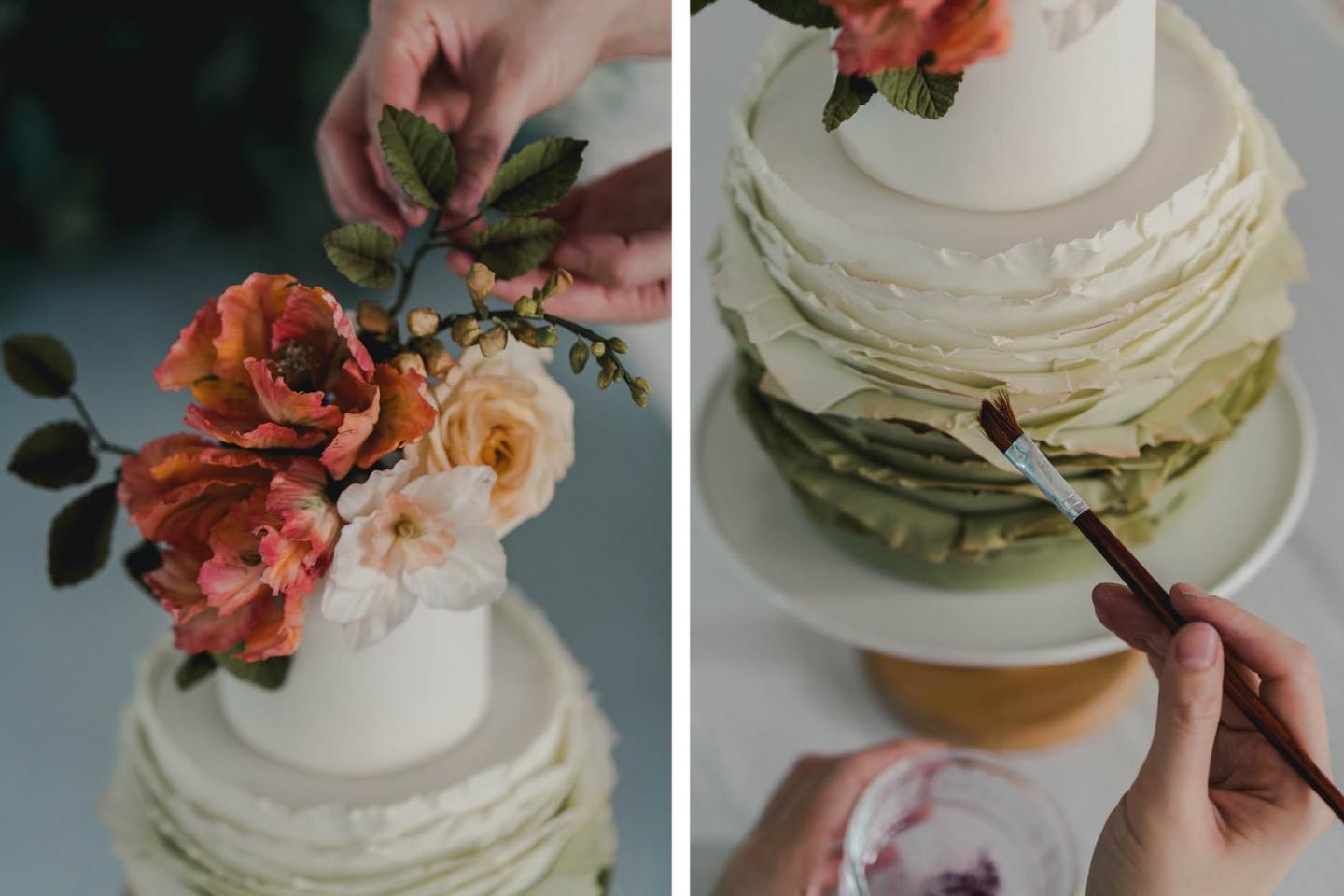 Venus meticulously curates a decadent feast complemented by a delicate floral arrangement from Sally Wong's Oldsoul Florist in the spacious baking studio of Sheung Wan's The Mixing Bowl. She generously prepares madeleines, chiffon cake sandwiches, lollipops, and marshmallows, all decorated with vibrant edible flowers provided by Flowering, a local edible garden. The two-tier cake, adorned with lifelike edible sugar flowers, exhibits one of the many techniques that Venus has mastered. "Tulips are a symbol of renewal and reincarnation – they're also one of the first flowers to blossom when spring approaches – while daffodils represent rebirth and new beginnings, and are a wonderful sign of future prosperity."
(?WATCH VIDEO HERE?)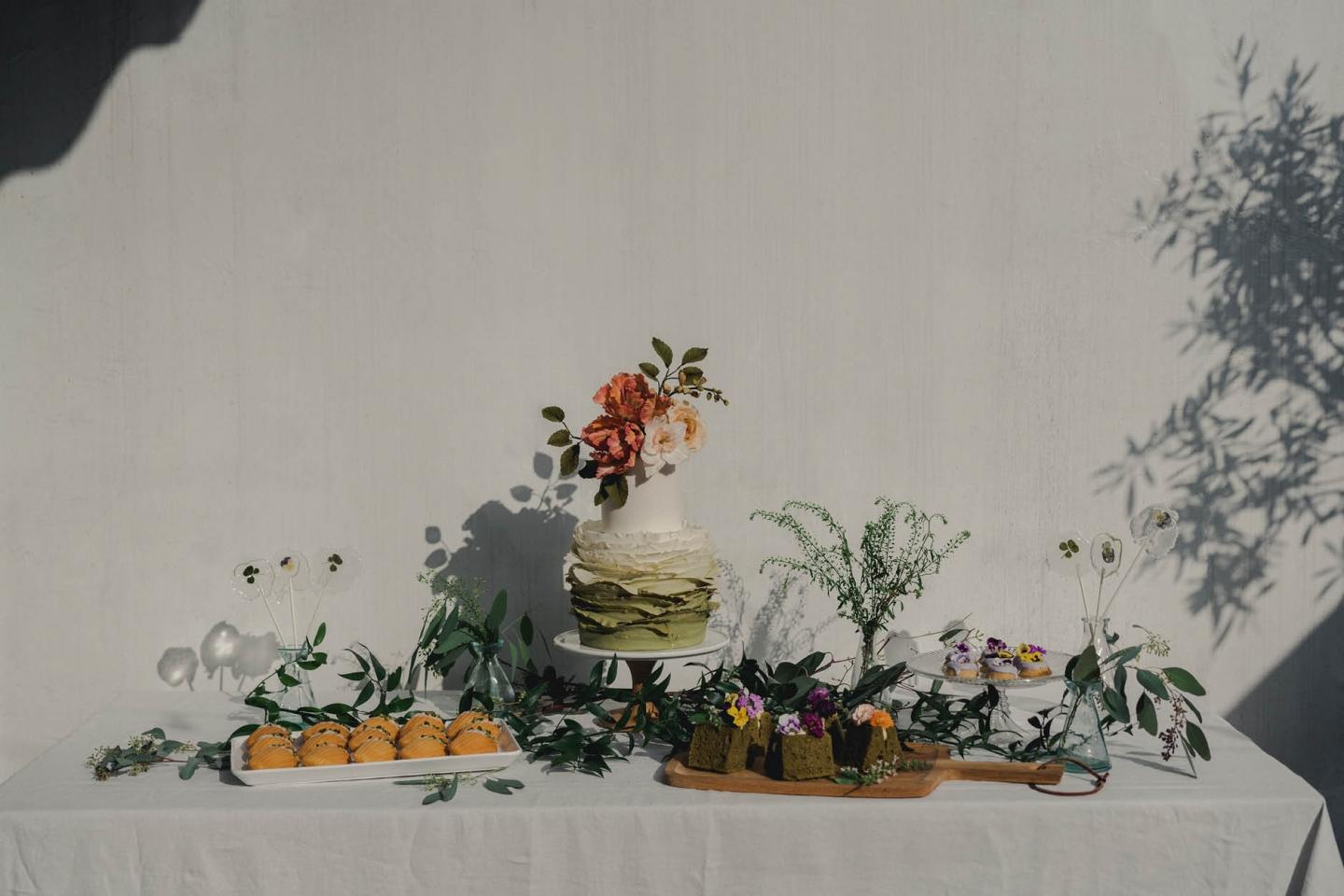 Venus generously shares her exclusive recipe of lemon madeleines, try this at home this weekend!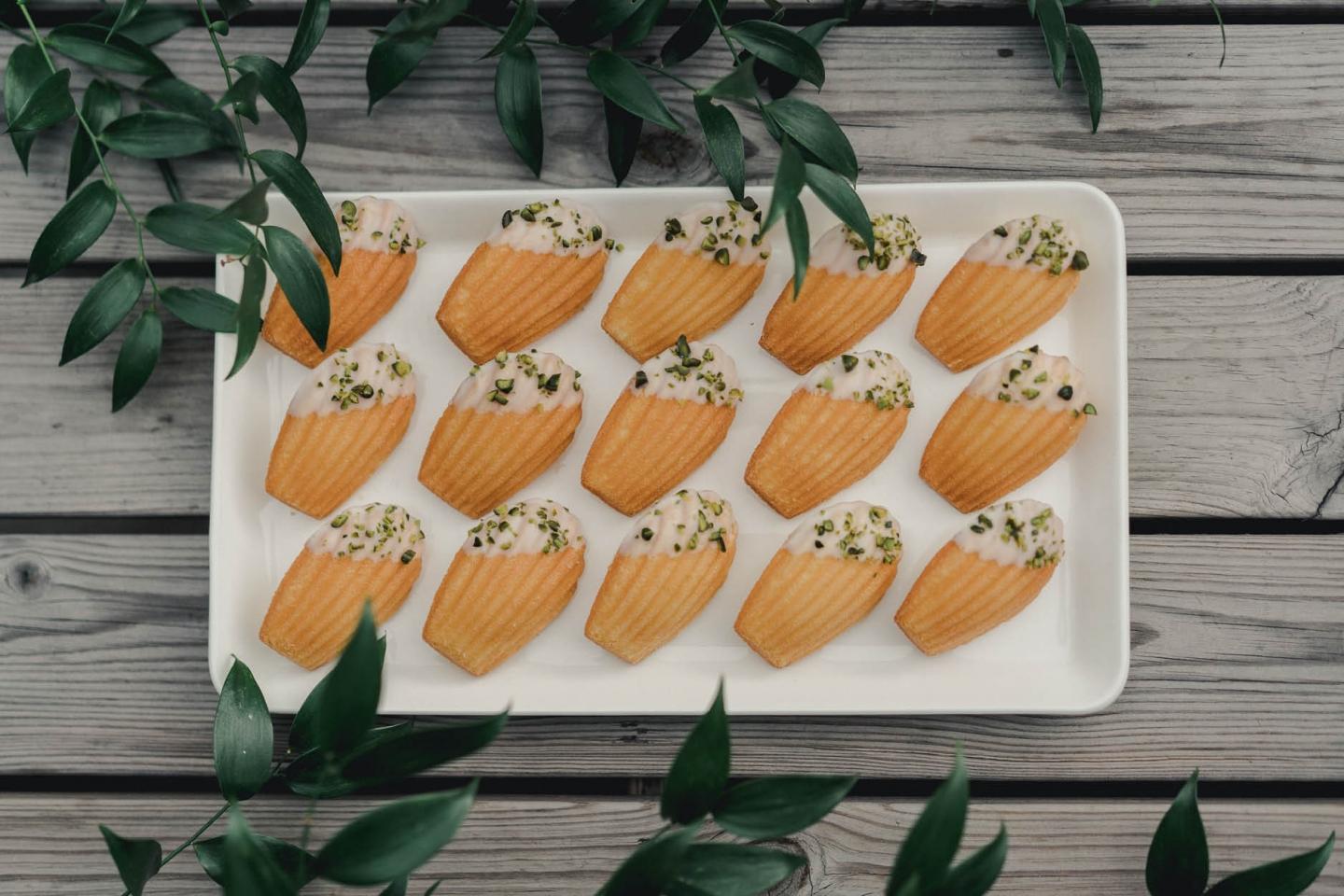 INGREDIENTS (make eight pieces)
1 egg
70g sugar
20g milk
70g cake flour
2g baking powder
70g butter, melted
1 lemon, zested
White chocolate (for dipping)
A pinch of chopped pistachios
INSTRUCTIONS
Pre-heat oven to 185°C. Grate the lemon zest into the sugar. Rub the lemon zest and sugar to allow the natural oils to come out. Melt the butter in a microwave or over a double-boiler until completely liquefied. Set aside and keep warm. Combine the egg and lemon sugar with a hand whisk in a large bowl. Add the milk and whisk. Sift in the cake flour and baking powder, and whisk gently until fully incorporated. Add the warm melted butter and gently combine until all is incorporated. Transfer the batter into a piping bag and refrigerate for at least two hours. Butter and flour a madeleine mould. Pipe in the madeleine batter until it's 2/3 full. Bake for 10 minutes until light golden brown. Once out of the oven, gently flip the madeleines out of the mould onto a baking rack to cool. Dip in white chocolate and sprinkle on chopped pistachios, if desired.
Art Direction: May Lau
Photography: Sunfai Ng
Location: The Mixing Bowl
Floral Arrangement: Sally Wong of Oldsoul Florist
See more: The Art of Slow-Crafts and Stationery by Anna Cennamo