Walking along the streets of Georgetown in Penang Island, one will come across numerous pre-war houses. Unfortunately, a lot of them have been left abandoned or in poor condition due to the high maintenance costs.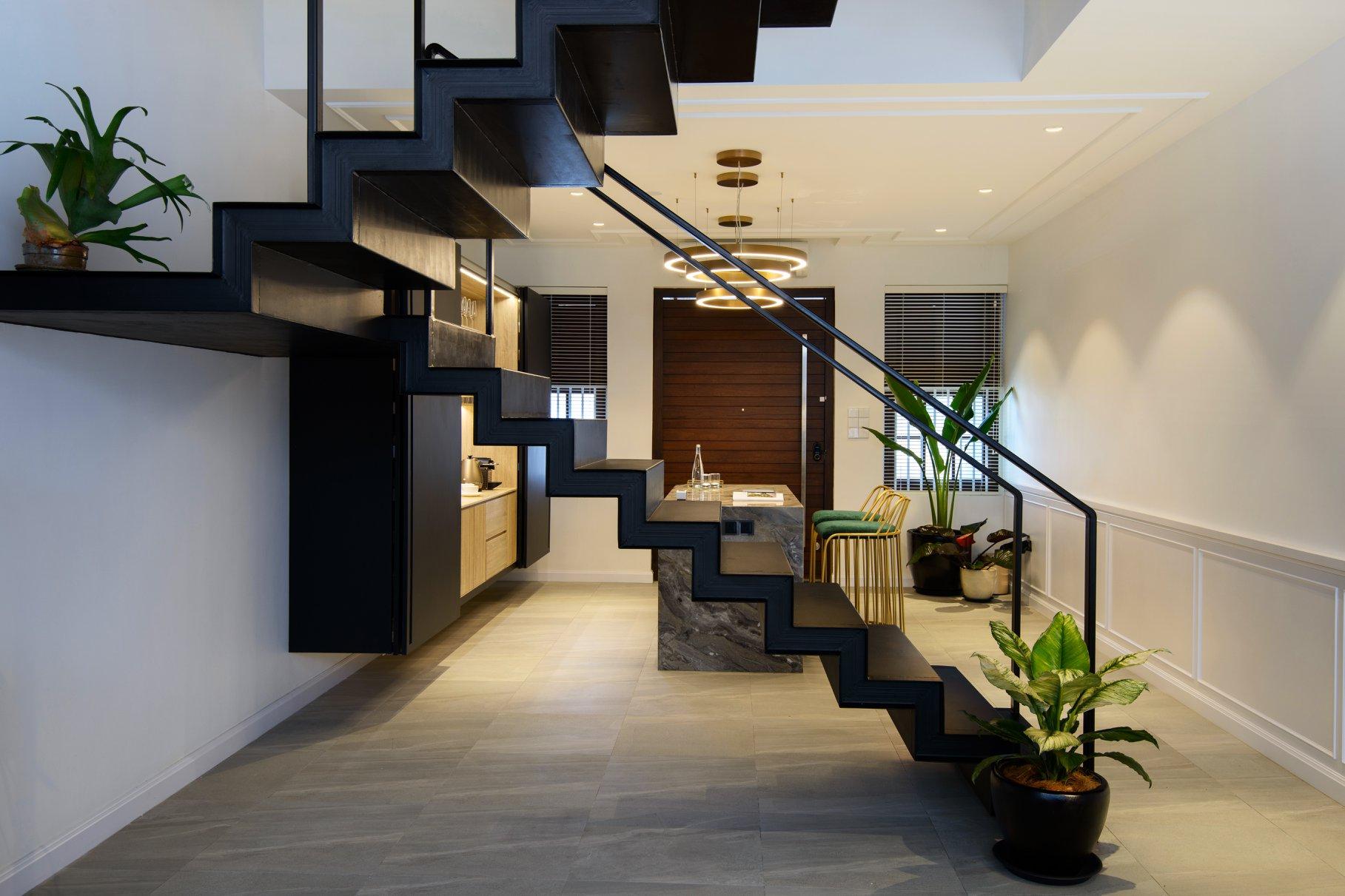 This 19th-century house along Irrawaddy Road was one of them, until Chuah Say Yang, founder of design firm NEVERMORE and Chong Su Min, founder of Xcent Design Consultancy, purchased it to be their home. "We used to travel quite often, and we just love our job, designing," says Say Yang. "This project is a collaboration between both our companies – build by Nevermore, styling by Xcent Design Consultancy."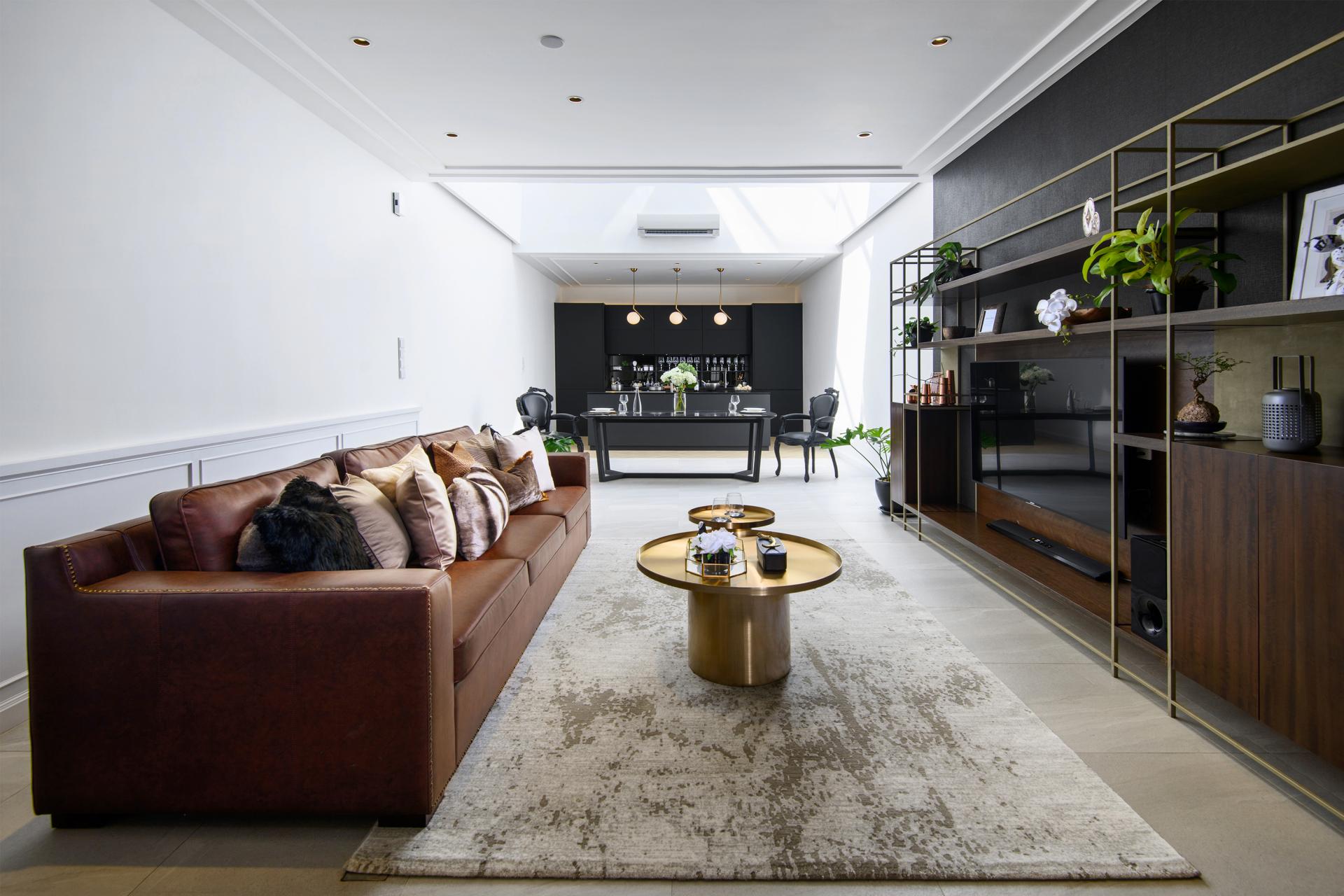 To start, they planned to have an open concept for the narrow terrace house and introduce skylights to allow light to penetrate the space. Proper zoning and space planning is the key to the success of the project. "We have to study the structure carefully, and we knocked everything down, rebuilding the house from scratch," recalls the duo.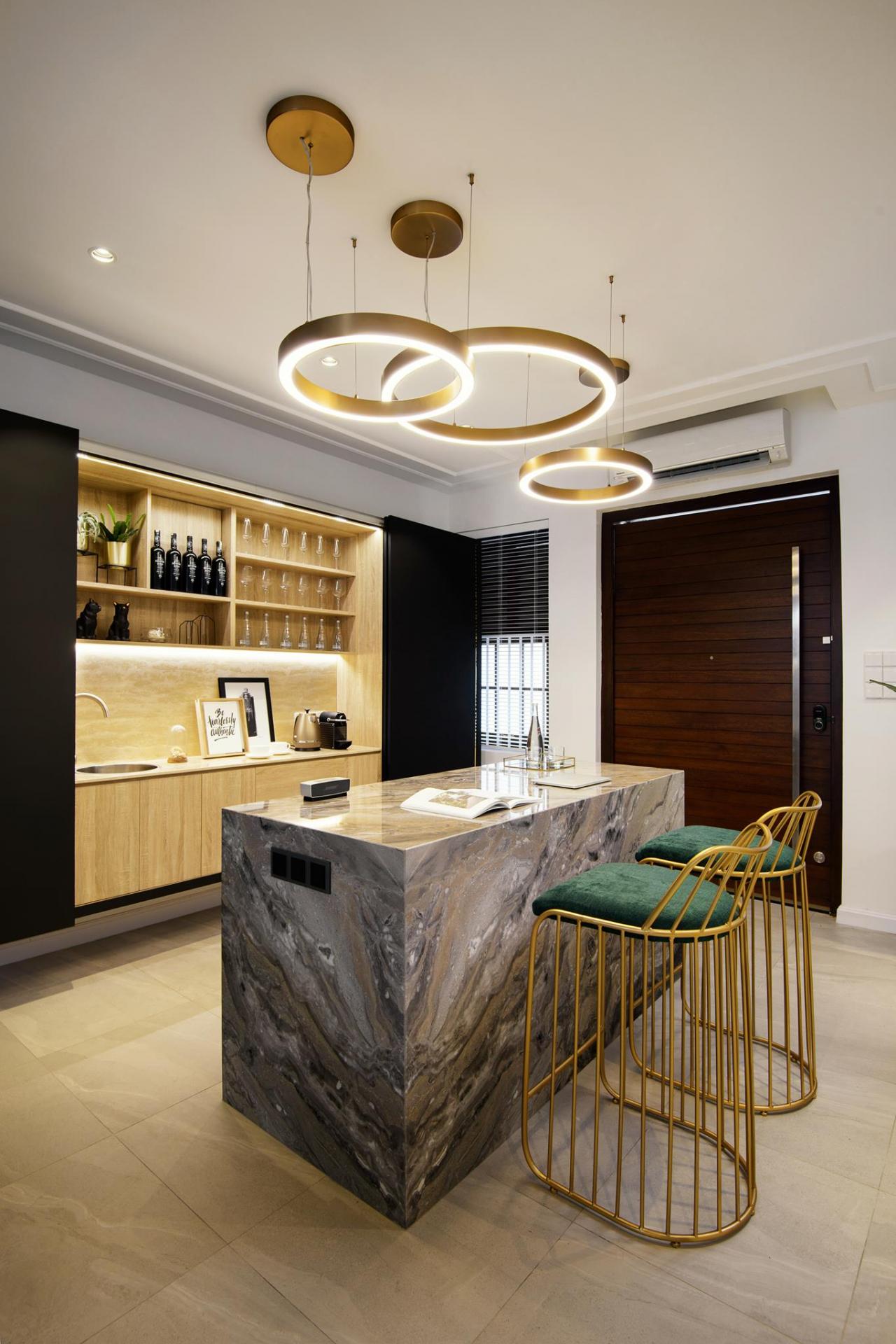 After eight months of renovation, the power couple has created a modern-day home that combines old school opulence and contemporary cosiness under one roof. Superior air ventilation incorporated into the interior allows it to feel more spacious, a stark contrast to the dark and cramped image of the pre-war house.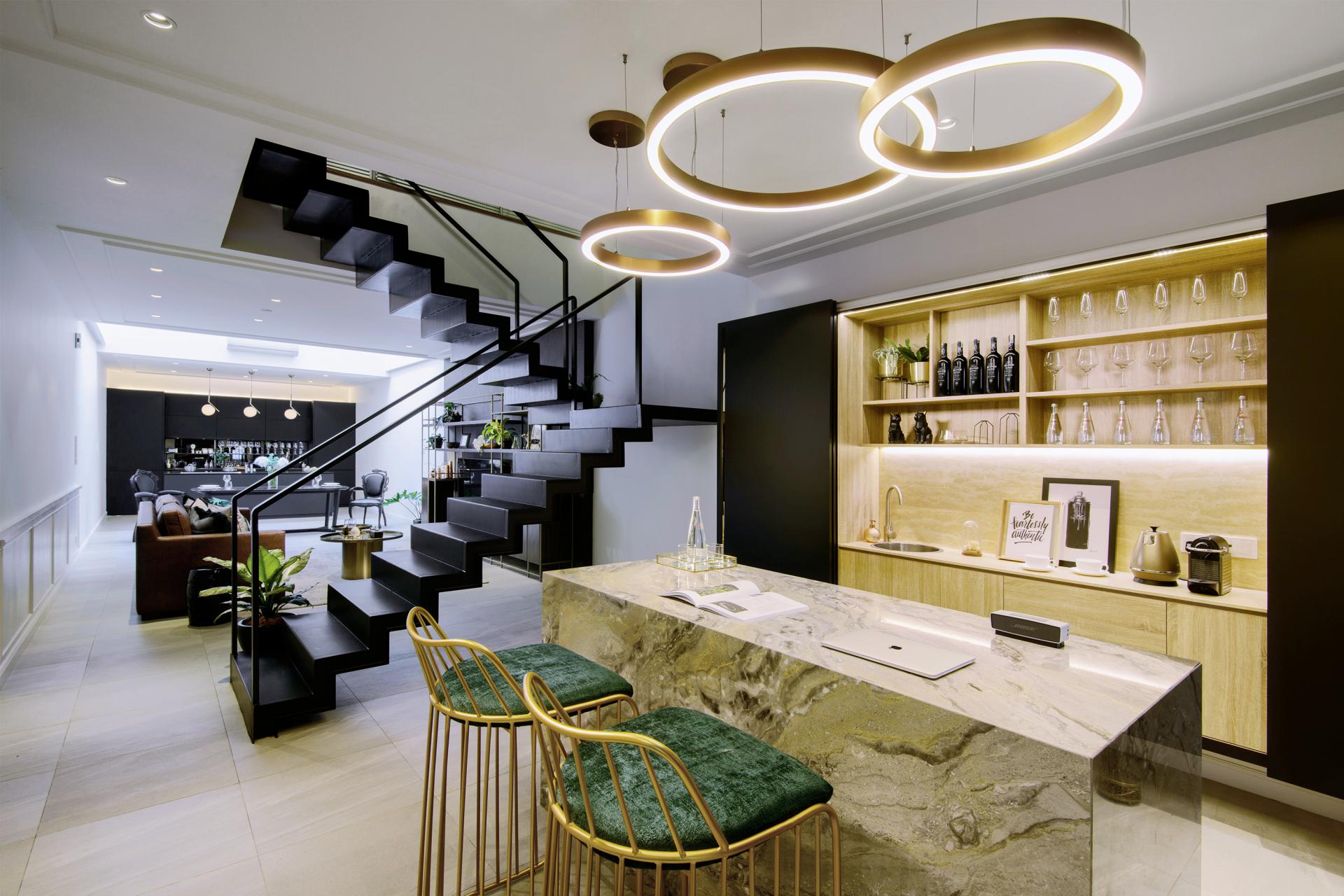 The elongated living room is connected with the kitchen, dining and open bar area, with a modern twist to classical European designs. Fitted with a spiral staircase coasted in rust paint, the bold design is further enhanced with the selection of large circular pendants and an imported Italian marble counter. The skylight also gives the common area a warm glow, elevated by the gold finishes.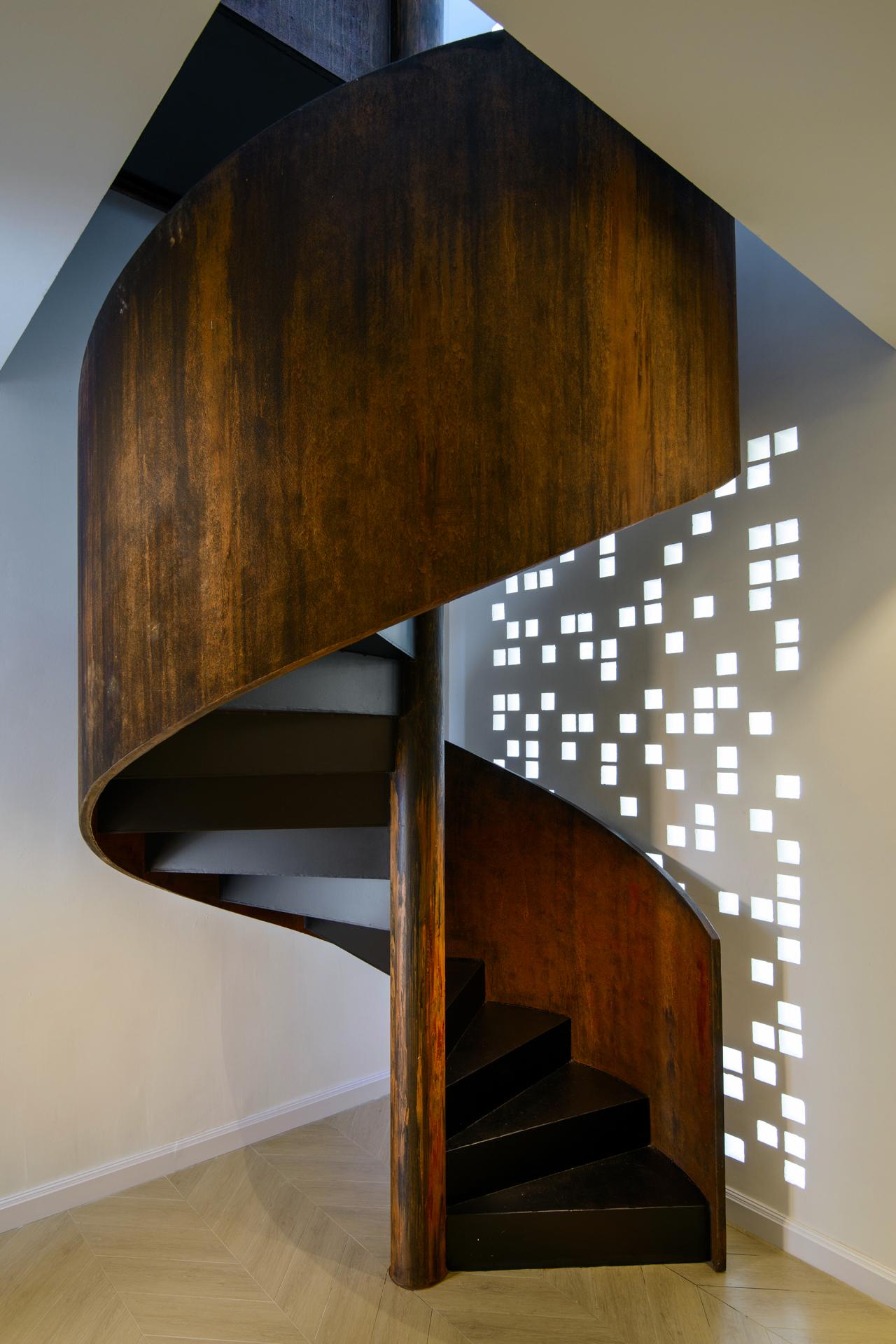 Moooi smoke dining chairs complement the dining table made with a black granite top and custom-made steel table legs. The kitchen is enhanced with a smart cabinetry system in Fenix matt black finishing. It also comes with an integrated fridge and hides a door for the laundry.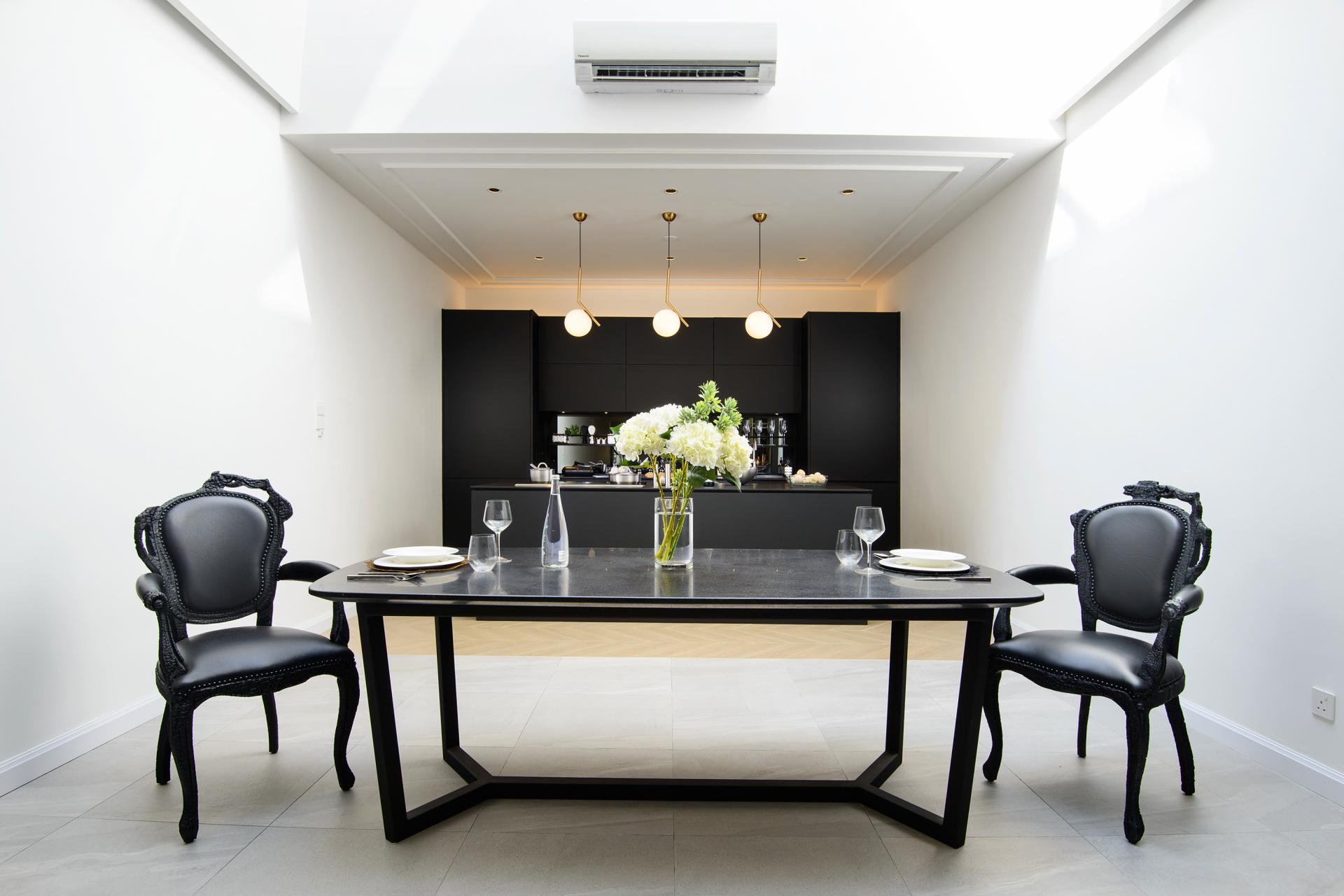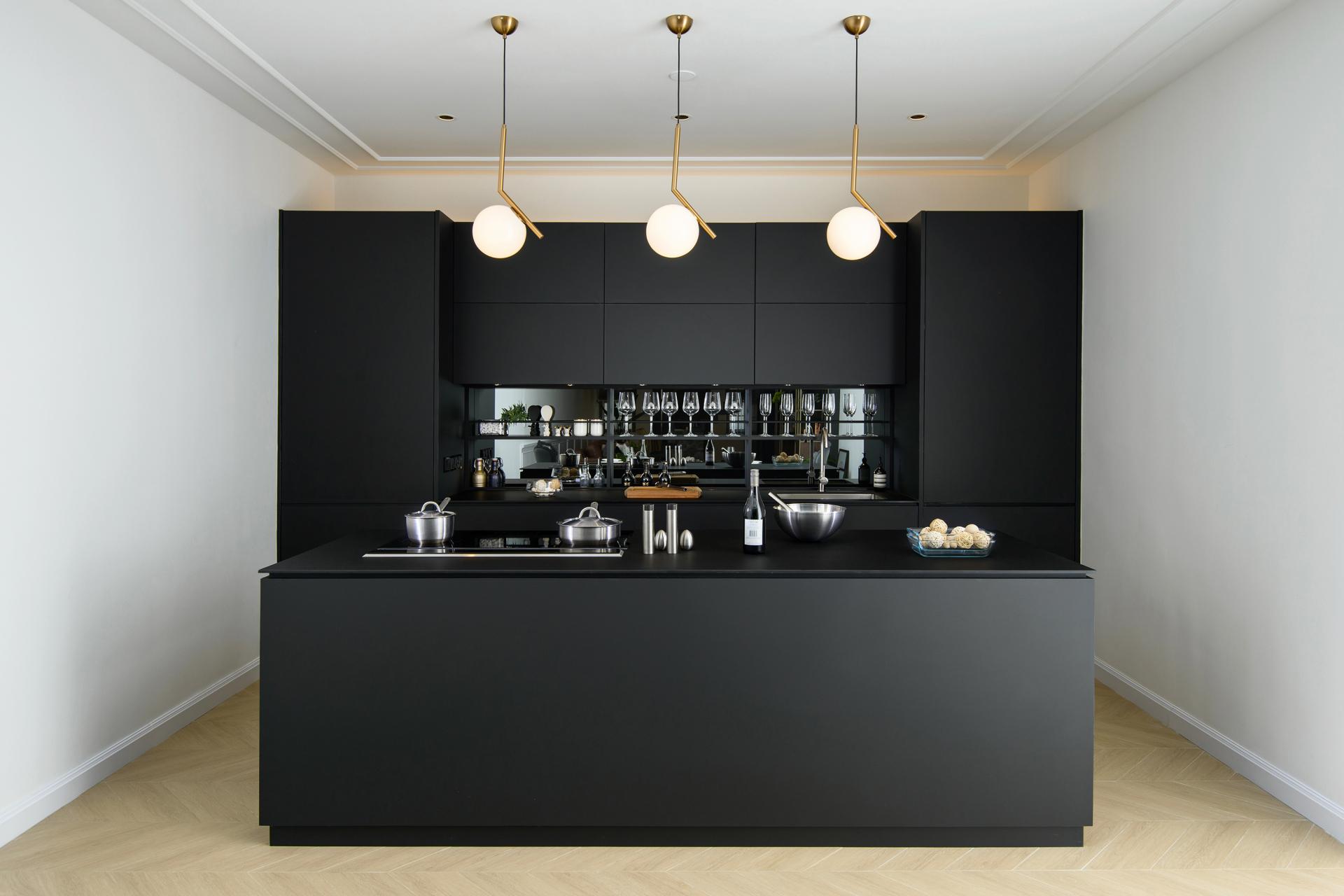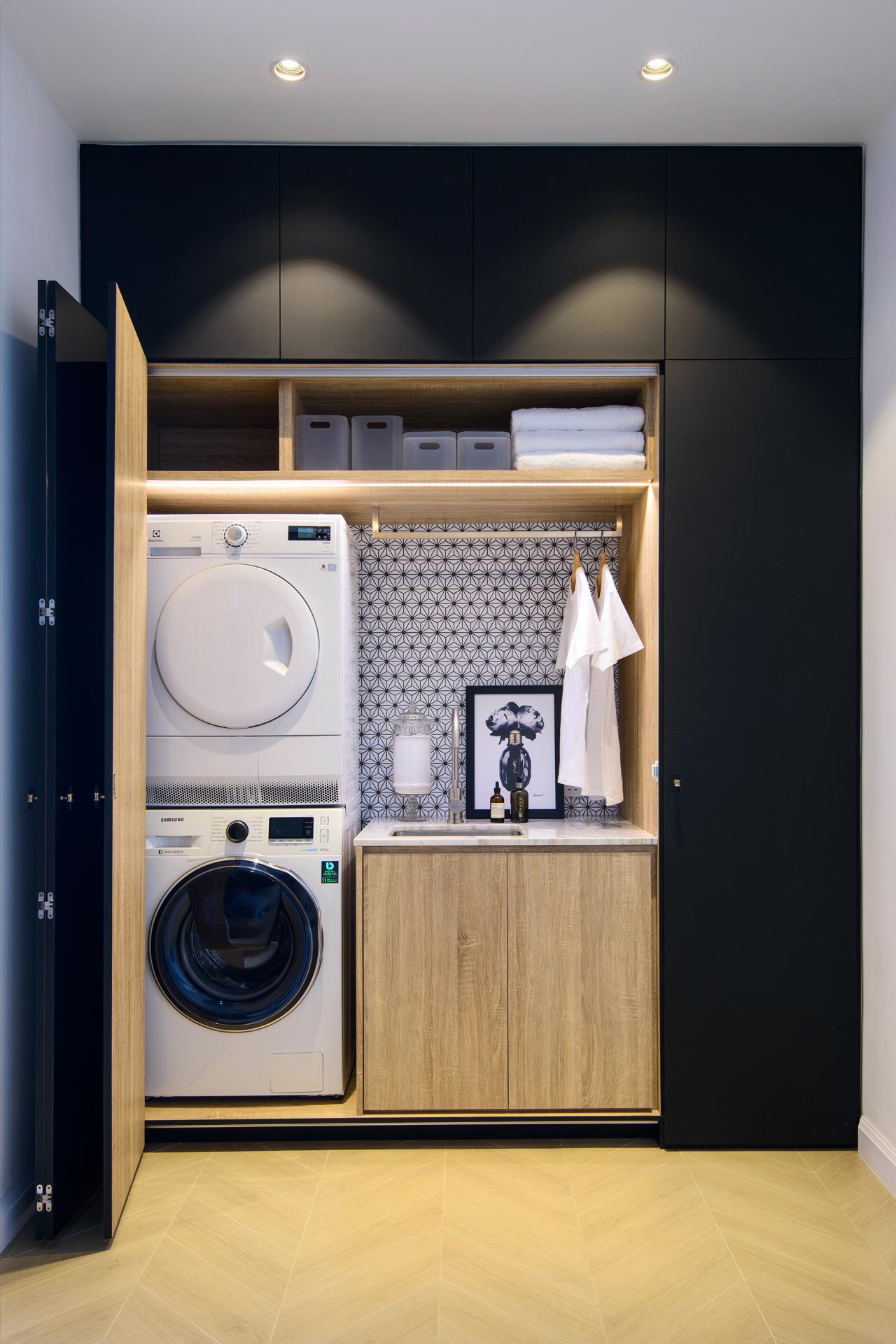 The 2,650 sq ft house has three bedrooms, all of which are on the upper floors. One of the bedrooms adopts a softer, baby blue colour palette, fitted with a custom made wardrobe that also acts as a dressing table. The highlight of this room, however, is the en-suite bathroom.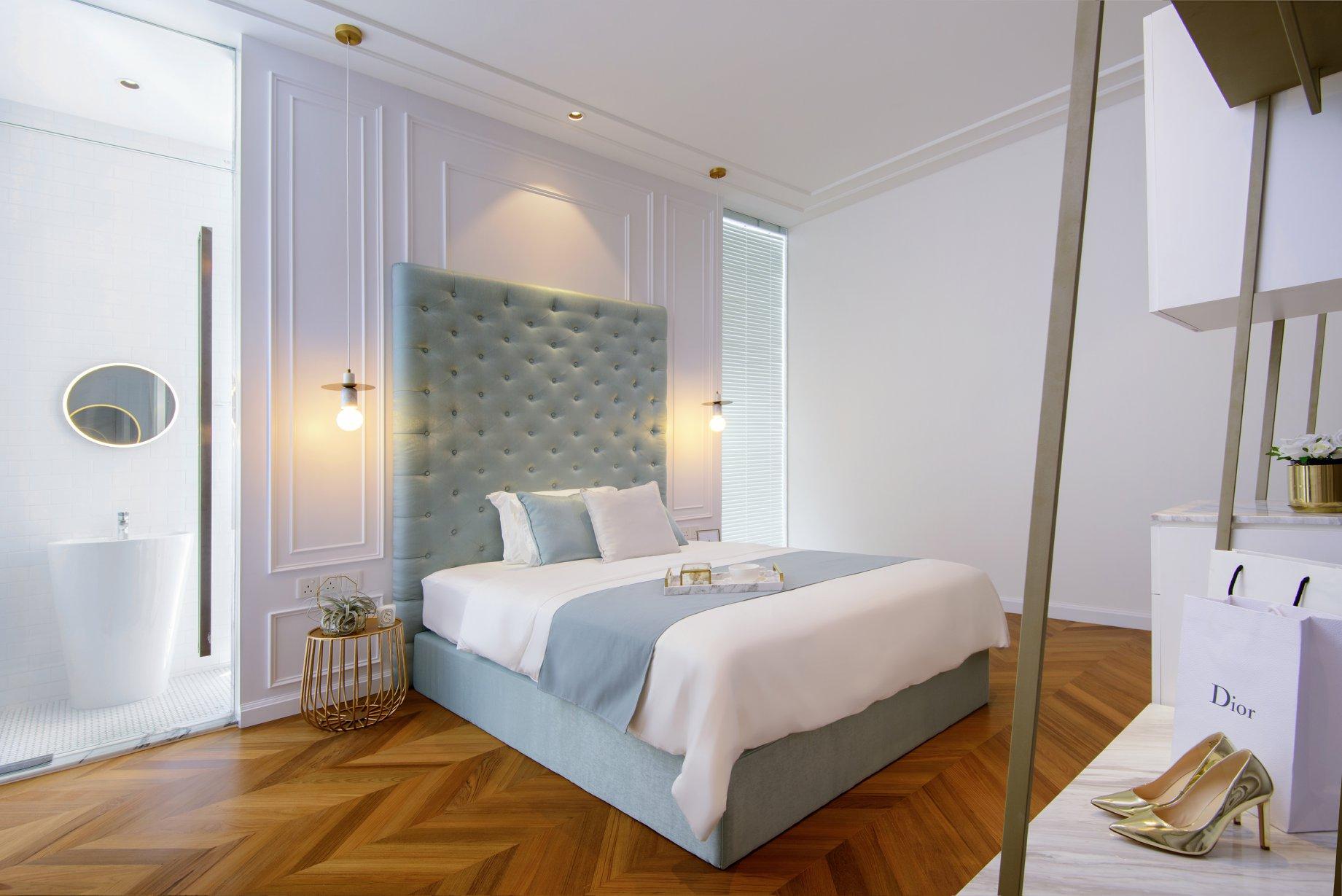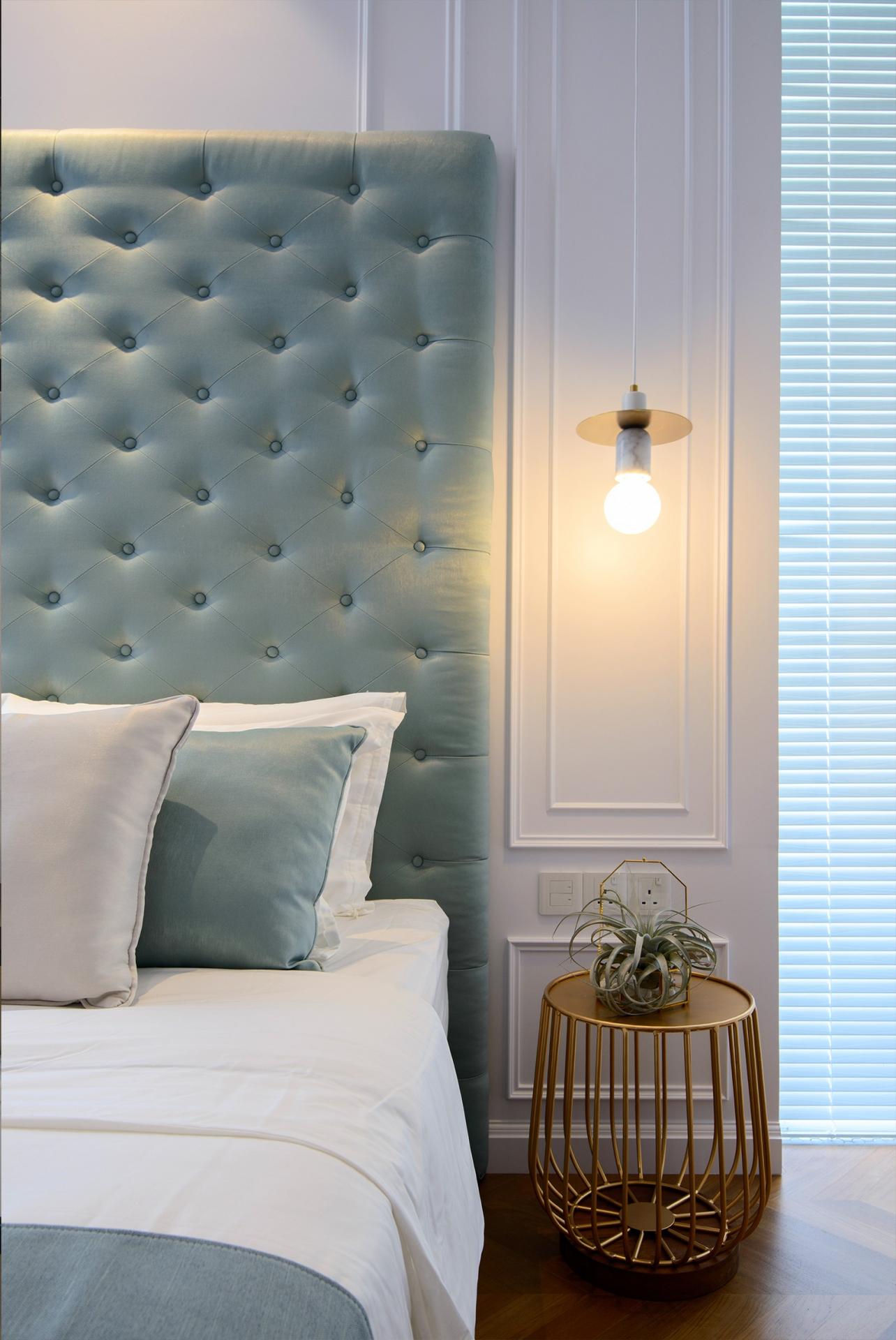 "We always wanted a bathtub and a marble feature wall, so we positioned the bathtub to be overlooking the skylight at the cantilever structure sitting above the dining area," comments Say Yang. "We applied the modern European approach throughout the house, by using French panelling, beading, and gold and brass trimming."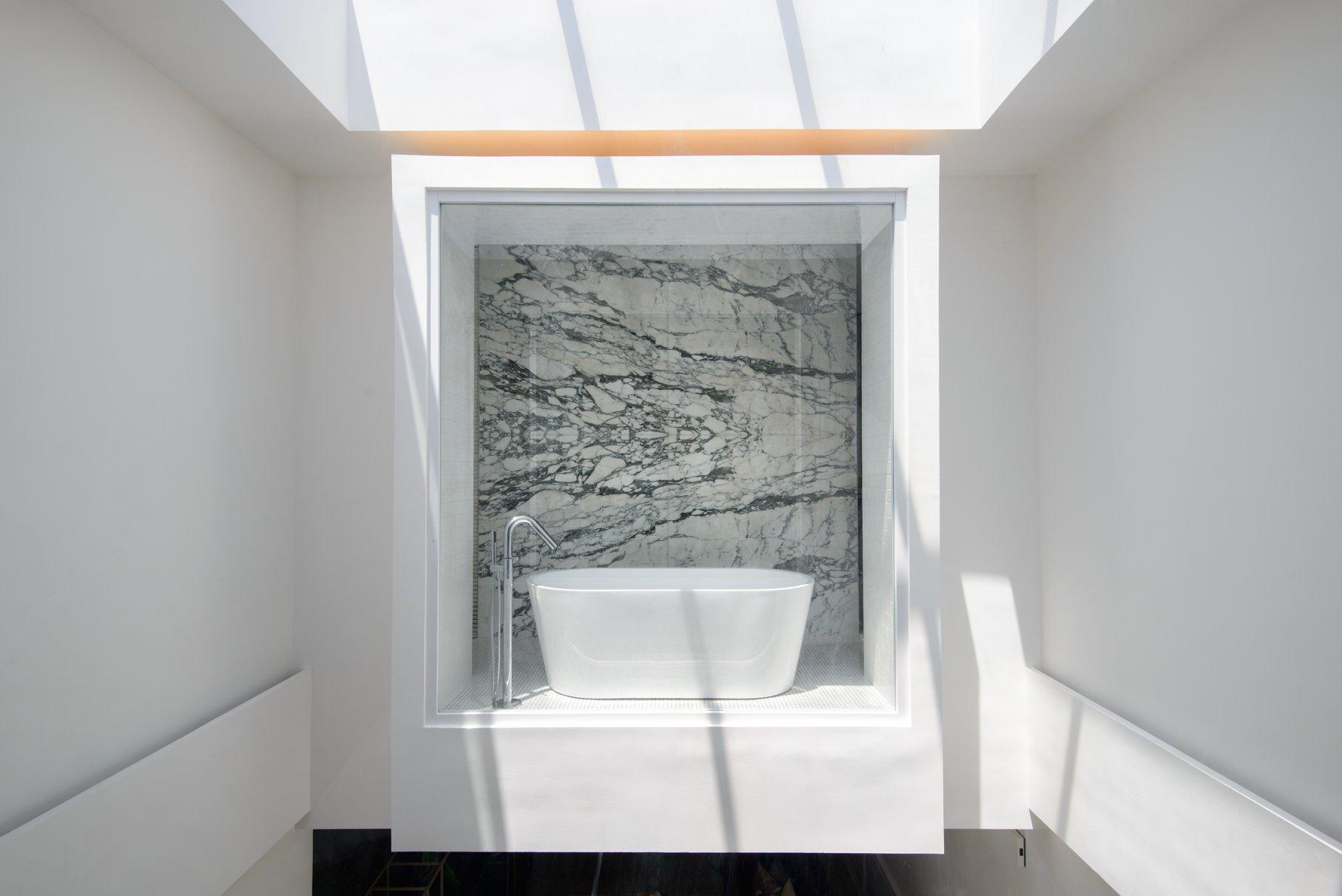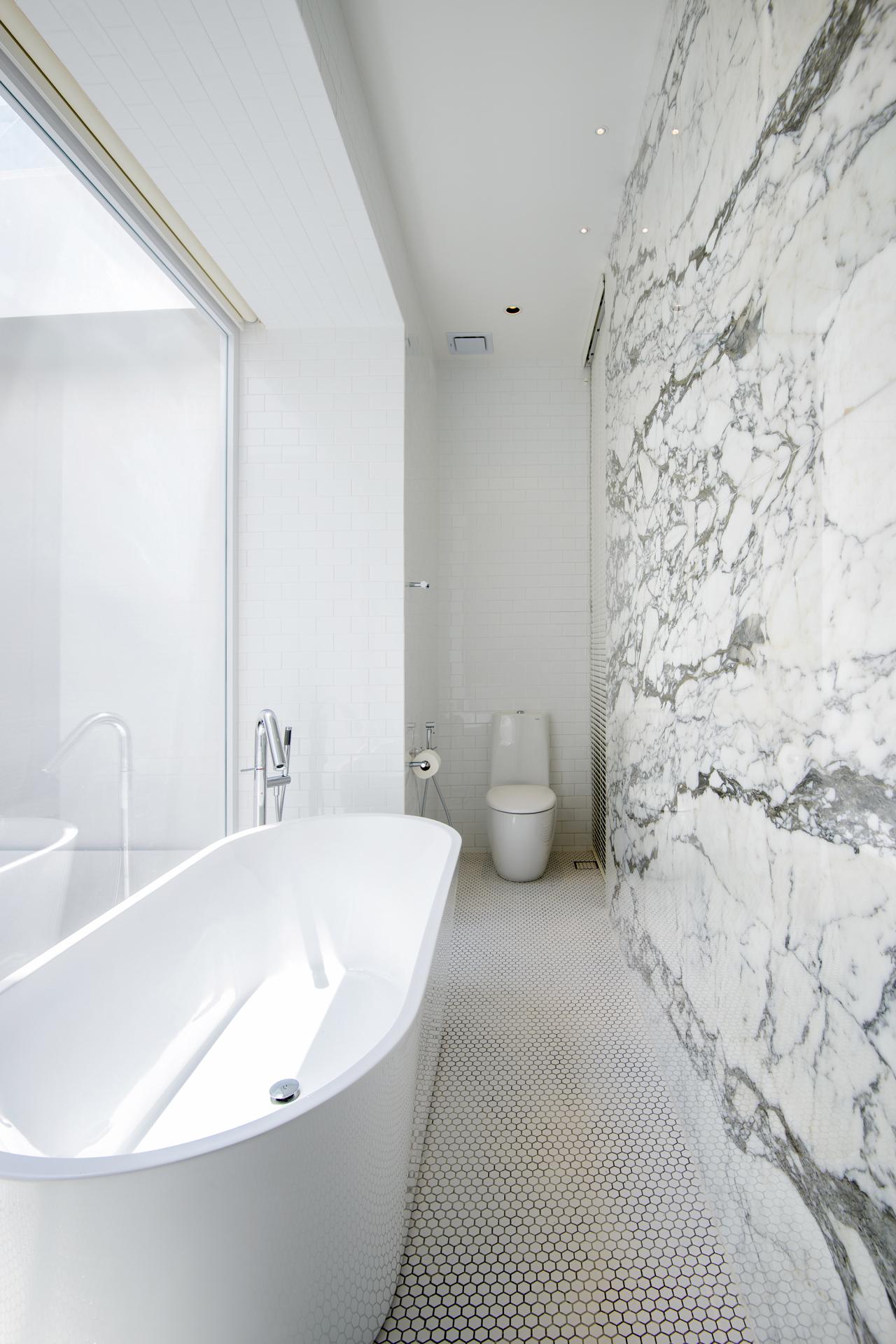 Another bedroom is blanketed in warm earthy tones, with a gold bed frame and clear glass wardrobe that visually expands the space.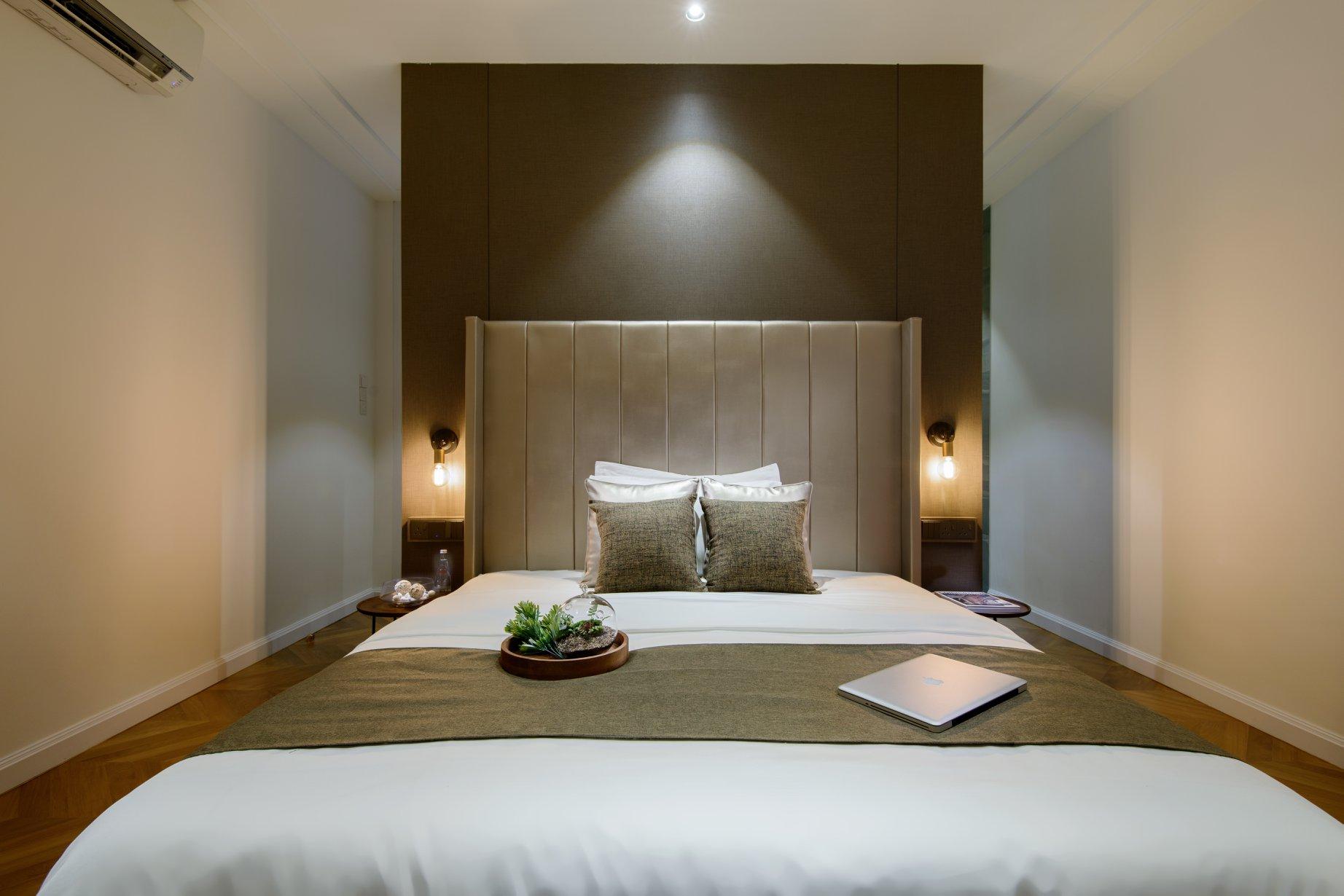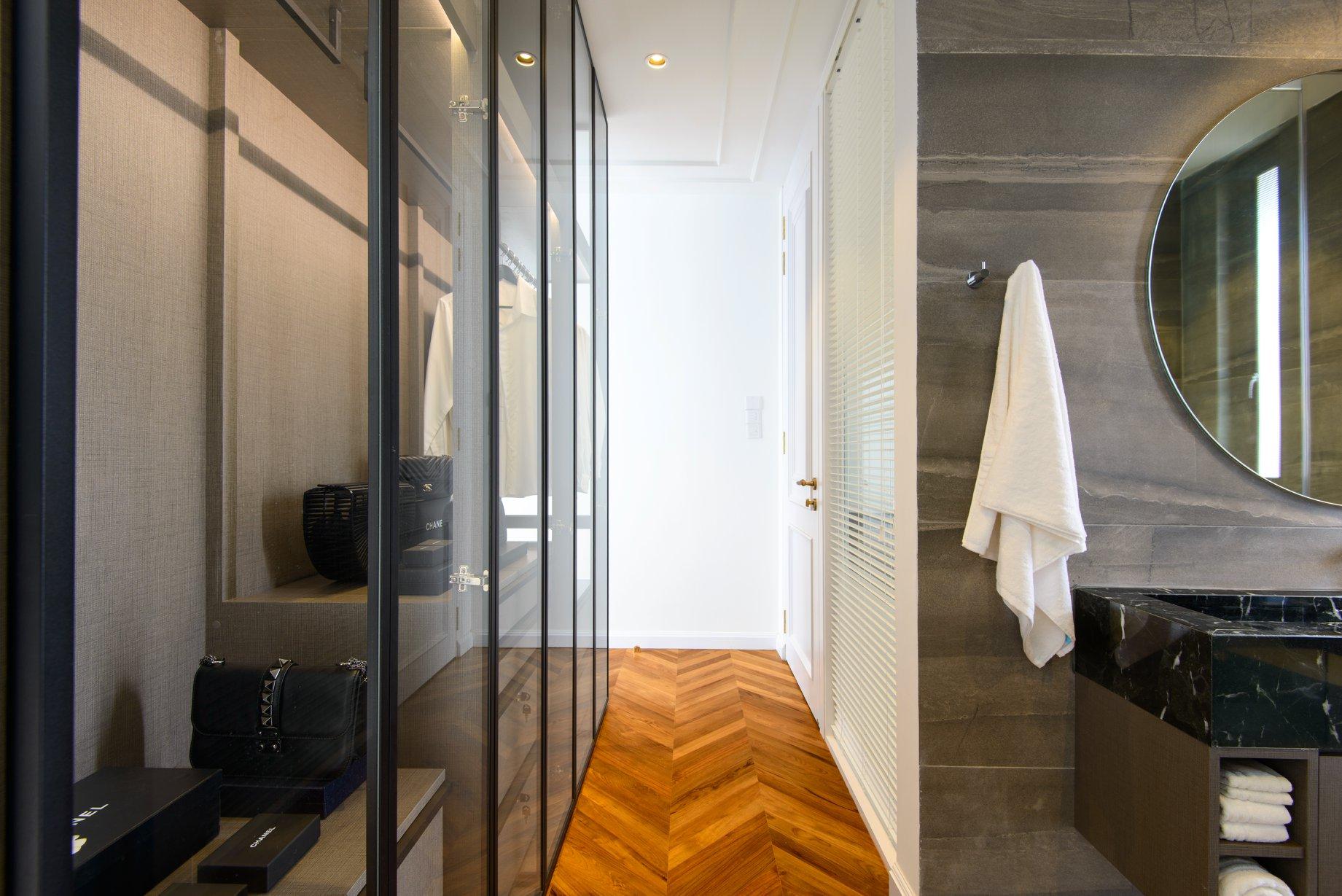 Photos by: Jordan Lye Photography