What is a perfect love? Is it bitter or sweet, light or heavy, simple or passionate? This couple's residence located in the heart of Taipei paints the picture of the most romantic type of love.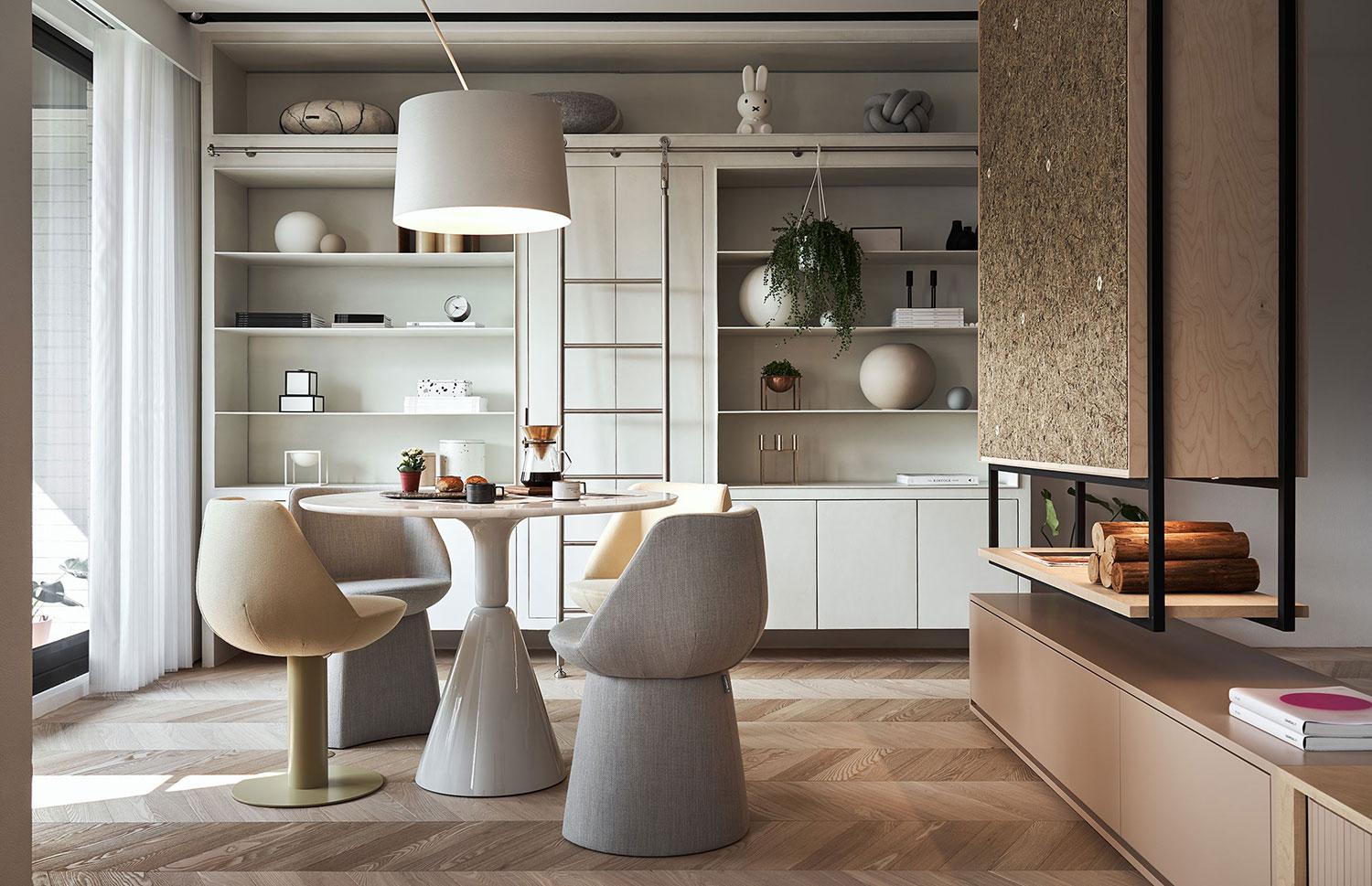 The sweetest home never has to be a magnificent mansion, but a cosy residence lovingly curated by two people. Working closely together with interior design studio Nor Design, a married couple transformed this 982sqft space in Taipei into their love nest using pink tones combined with light wooden floors. The two-bedroom spaces softly delineate public and private areas, in which the couple can enjoy quiet quality time away from the bustle.
Herringbone wood parquet flooring welcomes you as soon as you enter the house - so does a fresh fragrance that radiates in the air. The designer especially incorporated Alpine flower into a statement screen in the living room, instantly elevating the style factor. Coffee is enjoyed on the outdoor balcony, while quiet meals and moments can be shared in the vibrant living room adorned with a striking pink sofa that signals the start of a sweet story.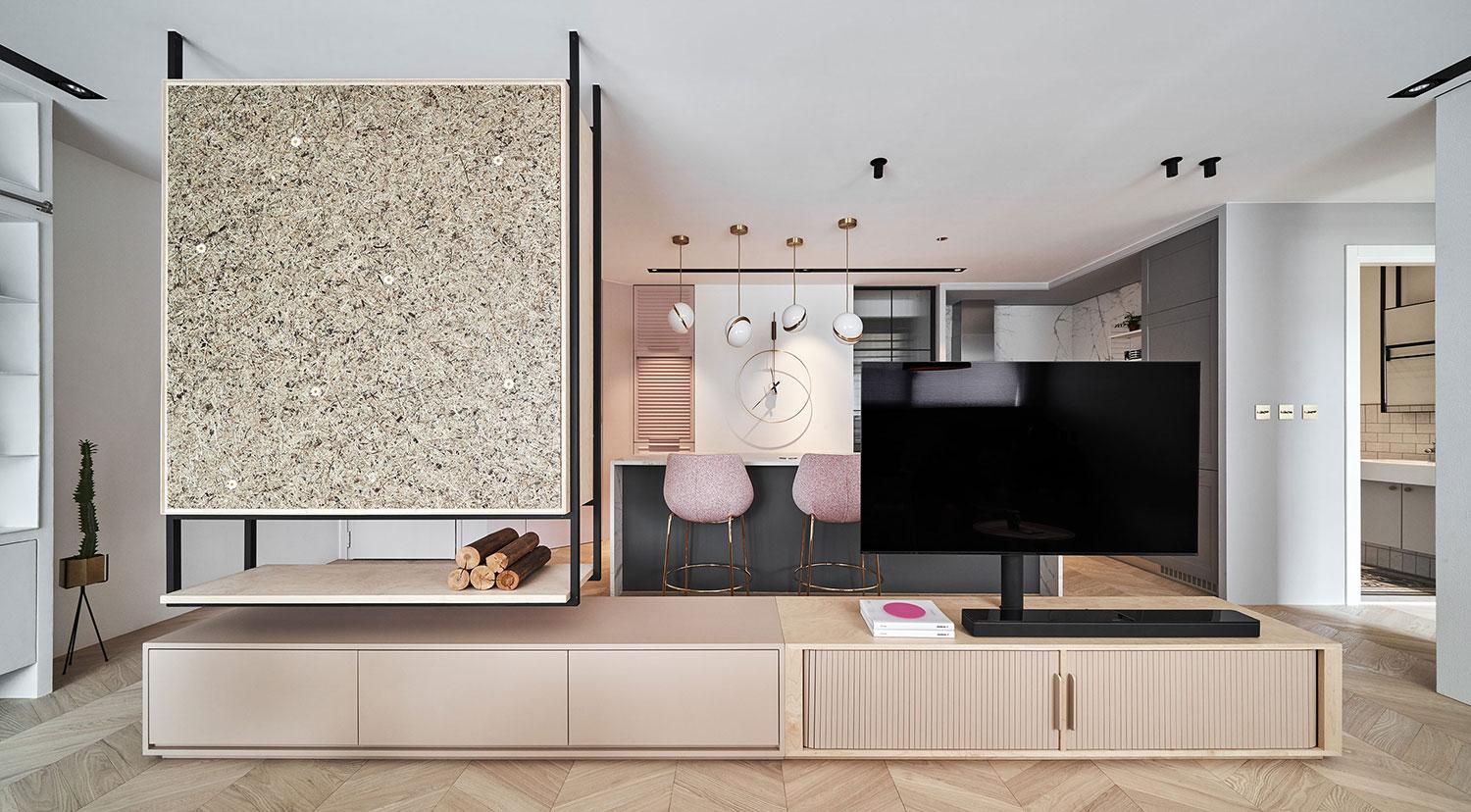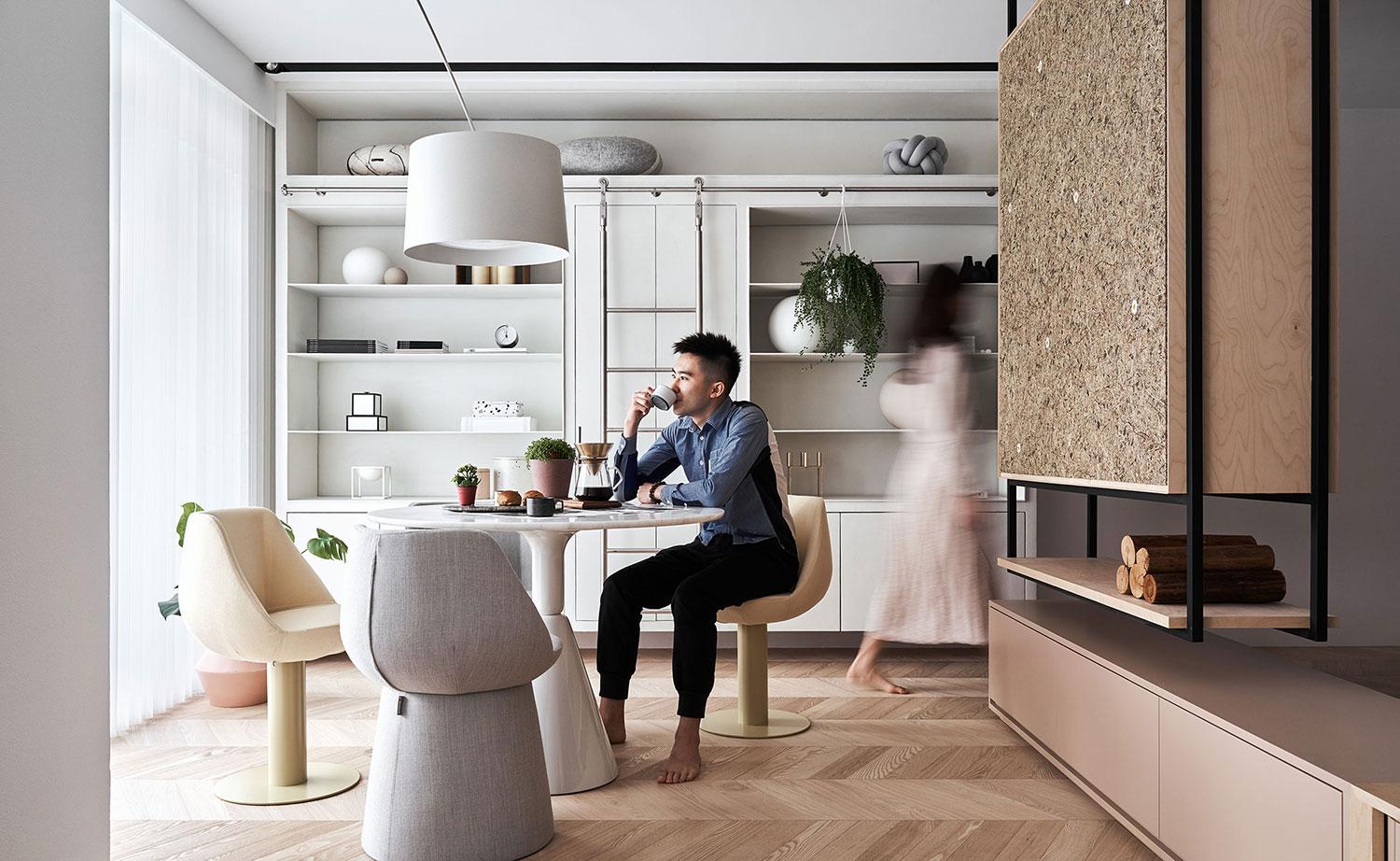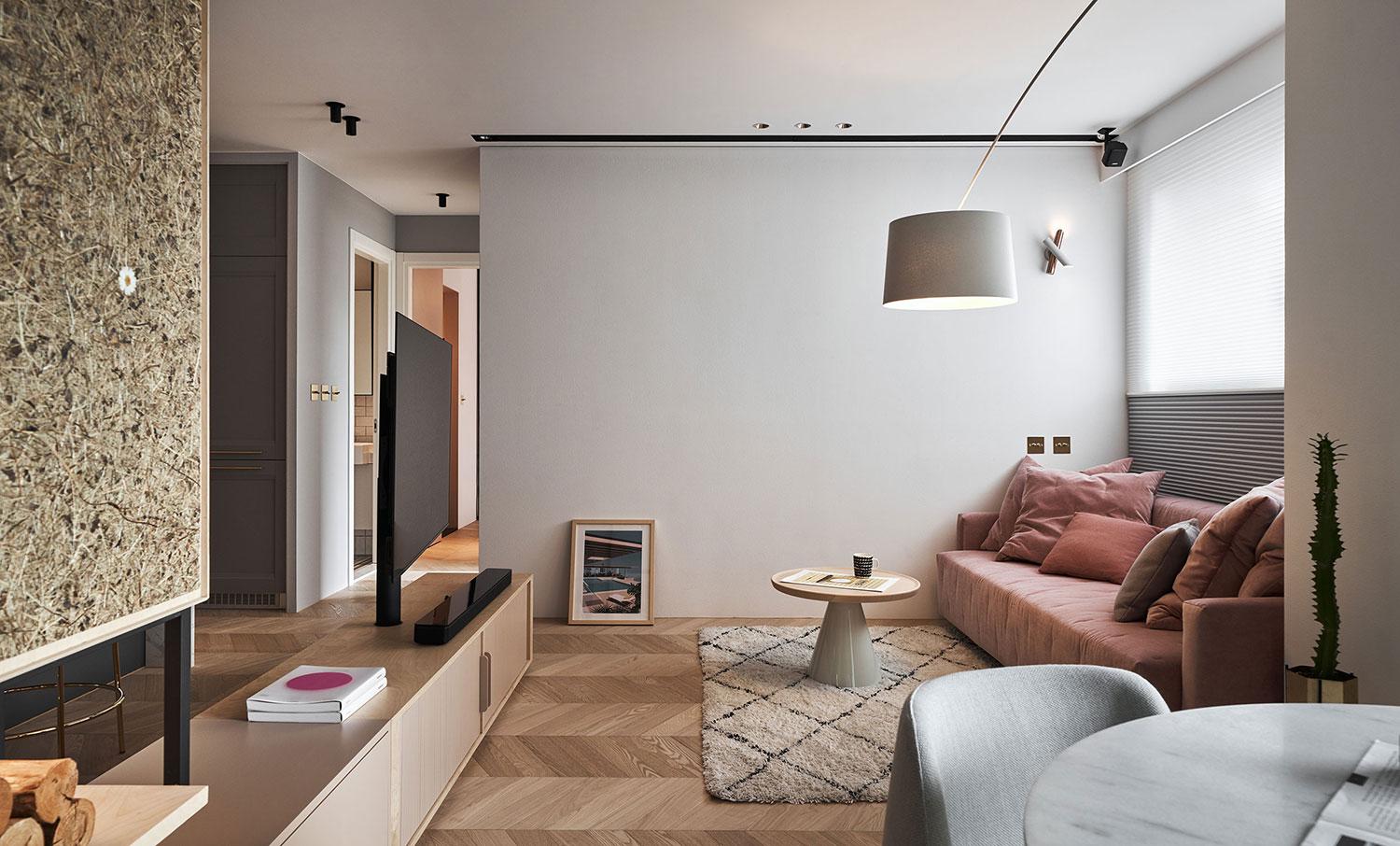 Meanwhile, the kitchen is lined with grey and pink walls and the island is crafted in Italian marble that reflects the elegance of the couple. Under the cool brass lighting fixtures and plush seats, the kitchen evokes an ambience that invites the couple to relax, converse and spend moments cooking together.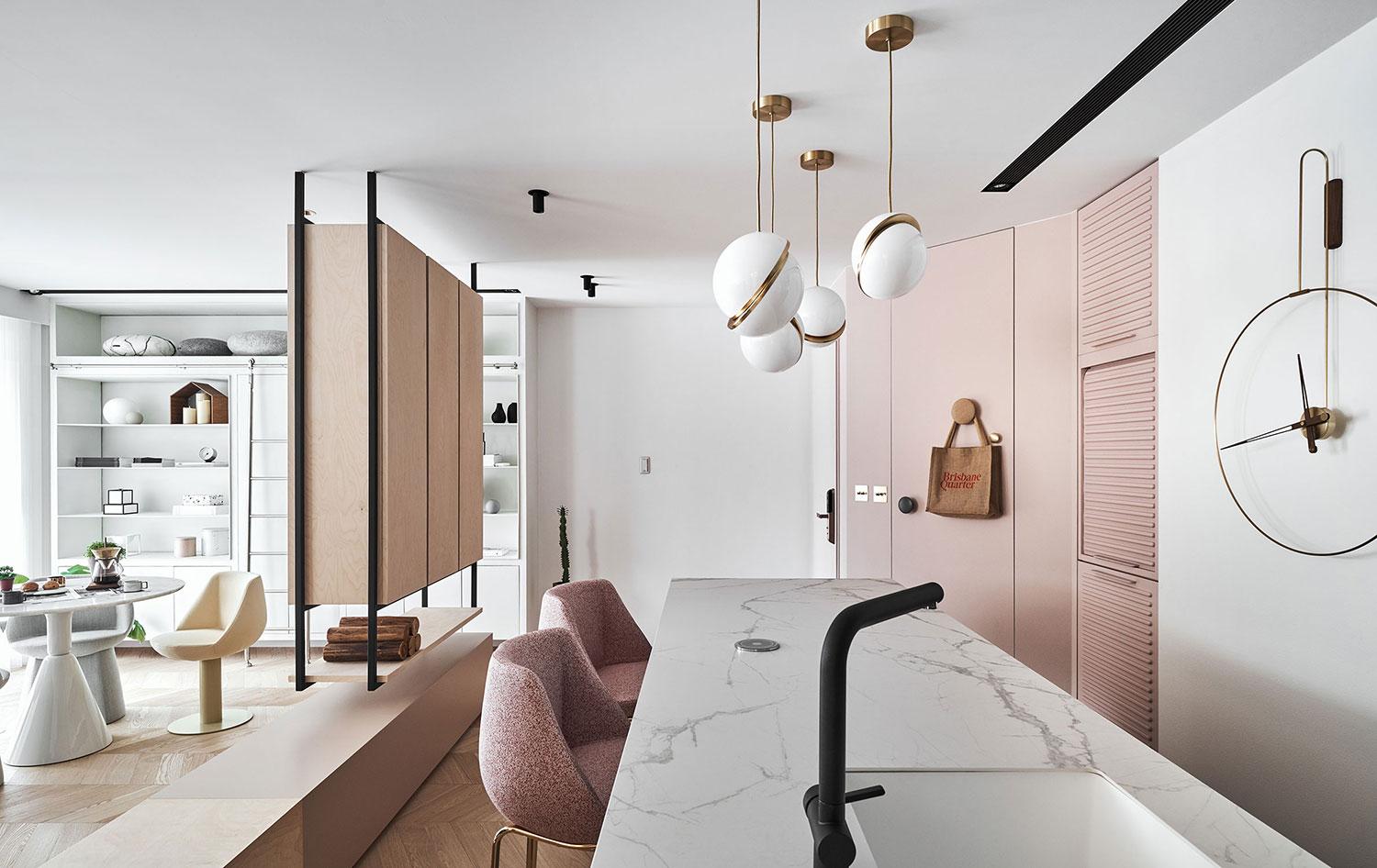 The same playful palette defining the living areas extend to the charming bedroom, which is swathed in pink hues combined with black glass frames and geometrically shaped accents to break up the whimsicality with a touch of masculine edge. A cosy woven hanging chair decorates a corner area, further adding to the home's gentleness and easy comfortability that sets the stage for a loving home for this sweet couple.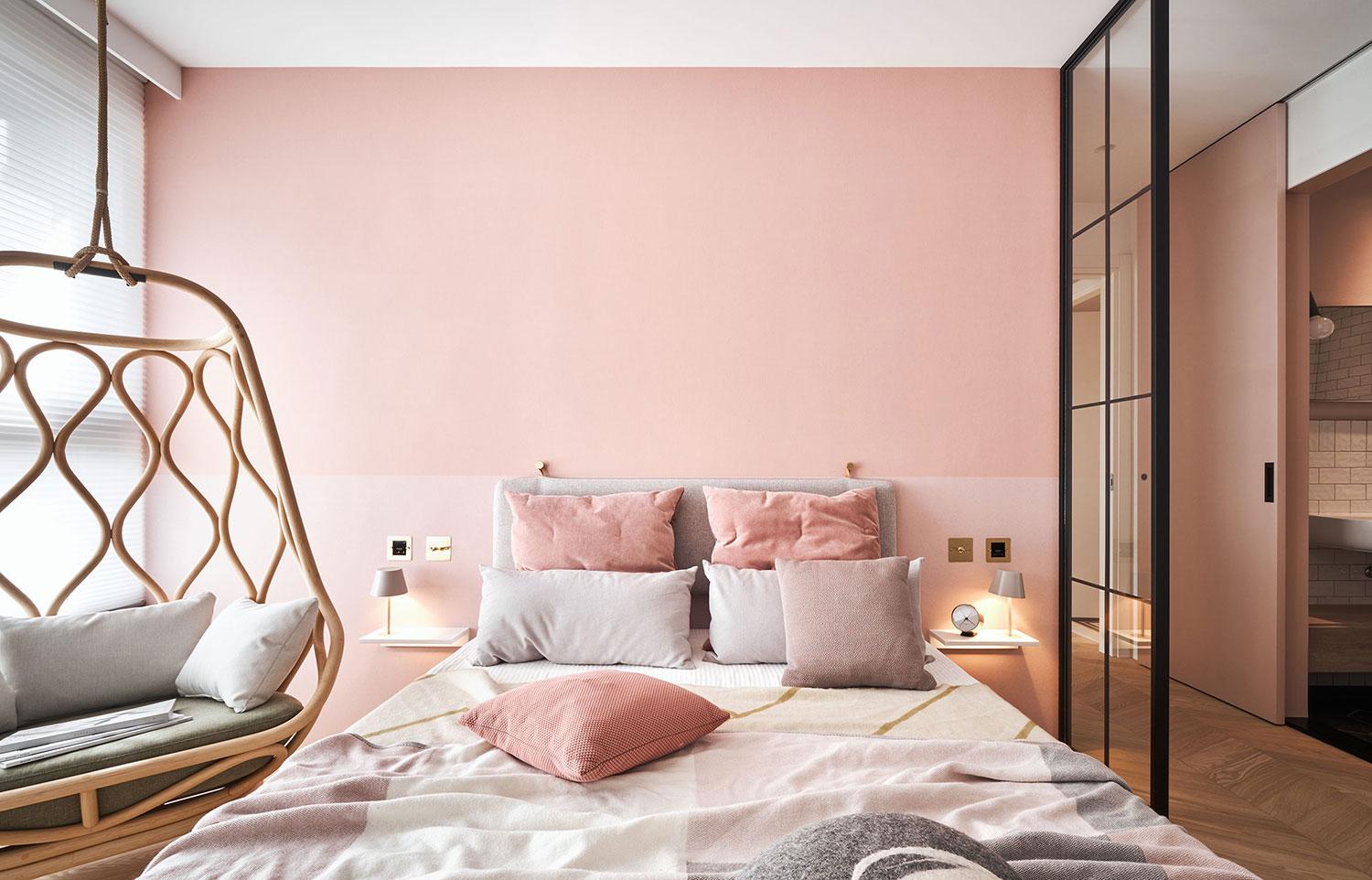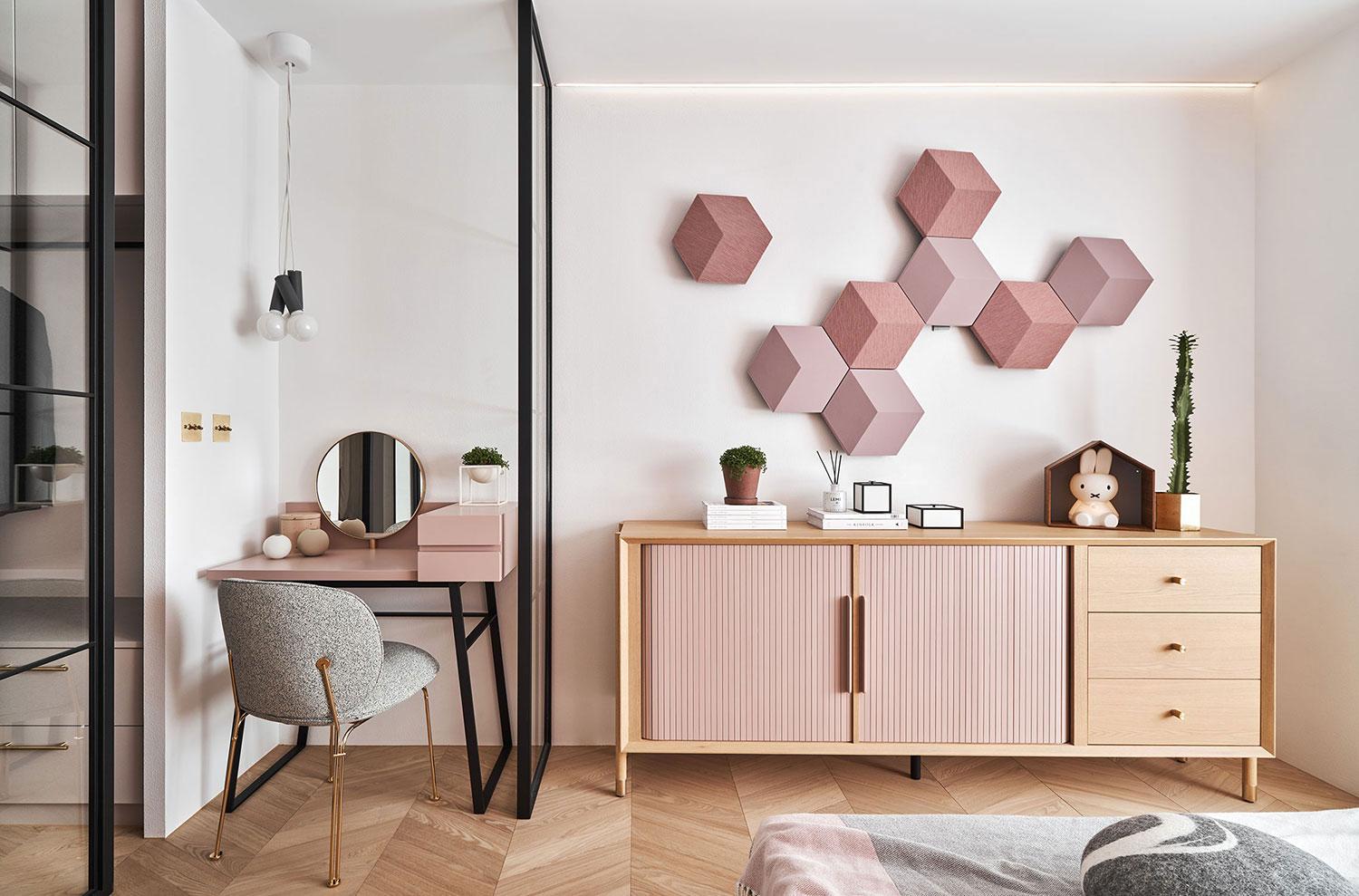 Photos:Nor Design
Scroll through the gallery below to see more of the home: