Personalised lifestyle products have become the latest, hottest interior design trend, with more young people choosing designs that combine Bespoke elements and smart technology to highlight their personal style. To cater to this booming trend, Samsung has rolled out a collection of stylish appliances focused on personalised design. While these products are suitable for setting off different styles of any home, the sheer beauty of any standalone product is it can integrate into the interiors.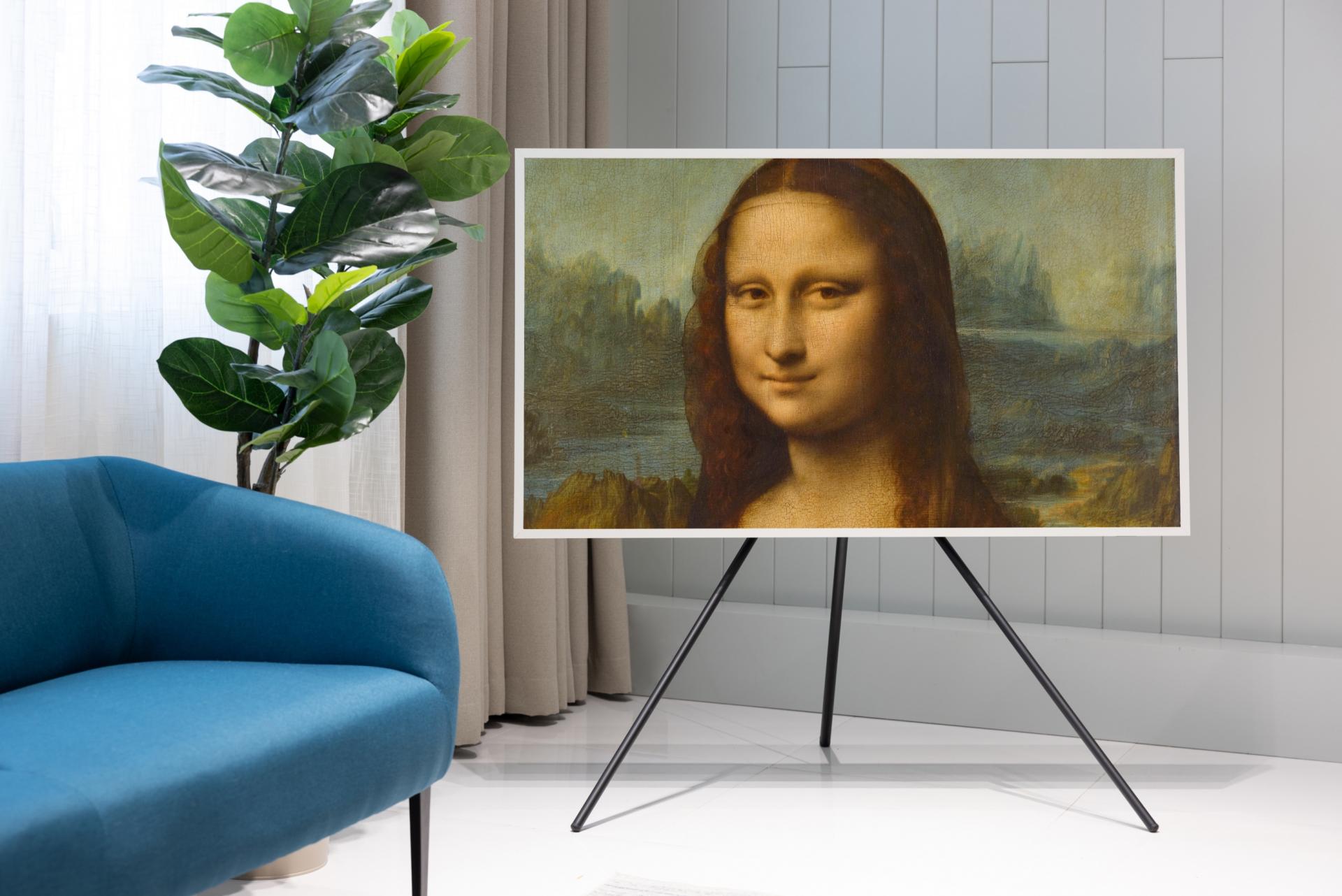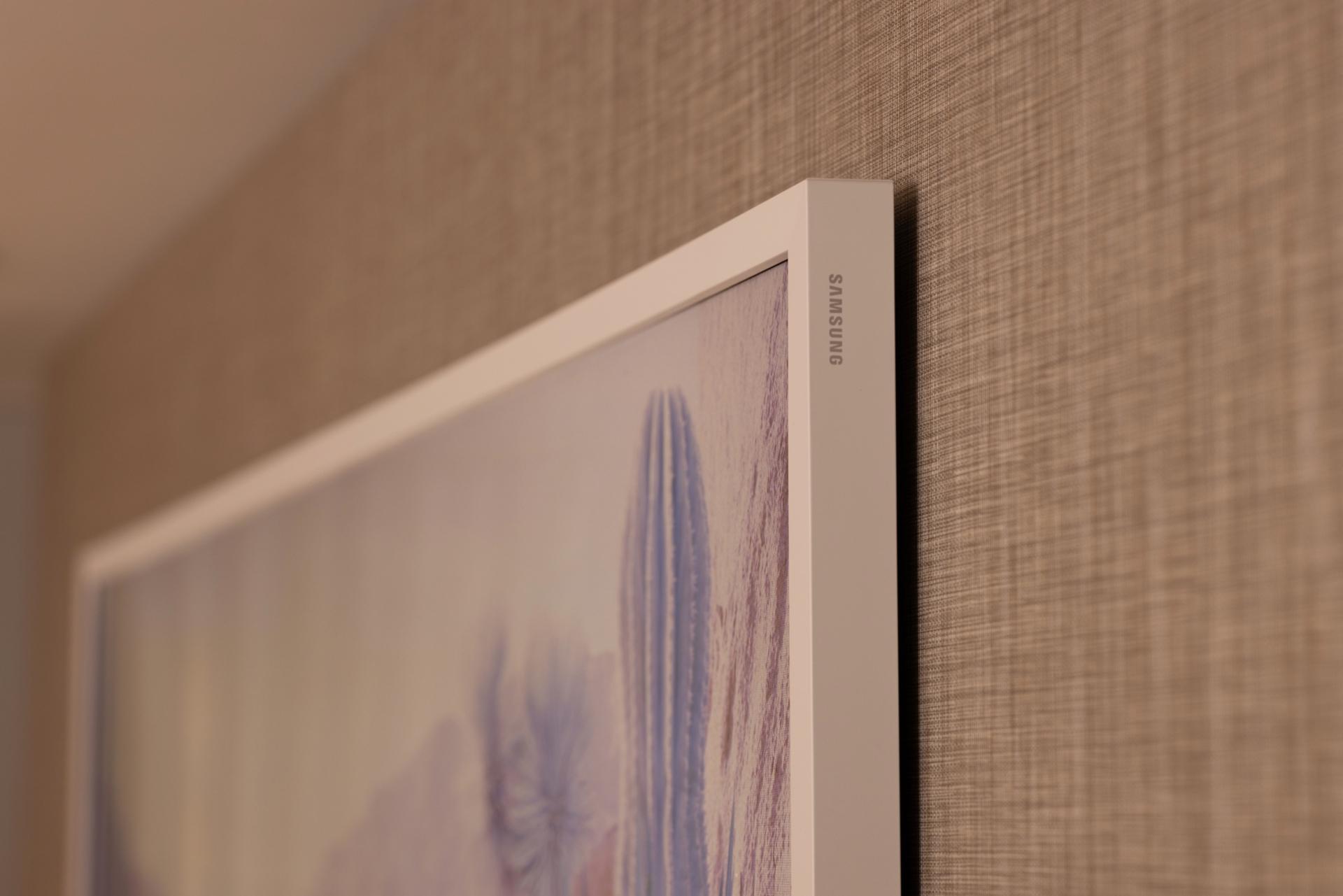 Injecting trendy elements into the living room
The living room is the core of a home. With the right accessories, visitors can experience the homeowner's taste as soon as they step foot into this space. And Samsung's The Frame, with its look closely resembling a framed piece of art, offers an opportunity for you to do just that. The device is designed to look like a slim picture frame you can attach seamlessly to the wall, with customisable magnetic bezels that can be changed according to your taste or interior design. With the unique Art Store mode, you can choose from more than 1,600 world-renowned artworks to display on the screen and match whatever home decor style you have.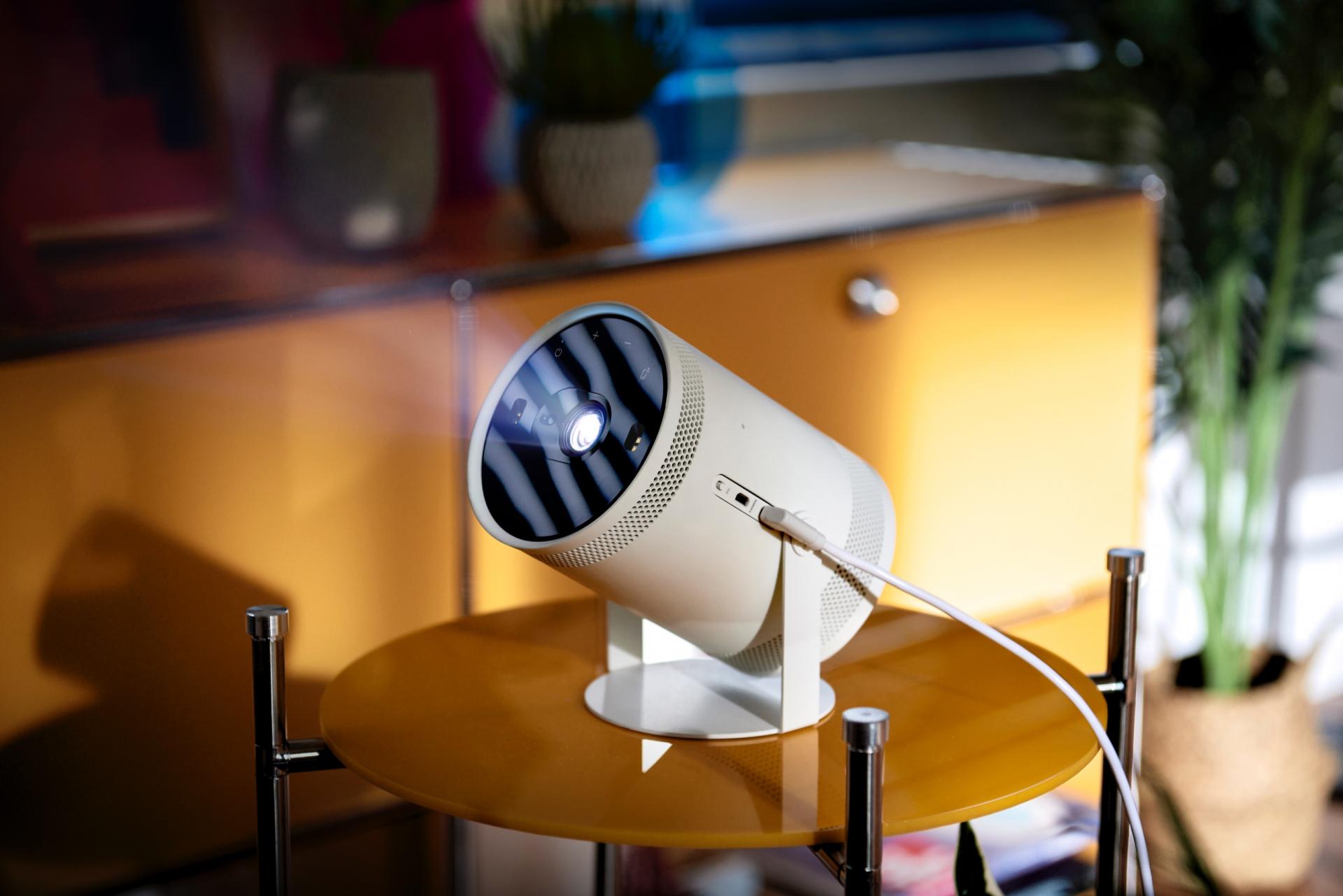 Create a private entertainment space
The Freestyle entertainment device combines Smart TV functions, projection effects, 360˚ speakers and party ambient light effects all in one device. Users can easily turn their bedroom into a private cinema, or use any wall to project up to a maximum 100-inch screen to entertain friends at home. Its small body won't take up much space in your home, and it definitely won't be an eyesore with its elegant white cylindrical shape design. It's light and easy to carry, so you can even use it to make your own outdoor cinema.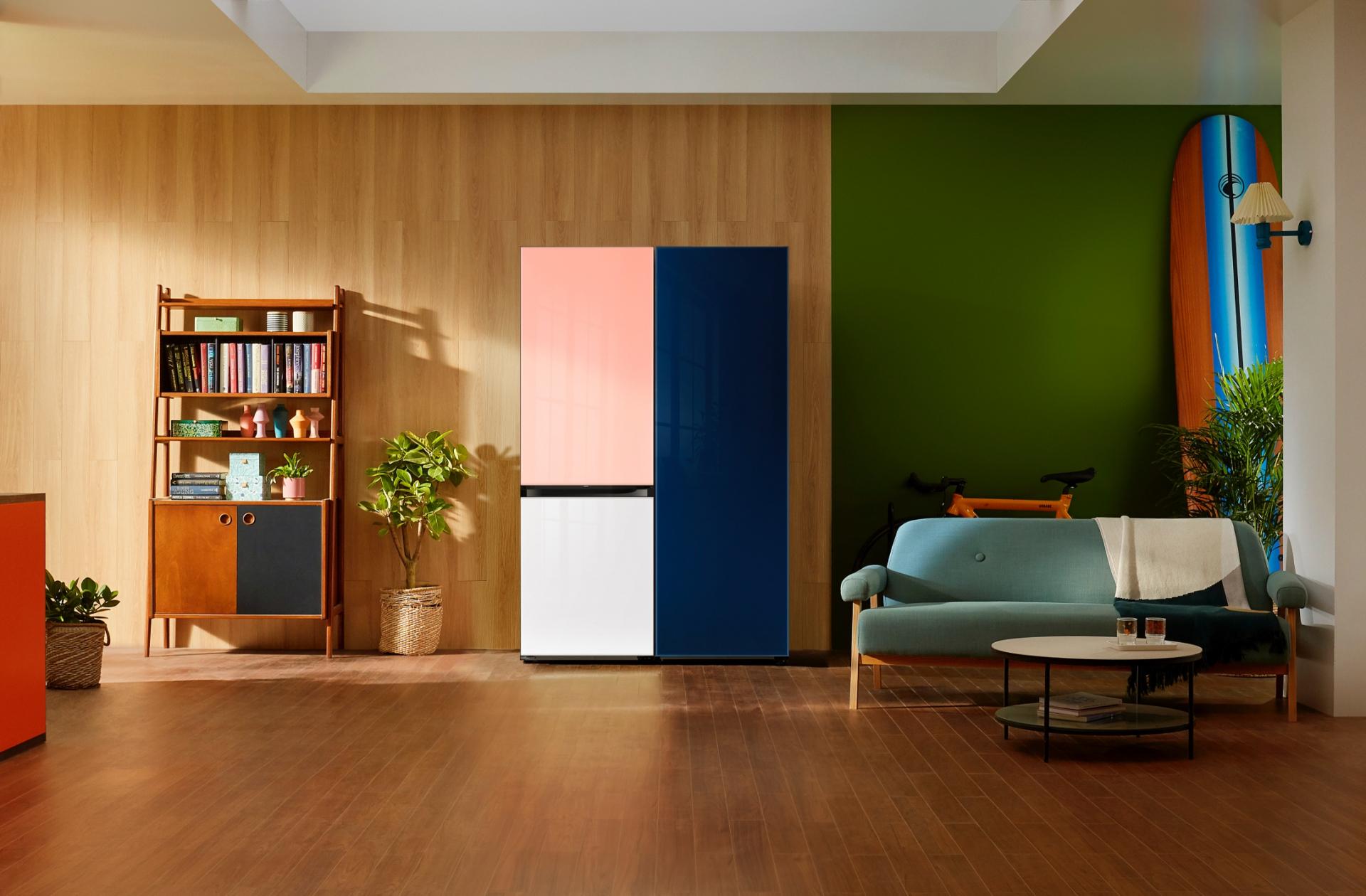 Colour play adds vitality to the kitchen
Samsung's Bespoke refrigerator series has shaken traditional fridge designs predominated by white or grey panels to offer four stylish colours: glam navy, clean white, clean peach, and satin sky blue. Apart from the colours, the series also provides different options of glass material that adds texture and sophistication, namely the soft and smooth satin glass, the luxuriously high gloss glam glass, and the clear and translucent clean glass, infusing an aesthetic element into the kitchen. Users can also match the fridge combination based on their tastes and storage needs.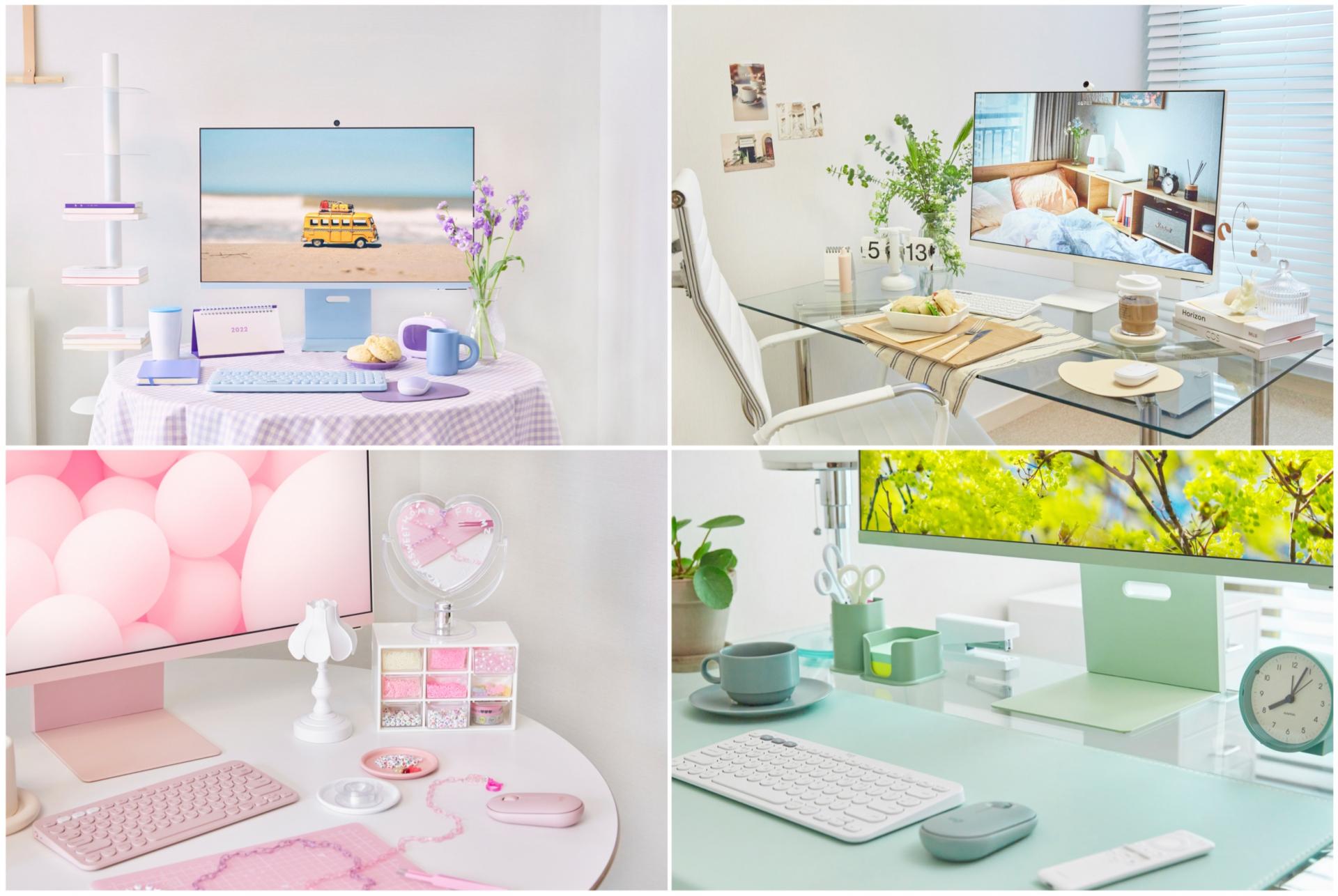 A workspace with impressive aesthetics
In addition, The Samsung M8 Smart Monitor is stylish and aesthetic as it boasts a white exterior and a slim design. It also offers four dreamy colours: warm white, sunset pink, spring green and daylight blue. The back of the monitor even includes herringbone patterns, adding aesthetic elements to your work-from-home or audiovisual experiences.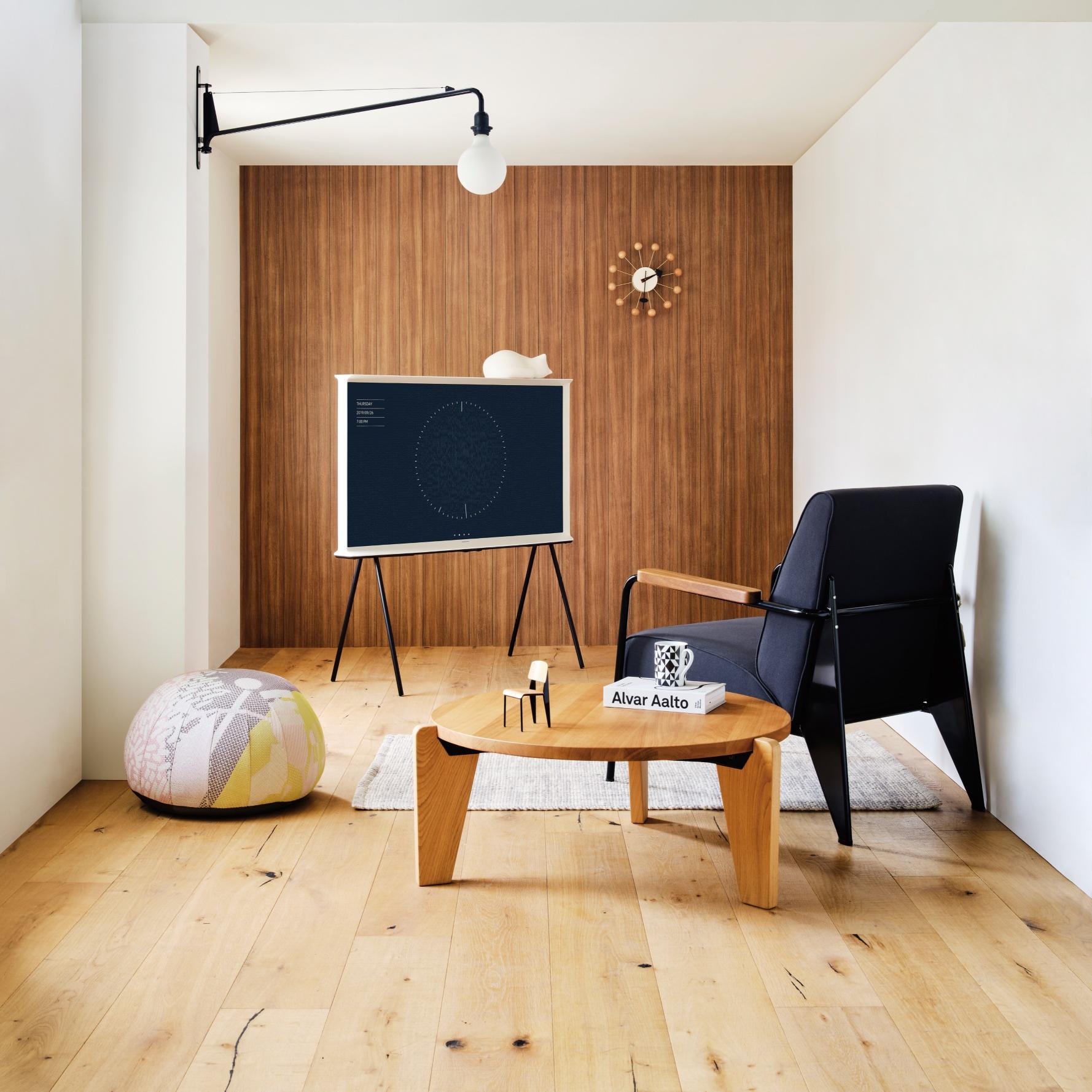 Special layout of side hall/bedroom
Another aesthetic TV of Samsung is The Serif. Designed by renowned French design duo Ronan and Erwan Bouroullec, The Serif boasts an iconic I-shaped frame and a detachable stand, meaning it can be hung on the wall or placed on the floor. The Serif is an impeccable, yet aesthetic TV display, and will be welcomed by people with taste.
Samsung Hong Kong
Tel: 3698 4698
Website: https://www.samsung.com/hk_en/