Located in a village south of Cambridge, the 2,550-sq.ft. home lets the homeowners make the most of country life while commuting to work in the city.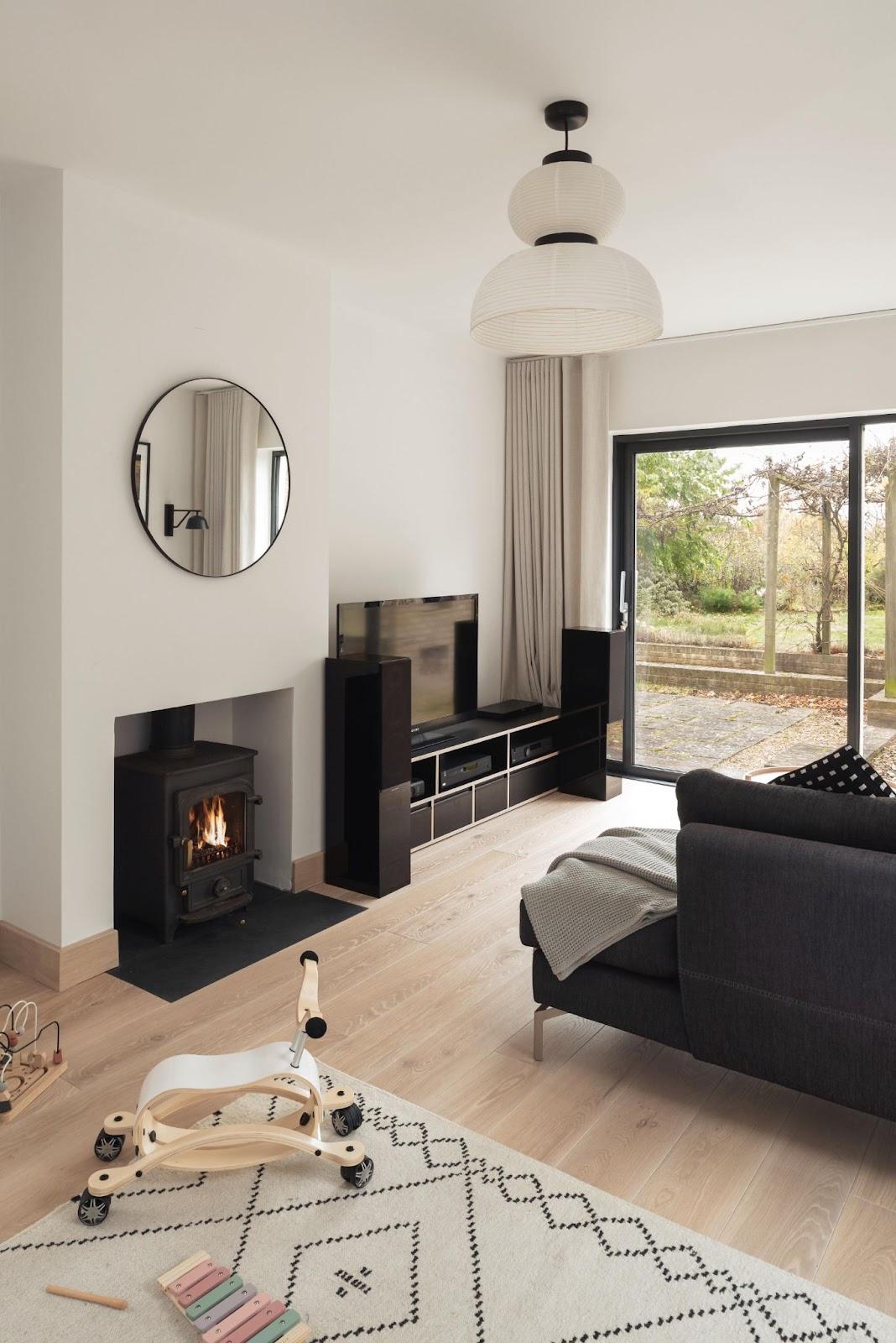 A couple in their thirties, who have a toddler, tapped the shoulder of interior designer Katie Malik to help them craft the perfect family home. "The clients approached me to actually help them pick the right house. They were initially thinking about a completely different property which I knew would most likely not fulfill their desires and cost a lot to achieve what they wanted," says Malik.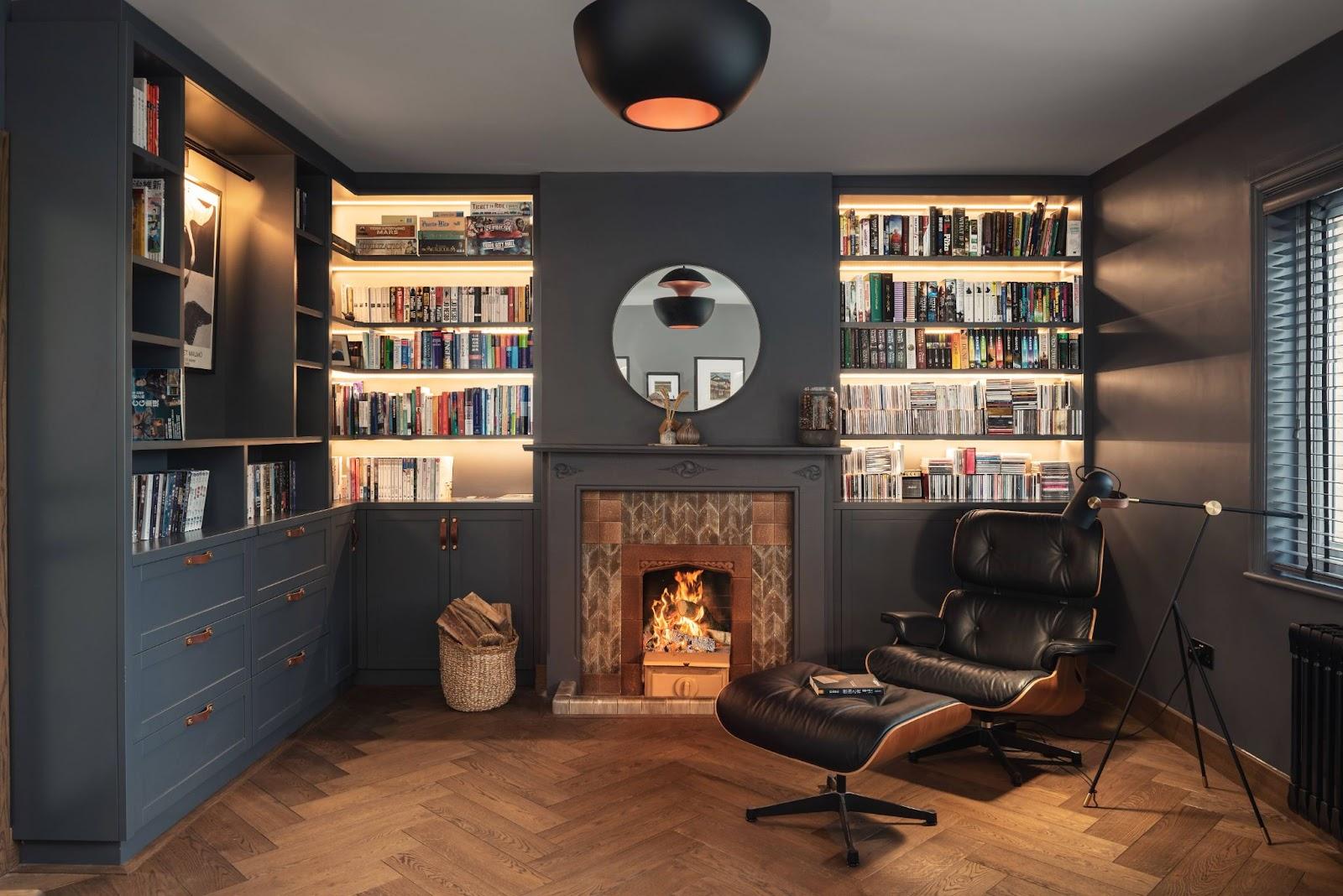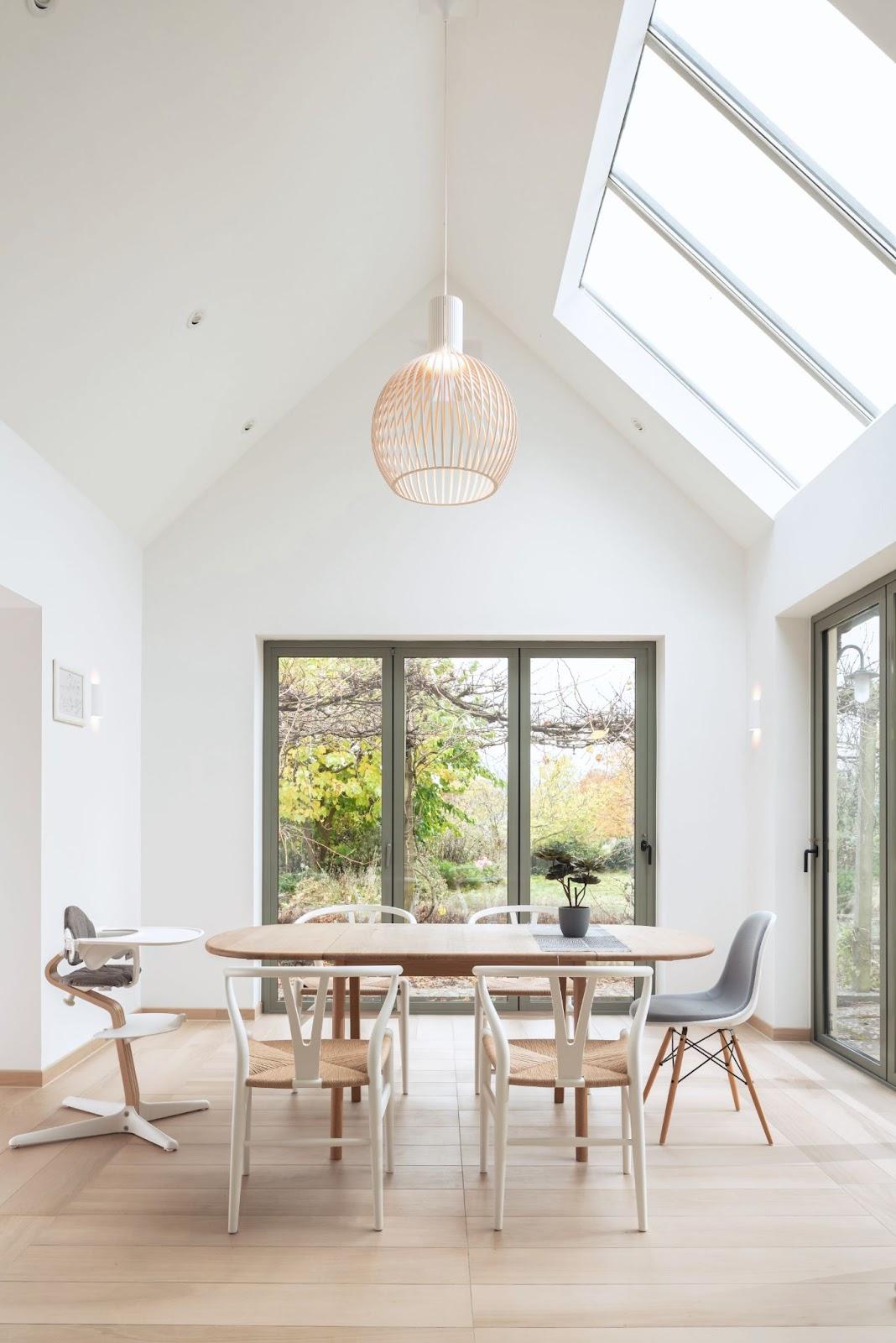 Spread across 3 floors, Malik says the biggest challenges were designing the guest bathroom on the second floor and redesigning the kitchen. "For the guest bedroom on the second floor, I made sure the space was functional and felt open enough despite a small footprint and the added difficulty of sloped ceilings," remembers Malik. For the kitchen, the couple didn't like the overall layout and opted for an almost complete overhaul.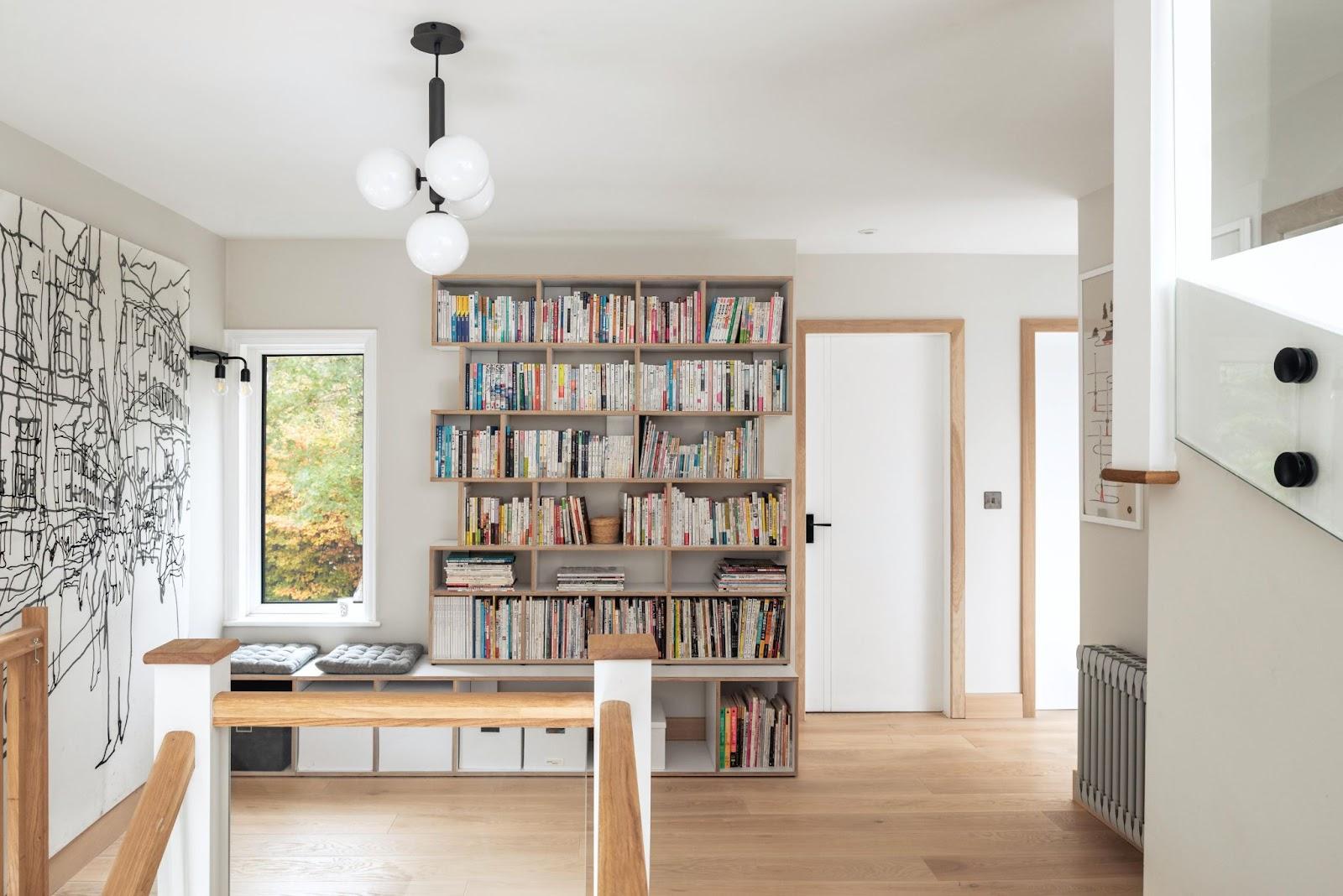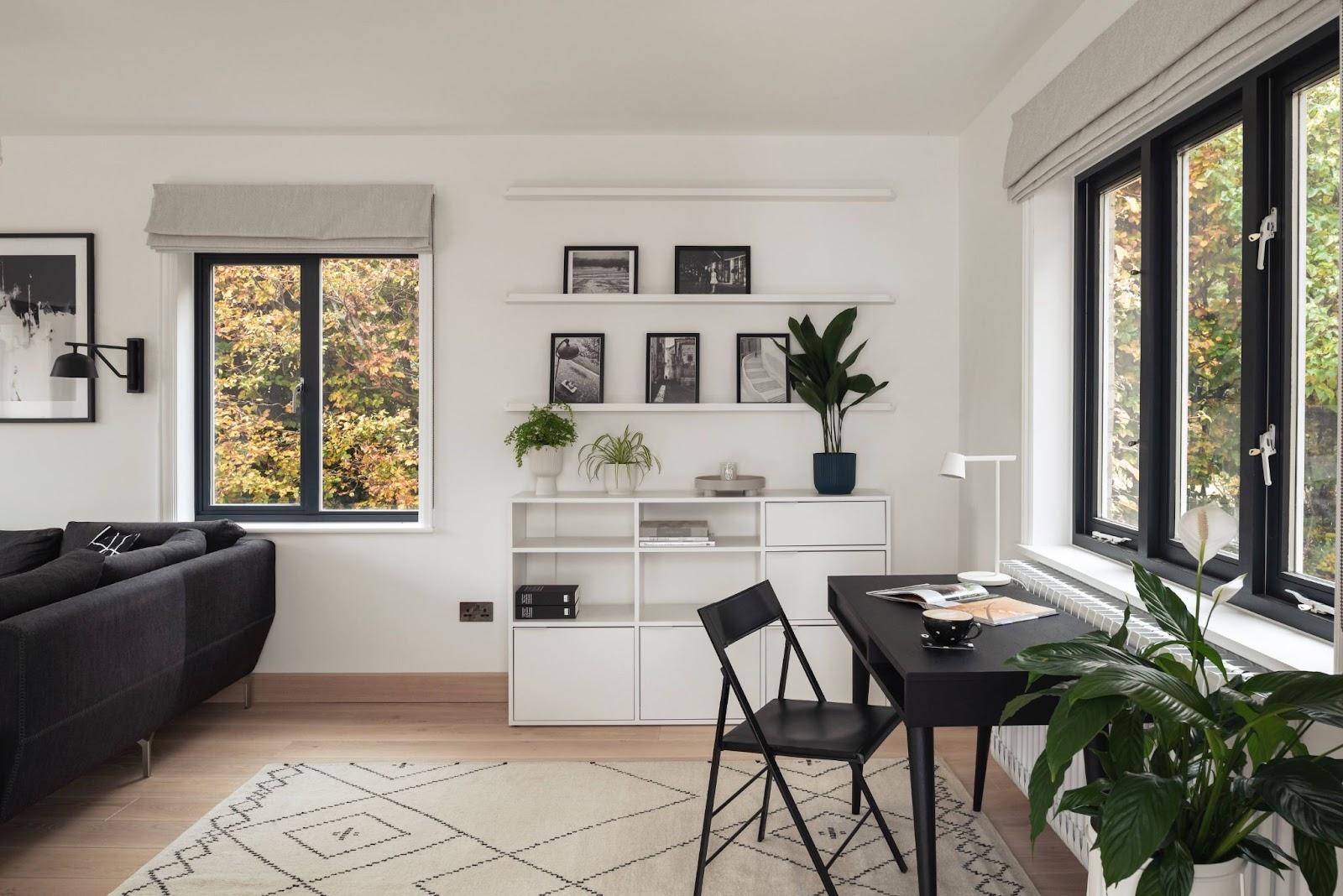 "Since the clients were very clear about the home style, the color scheme was a very natural choice: off whites, greys, blacks, dark navy blue," says Malik. Natural materials now tie in with the Scandinavian style, along with plenty of natural wood finishes. The abode also houses a cosy mid-century-style family room and a slightly more rustic bedroom on the second floor.