The high-end Italian restaurant Radical Chic, with its minimalistic, art-gallery-inspired interior done by the local interior design studio Haven Design, melds the art of gourmet and design.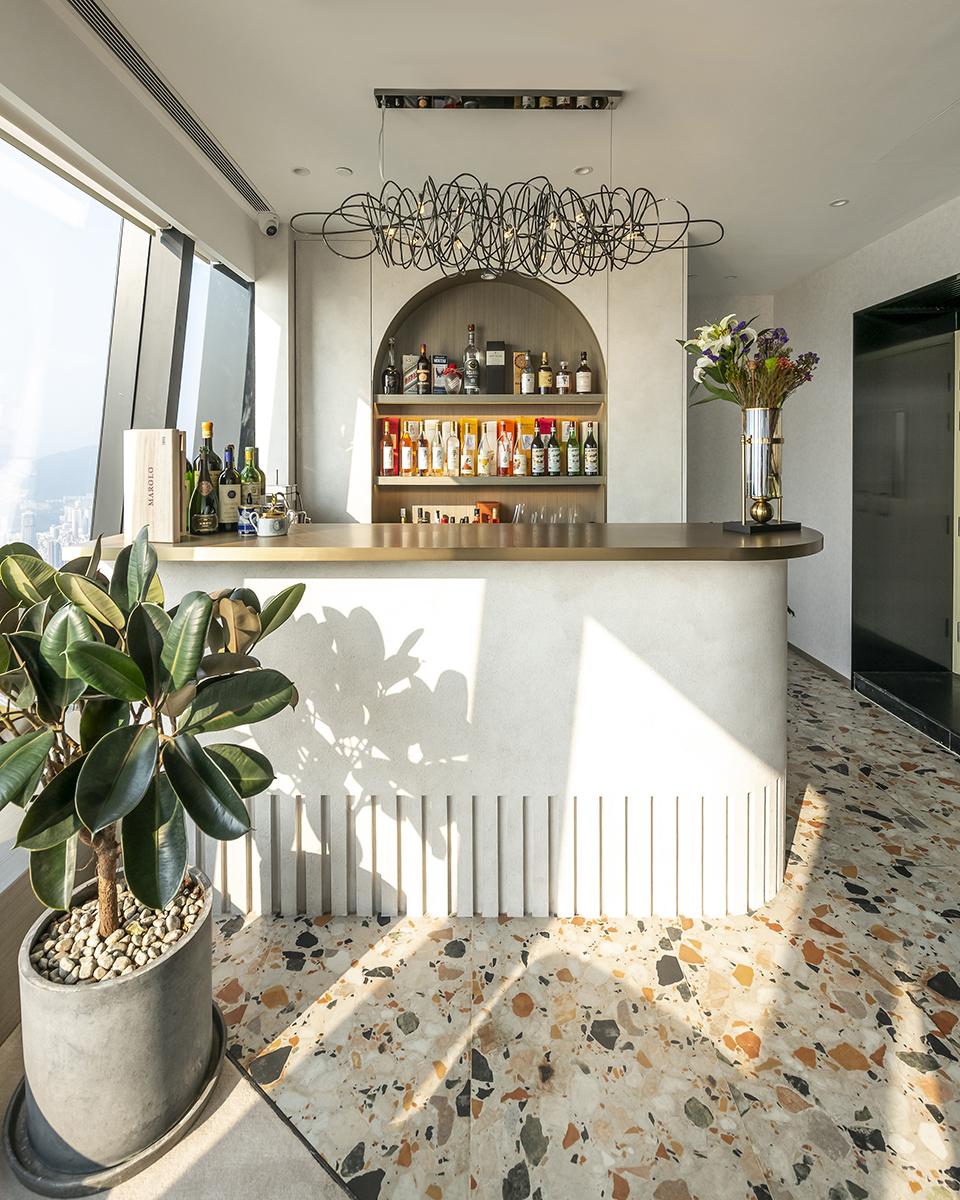 Located on the 101st floor of International Commerce Centre in Tsim Sha Tsui, Radical Chic's pristine white space is enclosed by expansive floor-to-ceiling glass overlooking the invincible sea view across Victoria Harbour.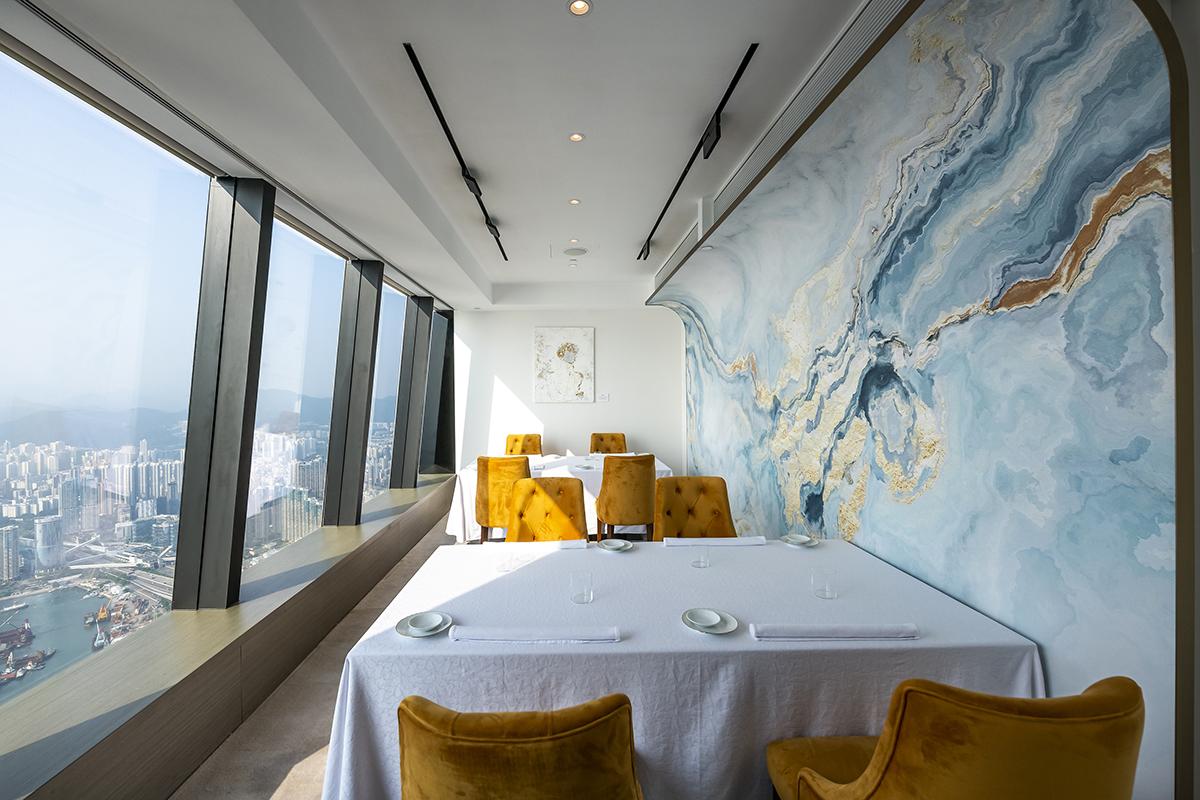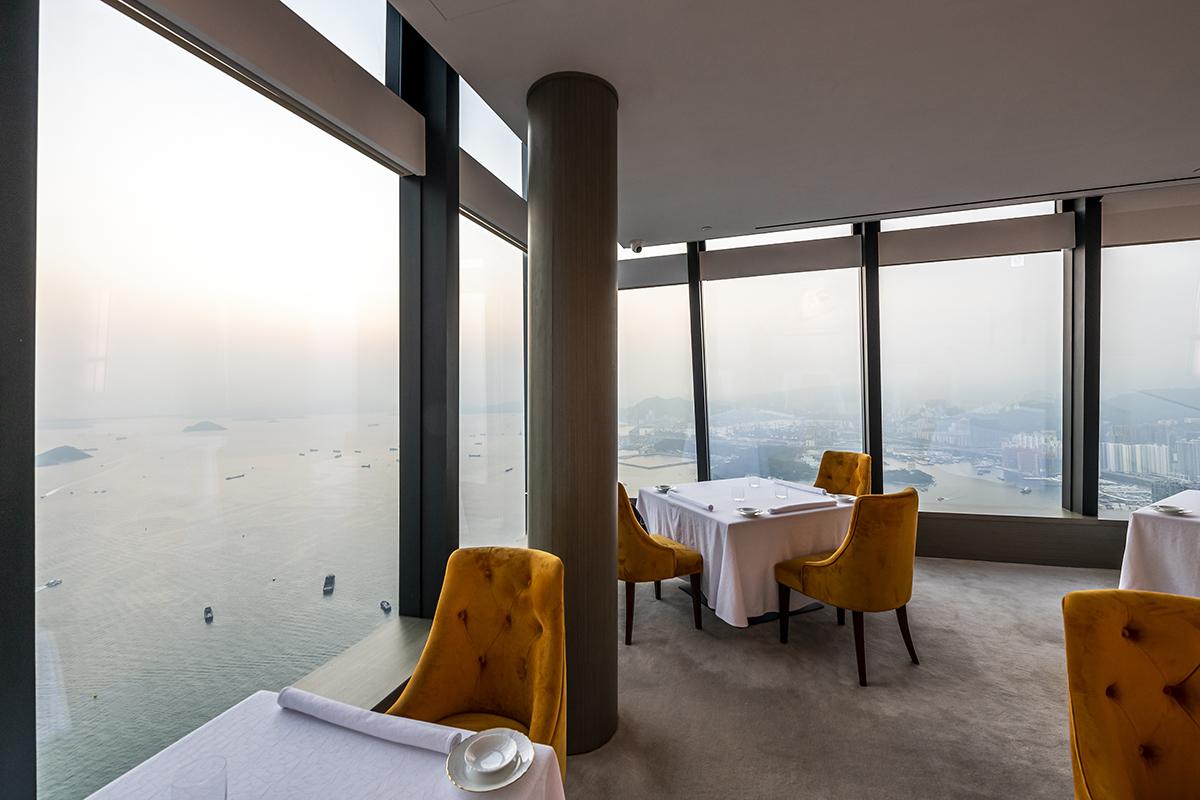 The design team took inspiration from art gallery and incorporated different contrasting color elements, such as earth tones in the dining area, with orange velvet furniture, textured walls, translucent window screens and soft carpets. The result? A harmonious colour scheme and the stunning visual effect evocative of dusk and sunset.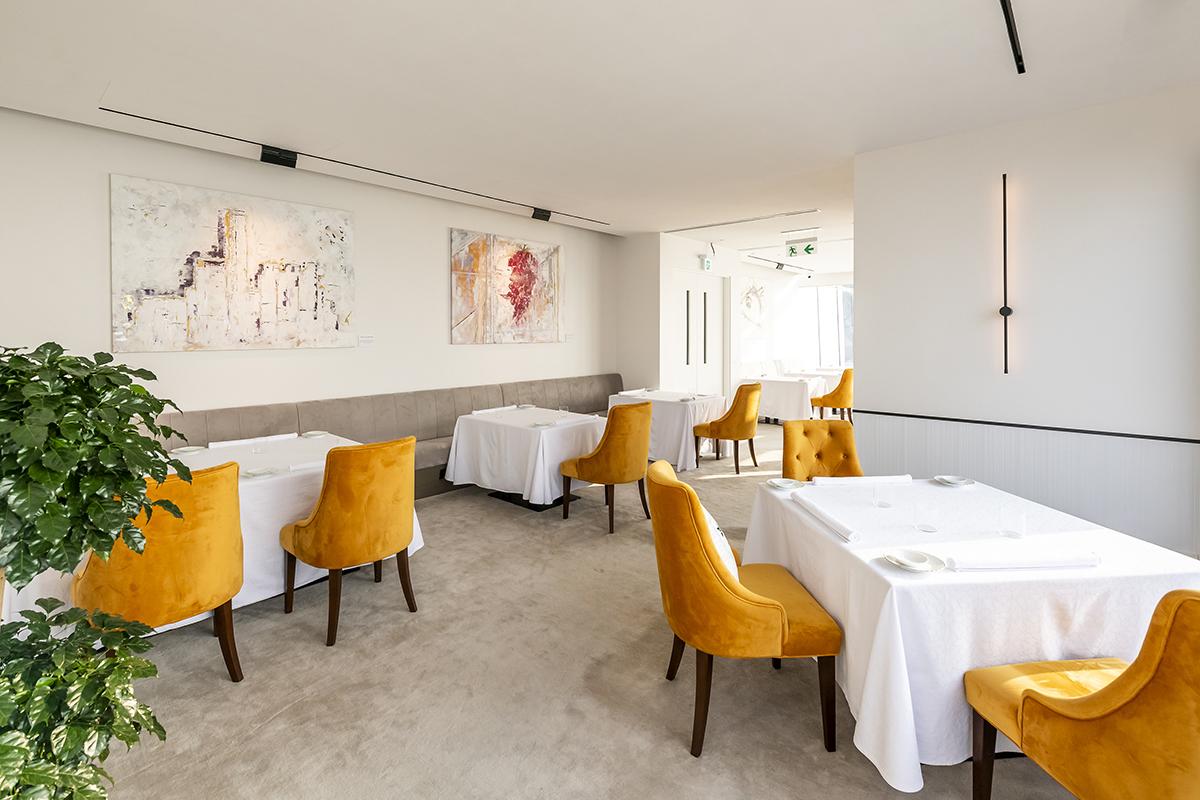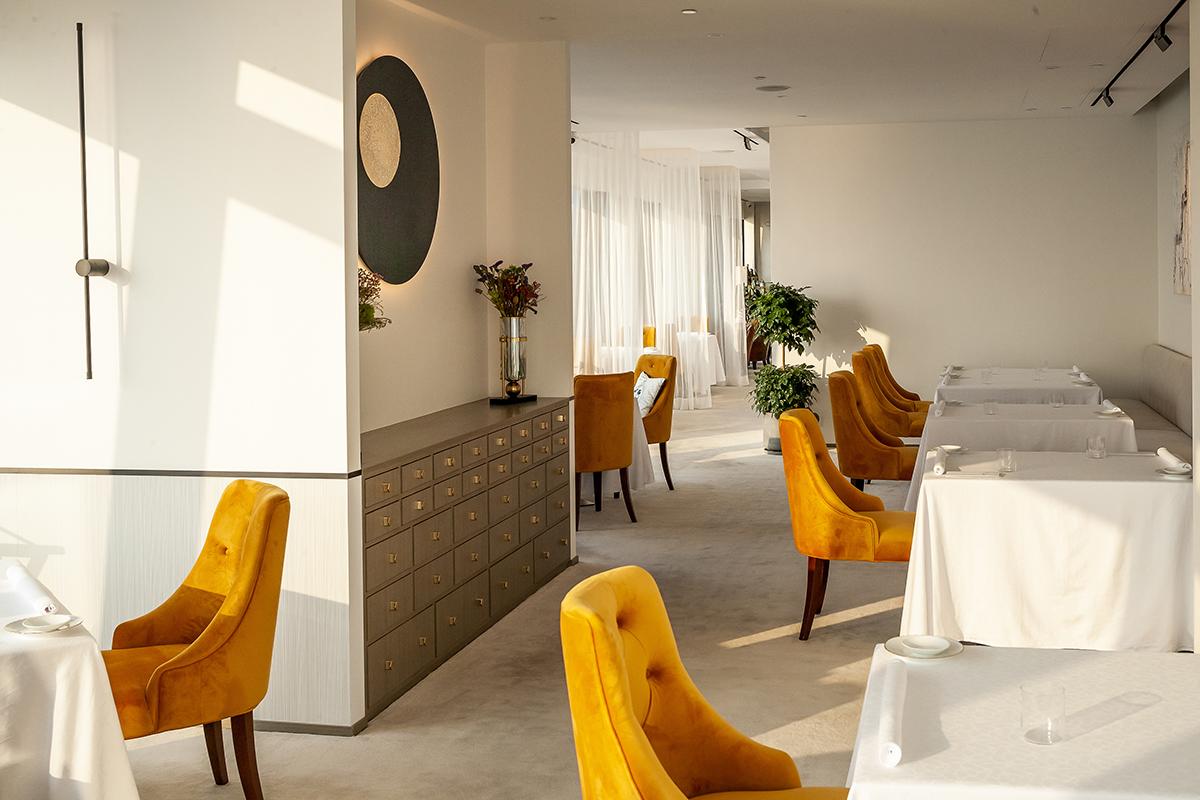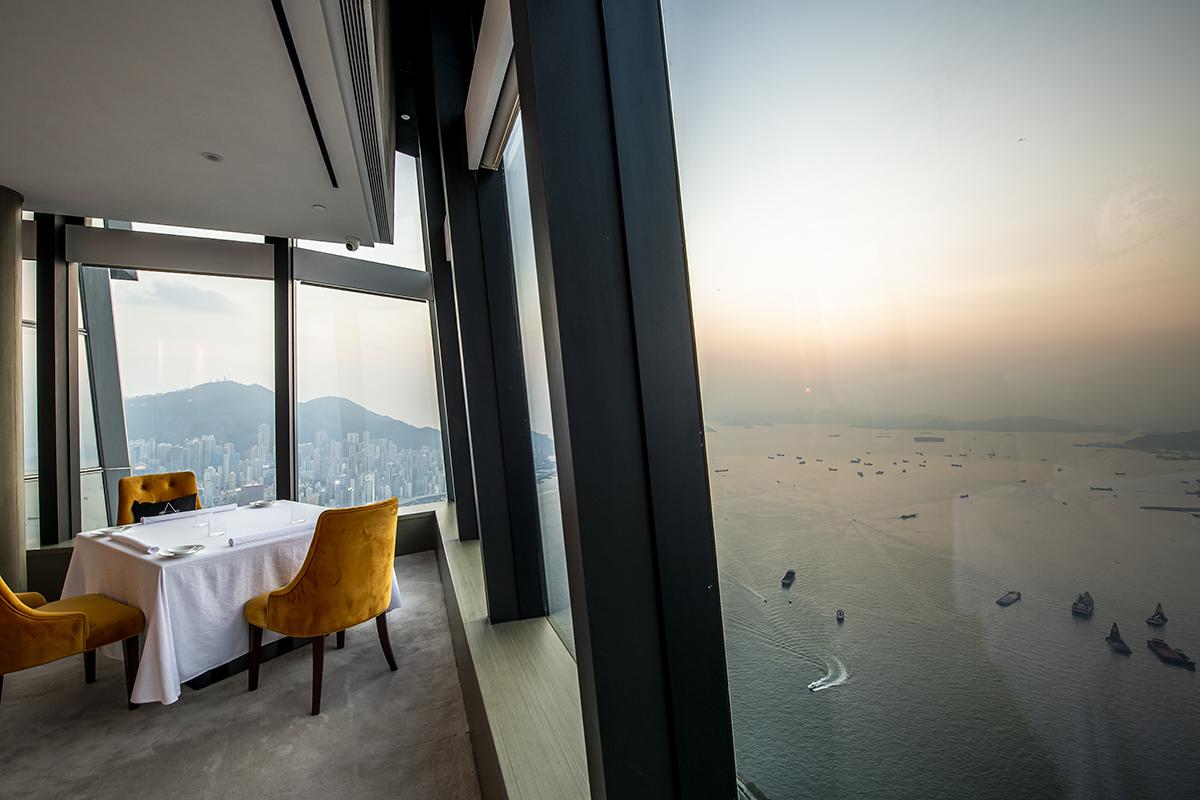 As patrons set foot into the restaurant, the sun-orange walls and wall lamps came into view. Passing through the porch to the dining area, there is a large glass wine cabinet, which makes the space more transparent. A dazzling array of artworks hung on the white wall of the dining area. The entry foyer, paved in large-pebbled terrazzo, leads diners first past an intimate bar before opening up to the main dining room.