Following last year's success, the Hong Kong Trade Development Council (HKTDC) is launching a new online-and-physical sourcing event that will consolidate seven HKTDC trade fairs originally scheduled to be held in spring.
Running from 5 to 8 July at the Hong Kong Convention and Exhibition Centre, the upcoming HKTDC International Sourcing Show will bring together seven trade fairs to help businesses keep up with the ever-changing lifestyle trends and business landscape.
These include the HKTDC Hong Kong Electronic Fair (Spring Edition), Hong Kong International Lighting Fair (Spring Edition), Hong Kong Gifts & Premium Fair, Hong Kong Houseware Fair, Hong Kong Fashion Week, Hong Kong International Home Textiles & Furnishing Fair, and the Hong Kong International Printing & Packaging Fair.
Drawing over 1,700 exhibitors from 12 countries and regions and showcasing more than 83,000 products across various industries, the physical fair will be held from 5 to 8 July in the format of display showcases.
Meanwhile, exhibitors and buyers who're not able to partake in person due to international travel restrictions can stay connected online from 5 to 15 July via Click2Match. An A.I. business-matching platform launched by HKTDC, Click2Match connects businesses with online self-service tools including tailor-made virtual meeting, meeting planner, live chat, video meeting and e-business card exchange.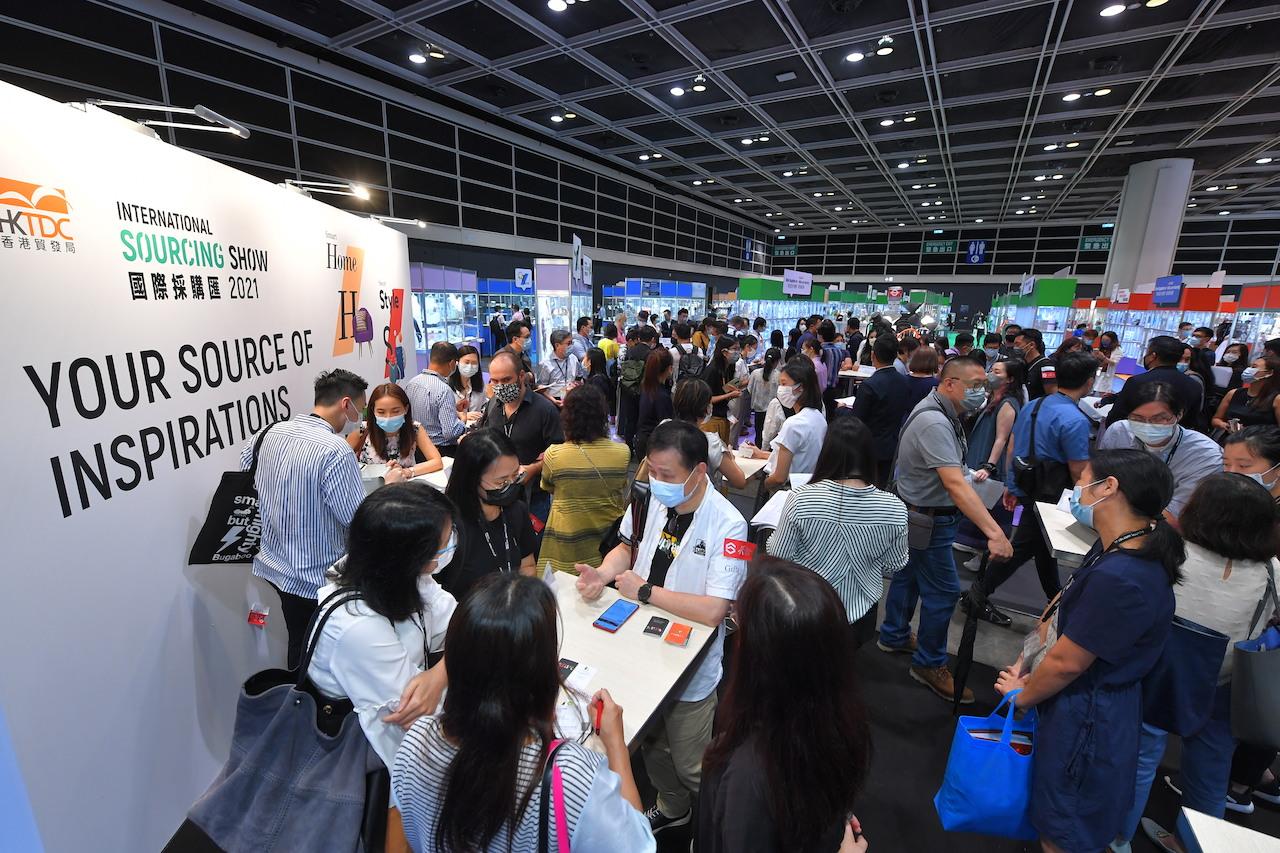 Themed "Smarter Sourcing · Better Living", the International Sourcing Show will feature an assortment of premium consumer goods and lifestyle products under four main categories: Healthy Living, Smart Living, Stylish Living, and Sustainable Living.
Highlights include the TiO2 table lamp featuring 24/7 antibacterial, antivirus and air purification functions; smart cycling glasses that combine micro-lens, micro-display and thin-film encapsulation Internet of Things (IoT) technologies; and a wireless "lapstation" bag combining wireless charging and workstation, with heat ventilation and water-resistant design.
On top of the exhibitions, there'll also be networking sessions and seminars covering hot topics and business trends, including digital and social media marketing strategies, testing and qualification services for textiles and shoe production supply chains, IoT innovation beyond the home, and the HKSAR government's Dedicated Fund on Branding.
Learn more about International Sourcing Show 2022 here.
HKTDC International Sourcing Show – Physical Fair
Date: 5 – 8 July 2022
Venue: Hall 1C, Hong Kong Convention and Exhibition Centre, 1 Expo Drive, Wan Chai, Hong Kong (Harbour Road Entrance)
Covered Exhibitions:
Hong Kong Electronics Fair (Spring Edition)
Hong Kong International Lighting Fair (Spring Edition)
Hong Kong Gifts & Premium Fair
Hong Kong Houseware Fair
Hong Kong Fashion Week
Hong Kong International Home Textiles and Furnishings Fair
Hong Kong International Printing & Packaging Fair (co-organised with CIEC Exhibition Company (HK) Limited)
HKTDC International Sourcing Show – Click2Match
Date: 5 – 15 July 2022