Grande Interior Design restores a family-friendly home at Marinella designed to enchant and inspire.
Parents want the best for their children, and some will go that extra mile to give their kids a happy childhood. To welcome their second child, a local couple – who runs a real estate business in town – purchased this three-storey home at Marinella in Wong Chuk Hang two years ago to accommodate their growing family. They wanted a home that is grand but not gaudy, elegant but not opulent, where their two girls can grow healthily and happily. They enlisted Grande Interior Design to execute their vision.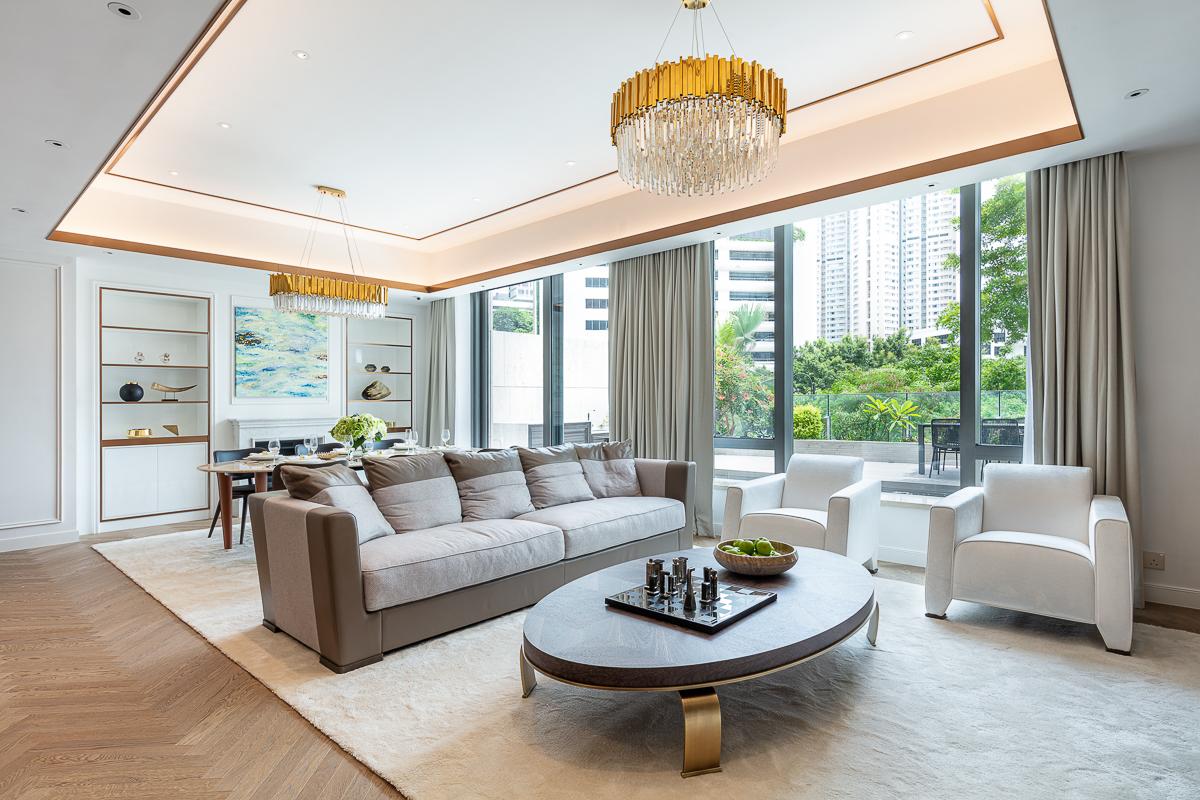 "The client didn't want to go full-on luxury but to keep it chic with understated elegance," says Maggy Cheung, co-founder of Grande Interior Design. "Because of the two girls, overall we were going for a comfortable, feminine aesthetic with European accents."
The transformation of the 2,600-square-foot, four-bedroom space – which took nine months to complete – began with the Brazilian Cherry hardwood floor that looked dreary and dated. "Although it was a new apartment, it had been left unoccupied for six years before being purchased by the couple. The hardwood floor was a bit bleached due to long-time sun exposure," she recounts.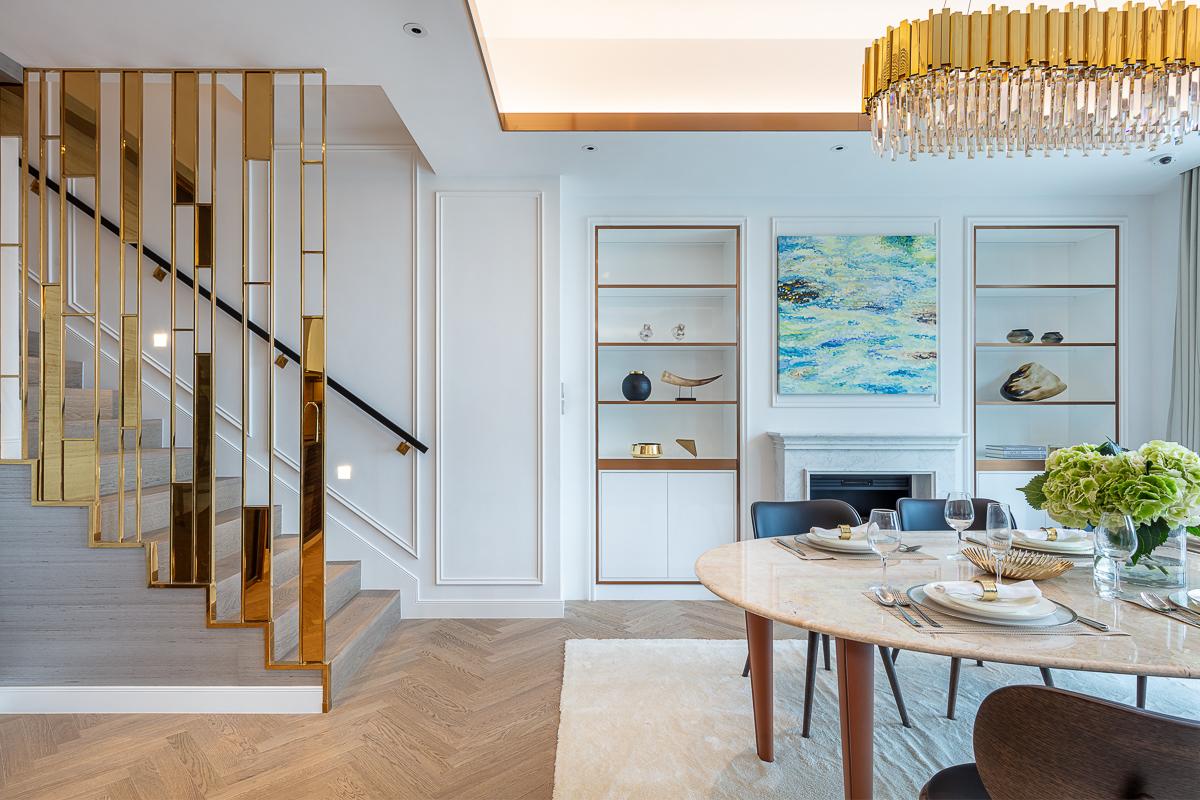 To breathe new life into the home, the design team ripped out basically everything from floors to walls for a thorough facelift. Apart from the layout, nothing had been left undone, not even the private swimming pool in the backyard, which has been converted into a patio to keep the kids safe from accidents.
"I was surprised that they insisted on demolishing such an expensive feature, especially when it could boost the resale value of the property," recalls Maggy. "But that's what they wanted. Safety comes first in this household."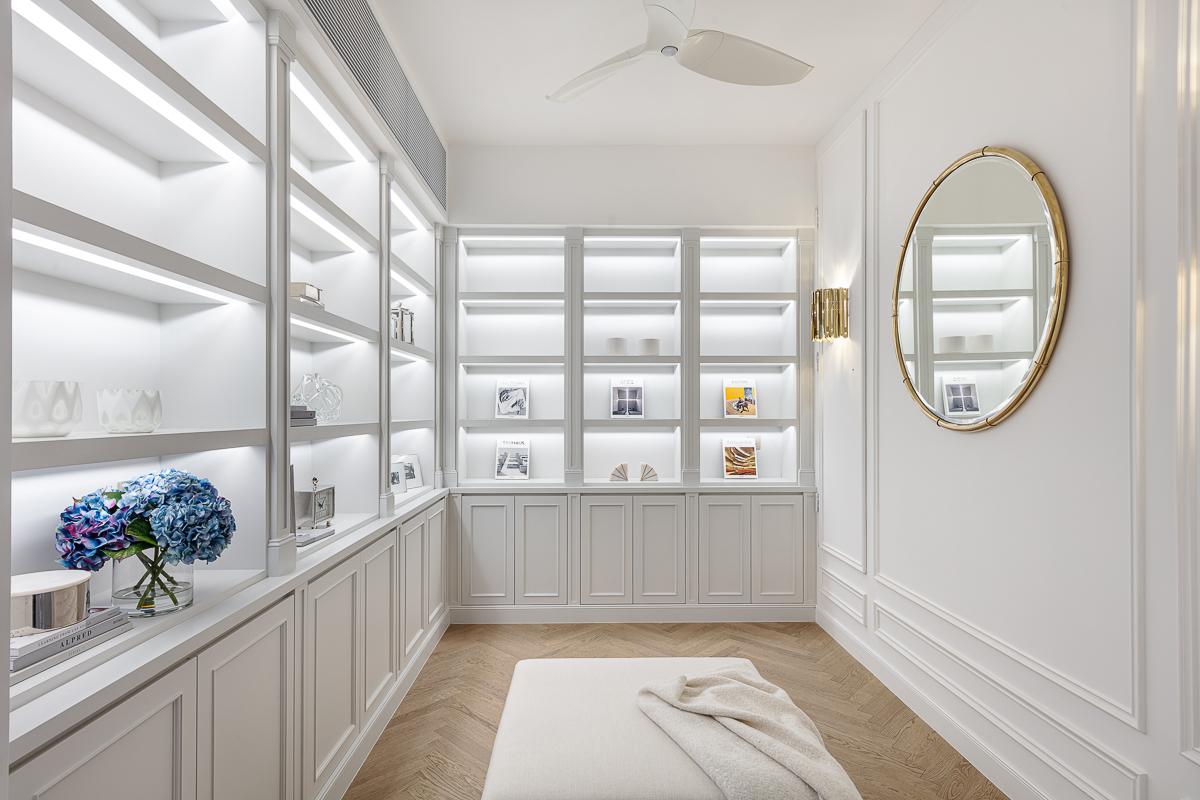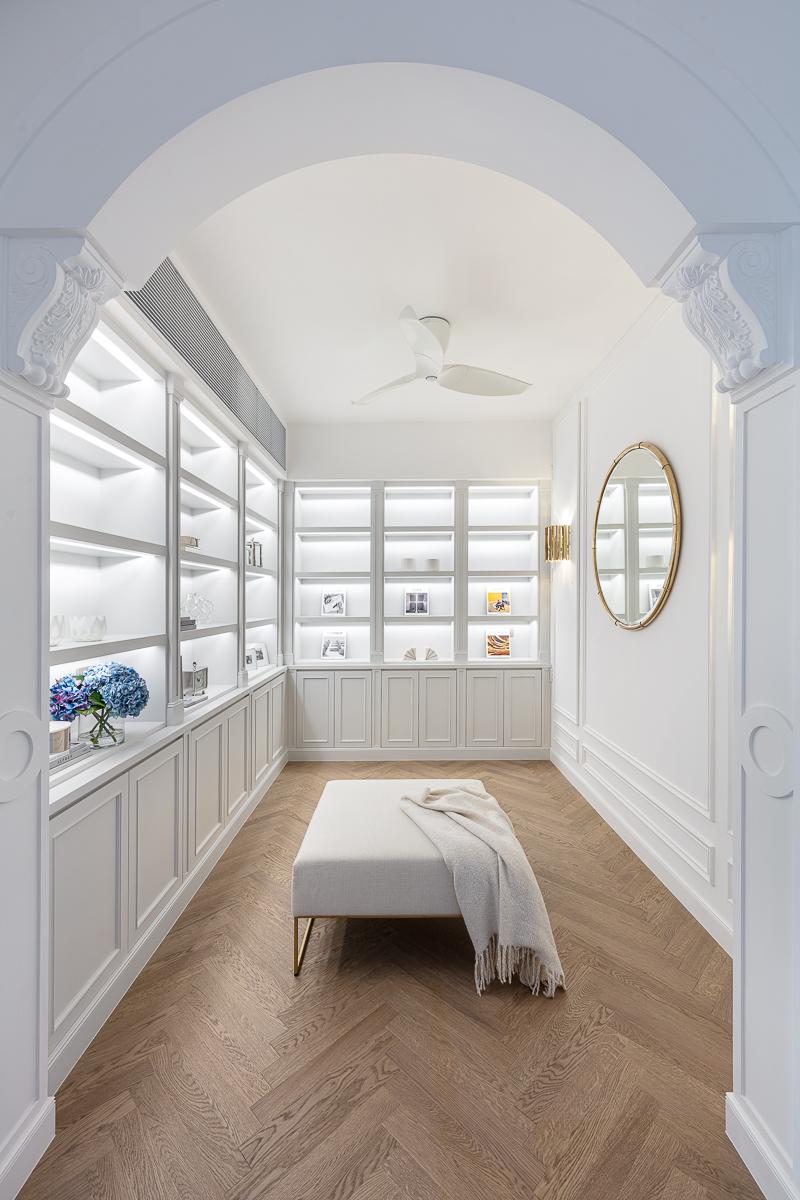 The patio is now fitted with outdoor furniture by local supplier Everything Under The Sun, surrounded by greenery for greater privacy.
To capture stunning views across the Aberdeen Marina Club and the South China sea, large expanses of floor-to-ceiling sliding glass are used to create seamless indoor-outdoor connection while bringing more natural light into the interior.
Bright and airy, the living area is outfitted in Italian furniture, including the cushy Dolce Vita sofa and the Sumo coffee table by Promemoria. In the adjoining dining area, the Metiers oval table by Hermes provides an instant focal point, while a fireplace surround made of lightly veined white marble and a wall painting from Singulart adds visual interest to the muted room.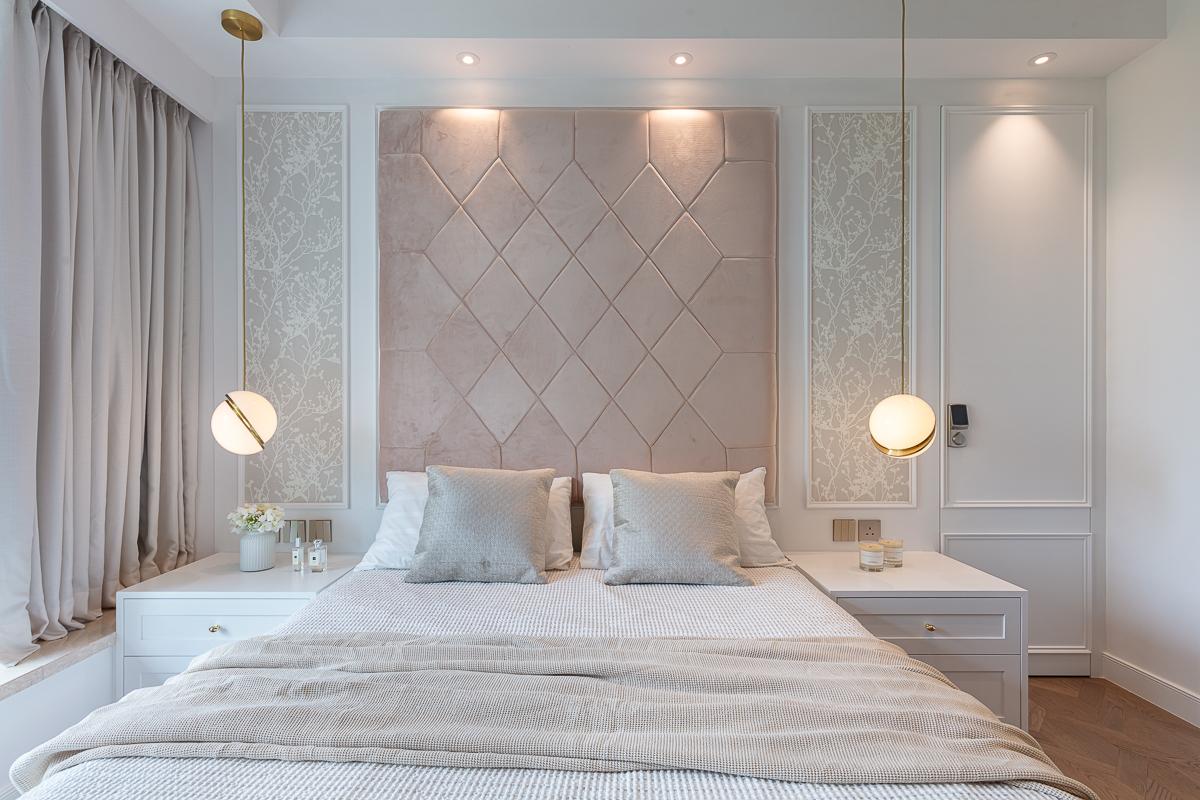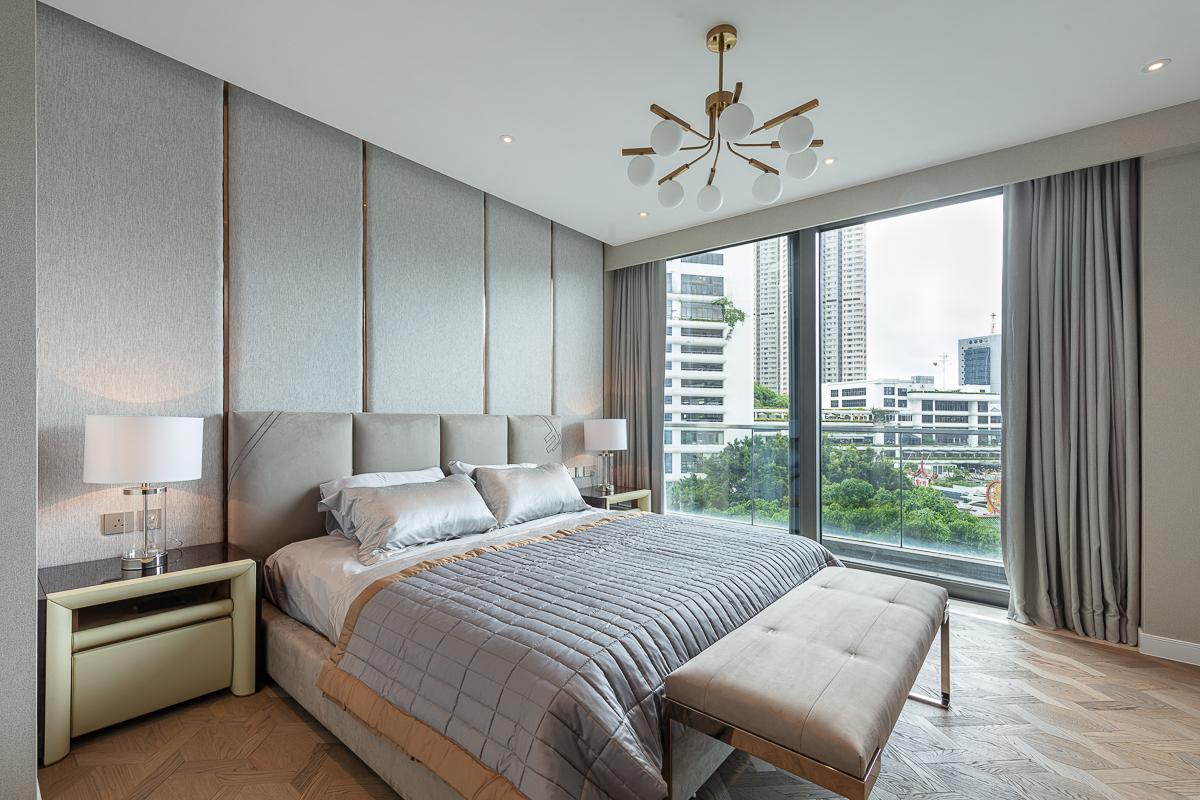 There's plenty of space for the children on the upper levels. For example, an empty area by the staircase on the second floor has been repurposed into a mini library for the girls. Also on this floor is a guest bedroom that doubles as a study, and the younger daughter's bedroom where a blush-pink wall-mounted headboard lends a touch of softness to the space.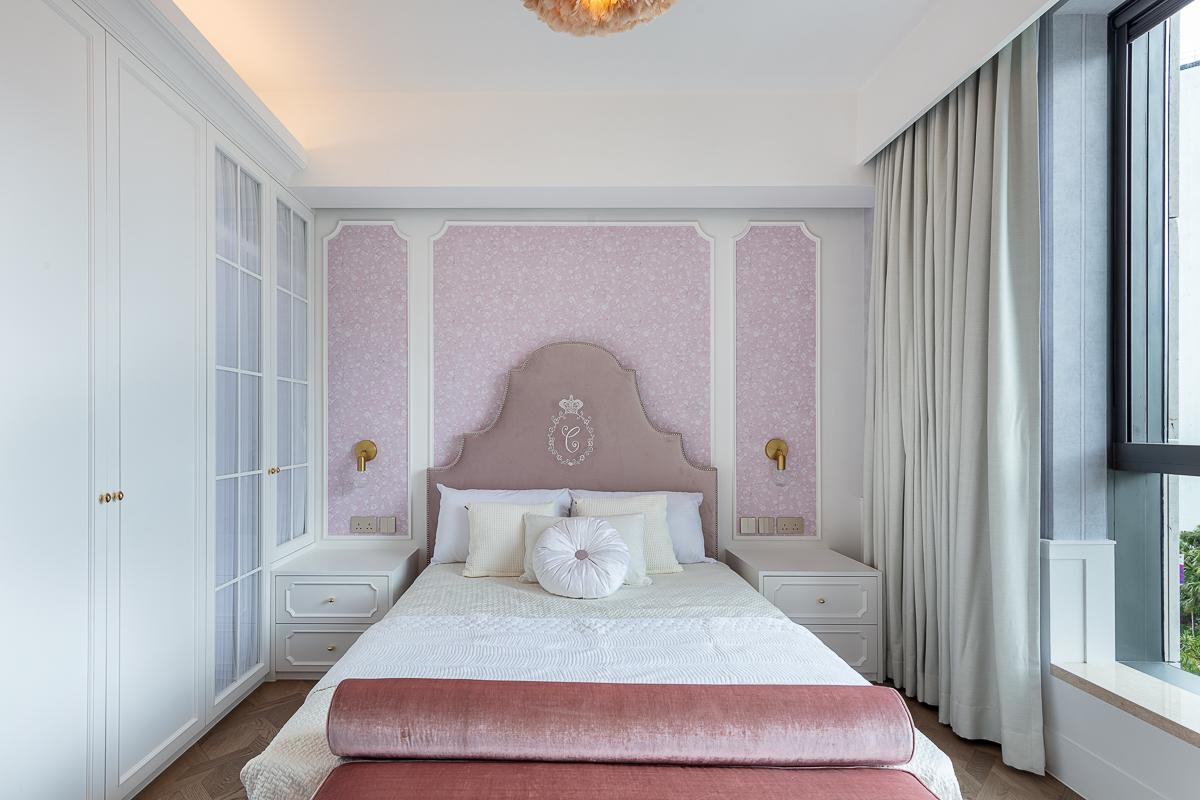 The older daughter's bedroom is located on the top floor, which embraces an even more feminine approach governed by rosy hues. "Pink is her favourite colour. At age ten, she has quite a clear idea of what she wants for her room and has a lot of input into the choice of furniture," Maggy says of the bedroom. Here, custom-made furniture by Italian brand Dolfi is everywhere you look – from lounge chair, floor lamp to the bespoke bed that carries the daughter's initial "C" on the headboard. Adding to the whimsical vibe is the fluffy Eos ceiling lamp crafted from goose feathers. "French-style wall panels are used throughout the upper floors to create a sense of cohesiveness," she concludes.