A closet full of clothes, and nothing to wear, the saying goes. Shopping for gifts in Hong Kong sometimes makes me feel the same way. We're spoilt for choice, and yet there always seems to be something missing. When buying a present, one of my criterions is that I covet the piece myself (while staying within a certain budget, of course), and places that sell affordable gifts with true character are few and far between.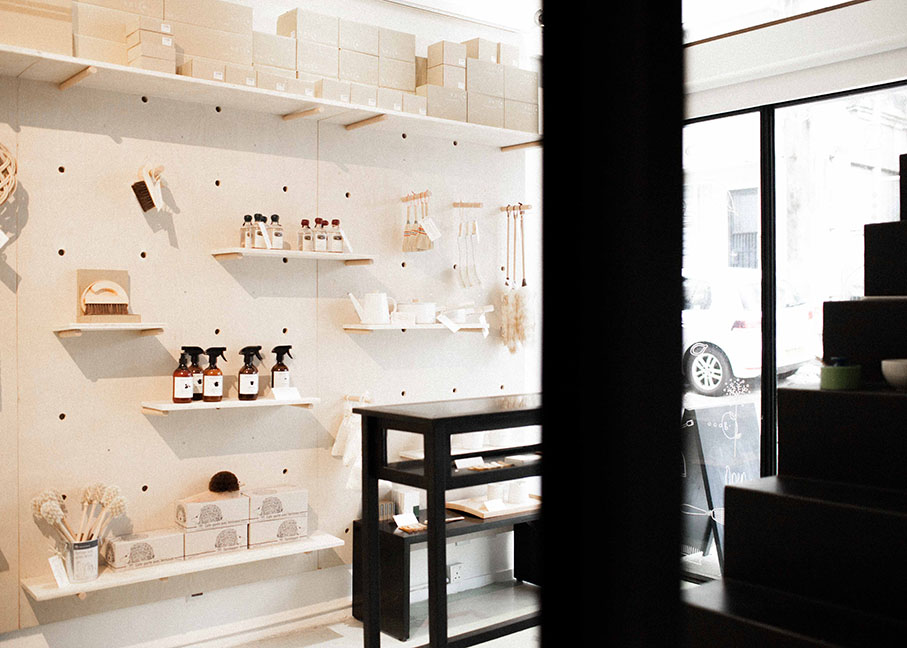 With Christmas just a few weeks away, we find ourselves in a mad rush to tick all the names off our list. So I was delighted to discover Get.Give Studio & Shop just in time – a charming boutique filled with meaningful, one-of-a-kind presents. Located along Po Tuck Street – next to Teakha and minutes away from ethos – the atelier is an answered prayer for the holiday shopping debacle.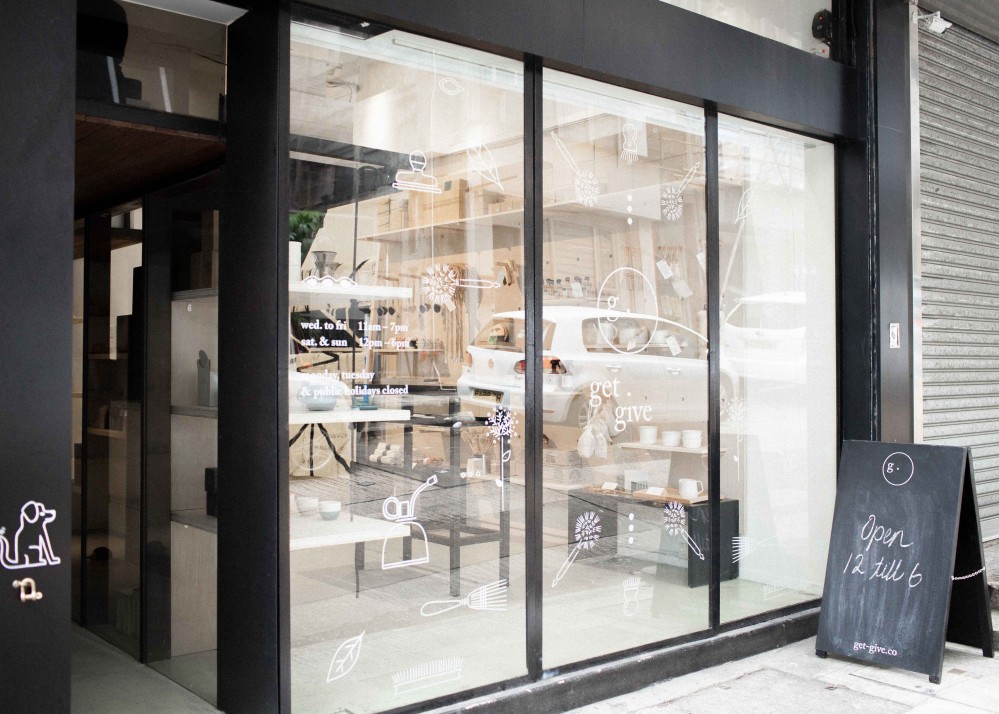 Like most entrepreneurial pursuits in Hong Kong, the idea behind the brand came from a personal frustration. I struggled to find places in Hong Kong that sold gifts that were unique as well as useful, says founder and stylist Kate Jones. She adds, I drew inspiration from shops that have stories to tell, such as London-based Labour & Wait. There aren't a lot of independent stores here so I thought it was a good time to set it up.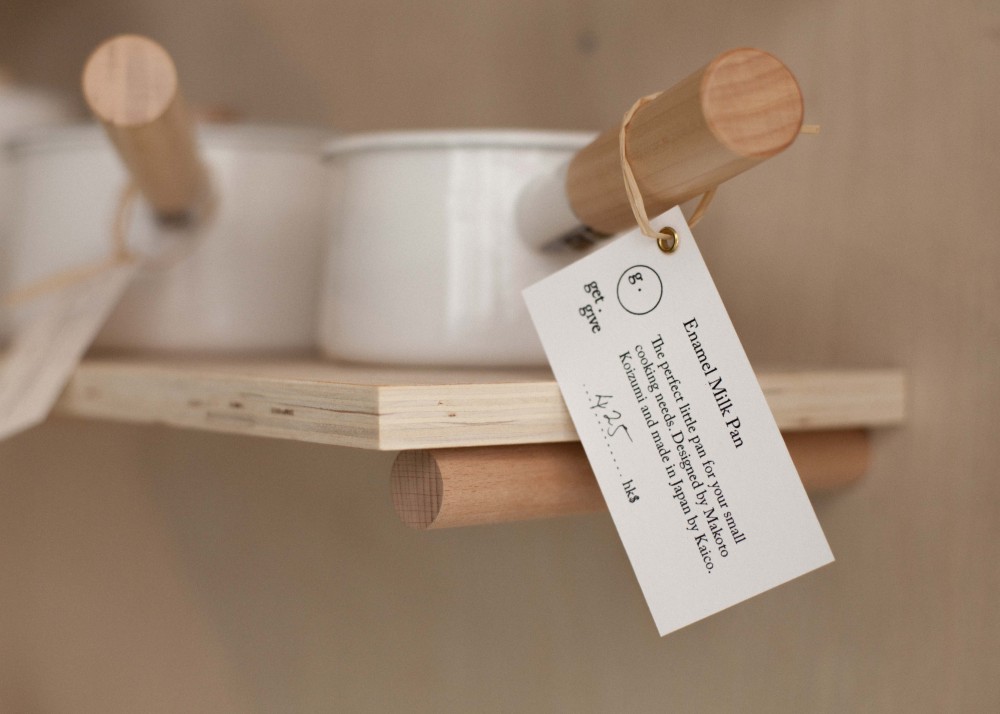 Get.Give's inviting glass façade immediately calls out to you, compelling you to stop and enter the warm, wood-clad interiors contrasted by industrial details in black. Kate's penchant for finding authentic, handcrafted pieces is evident in their selection, display and design. She focuses on introducing small brands that put their heart and soul in their products, including Los Poblanos soap, artist edition rugs, enamel pans from Japan and décor pieces that embody a wabi-sabi approach to design. The best bit? They put just as much thought into the wrapping. Gifts are packaged in wooden boxes Kate designed herself – a little extra something to keep after your loved one opens that special present.
Get.Give Studio & Shop, G/F Poga Building, 14 Po Tuck St, Shek Tong Tsui
Join their late night shopping party on November 19 and 20 (Thursday and Friday) from 6-9 pm. Get a 10% discount and free gift-wrapping service for purchases over $500.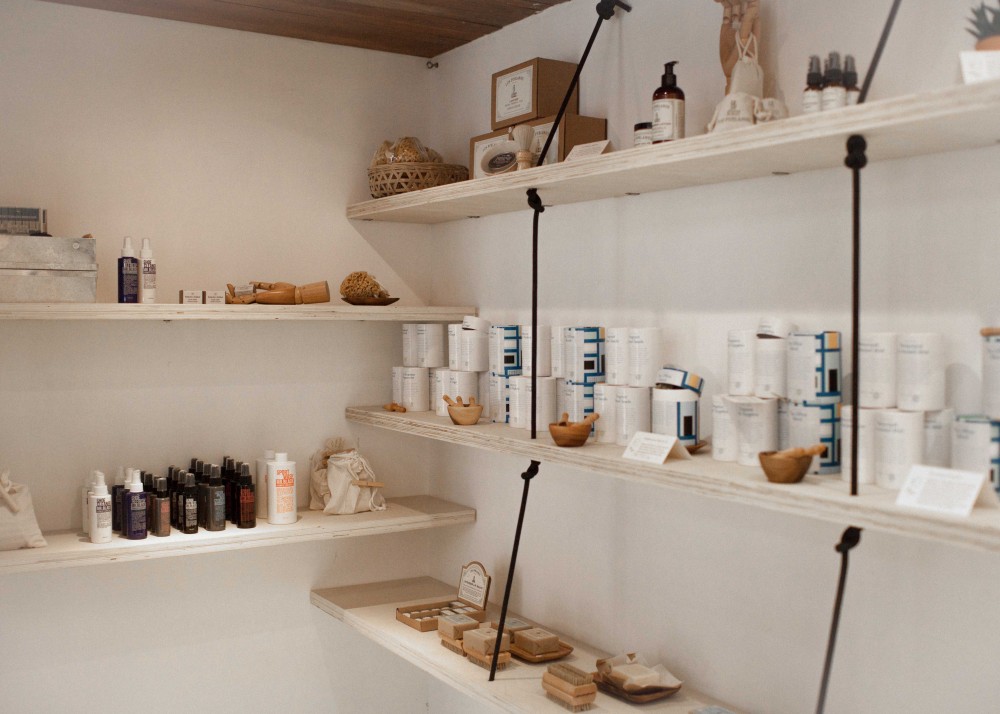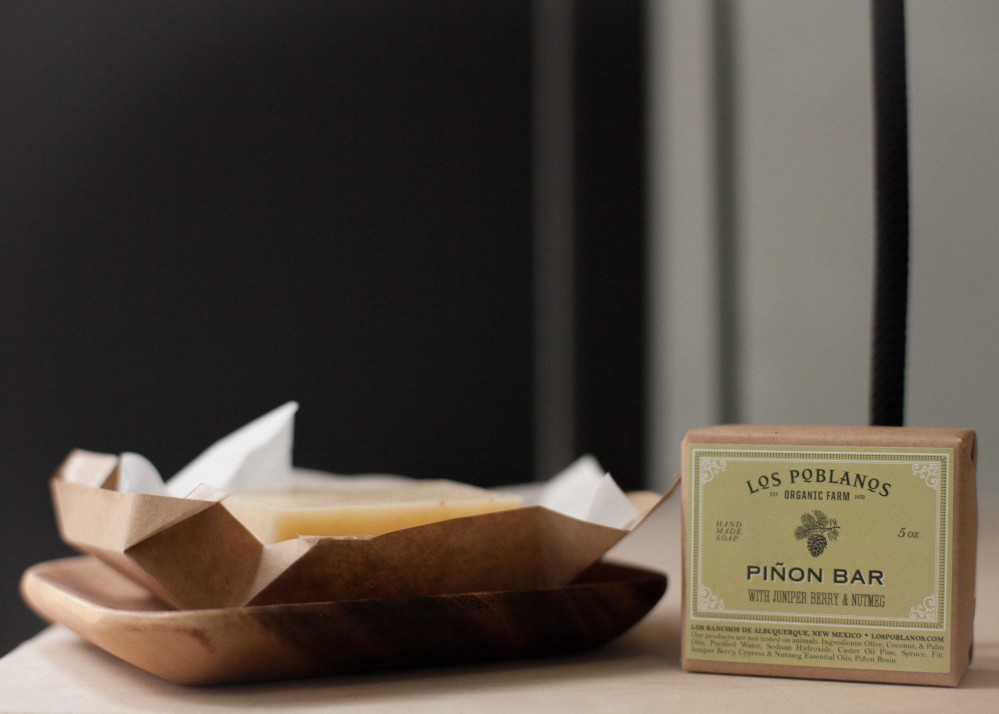 The post Give and Get Give appeared first on Home Journal.