From embracing plants and organic materials to adopting a bold, vibrant palette, there are plenty of ways to infuse some Brazilian flair into your space in preparation for the upcoming summer Olympics. Click through our slideshow below for styling tips and suggestions on key pieces to buy.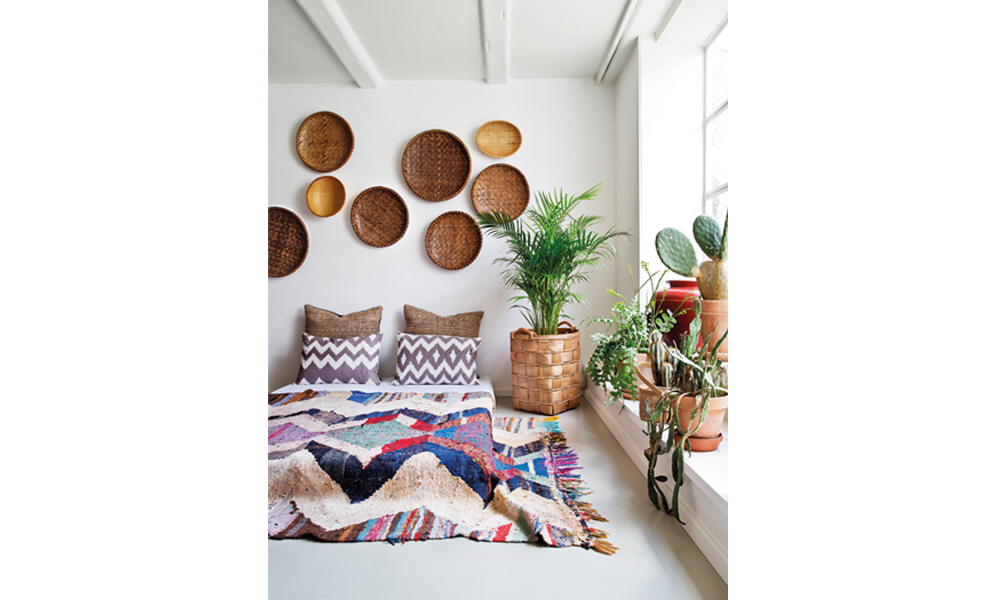 Sunny Disposition
Create an exotic oasis in your bedroom by going back to the basics, then adding personality via wicker accessories and greenery. Weave in colour with a unique bedspread – such as this one from Mark & Waldorf – and decorate the walls with a collection of wicker platters from your travels.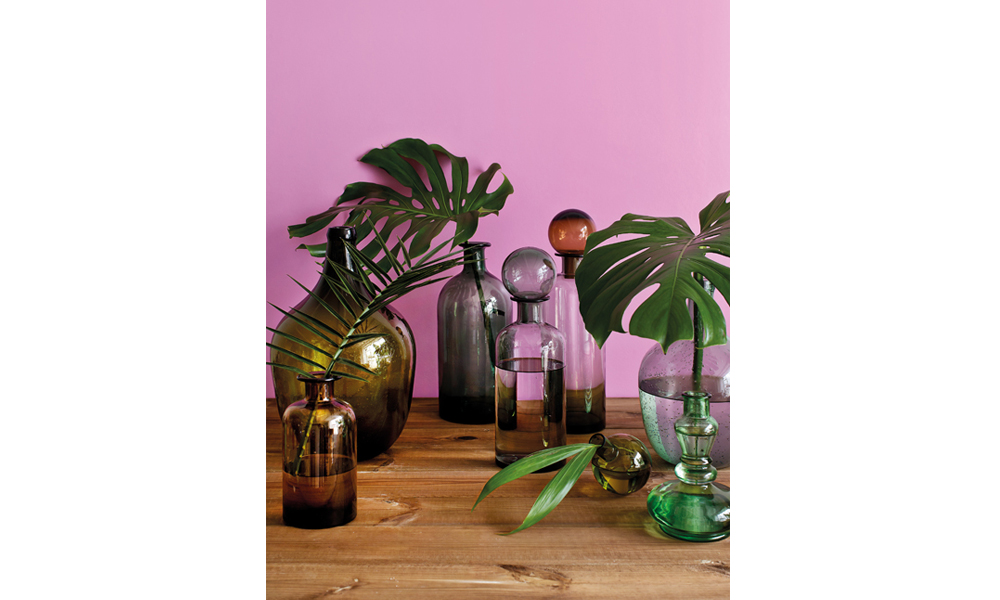 Collector's Paradise
A collection of colourful glass bottles, vases and jugs of various shapes can add dynamism to your table or an empty ledge in your kitchen. Scavenge for vintage glass containers at flea markets and antique shops, otherwise, explore an assortment of jugs and glass stoppers from House Doctor.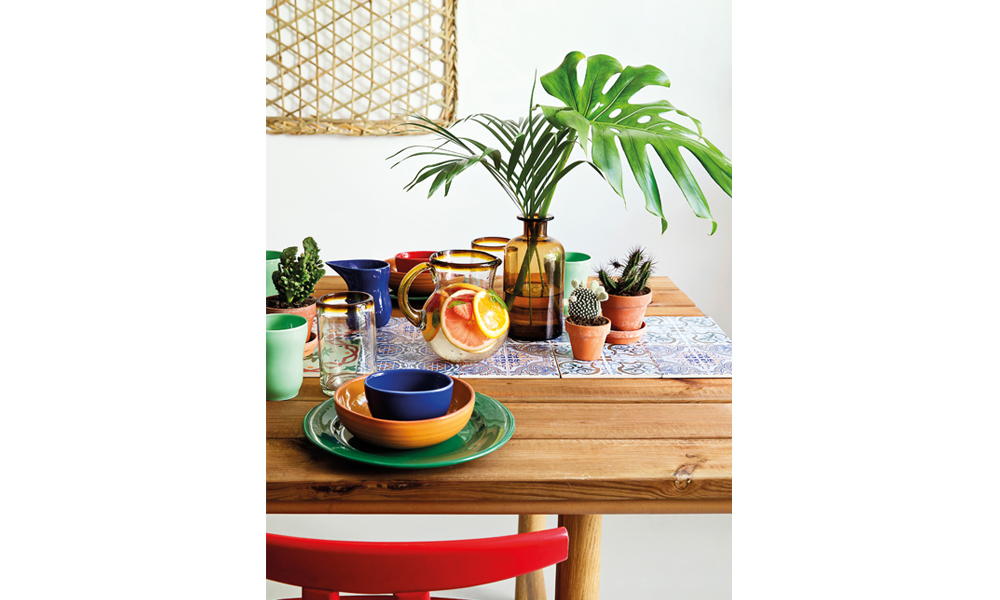 Southern Exposure
Earthy terracotta hues form a warm base to anchor vivid colours; bring them all together for a potent tropical punch. The red and blue ceramic bowls, indigo jug and green cups are from Kähler, and the terracotta bowls are from Jamie Oliver. The Mexican glasses can be purchased at Strejf Fra Verden and the tinted glass vase is from House Doctor, while the tiles on the table are by Silvan and the wicker decorations on the back wall are from Tine K Home.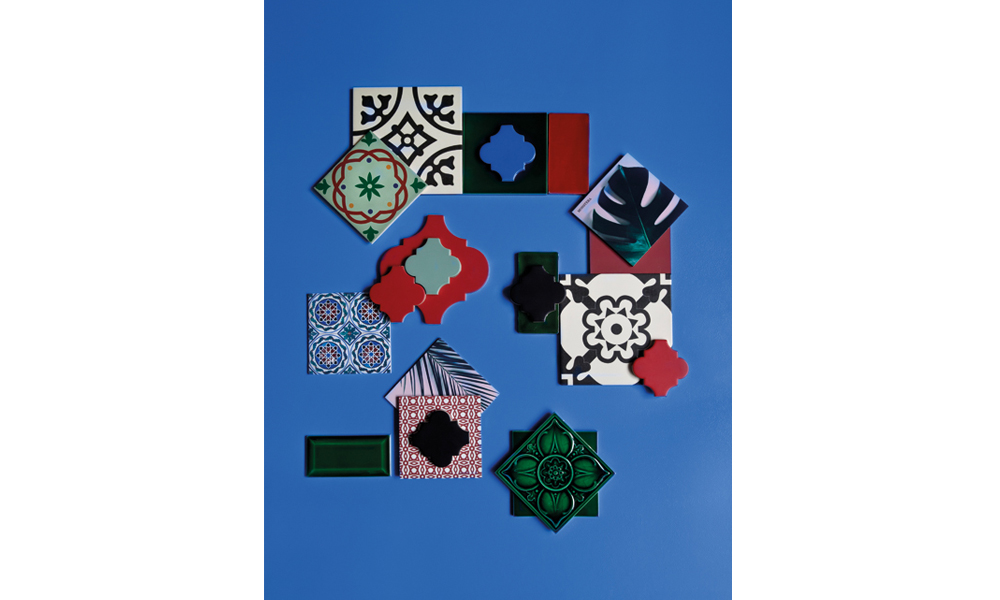 Marvellous Mosaics
Colourful mosaics and Machuca tiles work well as flooring or as an uplifting backsplash, choose from endless options including these bold designs from Le Square and Fired Earth. For those who are non-commital, you can use individual tiles as trivets and accents on your dining room table.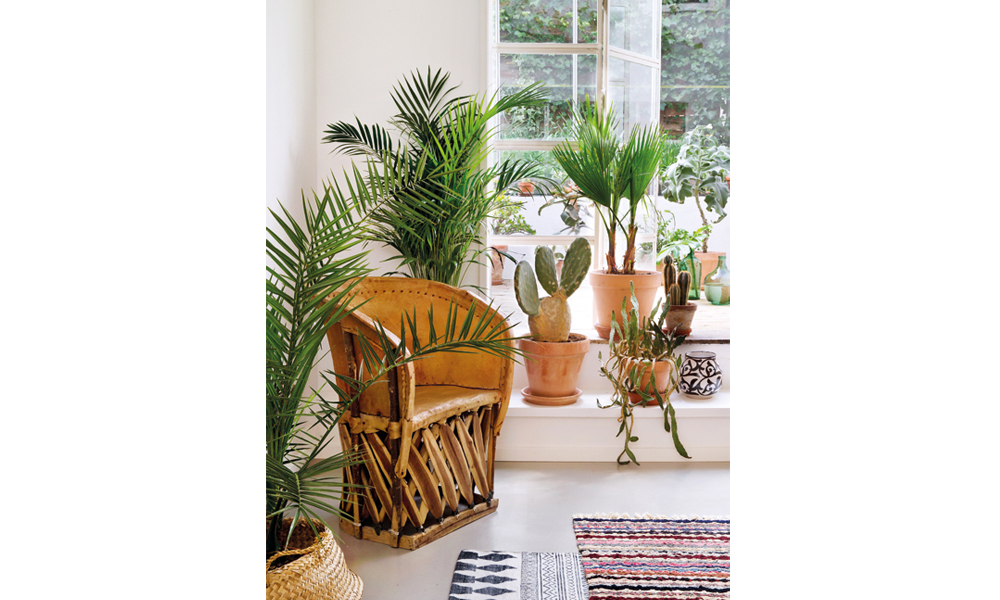 Holiday Vibes
Sometimes all you need are a few leafy plants to feel as if you're back in nature. Enjoy your summer read in a cosy nook at home by creating a corner with a comfortable armchair and plenty of potted palms and cacti. The black-and-white carpet is by House Doctor, the vase on the stairs is from Tine K Home and the wicker basket is from Afroart. For your flooring or backsplash, bring in colour by mixing and matching patterned tiles in eye-catching motifs.

Photography: Christina Kayser Onsgaard | iDecorimages.com
Additional text: Beverly Cheng