Whatever the weather, fine cheeses are a great hors d'oeuvres or way to round off a delicious meal. In Hong Kong, nobody loves cheese quite as much as Jeremy Evrard, who masterminded the cheese cellar at three-Michelin-starred Four Seasons restaurant Caprice. Now the general manager of Nomad Dining, Jeremy recently teamed up with AHDB Dairy – a British non-profit working on behalf of British dairy farmers – to pair some of the country's finest cheeses with its finest beers. We took the opportunity to grab five minutes with the turophile and asked for his insights into the beloved ingredient.
See more: Chef Hamid Salimian on cooking, teaching and photographing food
What are some of the common misconceptions about British cheeses?
Most people know the famous cheeses – Cheddar and Stilton – or cheeses like Camembert where nobody knows what an authentic one tastes like because it's sold all over the world. When you try a real one, you dip into it and find a complexity of flavours – eating it is a great experience.
What's an aspect of British cheese you wish more people knew about?
Great Britain is the only country in Europe that uses its own milk to make its cheese. It's rural and artisanal, which is rare. British cheese stands out in that way, and I think that's a valuable thing.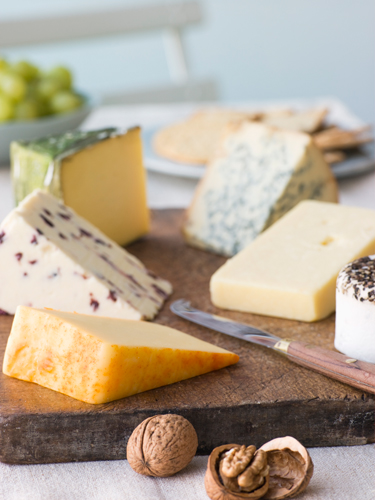 Is pure and artisanal the way to go, or are you a fan of unusual flavours?
I guess I am a bit of a purist. Personally, I work only with artisanal cheese. I think it's the best. I like working with artisanal cheese from Great Britain – pure and honest and made with single milk – but that's my personal taste. Even in France, we have cheeses smoked with pepper and paprika. It's good to experiment and have different cheeses for different tastes. In the world of cheese you can do whatever you want.
How would you say local taste has changed since you first came to Hong Kong?
When I arrived 12 years ago, there were no French cheeses. People told me, Asian people don't eat cheese," but now everyone wants European cheese. I think Hong Kong is ready for anything as long as you present it well and let people discover it.
Discover more great eats by perusing our Food & Entertaining tag.
The post French fromagier Jeremy Evrard on British cheeses appeared first on Home Journal.