Offering the best of capacity, function, and hygiene, Franke's new Maris Fragranite Sink is built to last a lifetime.
The sink, along with the tap, is the most used area in the kitchen. This is why the choice should be made with thought to find the perfect combination of style and function, and one that matches your personal needs.

Franke's new launch, the made-in-Europe Maris Fragranite Sink, offers an elegant style, durability and the highest hygiene standards for modern kitchens.
Each sink is made from quartz, one of the hardest materials on earth. It means the sinks aren't just highly resistant to physical impacts and thermal shocks of up to 280°C, they are also scratch-proof, and will maintain their subtle shine, flawless surface and colour for many years, and even decades.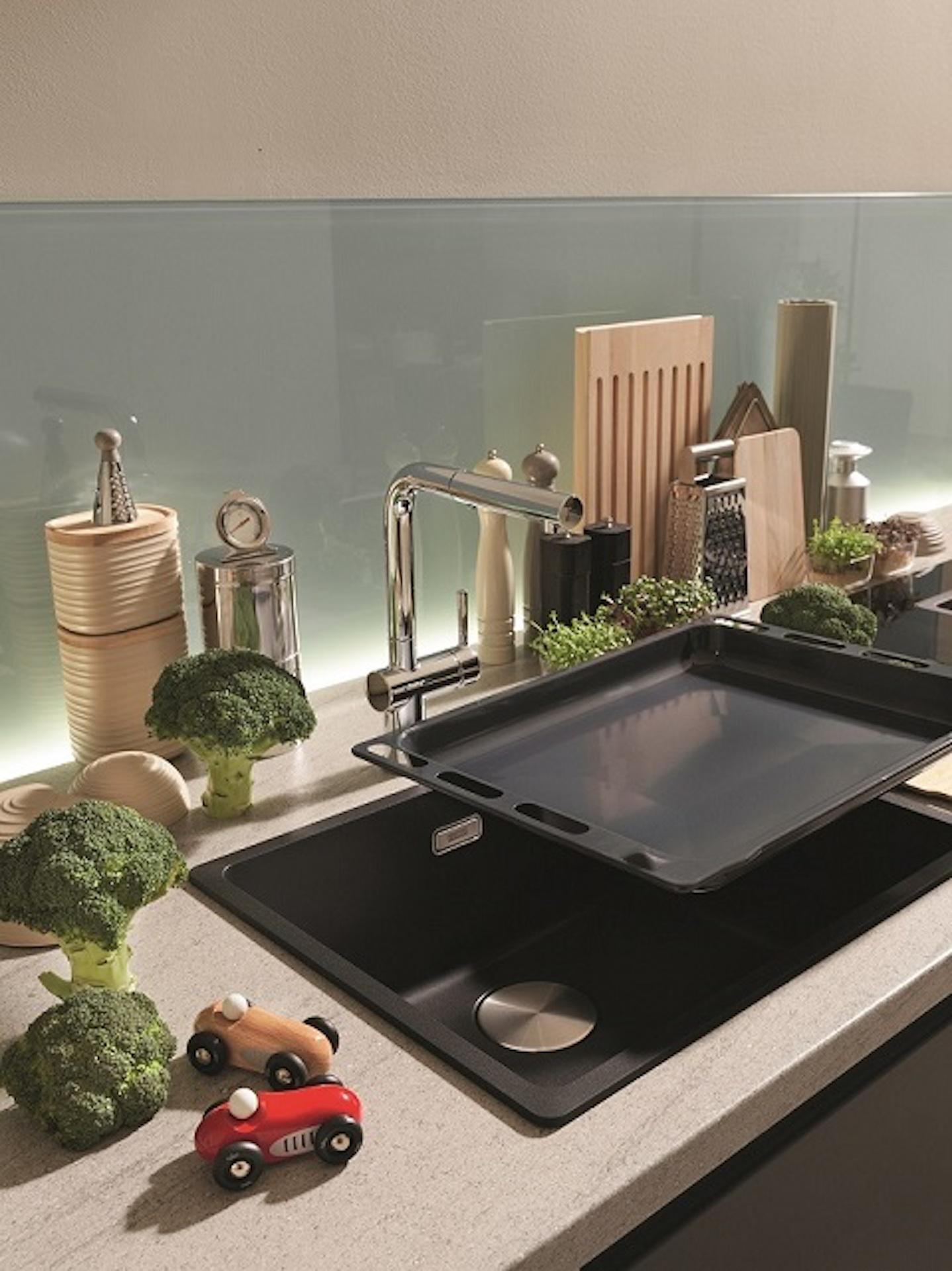 Cleanliness is an important ingredient in every kitchen, which is why Franke treats the Maris Fragranite sink with the patented Sanitized® technology. By inhibiting the bacterial cell division, the silver ions inside the sinks are capable of reducing bacteria and microbe growth by 99%, preventing mould and bad smells from formulating in your kitchen.
Design-wise, the Maris Fragranite Sink is characterised by a minimalist ethos with drain cover and hidden overflow. With strikingly narrow rims and soft edges, and no dish drainer, baking trays, pots and pans can fit into the sink with ease for cleaning. The sink also effortlessly blends into the interiors. It's sure to bequeath any kitchen with subtle elegance.
A wide array of models are available to fit every kitchen furnishing and cabinet size, along with three arresting colour options: onyx, stone grey and polar white.